Mike Tyson's famous ear-biting fight has defined his life ever since - and now shocking new details of the cash payment he received as well as his behavior around the time have come out...
Tyson is one of the most iconic boxers of all time.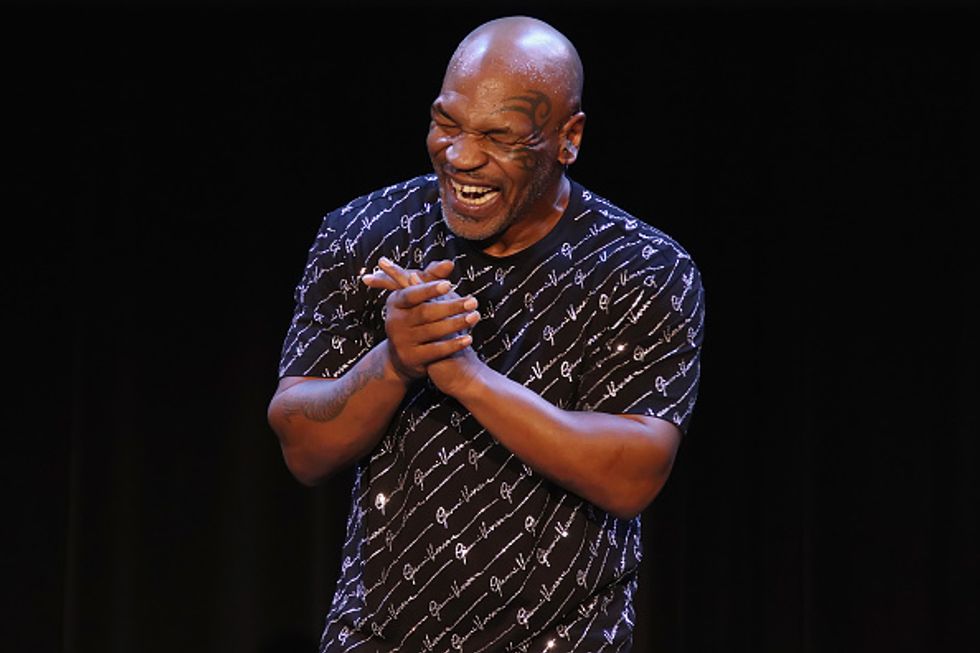 via: Getty
He began his career with nineteen consecutive knockouts; he won his first thirty-seven fights and was the heavyweight champion of the world at the ripe age of twenty years old. It's needless to say that he is one of the biggest names in the world of boxing.
The former heavyweight champion is best remembered for one thing.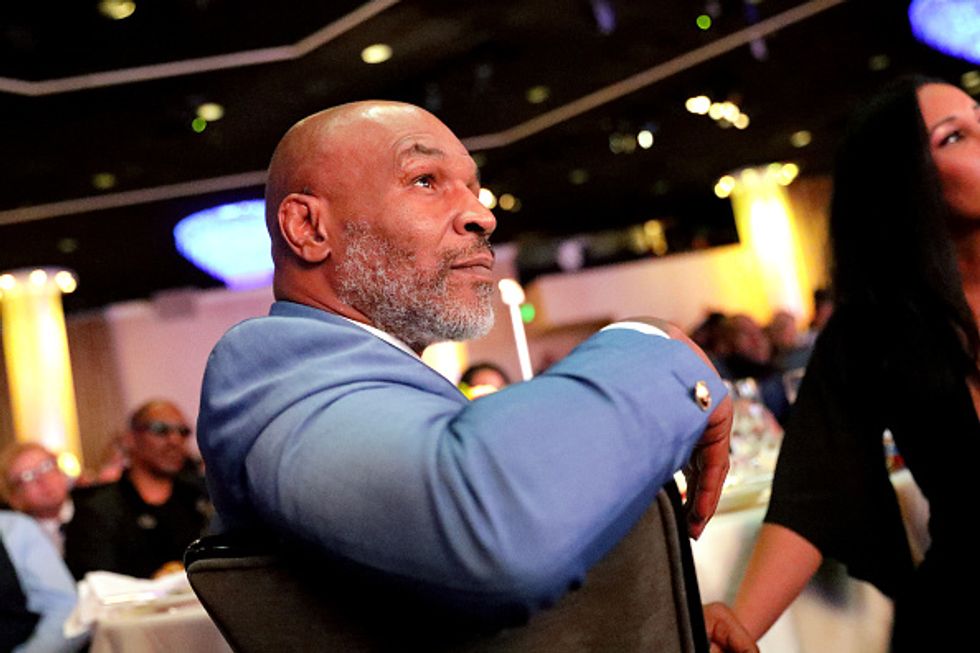 via: Getty
That 
ear bite. And now new details of the fight have surfaced - including his huge cash splurge.
Now, of course, Tyson's life hasn't been easy especially following his defeat to James Buster Douglas in 1990...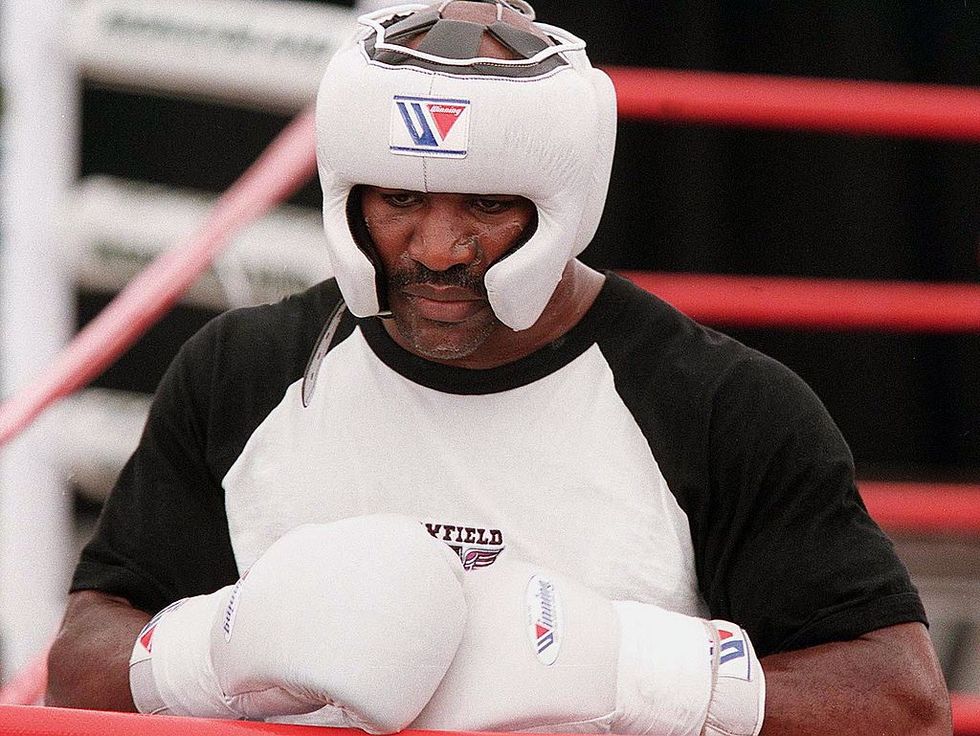 via: Getty
And this was ultimately the path leading to the end of his boxing career.
His behavior lost him a lot of respect in the sport...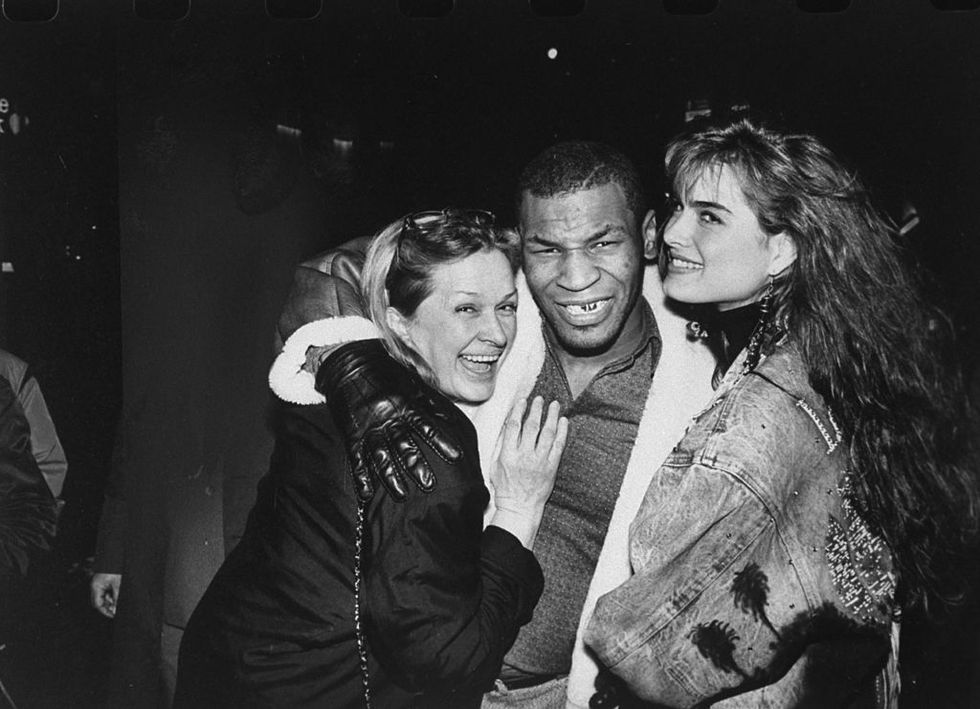 via: Getty
After a series of mishaps in his life - serving a prison sentence for sexual assault and biting off an opponent's ear, just to name a few - a lot of people argued that Tyson had lost his game, despite remaining the heavyweight champion of the world.
He has been criticized heavily in the past...
This resulted in the boxer filing for bankruptcy...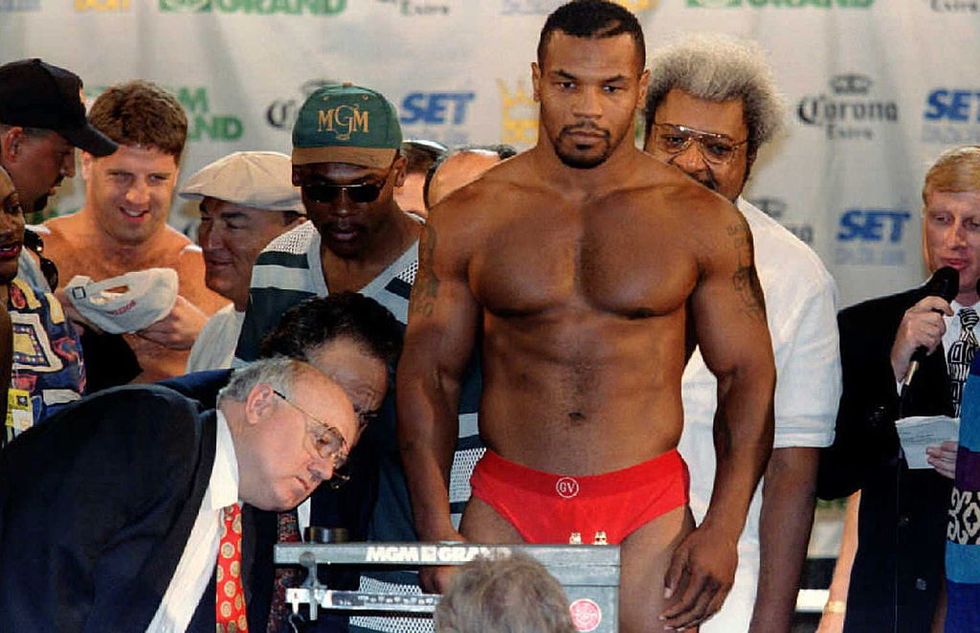 via: Getty
And he had a mountain of debt to shift through.
But Tyson began turning his life around.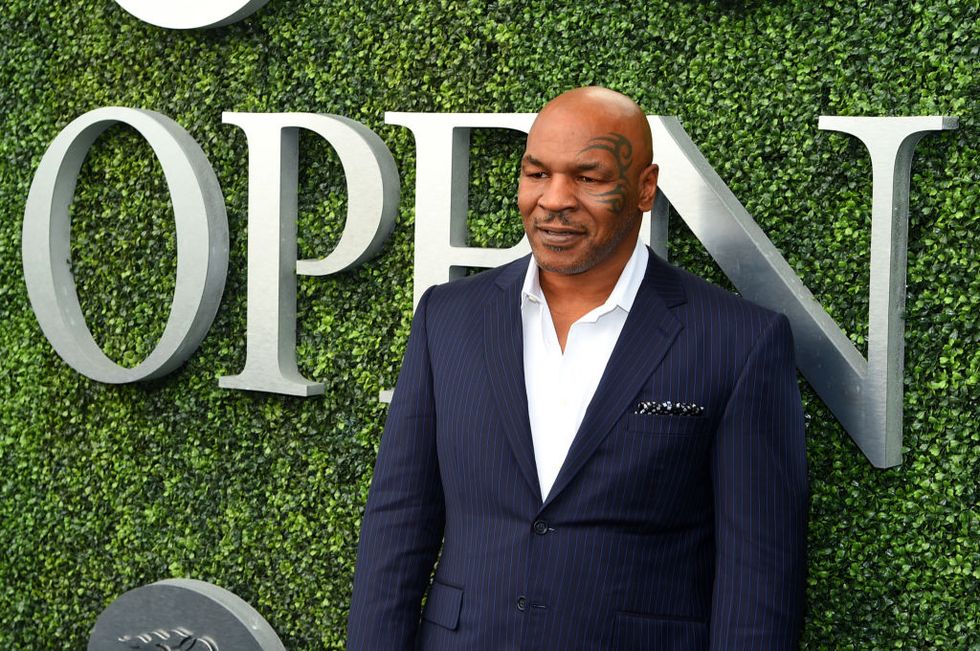 via: Getty
After years of substance abuse, Tyson now admits to using medicinal marijuana to relieve his muscle pain. Having found his new passion, in 2016, the heavyweight champion launched "Tyson Holistic
,"
 which sells a number of marijuana products and merchandise.
He wanted to educate people on the healing properties of cannabis.
interview,
Tyson explained, "I've been fighting for over 20 years, and my body has a lot of wear and tear. I had two surgeries and I used marijuana to calm my nerves, and it would take the pain away … But before, they had me on those opiates, and those opiates had me all screwed up."
And he believes that cannabis can cure other drug addictions.
The resort has been described as a holistic center for health and wellness...
Though it isn't fully built yet, the star has claimed that this will be his marijuana empire... and we don't expect anything less.
Though it seems his boxing days aren't quite over yet...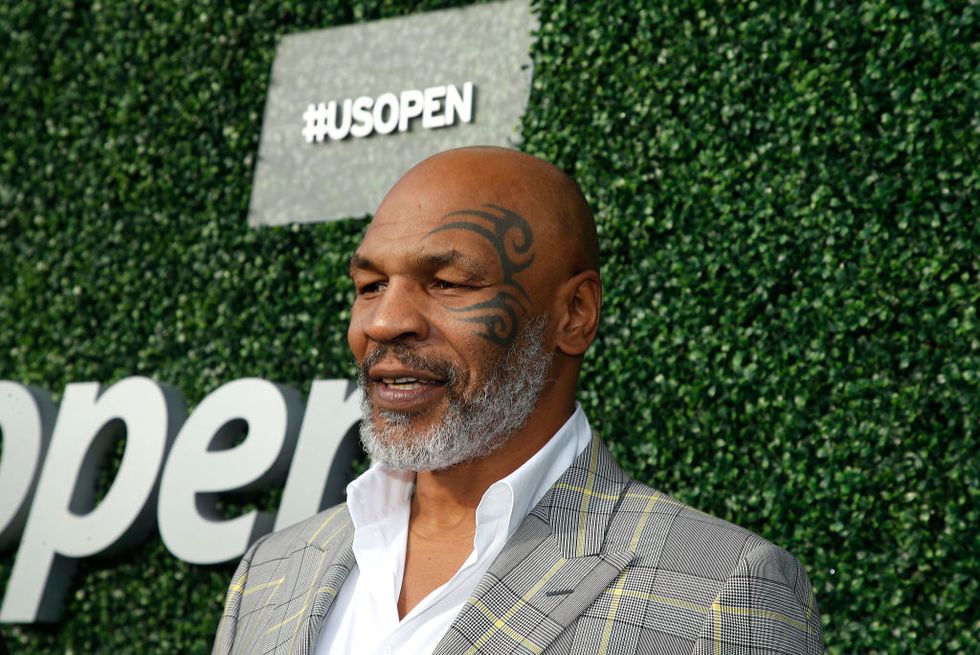 via: Getty
It's certain his biggest fights are behind him.
Including that infamous 1997 match against Evander Holyfield.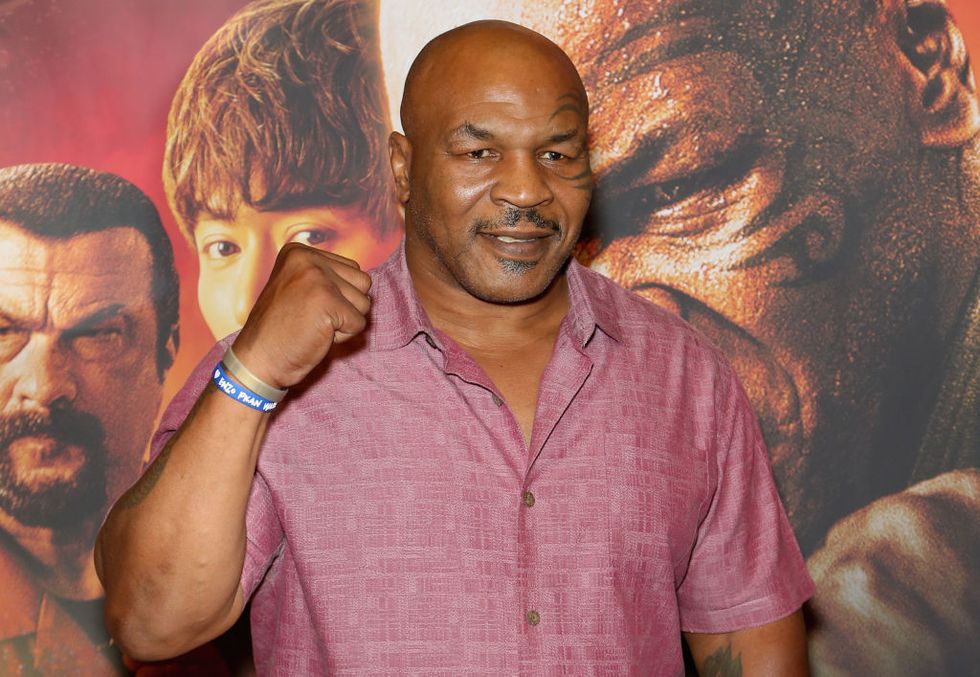 via: Getty
In which Tyson bit Holyfield's 
ear.
The fight is something of boxing legend.
surfaced
, and it has solicited a
huge
reaction from boxing buffs.
Friend of Tyson, sportscaster Jim Gray, has opened up about the crazy time.
Firstly, Tyson was given his $30 million fee the night before the fight...
Tyson then began his rampage by crashing his Lamborghini into a parking barrier.
And in his frustration at the car, he threw the keys to a nearby security guard, telling him to take it.
Tyson then hit up Caeser's Palace.
Dropping a reported $800,000 at the Versace store. Must be nice.
"I remember he bought purple shoes and yellow and orange scarves."
"The second he took that stuff out of the store, it had no value. He didn't care."
Between giving away his car and his new Versace wardrobe ...
Tyson had spent an unbelievable $1.15 million in under ninety minutes. 
"Whether that was drinking or women or more women, cars, clothes, jewelry, and watches."
"You name it. He wasn't living a life of regret."
"Tyson has lived his life on his terms, on a high wire without any net."
You can say that again!
What a crazy time.
Want more from Tyson? Scroll on to see how Jamie Foxx has transformed to play him in an upcoming biopic ...