Popular beverage brand, Mike's Hard Lemonade, has truly knocked it out of the park with its new flavor.
Keep scrolling to find out what it is and what exactly all the hype is about...
As summer approaches...
Fruit-flavored beverages begin filling the shelves.
On a blistering hot day...
There's truly nothing better than opening up a cold, refreshing lemonade.
Mike's Hard is definitely one of the most well-known wine cooler brands.
undoubtedly a fan favorite.
Of course, other flavors have gained popularity too.
But it looks like there's a new flavor in town...
And it's set to be one of the best yet.
In fact, people have already been trying it...
Judging by a quick scroll through Instagram, the reviews are unanimously good.
The new flavor was first spotted the Instagrammer "Dad Bod Snacks."
And, as you'd expect, quickly went viral online.
Introducing... Mike's Hard Pineapple Mandarin Lemonade.
The limited-edition flavor has truly taken the internet by storm.
Mikes hard pineapple mandarin tastes SO GOOD omg

— Brennalyn💟 (@Brennalyn💟)1570760696.0
And we're aren't surprised. Can you even
think
of a better summer pairing then mandarin and pineapple?
The new drink is yellow in color...
Mikes hard pineapple mandarin is the best flavor to exist of all time 🍍🍊

— megan petrie (@megan petrie)1553575277.0
And has a 5 percent ABV per bottle.
Sounds like the perfect thing to sip by the pool.
Sign us up!
It isn't known how long the new flavor will be on the shelves for...
A Samuel Adams with a Cold Snap & a Mikes Hard Pineapple Mandarin Lemonade https://t.co/KnZEwPgT26

— Nicholas Guwop (@Nicholas Guwop)1557283994.0
Many are speculating it will just be throughout the summer season, however.
So it's best to get your hands on some while you can...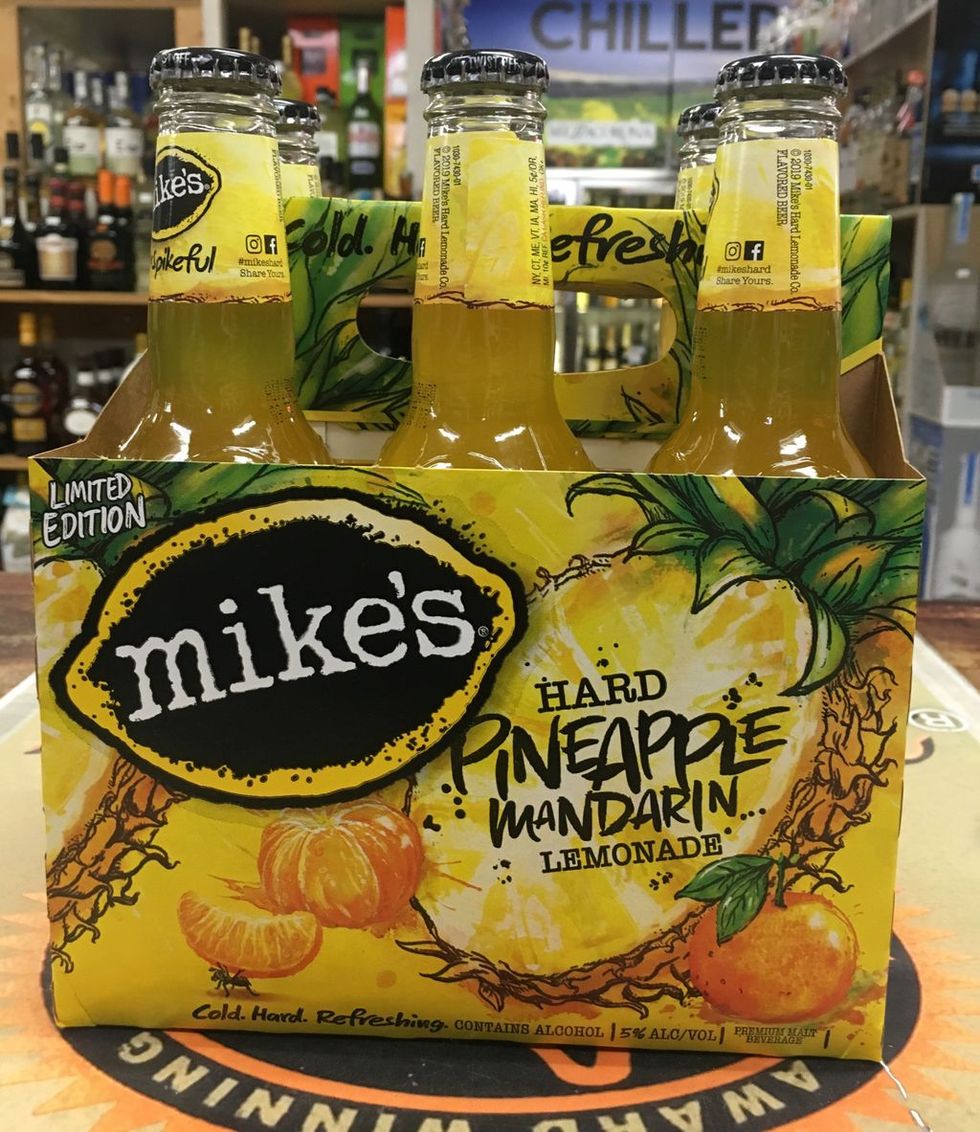 via: Twitter
You can buy the beverage at any grocery store.
If this has tempted your tastebuds...
Keep scrolling to learn about the new (and very unusual) flavor of Doritos to hit the shelves.