Celebrities are no stranger to flashing cameras, countless headlines and pretty much zero privacy, but what about when their own fans cross the line?
Fans have had a long history of getting way too up-close-and-personal with celebs - from Avril Lavigne claiming to receive a dead rabbit as a gift from an obsessive fan to Britney Spears's stalker, many of our favorite stars have had unfortunate incidents with crazed "fans".
Now, it seems that singer, Miley Cyrus, is the next victim, and, of course, Twitter has had something to say about it...
Miley Cyrus burst onto our screens as Hannah Montana on the popular Disney show.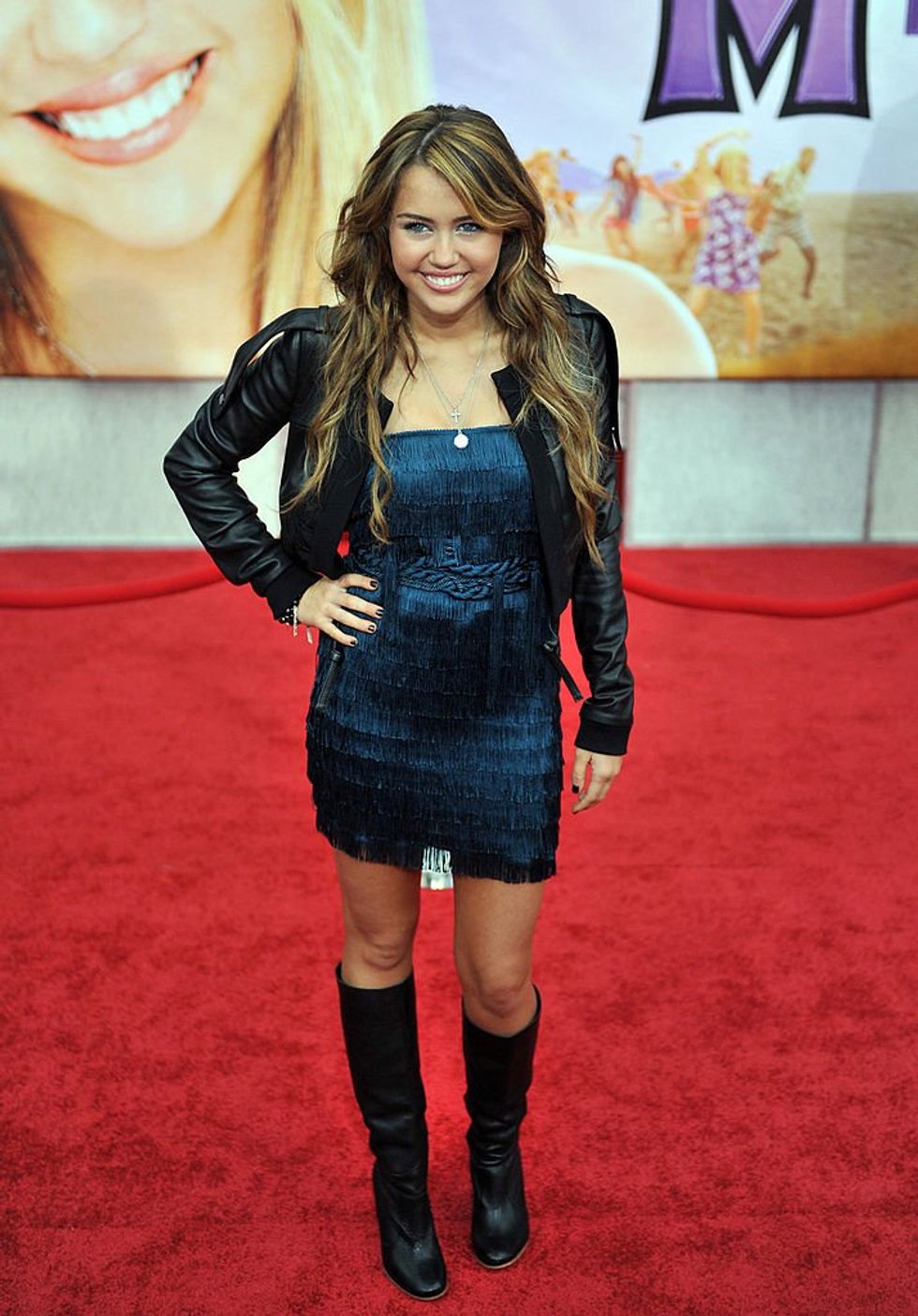 via: Getty
The then thirteen-year-old starred alongside her country singer dad, Billy Ray Cyrus, in the hit show
Hannah Montana
, which debuted in 2006. The star played a grade-school student who lives a double life as an international pop star. The series had a four-year run until, much to fan's disappointment, filming stopped in late 2010
Cyrus also starred in the film version of the show...
Just a year before the hit Disney show came to an end, the show took to the box office, seeing Cyrus star alongside her Hannah Montana cast in Hannah Montana: The Movie.
After becoming a teen sensation, the singer quickly showed signs that she wanted to move on from her teenage Disney persona.
Following her Disney stardom, the star featured in a Vanity Fair photo-shoot which
some accused of being "provocative"
- the first sign that the star was becoming restless in her Hannah Montana role. At the time, she issued an apology for the controversial shoot.
But the star recently retracted her apology for the controversial Vanity shoot...
IM NOT SORRY Fuck YOU #10yearsago https://t.co/YTJmPHKwLX

— Miley Ray Cyrus (@Miley Ray Cyrus)1525032142.0
Just last year, a decade on from the photo-shoot, the singer took to Twitter to say that she's no longer sorry about the shoot.
Following her Disney fame, the star has enjoyed a successful music career.
The singer released two albums while starring in Hannah Montana - producing several singles, including the popular 2009 hits "Party in the U.S.A.," and "The Climb".
In the same year that we waved goodbye to Hannah Montana, the star began her on-off relationship with now-husband, Liam Hemsworth.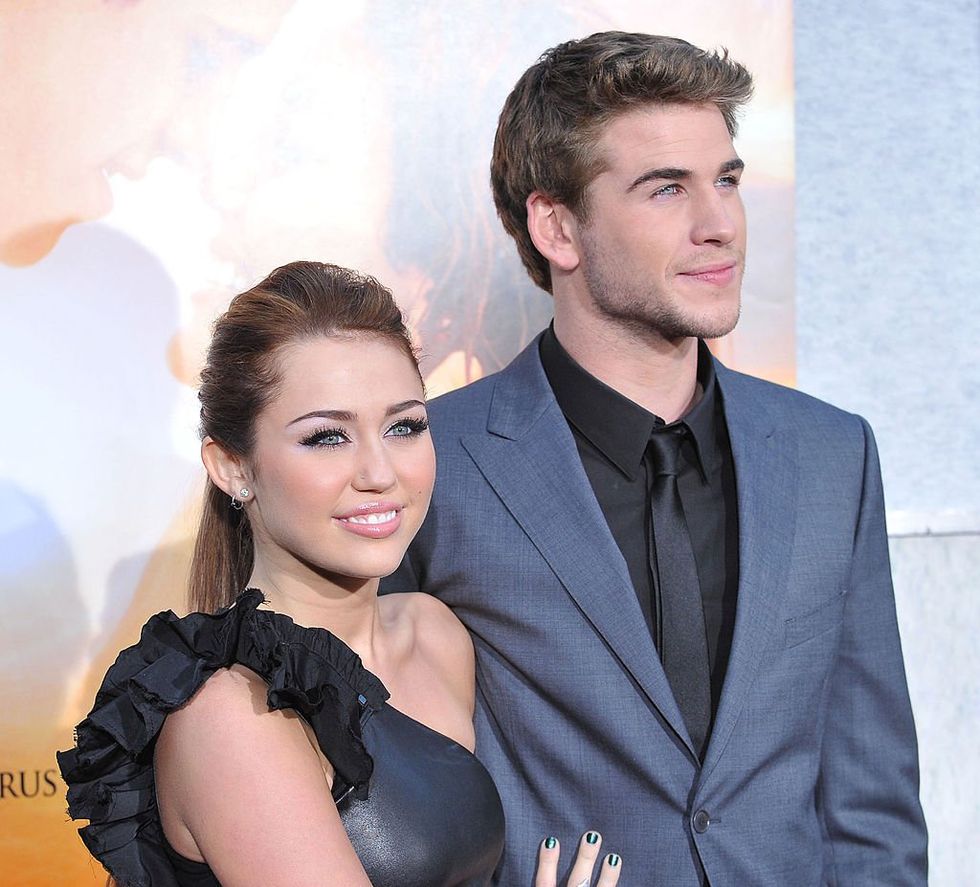 via: Getty
The two first met on the set of Nicholas Sparks's film, 
The Last Song,
 in 2009, where they starred opposite each other as love interests.
In 2012, the pop powerhouse debuted that infamous bleach blonde hair...
💣💣💣💣 http://t.co/yFjKZbnb

— Miley Ray Cyrus (@Miley Ray Cyrus)1344822260.0
We well and truly kissed goodbye to
Hannah Montana
when the star debuted her bleach blonde pixie cut, marking a change of direction for the singer...
It was definitely clear that Cyrus's Disney days were behind her when she released this music video...
The star's single, "We Can't Stop," from her fourth album
Bangerz
, showed us a different side to the then 21-year-old. As well as for her music videos, around this time, the star attracted headlines for her rebellious antics, too. From smoking marijuana to getting tatted up,
Cyrus was hot tabloid news.
Two years later and Cyrus and Hemsworth are back on.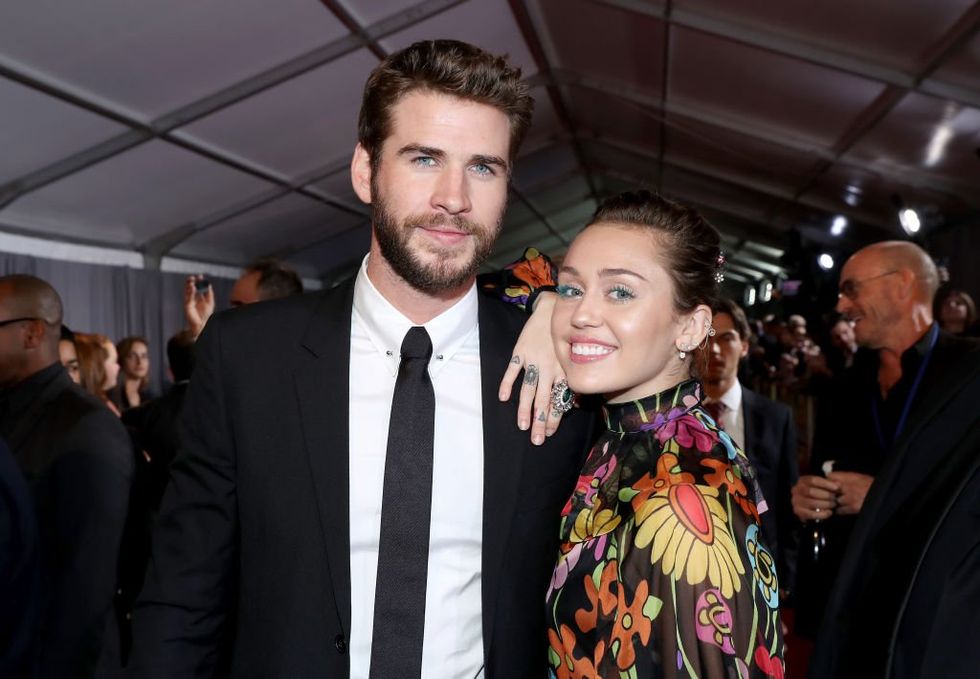 via: Getty
After a rocky few years, the pair got back together in 2016, much to fan's joy.
A clean slate for the star...
In 2017, the pop sensation announced that she was done with drugs, putting the wild Miley behind her. Last year, the fresh-faced singer also released her popular hit, "Malibu," a love song about her relationship with Liam Hemsworth.
She also became a judge on The Voice US.
The star joined the hit US reality show for its tenth season.
Oh, and she also married long-term partner Liam Hemsworth in secret...
Most recently, the singer has been in Barcelona, appearing at the Primavera Sound Festival.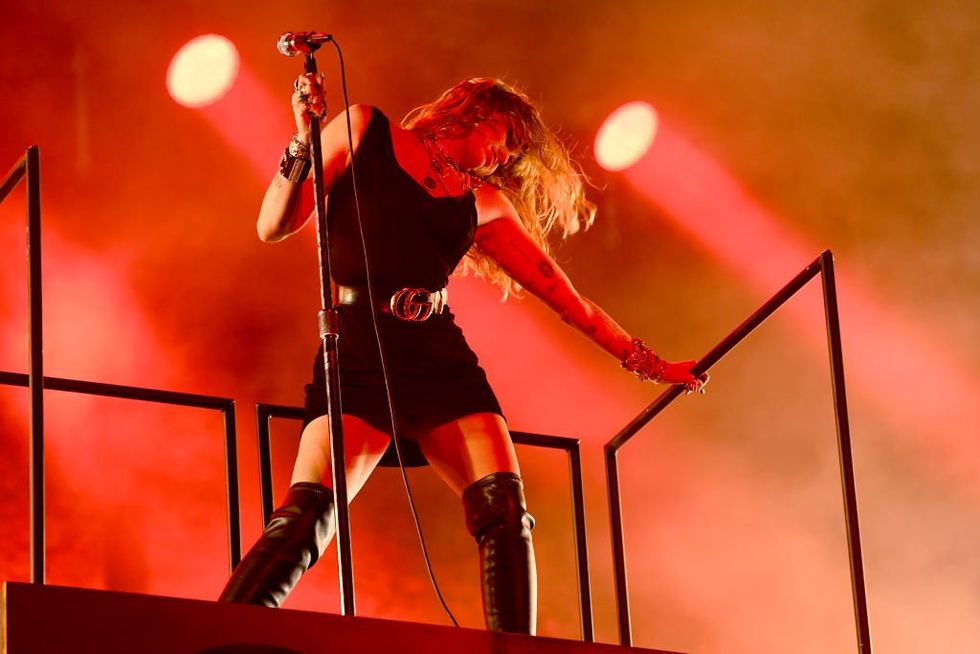 via: Getty
Barcelona is one of many pit-stops in a string of festivals that the star is performing at this year.
The appearances come during the release of her highly-anticipated latest album, She is Coming.
All was well and good until a fan majorly crossed the line...
In a video that surfaced online, a fan can be seen trying to kiss and
"grope"
the star, as she and Hemsworth tried to get into their car on Sunday.
People have been taking to Twitter to call out the "assault".
@TMZ Can people not assault people. A famous person is not a thing you can just grab. They are people, human beings.

— Rita (@Rita)1559571984.0
One user wrote how celebs are not "just a thing you can grab".
Some were even blaming the security...
@1075theriver Time for her to hire more security that can actually do the job.

— Bill S (@Bill S)1559565901.0
One Twitter-user urged the star to "hire more security that can actually do the job".
Others called the behavior "disgusting".
@ETCanada Disgusting AF https://t.co/g9cEcnv7hh

— 2️⃣0️⃣2️⃣1️⃣ Diyyinah Jamora 🇵🇭 (@2️⃣0️⃣2️⃣1️⃣ Diyyinah Jamora 🇵🇭)1559577200.0
This Twitter-user wrote how disgusting the fan acted towards the star.
Another called out how aggressive the fan was...
In response to the video, this Twitter-user wrote how the fan was "too aggressive" and that the incident was "ridiculous".
The star is yet to comment.