In her most recent interview, Miley Cyrus revealed her non-negotiable rule for dating that she brought in after her divorce.
Keep on reading to find out what it is...
Miley Cyrus...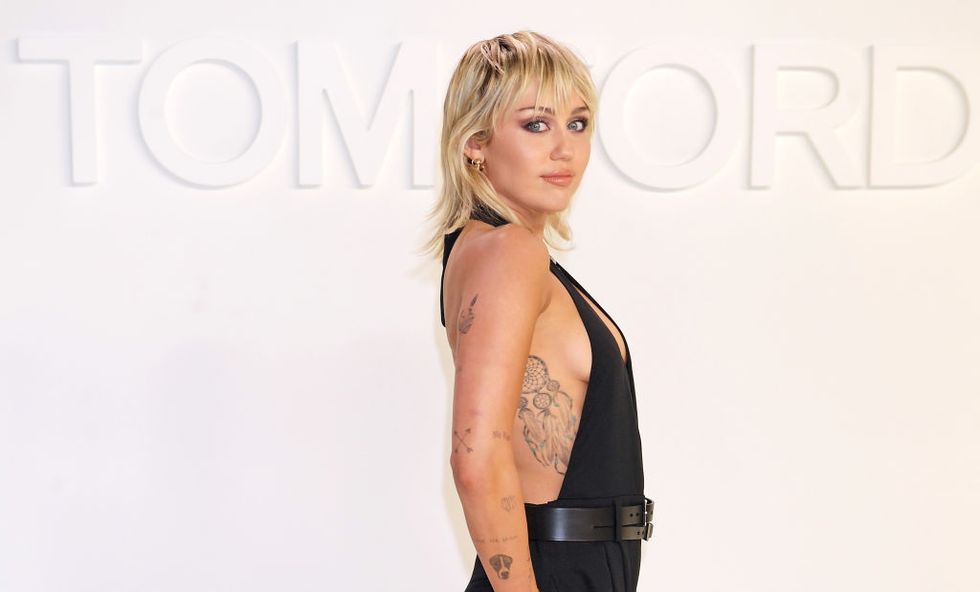 The girl who grew up in front of the camera.
She shared a lot with the public.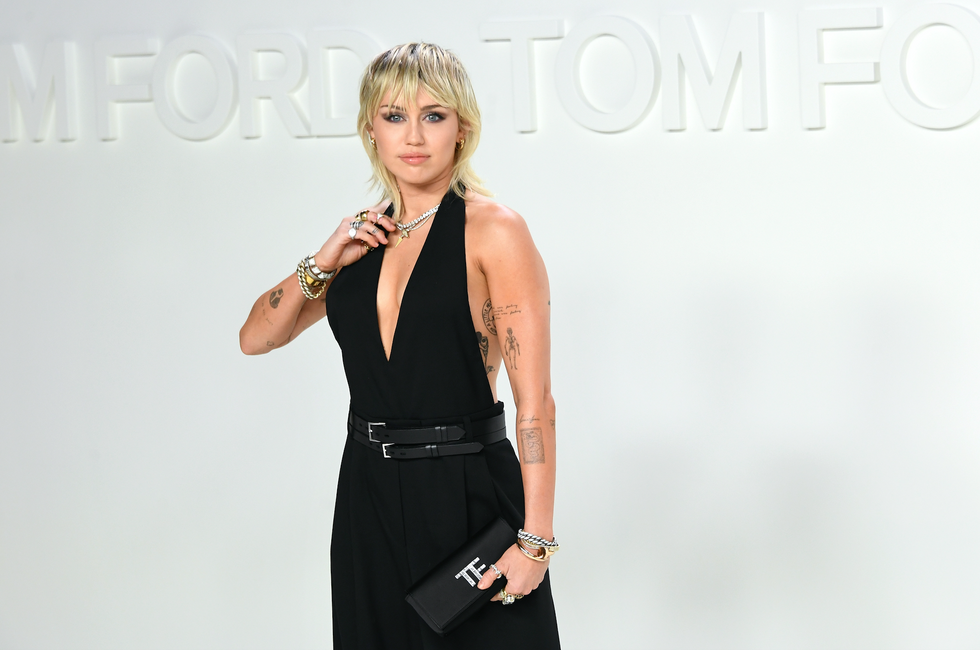 From her teen years to her mishaps.
Shes even shared her relationships.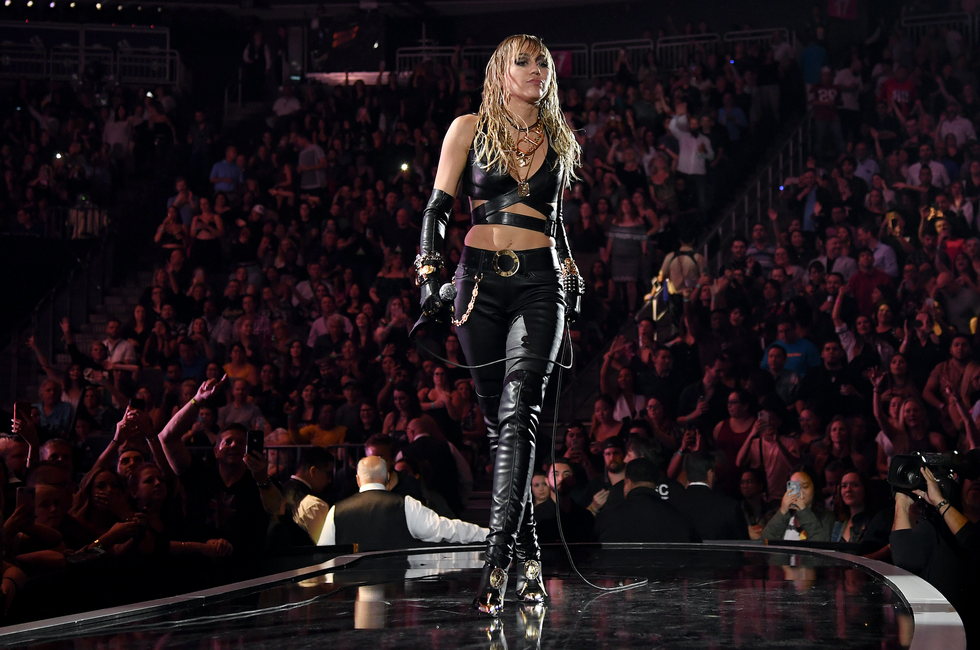 And now, her 'non-negotiable' relationship rule...
Now, Miley first made an appearance on our screens as Hannah Montana on the popular Disney show.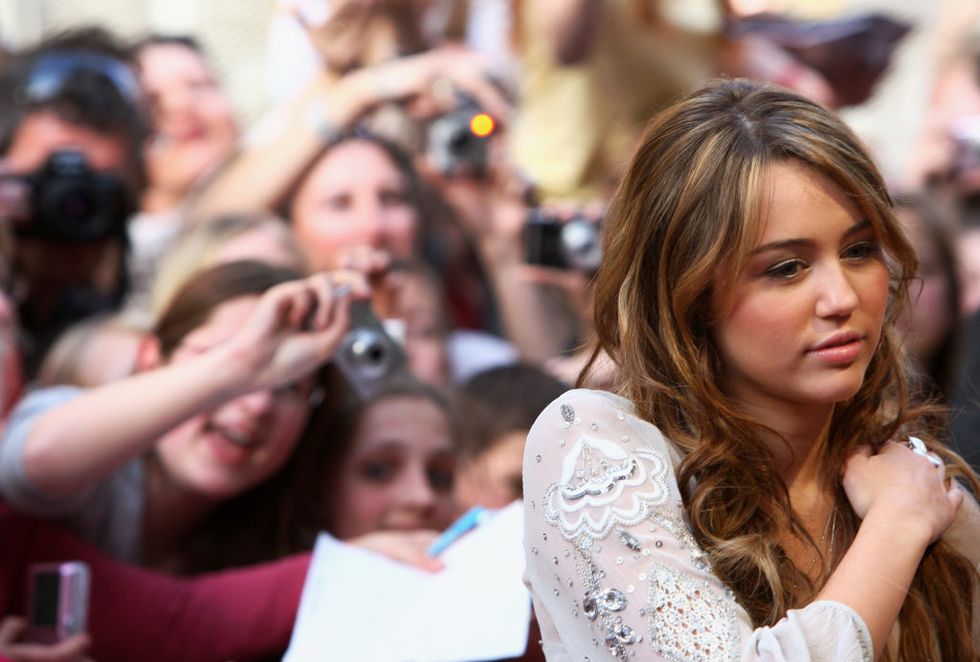 The then thirteen-year-old starred alongside her country singer dad, Billy Ray Cyrus, in the hit show
Hannah Montana
, which debuted in 2006. The star played a grade-school student who lives a double life as an international pop star.
The series had a 4-year run...
Until much to fan's disappointment, filming stopped in late 2010.
Miley also starred in the film version of the show...
Just a year before the hit Disney show came to an end, the show took to the box office, seeing Cyrus star alongside her Hannah Montana cast in Hannah Montana: The Movie.
After becoming a teen sensation, the singer quickly showed signs that she wanted to move on from her teenage Disney persona.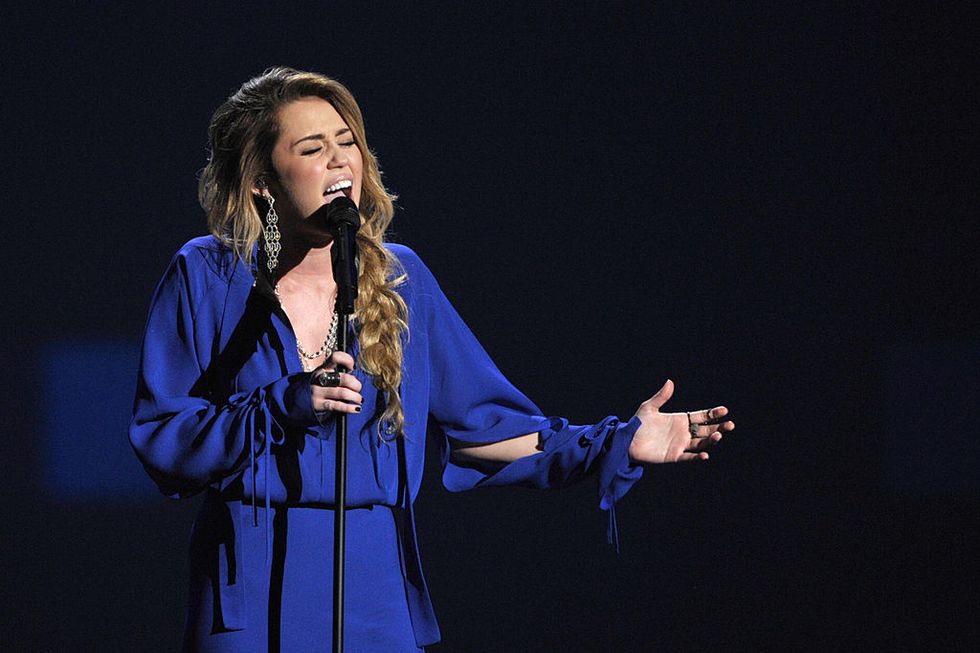 Following her Disney stardom, the star featured in a Vanity Fair photo-shoot which
some accused of being "provocative"
- the first sign that the star was becoming restless in her Hannah Montana role. At the time, she issued an apology for the controversial shoot.
But she recently retracted her apology for the controversial Vanity shoot...
IM NOT SORRY Fuck YOU #10yearsago https://t.co/YTJmPHKwLX

— Miley Ray Cyrus (@Miley Ray Cyrus)1525032142.0
In 2018, a decade on from the photo-shoot, the singer took to Twitter to say that she's no longer sorry about the shoot.
Following her Disney fame, the star has enjoyed a successful music career.
Miley released 2 albums while starring in
Hannah Montana
- producing several singles, including the popular 2009 hits "Party in the U.S.A.," and "The Climb".
In the same year that we waved goodbye to Hannah Montana, the star began her on-off relationship with Liam Hemsworth.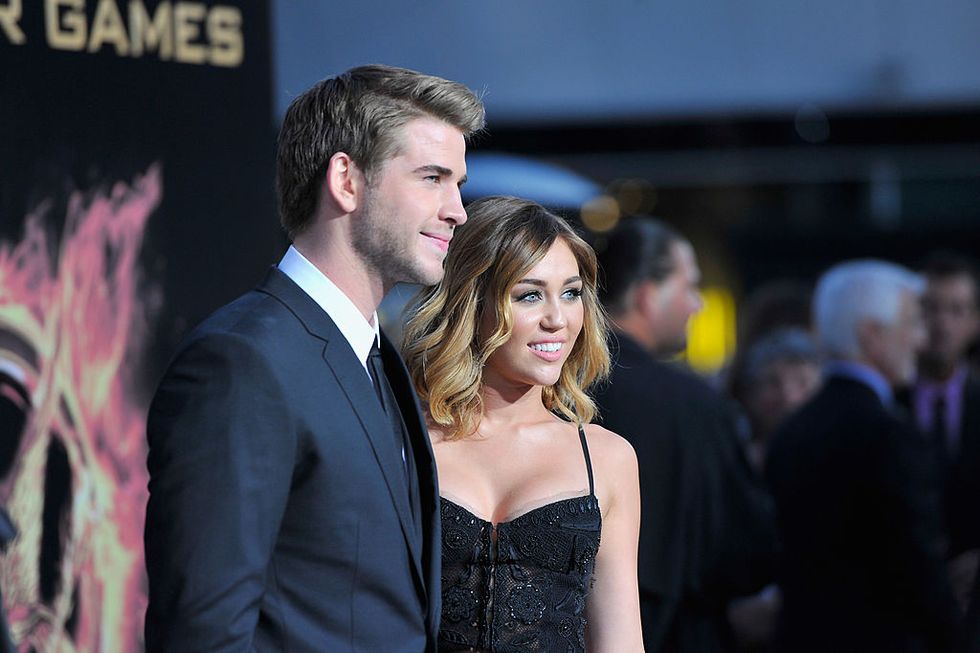 The 2 first met on the set of Nicholas Sparks's film,
The Last Song,
 in 2009, where they starred opposite each other as love interests.
They were on and off for years...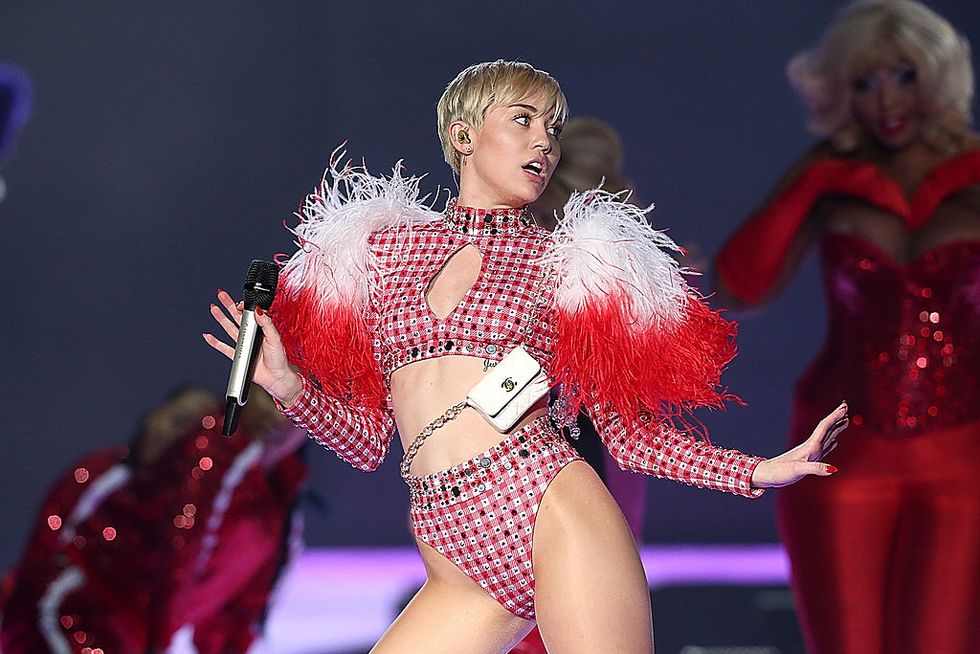 And one of their longest break-up periods in 2013 brought on Miley's infamous
Bangerz
era. Who could forget?!
It was definitely clear from this era that Miley's Disney days were behind her...
Bangerz showed us a completely different side to the then twenty-one-year-old. As well as for her new hair cut and controversial music videos around this time, the star attracted headlines for her rebellious antics, too.
From smoking marijuana to getting tatted up, Miley was hot tabloid news...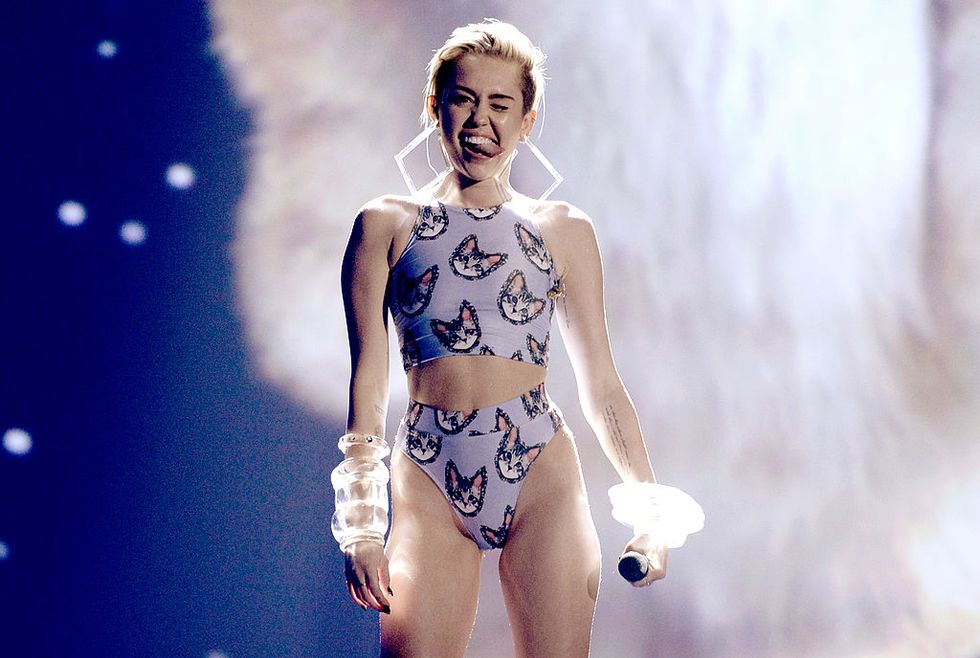 And many dubbed her as just another Disney star who had gone off the rails.
There's no denying that she had gone off the rails...
In 2018, the unpredictable singer finally got back together with Liam...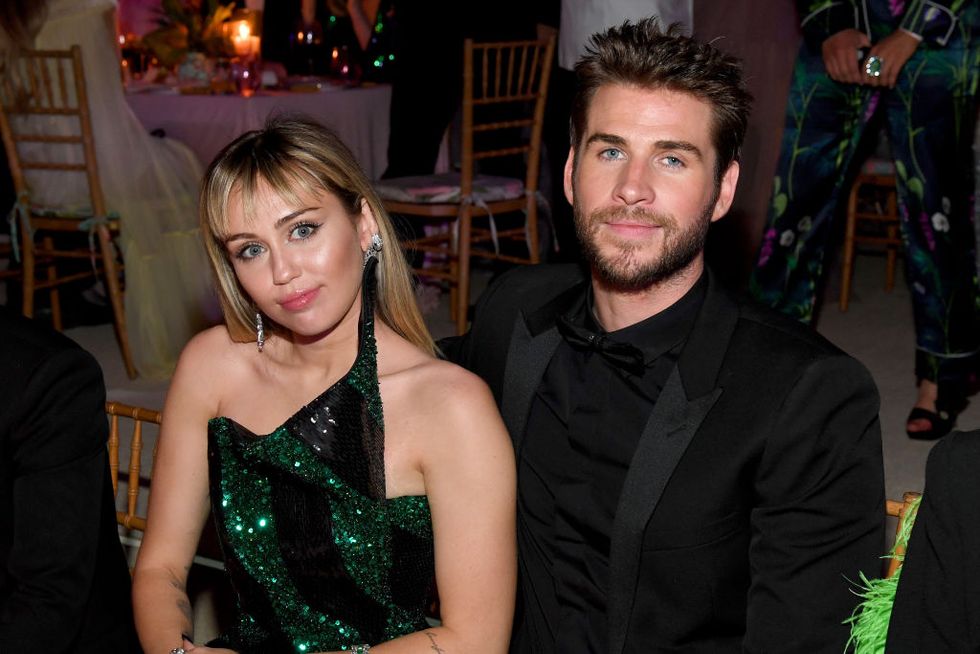 But in typical Miley Cyrus fashion, it wasn't meant to be.
We all know how that ended.
They may have been one of Hollywood's most high profile couples, but just 8 months after tying the knot, the pair called it quits.
Miley wasn't afraid of showing off her new, and very hot, romance...
living for it.
Miley claimed that she was "happier than ever" with Cody...
The singer recently opened up about how she is currently 6 months sober.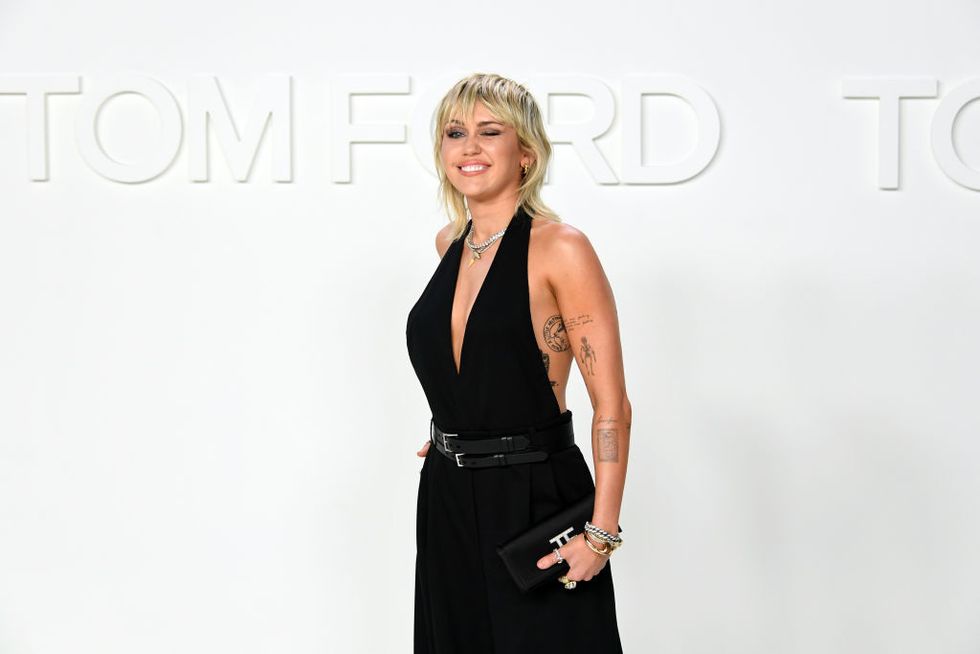 Speaking with 
Variety
, she explained that her new-found sobriety has come following some vocal surgery she had earlier in the year.
"It's really hard because especially being young, there's that stigma of 'you're no fun'. It's like, 'honey, you can call me a lot of things, but I know that I'm fun'. The thing that I love about it is waking up 100 percent... 100 percent of the time. I don't want to wake up feeling groggy. I want to wake up feeling ready."
The star appeared on the Joe Rogan Experience podcast earlier this week...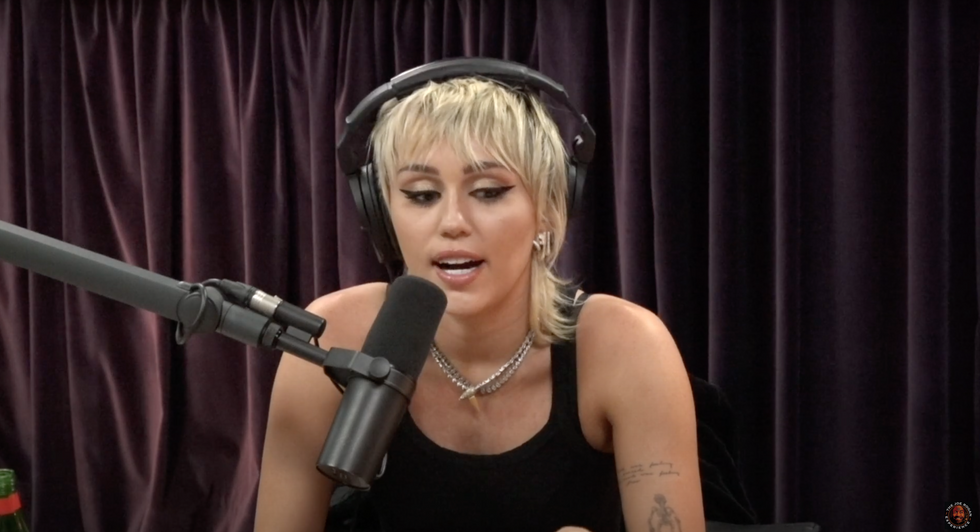 Where she discussed all things from her recent surgery, her upcoming ventures and the time her dad dropped her on her as a baby.
She was just 2-years-old when the accident happened.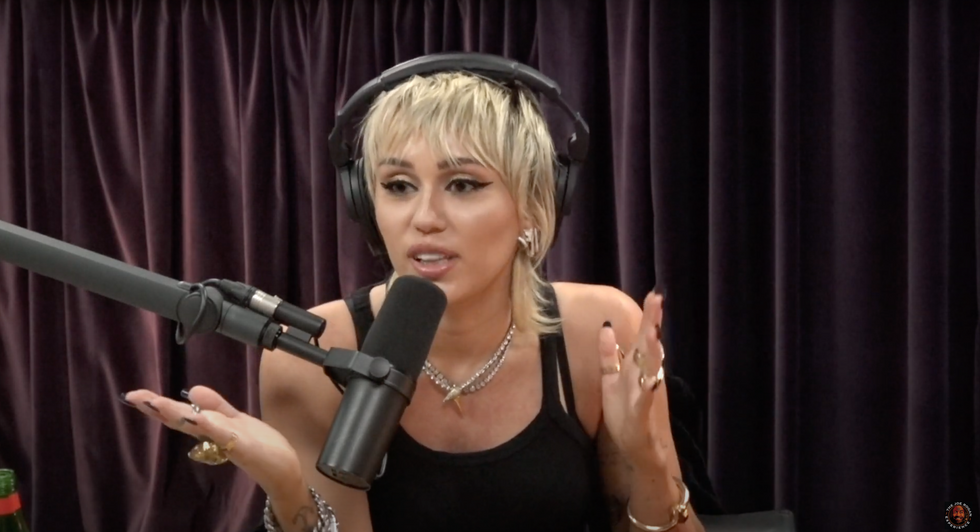 "It's bad," Miley began after Joe asked her to detail the incident. "My dad had me - this is really bad, but he can't go to jail, I don't think, because it's a long enough time away - He had me in a baby backpack and I was on a dirt bike with my dad. And he was riding and a tree had fallen and he ducked. I didn't and I hit my head on the tree."
Miley then went on to say that the incident explains "a lot."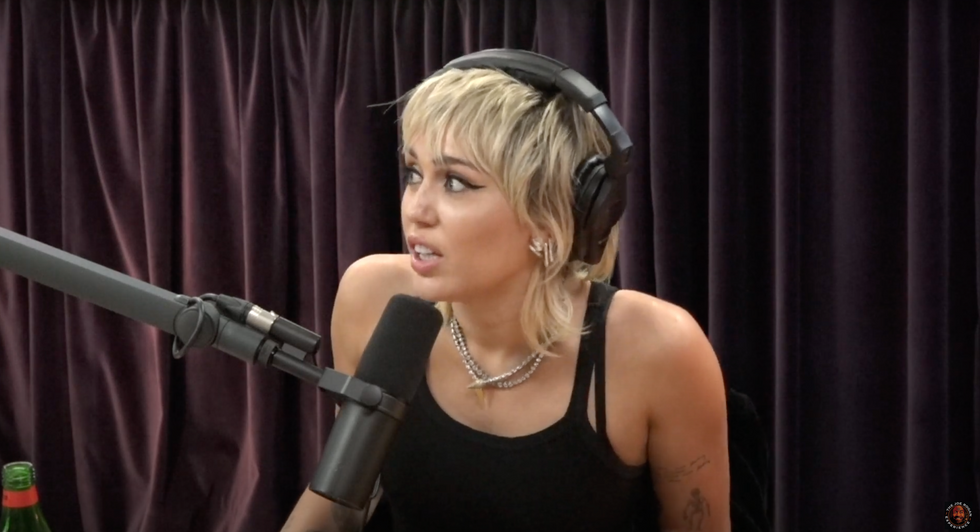 "It was bad," she added. "So that's what's wrong. Everyone's asked me that for years. Maybe it knocked me into this identity or something. When I get really overwhelmed I also have a tendency when I know something's really stupid, I just gotta try it, to know that it's stupid. Which makes it stupid because I already knew about it."
Miley then joked: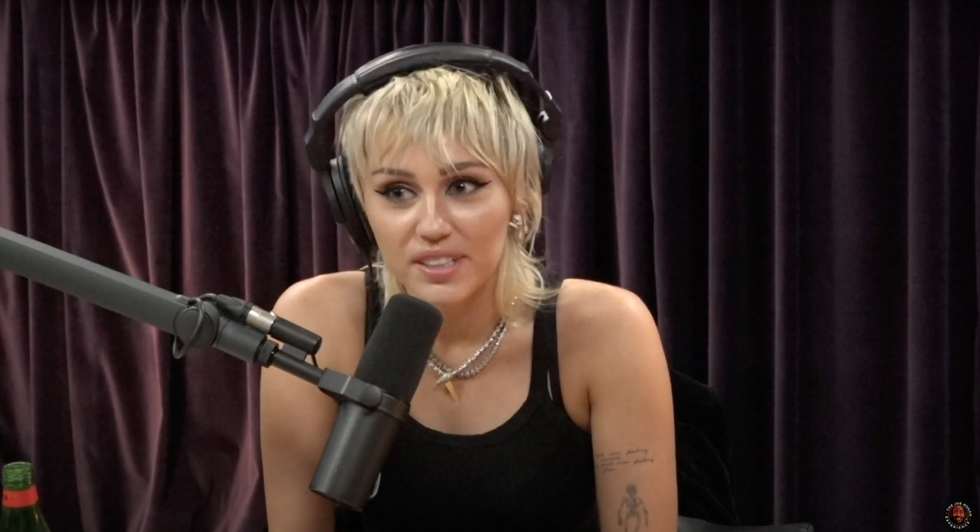 "I've given him an award for worst dad ever."
Ouch.
That wasn't the only thing that Miley disclosed during the interview.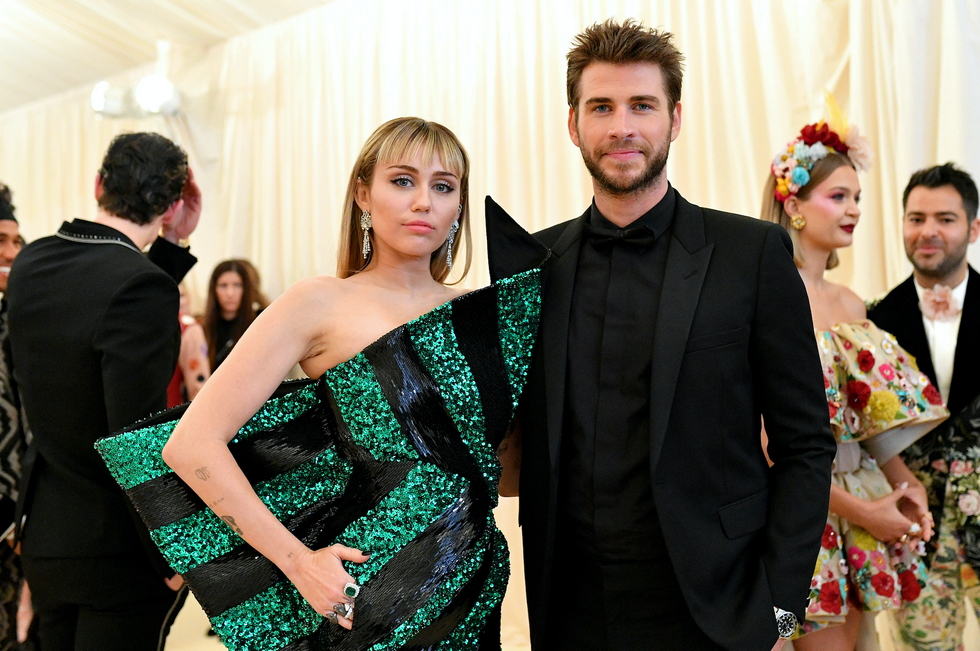 As she also revealed her relationship rule that she started, following her divorce from Liam Hemsworth.
The end of a marriage isn't easy for anyone, never mind in the public eye. and Miley touched on the difficulty of dealing with this.
Miley talking about her divorce with Liam Hemsworth https://t.co/SEy2ropmHd

— Miley Updates (@Miley Updates)1599066581.0
She started by saying "I recently just went through a very public divorce that fucking sucked. What really sucked about it wasn't the fact that me and someone that I loved realized that we don't love each other the way that we used to anymore. That's okay. I can accept that. I can't accept the villainizing and all those stories that like—it's just amazing to me that the public kind of thinks that there's no gap of time that they didn't see that could possibly be what led to this.
Despite not mentioning Hemsworth's name, she also spoke about how she felt following the divorce: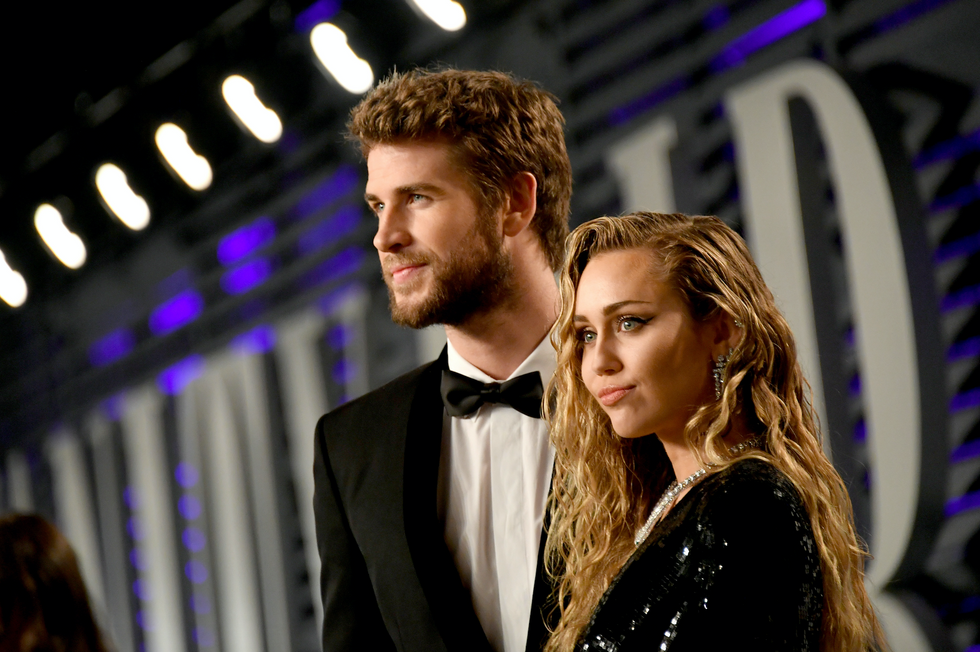 "Actually I called the love of mine who I was with when we got divorced, it was almost like a pacifier. It was that thing I just needed not because we were in love anymore but because the comfort and because my brain said, 'oh, this feels better. This is comforting.' But actually, knowing that I was giving in to an addiction made me feel way worse. I had the hangover. Next day, okay, we sleep together, next day, I'm totally hungover. It felt like a relapse every time I'd go back."
No doubt, it's been a turbulent couple of years for her but it seems above all it did teach her one thing.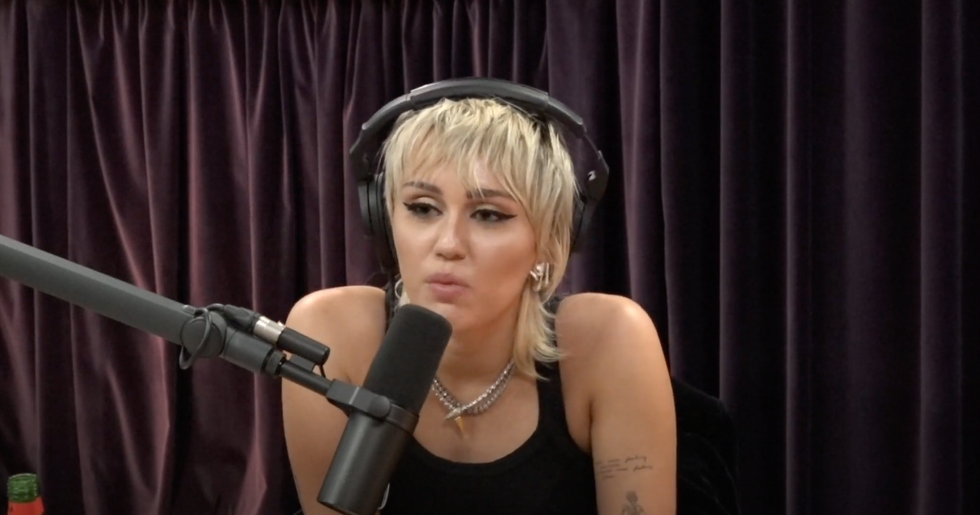 As she now as a non-negotiable rule for all relationships.
They have to know what they want.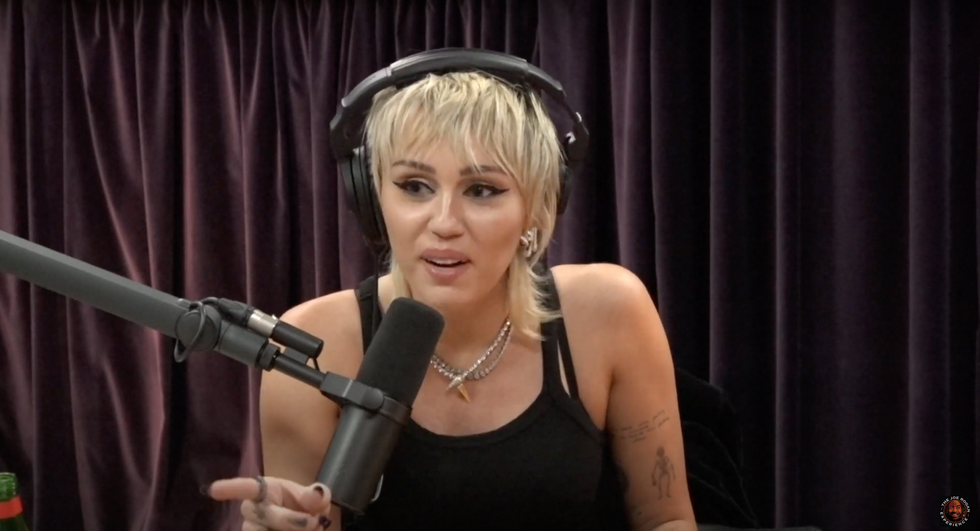 She told Joe "And I think now a non-negotiable in my relationship or dating, you better know what you want because I'm just not interested in taking another 10 years like did with my first love figuring that out."
It's the first time the star has been single since 2015 so now really will be the time to put the rule into practice.
You can watch the full interview here: And for more on Miley, keep on reading to see how different Liam Hemsworth is one year after their final break-up...