Model Lottie Moss has caused a lot of anger this week after she filmed herself saying she is "super-spreading COVID" while kissing her friends.
Now, she's been forced to speak out about her actions...
When will people start to take this pandemic seriously?
So many people around the world have been actively denying the pandemic and, even worse, have been making fun of those who have lost their lives.
It's tragic how many people have had their lives completely destroyed by the coronavirus pandemic...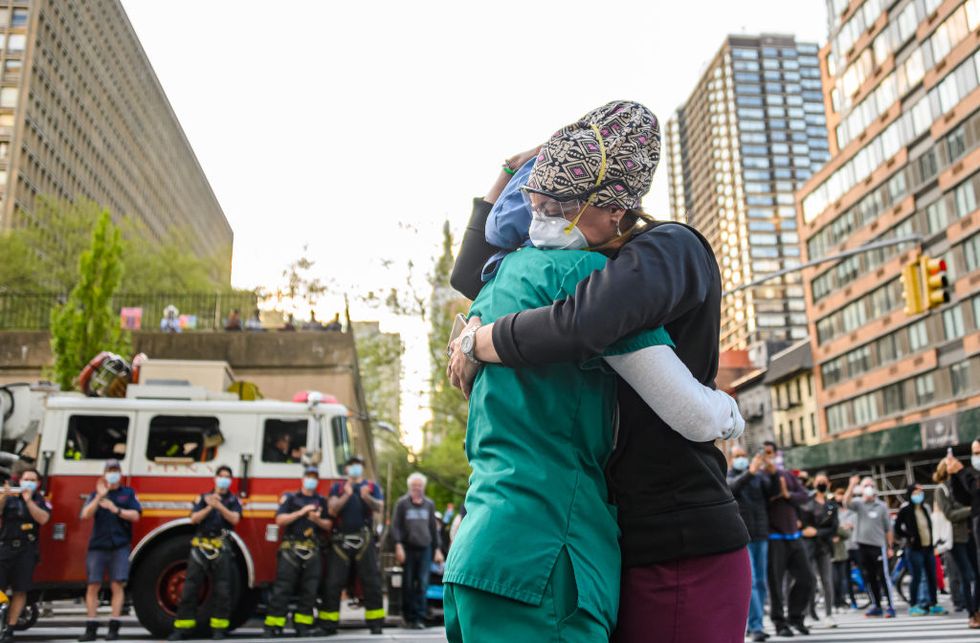 via: Getty
Whether they've lost loved ones or lost their jobs... millions have been suffering immensely.
So why do people think it's okay to still be making jokes?!
Especially those who have millions of followers on social media and are in the public eye!
And alongside the cruel jokes...
I don't know who needs to hear this, but your choice to socially distance and mask up just might be the reason some… https://t.co/cObuswV0Eh

— Mayor Lori Lightfoot (@Mayor Lori Lightfoot)1607269160.0
People are continuing to meet up with large groups of friends, regardless of the social distancing and mask-wearing rules.
And this brings us to the controversial story of Lottie Moss.
huge online presence.
The twenty-two-year-old has already made quite a name for herself.
So it's safe to say that she's pretty successful...
very soon as people aren't happy with her... at all.
Lottie filmed herself on her Instagram stories over the weekend while out for dinner with a small group of friends.
When asked by fans on her Instagram Live if she and her friends were risking spreading the virus by not wearing masks and failing to socially distance, one of Lottie's pals responded, "We're super-spreaders."
Lottie then chimed in, saying, "We're super-spreading Covid"...
Before leaning in to kiss her friend, leaving the women in fits of hysterical laughter.
Of course, the response was far from humorous as fans were instantly left feeling furious with the tone-deaf model...
Which lead to Lottie issuing an apology online.
She started by writing on Instagram:
"I was out for dinner with four friends, 3 of which are in the same household, and under the government guidelines - as I live alone - I am allowed a support bubble of 4."
It's clear that the young woman has realized the severity of her foolish comments...
And we hope that she'll learn a huge lesson from this disrespectful mistake. For more on this, scroll on to see some of the heroic healthcare workers who have been putting their lives on the line every day during this pandemic to save others...