Online dating is nothing short of a minefield. It's pretty terrifying that you can basically end up sat opposite someone that you don't know anything about, trapped in any manner of awkward situations. From catfishes to ghosts, to orbiters, looking for love via the internet is certainly not for the faint of heart.
And the most recent viral story has re-ignited the dangers of dating online after a "creepy catfish" used an Instagrammer's photos on Hinge. And when I tell you that the photoshop was impeccable, it was impeccable.
Have a look for yourselves.
For many singletons out there, finding love is a priority.
The problem with trying to find love? It's basically a living nightmare at every turn.
Because, in order to find a prince, you've got to date a lot of frogs.
It seems like the universe isn't willing to put the right person in front of you until you've met a lot of the wrong ones first.
But if you thought that dating itself was bad...
Well, first of all, you've got to find someone to date. In the past, many couples met in bars, at farmer's markets, or through friends of friends. But that's simply not the case anymore.
Nowadays, if you want a date, there's really only one place that you can go.
You're going to have to endure the endless, disappointing journey through the various dating apps.
Anyone's who's been on the apps will tell you that they're the worst.
Basically, they act as a neverending reminder that people are, generally, trash.
Apps can be a neverending source of disappointment.
Either people don't look anything like their pictures, they're still obsessed with their ex, or they tell you that they like you and then disappear forever into the ether. It's a jungle out there.
But sometimes apps are more than just disappointing.
Sometimes, they're actually pretty scary because you never really know who you're talking to...
And one story this week has given the internet the heebie-jeebies.
If you're on any dating app, I'd just have a little re-think about your matches.
Her photographs are pretty popular on the platform with each of them gaining thousands of likes.
However, one woman on Hinge thought no one would notice...
But one man, who saw the doctored photos, caught on to what was happening.
Catfish" after spotting the photoshopping skills.
He then sent a message to Amber, attaching all the evidence.
He continued:
Amber then re-shared the photos saying she was "creeped out."
It's definitely wrong, but the photoshopping skills were literally impeccable.
And it seems as though other people couldn't either.
@MrKayCorso @ladbible The blonde one

— KTTTTT (@KTTTTT)1602848368.0
@ladbible And this is why dating apps are frowned upon.

— Benjamin C Walker (@Benjamin C Walker)1602842063.0
@ladbible Still not as bad as those Snapchat filters, the monsters hiding in the shadows on there is ridiculous https://t.co/ewmQI1obIF

— @Ned_Ned_ (@@Ned_Ned_)1602842160.0
@ladbible Bet you've had a really good look for 'research'.

— Sir Postma (@Sir Postma)1602842176.0
Have a look for yourselves: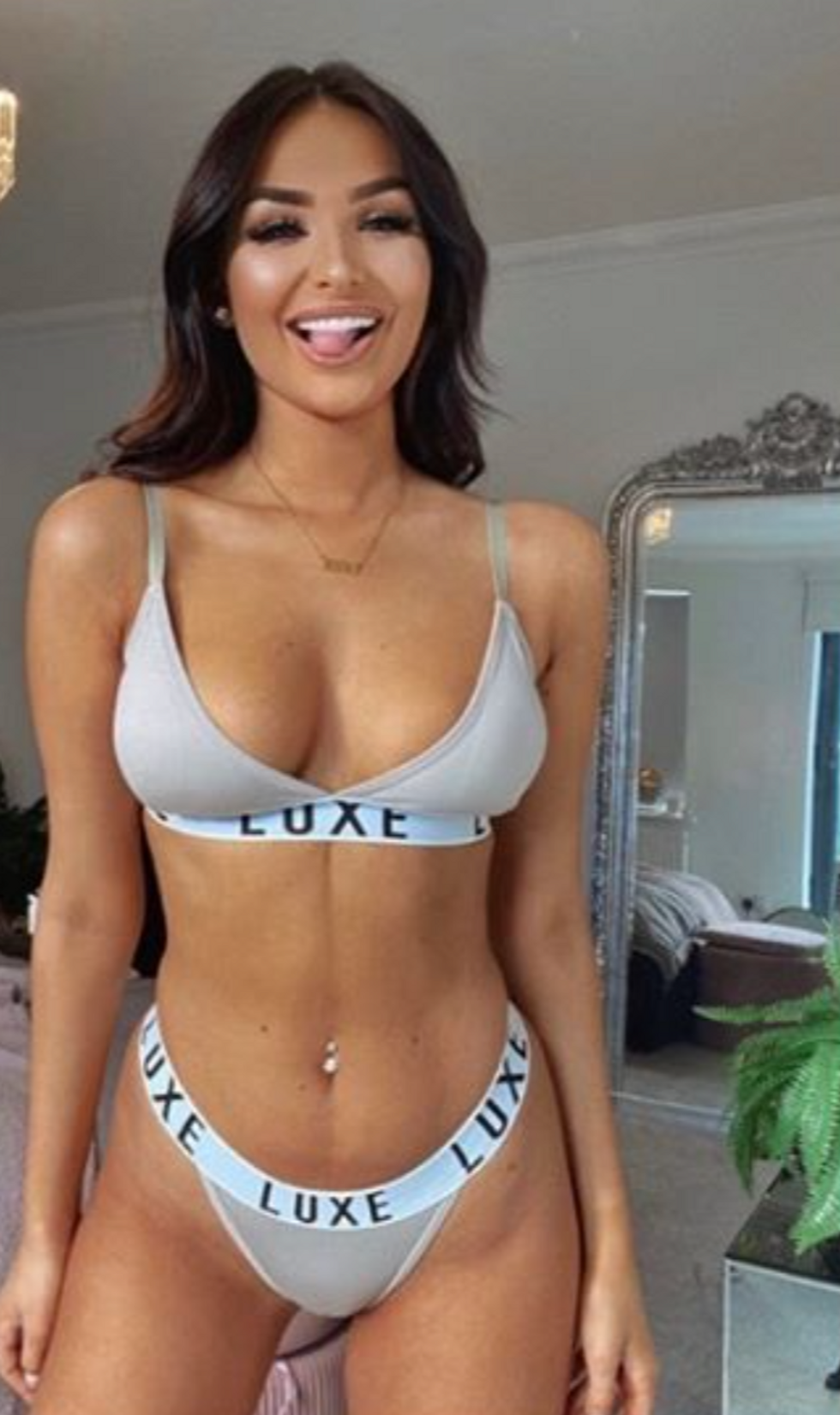 This is the original photograph posted by Amber.
And this was the photoshopped picture from Hinge.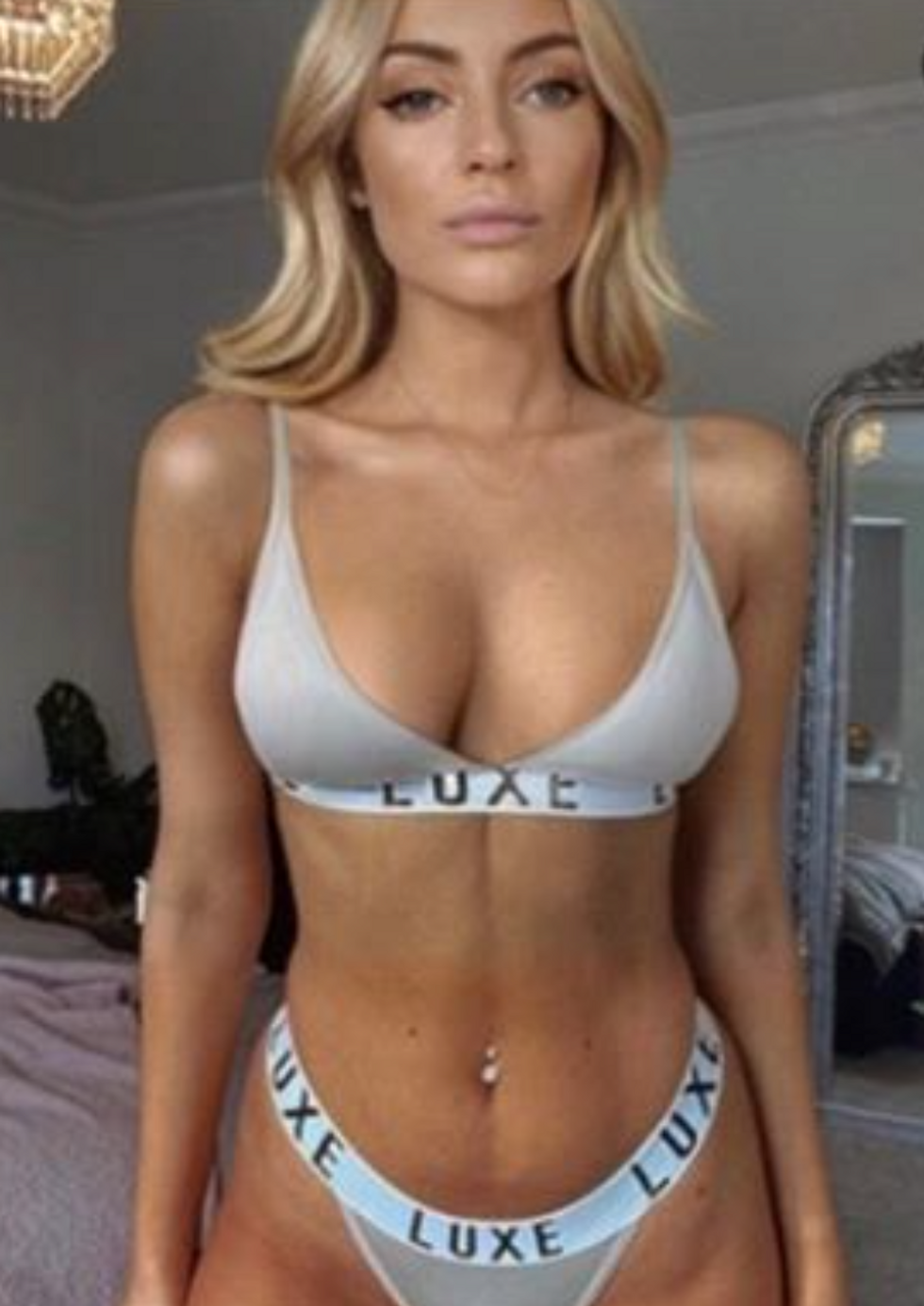 Yikes.
I've said it before and I'll say it again...
Don't believe anything you see on the internet. If you're in the mood for some more dating-app horror stories, keep scrolling...