An Australian model with Down's Syndrome has made her debut on the catwalk and she looked utterly amazing...
There's a problem within the fashion industry.
It's been there for a very long time: despite calls for change, the same kinds of models crop up over and over again. Instead of diversity, we see white models with one body type, one skin type and complexion.
It's been drawing some objections.
There are many people across the world, and while every one of us is affected by the fashions we buy, so few of us are truly represented.
It's time to change that.
People are asking to see models of varying skin tones, models of every body type, and beyond. Well, those demands have finally been satisfied thanks to one brave Australian woman with Down's Syndrome.
People with Down's Syndrome are constantly put down in society.
Down's Syndrome is a genetic disorder that is completely impossible to prevent.
It's currently the most common chromosomal disorder...
According to the 
Centers for Disease Control and Prevention
, every year in the United States, around six-thousand babies are born with Down's syndrome, equating to around 1 in every 700 babies born.
Some people with Down's syndrome may experience additional medical issues as a result of the extra chromosome.
Heart, intestinal, ear, nose, throat, or thyroid issues can sadly come hand in hand with someone who lives with Down's syndrome.
These factors instantly give people with Down's Syndrome a label...
And many assume that these people are incapable of living a life of their own and succeeding... which is not
at all
the case.
But Katie Harris is here to prove otherwise.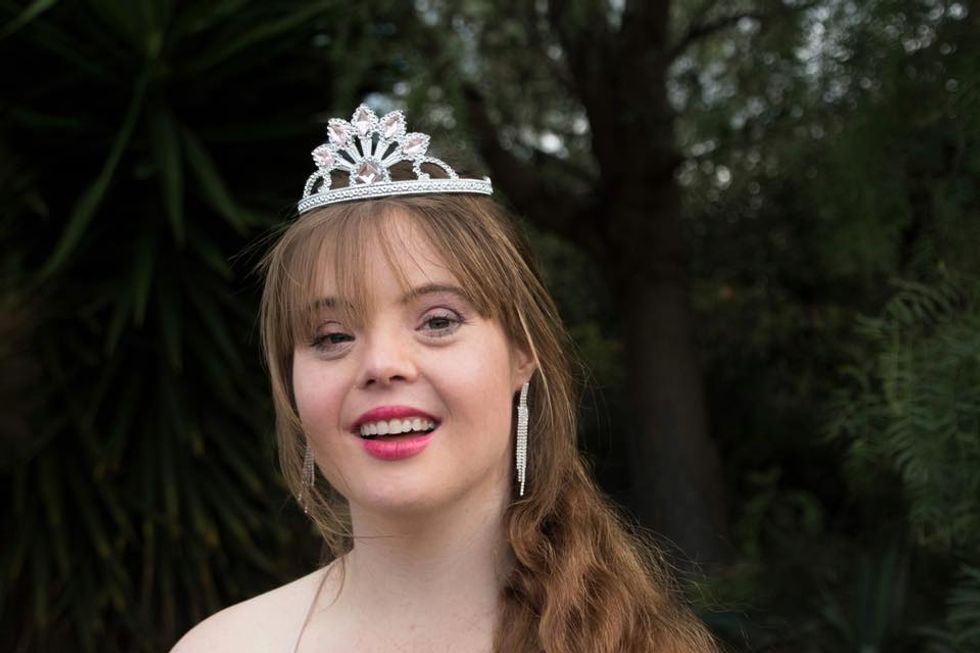 Katie is a twenty-four-year-old woman from New South Wales, Australia and she has recently made her 
modeling debut.
Katie refused to let the stigma of having Down's Syndrome stop her from achieving.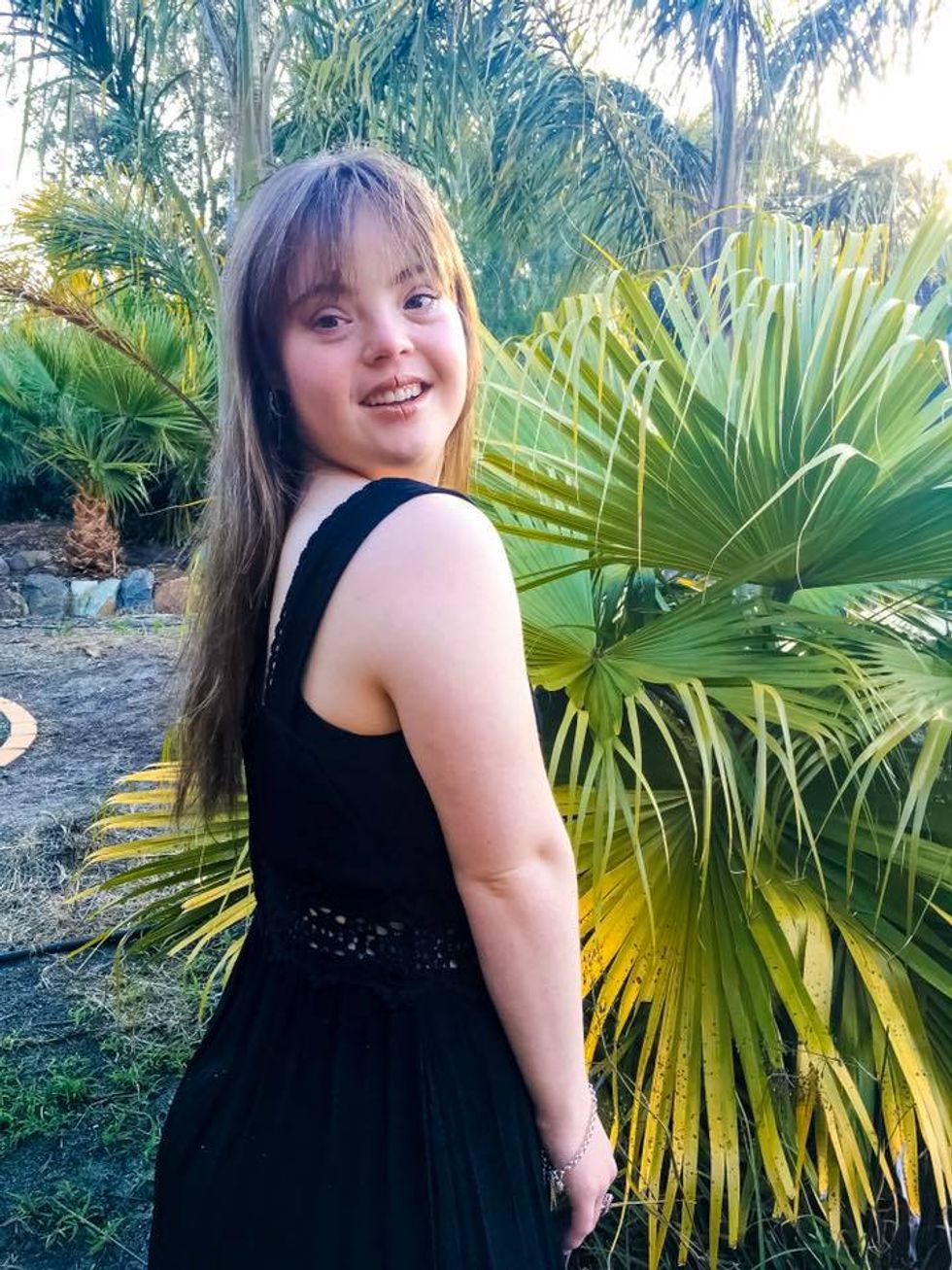 It was just the right time when the young woman revealed to her mom that she had dreams of becoming a model.
Katie was aware of the lack of diversity in the fashion industry...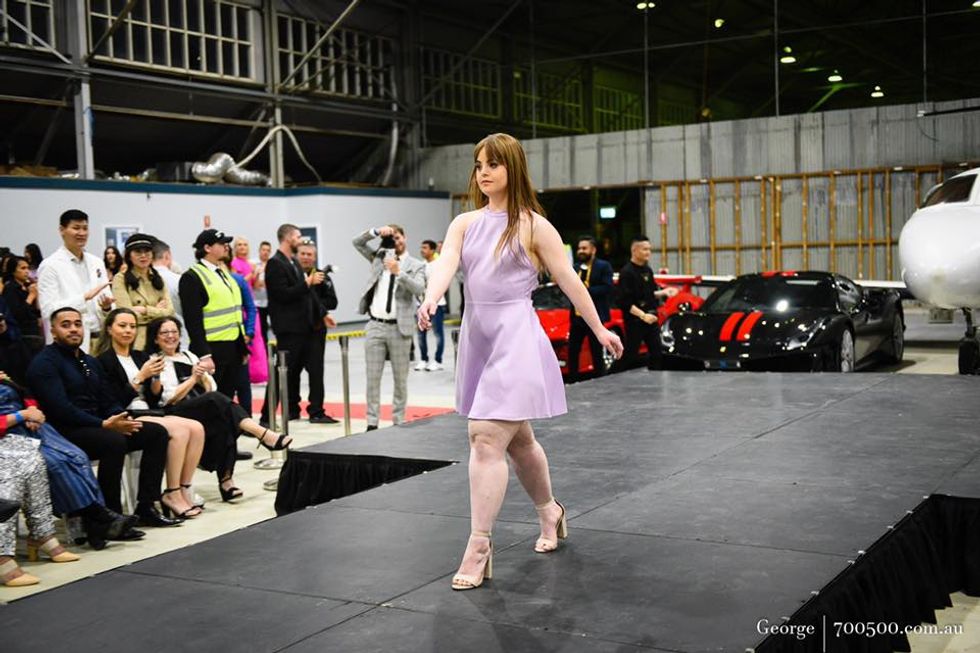 The young woman and a pair of teens from Bega Valley, along the southeastern shore of NSW, had realized that there was little in the way of disability awareness being showcased in modeling and decided to hold a show of their own.
The Disability Trust NSW jumped on board...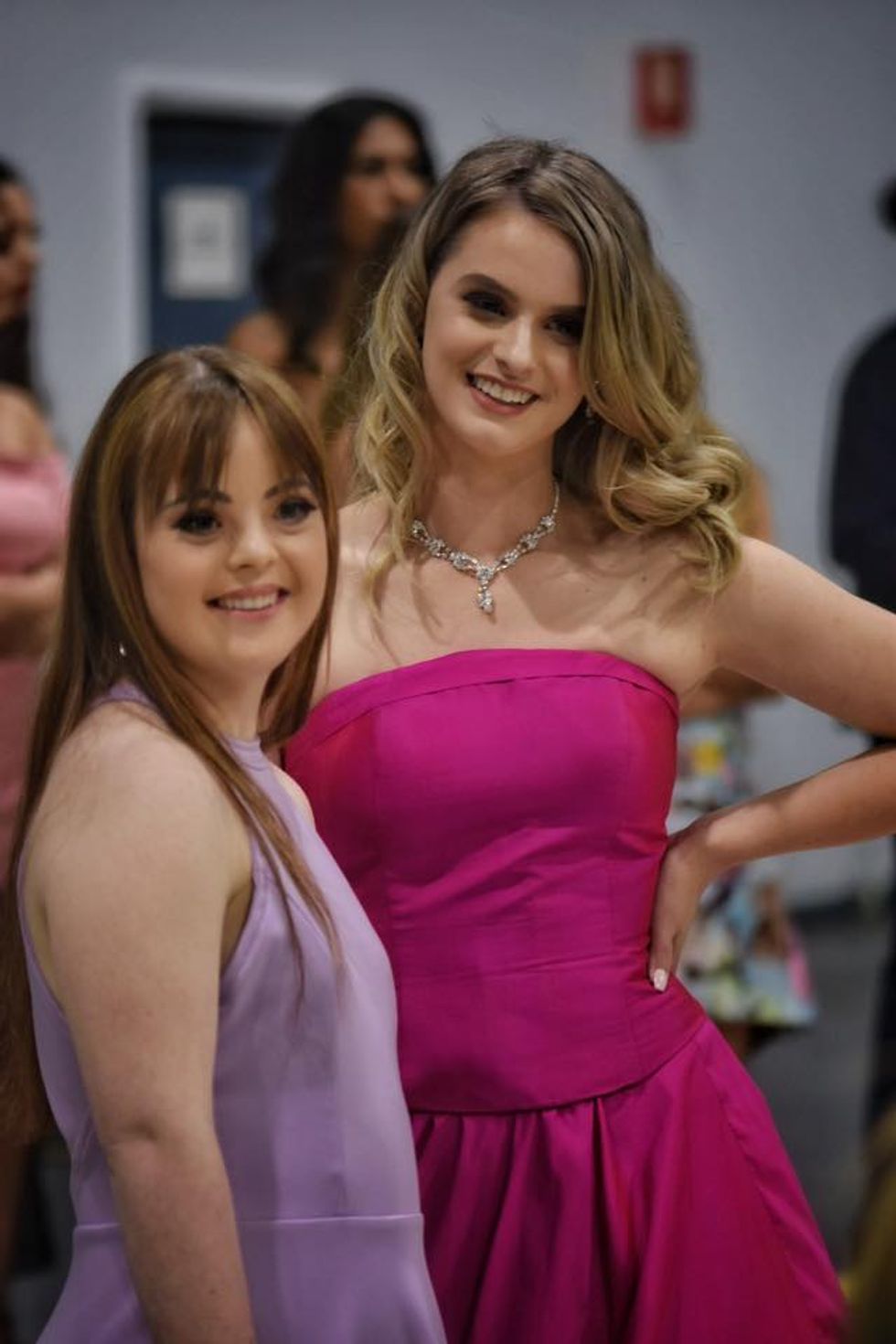 And Katie was one of nineteen models chosen for the show.
The model wants people to change their perceptions on beauty.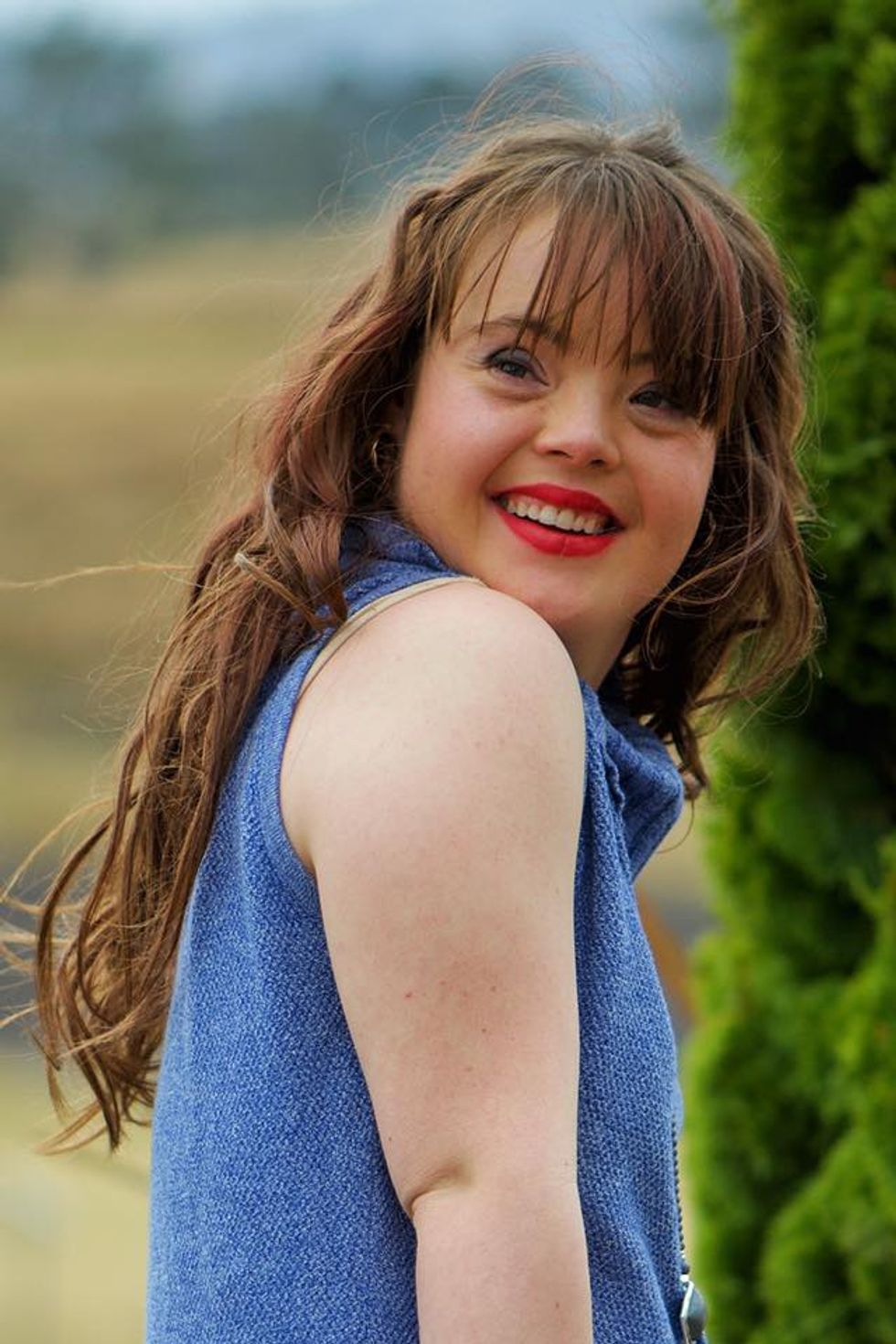 "I am beautiful from the inside and outside and I want to become a model so people can really see who I am," Katie said in a Disability Trust Facebook
post
.
The catwalk took place in Sydney back in November...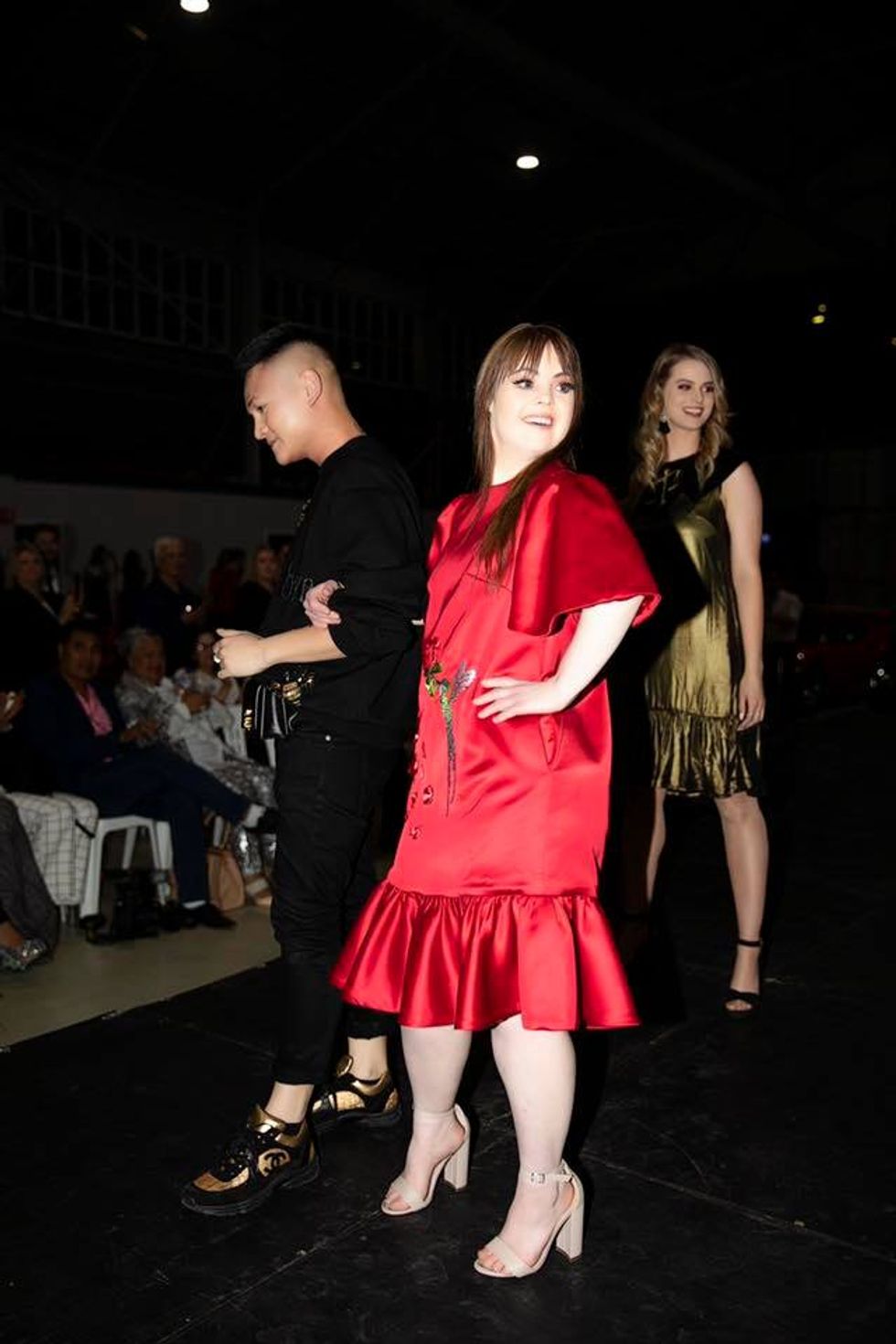 "As soon as she did her first solo walk the whole crowd got up and started cheering for her and calling out her name," model Krysta Heath
said
about the successful show.
Krysta, who won the 2018 Miss Planet Australia, coached Katie for the catwalk...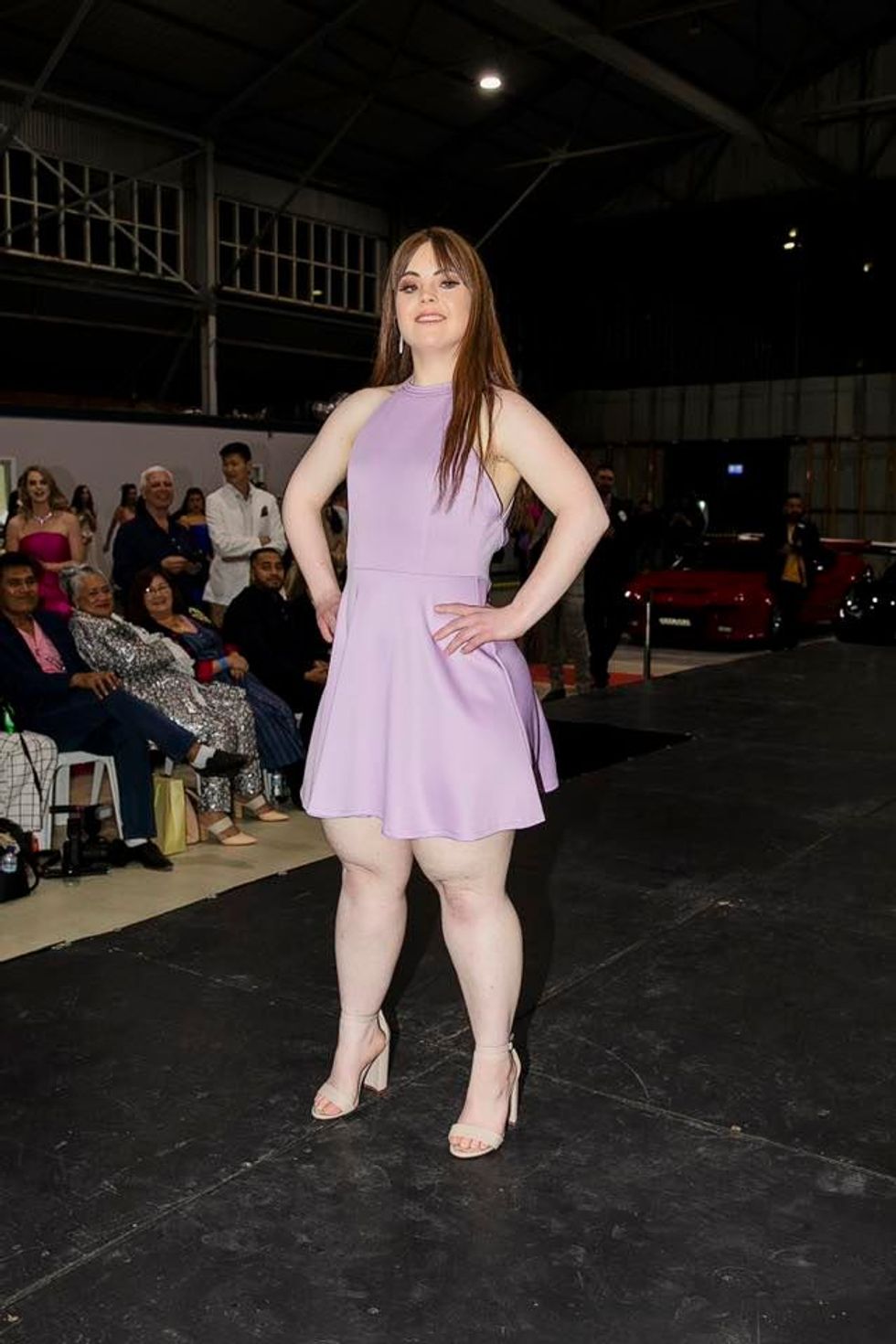 "In Katie's words, she just owned it."
It seems that Katie is a natural...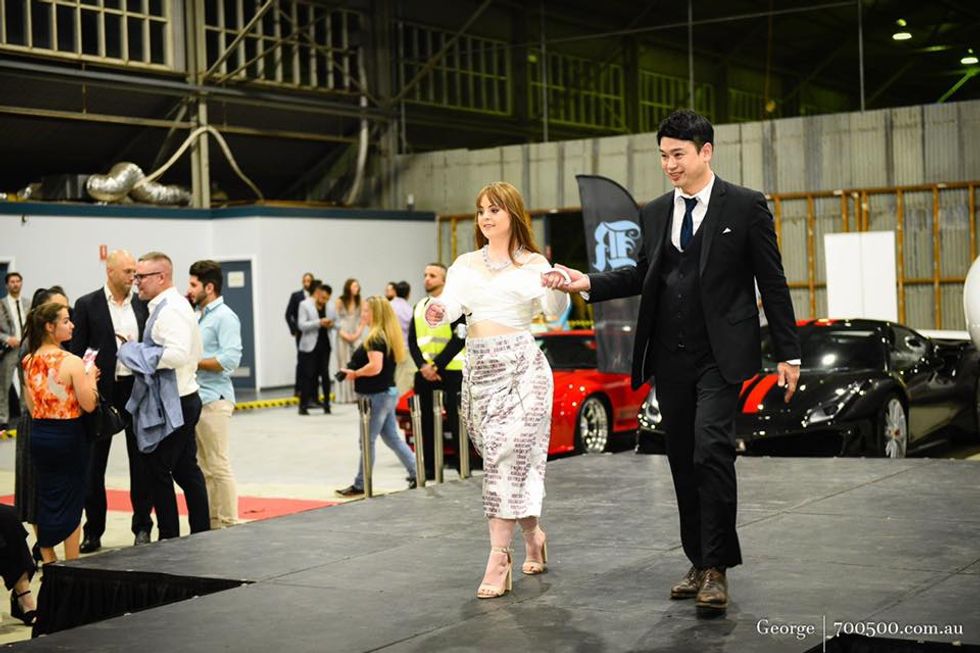 And the show was a total success.
Katie isn't the only woman with Down's Syndrome who is pursuing a modeling career...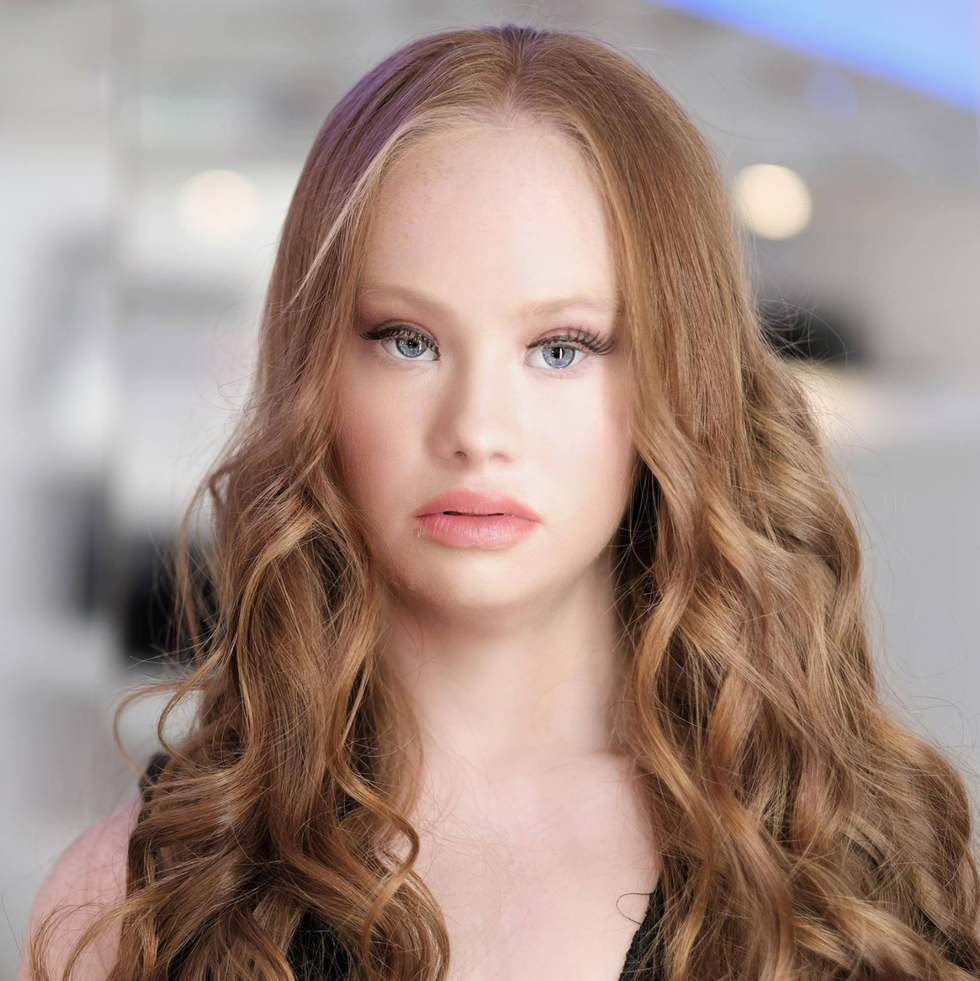 Madeline Stuart has made significant headway over the last few years, having walked over 120 different catwalk shows globally and starting her own fashion label.
Madeline's mom spoke fondly of her daughter's achievements...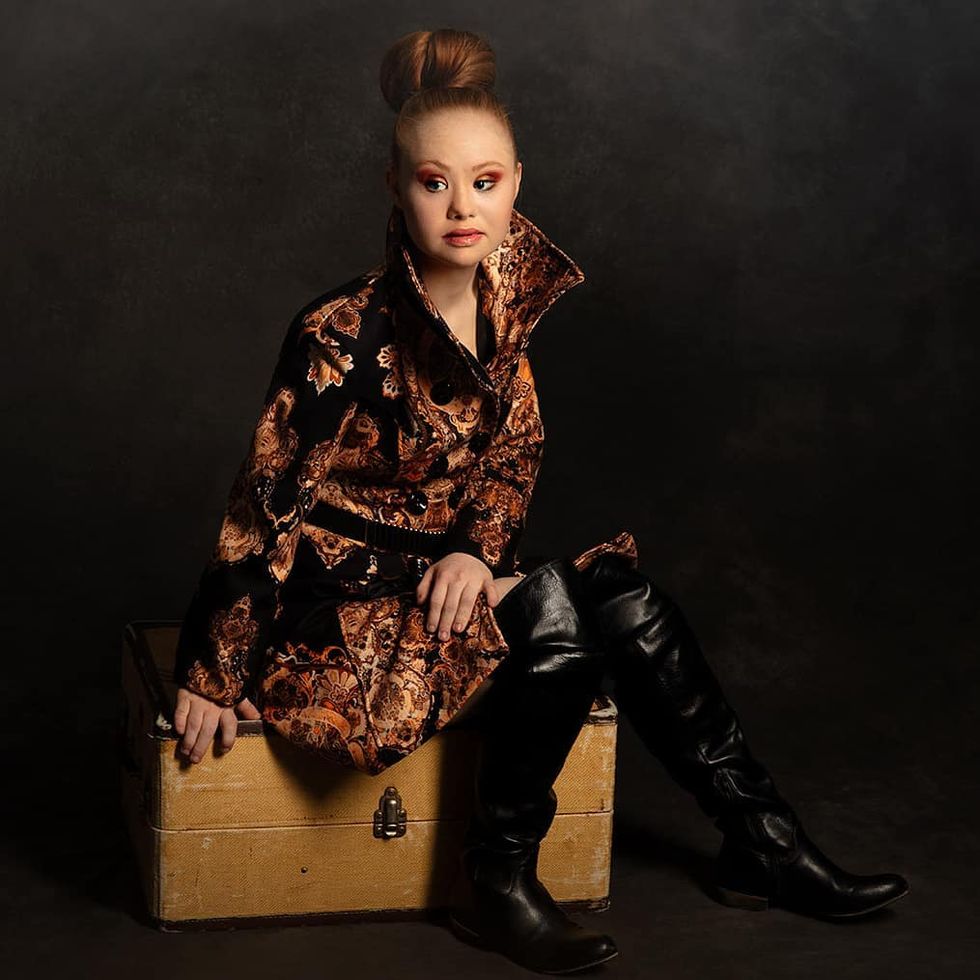 "What they have in their heart they show outwardly, which is something we could all learn," she
said.
"Madeline doesn't look at age or weight or any of that; what she sees is someone's heart and how someone treats her. Everyone feels comfortable around her because they can see she is pure and just wants to love them and be friends with them."
Amazing people such as Katie and Madeline prove that having Down's Syndrome doesn't mean they can't be successful and achieve their dreams...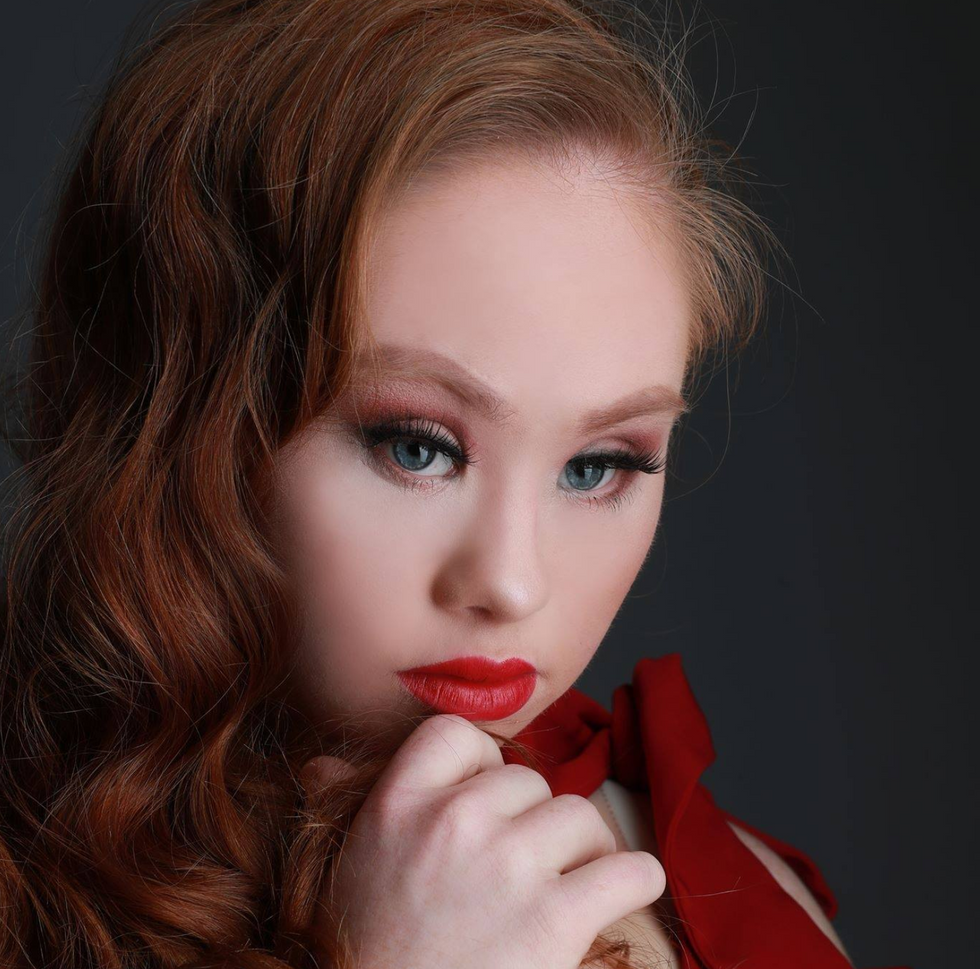 And they have most certainly proven that they are indeed beautiful on the inside and out.
Congratulations to Katie on her first-ever catwalk!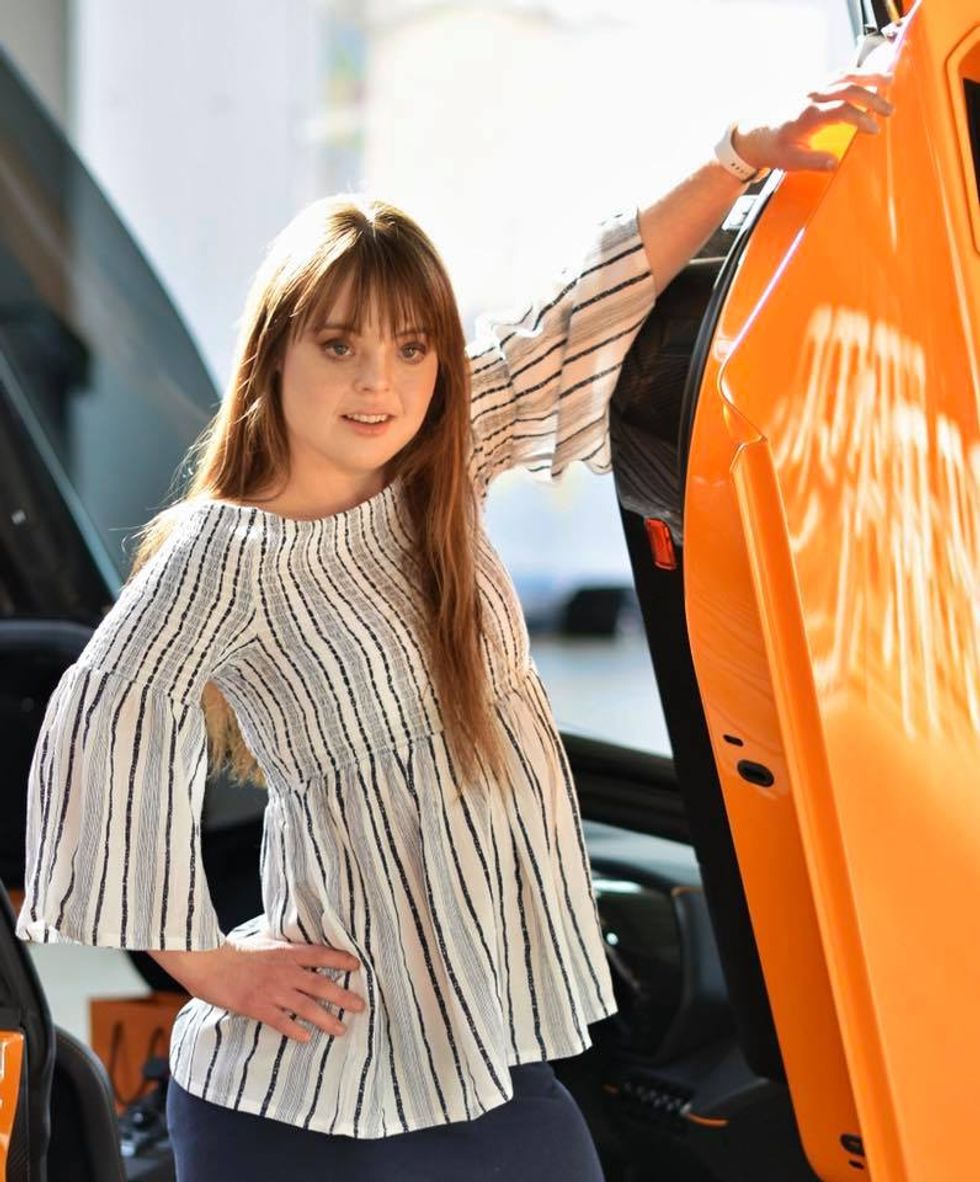 Make sure to keep scrolling to read about the adorable little girl born with Down's Syndrome who was smiling just moments after being born...