Being a skinny woman due in part to some health issues, I've dealt with my fair share of ignorant comments about how I look, but I'm not in the public eye. Modern Family actress Sarah Hyland is, and lately she's been dealing with more negativity regarding her body that any 26-year-old woman should ever have to deal with.
She took to Twitter to open up about her "tough year" and, in turn, silence those judging from behind their keyboards.
Here is her emotional letter: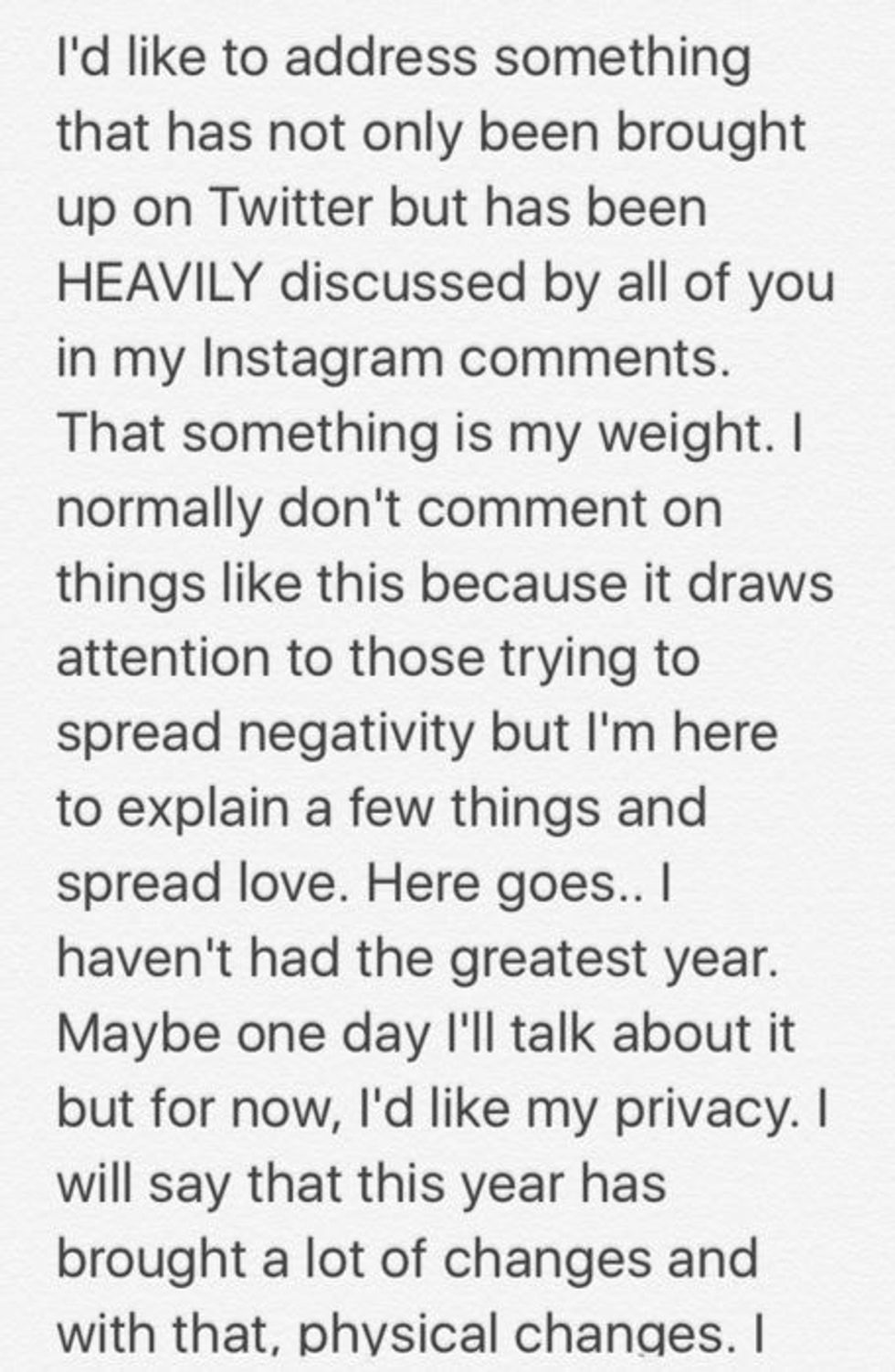 via: Twitter
Many fans — and fellow stars — tweeted out their support.