Back in 2016, a mom from Indiana went viral for all the wrong reasons.
Erika Hunt, who was twenty-five-years-old at the time, was found slumped and unconscious in the driver's seat of her car after overdosing, all while her 10-month-old son sat and watched on in the back.
And a horrifying photo of the incident, which quickly began circulating on the internet, served as a wake-up call for Erika, who decided to put a stop to her addiction once and for all. And now, as she celebrates 3 years of sobriety, Erika has shared her amazing transformation with the world.
The comparison is incredible, and her post quickly went viral... This time for all the right reasons. Keep scrolling to see her moving post, and to read about her tough journey to sobriety.
Erika Hunt has come a long way.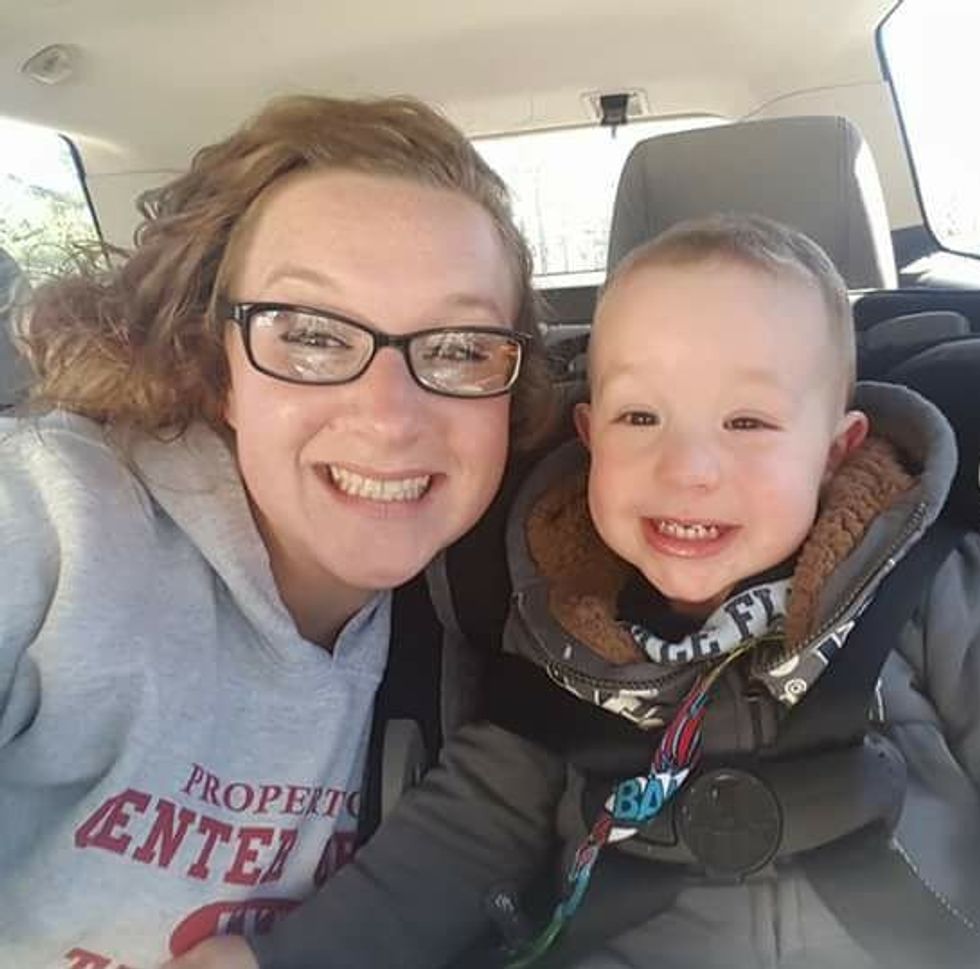 via: Facebook
Though this photograph shows her as the loving and supportive mom she is today, this wasn't always the case for Erika.
Erika battled through years of drug abuse.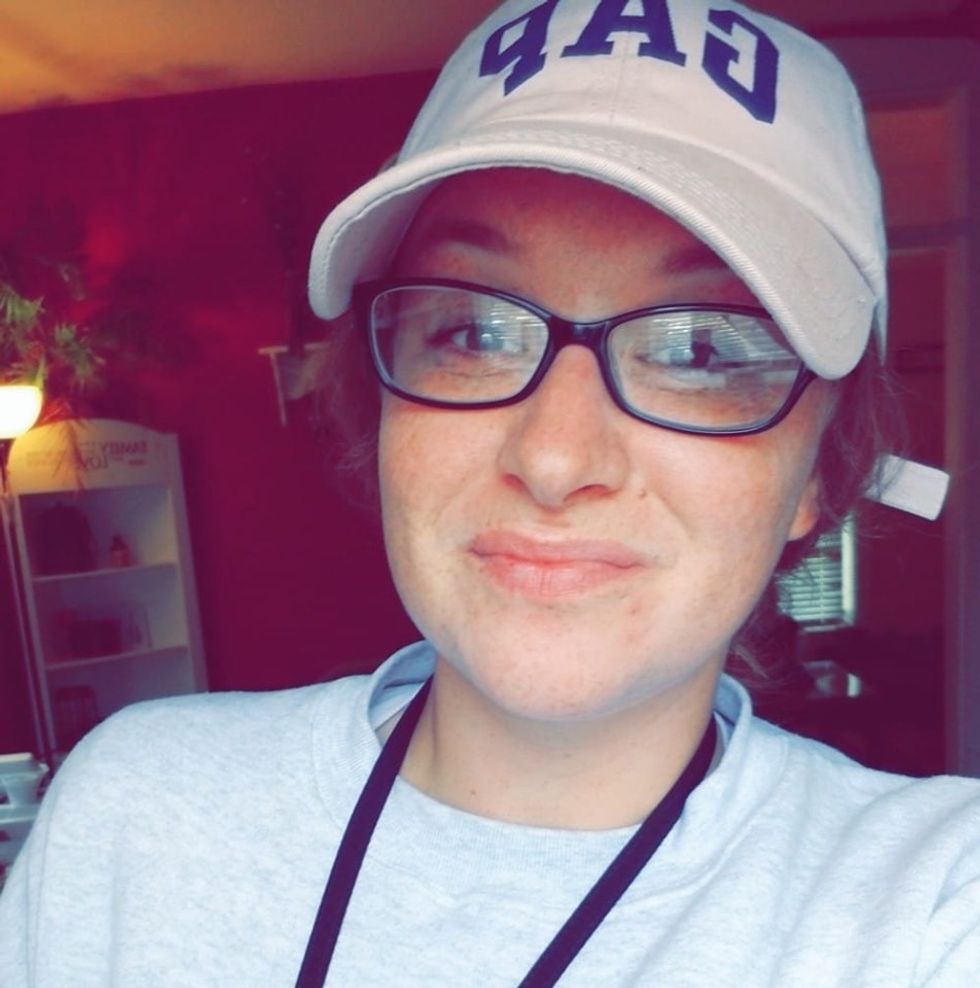 For nearly a decade, Erika struggled with a devastating opioid addiction. "I had been an addict since I was fifteen years old," she
said
. "It wasn't until I was twenty-one that I began seeking help - and I was failing at it."
Opioid abuse is a real issue in our country.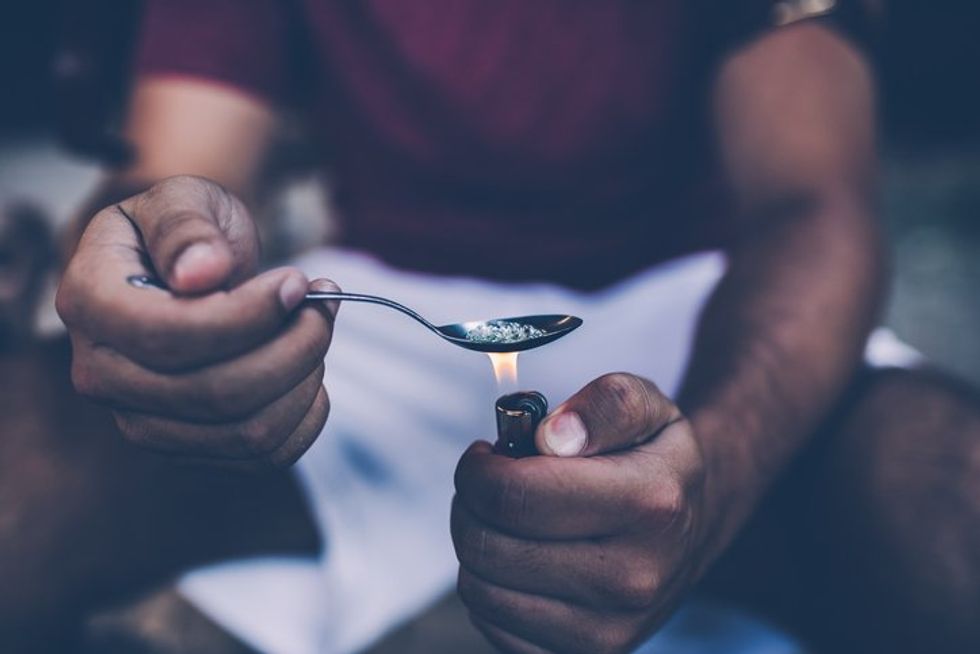 via: Getty
Statistics show
that every single day, more than 130 people in the United States die after abusing opioids.
The consequences of opioid use are devastating.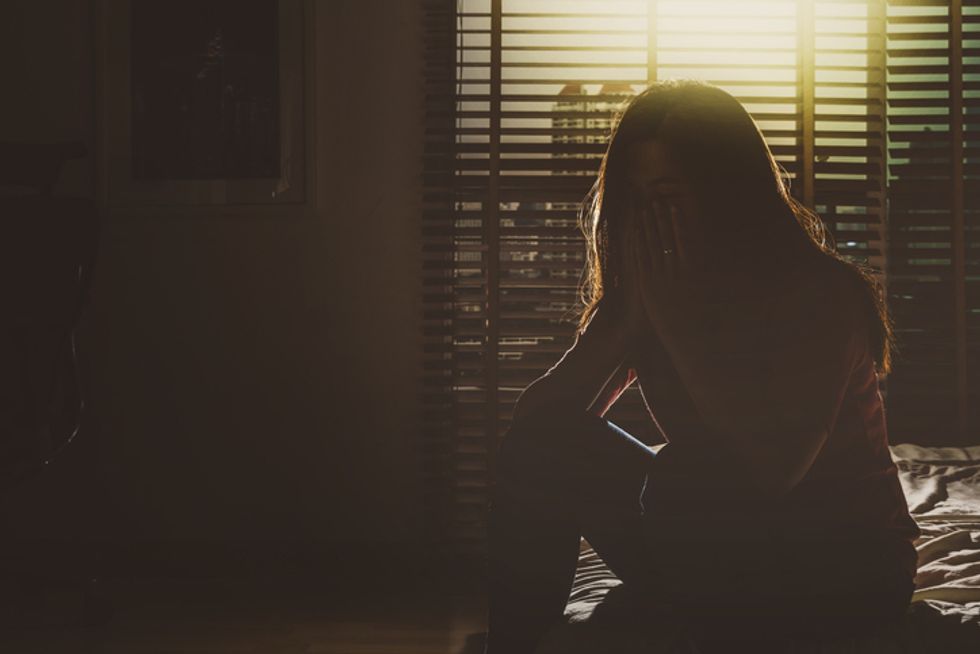 via: Getty
And, more often than not, opioid abuse results in potentially fatal overdoses.
Far too often, we read about people overdosing on drugs...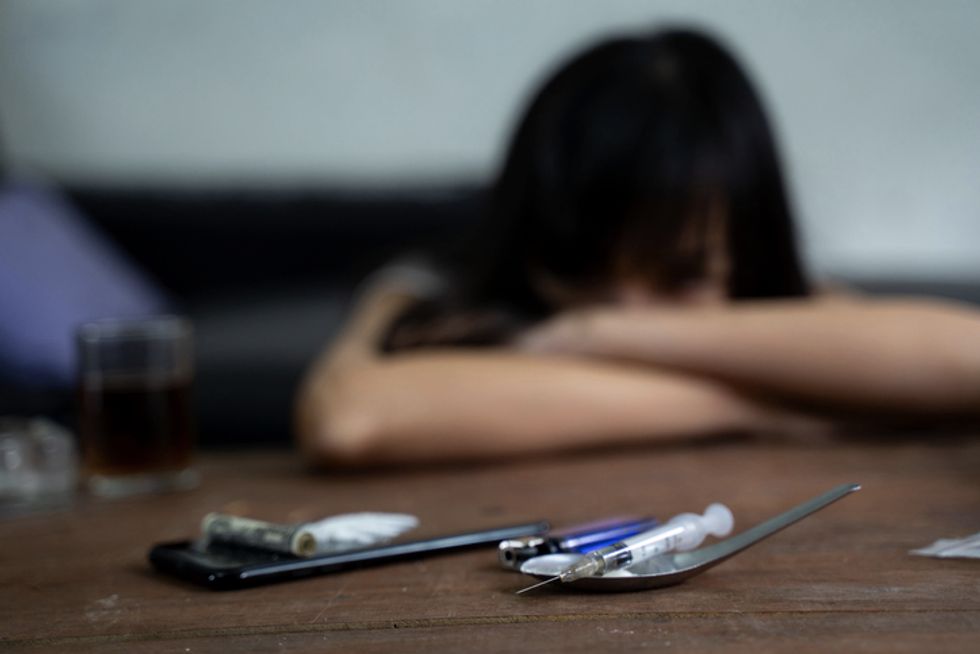 via: Getty
And, all
too
often, there are innocent children left behind to watch as their parents succumb to drugs.
And this is exactly what happened to Erika's child.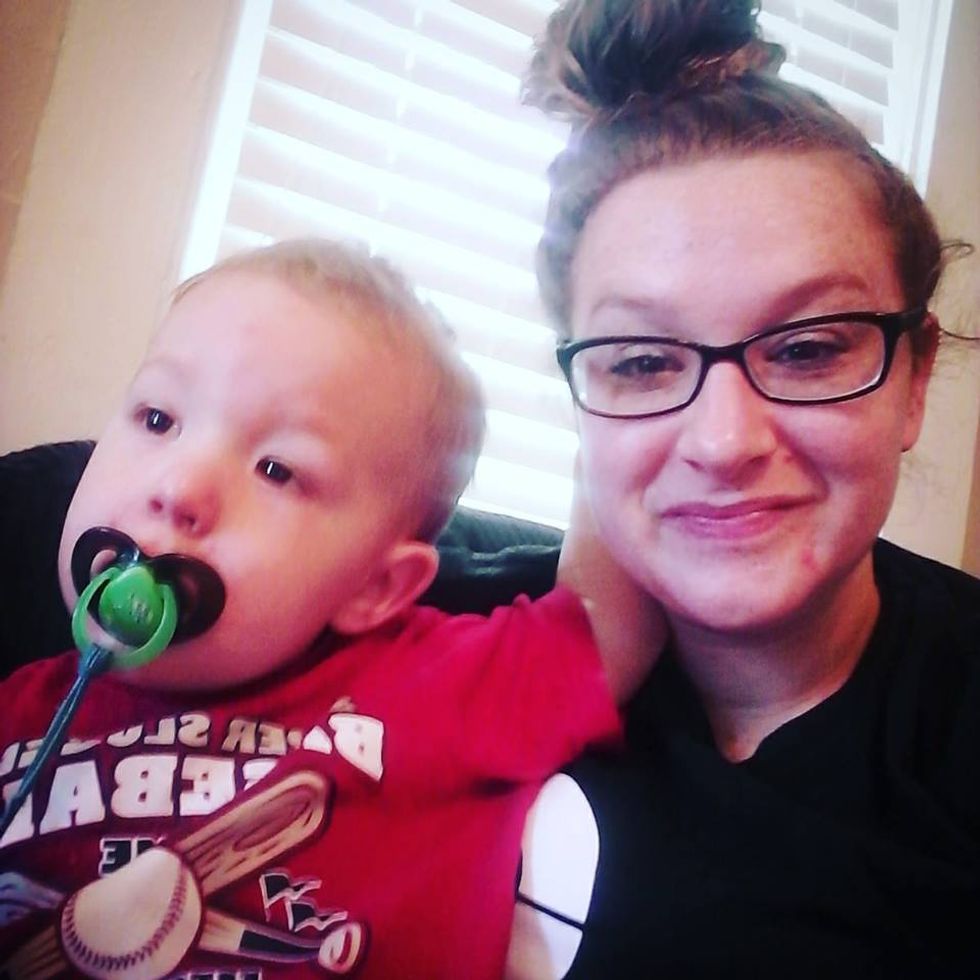 via: Facebook
Back in 2016, Erika hit a completely new low in her life.
She overdosed while in the car...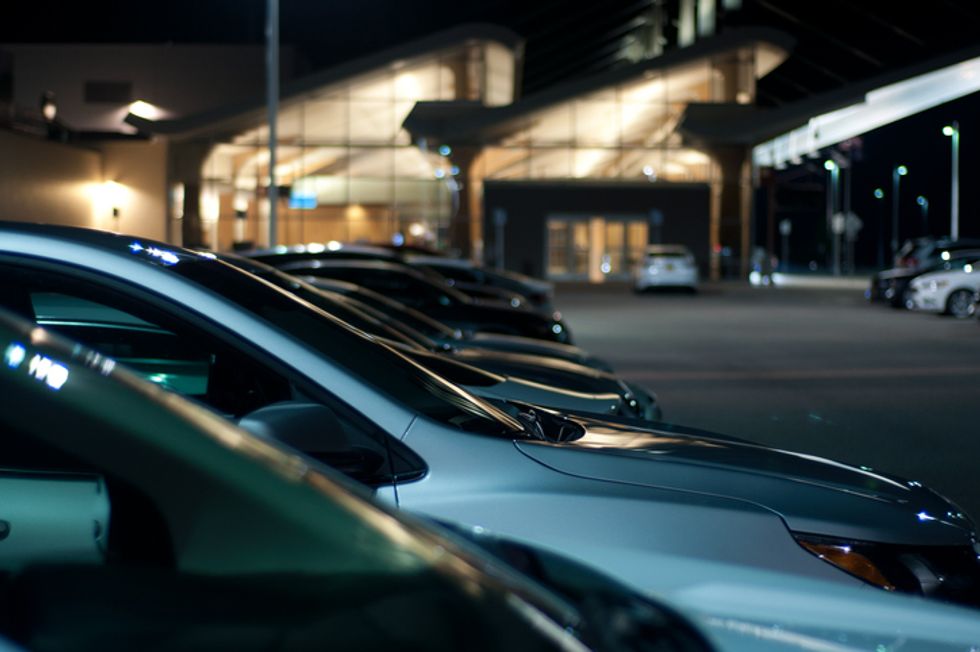 via: Getty
Only 2 weeks after getting out of rehab. And, even more tragically, her son, Narcan, who was only 10-months-old at the time, was sat in the back throughout the ordeal.
Erika was found in her parked up car outside a Dollar General store...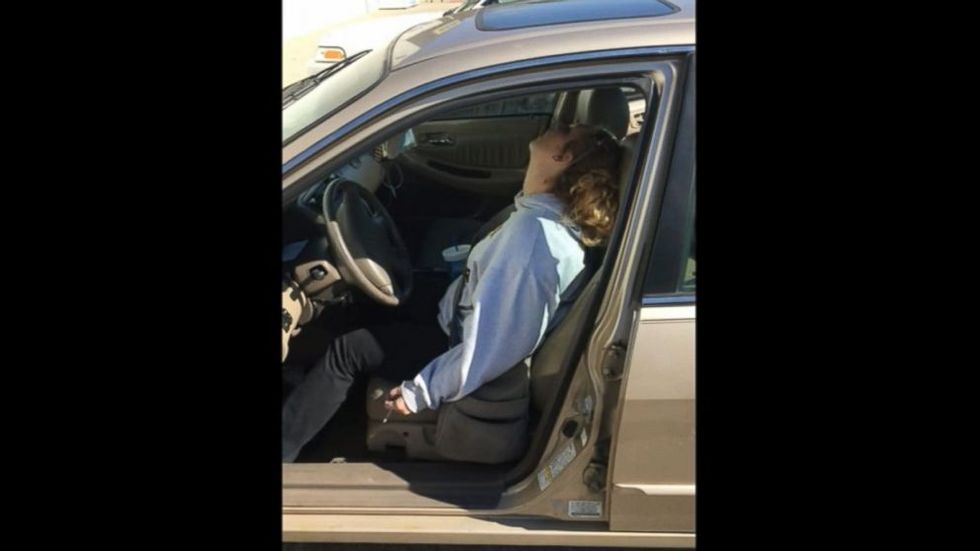 via: ABC News
And she was slumped in the driver's seat, fully unconscious, and still limply gripping her empty syringe.
Passers-by saw Erika unconscious at the wheel and alerted the emergency services...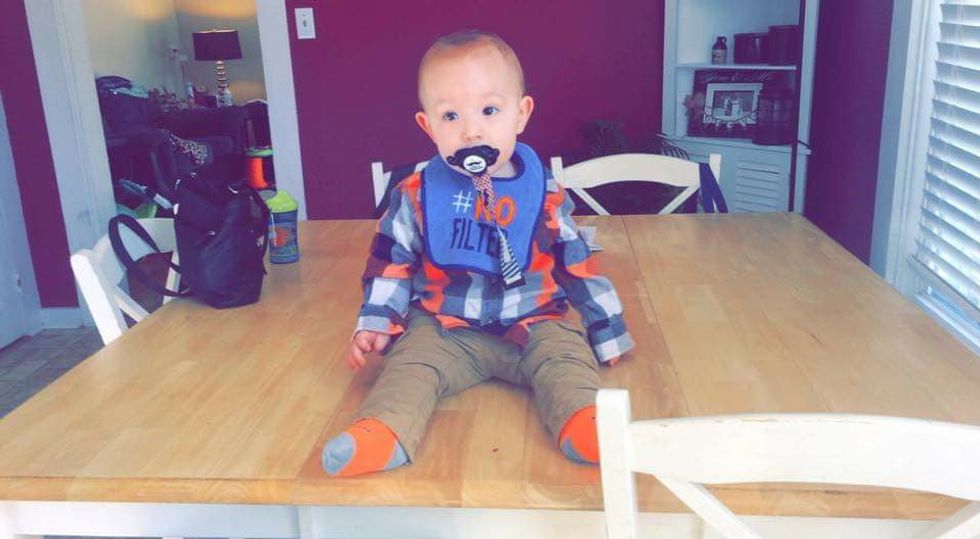 via: Facebook
And this is when her 10-month-old baby boy was discovered, sat crying and alone in the back of the car.
Erika was immediately taken to hospital...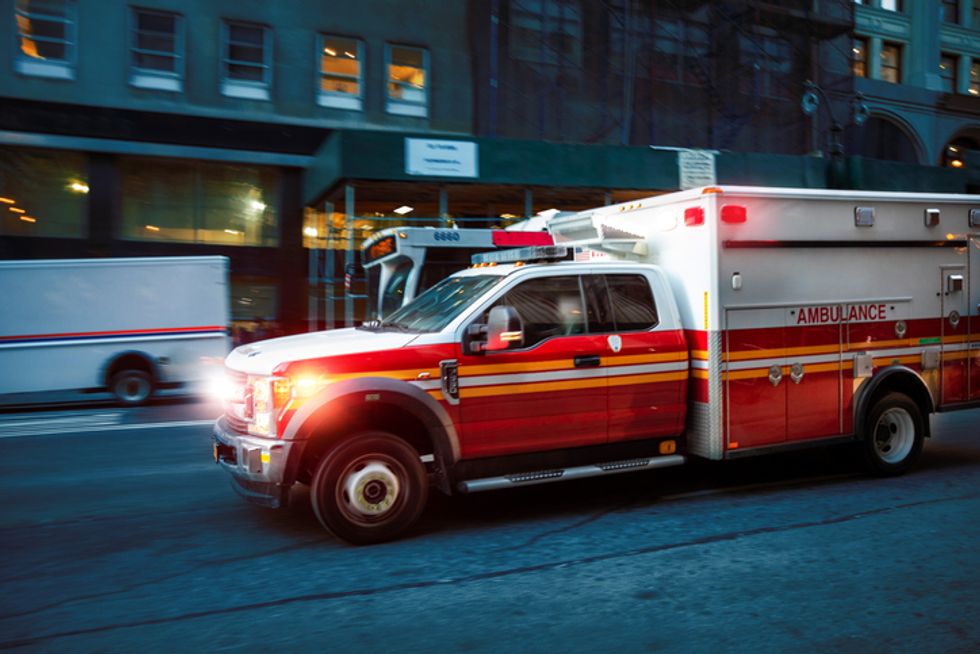 via: Getty
And was miraculously revived with the opioid antidote, naloxone.
However, Erika was then arrested.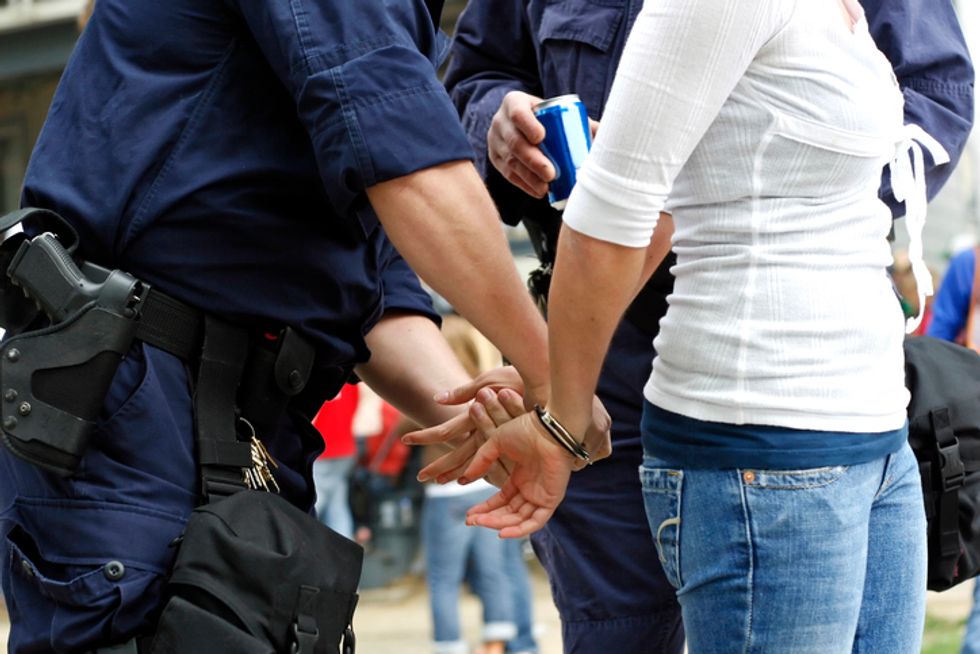 via: Getty
And she was subsequently charged with child neglect and possession of drug paraphernalia,
 according to the Associated Press
. Hunt had violated her probation from a previous charge in 2014, so she was facing jail time.
The police shared the photo of an overdosing Erika...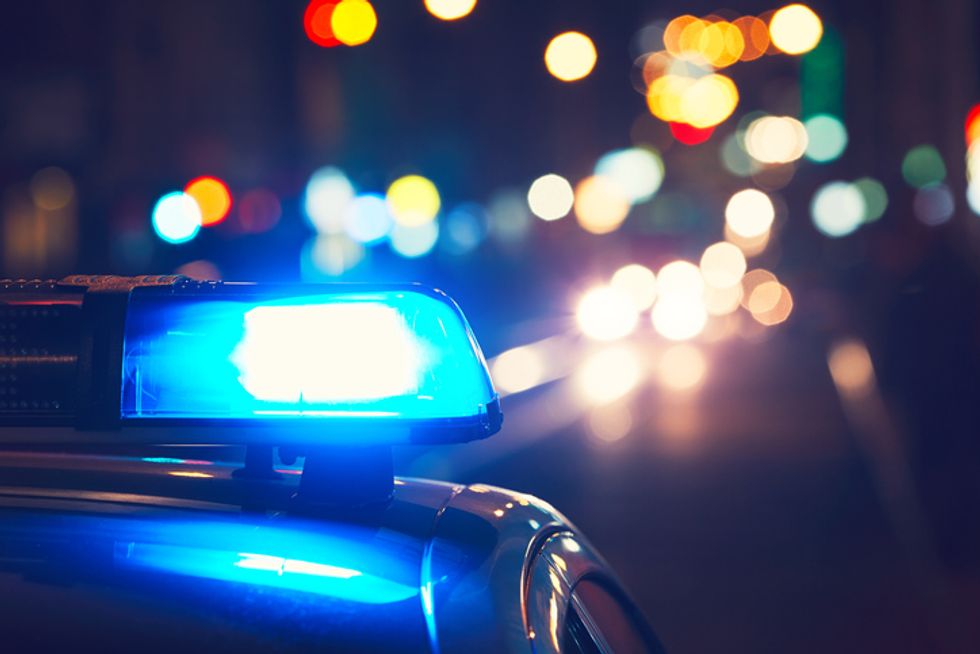 via: Getty
In a valiant attempt to demonstrate the country's growing issue with drug abuse and addiction.
And it worked...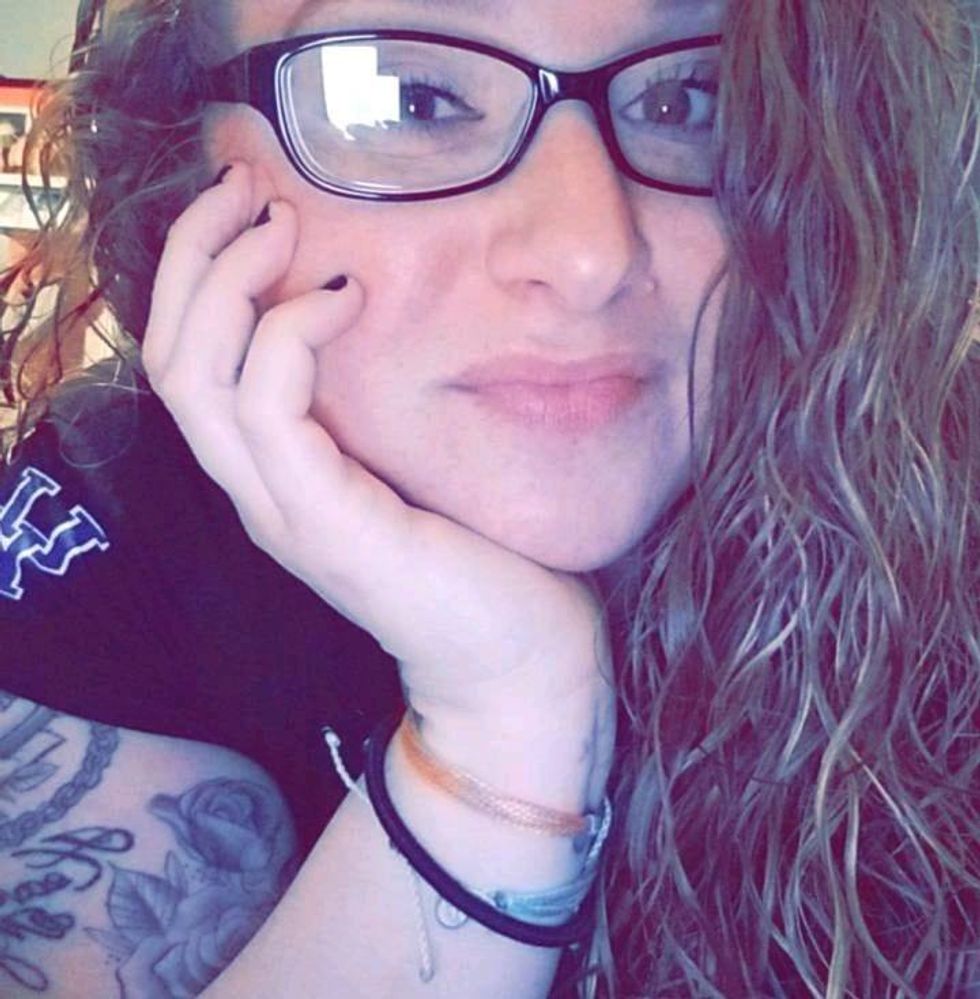 Because the picture quickly went viral. Erika was initially angry. "I felt very humiliated, I felt very angry," she
said
. "You know, it was hard for me to truly believe that it was me."
But it quickly served as a wake-up call.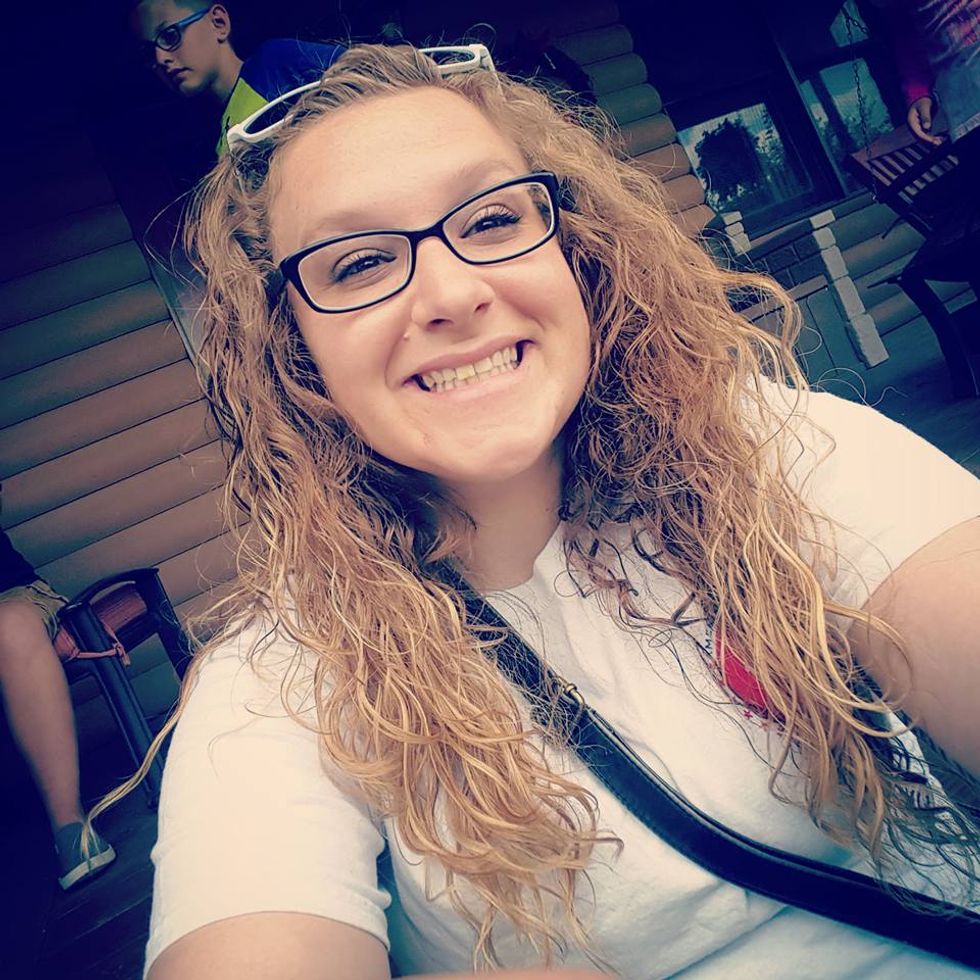 Erika was sentenced t0 6 months of intense rehab in a locked-down facility - one that focused on the underlying issues of addiction and how to cope with them.
And the photo has helped Erika stay on track...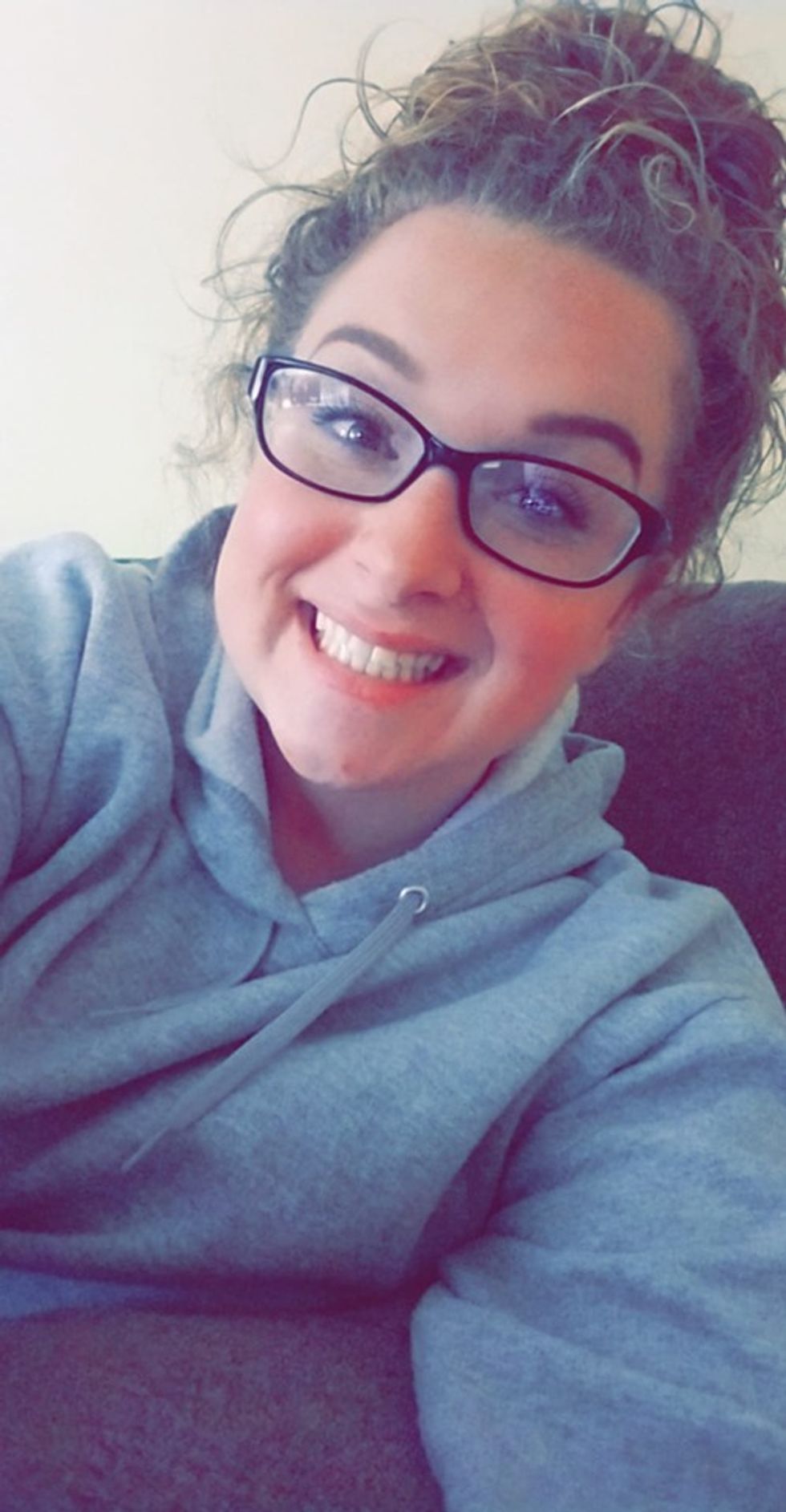 "This photo helped me look back. It's a constant reminder that sobriety needs to be worked at."
Incredibly, she has now been sober for 3 years.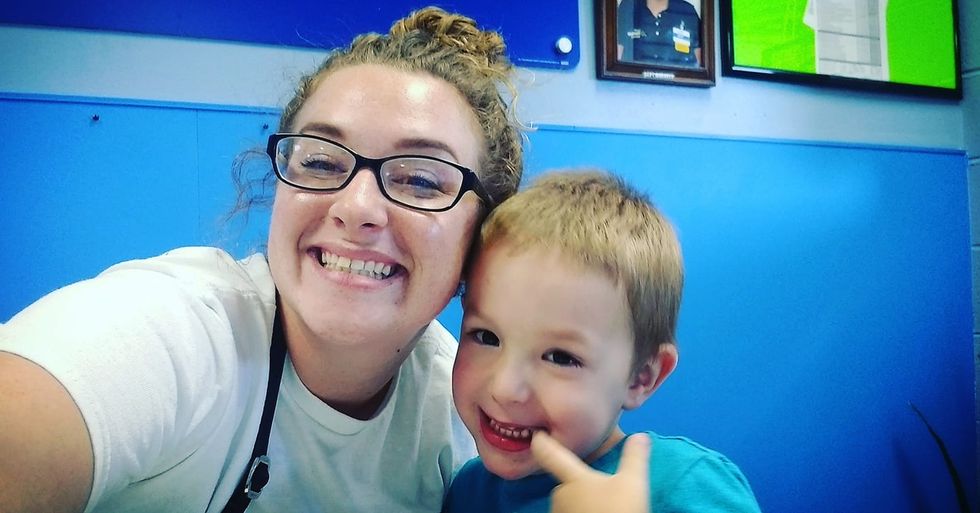 She became part of WRAP (Women Recovering with a Purpose), a program that requires continued meetings with a therapist, a sobriety coach and multiple "self-care" classes such as Narcotics Anonymous every week.
Her transformation is incredible.
Sharing her post on the Facebook group, The Addicts Diary, Erika wrote: "Millions saw me overdose after a photo taken of me by a police officer went viral. None of those people have seemed to have time to reach out and check on me, so here is an update: Today I celebrated three years clean and my son gets to have his mommy back. How about you make THAT go viral!"
And her and her son's photoshoot is adorable.
It shows the now-healthy-looking mother with her young son, each holding up signs - Hunt holding up a sign which reads "NARCAN saved my life" and her son holding up a sign which says, "And now I get to have my mommy."
Erika's post went viral...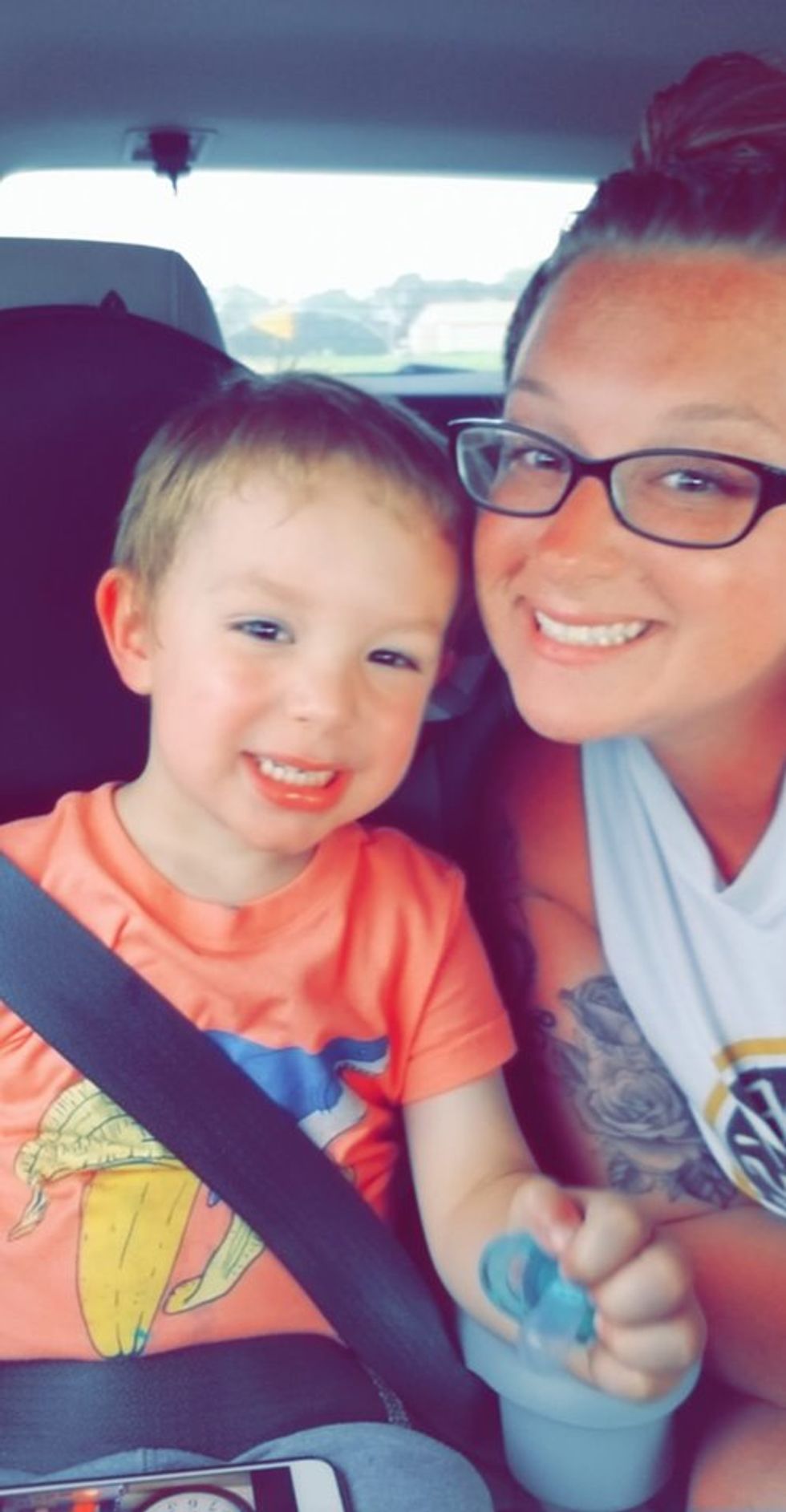 via: Facebook
But this time for the
best
reason. Over 100,000 people commented and reacted to the post, and she received a flurry of support, with one social media user writing, "Thank you for sharing this! You've done some hard work to get yourself clean so you can take care of your baby! Surround yourself with healthy people who can help you keep on track! Good job!"
Erika can now focus on being a mom for her son...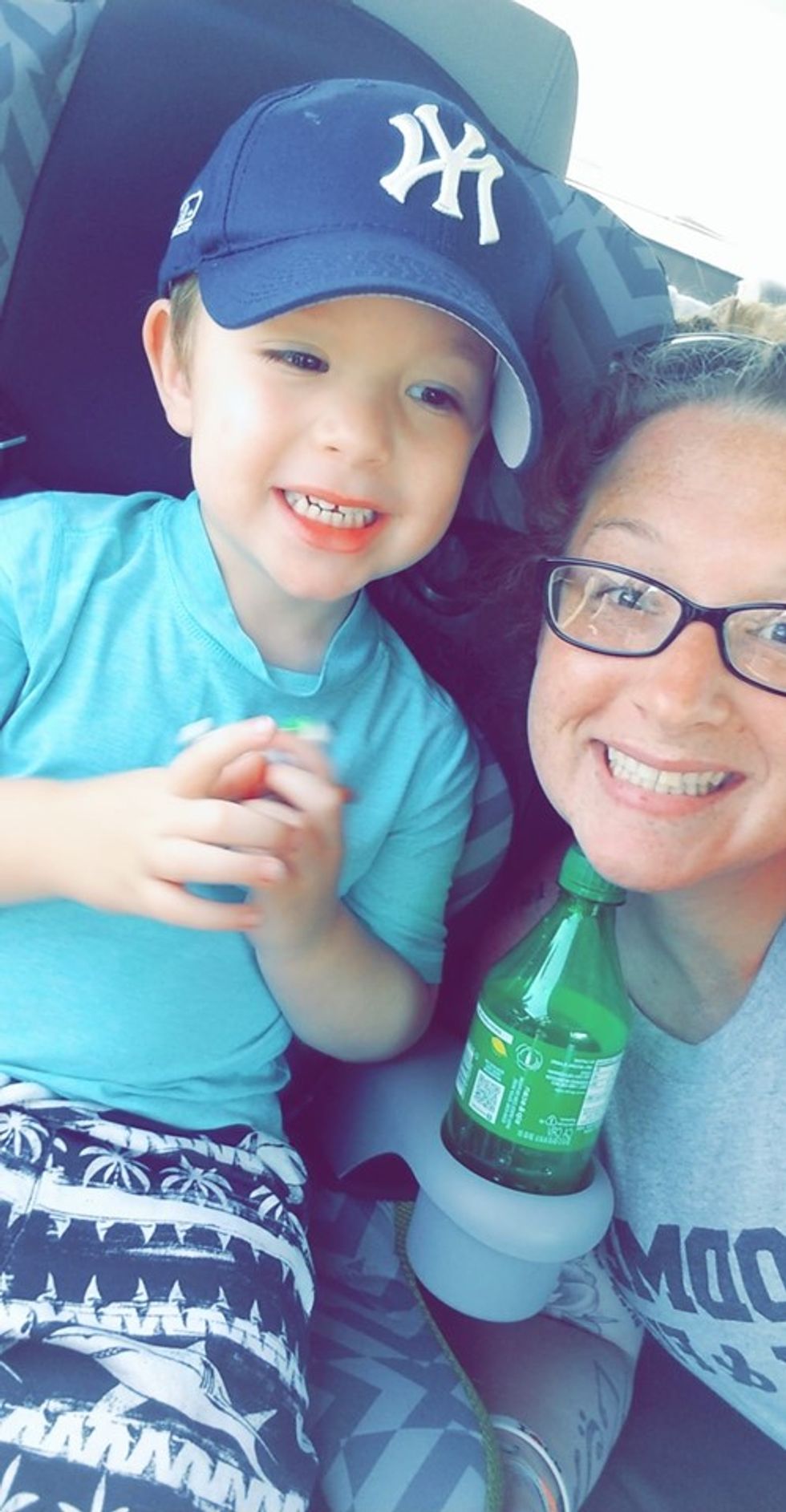 And is living proof that
anyone
can beat addiction. For more success stories regarding addiction, keep scrolling...