Joy Buckley could have just made the record books with her newborn daughter. The mom, from Upstate New York, may have given birth to the largest baby ever born in the state.
Joy welcomed her third child, a daughter named Harper, on March 12th and she weighed a whopping fifteen pounds and 5 ounces, alongside being twenty-three inches long. This means she has set the record as the largest baby born at the Arnot Odgen Medical Center. State officials are looking into whether baby Harper is the biggest baby born in the state of New York.
For Joy, Harper marks not only a huge milestone for the state but is also the product of a miracle. After 7 years of infertility, she and her husband, Norman, had been informed they had less than a fifteen percent chance of becoming pregnant.
"I've been wanting to be for years and I haven't been able to," the mom told WETM.
The couple decided to adopt a daughter and soon afterward became pregnant. They had a boy, weighing eleven pounds upon birth and 2 years later, Joy fell pregnant again.
"The thing I've always wanted to do in my life is being a mom, and finding out the first time I was overjoyed, and the second time I was like, I'm going to be a mom to three kids now," she said. "It was something I've always wanted to do."

However, as you can guess, delivering a baby can be a great strain on the body and a fifteen-pound baby definitely took its toll. Joy explained that the birth required 3 doctors, a C-section, and a medical vacuum.
"I felt like I was hit by 2 tractor-trailers," she told the New York Post. "It was pretty violent. She got stuck under my ribcage."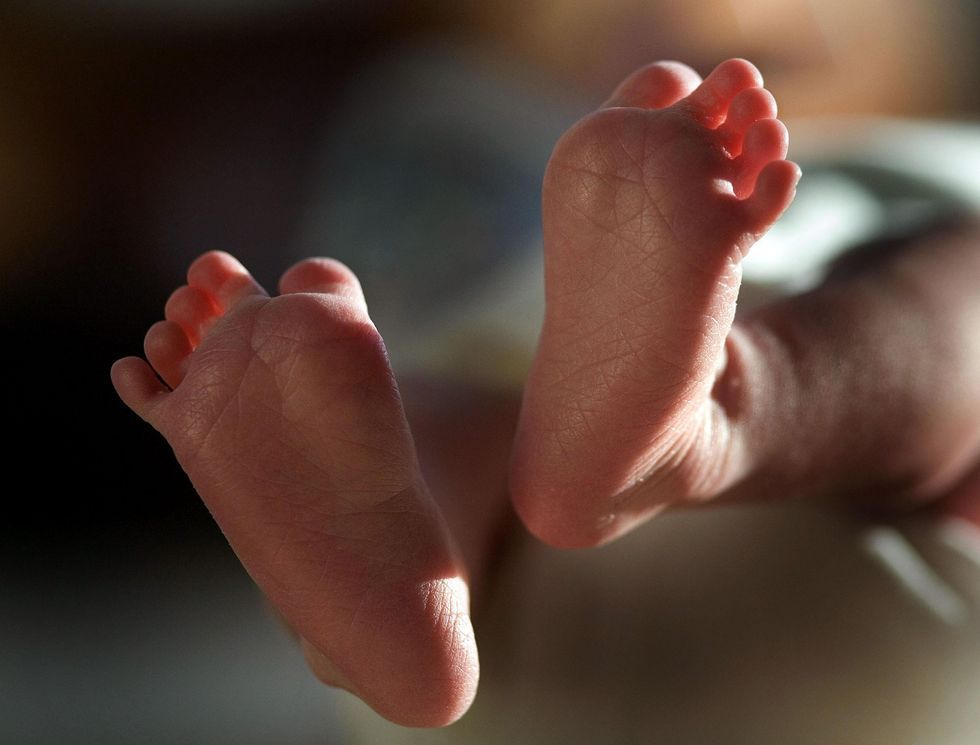 Harper had to go to the NICU to check her sugar and oxygen levels where she remains, though doctors are expecting her to be able to go home soon. However, Joy says she is doing well.

"We are so in awe of her," she told the Post. "We've been able to hold her. She's got a pretty happy demeanor."
And thankfully, Joy seems to be doing well also, finally beginning to heal up. "I'm up moving around, and I can walk now. I'm so relieved to be done feeling that [physical] pressure."
Joy hopes her story will inspire other couples struggling with infertility to keep trying for a baby. "Don't give up because it's right there," she told WETM. "It's definitely right there because my kids are total proof of that."