"Oh, are those twins?"
"Yes, those two same-sized babies in my stroller are, in fact, twins. For the thousandth time."
That's what Australian mom Annie Nolan was thinking when she made two signs answering twelve of the most-asked, most "obnoxious" questions she's gotten about her 2-year-old twin girls, Delphia and Cheska.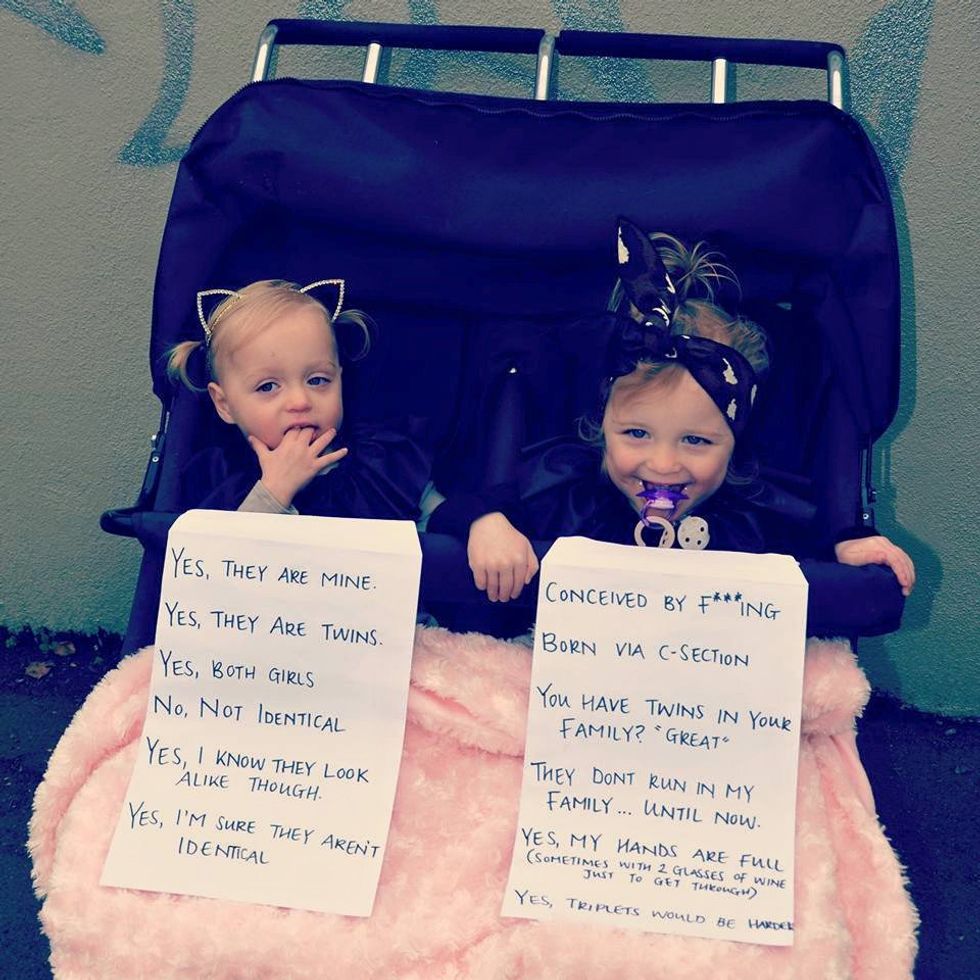 Although she didn't dare keep the signs affixed to her stroller while out and about, she did snap a photo to share on Facebook.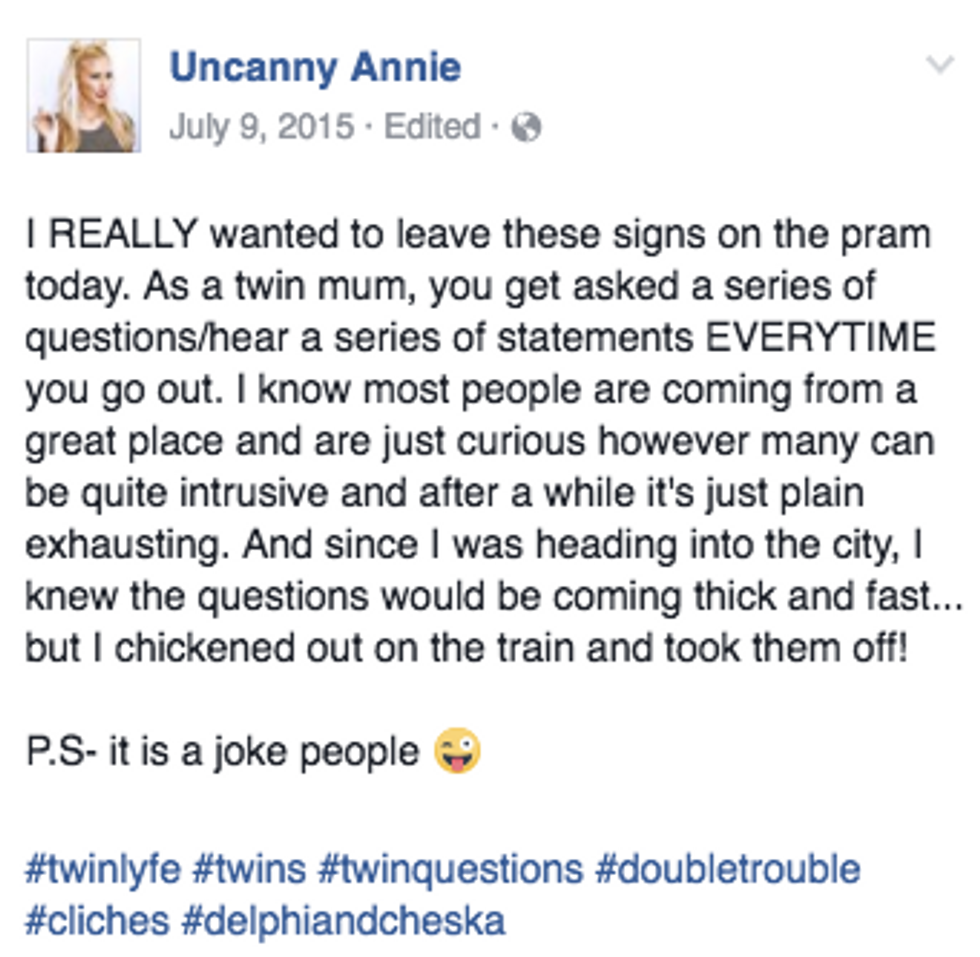 The post garnered more than 6,000 comments, with many of them coming in support from moms who also have twins.


However, some commentors reminded Annie that they were simply expressing natural curiousity, not meaning to be obnoxious.

This  acts as a good reminder that while some people can be a bit nosy and even obnoxious, others are merely trying to make polite conversation.
Still, we think that she should keep saying this the next time someone asks if those babies are actually twins: