When buying clothes online you can never guarantee that the thing that you ordered will look exactly as it was advertised.
There are advantages to shopping online, though. If, like me, you hate battling the crowds, navigating the lines, and avoiding the dead eyes of the retail workers as they ask whether you want an emailed receipt, online shopping is the solution.
And the stress of clothes shopping with a child, I can only imagine, is much worse. Pushing a stroller through the crowds, having to say "no" a million times to all the things that your kid picks up, and the tears... Yikes.
It's no surprise, then, that moms and dads across America are turning to online shopping to buy their little angels the latest fashion items.
However, when mom of one, Kelsey Dawn Williamson, twenty-three, of Benton, Illinois, purchased a cute shirt for her three-year-old daughter from an online retailer, she got quite a surprise.
Kelsey purchased the tee from online retailer, AliExpress.
Kelsey has reportedly bought her daughter, Salem, countless items from the e-commerce retailer.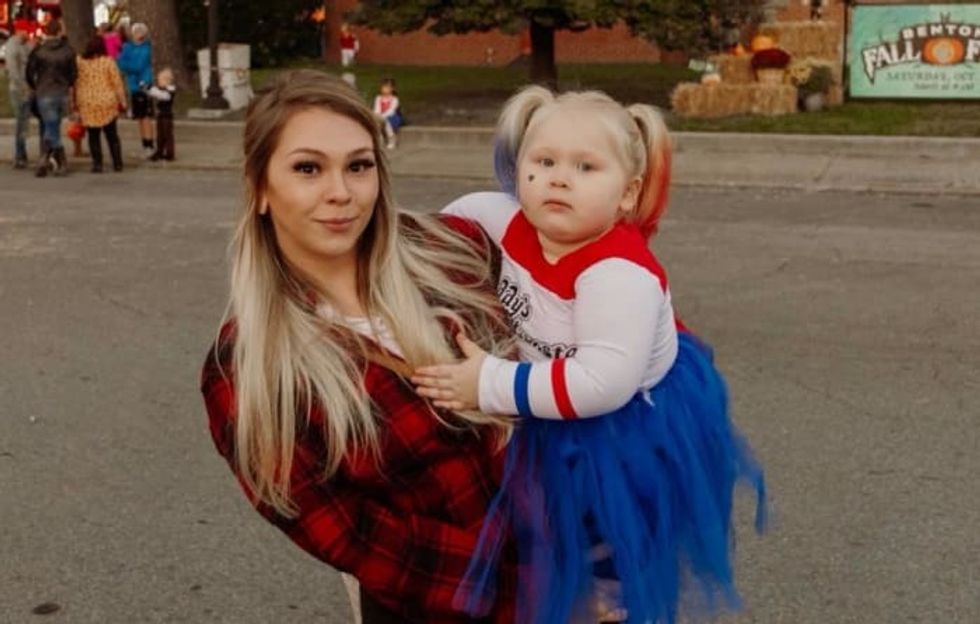 Talking to
Buzzfeed
about the incident, Kelsey said, "Salem probably has 50-plus different little boutique outfits from my favorite store on AliExpress".
What a well-dressed three-year-old!
When I was growing up my closet was hand-me-down central.
Fair play to Kelsey, though, apparently the t-shirt in question only cost five bucks!
It would seem that shopping online has its advantages. Although, given that Kelsey didn't get what she ordered, it's a good job that it was cheap!
Kelsey patiently waited for the cute froggy tee to arrive...
Ordering anything from China can take a long time; patience is a must if you wanna make those big savings!
She believed that she had ordered a perfectly innocent tee.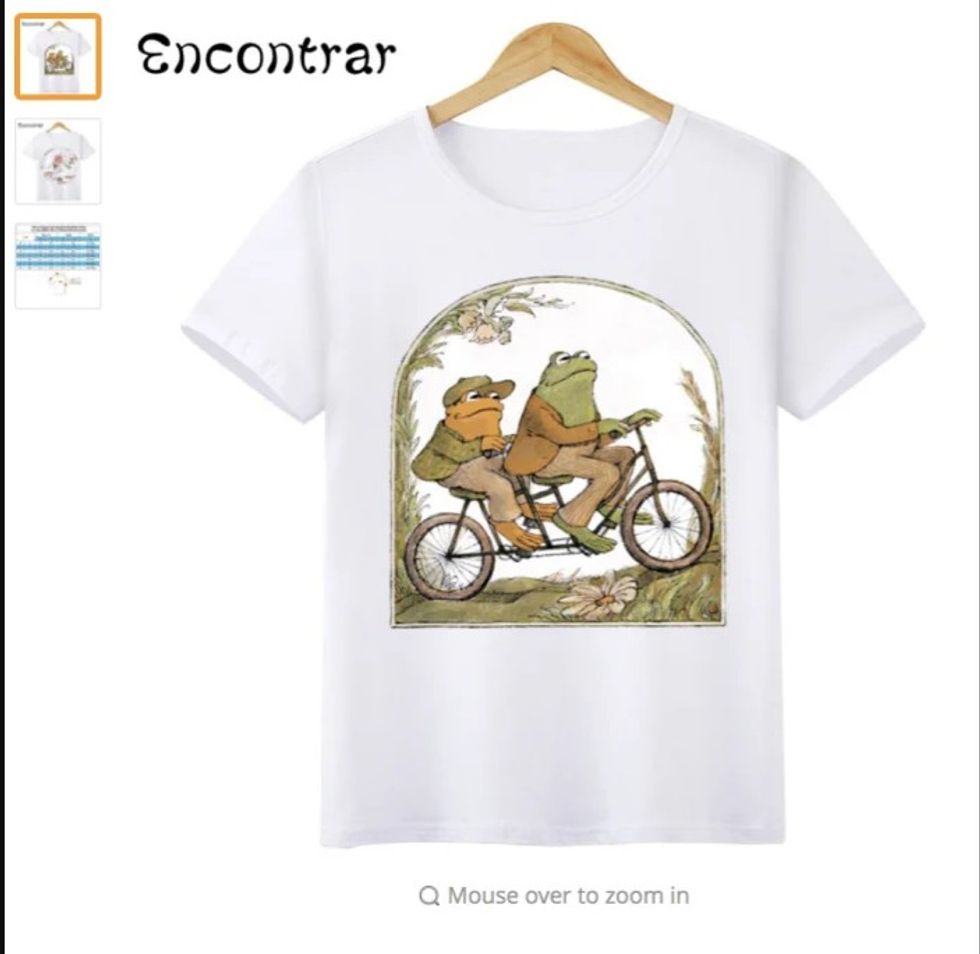 It was described on the website as "Kids Two Frog Riding Design Baby Boys/Girl TShirt Kids Funny Short Sleeve Tops Children Cute T-Shirt."
Bit of a mouthful, right?
The trouble with online shopping nowadays is that you can't just put "white t-shirt," if you want it to pop up on anyone's computer screen; you need to say something more along the lines of "fairtrade cotton, ethical, Jenifer Aniston style, 90s casual, ladies unisex, work man's, homer simpson-esque, small, white tee".
Navigating the jargon of online shopping can confuse anyone.
Saying that, Kelsey was definitely misinformed when purchasing her daughter's shirt...
Look closely at the design that Kelsey thought she was buying...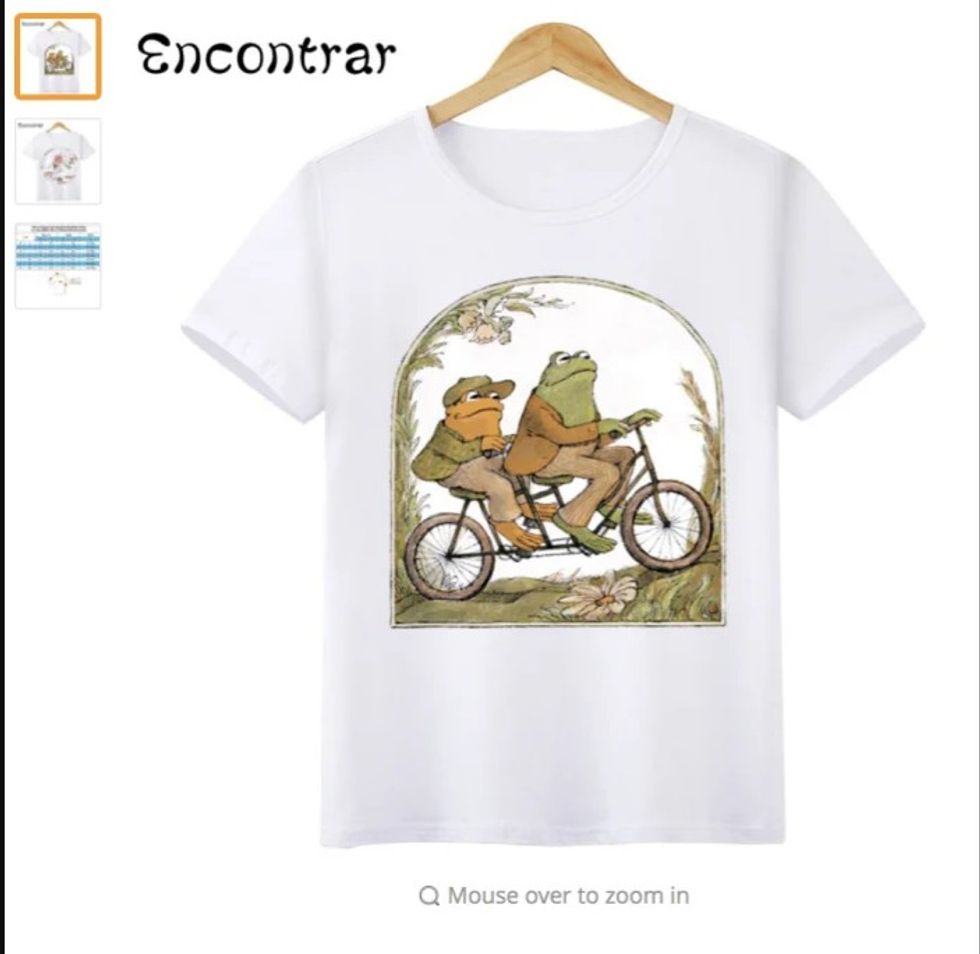 As you can see, the innocent design wouldn't have caused even the
slightest
stir if it had arrived exactly as advertised.
The design of the shirt pays homage to a series of children's books.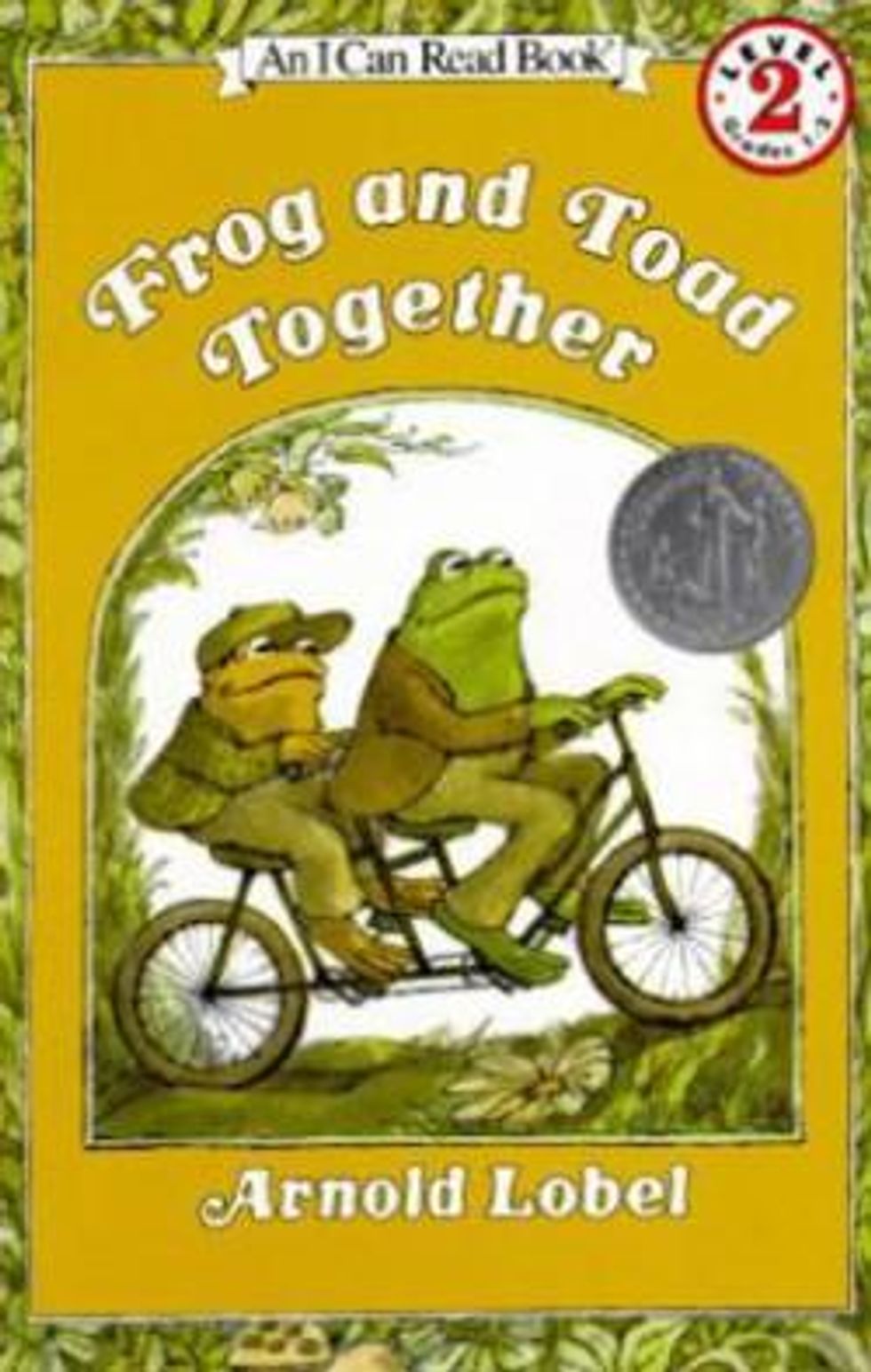 via: knowyourmeme.com
"Frog" and his friend, "Toad," are characters in a series of short stories written by American author, Arnold Lobel.
The first Frog and Toad collection of short stories were published in 1970.
The stories follow the adventures of Frog and his friend, Toad; the books are known for being both humorous and poignant. The characters also had a bit of a television career during the 1980s, with a number of stop-motion shorts that were made using the story arcs originally created by Lobel.
It is not public knowledge whether or not Kelsey and her daughter are familiar with the books. They may well have just thought that the design was cute.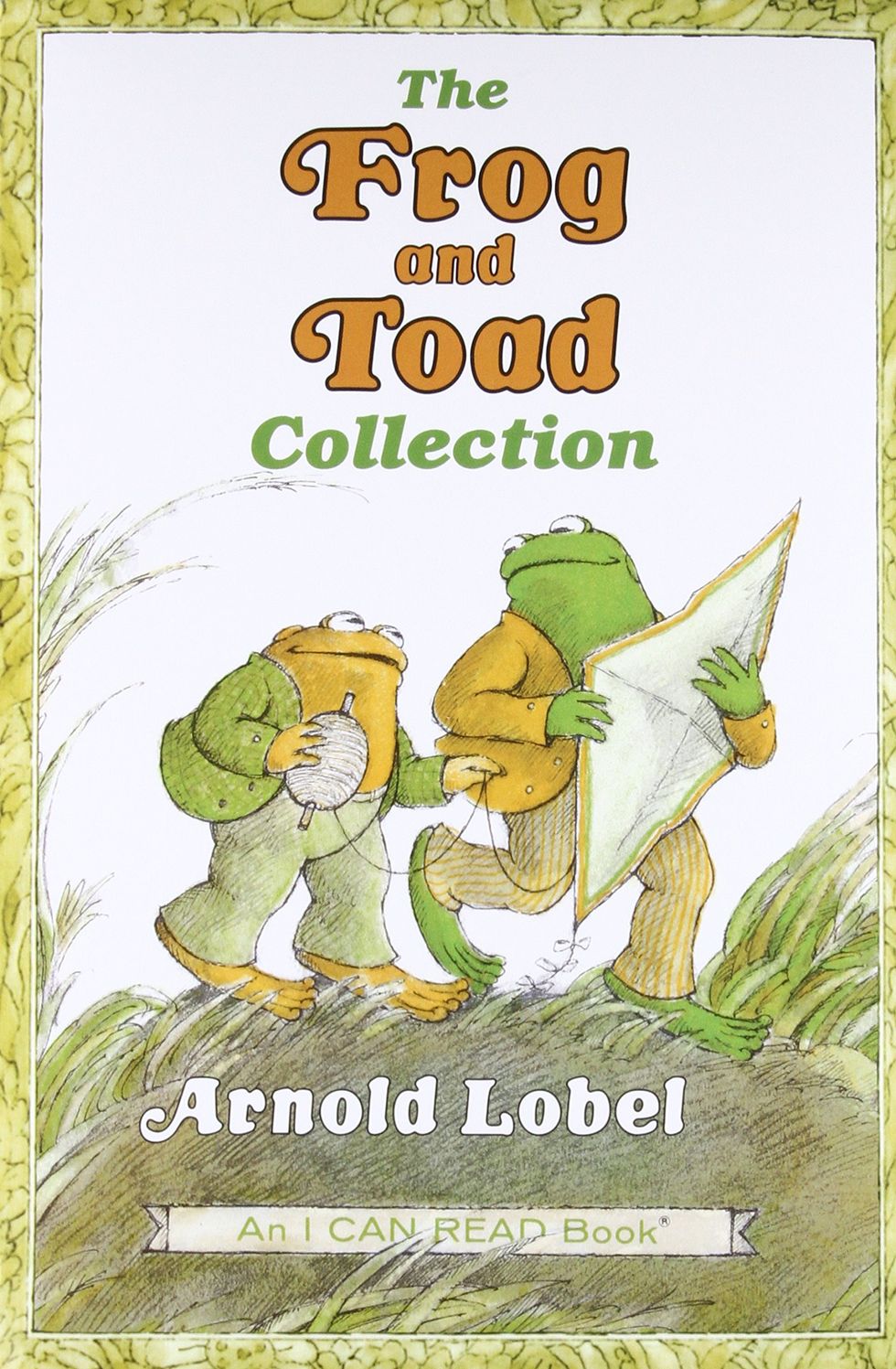 The trouble with the t-shirt that Kelsey ended up receiving was that it was
far
from a sweet innocent design.
It's lucky that none of Kelsey's family works in the police force!
Not only did the t-shirt that showed up at Kelsey's door feature inappropriate language, it also boasted an anti-police agenda.
Kelsey had no idea why a children's t-shirt would include such a slogan.
Talking to Buzzfeeed, Kelsey said, "Of all the things they could have added, why that? On a children's-size shirt?"
The thing is, if Kelsey had been a little more clued up on meme culture, it wouldn't have come as such a shock...
Unknown to Kelsey and three-year-old Salem, the Frog and Toad graphic image in question has become a very popular meme.
What had started in a Reddit thread in 2010 has gone on to become one of the most recognizable memes in the world.
On September 10th 2010, one Reddit-user made a meme that amalgamated the illustration of the frog and toad made famous by Arnold Lodel and a slogan that gyrates the police force. The meme took off and here we are almost a decade later, with the Reddit post still bringing amusement to people all over the world.
Fortunately, Kelsey and her husband saw the funny side of the situation.
On opening the package and seeing the tee, Kelsey quickly FaceTimed her husband. "We both just lost it, dying of laughter. All he could say was 'Oh sh*t.'"
And Salem likes the T-shirt too!
According to her mom, Salem has no idea what the graphics on the t-shirt mean and loves wearing it.
I don't know whether she'll be able to wear it to Sunday mass, though!
After posting about the tee on Facebook, the incident went viral. Kelsey almost removed the post, though, after online trolls made nasty comments about her daughter's weight.
Don't listen to the haters!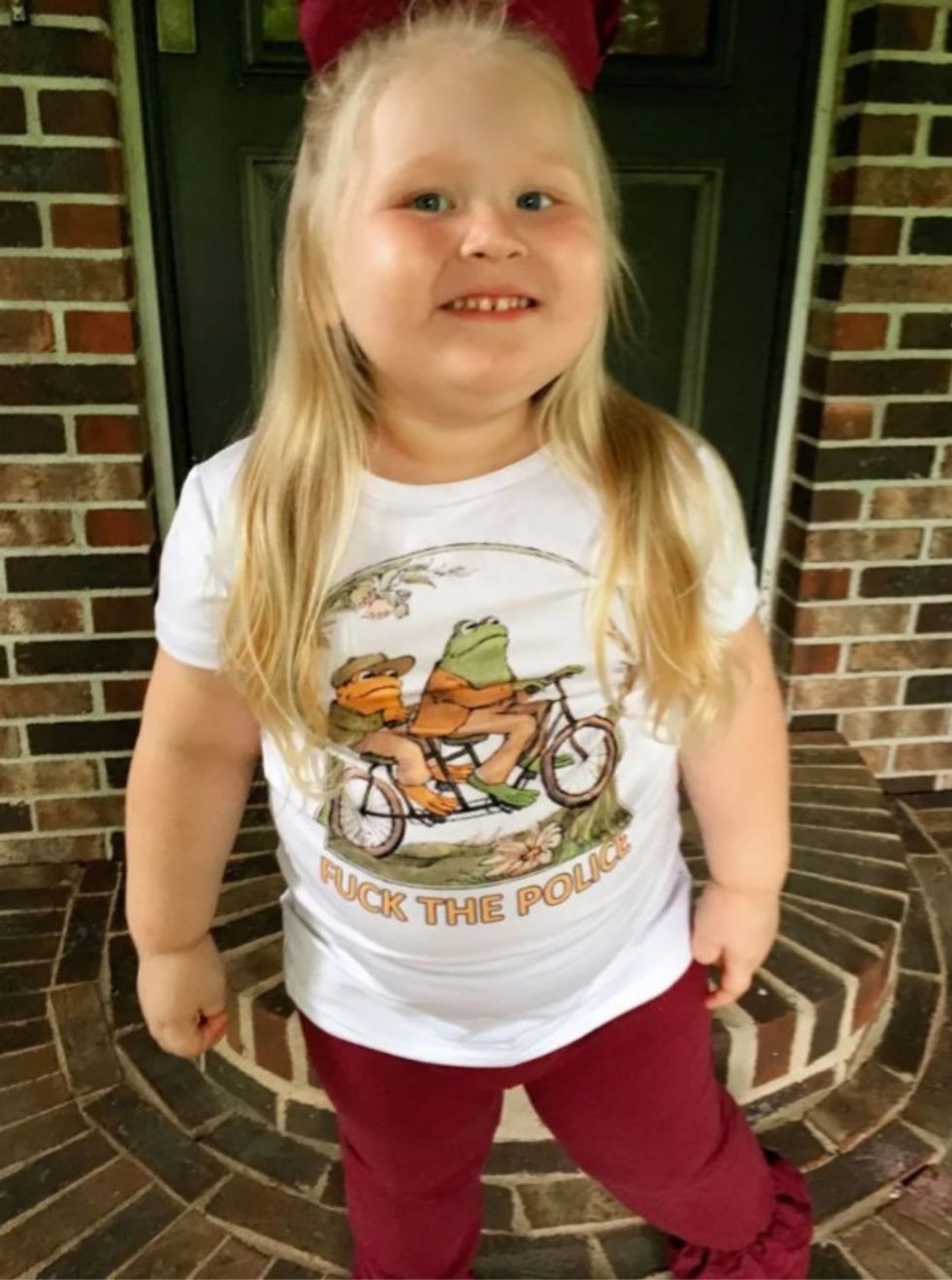 Fortunately, Kelsey has dismissed the haters and is enjoying her and Salem's moment in the spotlight. As for the meme, I wonder if it will pop up in any other unexpected places! Speaking of cops and t-shirts, did you hear about the mother-daughter duo whose shirts caused someone to call the police on the pair? Keep reading to hear more about that story; it's a real doozy!