There have been mixed responses after one mom claimed that her son looked exactly like Kevin McCallister from Home Alone…
We all know that Home Alone is one of the best festive movies out there.
Fronted by Macauley Culkin, the movies propelled the child star to Hollywood fame (and ultimately set up his demise too).

The first Home Alone movie was released back in 1990…
And of course, it instantly became a firm fan-favorite – ultimately spawning so many memorable lines and characters.

And, though it seems awfully sad that the little boy was forgotten amongst the chaos of packing and trying to make the flight on time, his hilarious antics when taking on the 2 dim-witted robbers – Harry and Marv – totally makes up for it.

If you don't have a Christmas sweater donning the famous line, what are you doing?

But remember, don't try any of this at home, kids!

And of course, it was inevitable that more movies would follow.

Set just a year after Kevin was left home alone and had to keep the pesky Harry and Marv at bay, Home Alone 2: Lost In New York was released.

The sequel saw the original cast reprise their much-loved roles and, despite not receiving as many positive ratings as the original, there was no doubt fans still appreciated the movie.

It's been almost 2 decades since the final installment of Home Alone hit our screens…
But it's still as popular as ever.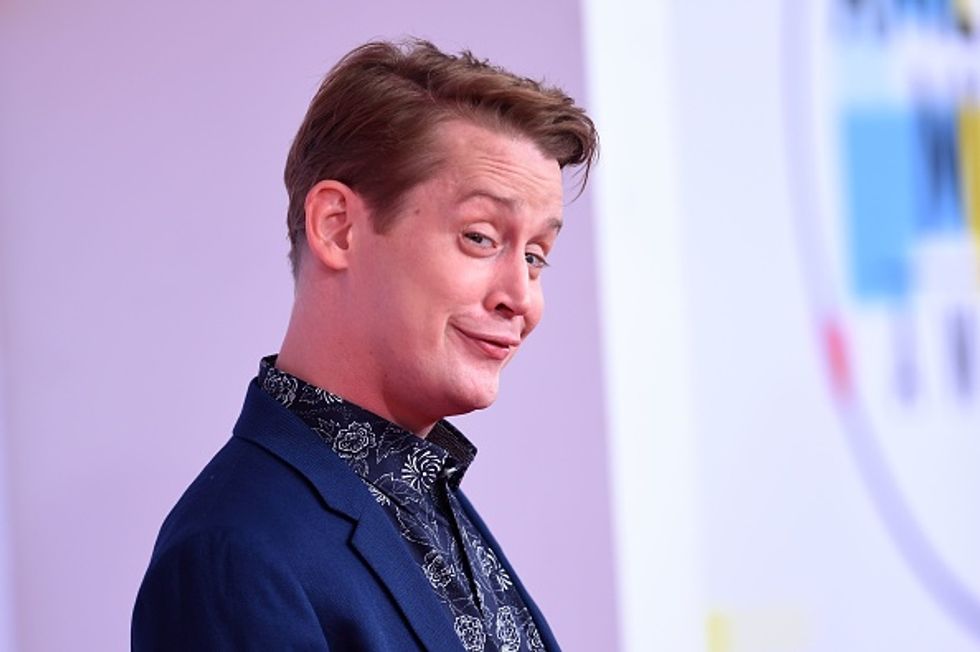 Everyone can't help but love Culkin's portrayal of Kevin. It's the facial expressions for me.

Leanne Fitzgibbon considers her son a bit of a celebrity in the area he's from. Apparently, he gets stopped on the street because of his "uncanny" resemblance to Kevin McCallister.

She told the Mirror this: "We get a lot of comments, especially this time of year, like 'Charlie is on the TV again'. Complete strangers say it on the street."

"He has got the sticky-out ears and blondish hair so he does look just like Kevin."

"He loves it. We love the film. It is one of his favorites actually. We often watch it this time of year."

"I feel happy because I like Home Alone a lot. I've watched it so many times."

I must admit, it is a bit of a reach… Keep scrolling to see some photographs of Charlie.











He seems like a nice boy, but I don't know why anyone would say such a thing. I just don't see it. Anyway, if you're still in the festive spirit after that, then keep scrolling for a list of Hallmark's new Christmas films…