Nowadays, parenting isn't a reason to just "stay at home."
With that in mind, many parents are looking for solutions for the easiest and most convenient way to keep their kid in tow as they travel around.
So we've got car seats.
We've also got strollers that are getting better and better.
Finally, the newest innovation (at least to catch on in the States), is the baby carrier.
Molly Landis is a young mother going viral with a powerful post warning other moms that they might be putting their babies at risk without even realizing it — just like she did.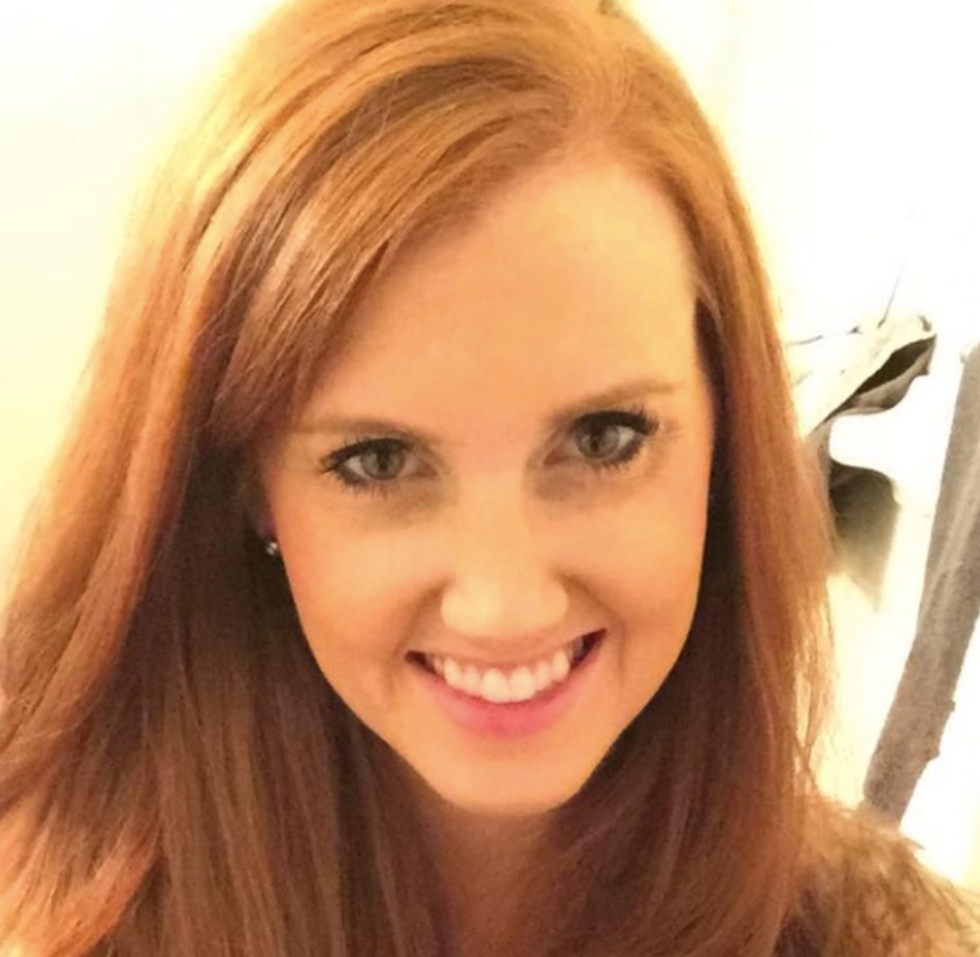 via: Facebook
Landis often wears her four-week old daughter in a baby carrier on her chest, but as luck would have it one night last week, she fell asleep in her swing.
As the next pic reveals, the danger wasn't to the child, as one might assume, but rather to the mom wearing the carrier.
This meant she was out of harm's way when a kitchen explosion caused massive burns to Landis' neck and face — the exact spot where her daughter's head would have been had she been in her wrap.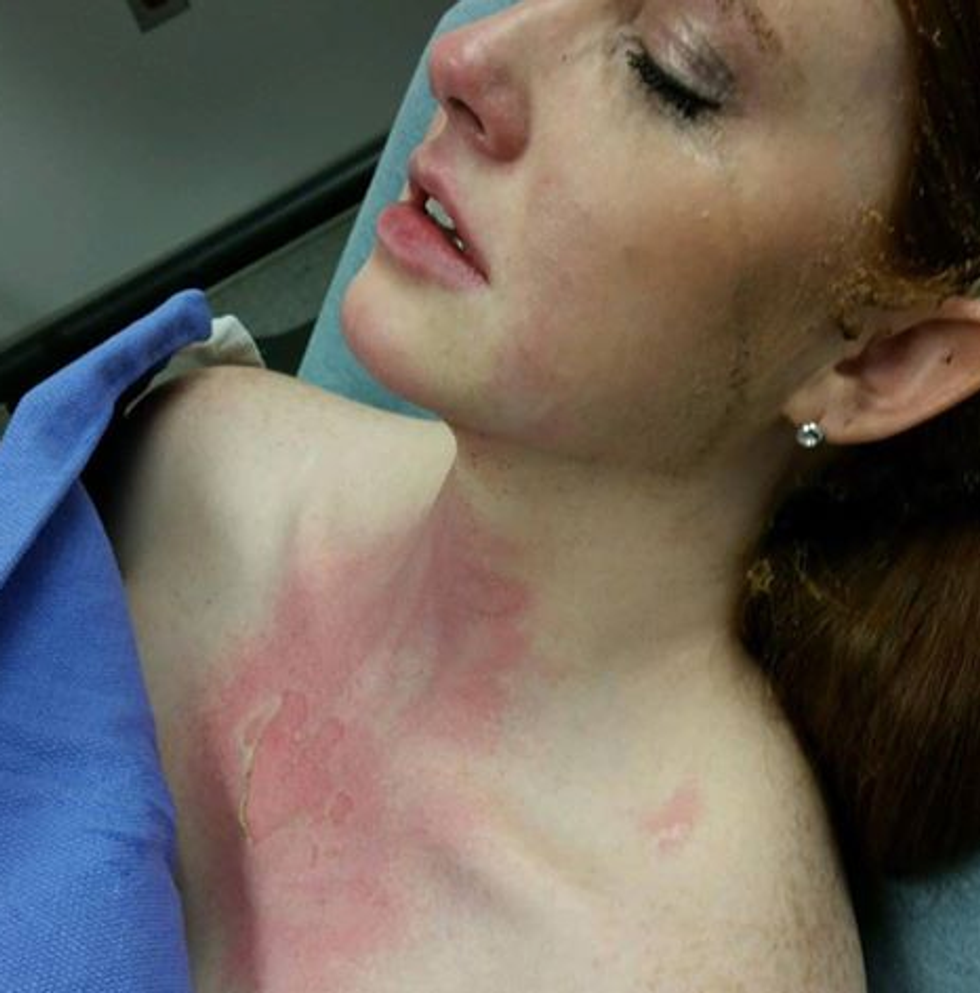 via: Facebook
A normally private person, Landis felt compelled to share her story, along with a disturbing image, on Facebook as a warning to other parents who, like her, use a baby carrier while they get things done in the kitchen.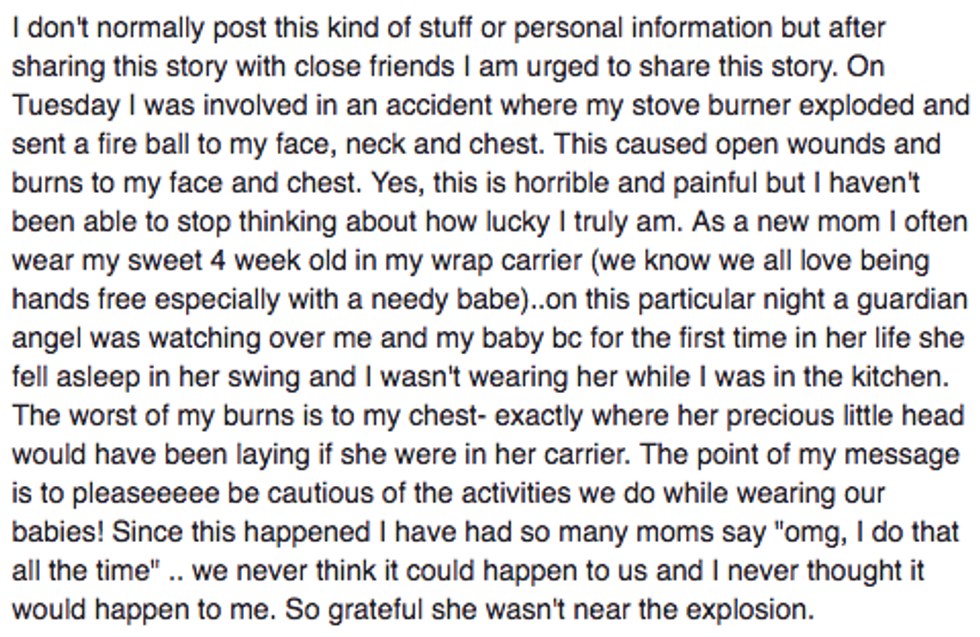 Her post has been shared almost 21,000 times with more than 3,000 comments, some of them judging her for wearing her child in the kitchen in the first place.

Yup. People were really angry about THAT.
But before you get TOO mad, know that most feedback was constructive.
But most were supportive and grateful for a reminder about something that most people probably don't think about.
But let's not stray TOO far from the point here, ok?
At the very least, you can't be the best type of parent without all your faculties.