Every kid deserves to have a present to open on Christmas morning, but what about if each of your kids had 96 of them to open?
Yeah, that happened, but first let's take a trip back with the ghosts of Christmas past.
Meet Emma Tapping, a mom in the U.K., who made headlines last year for giving each of her kids 87 gifts each for Christmas.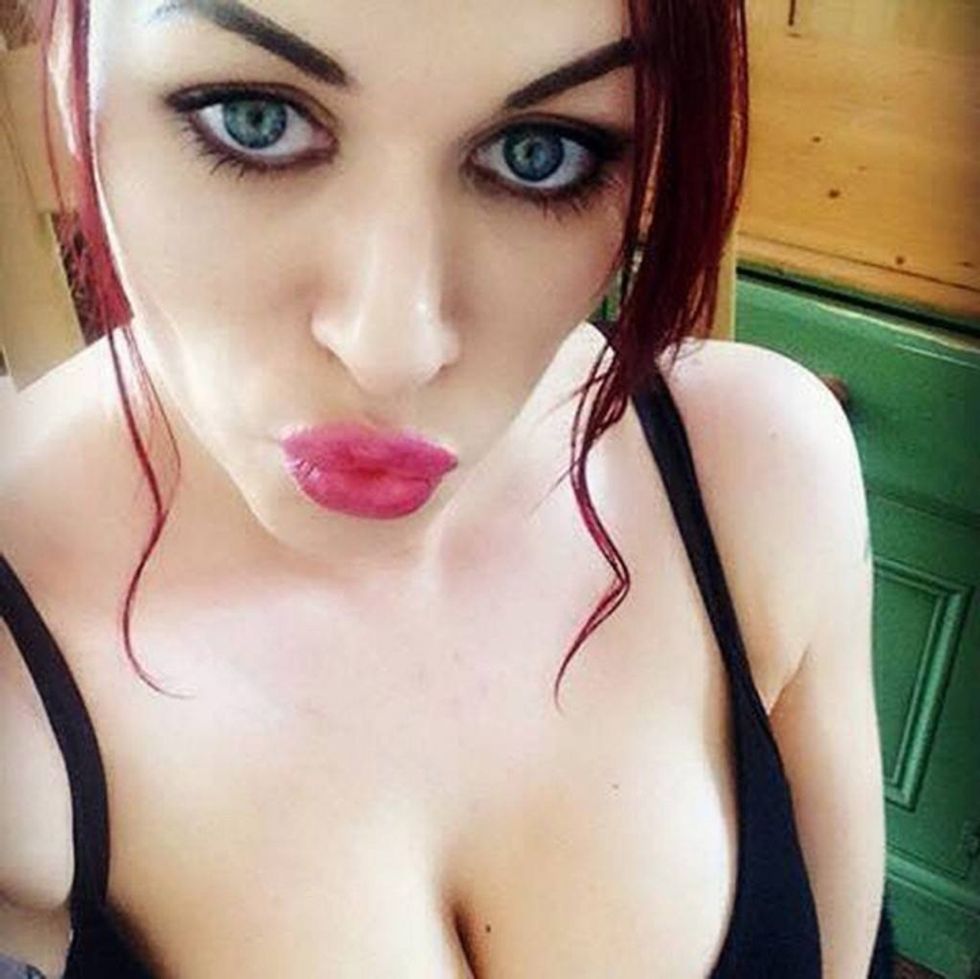 via: Facebook
She spent nearly $2,000 in gifts alone for her three children, and shared a photo of her tree from last year that went insanely viral.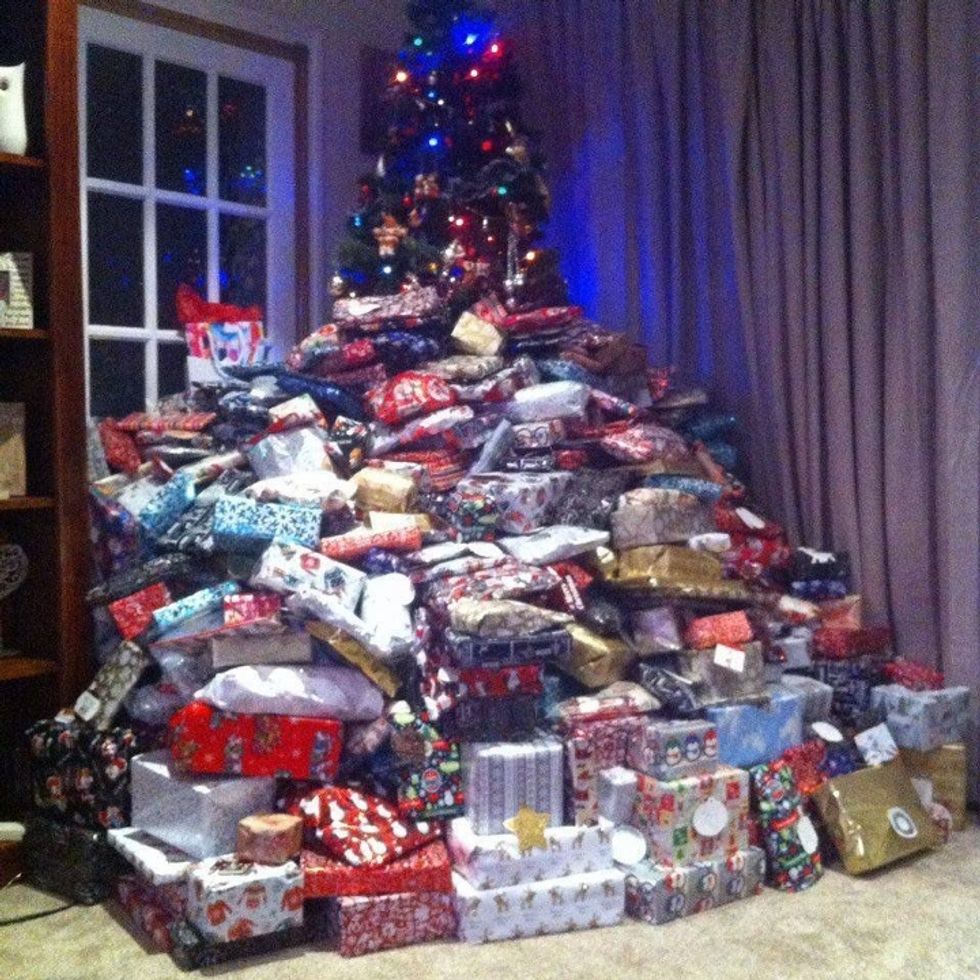 via: Facebook
She said she is "not rich at all'"and manages to accumulate her festive haul by bargain hunting and shopping throughout the year. "I start shopping in January and use every bargain, every sale I can," she
said
. "That's how I do it, I shop all year round to make the pile as big as it is."
It wasn't long before news sites picked up the story and she started getting slammed in the comments by people saying she was greedy, spoiling her kids, and that it even bordered on "abusive" because they are being paid for their love in gifts and presents.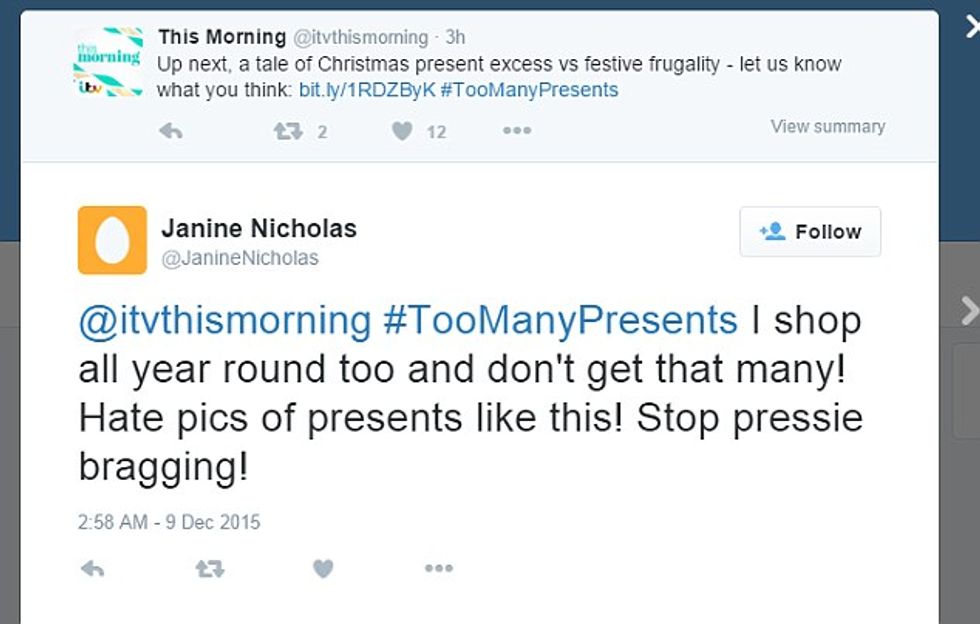 But there were also those that figured it was none of their business what someone else did for their kids.



"When it first happened I felt like I had to stick up for the kids and say they are not spoilt," Tapping said. "I felt I had to justify what I was doing, but now I couldn't give a toss what anyone thinks."
In fact, this year she even topped herself, buying 96 gifts for each of the kids and sharing the picture on Facebook again.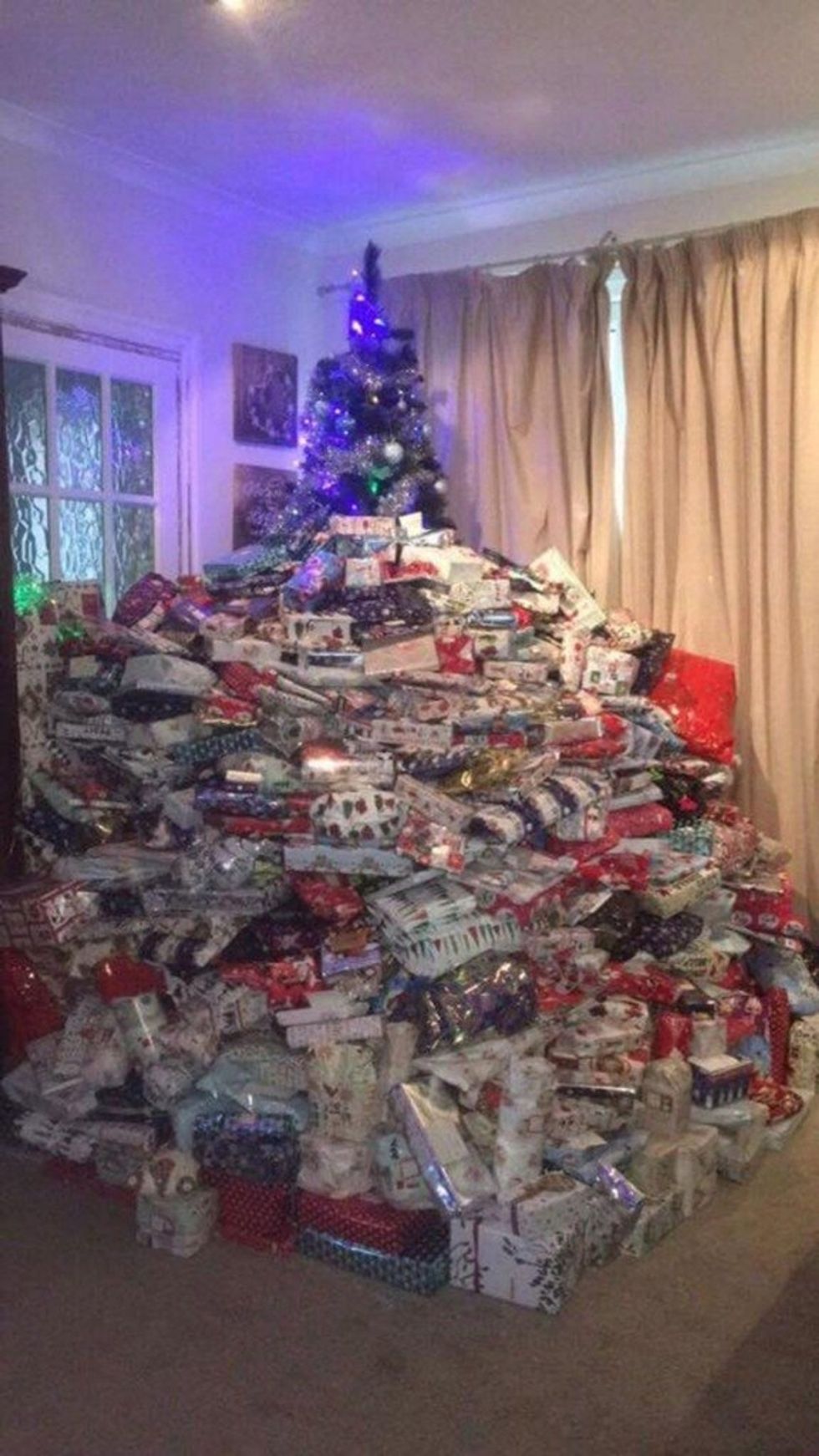 via: Facebook
"Another year of hard graft, saving and planning," she wrote. "Another year of my family making me proud everyday. They deserve a great Christmas. The haters will hate but nothing and no one will change how I do Christmas."
And in fact, she has no time for anyone that wants to make her feel guilty once again.
So what do you think? Do the haters have a case or should they just mind their own business and dash through the snow to their own trees?