The internet is home to some pretty impressive, but it is also home to some of the most bizarre content a person could ever see.
Thanks to smartphones, many weird going-ons tend to get captured and uploaded online, causing them to go viral worldwide.
Today's viral video is of a woman at the EDM Dirtybird Campout Festival in Southern California who starts spraying her very own breast milk into the crowd of ravers... along with a sultry little dance.
Keep scrolling to learn more of this mind-boggling story...
Festivals are not only home to amazing live music...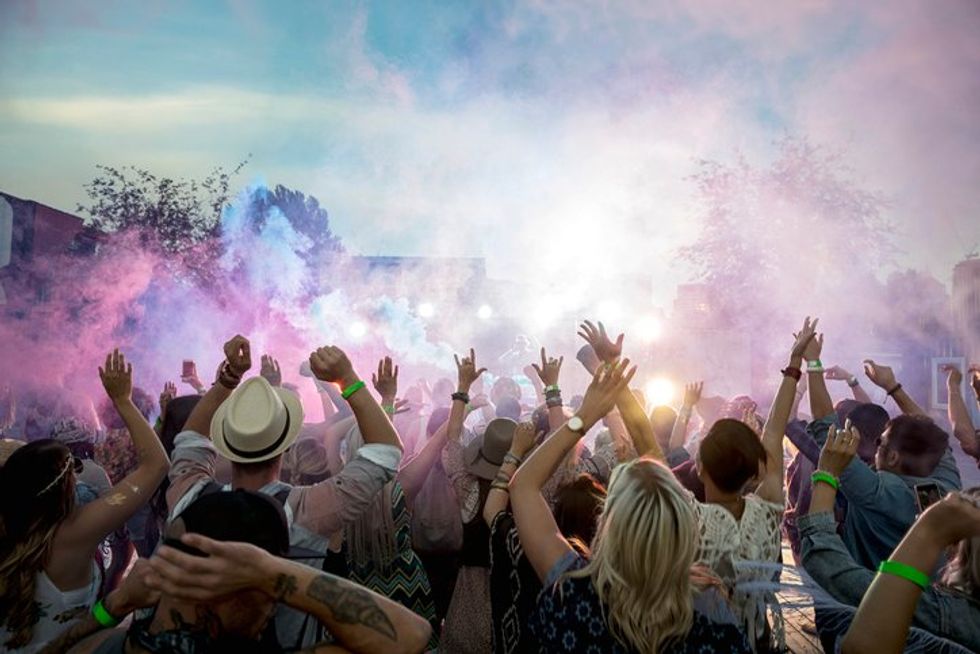 They are also home to some
pretty weird
things.
It's no secret that a lot of festival-goers enjoy partying hard.
The majority of music festivals consist of their guests drinking an awful lot of alcohol - with many even dabbling in the use of drugs.
A lot of festival-goers rely on alcohol and drugs for a good time...
Statistics
found that eighty-one percent of them use drugs and/or alcohol. Of these, seventy-one percent drink some amount of alcohol, twenty-two percent drink to the point of being drunk, and forty-three percent use drugs.
So yeah, alcohol and drugs are pretty popular at festivals...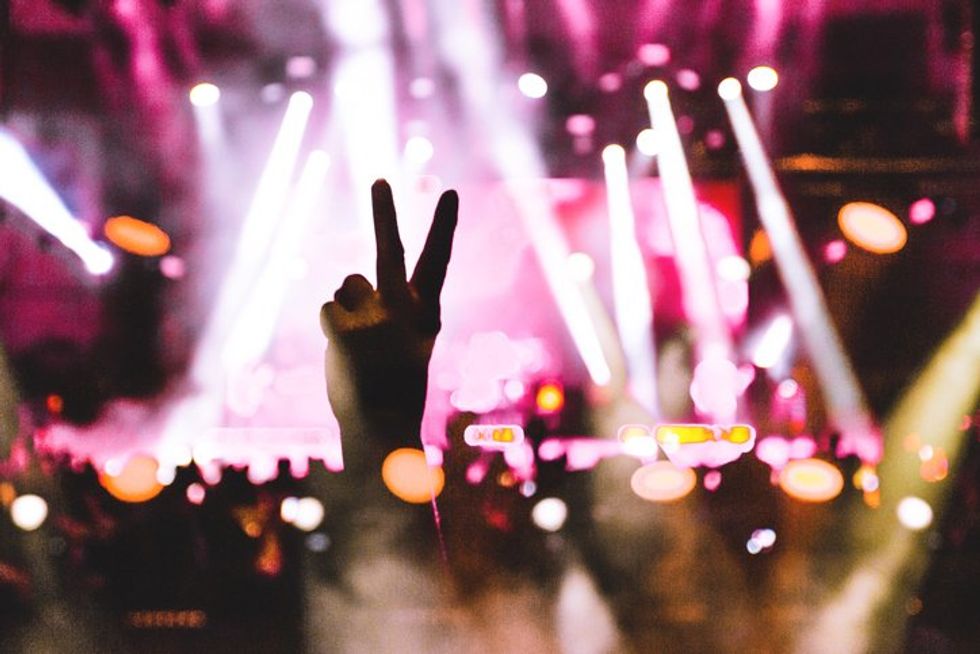 Which means festival-goers are usually witnesses to some rather
strange
behavior.
The weirdest thing was captured on camera recently...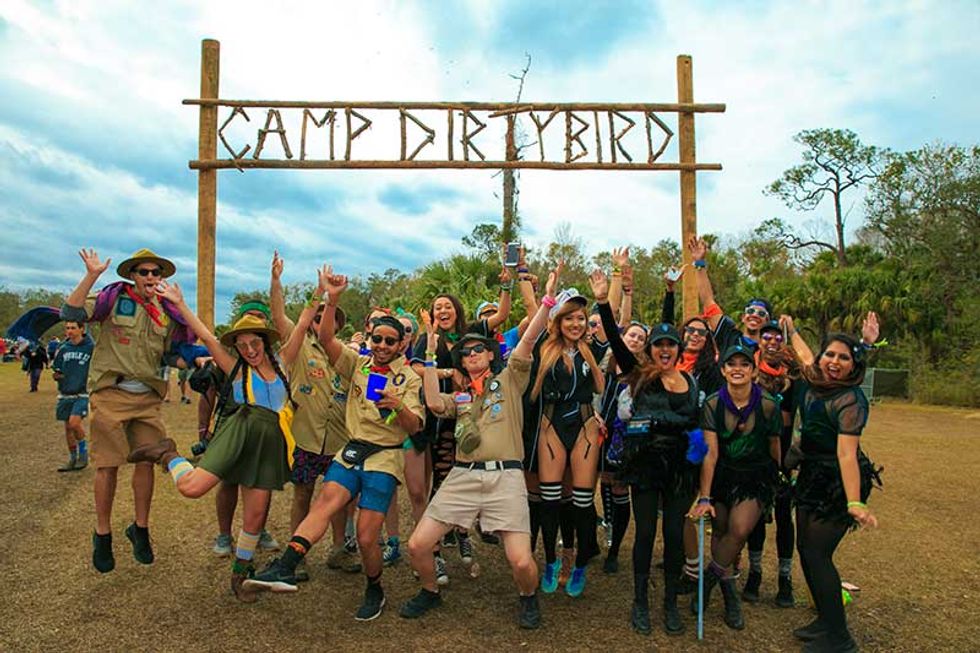 And it took place at the EDM Dirtybird Campout festival in Southern California.
Imagine a summer camp, but for adults...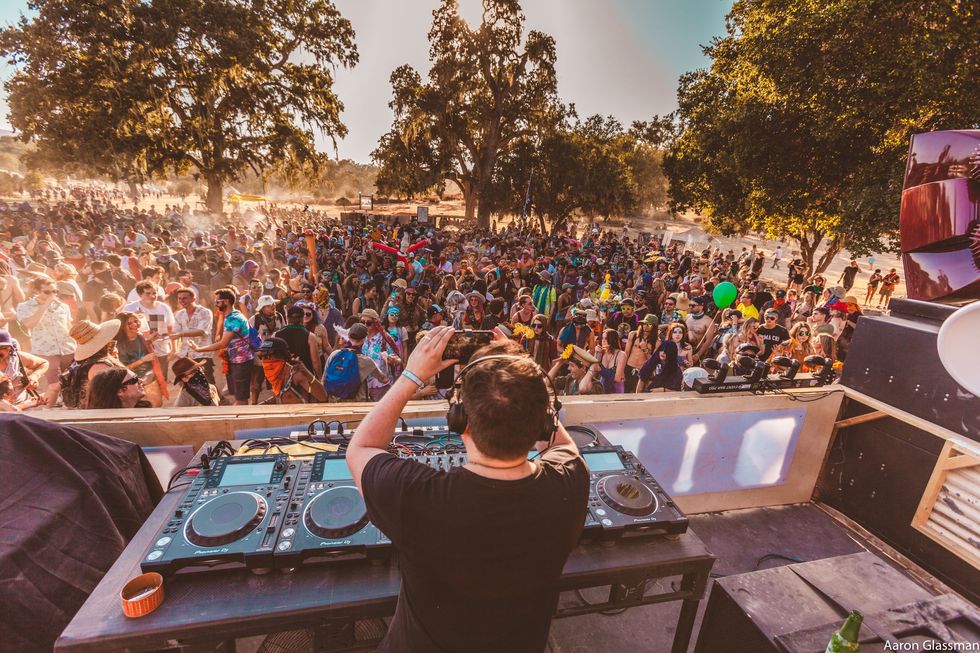 Dirtybird Campout has been going since 2003 and every year it features a line up of famous house and techno DJs, including hundreds of activities such as comedy shows, talent shows, dancing, swimming, and even speed dating!
As at any festival...
Things always get a little bit heated there...
A bizarre video has surfaced online from this year's Dirtybird Campout...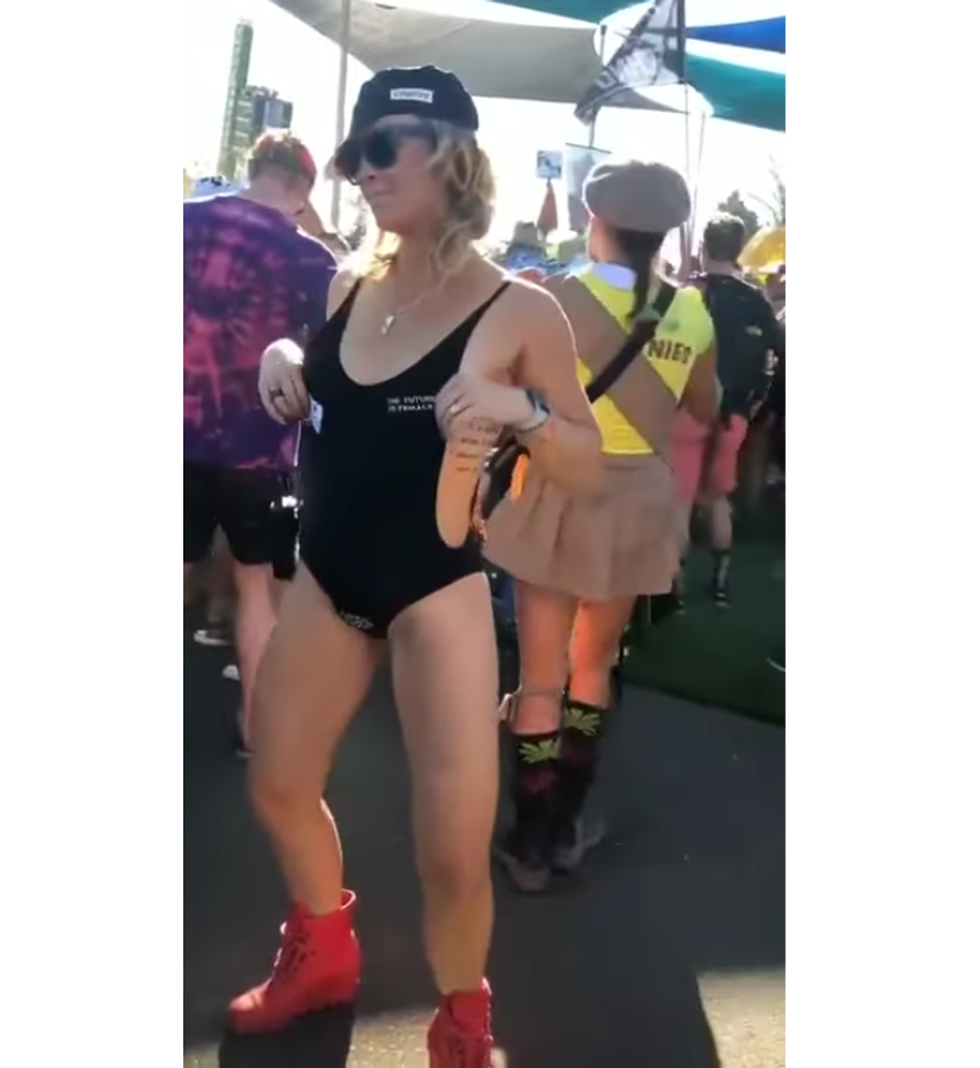 The clip was uploaded by a man called Eric Falconi, and it shows a woman dancing in the crowd wearing nothing but a black leotard, a cap, sunglasses, and red boots.
The unnamed woman is dancing provocatively...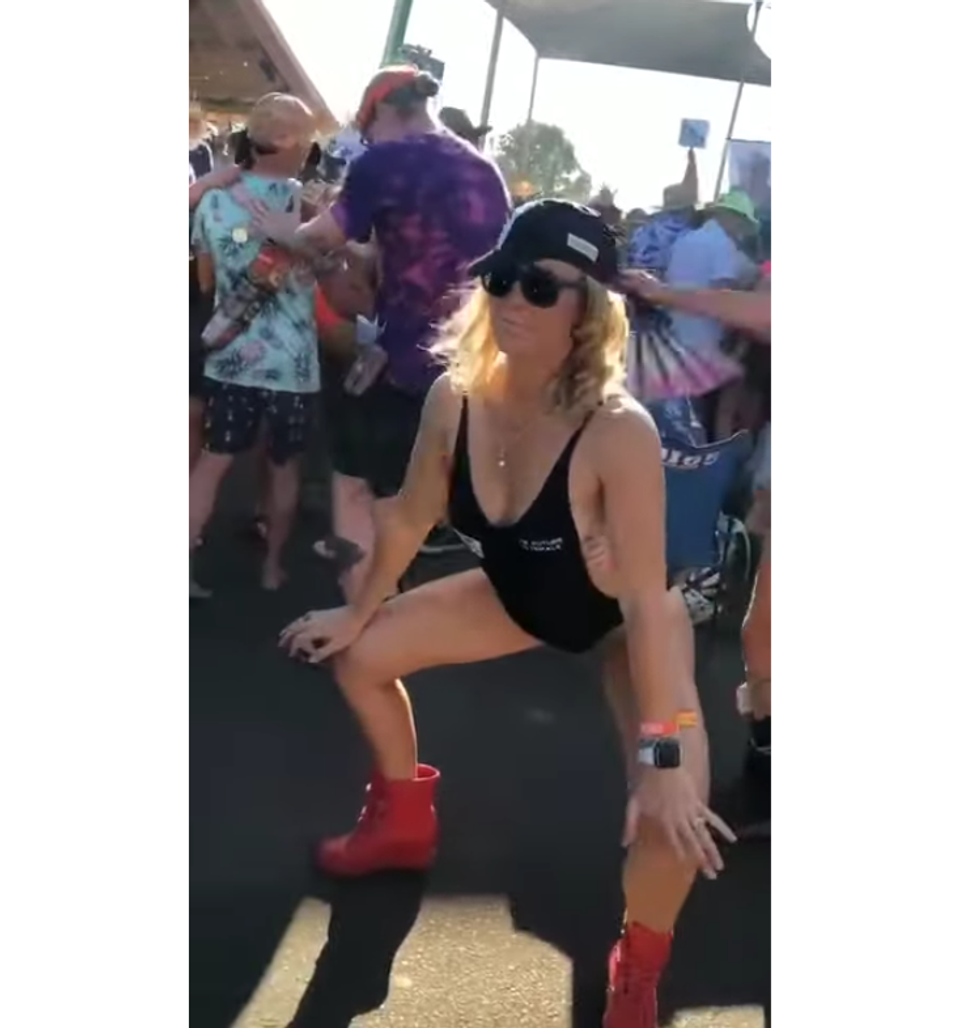 She is grinding her hips and tugging at the top of her already revealing leotard.
She begins to flash the crowd around her...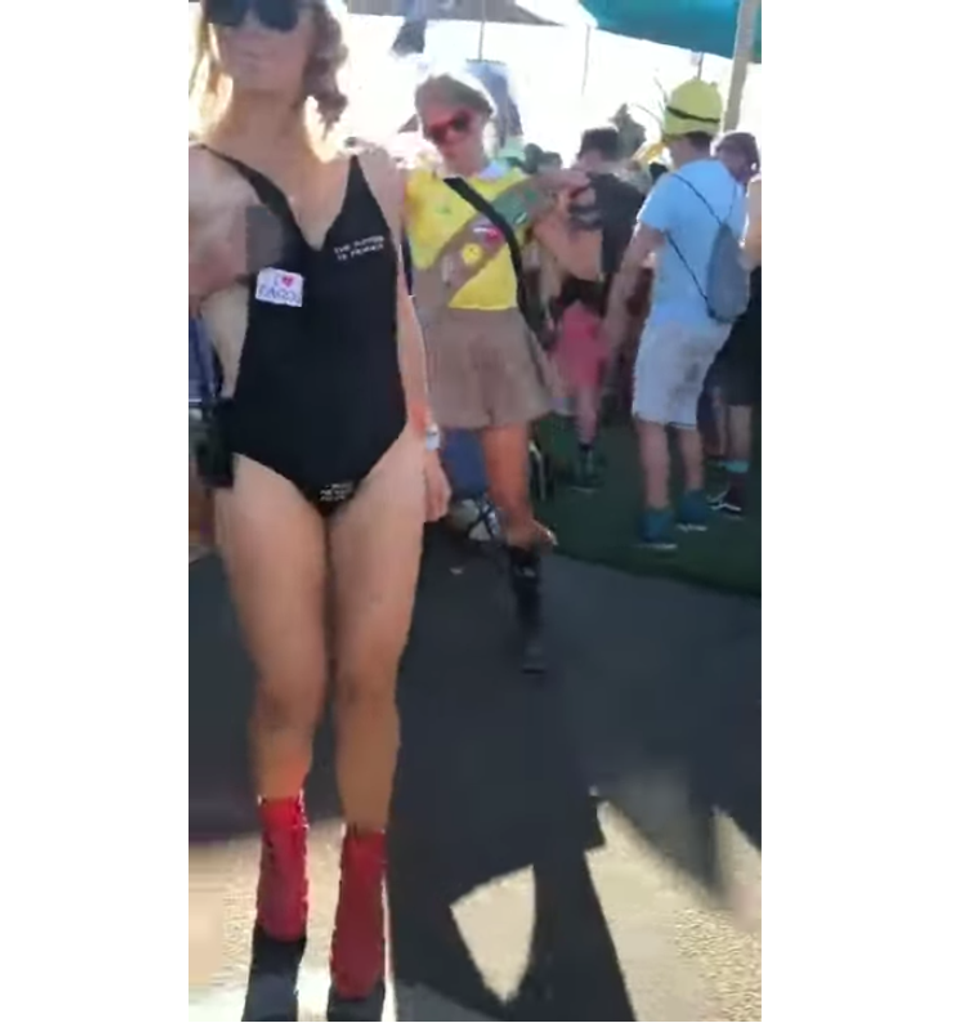 The video blurred out her breasts, but she is visibly seen exposing herself whilst twerking and dancing in a seductive manner.
This is when things get really weird...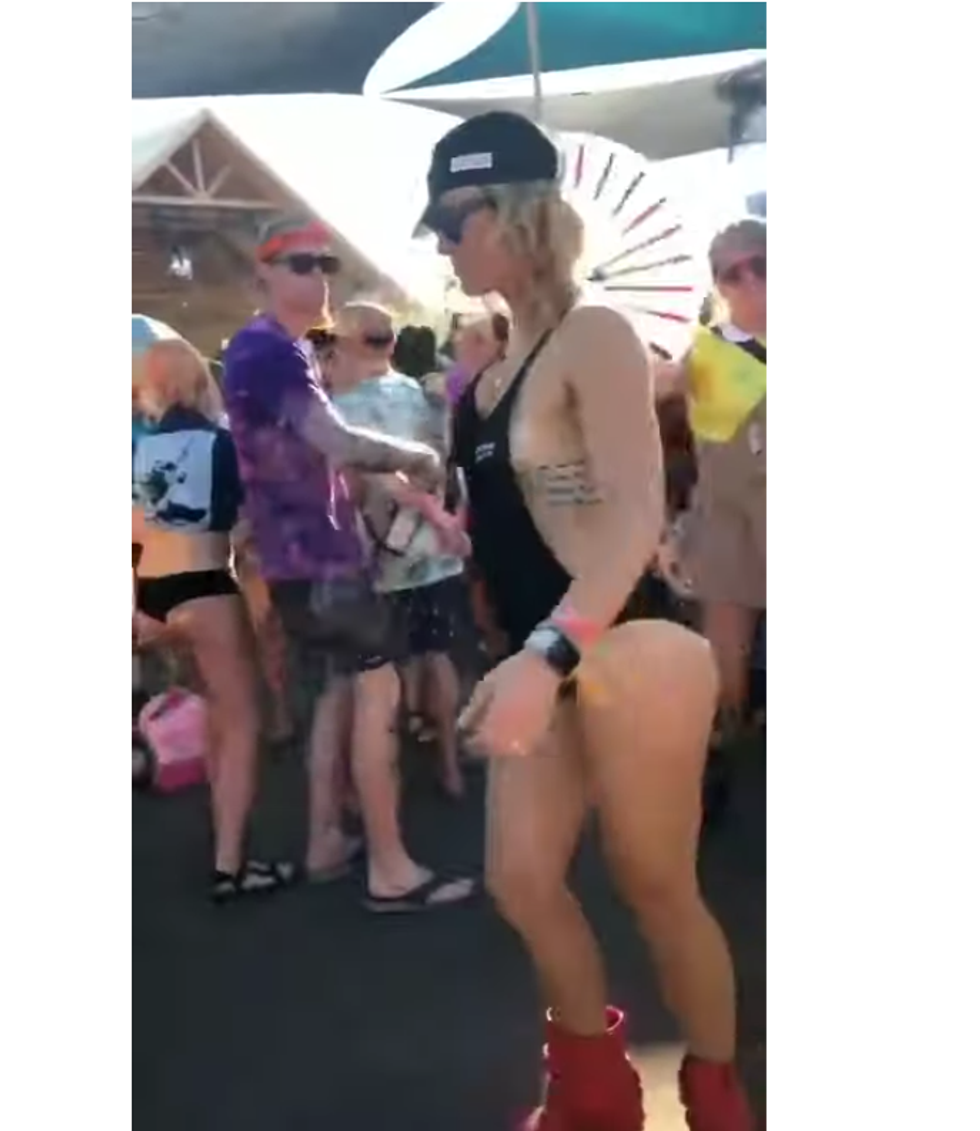 To the shock (and amusement) of the crowd around her, she quickly sprays out her
very own breast milk
whilst confidently strutting around the gap in the crowd.
Yikes.
I mean, I've seen some pretty odd things at festivals but this?
It gets worse...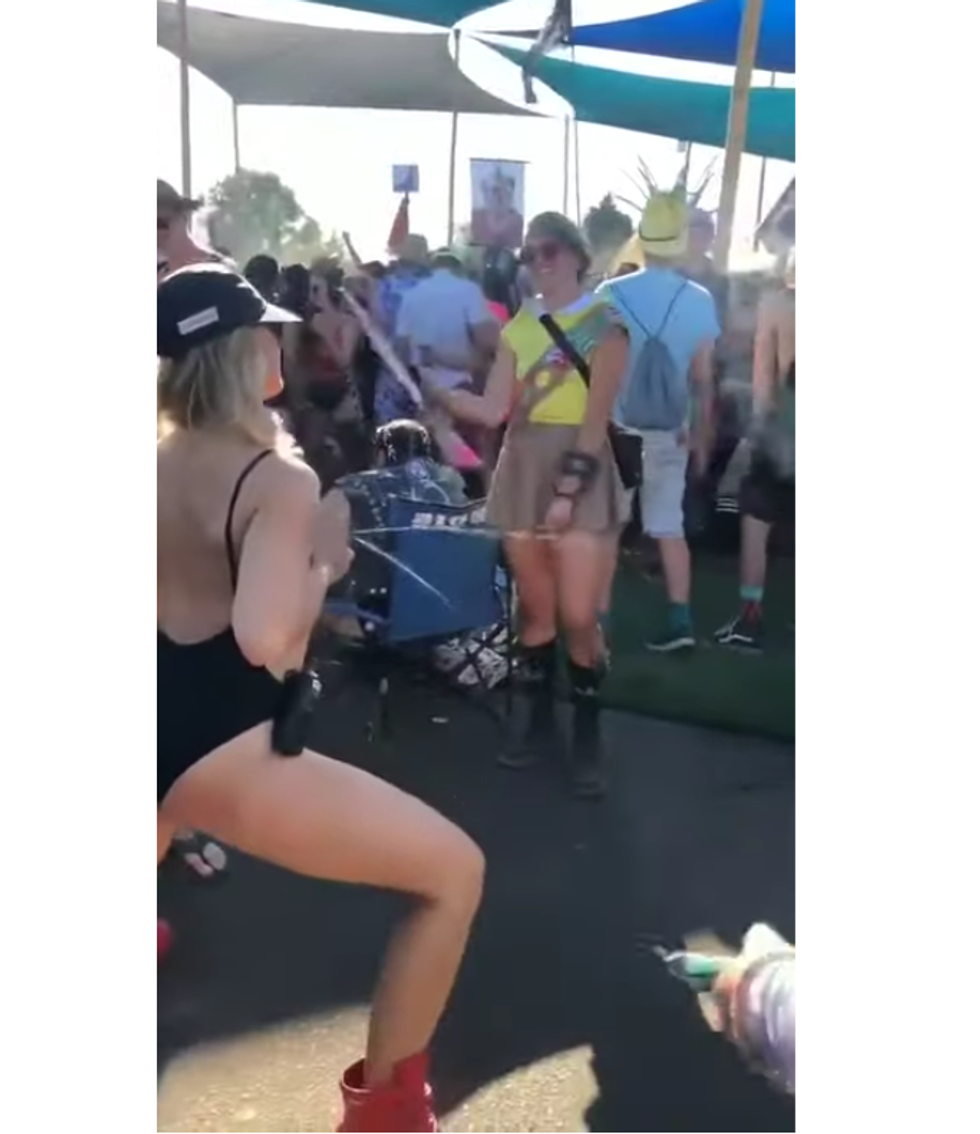 The woman then squats down and twerks... as she continues to spray out
even more breast milk.
The crowd seems pretty impressed though!
The amusement of the crowd and the people cheering her on around her only seem to encourage the woman more!
Just when we thought we'd seen it all...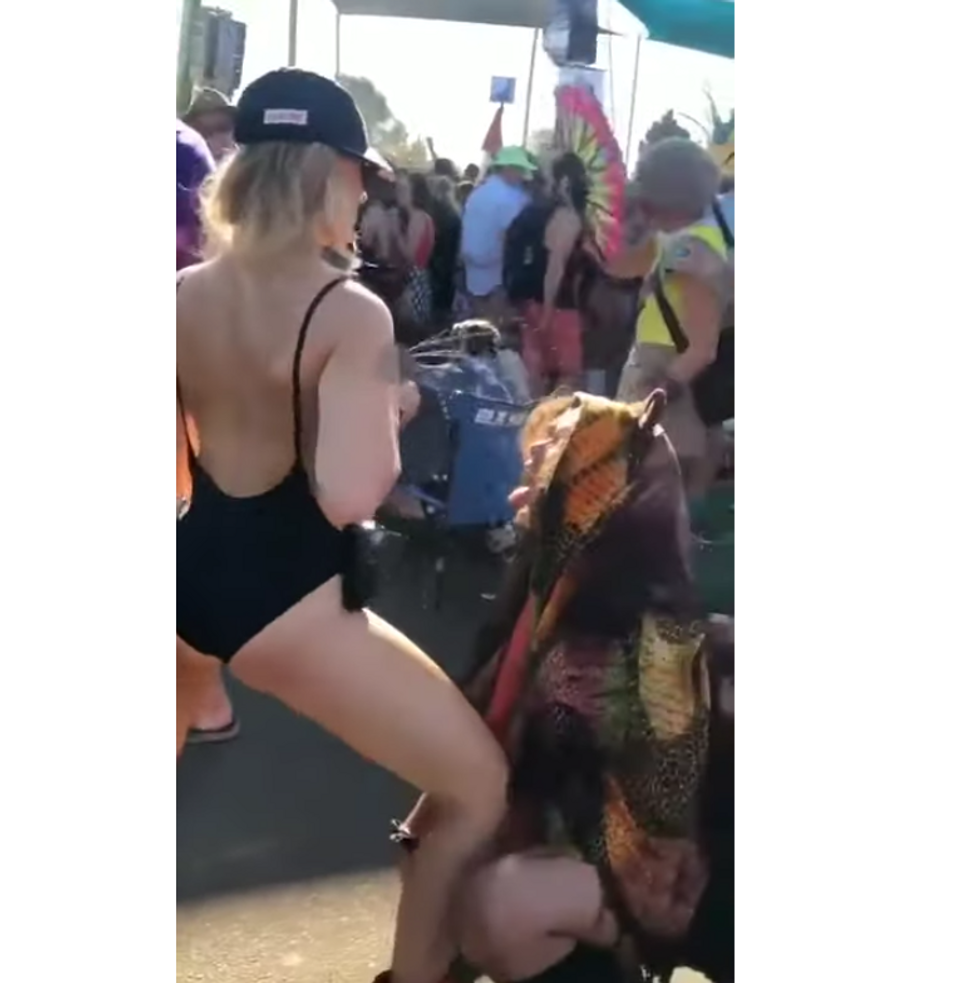 A fellow festival-goer then crouches down and attempts to catch the spraying milk
in their mouth
.
The internet has gone crazy over the wild video.
Most people couldn't seem to quite believe what they were seeing, with one person saying: 
"Okay but how does she produce so much milk?"
Many made comments in regards to the woman being a new-mom...
"I assume she just had a baby and that milk is being dispensed to the public instead of her child," another user wrote.
Some people have been parent-shaming.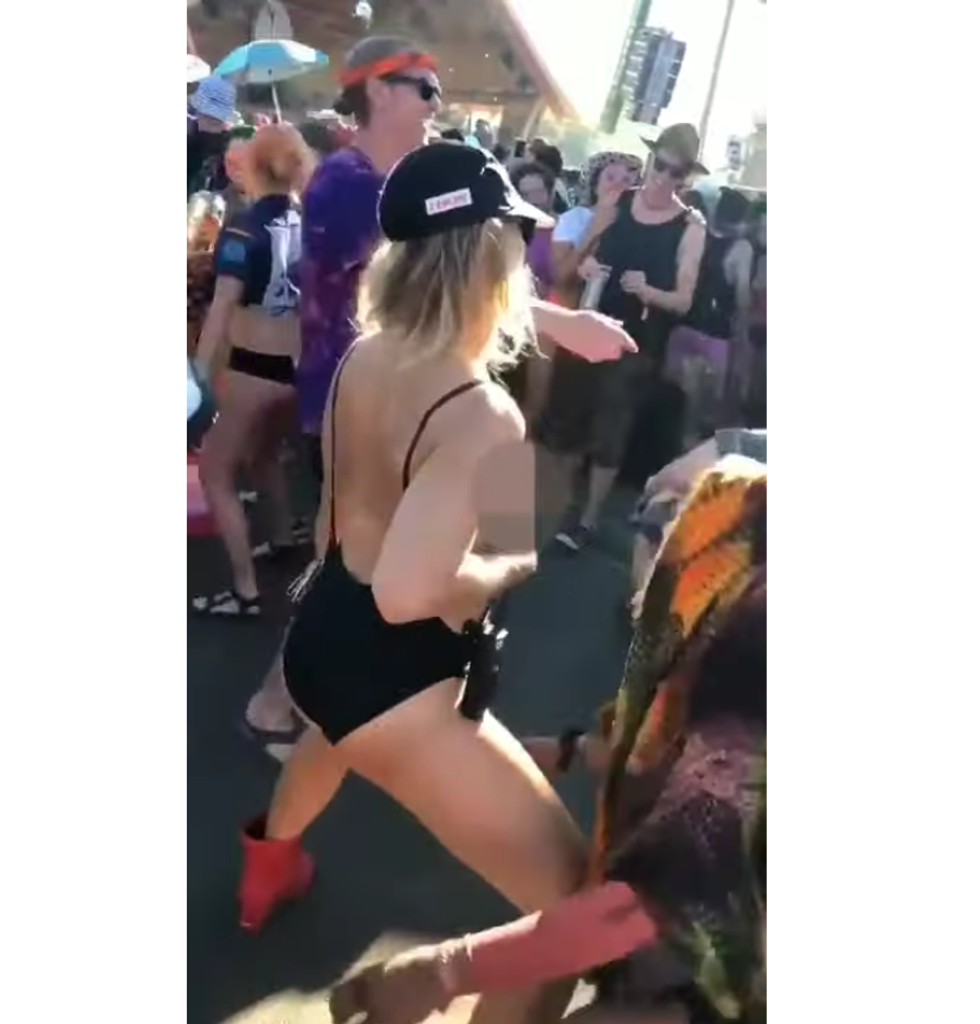 But to each their own... right?
Some users weren't phased by the breast milk...
But others defended her, arguing that '"breast milk is no big deal," to which someone pointed out:
"The breast milk is not a big deal, her squirting it like a Super Soaker is." 
Watch the video for yourselves here...
To keep reading more festival-related content, keep scrolling to learn about the crafty woman who drank booze out of a hip-flask disguised as binoculars...