One of the most exciting parts of pregnancy is announcing your big news to friends and family. Seeing the look of surprise and joy on the faces of those you love when you tell them a baby is on the way is so much fun, you sort of wish you could do it over and over.
But one first-time expectant mom, who's had the opportunity to do exactly that, has shared with the world why it can be incredibly bittersweet.
Like most pregnant mamas, Christine Stone was no doubt excited to tell her mother about her growing family. Her baby will arrive in October, by the way.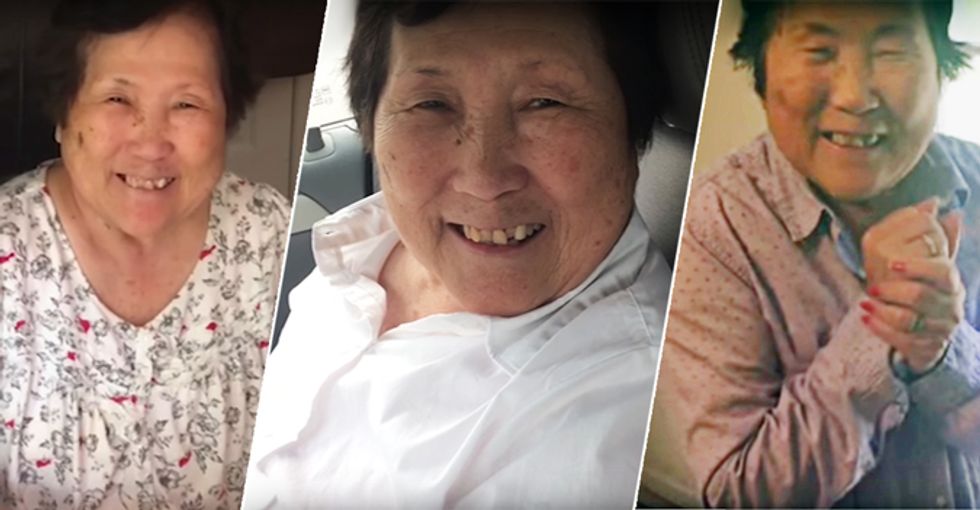 I remember the due date is in October because her mom, Setsuko Harmon, asked when the baby was coming every time she found out about the news... ...which was at least ten or fifteen times. But that's just in the video compilation Stone created, which only includes reactions from two recent weekend visits. Alzheimer's wipes the memory of the announcement away each time, so although Stone might have pointed out the roundness of her belly and told Harmon she was going to be a grandma a couple dozen times over those few days, overall Stone has "shared the news countless times ― too many to count," she told
HuffPost
. "It is sad yet heartwarming to see my mom's reaction every time. I cannot wait for her to meet our daughter when she arrives in October, obviously."
Stone visits her parents twice a month to help her dad, who is his wife's full time caretaker.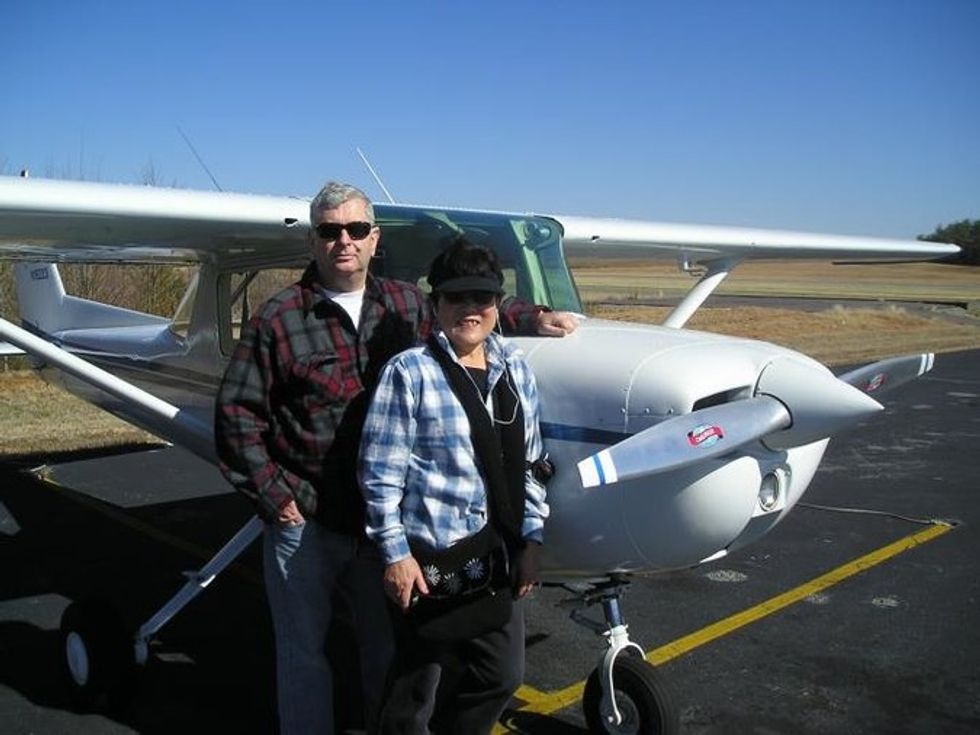 In their forty-six years of marriage, Harmon has also nursed his wife through multiple fights with cancer. She's now cancer-free, but began showing the early signs of Alzheimer's about ten years ago.
Stone consulted with her dad before posting the baby announcement video publicly.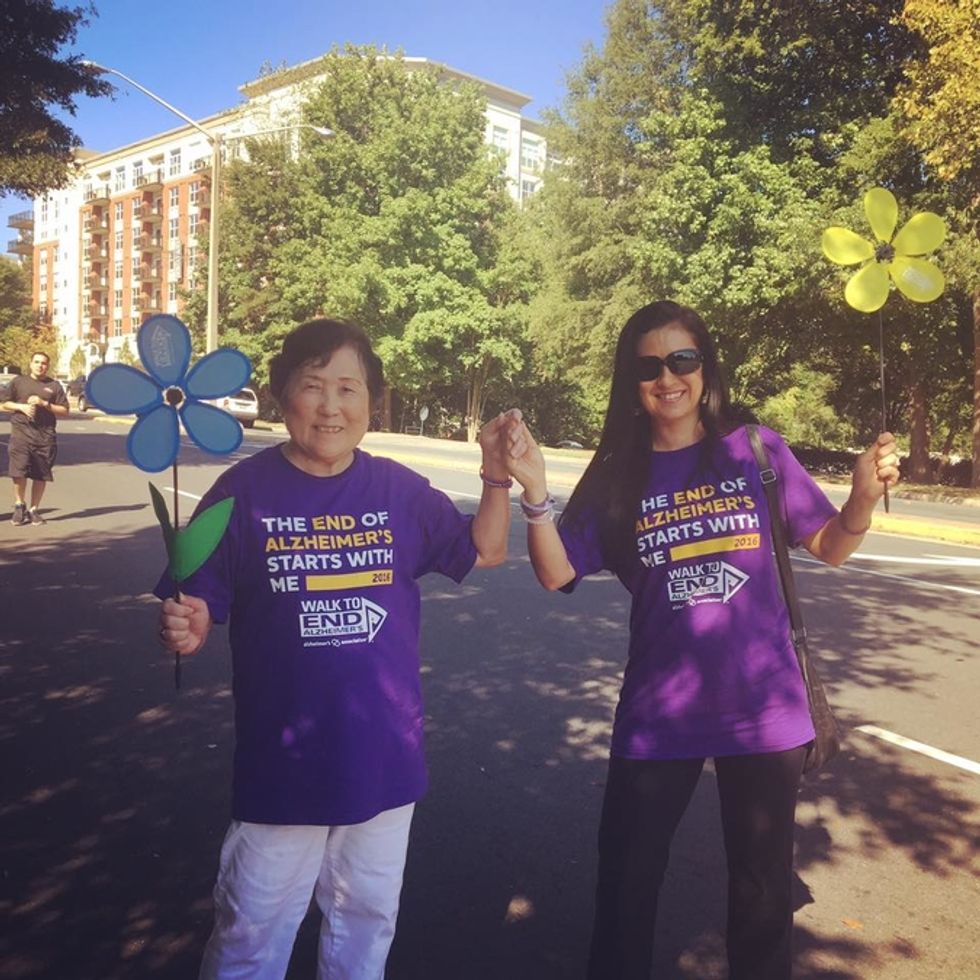 They ultimately agreed to share it with the world, for several reasons. "She gets excited every time. It would make me happy to see her so happy," Stone told
TODAY
. "I know she's not going to be around forever, and I wanted my baby to see how excited her grandmother was that she was coming. That's one of the reasons I filmed it. I thought it was adorable how she got so excited and surprised."
But there's also the issue of awareness.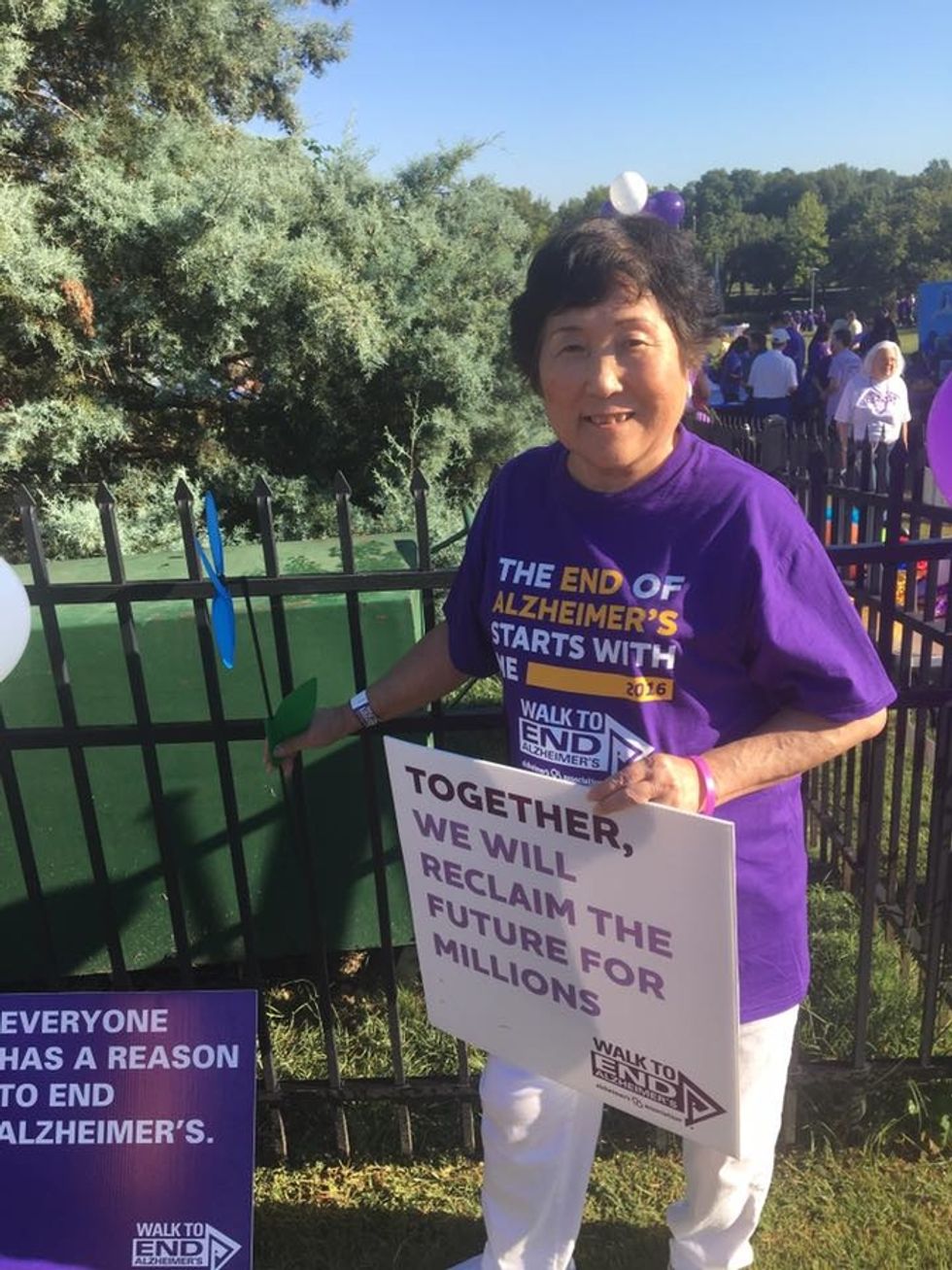 They hope the sweet video will inspire people to participate in a local
Walk To End Alzheimer's
event, or otherwise help work toward a cure for the disease. Finally, Stone and her dad wanted to spread a message of hope.
"I wanted to show people, yes, it's a terrible disease, but you can still find moments of joy through it," Stone said.
You can see that joy all over Harmon's face, as she smiles wide, claps her hands together, and exclaims, "Oh good, Christine, that's so good" every time she hears the news.