Parents and children are very passionate about their American Girl dolls, and when changes are made to the product, you can bet that there's going to be a reaction.
That was clearly evident when they recently announced that its dolls will be having their underwear sewn into their bodies instead of being able to come off.

via: Facebook
American Girl took to their Facebook page on Thursday to announce that going forward, most of its dolls would be sold with un-removable undergarments, as opposed to the previous design of removable underwear.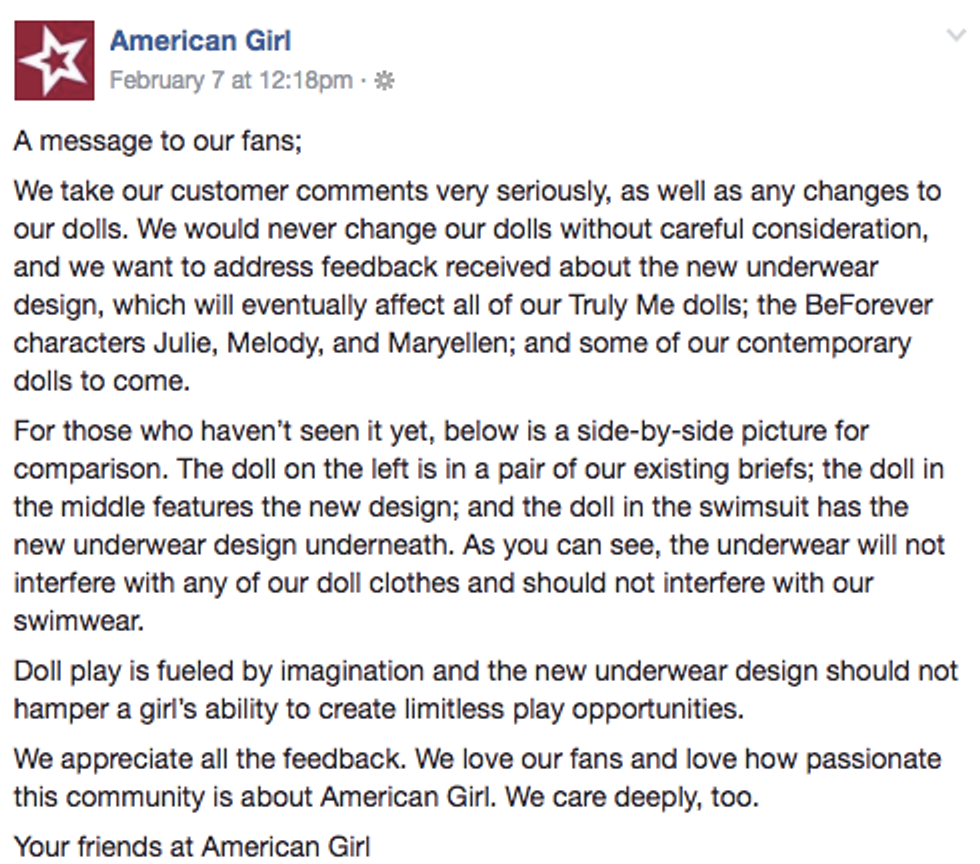 via: Facebook
It might seem harmless, but people are so unhappy about the change that they have threatened to boycott the brand.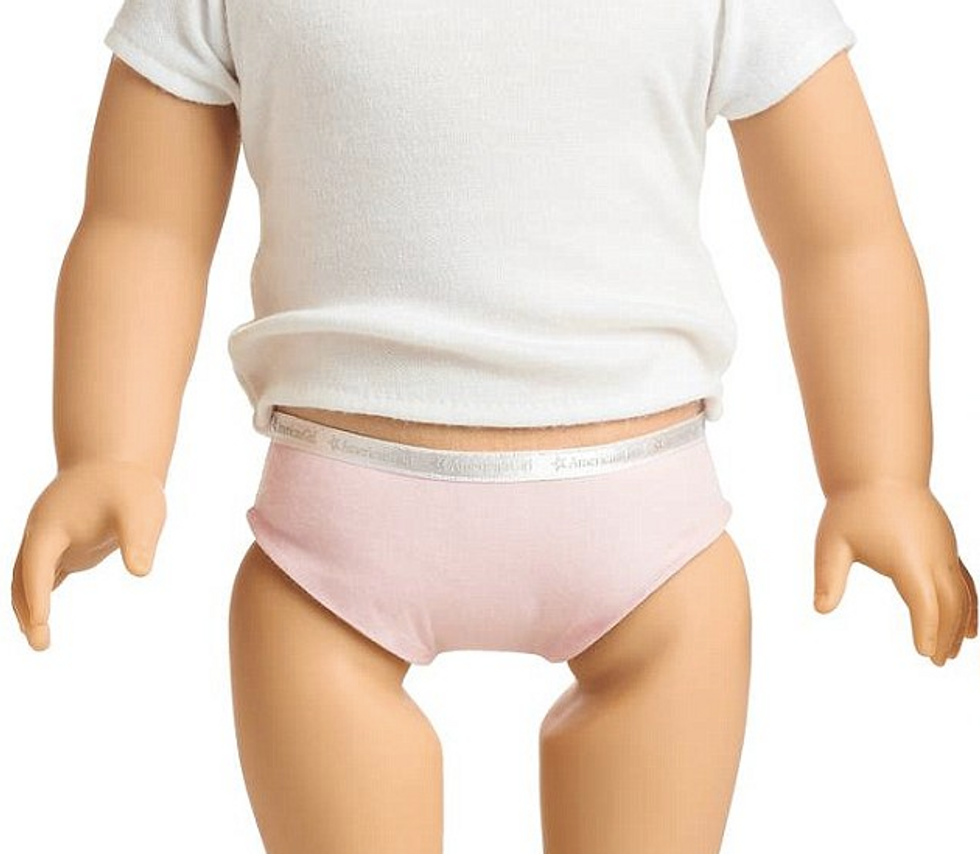 via: Facebook
Many explained that their rationale for boycotting the change was that they see this as a something that saved the company money and decreased the value of the dolls, which still cost over $100. In addition, many felt it sent the wrong message about modesty to young women coming to terms with their bodies.
And with more than 1,300 comments on the post, you could also find people upset about the message they think it sends to young girls.






While there are many negative comments on the post, there are a few positive ones.


American Girl sent Jezebel the following statement regarding the whole debacle: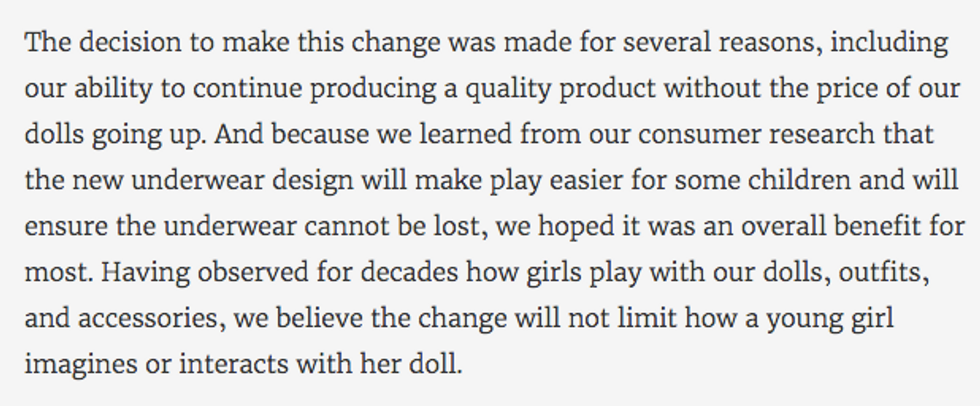 Do they have a legit complaint or are they getting their panties in a wad?