Who run the world? Girls.
The thing is, people can sometimes get too hung up on stereotypes. Girls have to be "girly" or tomboys--but they can't be both. If you play sports, you shouldn't be girly. If you're a girly-girl, you shouldn't play sports. But that's not really how the world works, nor should it be! Nobody is relegated to stereotypes, after all. Wear what makes you happy, do what makes you happy.
And one mother was determined to prove it after hearing an upsetting comment about female stereotypes. Luckily she's also a professional photographer and set up a shoot with her daughter. Even better: it's empowering AF. So check out these gorgeous photos of girls who can do it all!
Female stereotypes are getting really old.
Is it really so hard to just let girls be whatever they want, without feeling forced to separate the different aspects into boxes?
Girls can be anything.
And that's why a photoshoot called "Because You Can Do It All" is going viral!
It was created by a mother, and inspired by another.
Heather Mitchell is a photographer from Alabama, and she runs HMP Couture Imagery.
Heather's daughter plays softball.
"My youngest daughter is 8 and she is trying softball this year for the first time," Mitchell told Upworthy. "We were at practice a few weeks ago and I was talking with the other moms."
Another mother said something odd.
"I was saying that I hoped Paislee learned to love the game because she was athletic," Mitchell said. "One of the moms told me that she was not athletic, that she was a girly-girl."
Um...what?
Wielding a softball bat doesn't automatically make it impossible to wear skirts and makeup, right? You can just, I don't know, do both?
Which is what Heather started thinking about.
"I couldn't sleep that night," Mitchell added. "All I could think was, 'Why does she have to choose?' I played every sport my school offered and wore lipstick to every game."
And why shouldn't she?
She liked sports and she liked lipstick. Nothing strange or abnormal about that!
So Mitchell made a plan.
The very next day, she took Paislee to her photography studio and set up the photo shoot.
The whole thing went pretty fast.
Mitchell told Upworthy that she only spent about three minutes on the actual shoot. Her vision for what she wanted to create was already very clear!
Then, she posted the photos on Facebook.
And BAM! They took off. Parents because requesting the same type of shoot for their own daughters, and all of Mitchell's allotted time slots rapidly sold out.
Requests are still pouring in.
Which is pretty cool! The more wholesome and empowering content like this out there, the better.
Here are pictures from the first shoot.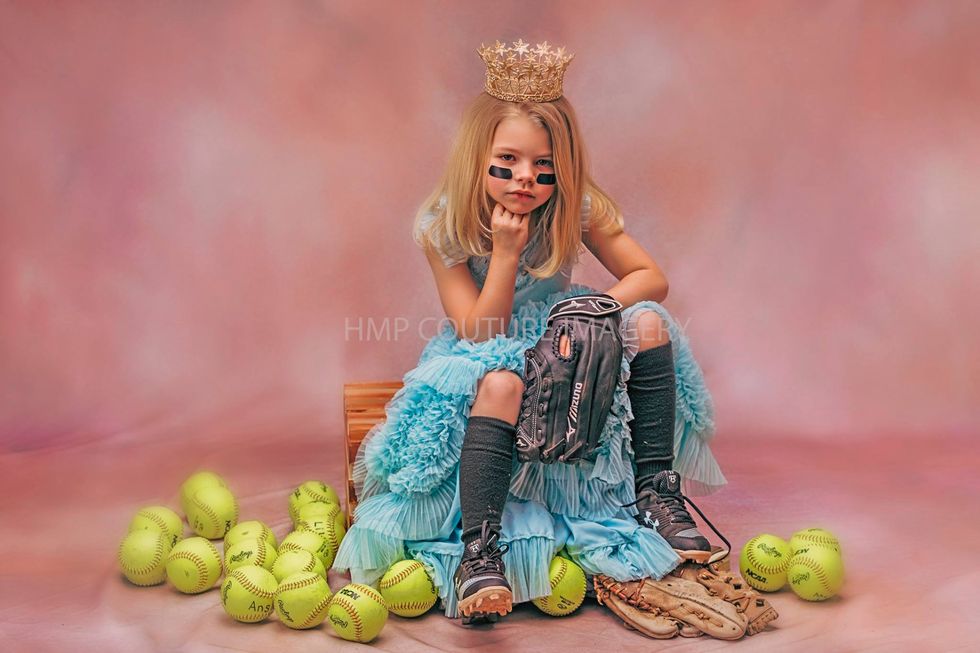 And they're pretty dang awesome!
Mitchell has hopes for this photoshoot.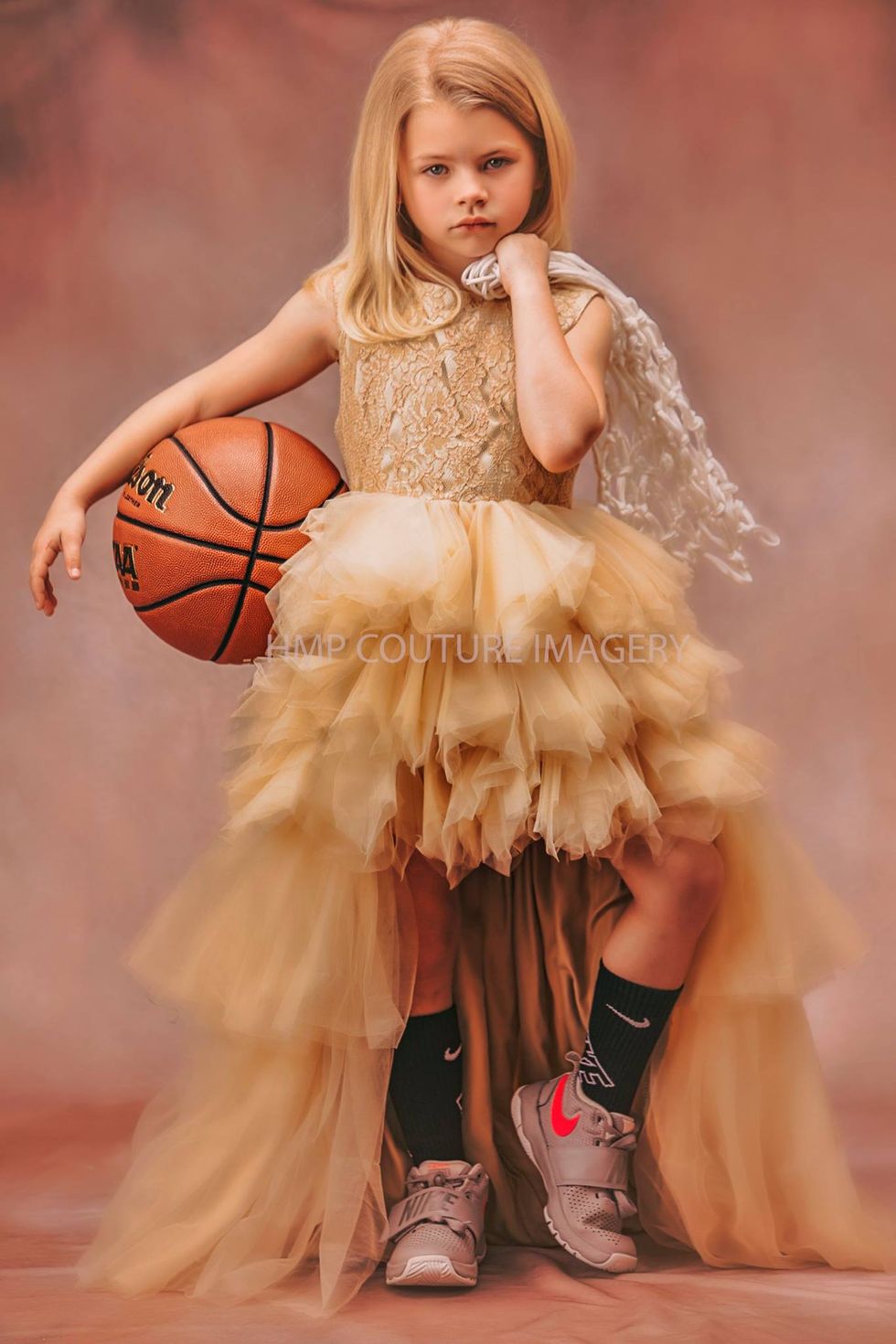 She wants other little girls too see these pictures and realize that they don't have to identify as any one thing!
But the idea that sports and frilly stuff don't mix is sadly common.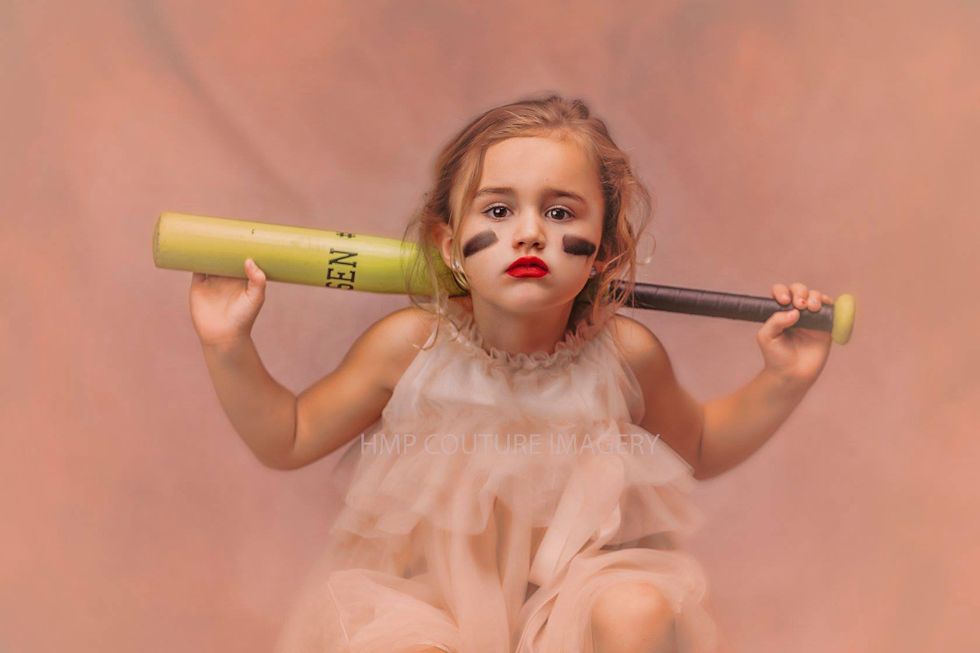 That ideology applies to any gender too, not just girls. Which is why we need more reminders that 'pretty' and 'sporty' can exist in the same space.
Mitchell is passing down the lesson.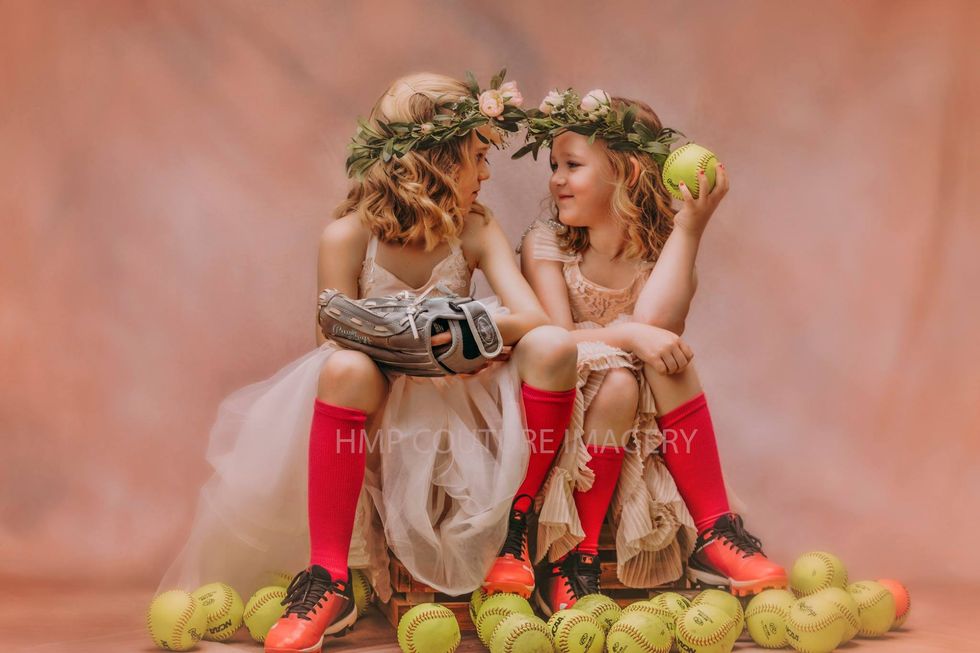 "My parent taught me that I could be anything I wanted growing up," she told Upworthy. "I didn't realize till I was much older that everyone is not that blessed."
It's not that hard of a concept.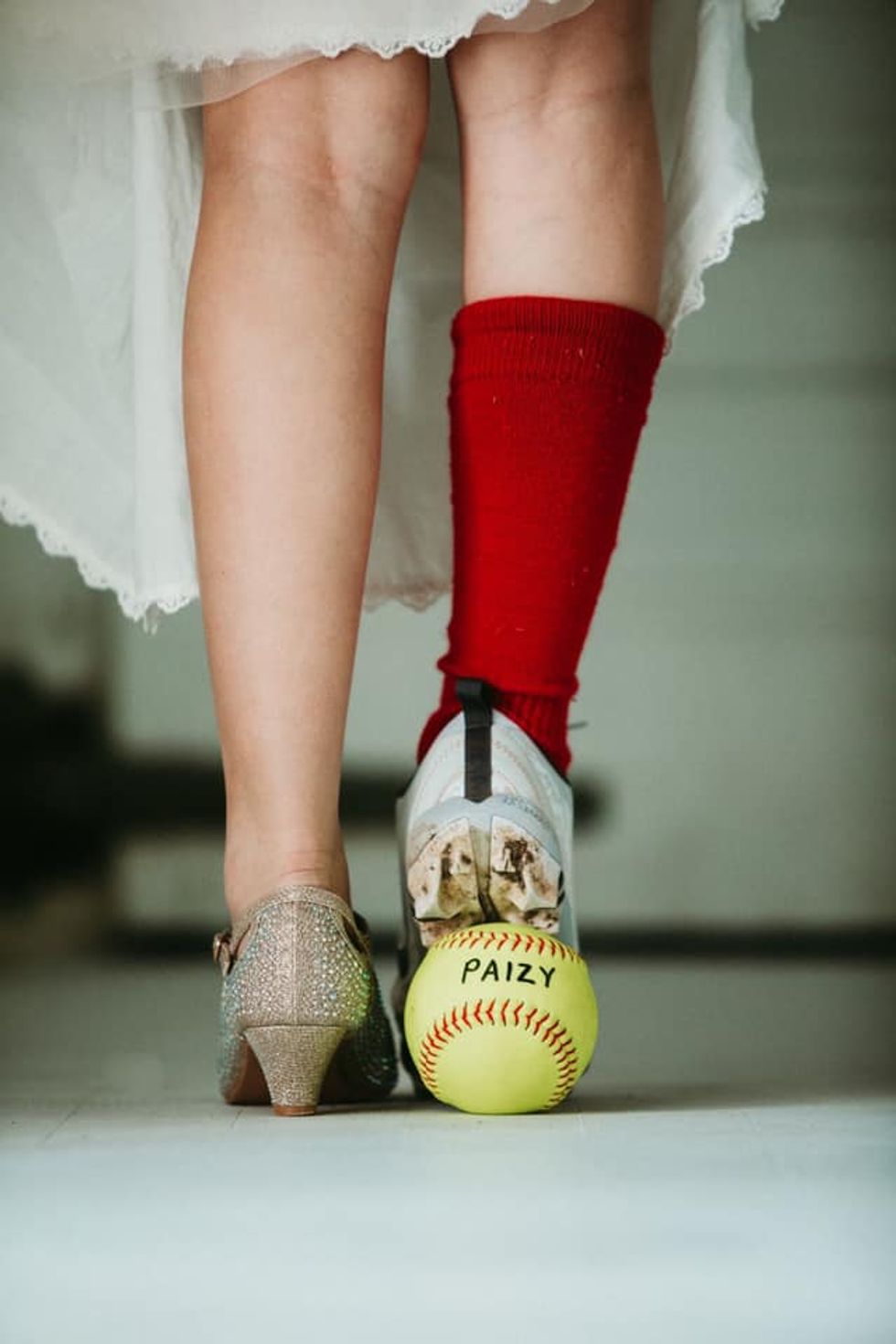 Which is why this photo shoot is also a great reminder not to force our own preconceived notions onto other people.
Throw out the box!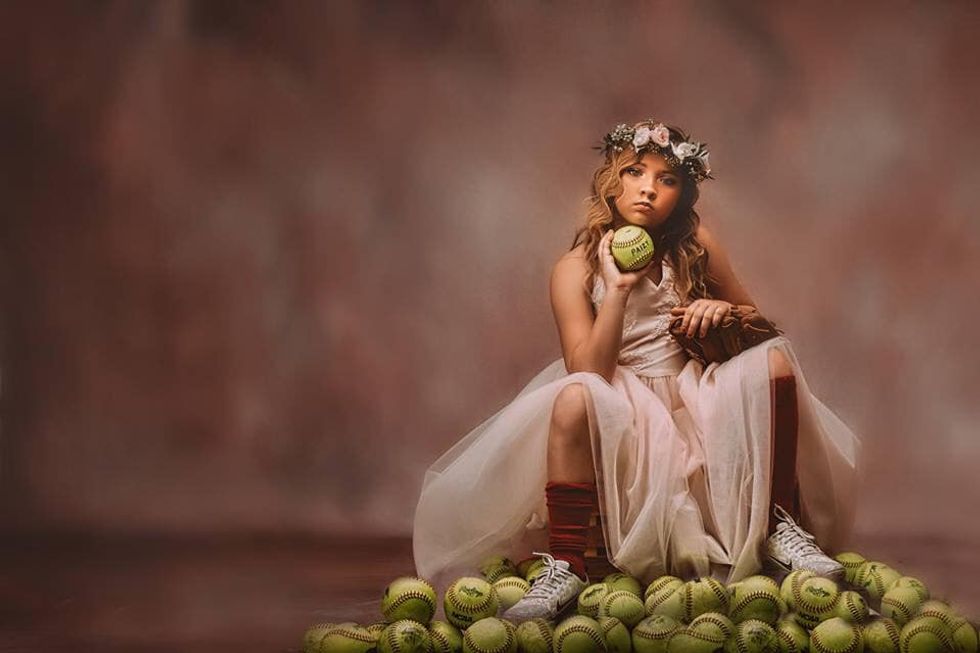 "I hope that every little girl that sees this series can see that there is no box," said Mitchell. "Whatever their dreams are they can achieve."
So Mitchell held more photoshoots.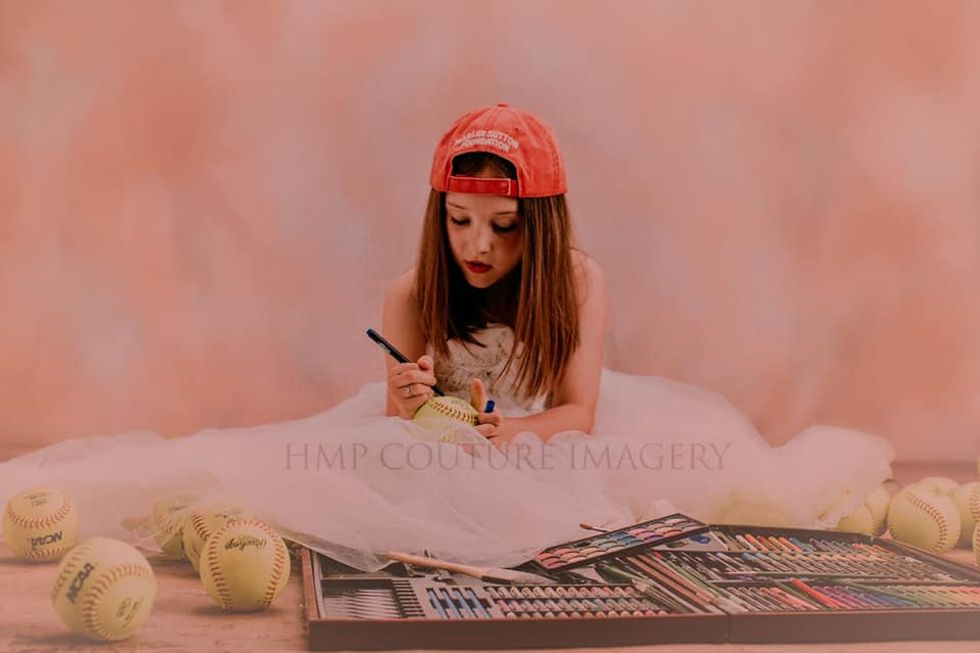 And each of her photos are absolutely breathtaking!
Mitchell was blown away by the response to her photos.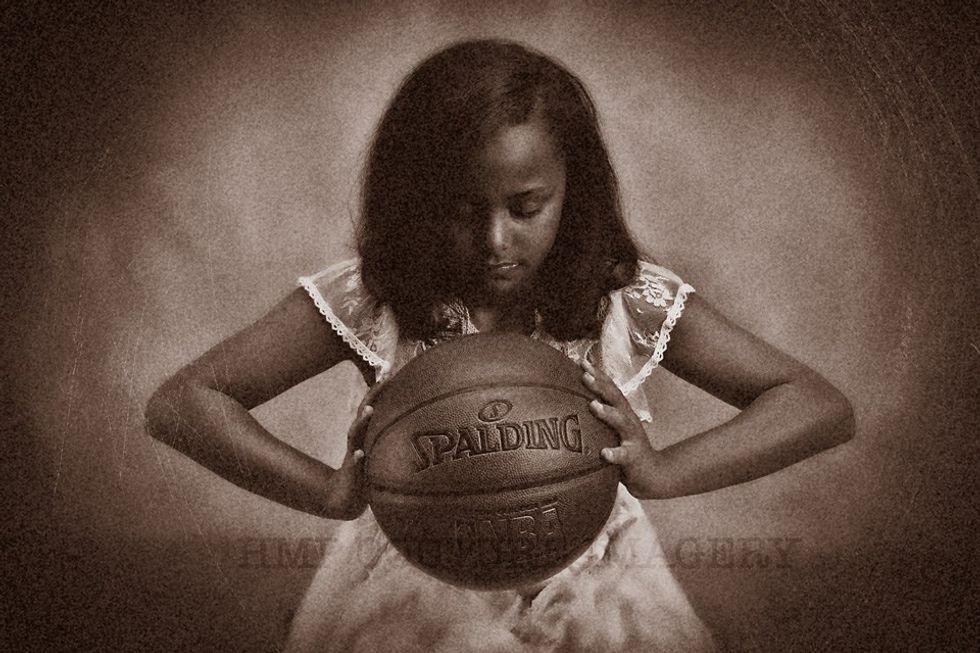 "I was just overwhelmed," Mitchell told WHNT19. "That we have this voice to say 'You, little girl, can do it. Nobody can tell you, you can't do it.'"
And her next photoshoot included another important element.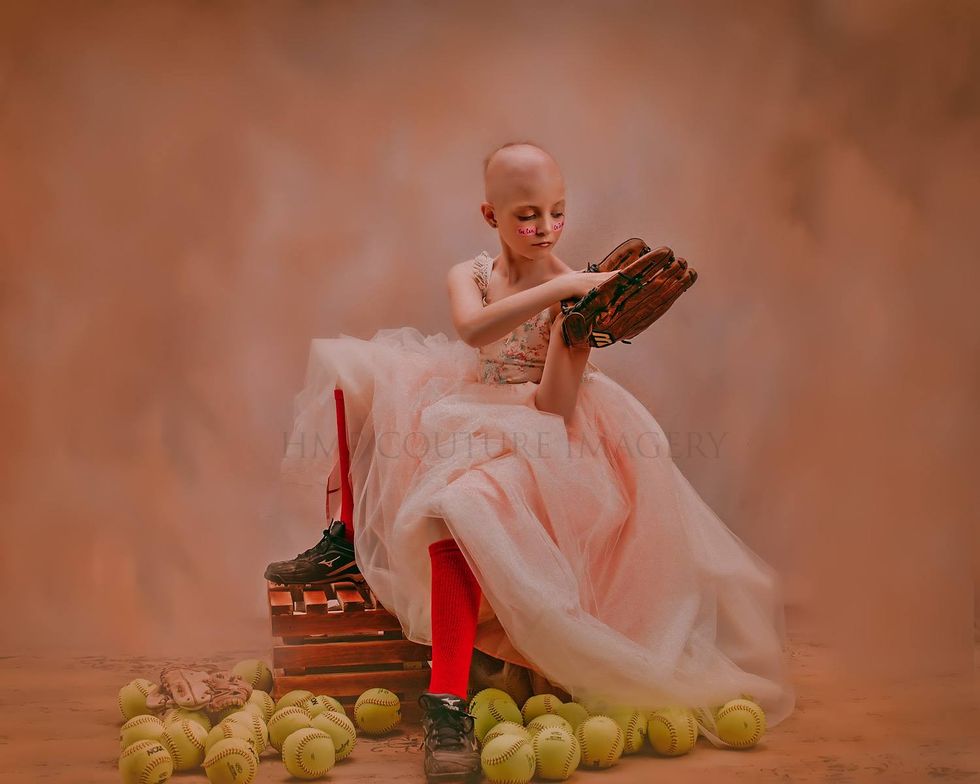 "We had a lot of feedback on our first post that we didn't have diversity," she said. "But it was paid sessions, it wasn't models that we chose. So today, we get to choose."
Thus, we have photos like this.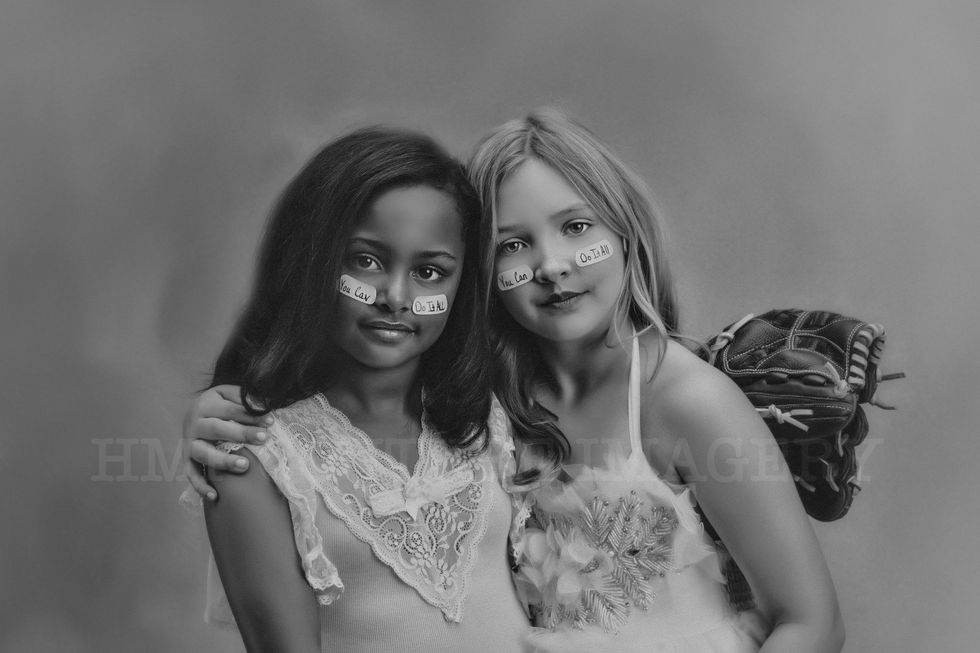 Mitchell brought together a more diverse group of girls to photograph, because she wants the message to resonate with everyone!
She photographed a bunch of her daughter's friends.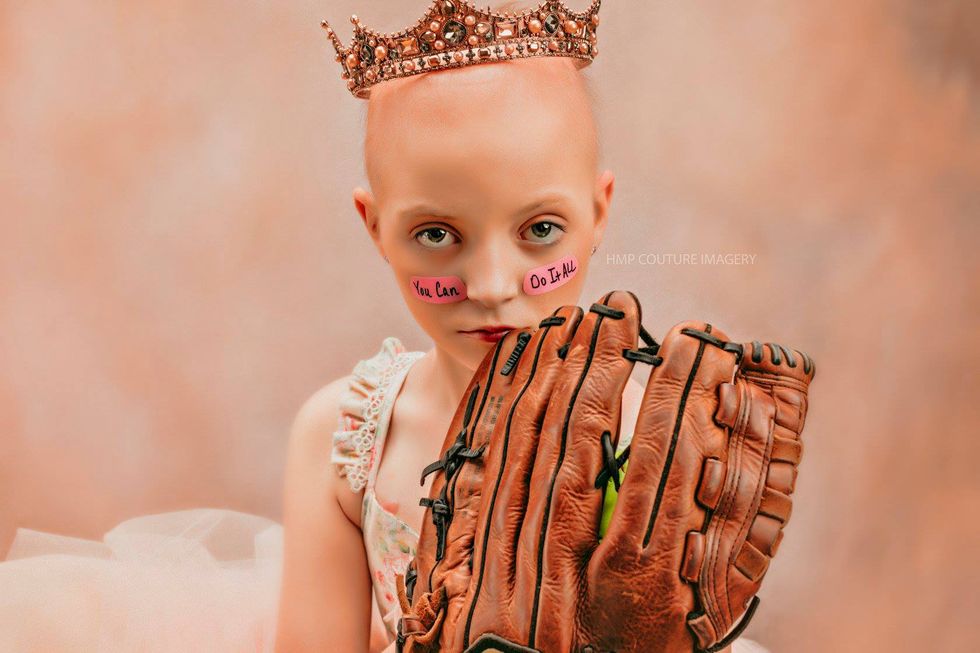 Including a girl being adopted out of the foster system, one who was born with a partial arm, and one girl who currently battles with cancer.
She posted the new shoot with a beautiful heading: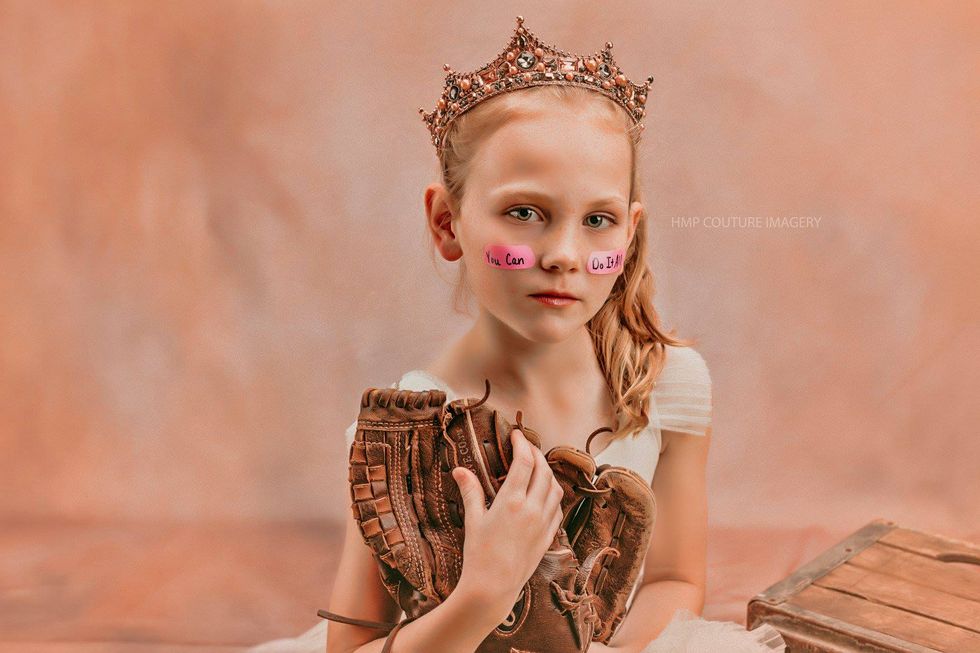 "
In diversity there is beauty and there is strength
," Mitchell wrote.
All of the girls are from Lawrence County.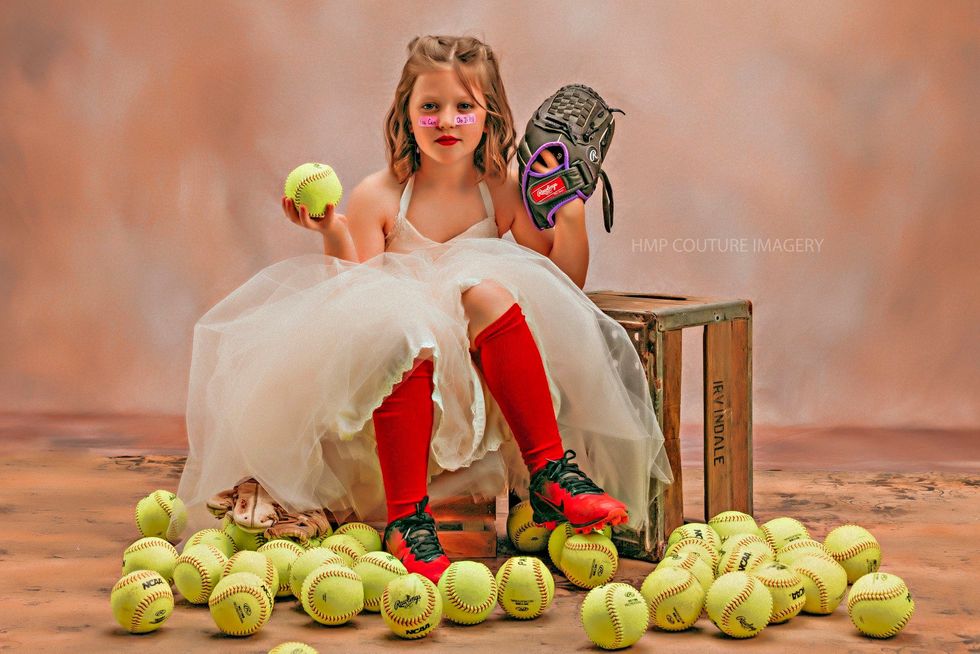 They're all athletes, too, and all beautiful! Because you 
can
have it both ways.
Mitchell was delighted to spread this new message.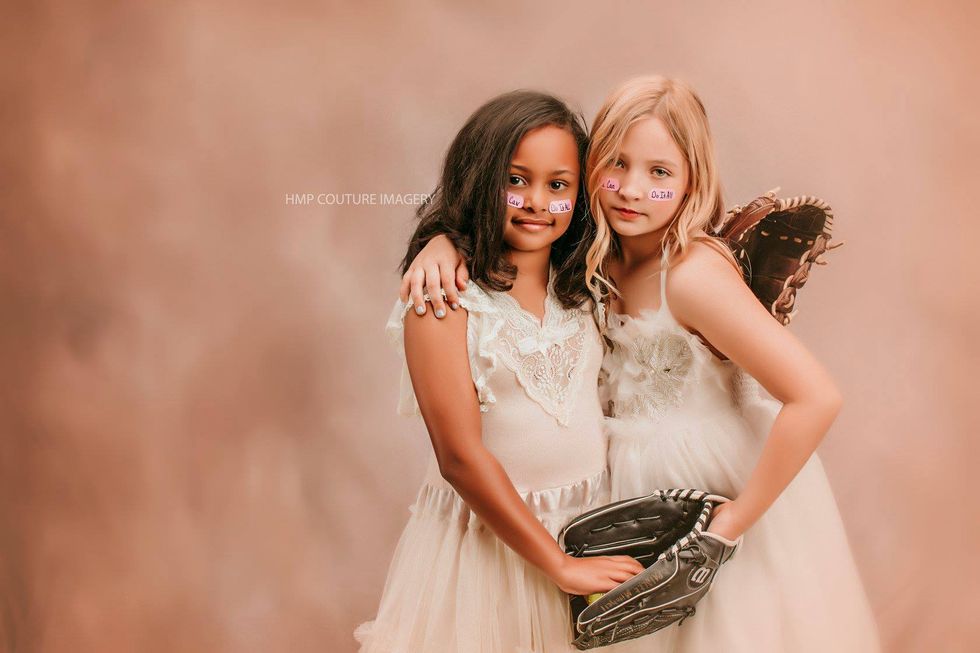 "Whatever life has thrown at you -- if you dream it and believe it, there are no limits," she said.
Hopefully, her pictures keep spreading!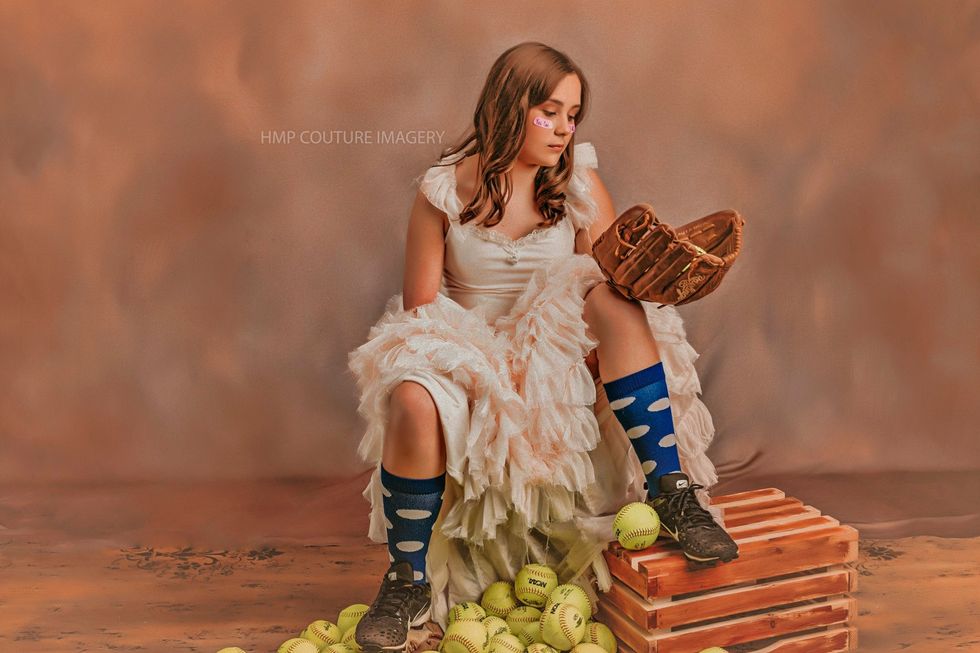 They have already been shared over 190,000 times!
These little girls look tough AF.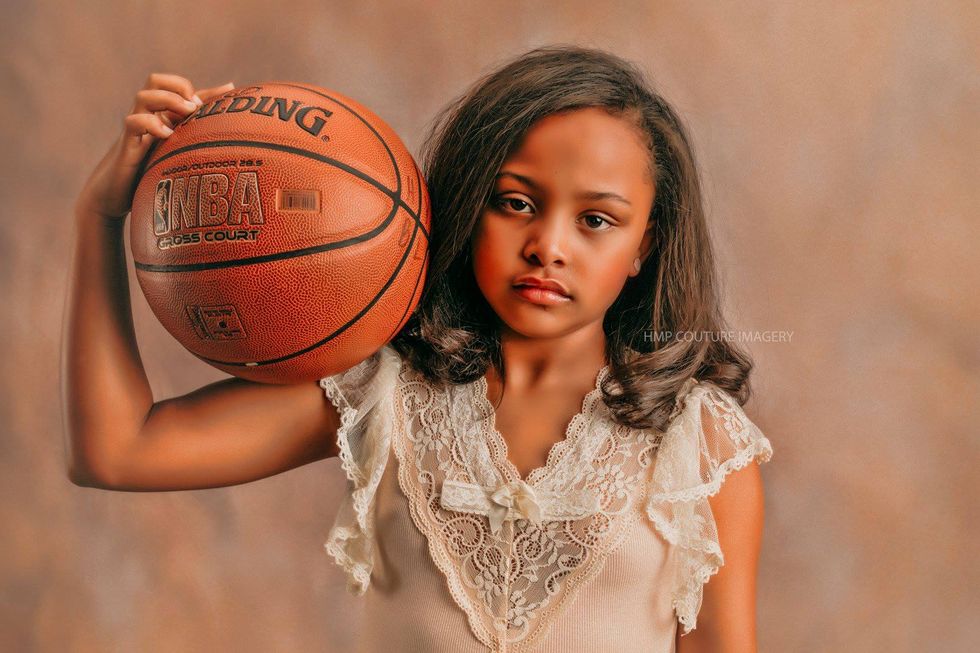 Tough, and pretty, all at the same time. Go figure!
Here's the whole gang.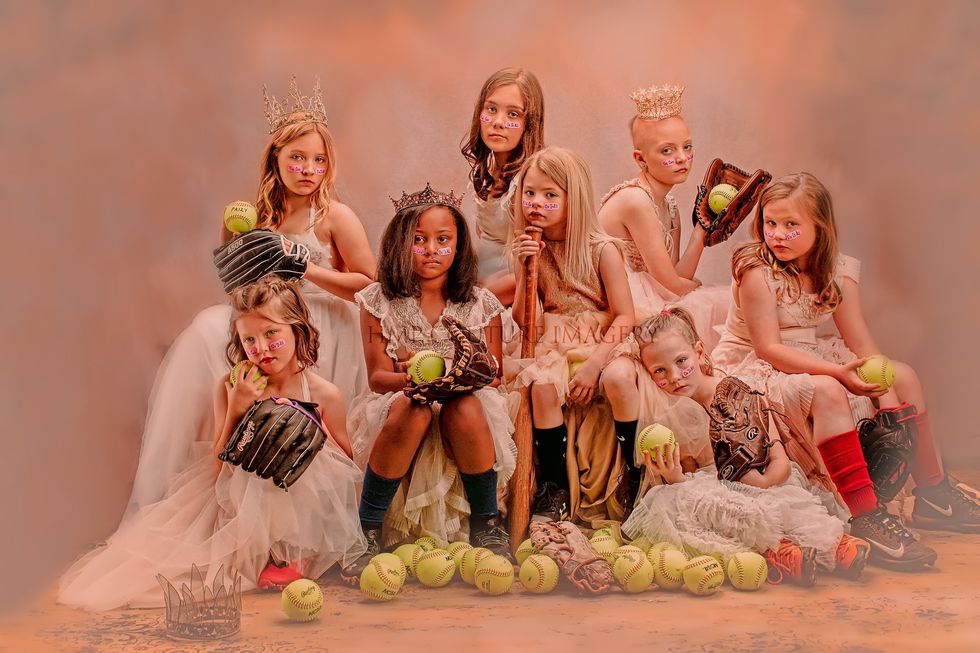 Mitchell got in a couple of gorgeous group shots during the photoshoot!
Look at these happy faces!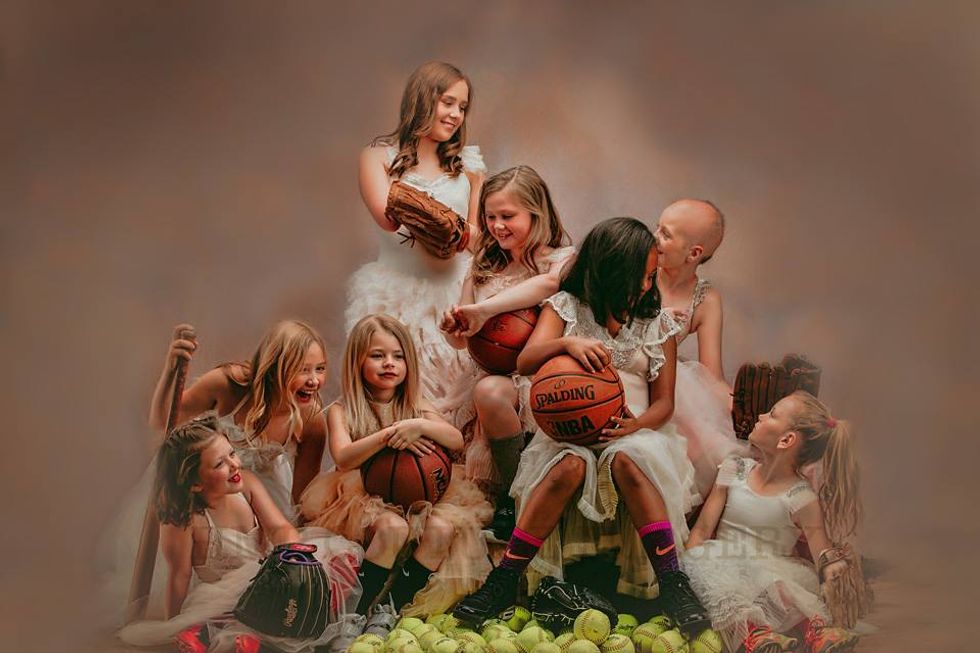 Those are the faces of girls who feel free to be whatever they want. Share this inspiring story and photoshoot with your friends!