Christmas is coming...
It's time to be thinking about how you're going to deck the halls this year.
The thing is though, as much as we might want to get the biggest Christmas tree in all the land, it might not be feasible.
Whether you live in a tiny flat, you've got a cat or you've got a kid... there are things to consider when choosing your tree.
One mom has come up with an ingenious space-saving DIY Christmas tree that can't get knocked over.
Make a statement this Christmas by doing things a little differently...
Christmas trees can make a statement...
I mean, when you come into someone's home over the holiday season it's the first thing you notice.
They can also be a hazard.
Cats are naturally compelled to climb trees...
Cats also love balls...
So a tree covered in baubles in their home is going to tempt them.
You can't blame the cats...
But you can consider thinking of getting an alternative tree to prevent having a living room full of smashed baubles.
It can be hard to get the size right...
The taller the tree...
the harder it can be to decorate.
Sometimes it's fun to think outside the box...
Obviously giving your child the responsibility of being the Christmas tree is a bit far...
The concept of banishing the traditional tree is becoming more popular.
You could try pet-proofing your tree...
Baby-proofing.
Alternative tree inspo.
A hotel in Dubai came up with this interesting design...
Good luck climbing that...
Who needs a tree when you've got baubles in your beard?
I wonder if anyone actually wears baubles in their beard during the holiday season...
If you believe it, we'll believe it...
If, like Donna, you happen to have a chalkboard wall...
Have a chalk wall? Feeling creative? What about this? #Alternative #ChristmasTree https://t.co/14zwhGVqEi

— Donna Harding (@Donna Harding)1482151813.0
Then this novel chalkboard Christmas tree design is a great idea!
But it's another design that has got everyone excited online...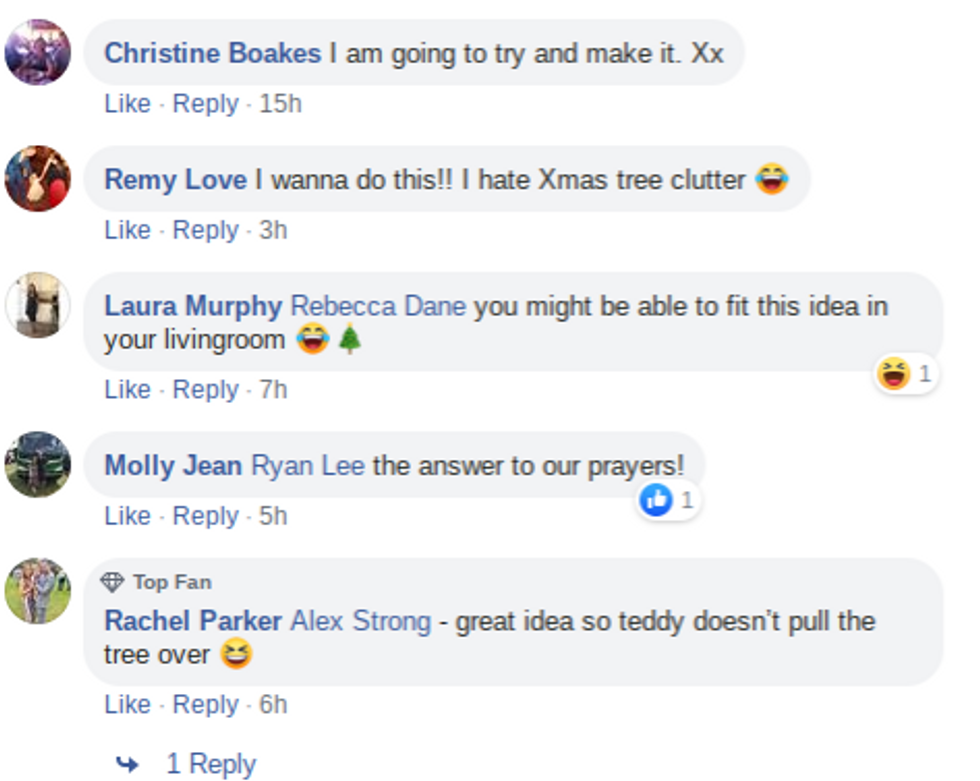 via: Facebook
And truthfully, I actually think this one is pretty good.
This DIY project is definitely doable.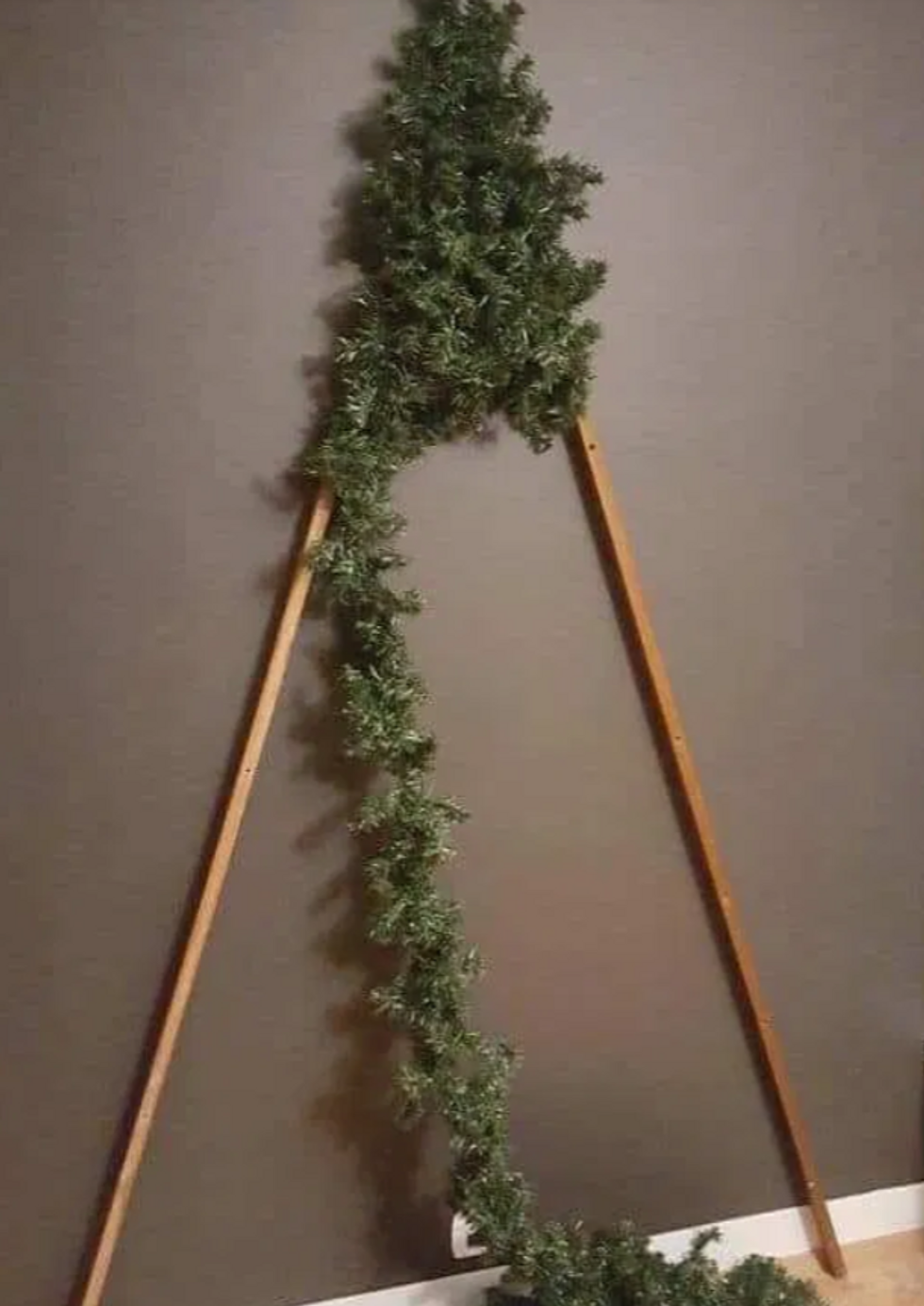 via: Facebook
All you will need is a wooden frame, copper wire, fake fir or tinsel, and some fairy lights.
Isn't it gorgeous?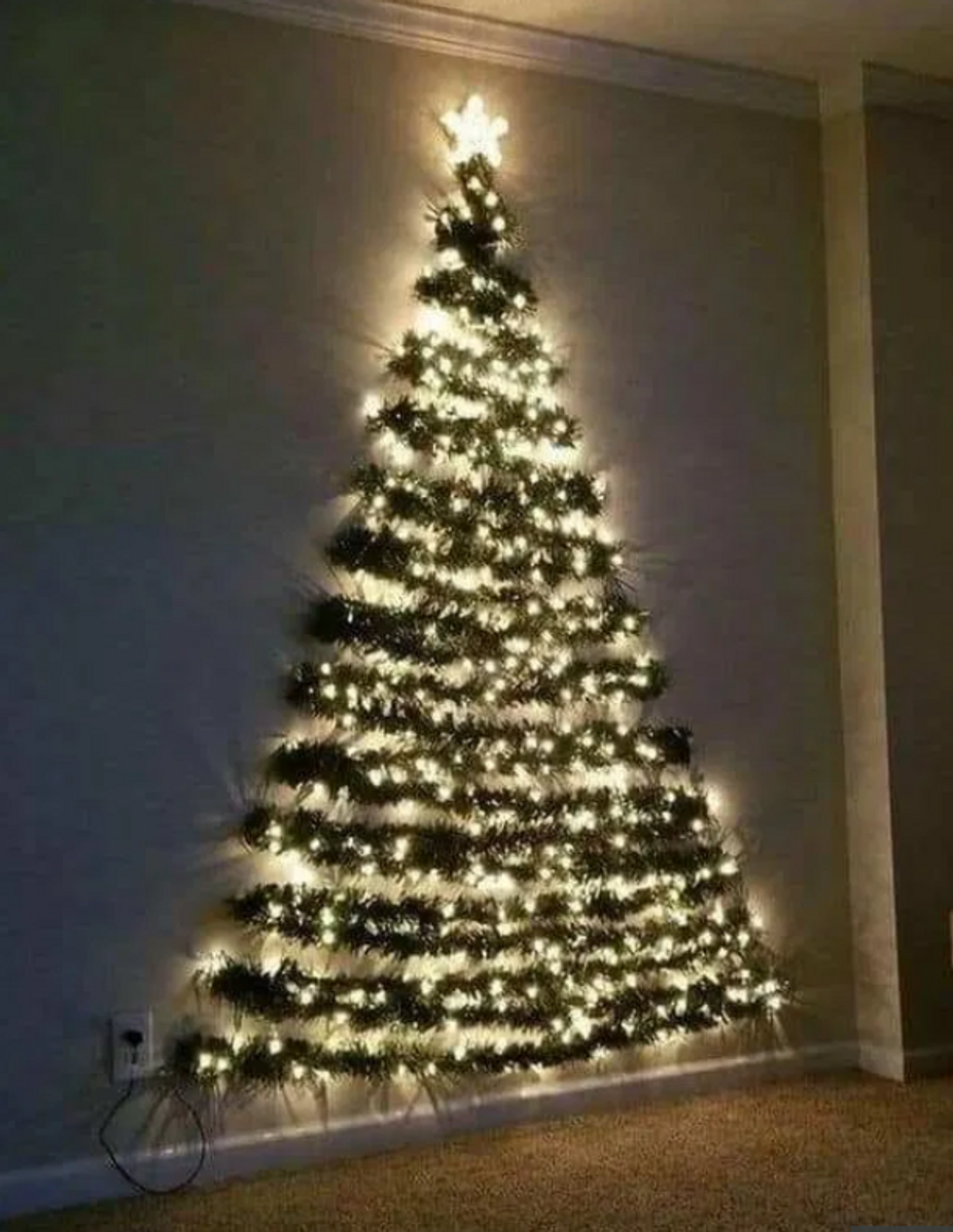 via: Facebook
Not only is this tree pet-proof, baby-proof, space-proof and more eco-friendly than chopping down an actual tree... but this DIY Christmas tree looks really sophisticated.
The people have spoken...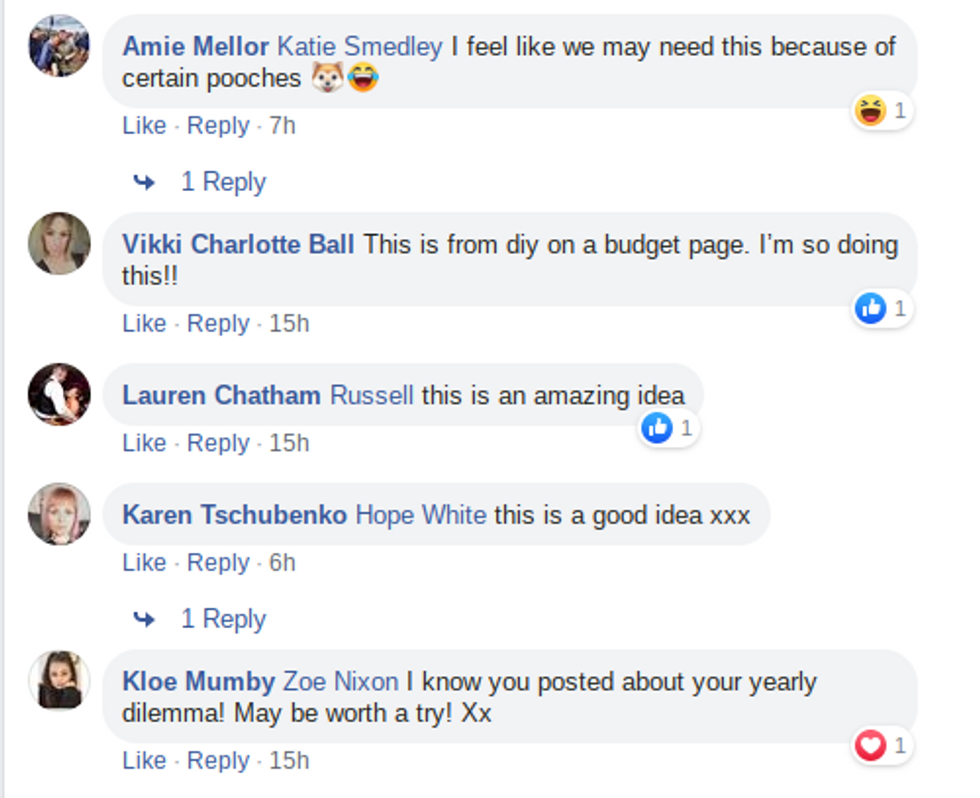 via: Facebook
It seems like a lot of people will be attempting to make this DIY tree this Christmas. Continue scrolling for a list of the most annoying Christmas songs of all time...