Motherhood is life-changing and truly amazing in many ways, but it can also be isolating and a bit daunting as moms struggle to find their footing (or to get an opinion about their kid's weird rash without having to sit in the pediatrician's waiting room for an hour).
Enter online mommy groups, where helicopter, free-range, authoritative, holistic, tiger, attachment, and every other kind of mom can come together on Facebook to commiserate and ask questions, all without changing out of their PJ bottoms and that tank top with spit up on the front.
To be clear, plenty of these groups offer real support and can result in the development of true friendships. In many groups though, as illustrated in viral posts like that LOL-worthy Ten Little Monkeys parody from a while back, you run into certain stereotypical moms who are a little more extra than your average mom-BFF.
Meet Tiffany Jenkins, the latest funny mama to poke fun at these groups for the oversharing, judgmental, drama-loving, semi-paranoid places they can sometimes turn out to be.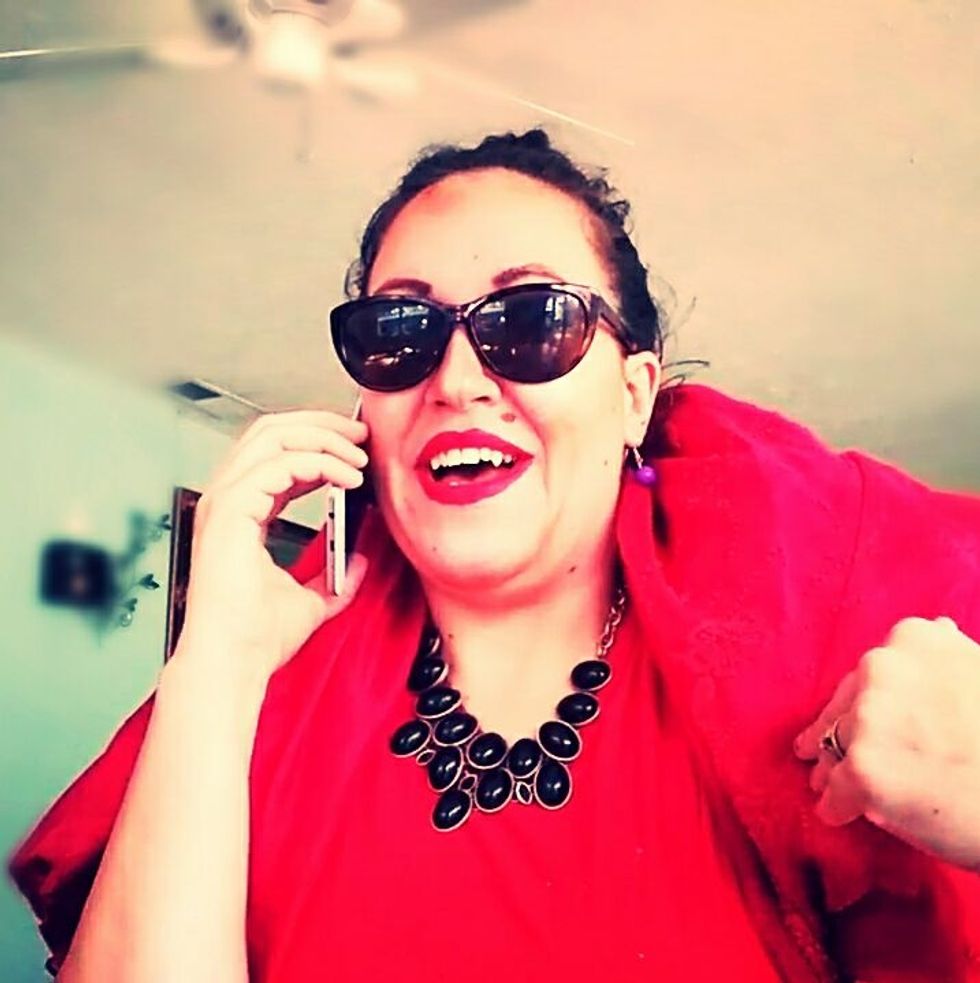 via: Facebook
Jenkins recently created a video series on her Facebook page,
Juggling the Jenkins
, in which she plays the role of each type of mom you might find in these groups with some seriously hilarious accuracy. Basically every one of these online communities claims to be, as Jenkins says, a "chill, laid-back group of moms," but they often prove to be anything
but
 laid back, as she goes on to demonstrate in her portrayals. Like their real-life counterparts, her characters are well-meaning and, on the surface anyway, appear to just be harmlessly sharing their thoughts and opinions — but it's pretty impossible not to feel judged when you earnestly ask for advice about formula and someone passive-aggressively responds
#BreastIsBest
.
Check out the first installment below, which offers a glimpse into a group called (OF COURSE) "Mommies R Us...with an R."
If you're like most people, you loved that so much you wish there was a part two. Well today is your lucky day, then!
In the second installment of mom group madness, Jenkins tackles topics from baby weight to the bottle versus breastfeeding debate.
Also? Coconut oil! All kidding aside, if you're a mom in need of a tribe these groups can be a much-needed connection to the outside world. If you're not having any luck finding one that clicks for you, though, try reaching out in your community and find one in real life. It's true when they say "it takes a village," and you might just find one in your own back yard! Of course in real life support groups you can't just close your browser window and pretend you didn't hear someone announce, "RANT TIME," so maybe that's a point or two in favor of the online groups. Okay, so 'fess up — what's your mom group disaster story?