Over a hundred dogs have been rescued from notorious South Korean dog meat markets, and they're now on their way to the U.S. in the search for their forever homes...
The dog meat trade is one of the most publicized animal welfare issues in Asia.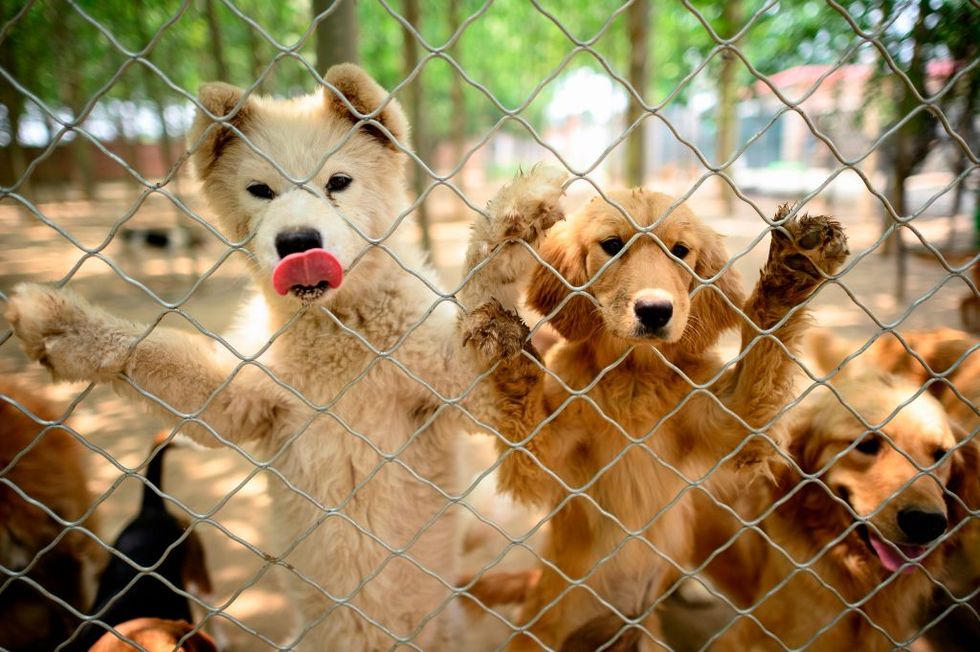 Dogs have been traded for their meat across Asian countries for decades, but only now are people starting to fight back against the treacherous practice.
Most of us became aware of this trade when the notorious Yulin meat festival in China was brought to light.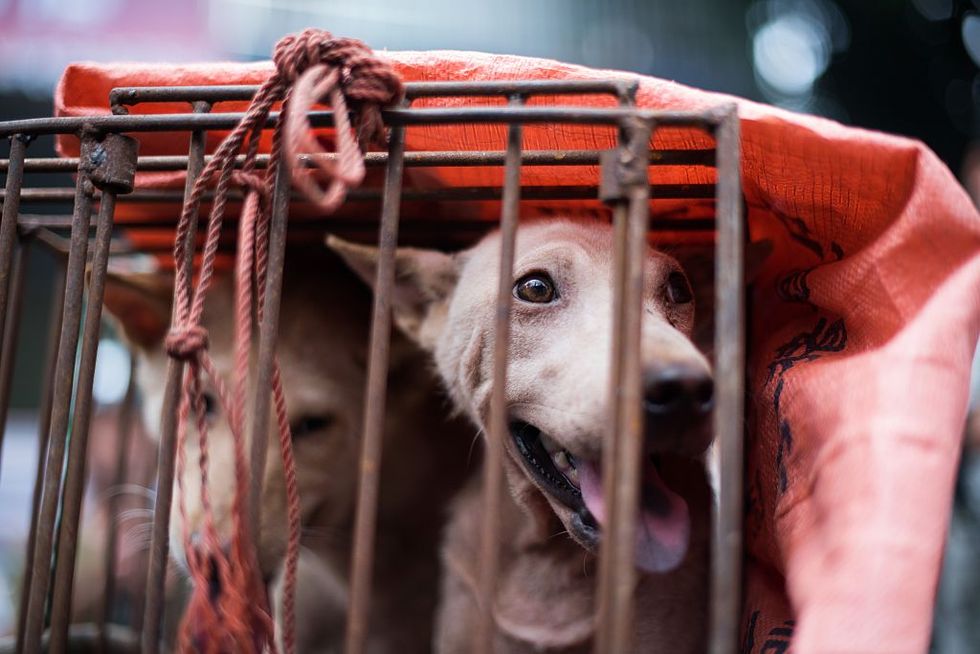 Rumors of a festival that tortures and butchers dogs and cats to death started to circulate online, and many of us hoped it was too gruesome to be true.
Surely, people can't be evil enough to do such horrendous things to innocent animals?
In about a week these poor animals will endured the most horrible pain and torture. No animal should be treated wi… https://t.co/6DXZeTxERQ

— Karen Allen (@Karen Allen)1592338126.0
But, sadly, our fears were confirmed to be true. The Yulin meat festival
was
indeed a real thing, beautiful cats and dogs were routinely getting tortured, and we had known nothing about it until now.
Animal welfare groups and activists started sharing first-hand footage from the festival...
@Lanaroske1 #StopYulin #EndDogCatMeatTrade Animal abusers are disgusting revolting sick evil psychopaths. World lea… https://t.co/iXgOQEPNuz

— Miranda McEwan (@Miranda McEwan)1592667654.0
And what we saw was nothing short of horrifying.
Firstly, the conditions in which these dogs are kept in are barbaric.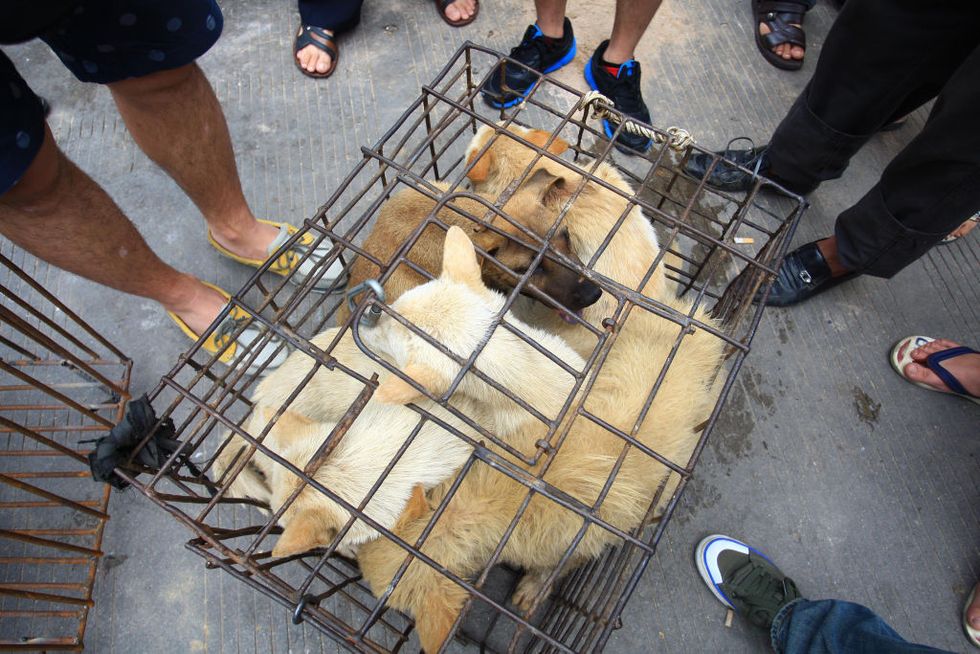 The animals, which are often pets snatched from the streets, are packed into tiny cages, and are often subjected to hours, and sometimes
days,
without food or water.
And the way in which they are killed is simply torturous.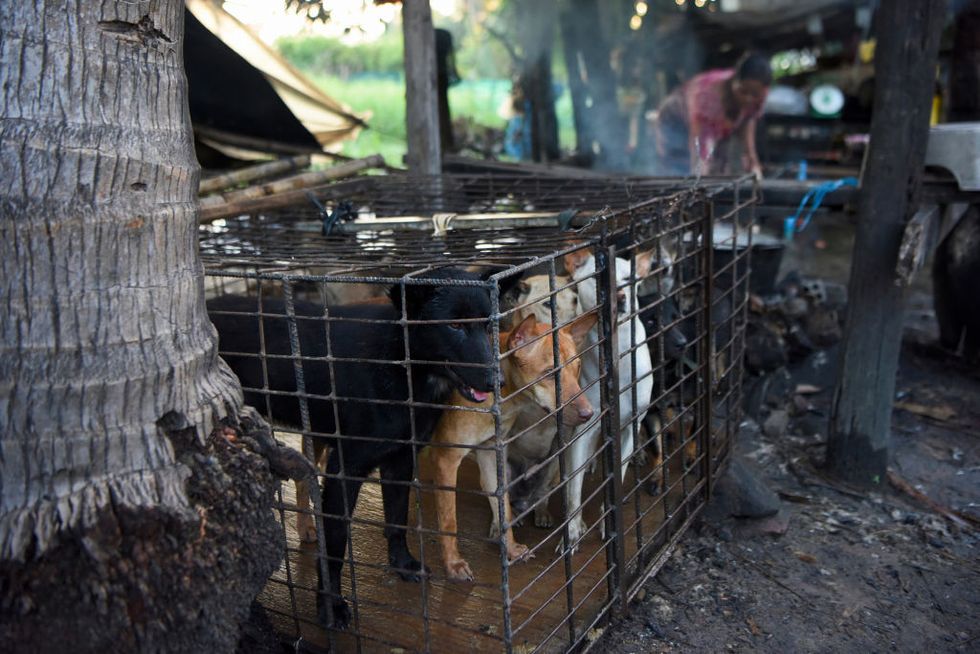 Because of the warped belief that "pain makes the meat tastier," the dogs are often tortured, burned, beaten, and skinned before they are killed.
But, sadly, Yulin wasn't an exception.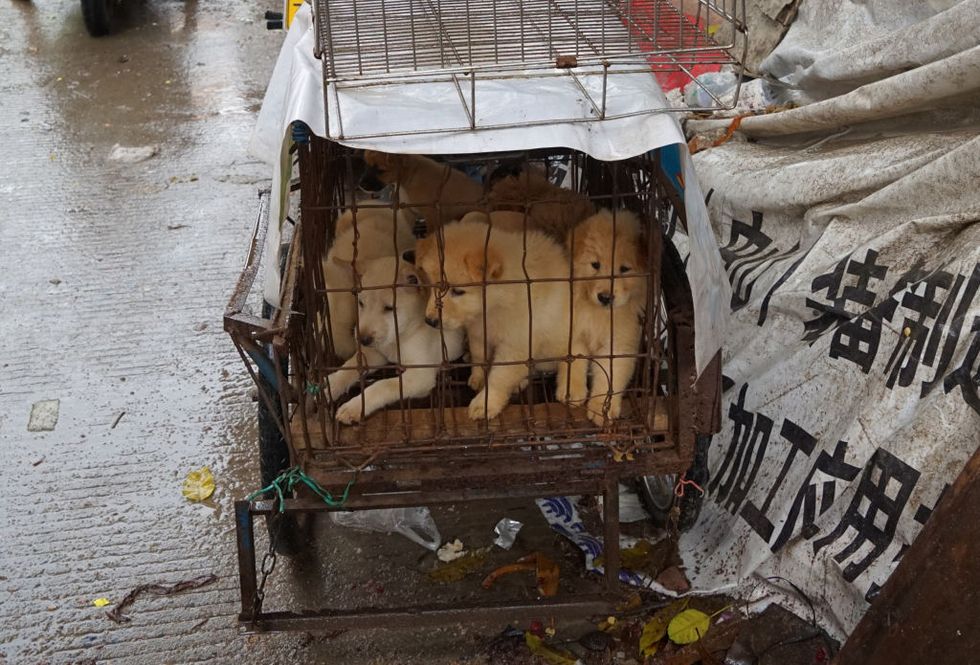 We quickly learned that this wasn't just a problem in China. It was found that other Asian countries such as
Indonesia
, Cambodia, and South Korea also legally operate dog meat farms.
As time passed, more and more dog meat farms and markets started coming to light...
@animalsvoice4 @GrouciDjamila @EliwithD @Blondevulcano @edwincwc @PsychicTrainer1 @Adriana79929839 @_Pehicc… https://t.co/g55GMC2cDF

— kathryn f (@kathryn f)1591814084.0
As did the sickening footage.
As you can see, there is absolutely nothing humane about the dog meat trade...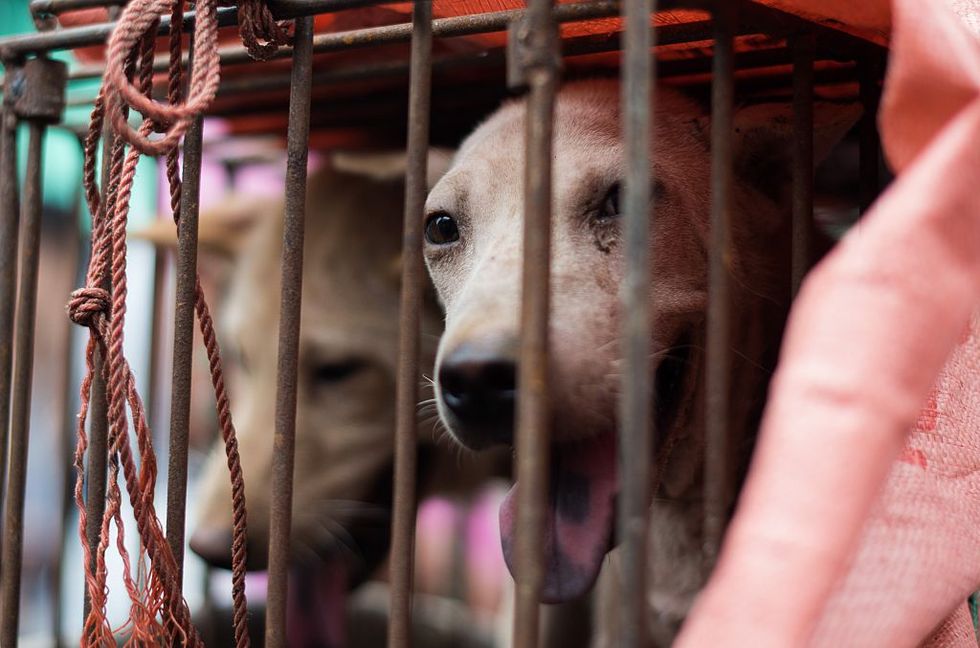 And, in the last couple of years, efforts have been doubled to bring an end to this barbaric act of cruelty once and for all.
Various celebrities and prominent figures started using their platform to raise awareness about the horrifying trade...
The dogs are tortured to "make the meat tastier". They are also skinned and boiled alive. It's not a food festival. It's Hell. #StopYulin

— Ricky Gervais (@Ricky Gervais)1459933672.0
British comedian and animal rights activist, Ricky Gervais, regularly shares messages and reminders about the issue of these markets, and urges his followers to work together to help bring an end to the trade once and for all.
And others have, themselves, rescued the dogs destined for death in the meat markets.
GMB EXCLUSIVE: An emotional Simon Cowell meets the little dog he helped free from a S.Korea dog meat farm ❤️ (pic t… https://t.co/Kiy8kOsgQ2

— Pip Tomson (@Pip Tomson)1594880688.0
Infamous music producer, Simon Cowell, recently rescued a dog from a meat market in South Korea.
Several campaigns have been launched, too.
2X MATCH: Bok Nal marks the 3 hottest days in South Korea in which over 1 million dogs will be sold & killed for th… https://t.co/33CpHJB7Nh

— Humane Society International (@Humane Society International)1594900667.0
The Humane Society International, an animal rights organization, has been campaigning for the end of the cruel dog meat trade for years, and has team members located in all the incriminating countries.
Slowly, but surely, we are starting to see progress.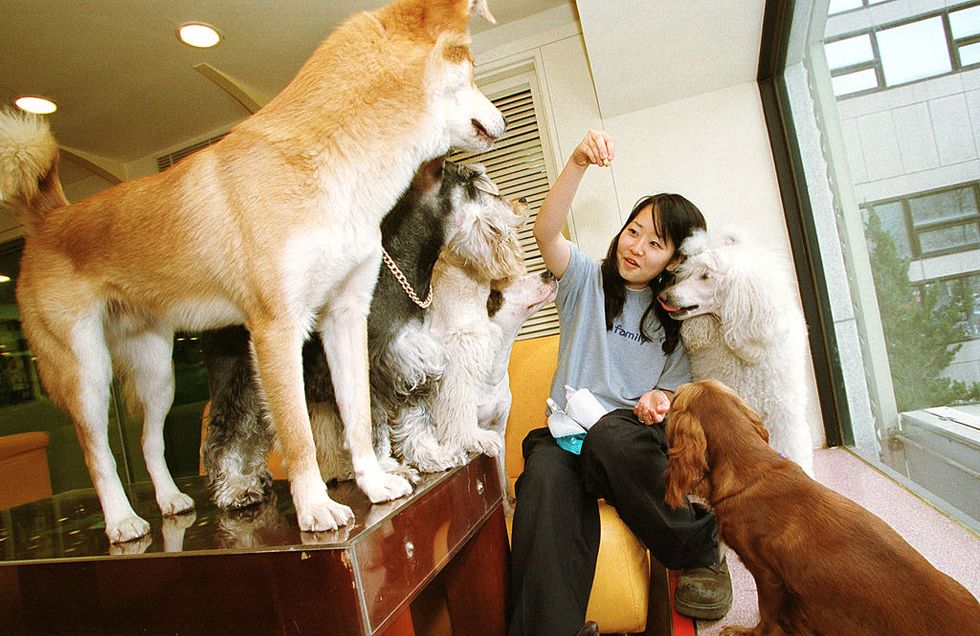 As the awareness and anger have grown over the years, hundreds of these markets have gradually begun to shut down.
China has even signaled for the trade to brought to an end altogether.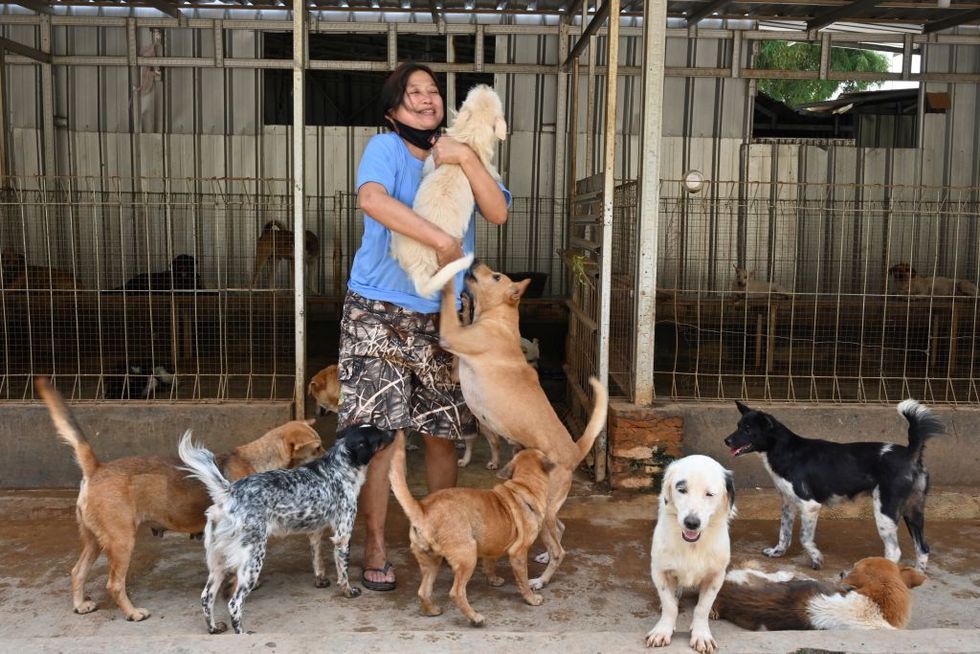 Earlier this year, the Chinese government
singled out
canines as forbidden in a draft "white list" of animals allowed to be raised for meat. They then called dogs a "special companion animal" and one not internationally recognized as livestock.
Thousands of dogs have even been rescued from these hideous markets and farms...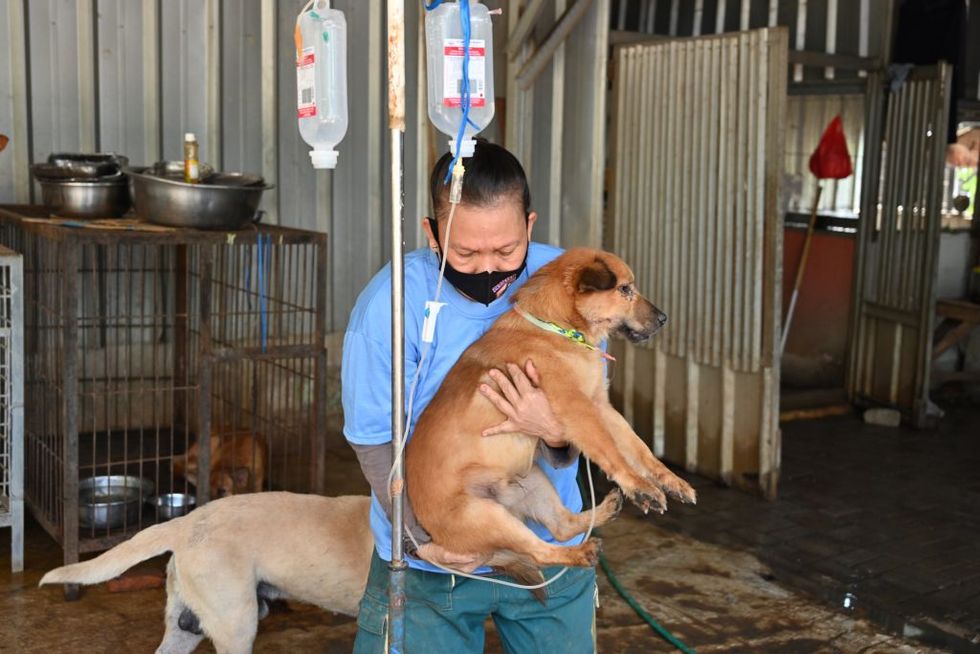 And many have gone on to be rehomed with loving families.
And this week, Humane Society International revealed one of their biggest hauls yet.
RESCUE: Our South Korea campaigner Nara Kim is leading our 16th #dogmeat farm closure, saving 70+ dogs - including… https://t.co/M2i2YvM8D5

— HSI United Kingdom (@HSI United Kingdom)1588757010.0
It was reported that over a
hundred
dogs were rescued from markets in South Korea, and have been flown over to the U.S for adoption.
All of the dogs were found in dog meat markets and farms...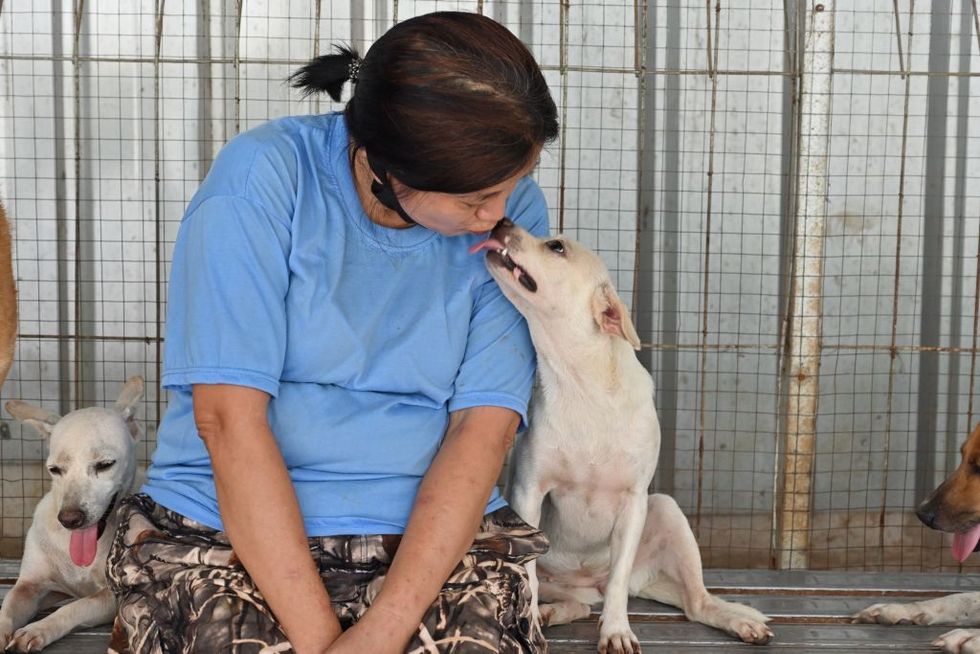 And they were each destined for a brutal death at the hands of the meat traders and butchers.
But, thankfully, help was at hand...
HELP: 70+ dogs saved from a South Korean dog meat farm have been waiting in boarding until it was safe to travel. N… https://t.co/KChbprdQic

— Humane Society International (@Humane Society International)1594401267.0
And, upon their rescue,
HSI
has since partnered with various animal shelters in Virginia, Pennsylvania, New Jersey, Maryland, and New York to find these pooches a loving home here in the States.
Of the dogs rescued...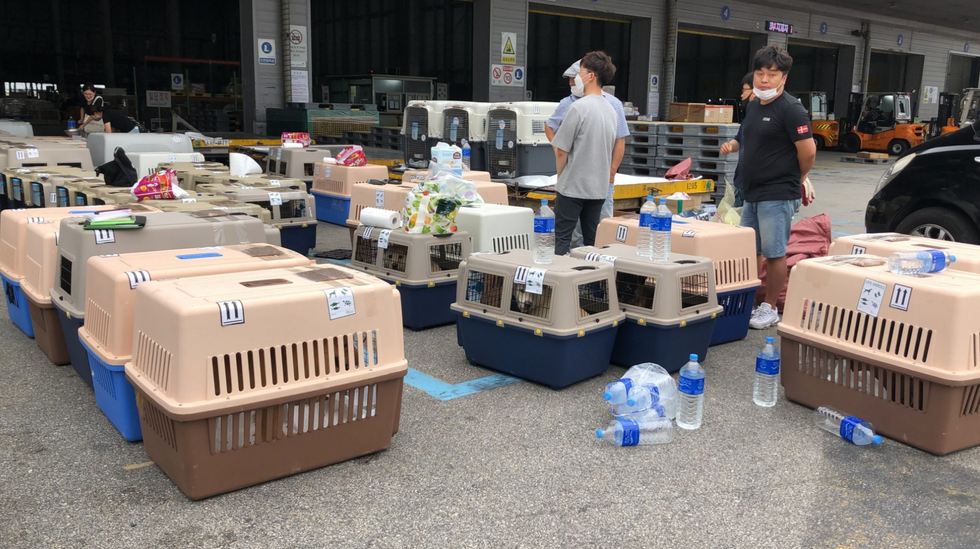 Sixty were taken from one single dog meat farm in May, which HSI has thankfully helped to close down following their rescue.
The dogs now have a bright and happy future to look forward to.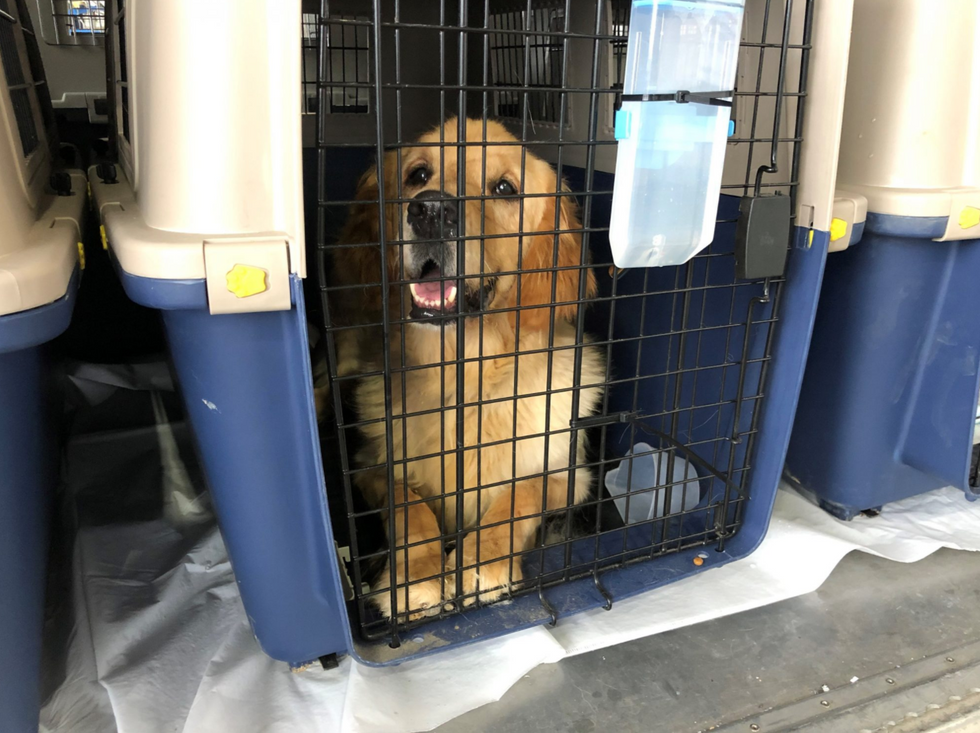 In the press release, CEO of HSI, Kitty Block, said: "Rescuing animals from suffering and neglect is as important as ever. Thanks to the hard work of our staff and partners - both in Korea and the U.S. - these dogs will now have the happy lives they deserve: with families who love them."
Who else wants to adopt a dog?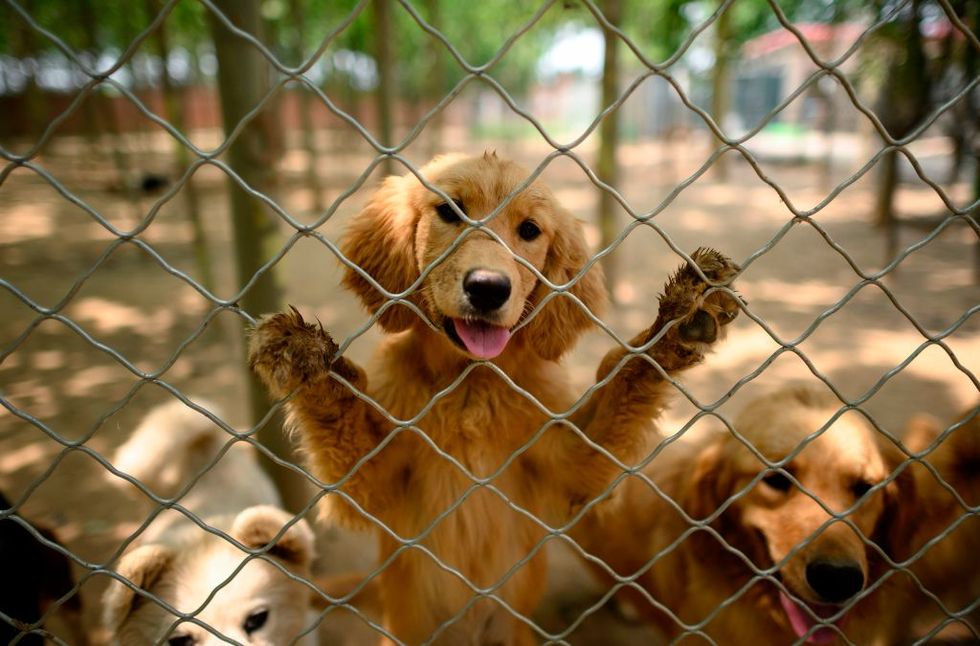 If you want to see the full list of animal shelters homing these dogs, you can do so
here
. But now, let's talk about something a little more lighthearted. Did you know that there's a hostel in Bali that uses rescued puppies for therapy? Keep scrolling for more...