Growing up, you go through many phases. And during those said phases, you find yourself obsessing over things that are, well quite frankly, regrettable. But there's one part of our lives that we look back on and think, "I will never regret this time," and that is the "emo" music phase. We all went through it. Being sixteen and constantly on the brink of a mental breakdown, it was easy for a lot of us to find comfort in the scene where acceptance was key and the punk scene was just that.
So you'll be pleased to know that we're going to be taken back to those times, but maybe this time, without the constant insecurities because our favorite emo band has just announced that they're reuniting this year! Who? I hear you ask.
It's none other than the kings of punk, My Chemical Romance.
Keep scrolling to find out all the details about this long-awaited comeback.
You haven't forgotten about My Chemical Romance, have you?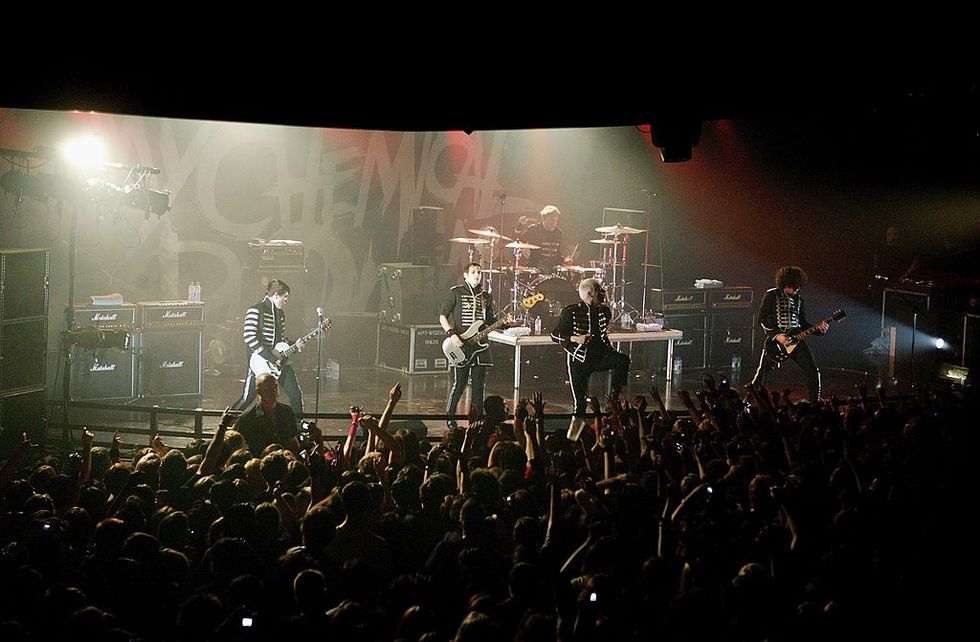 via: Getty Images
Of course, you haven't. The kings of punk music were literally our saviors during high school, and now they've set the whole of the internet in flames with one little announcement.
But first, let's re-live the iconic days.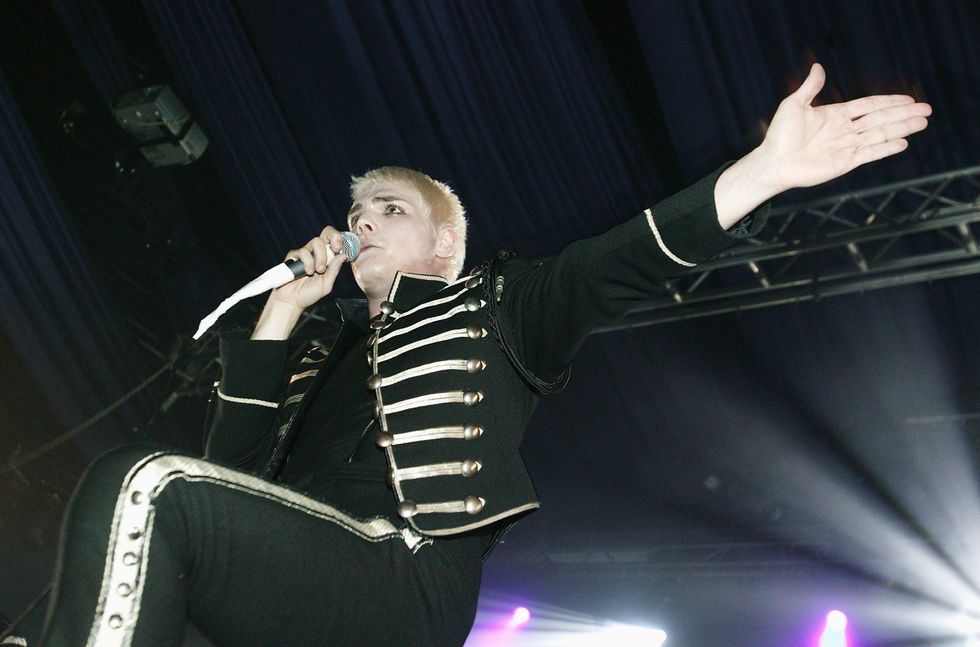 via: Getty Images
The nostalgic feeling is about to hit you as you read through this piece. You can thank me later.
In 2001, Gerard Way gave birth to My Chemical Romance.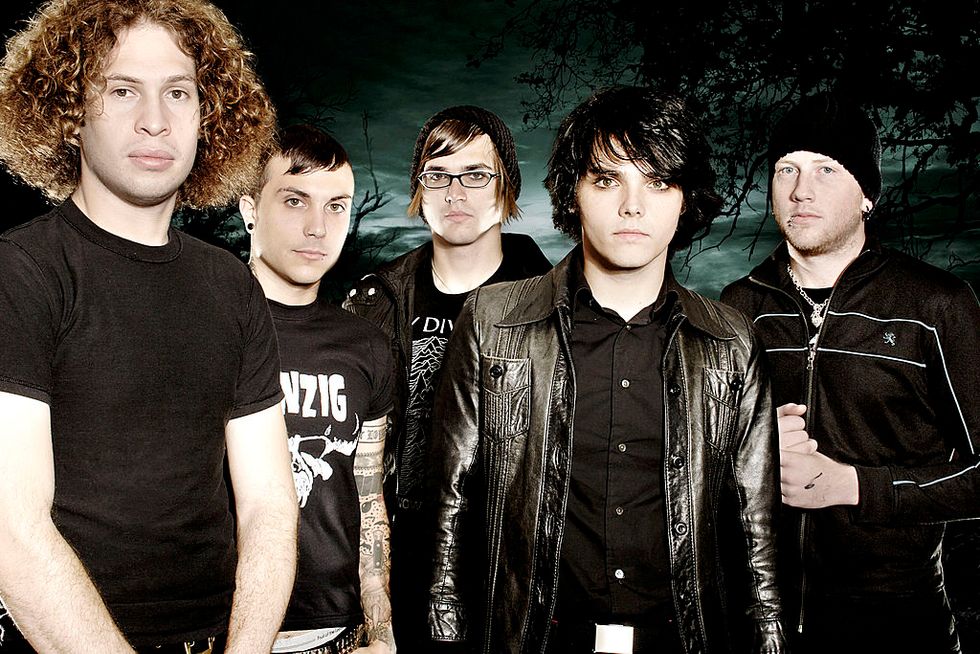 via: Getty Images
MCR came to life in the wake of the 9/11 attacks after frontman, Gerard Way witnessed the World Trade Center collapse right in front of him.
After deciding he wanted to start a band, he started recruiting members.
First up, we had drummer, Matt Pelissier who was closely followed by guitarist Ray Toro. Gerard's younger brother, Mikey Way got in on the action as the bassist.
The last person to finish up the ranks was Frank Iero.
And with the lineup complete, MCR started touring and producing music in hopes that they could soon start releasing albums.
And their hard work paid off because out came I Brought You My Bullets, You Brought Me Your Love.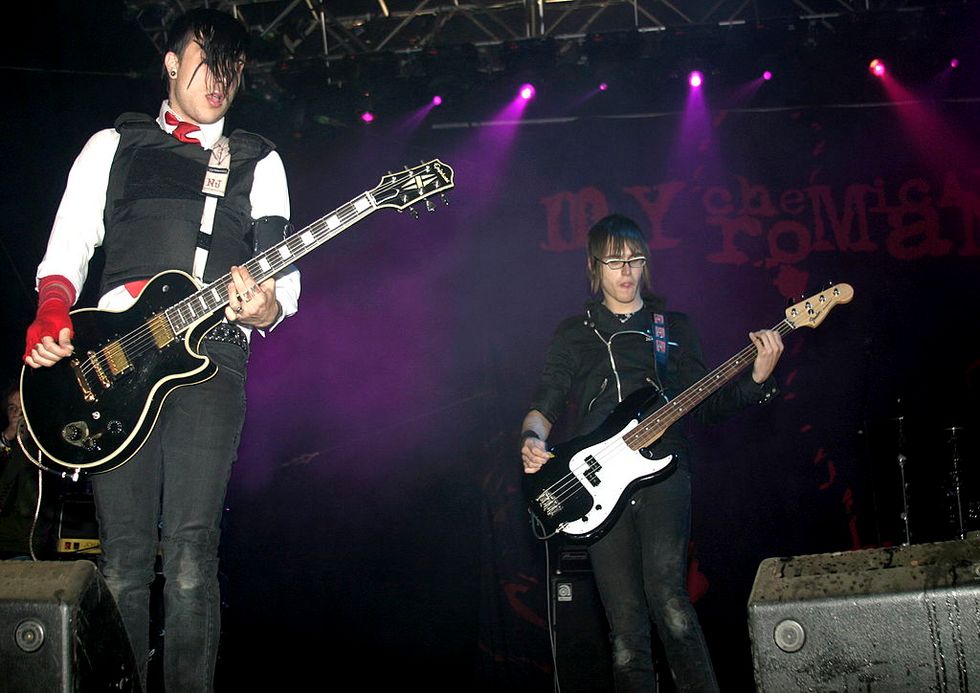 via: Getty Images
In 2002, a year after their initial forming, their first studio album hit the scene courtesy of Eyeball Records.
However, things weren't easy as their band was constantly compared to Thursday...
Thursday was another, more longer-established band under the same record label. Also starting out in New Jersey, their music spoke to the punk scene due to its "hardcore" nature.
So, it became difficult trying for MCR to cement their own legacy.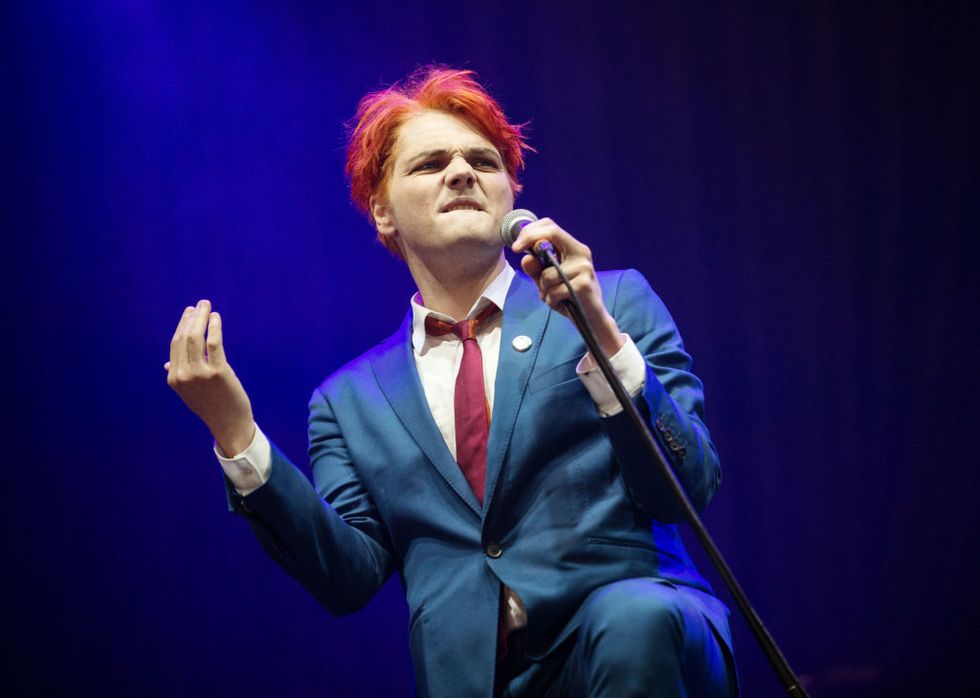 via: Getty Images
This prompted a label change, so the band dropped their deal with Eyeball Records and opted to sign with Reprise Records.
This little change propelled them into the big leagues.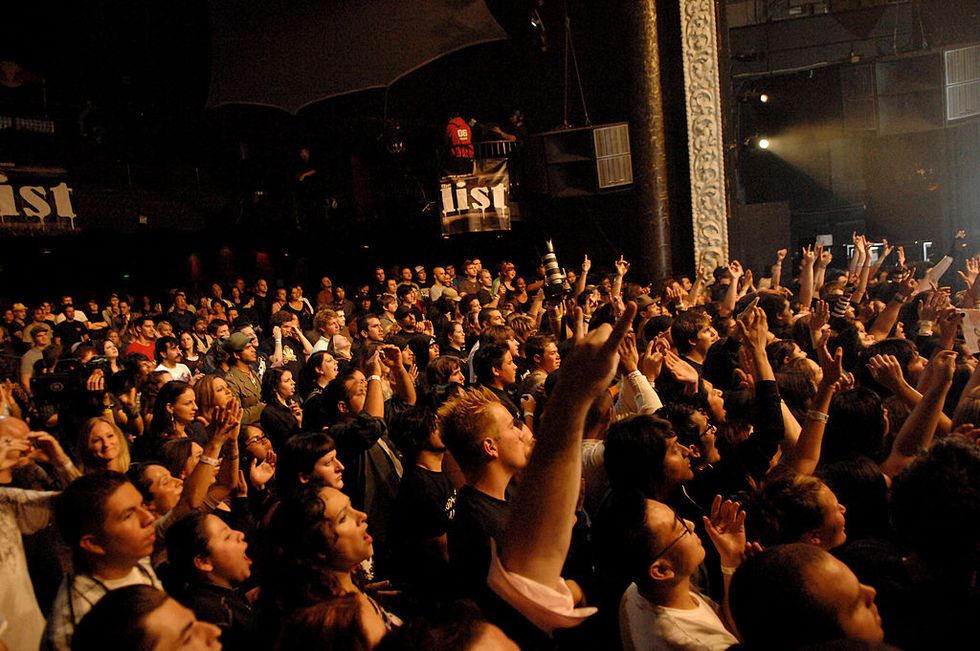 via: Getty Images
In 2004, they released
Three Cheers for Sweet Revenge
which became a platinum album. Fun little fact: The cover was designed by Gerard Way himself.
As with anything from the punk scene, reactions were mixed.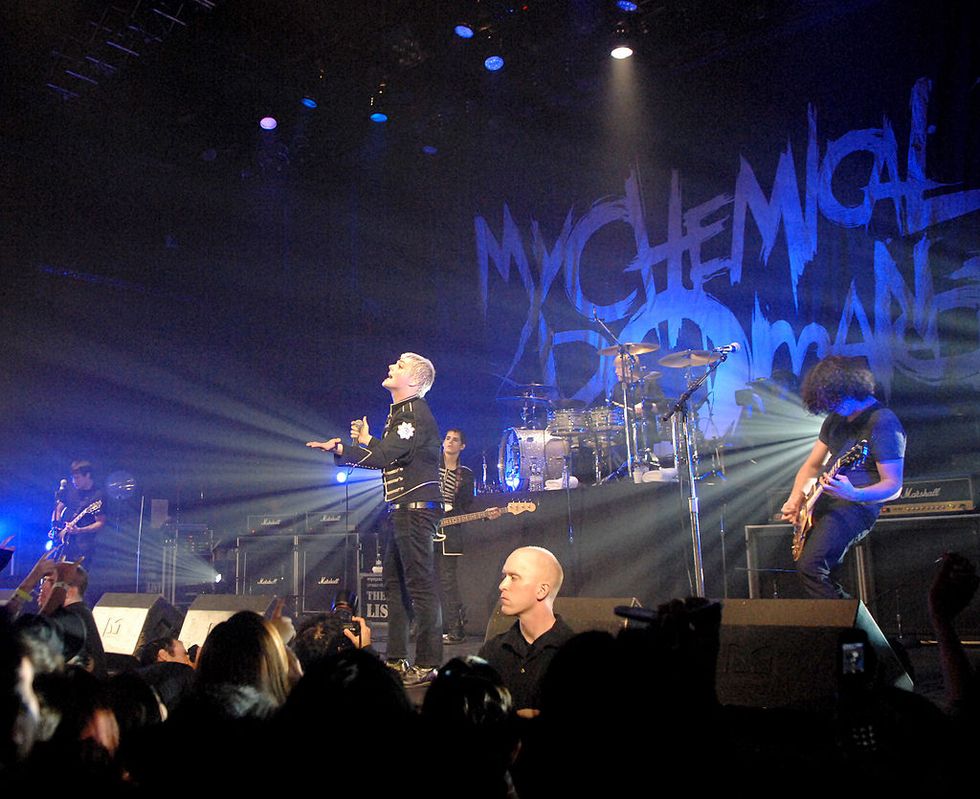 via: Getty Images
However, radio stations managed to pick up some of the tracks including "Helena" and "The Ghost of You." The band was quickly gaining the recognition they wanted, while simultaneously paving their own path in music.
Soon after the release of their second album, Pelissier left the band, so the drummer was replaced.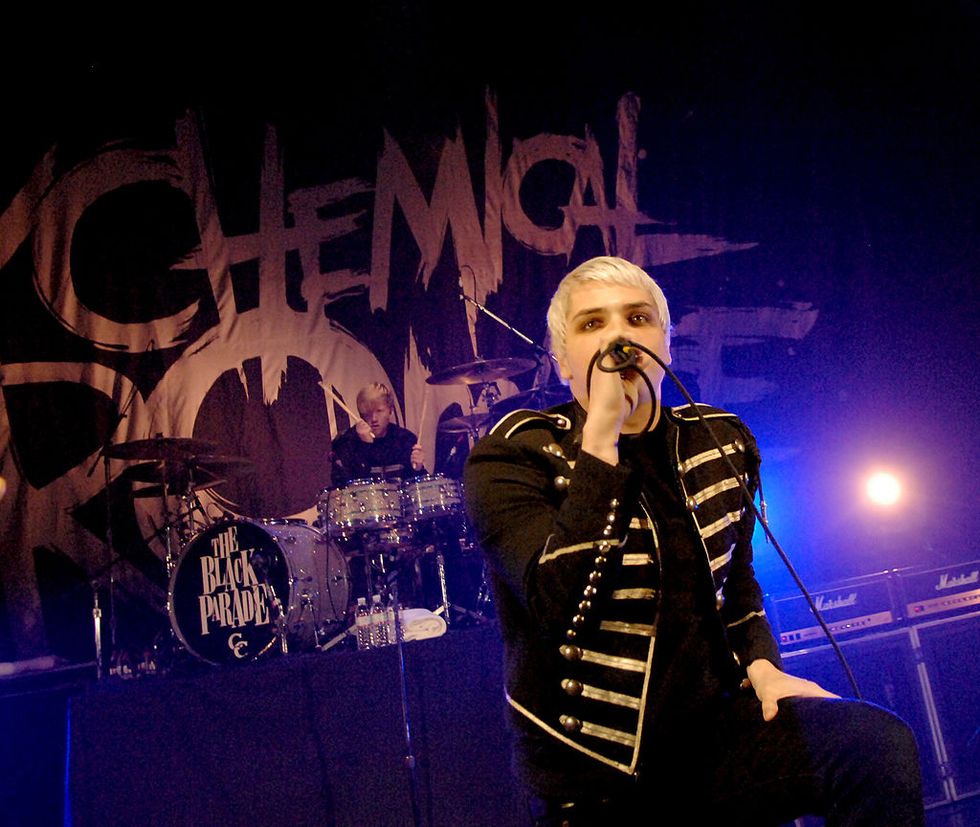 via: Getty Images
Bob Bryer, who had previously been working with the Used, was added to MCR and then began the touring.
After playing multiple shows, the band managed to secure some big slots...
Including one in which they were the opening act for Green Day during their American Idiot tour. An honor and a half.
And after a quick hair dye and fix up for Gerard, the band went for a more "ambitious" sound.
The Black Parade, their most famous record, easily achieved platinum standing in the industry and yet again, propelled the band further up the ladder.
However, despite their success, their personal lives were hard to maintain.
The Way brothers were both hit the hardest after Gerard became a new father and his brother Mikey, started dealing with many anxiety-related issues that often prevented him from performing. The band decided it was time to re-invent themselves.
Thankfully, their new punk-pop image worked with audiences.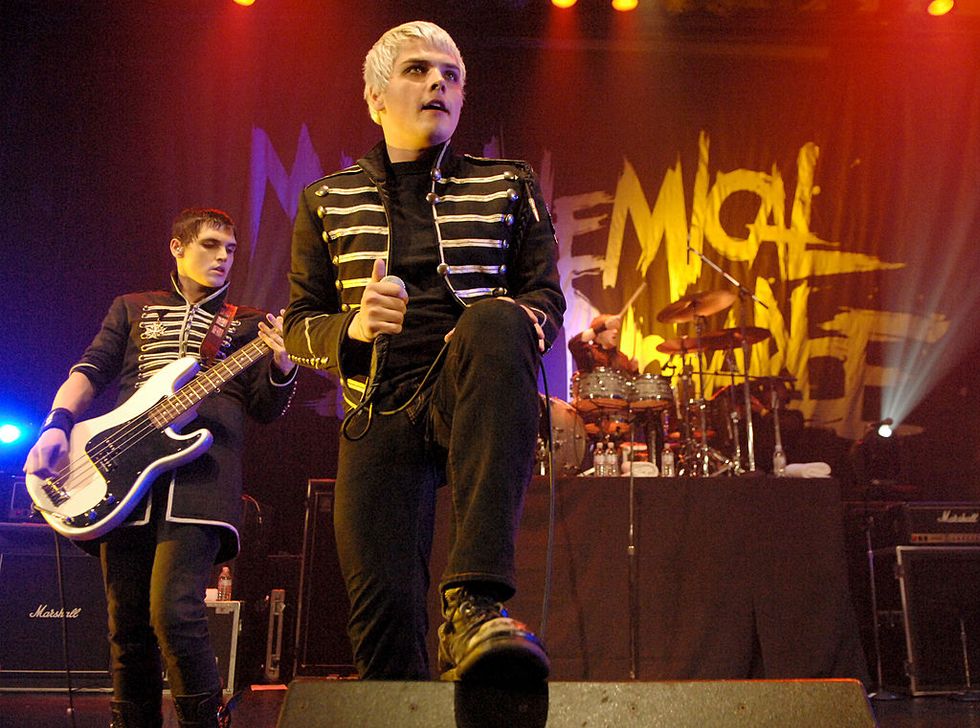 via: Getty Images
However, it was all shortlived, as the band decided it was time to call it quits in 2013. It was a pretty dark time for emos and punk rockers all over the world. And even though Gerard did some solo work, the vibe just wasn't the same without the entire band.
They released this statement:
"We've gotten to go places we never knew we would. We've been able to see and experience things we never imagined possible. We've shared the stage with people we admire, people we look up to, and best of all our friends. And now, like all great things, it has come time for it to end."
Now, 6 years later, My Chemical Romance announced that they're reuniting for a show.
Like Phantoms Forever... Tickets on Sale Friday 11/1/19 at 12:00 PM Pacific https://t.co/2YL9zhCflN https://t.co/X4BMzRUBqT

— My Chemical Romance (@My Chemical Romance)1572548403.0
The announcement was brought to us via their social media channels which sent the entire planet into meltdown.
Tickets go on sale today!
my chemical romance said fuck it y'all already in your eyeliner for halloween guess what keep it on

— elijah daniel (@elijah daniel)1572584354.0
On December 20th, at Los Angele's Shrine Expo Hall, the band will be playing a show but details about it have not been specified as of yet.
There's no word about this being a permanent decision...
@elijahdaniel That would imply that we've taken it off sir! And honestly at this point it's probably stained my ski… https://t.co/oyrgmw9yr5

— Cherry Red Sam 🍊 (@Cherry Red Sam 🍊)1572584452.0
But you can bet that we're crossing our fingers and toes, hoping it is.
Twitter quickly jumped onto the announcement, not being able to contain their excitement.
@ColbyBrock @MCRofficial 🖤MCR Will never die🖤

— 🖤🥀CamBam🥀🖤 (@🖤🥀CamBam🥀🖤)1572548693.0
I don't know about you, but I cannot wait! Let's hope we can squeeze an album out of this, or is that asking for a bit
too
much? And if you're in the mood to bring ut that emo side of you just one more time, then have a read about how Green Day, Fall Out Boy, and Weezer are going on tour together to bring emo back. Yes!