Jennifer Lopez has been a household name since the mid-nineties and has given us multiple banging tunes and feel-good movies.
In her latest quarantine selfie, fans thought they spotted something creepy but, after much speculation, the mystery as to what, exactly, that terrifying figure really is, has finally been solved… I'm still creeped out…
The loved up pair were both cautious about who they dated publicly and kept their relationship under wraps for some time. Speaking in the April of 2017 on The Ellen DeGeneres Show, Rodriguez talked about how the pair hooked up.

Rodriguez told Ellen that, upon encountering the star: "We basically had a small chit-chat… and she says, 'You have my number, reach out.' And I went home that night and reached out." They make it seem so easy!

Way back when, in 2005, Lopez attended a New York Yankees game with her then-husband, Marc Anthony.

In an adorable throwback shared by Rodriguez on Instagram earlier this year, he proved he'd had his eyes on JLo for a long while. Almost twenty years ago, a much younger Rodriquez asked JLo for her autograph. Life can indeed be funny, Alex.

After their whirlwind romance, the pair quickly settled into each other's lives. I mean, matching PJs, come on…

This modern family certainly seems to be tight-knit. Jennifer Lopez has twins, Maximilian "Max" David, and Emme Maribe, from her previous marriage to Marc Anthony. Rodriguez has daughters Ella Alexander, eleven and Natasha Alexander, fourteen, from his previous marriage to a lady called Cynthia Scurtis.

There appears to be no animosity from either side, and the 2 families have fused into one big happy family.

Frankly, I think the success of this modern family is that both parties have dived in and invested in each other's children's lives.

Celebrating success with the whole family.
As this Instagram post by Rodriquez reveals, this family is a unit. When celebrating Alex's daughter, Natasha's, graduation as a Freshman, the whole family was present. It seems as though JLo and Rodriquez's ex, Cynthia, get along just fine.

In a sweet post on JLo's Instagram, she shared a shot of Rodriguez and her son, Max, donning matching pajama bottoms. Daddy cool, eh?

What first attracted JLo to the baseball star was his evident family values. Turning fifty-years-old this year, JLo was no longer interested in dating boys. The Hustlers star wanted to date a real man, someone to raise a family with.

When planning the big day, both JLo and Alex Rodriguez wanted to ensure their children were involved and the day was as much about them all being a family as it was the pair getting hitched.

…stays together, right? It seems, after both having plenty of relationship experience under their belts, this time around, they've got it just right.

In this sweet post, Rodriguez proudly posts his beautiful modern family. We can expect now that the pair are married that this family model will continue growing from strength to strength.

Would you look at the size of that thing! I mean, I think it's safe to say that that diamond could crack a few eggs.

Not that Rodriguez – also known as A-Rod – has always had his life so together. The former baseball player turned sports presenter has had a rocky road to salvation. His first marriage to Cynthia ended in a messy divorce, with accusations that Rodriguez had extramarital affairs and had "emotionally abandoned" his wife and children. There were even rumors he had cheated on his wife with Madonna!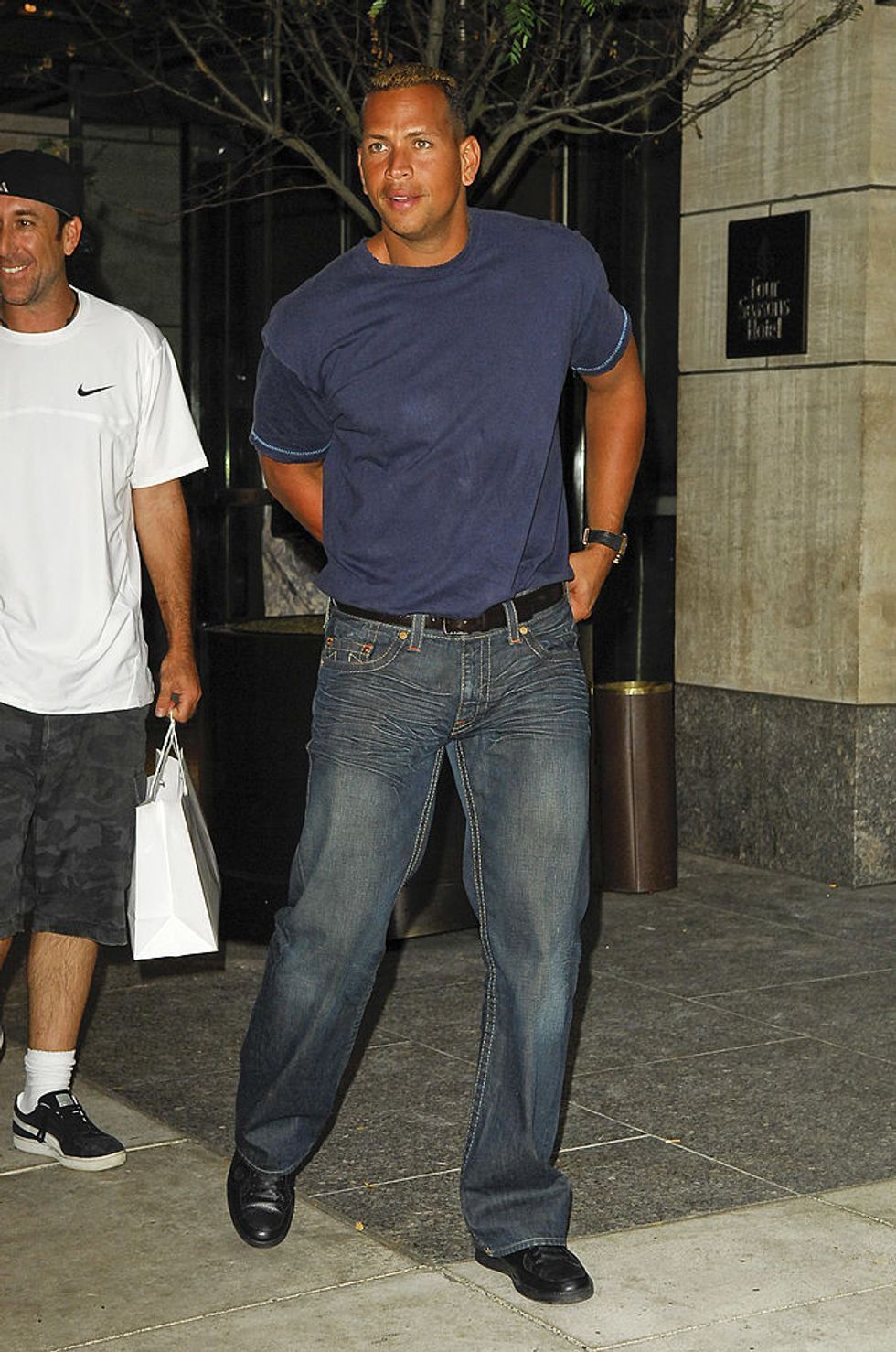 And I'm talking about the baseball-playing kind. Young, rich, and attractive with a sea of celebrity friends… can we really blame the young sportsman for getting a bit carried away?

At forty-four-years old, Alex Rodriguez has certainly proven that he's ready to be the committed family man. With his crush of over twenty years on his arm, it's safe to say that this is one guy that got a really lucky second chance in love.

Upon announcing their engagement, Alex shared that the loved-up couple received a letter from Michelle and Barack Obama. In the heartfelt note, Barack Obama shared some of his marriage wisdom. After being married for twenty-six years he said: "Whatever challenges life may bring, sharing them with someone you love makes it all better." Oh, you guys!!

They're also absolutely hilarious!

Many of us are struggling with homeschooling our kids – and it seems Lopez is no exception.

And she offered some experiences any new-to-homeschooling parent can relate to.

"Half the time I'm like, 'OK, yeah, let's look up that word. What does that mean? It's been an experience, for sure."

Taking super hot selfies, of course!

J-Lo makes aging look easy!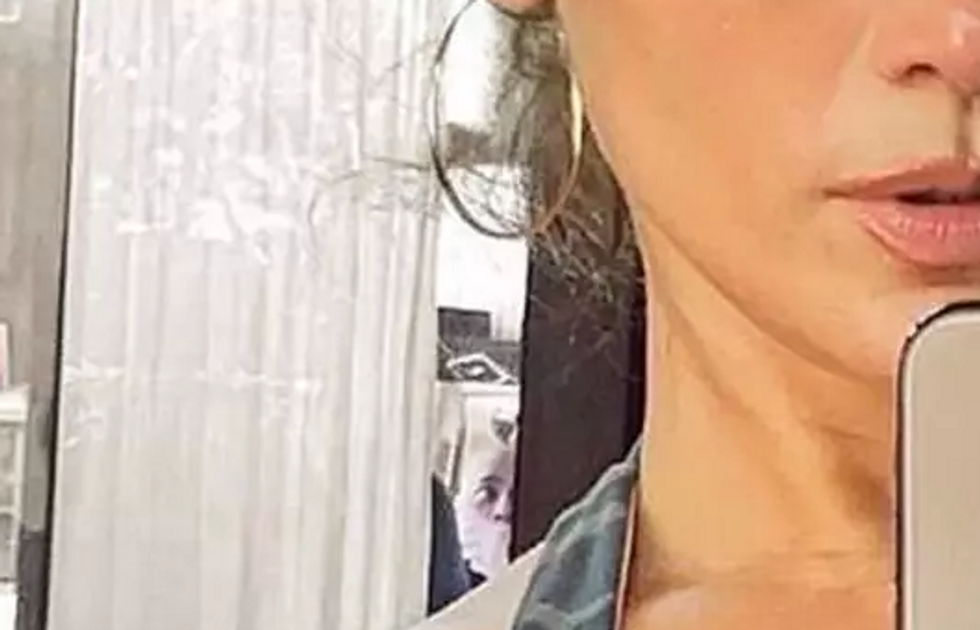 It looks like a tied up man wearing a mask!

Sure, it might be an optical illusion – but it's still a very frightening one!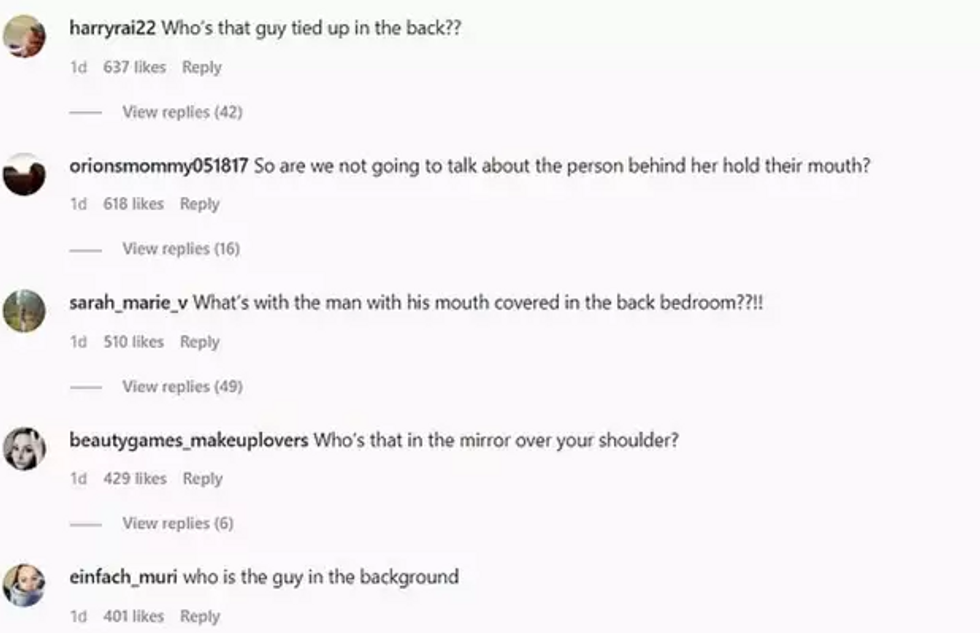 What do you make of it?

It was nothing more than A-Rod on a Zoom call. We just happened to see the moment he covered his mouth with his hand … Want more celebrity lockdown antics? Scroll on for Ellen Degeneres' latest blunder…