One woman in the audience has truly stolen the show.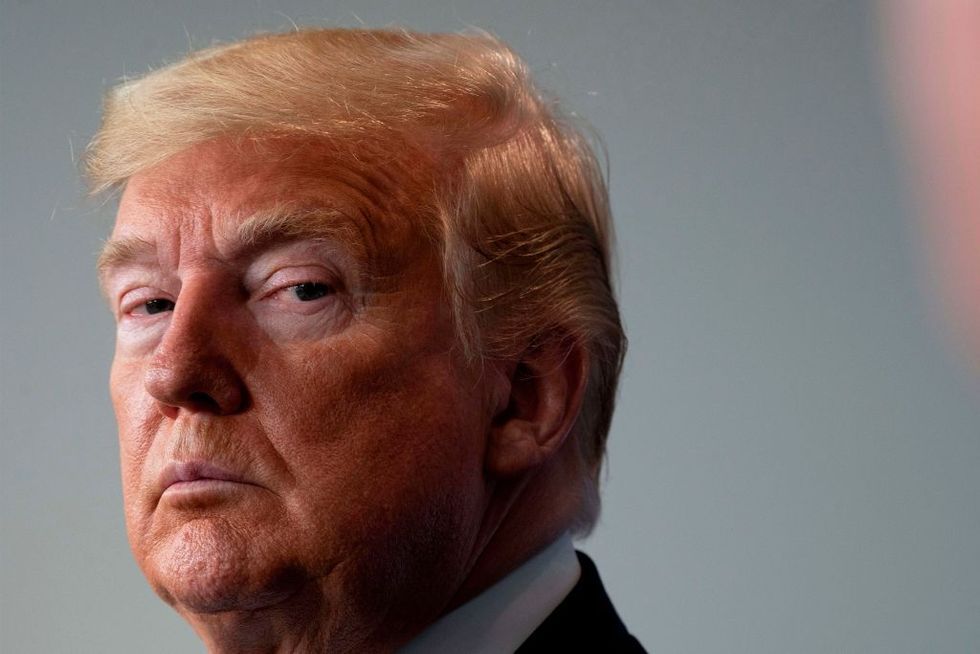 President Donald Trump's Miami town-hall forum this evening was far from dull, to say the least.

But was hastily canceled over coronavirus fears.

But it was established almost instantly that tonight's event was to be held virtually following Trump's positive COVID test.

And he demanded that the debate be restored to its original, in-person format, before adding that he would refuse to take part in any virtual debate entirely.

Which is the very thing we have been watching this evening.

At the exact same time as Biden's ABC appearance.

And it didn't take long for things to become very heated.

And it's clear it struck a nerve as he began viciously interrupting Guthrie when she was questioning him on these sensitive topics.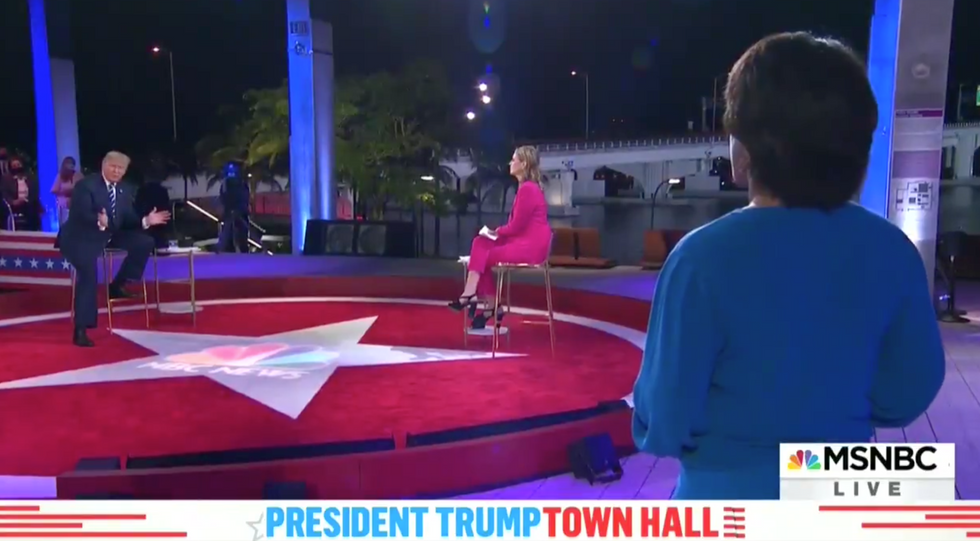 So of course it was bound to be brought up tonight… and immediately, Trump was on the defense.

To which he defended himself by degrading Guthrie by saying she was "so cute." Not cool, Mr. President.

And some seem to be a little bit too loyal.

She seemed to be a little bit giddy to be on TV, but it turns out that it was just because she was in the presence of such a "handsome man."

"Good evening, Mr. President! I have to say, you have a great smile!"

But the internet certainly didn't agree.

And it was all very awkward and uncomfortable to watch.

Well, that is what many people are now wondering!

Many feel that Paulette's childish swooning is totally irrelevant during a Presidential Debate… especially one that is so tense, too!

This lady who sat behind him and nodded emphatically – at everything he said.

Want more drama from the election? Scroll on…