It's been a pretty good year for Netflix.
The streaming site has been consistently releasing new content and follow-ups to some of its most successful shows, such as the recently released El Camino that continued the story of Breaking Bad - one of Netflix's most popular TV series.
But it is time for Walter White to step aside as it has just been revealed that Narcos: Mexico is releasing season 2 in February next year.
Keep scrolling to find out more...
Netflix is the place to be when it comes to binge-watching TV series.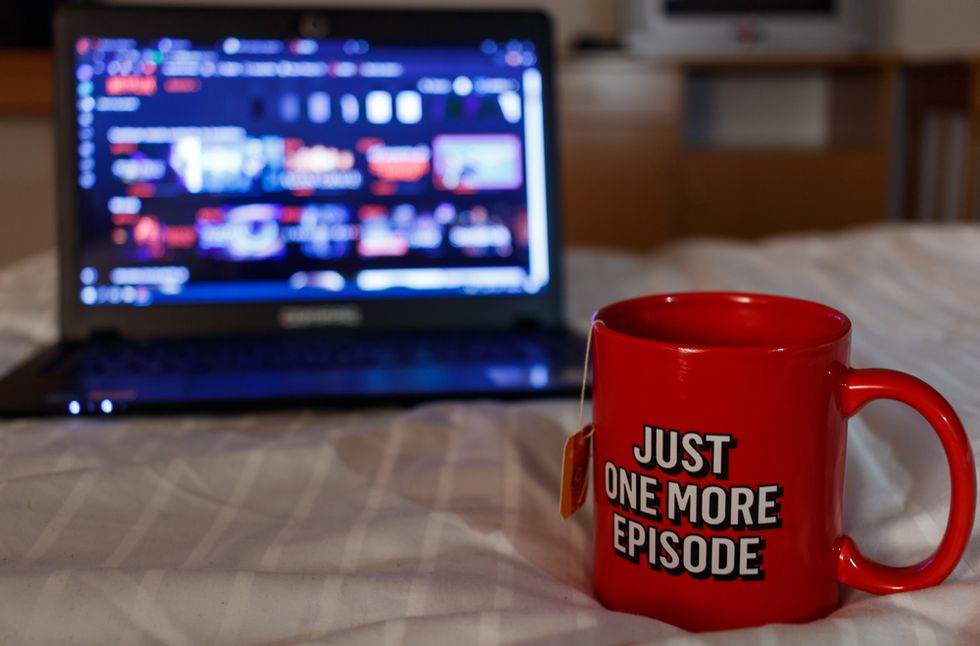 via: Shutterstock
I'll be the first to admit I am
very guilty
of binge-watching TV series, and Netflix truly has it all.
The choice that Netflix offers is endless...
Stranger Things currently holds the title for the most-watched TV series on the streaming app, but there are so many other shows that are equally as brilliant and loved.
Narcos is one of these shows.
via: IMDB
First released in 2015, Narcos tells the true-life story of the growth and spread of drug cartels across the globe and attendant efforts of law enforcement to meet them head-on in brutal, bloody conflict.
It centers around the Colombian drug lord, Pablo Escobar.
via: IMDB
Seasons 1 and 2 focus purely on the works of Escobar, who is played by Wagner Moura, how he built his empire, and how a DEA agent manages to eventually hunt him down and kill him.
Escobar's exploits plagued Colombia...
The show highlighted the brutality of Escobar's empire and how many lives were ruined and taken from drug smuggling, and the millions he banked in on.
Pablo Escobar was very clever in disguising himself as a good person...
Season 2 ended upon Escobar's death...
via: IMDB
And the third and final season of Narcos chronicled the DEA's hunt for the Cali Cartel leaders after Escobar's death, which happened in 1993.
But this didn't mean the end of Narcos...
In November 2018, Netflix released Narcos: Mexico, a sister series to Narcos that focused on the drug trade in Mexico.
Narcos: Mexico was a huge success.
via: IMDB
Rather than outlining the past, it explores the origin of the modern war on drugs, beginning at the time when Mexican traffickers were a loose and disorganized confederation of small-time, independent growers and dealers.
Drug trafficking continued after Escobar's death...
via: IMDB
The rise of the Guadalajara Cartel is strongly focused upon as an American DEA agent learns of the dangers when targeting the narcos in Mexico.
It was originally intended to be season 4 of Narcos ...
But due to its major success, producers decided to make it into a separate series.
José María Yazpik was a big face in Narcos: Mexico.
via: IMDB
José María Yazpik plays Amado Carrillo Fuentes, who was known in real life as El Señor de Los Cielos - which translates to The Lord of the Skies - because of the large fleet of jets he used to transport drugs.
José posted on his Instagram recently...
Narcos: Mexico season 2.
The second season was already confirmed...
We're building an empire. Why stop now? https://t.co/1e1JY5L6ye

— Narcos (@Narcos)1544022000.0
But producers decided to hold off from announcing a date, leaving fans pondering in anticipation.
It is still unknown as to what season 2 will entail...
But the voice-over from DEA agent Walt Breslin
said
: "What happened in Guadalajara in the early '80s was the beginning."
It seems season 2 will be equally as intense as the first...
"What happened in Guadalajara gave birth to the first cartel. From that, others would follow," he went on to say. "And the violence and money and drugs, they just f****** explode. It changed the DEA, too."
Narcos: Mexico tries to be as authentic as possible...
via: IMDB
"Maybe it woke us up, I don't know. But it's where the first shot was fired, the one that started the drug war. And after that, none of it would be the same. How could it be?"
The drug war in Mexico was certainly no laughing matter.
via: IMDB
The finale ends with him saying: "We knew we were in a war. Now, it was our turn. Pretty soon, they were gonna know, they were in one too."
We only have a few months to wait...
Netflix is yet to announce when Narcos: Mexico season 2 will premiere, however. But if you're interested as to what Netflix has in store for us next month, keep scrolling...