Remember 2017? Of course you do.
A year filled with more downs than ups, who could ever forget that dreadful time in all of our lives? Let me quickly round it up for you. Trump finished his first year in the White House, The Russian Investigation began, Las Vegas saw the deadliest mass shooting in modern history, and three monster hurricanes swept the south of the country. Could it have gotten any worse? Well, at least the whole of the Amazon rainforest wasn't burning like it is now, right?
Anyway, moving on. For festival-goers, what was supposed to be one of the best times of their lives, in 2017, took a turn for the worst. And Netflix has decided to turn the event into a horror series. Keep scrolling to find out exactly what it entails...
Did you hear about what happened at the Fyre Festival?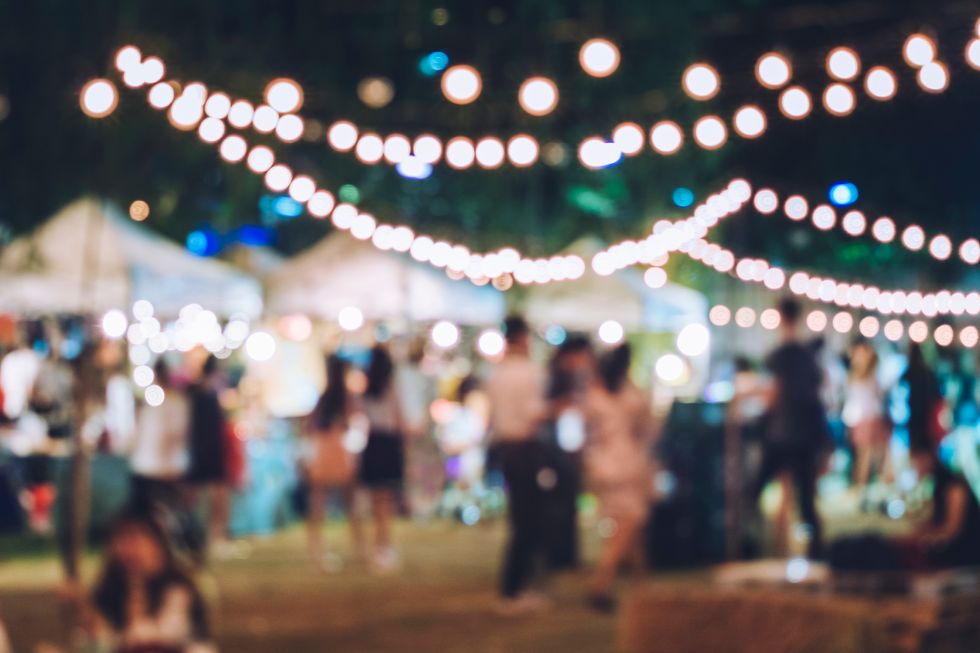 via: Getty Images
The Fyre Festival, which made its debut appearance in 2017, was the biggest "festival flop" that the world has ever seen. As reported by the
BBC
, the event was
supposed
to be a luxurious one, but it turned out to be anything but.
Everyone attending was promised a "glamorous party" on a deserted island somewhere in the Bahamas.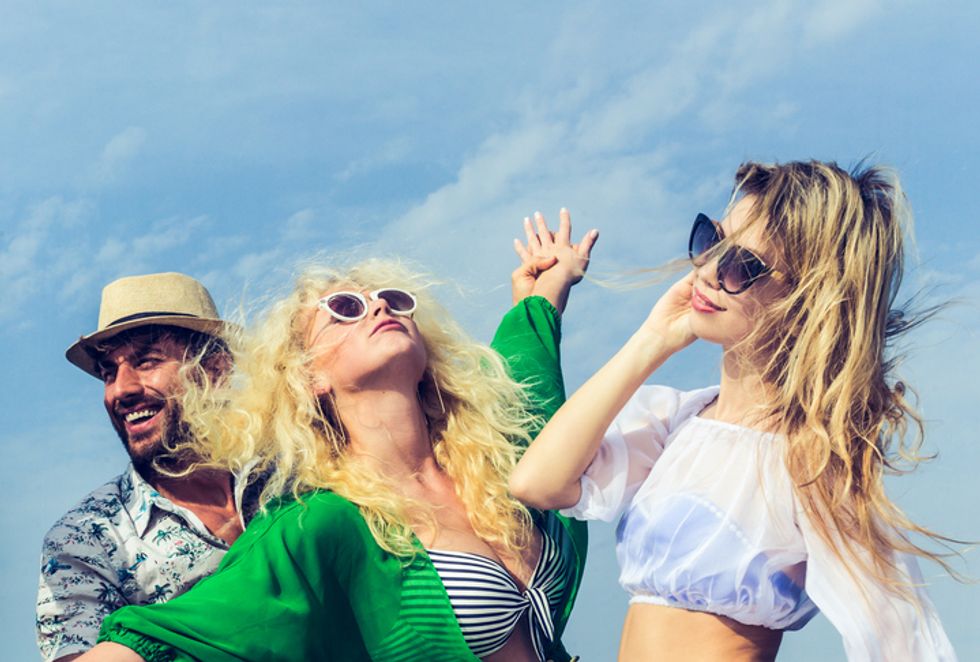 via: Getty Images
But there was nothing of the sort. Instead, they were met with soaked mattresses, slices of thin cheese on bread as a "luxury" meal, and a warehouse. Fun.
For those of us who didn't attend, it was a pretty funny fail to witness...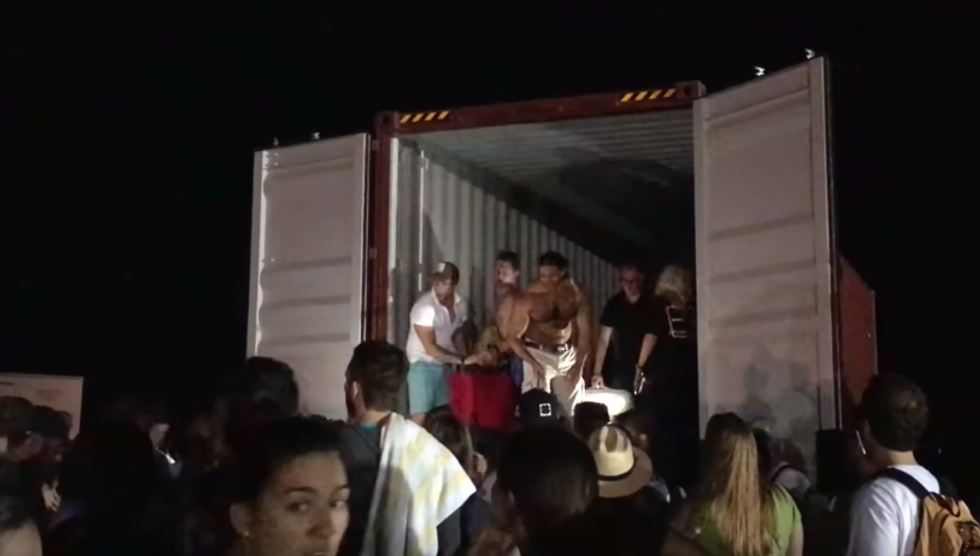 via: YouTube
But for those who had paid for a ticket, which didn't come cheap, it was their worst nightmare.
Tickets ranged from 500 to 100,000 dollars.
Well, for "the best in food, art, music, and adventure" on a Carribean island, you would expect it to cost you a fair bit of pocket... maybe not 100,000 dollars worth, but each to their own.
Seth Crossno, a blogger, was one of the unlucky ones.
After hyping up the event on their social media accounts, they were left feeling regretful when they actually arrived.
He even told Radio 1 Newsbeat about something weird that he had found...
So Fyre Fest is a complete disaster. Mass chaos. No organization. No one knows where to go. There are no villas, ju… https://t.co/kH5ywfcIxc

— William Needham Finley IV(It's real. I made it up) (@William Needham Finley IV(It's real. I made it up))1493337113.0
"I tweeted out a picture
of a planning notebook we found on the ground and it's hysterical. There's a list of things the organizers wanted to order and it's things like 6,000 Skittles sweets and 9,000 glow-lollipops. Did anyone think about planning the
actual
festival?"
Clearly not, but they managed to promote it to the heavens and beyond.
The promo shots and videos involved popular celebrities such as Bella Hadid and Kendall Jenner. I mean, if you've got them on board, then you're halfway there when it comes to building the hype. The rest of it involves actually delivering on everything that you've promised, right? Maybe they just blew their entire budget on the promotion?
The whole event was hosted by rapper, Ja Rule, and now-fraudster, Billy McFarland.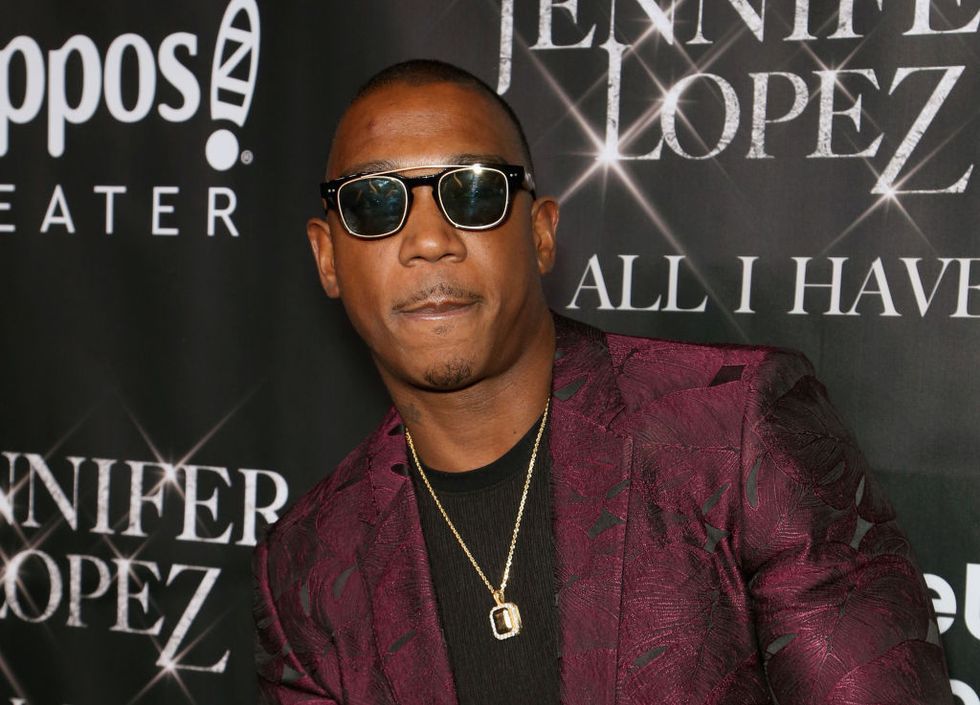 via: Getty Images
Ja Rule is currently being sued by many of the attendees, including Seth and his friends, because they were the only few people that had physical evidence of their time there.
And as for Billy...
I suspect that he's a little too busy serving a six-year-long jail sentence to be worrying about the failed Fyre Festival, but, when he gets out, I'm sure that he'll have a couple more lawsuits heading his way.
It's been a long battle, but it's looking like Seth is going to win this one.
Walter Magazine
: "My footage and tweets are probably the most used evidence from the island because I brought a ton of extra battery chargers. I was one of the few people with a functioning phone. As a result, people have reached out."
Some good has come out of all this, though...
Well, maybe not for the attendees who seemed to use their whole life savings on going to this festival. But Netflix has a documentary on the platform which goes into more depth about how one of the biggest
scams
in festival history managed to take place.
And, now, they've taken it one step further...
Netflix has decided to base its next horror series on this whole fiasco. The series will be available to stream on Thursday, September 12th and will star the likes of Kate Bosworth, Alex Pettyfer, and Kota Eberhardt.
When Fyre Festival meets The Hunger Games, you get The I-Land...
The first trailer shows the "immersive" experience, which quickly turns dangerous.
And everything unfolds just as the Fyre Festival did... kind of.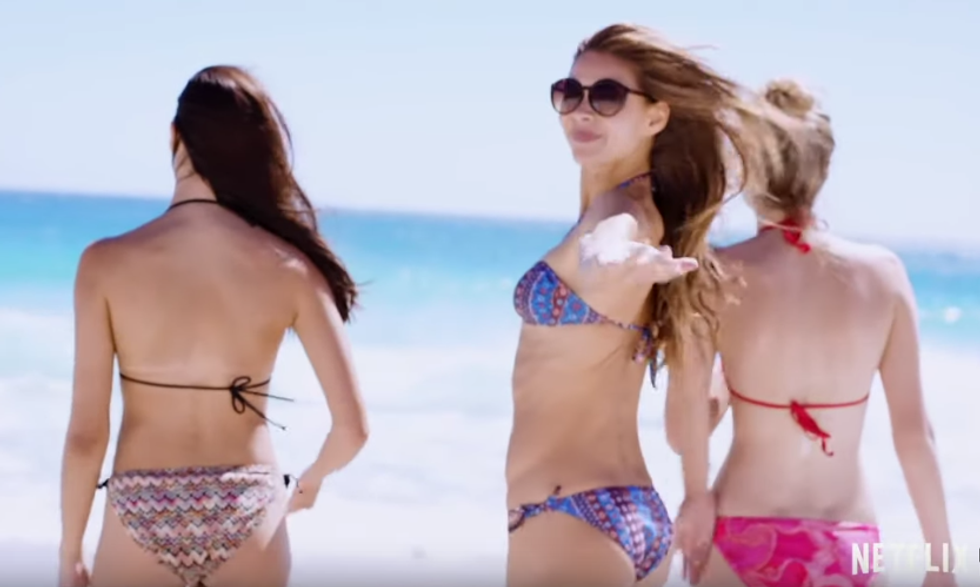 via: YouTube
There are bikini-clad women dancing on a beach somewhere in what looks like the Bahamas.
Everything seems pretty good at the start...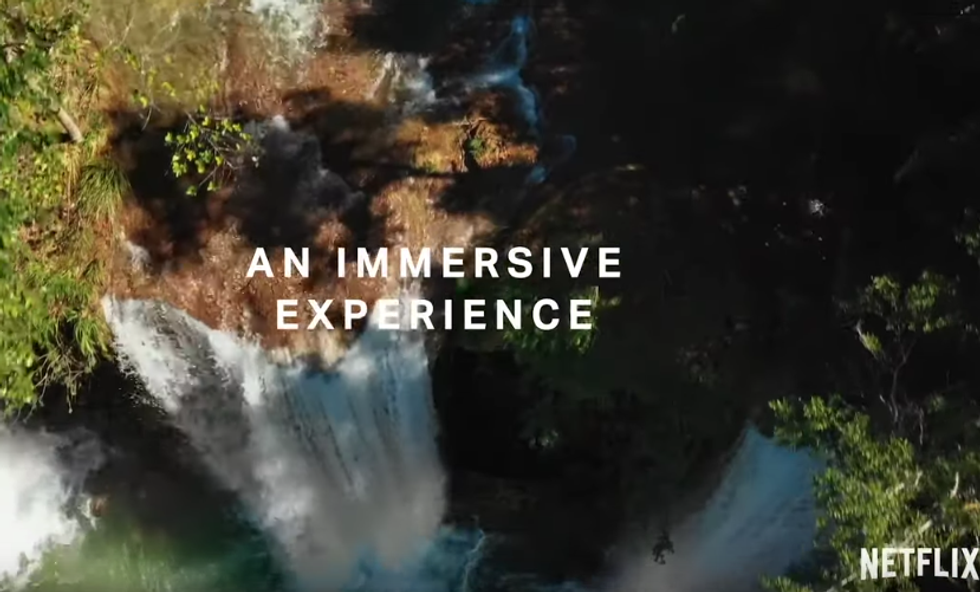 via: YouTube
Sun, sea, sand, music, swimming pigs, what else could you possibly want?
"Once you arrive, you'll never leave."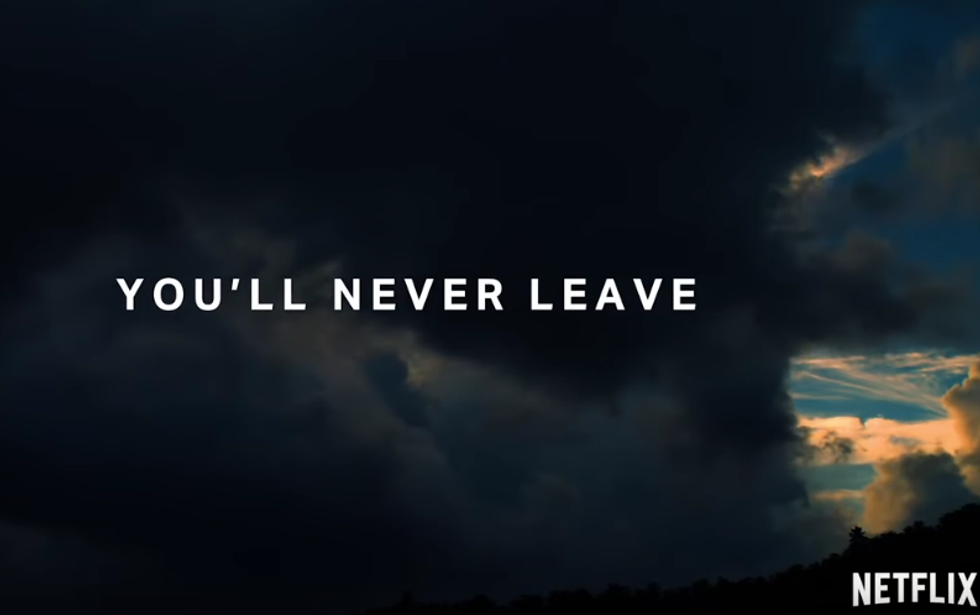 via: YouTube
Notice how that statement doesn't give you a choice. It goes downhill from this point. The screen flickers into darkness and then we're exposed to chaos and carnage.
And, suddenly, the sun becomes sweltering and the sea is washing up bodies on the shore.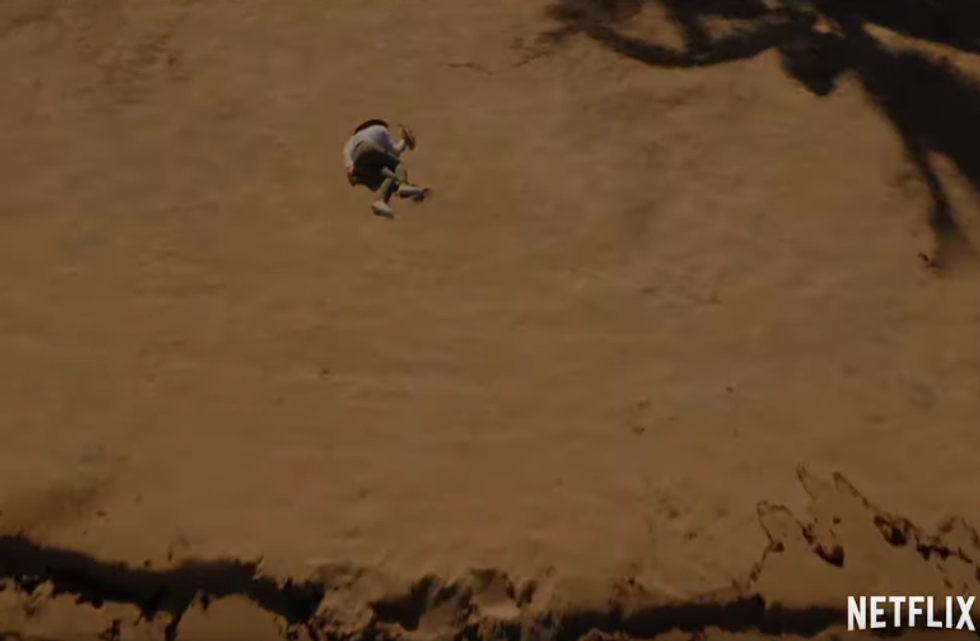 via: YouTube
It's a very exaggerated version of what actually happened at the Fyre Festival, but, for entertainment purposes, we're here for it. During one scene, we see a woman screaming and clutching her bloodied hand, which is missing all her fingers. And the weirdest part is that we then see a bunch of people watching all of it happen on TV screens! Is it all a survival game?
It is pretty gruesome if I do say so myself, but it looks like I'm going to be hooked!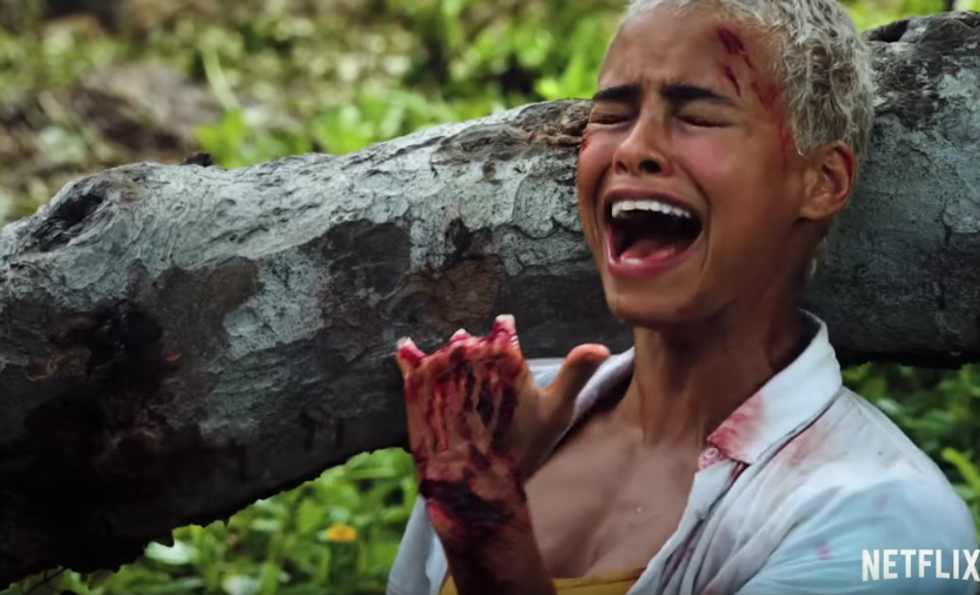 via: YouTube
September 12th guys, keep your eyes peeled!
Here's a look at the trailer:
And if you're in the mood to binge-watch another series before this one starts, we've got you. Have a scroll through these Netflix recommendations. We've even ranked them for you! You can thank us later!