Netflix has gone and done it again. The streaming giant is truly on a winning streak when it comes to its horror-related releases, and given Halloween is only a matter of days away, there's nothing better than getting your teeth into a fresh new spooky spectacle.
One of the platform's latest releases has really got people talking. Eli ticks all the boxes for a good horror movie - creepy premise, good hook, unpredictable twists and turns, and scenes that are guaranteed to play on your mind.
In fact, the spooky flick is that terrifying, it's had viewers "seeing demons." So, all-in-all, the general consensus is that the movie is absolutely petrifying. 
Feeling tempted to take on the challenge? Keep scrolling to see what all the fuss is about... if you dare.
There's something twisted within us that just loves a good scare.
Nothing about being completely creeped out, jumping out of your skin, or sleeping with the light on after embarking on a late-night horror movie viewing seems all that appealing, but somehow, the horror franchise has racked up quite a significant fanbase.
Many of us are enticed by the thought of tackling a scary movie.
From ghosts and demons to gore and cold-blooded murder, there seems to be no end to what producers can come up with for their latest horror-related ventures, and for what we are willing to endure.
It's almost like an addiction.
No matter how frightening or gory, it seems we just can't stop watching.
And there's a race to keep topping the scare-factor.
With decades worth of horror cinematic history, we have gotten used to the usual horror tropes thrown at us on-screen, so writers are constantly having to find frightening new avenues to explore to add a new narrative to the classic horror franchise.
Streaming giant Netflix has certainly enjoyed success within this sector.
The platform seems to be really good at roping in horror fans with its
tantalizing releases.
Shows like The Haunting of Hill House are proof of this.
via: imdb
While the platform treats horror fans to a petrifying selection of scary movies, it's also been host to horror-series, like
The Haunting of Hill House
, that gives viewers a prolonged adrenaline-inducing experience of horror.
And of course, the streaming service offers a slate of cult classic horror movies too.
via: imdb
Although, the most dedicated of horror fans tend to know these movies inside-out.
In the lead up to Halloween, Netflix has been treating fans to a slew of fresh horror content.
via: imdb
There's no better time to sit back and watch a horror flick than the most spooky time of the year... Halloween. And we have to be honest, this year, Netflix is
truly
knocking it out of the park.
But one of the platform's horror drops has been garnering significant fan attention.
via: imdb
Brought to us by the producers of horror smash hits,
The Haunting of Hill House
and
Geralds Game
,
Eli
 stars Charlie Shotwell in the leading role alongside Kelly Reill, Max Martini, and
Stranger Thing's
Sadie Sink.
Eli centers on a young boy who has a debilitating illness.
via: imdb
His illness means he's confined to the indoors and must wear a protective suit if he were to go outside.
His parents, Rose and Paul, send Eli to a treatment facility to try to find a solution.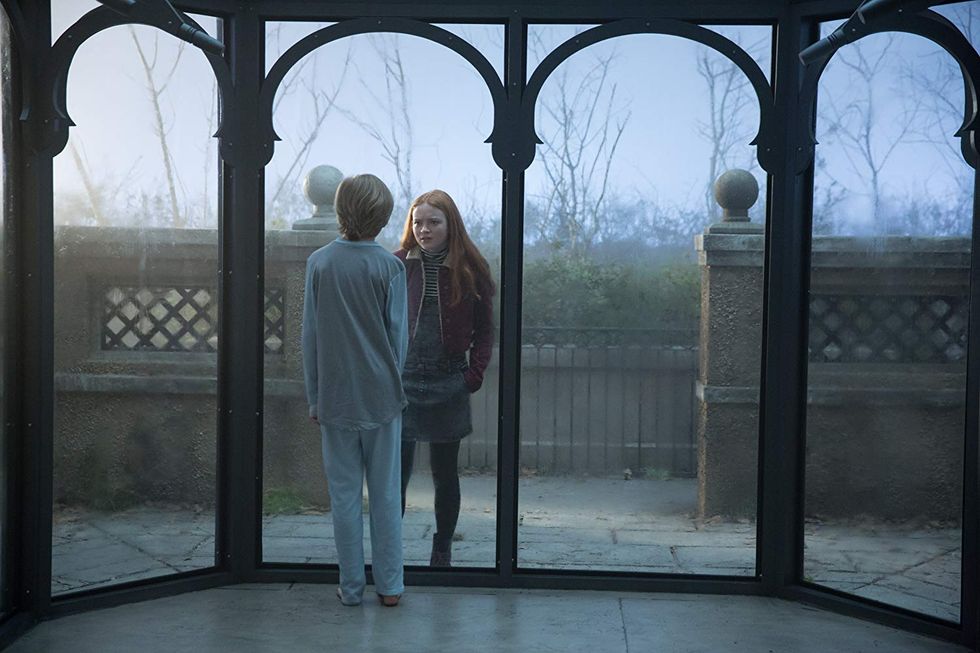 But of course, things don't
quite
work out as they'd hoped - given it's a horror movie and all.
But shortly after, things take a supernatural turn...
via: imdb
The treatment leaves Eli in great pain and the 10-year-old soon begins to realize that things in the facility aren't as they seem - leaving him unable to trust anyone. It isn't long before the whole facility becomes a full-blown terror-fest for the young boy.
The movie uses some classic horror tropes.
via: imdb
The flick boasts creepy kids, a decrepit old house, questionable medical procedures, all with a supernatural undertone... aka
everything
that makes a good horror watch.
But by no means do the traditional tropes mean this is your average horror flick.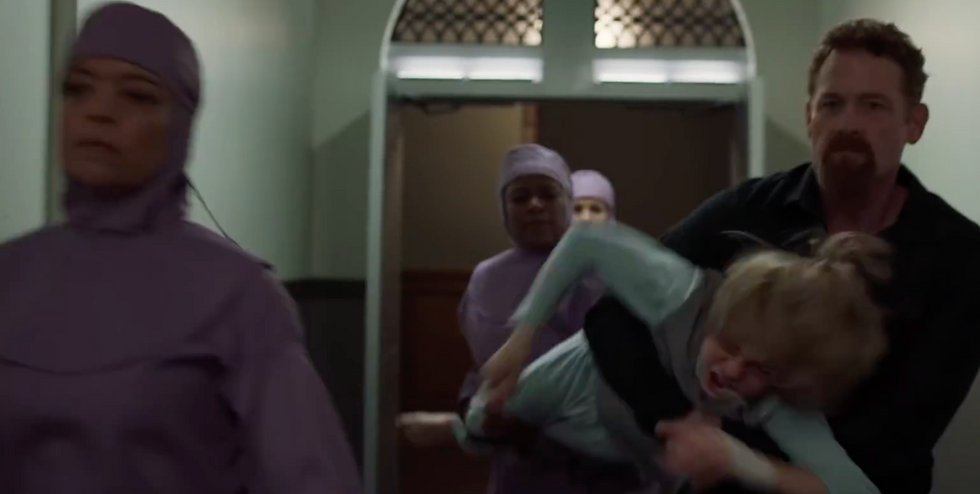 via: YouTube
While the majority of the film plays out like a typical supernatural ghost story, viewers are treated to a shocking twist at the end that sets it apart from its other horror-themed counterparts.
It's truly a terrifying spectacle.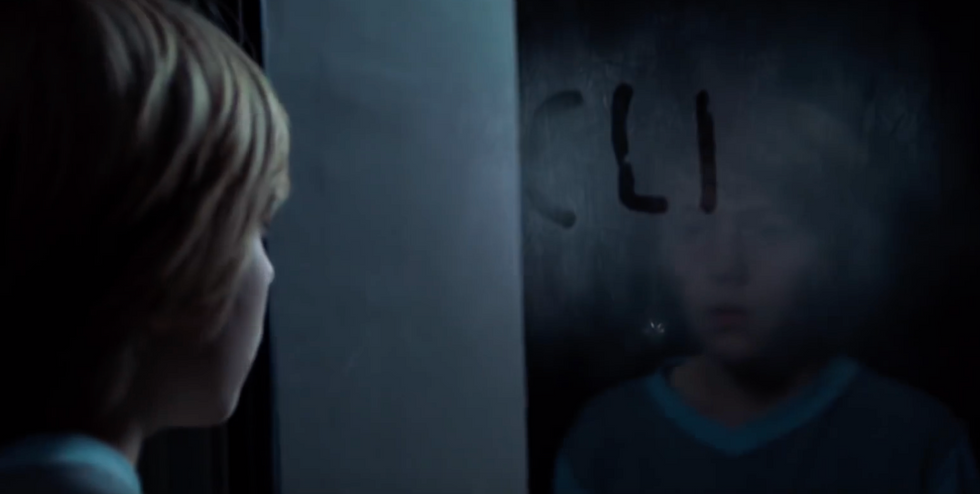 via: YouTube
From disturbing hallucinations to petrifying visions, it becomes clear that something sinister lurks within the walls.
The movie has been playing on the minds of viewers.
This movie Eli on Netflix is creeping me out 🤔

— JamesLee (@JamesLee)1571733466.0
Many of whom have taken to Twitter to write how terrifying the nightmare-inducing movie was.
Some have been terrorized that much, they are seeing demons themselves.
@billiejoonish i just watched Eli on netflix and i SWEAR im seeing demons out of the corner of my eyes HELP

— 🗡️ spooky spice ♥️ (@🗡️ spooky spice ♥️)1571642476.0
"I SWEAR I'm seeing demons out of the corner of my eyes." That's a straight-up no from us.
Others claim that immediately after watching the movie, they've also experienced strange things.
Watched that new horror movie on Netflix "Eli" yesterday with @MrBOJANGLEz_ and my office door just slowly creaked… https://t.co/sgIbJzMKYq

— MrsBojanglez⛄️ (@MrsBojanglez⛄️)1571618615.0
Things just seem to be getting creepier and creepier...
For the most part, it has been a hit with fans.
This movie Eli on Netflix is soo good, plot twist is crazy

— 🥶❄️🥵Charity🥵❄️🥶 (@🥶❄️🥵Charity🥵❄️🥶)1571735967.0
Many pointed out how the plot twist at the end was shocking.
Still fancy giving it watch? Check out the trailer below.
In the meantime, while we're well and truly in spooky season, keep scrolling to get a glimpse of Netflix's other new horror releases.