Netflix is the hub for many of our favorite shows. From Orange Is The New Black to The Crown, the streaming giant constantly wows us with its binge-worthy slew of content.
And one of its fan-favorite offerings is Lucifer. The devilish show was renewed for its fifth season, and it looks like an all-important character will finally make an appearance in the series.
It was initially reported that season five would be the final season - BUT now there's some rumors floating about Netflix HQ.
Keep scrolling to get all the details...
Lucifer first aired in 2016.
Based on the DC comic of the same title, the series follows Lucifer Morningstar, the original fallen angel, who has become dissatisfied with his life in hell and trades it in for the busy city of Los Angeles to learn more about humanity.
Here, he runs his own nightclub...
And after subsequently getting involved in a murder case with Detective Chloe Decker, he becomes a consultant to the Los Angeles Police Department.
After 3 seasons, FOX decided to cancel the show.
Despite receiving some critical acclaim, the channel ultimately pulled the plug back in 2018.
But Netflix quickly came to the rescue...
The streaming giant picked up the popular show, allowing the Prince of Darkness to grace screens for longer.
The series has been a smash hit amongst fans.
So of course, many rallied for a fifth offering of the show.
Back in June, those prayers were answered...
It was announced that Netflix has renewed the show for a fifth season. And of course, fans were delighted that there was more devilish content in the canon. Here's what we know so far...
New details surrounding the upcoming season have begun to surface.
Including the fact that one of the episodes will be shot entirely in black and white. According to 
Entertainment Tonight,
the unique episode will be set in an alternative universe in the 1940s and will feature a "musical twist."
Tom Ellis, who plays the dark lord himself, revealed some clues about what to expect.
What? A sad 😈 guy? Who could that be @jkning ? 🤔 #LuciferSeason5 #lucifer https://t.co/MRLsCGoBNV

— Lucifer Writers Room (@Lucifer Writers Room)1567113374.0
"I can't tease too much! I would say on this episode, we take a trip down memory lane with Lucifer," he explained. "The lovely thing about this episode is you see a lot of our regular characters in a different light." "The thing about Lucifer is that he's timeless, so he's been coming back to Earth all this time. There's an element to Lucifer where he seems to be from the Oscar Wilde period. And to see the other characters fall back into that style is quite interesting."
We'll have 16 episodes to get our teeth into.
#Lucifer Season 5 just got a HELL of a lot better — and bigger! We've added six more hours, for a grand total of 16… https://t.co/0sf5OStXMC

— Netflix Queue (@Netflix Queue)1564146001.0
The series was originally commissioned for a ten-episode run but Netflix added 6 more hours of binging.
Safe to say fans were pleased...
6 more episodes is nearly an entire season's worth of extra content!
Filming for season 5 is already underway.
#Lucifer Season 5 starts filming tomorrow!! Can't wait @tomellis17 @LaurenGerman @Aimee_Garcia @RachaelEHarris… https://t.co/ytu6PGWrb0

— Netflix Queue (@Netflix Queue)1567740331.0
Which means we're one step closer to have Mr. Morningstar on our screens once again. But the news is super bittersweet...
We're finally having to wave goodbye to Mr. Morningstar, for good.
thanks to the lucifans, #lucifer's story will come to an end the way it should: the fifth and final season is comin… https://t.co/qJuntmy2f5

— Lucifer (@Lucifer)1559860842.0
Netflix initially revealed that season 5 will be the final season of the show. When the news broke, co-showrunners Joe Henderson and Ildy Modrovic, thanked
Netflix
for reviving the beloved show: "We are so incredibly thankful to Netflix for resurrecting our show last season, and now letting us finish the story of
Lucifer
on our terms." The cast have also had some emotional reactions...
Modrovich shared a letter with fans going into more detail about the show coming to an end.
A message of love for our #Lucifans 🥰😈❤️ from me... @Henderson_Joe all the #Lucifer writers and our beautiful cast.… https://t.co/aje90JhjWt

— Ildy Modrovich (@Ildy Modrovich)1561591008.0
"We spoke to our partners at Netflix and Warner Bros, and you should all know TREMENDOUS care and consideration was put into making this decision. "In fact, the whole reason they decided to announce that it was our fifth and final season simultaneously is because they know how devoted and passionate our fans (and we!) are and wanted to give y'all (and us!) as much time as they could to accept and process the news. And for that, we're incredibly grateful."
During a recent Lucifer fan convention Ellis admitted he will struggle when the show comes to an end...
"I can categorically say that I will never have another experience like this. When they call cut on the last day, it's going to be a lot to take in."
The actor also promised that the end of Lucifer will be "satisfying" to longtime fans of the show.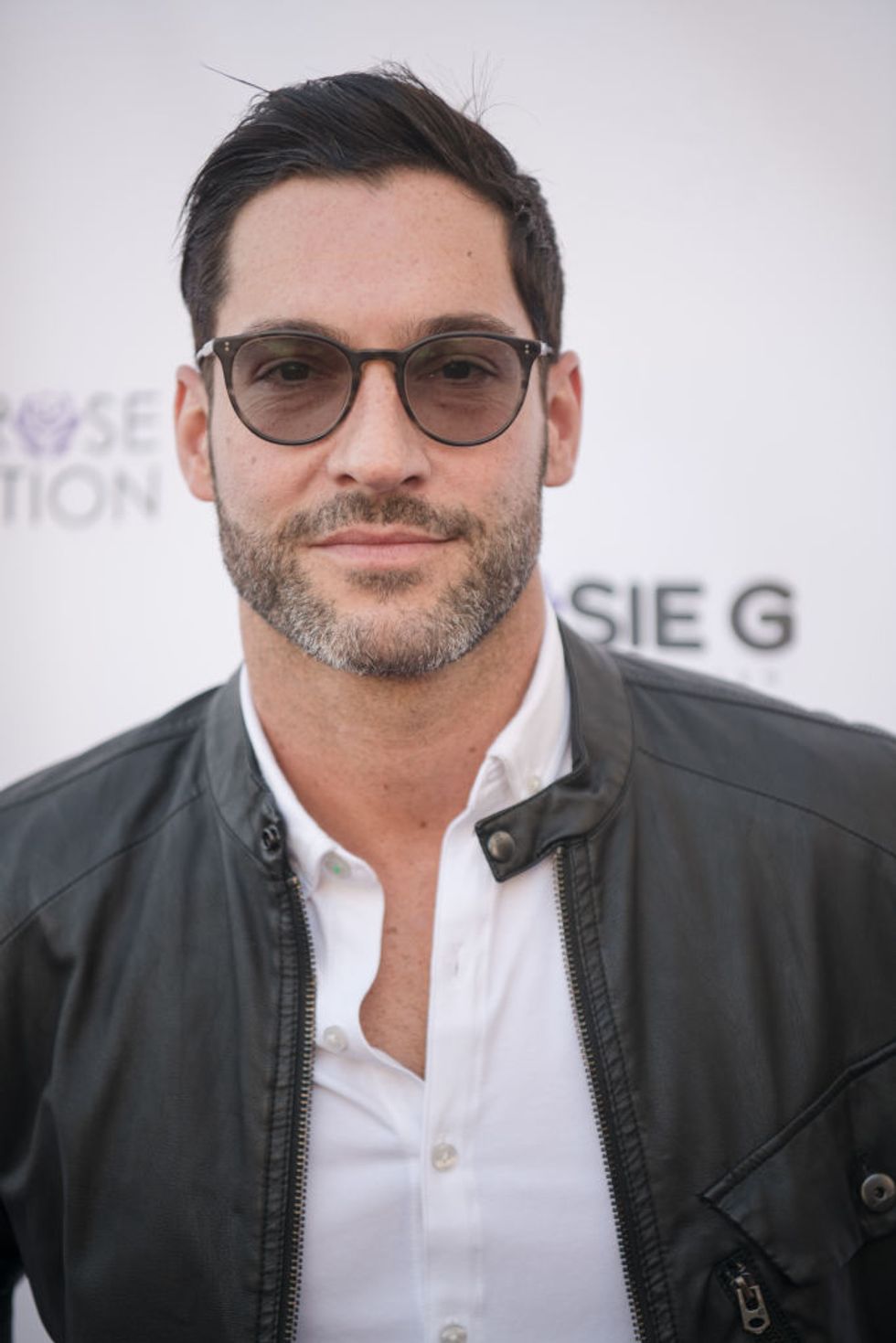 via: Getty Images
It may be bittersweet but we're certainly excited to see what's in store. But that's not all...
New cast surfaced.
Series showrunner, Joe Henderson, previously
hinted
that Inbar Lavi
could
be back as Eve. "We loved working with Inbar. As you can see in the season, she's absolutely fantastic. The question becomes, as we get into our room, how much story would we have for that character?"We set her off on an amazing new starting point for her life, so I think that's one of the first thing we'll discuss. My hope is, in whatever way, that's not the last you've seen of Eve."
A long-awaited character will finally be making an appearance...
Fans will get to see God on their screens during the upcoming season.
God has been mentioned a lot, but never actually made an appearance on-screen.
But it looks like that's all about to change.
The presence of God will surely shake things up.
And they've already chosen the man for the job...
Dennis Haysbert has bagged the coveted role, and he beat out a lot of competition...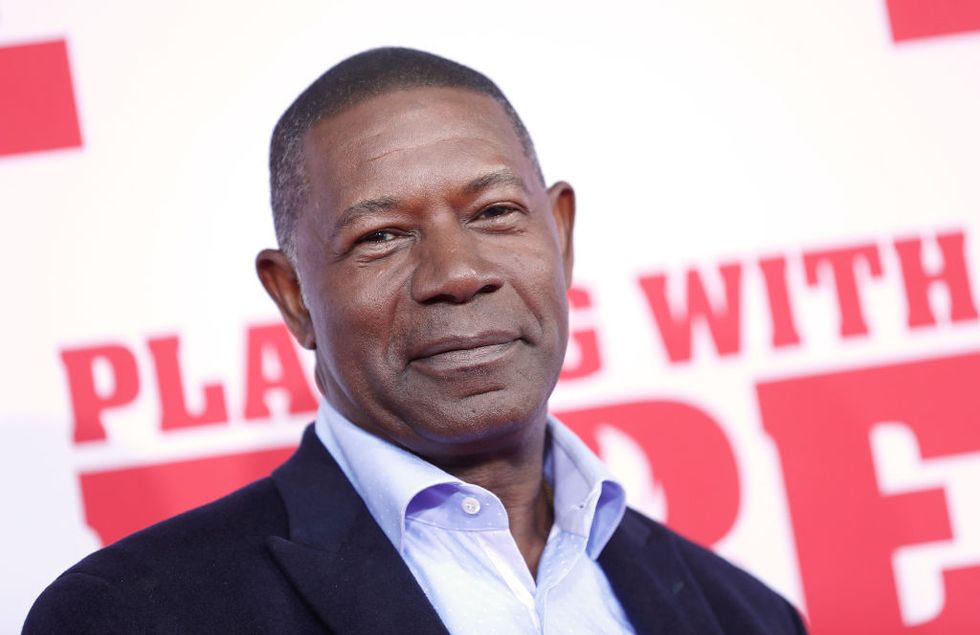 via: Getty Images
According to
EW
, co-showrunner Joe Henderson mentioned the team had a
big
list of names before deciding on Haysbert for the role.
Lucifer
season 5 is expected to air sometime this year. While we wait for a release date to drop, if you're looking for something that will be able to replace that
Lucifer
shaped hole in your heart, keep scrolling to see everything that will be dropping on Netflix in January. Some of our
favorite
series are returning...
But now?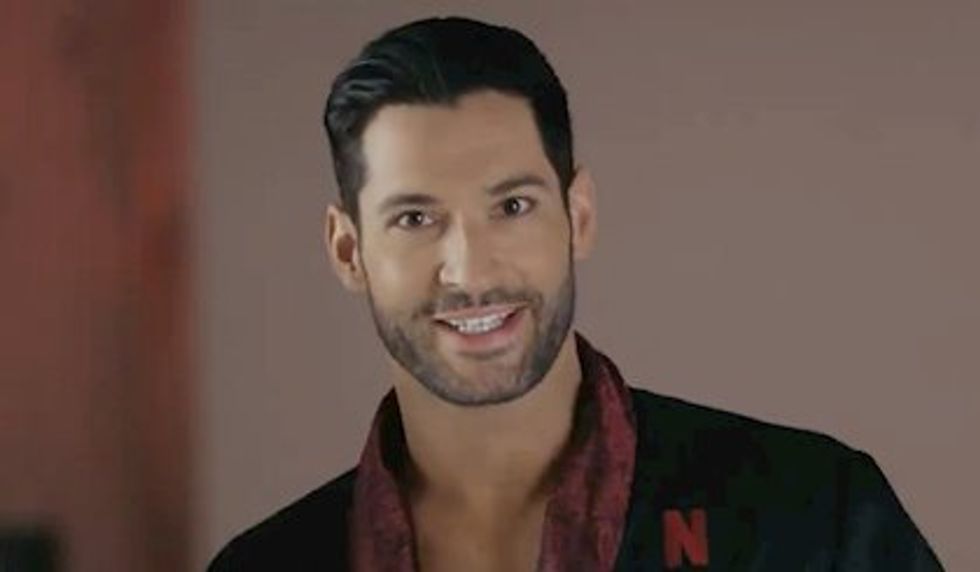 New reports coming in suggest season five might be the last season after all! Hallelujah.
Netflix are in talks.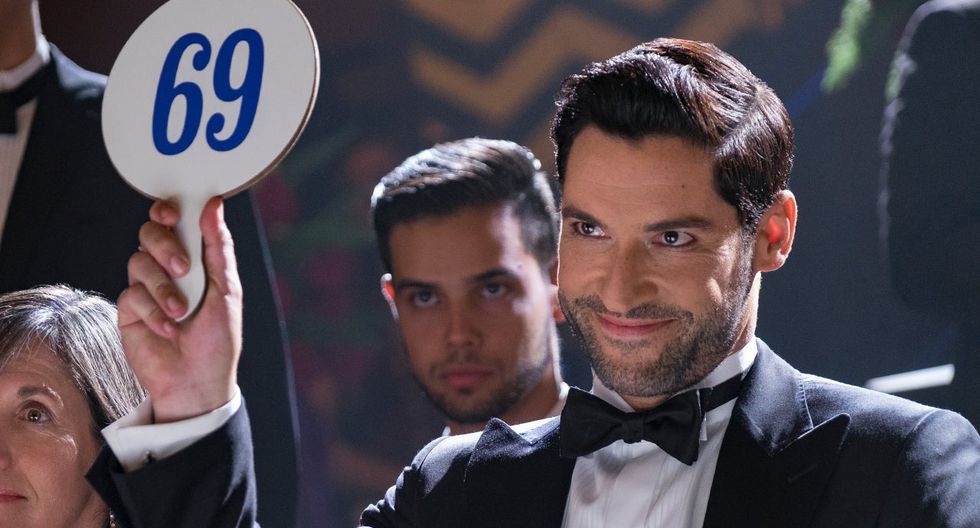 According to
Deadline
, Netflix are reportedly in talks with series producer Warner Bros TV regarding another installment.
Nothing has been confirmed.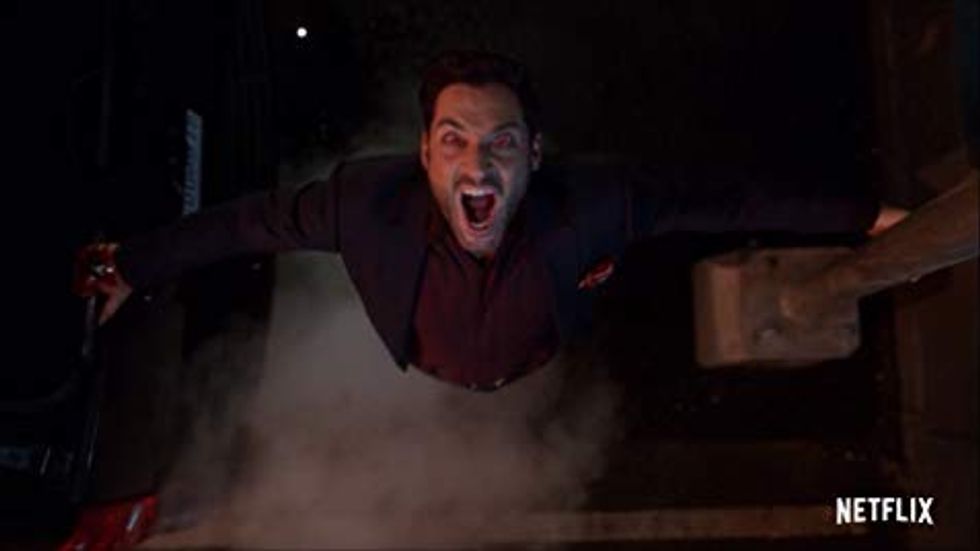 Neither Netflix or Warner Bros. have confirmed the news, so at the minute it's all hearsay.
But have hope!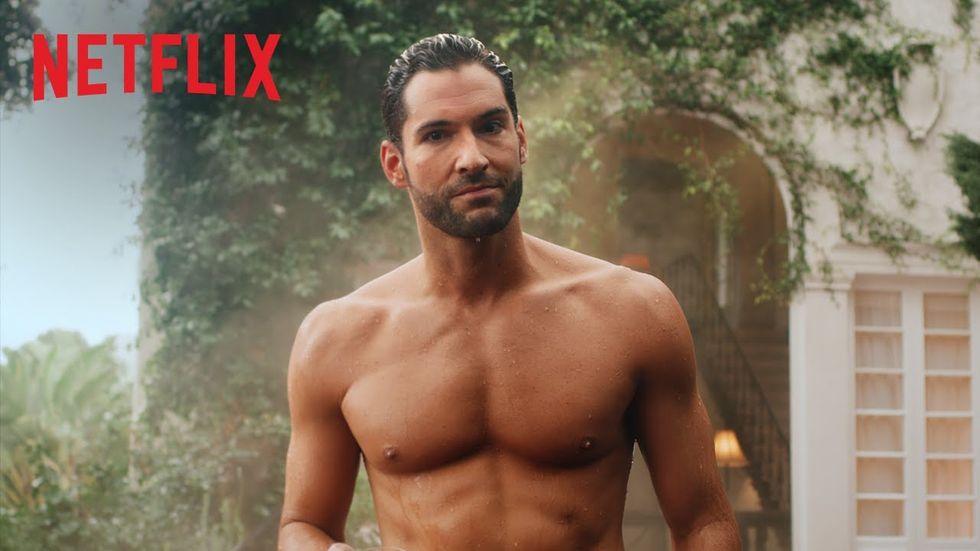 While it may not be true, we can at least cling on to the hope that there's more Lucifer to come. Answer our prayers Netflix!