There's nothing like a good Netflix binge. But when you want to feel better about spending the day in front of the screen, a documentary can be the perfect compromise. Netflix always brings it with the true crime content - but it seems their latest drop might be their best yet.
The true-crime documentary series in question is about 5 of the world's most wanted criminals who are still at large. World's Most Wanted is set to premiere next week - and it looks like one that's not to be missed.
There's nothing more relaxing than a new TV show.
Settling in for a good, old-fashioned binge is what dreams are made of.
And Netflix truly makes it possible.
Not only do they make streaming on-demand easy, but they're constantly dropping great new content for us to enjoy.
But if you want to watch TV guilt-free?
Well, you can always opt for a documentary, so you can learn while you binge.
And if you love documentaries...
Then Netflix has you covered. The area where they truly excel, though? It has to be true crime.
They've offered us some amazing options over the years.
Making a Murderer, The Keepers, Amanda Knox, Killer Ratings ... the list is basically endless.
But the latest Netflix true crime launch?
Well, it is perhaps the most exciting (and darkest) yet.
We all know that crime is an (unfortunate) part of life.
And in order for crime to happen, well, there have to be criminals getting it done, right?
And most crime documentaries?
Well, they essentially focus on what happens after a criminal is brought to justice.
But there's a whole other side to the story, too.
What about those criminals who manage to get away with murder (quite literally)?
Because for all the evil masterminds inside the cells ...
There's a multitude of criminals who managed to escape the hands of the law.
And even with the best men on the job ...
There are several terrifying criminals who've managed to evade capture.
Which is where this new doc comes in.

via: Netflix
World's Most Wanted 
traces the stories of 5 of these terrifying humans.
These are five of the biggest names in the world of policing.
Chosen both for the horrific natures of their crimes, alongside the crazy ways they've managed to evade capture.
Each episode focuses on a different Most Wanted.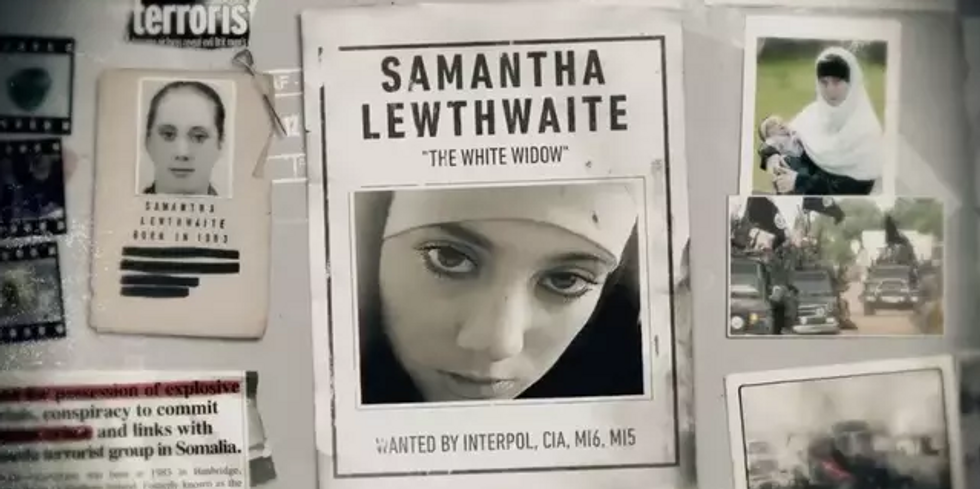 via: Netflix
So there are 5 excellent true crime stories you can sink your teeth into.
Although the show comes with a warning.
Don't watch it if you're trying to get a good night's sleep!
One of the chosen criminals is Semion Mogilevich.
via: Wikipedia
The crime kingpin is sometimes referred to as the "boss of bosses."
Another is Mayo Zambarda.
via: Facebook
He's a Mexican drug lord and suspected cartel leader.
Mafia don Matteo Messina Denaro is another featured criminal.
via: Wikipedia
He's a Sicilian gangster wanted in connection with the murders of over 
fifty 
people.
Félicien Kabuga gets an episode, too.
via: Wikipedia
He's a Rwandan business mogul though to be connected with genocide in his homeland.
And last but not least ...
via: Wikipedia
Samantha Lewthwaite - known to the FBI as the "White Widow" thanks to her connection to the London 7/7 bombings.
The series announcement has hit the Twitter-sphere ...
WORLD'S MOST WANTED lands on #Netflix on 5th August Netflix's new docu-series is about the world's most wanted cri… https://t.co/NQV8ameLEs

— RaniaRadioNova (@RaniaRadioNova)1595757778.0
And needless to say, it's caused a stir.
People are getting excited.
We so need a new crime series to sink our teeth into!
And the trailer has us all intrigued.
Y'all saw the trailer of Netflix's "World's most wanted" 👀👀👀 interested to see if they explain and show how K****a… https://t.co/zcsUWjN1mQ

— Patoriya (@Patoriya)1595754134.0
August 5th can't come soon enough!
Fancy a look?
Here's the full trailer.
We can't wait to let our inner detectives run riot!
Fancy more Netflix news? Scroll on to see how Stanger Things has been landed in hot water ...