Since its release in May, the internet has been going crazy for Dead to Me.
The dark comedy skyrocketed to popularity, having us on the edge of our seats as we watched Jen (Christina Applegate) and Judy (Linda Cardellini) form an unlikely friendship following the murder of Jen's husband.
However, after an epic cliffhanger of a finale, fans of the show will be relieved to know just a month after it aired, Netflix has announced that the hit series will return for a highly-anticipated second season.
Now, the question we're all asking is... when will we get to watch the second season?
Dead to Me first hit our screens last month.
via: Getty
The show, created by 
Liz Feldman
, follows Jen, who has been recently widowed after her husband was killed in a hit-and-run, and Judy, who's also recently suffered a tragic loss.
The two meet at a support group and form an unlikely friendship...
Despite their less-than-similar personalities, the pair become friends after meeting at a grief support group. But, though all may seem well, Judy is hiding a shocking secret that could bring their lives crashing down.
Now, let's talk about that cliffhanger of a finale...
via: Getty
After a shocking plot-twist of an ending (*spoiler alert* Judy's husband gets shot by Jen...now he's floating in her backyard pool), fans were desperate to find out what happens next.
The show received rave reviews...
IMDB rating
as well as claiming the top spot as the no.1 show in the UK alone.
After binge-watching the show, Dead to Me fanatics impatiently demanded a second season...
SWEAR TO GOD IF NETFLIX DOESNT RENEW #DEADTOME FOR ANOTHER SEASON IM CANCELING MY ACCOUNT

— Flora Marrugi (@Flora Marrugi)1558848603.0
This fan jokingly threatened to cancel her Netflix subscription if the show didn't get a season 2.
Another fan impatiently waited for a second season announcement.
Bf: what do you want for dinner? Me: I'm literally not eating until season 2 of @deadtome is announced

— Syd (@Syd)1557199235.0
She joked about a conversation she had with her boyfriend about the show.
Now, it seems like fans have finally had their prayers answered.
guess who's coming back for a second season! more like DEAD 2 ME amirite?? https://t.co/6fBYnypQHU

— Netflix UK & Ireland (@Netflix UK & Ireland)1559638749.0
Yesterday, Netflix announced that the show will be returning for a second season, seeing Applegate and Cardellini reprise their roles as Jen and Judy. Now, fans are dying to know when they will next get to watch the pair.
Obviously, Twitter has had something to say about the show's renewal...
Congratulations to Dead to me for a Season 2 pick up!! I absolutely loved the first season! If you haven't already… https://t.co/xKs9bcIPDe

— Nani Casillas (@Nani Casillas)1559629632.0
This Twitter-user congratulated the show on its renewal.
Another urged her followers to watch the show...
You guys have to watch Dead to Me on Netflix if you haven't already. I just found out today that it season 2 is happening!!

— Albs (@Albs)1559628577.0
After finding out that the show had been picked up for another season, this Twitter-user urged her followers to watch the show.
So, how long will we have to wait for season 2?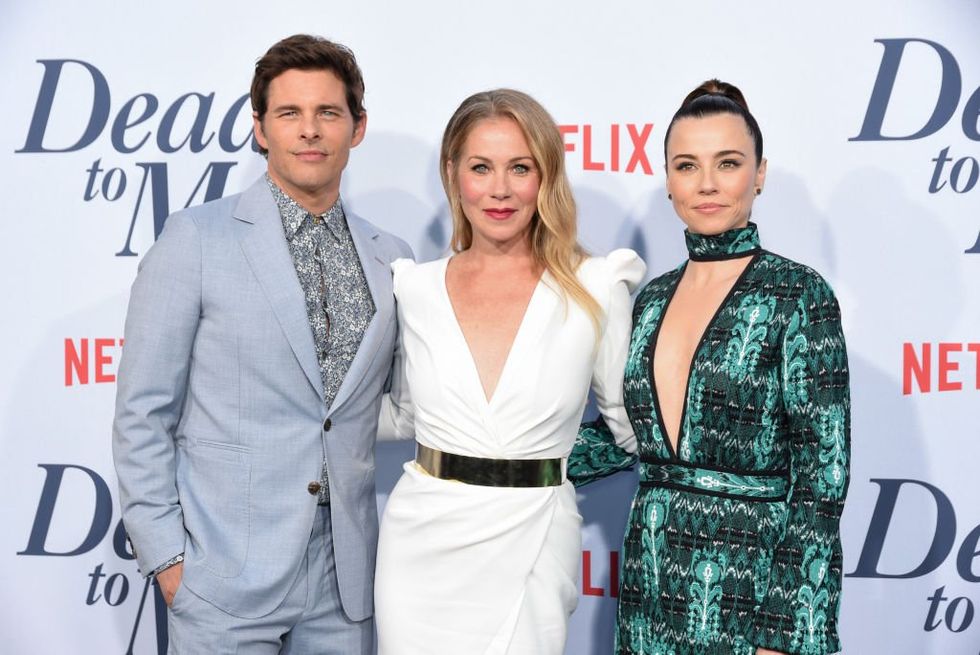 via: Getty
Fans still have a
little
while to wait. The series is expected to
return next year
, with a specific release date yet to be announced. So, hopefully, it won't be
too
long before we see our favorite pair back on our screens.
In the meantime, if you're looking for the next binge-worthy find on Netflix, we've got you covered...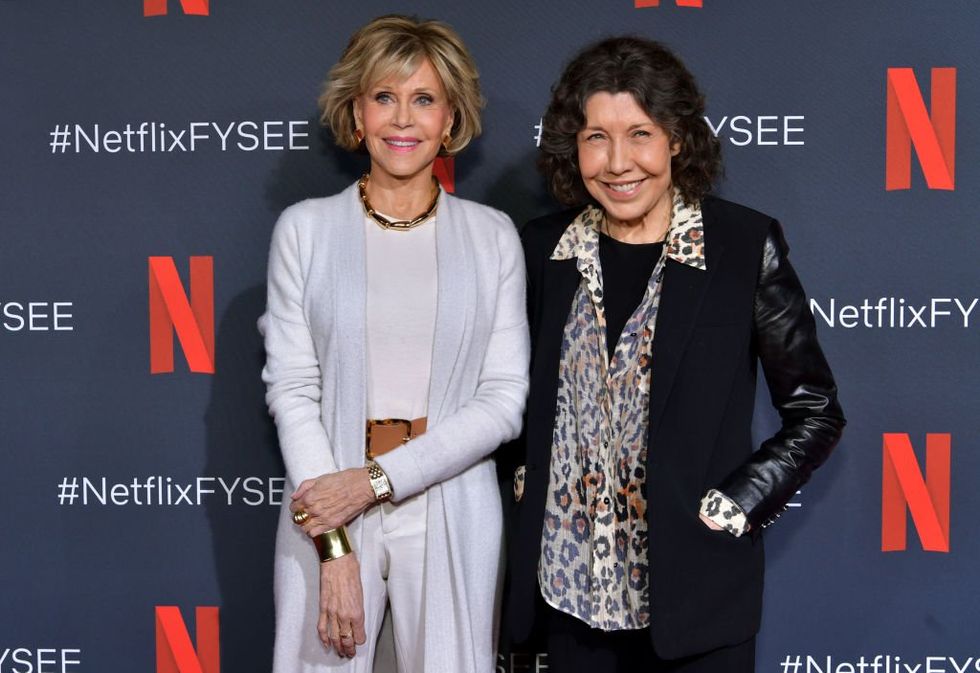 via: Getty
From
Russian Doll
 to
Grace and Frankie
, we've ranked the best shows out on Netflix right now.