Netflix's Audie and Daisy was an unflinching and heartwrenching look at rape culture in the US. Now TMZ have heartbreakingly revealed Daisy Coleman from the documentary has died aged just 23.
Daisy Coleman was just 23 years old.
She was one of the titular characters in Netflix's 2016 doc, Audrie and Daisy.
The documentary was a stark look at multiple rape cases.
And it challenged how America looks at rape as a subject more broadly, too.
Daisy was just 14 years old when she was allegedly raped.
She was plied with alcohol at a Missouri house party.
No one was ever charged with the crime.
And even worse, Daisy's community had a hostile reaction to her after the allegations.
And heartbreakingly, Daisy's mom Melinda has just confirmed her passing.
"She was my best friend and amazing daughter. I think she had to make make it seem like I could live without her. I can't. I wish I could have taken the pain from her!" she shared.
Tributes have poured in for the star.
Rest In Peace, Daisy Coleman. Heart broken for her family, friends, & the many survivors helped through her continu… https://t.co/OIYmTnWGgi

— Laura Zak (@Laura Zak)1596639572.0
we are devastated to hear the news of daisy coleman's passing. her strength and integrity will forever be an inspir… https://t.co/OFi3ouaN3c

— from survivors, for survivors (@from survivors, for survivors)1596608543.0
Daisy Coleman, a high-school sexual assault survivor whose story was shared in the film @AudrieandDaisy, died by su… https://t.co/j5eSo6my8u

— Laura Barcella (@Laura Barcella)1596630824.0
RIP Daisy Coleman 💔 sending our love to her family. https://t.co/OXIuUoWjmY

— Audrie Pott Foundati (@Audrie Pott Foundati)1596633990.0
Absolutely devastated to hear of the loss of Daisy Coleman this morning.. Daisy was one of the first survivors I re… https://t.co/J3aBmHxMOj

— emily j (@emily j)1596627939.0
Daisy Coleman from the Audrie&Daisy documentary has passed away ☹️ she was brave and she was a survivor. Rest in paradise strong girl 😟

— mom (@mom)1596625435.0
My heart is broken. RIP Daisy Coleman. I'm at a loss for words.

— Melanie𖤐 (@Melanie𖤐)1596635075.0
TMZ is the only outlet reporting this for now ... Absolutely horrific. Sexual violence against women leaves so many… https://t.co/unjo5AHoKm

— Meg Pi 🍷 (@Meg Pi 🍷)1596643418.0
@laurabarcella @AudrieandDaisy @daisy_coleman This is incredibly sad. I remember reading her story and being so inf… https://t.co/XXFdBgR98f

— H (@H)1596641505.0
"She never recovered from what those boys did to her and it's just not fair. My baby girl is gone."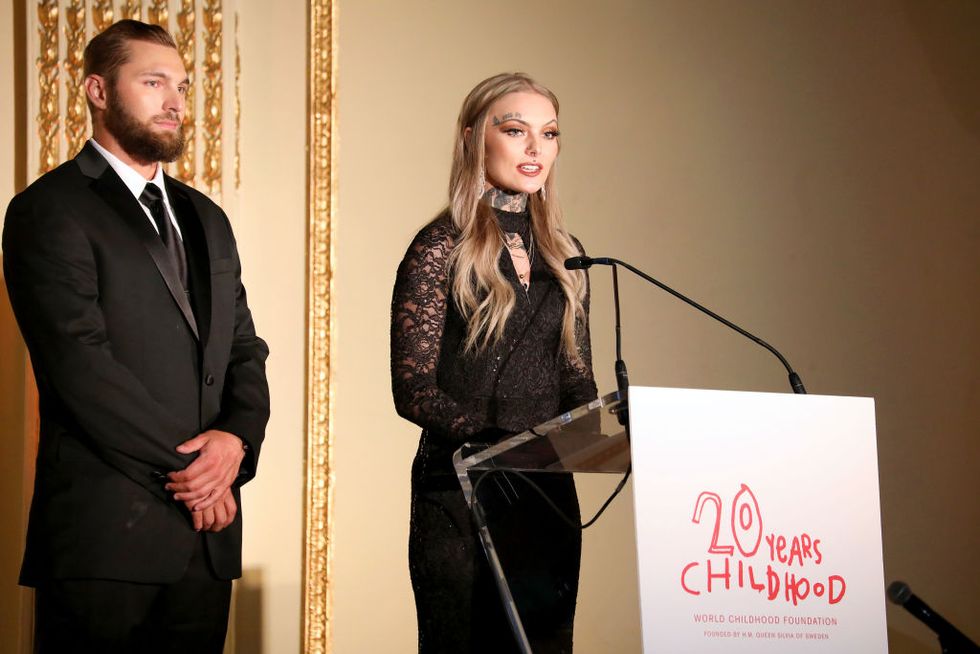 via: Getty Images
Daisy died by suicide following years of trauma. May she rest in peace. And tragically, Coleman isn't the only star we've lost this year...