There's nothing like a good Netflix binge - especially at this time of year. As the evenings get shorter and the temperature drops, nothing quite beats snuggling up under a blanket and getting into some truly engrossing onscreen content.
And while there's something to be said for some "easy watching," sometimes, viewers want something that they can really get their teeth into. If that's the case for you, the newest Netflix drop is surely something you'll want to add to your list. Read on for all the details on The Devil Next Door.
It's fair to say we all love Netflix.
The fact that so much great TV and so many amazing movies are available at our fingertips is pretty incredible stuff.
And for many of us, there are some Netflix classics.
NBC's hilarious sitcom The Office, for example, is a standby Netflix choice for when you want to laugh while also feeling warm and fuzzy inside.
And who could forget Friends.
When you're at a loss of what to watch, opting to catch up with everyone's favorite gang is always a safe bet.
But there's something else that Netflix is well known for.
Every once in a while, the streaming service will drop a documentary that gets the whole world talking. The most famous example is probably Making a Murderer - but there are many awesome Netflix original docs that are well worth your time.
Many gain a cult following.
There's something about following real-life events that makes a documentary doubly intriguing. But the latest Netflix documentary may be the most controversial yet.
The Devil Next Door was released this week.
via: IMDB
The five-part series has already taken the internet by storm - and once you read the background on it, it's easy to see why.
Viewers are completely engrossed in the story.
The shocking documentary series breaks free of traditional true crime themes by dealing with the biggest crime of all time - the Holocaust.
It's set in Cleveland, Ohio.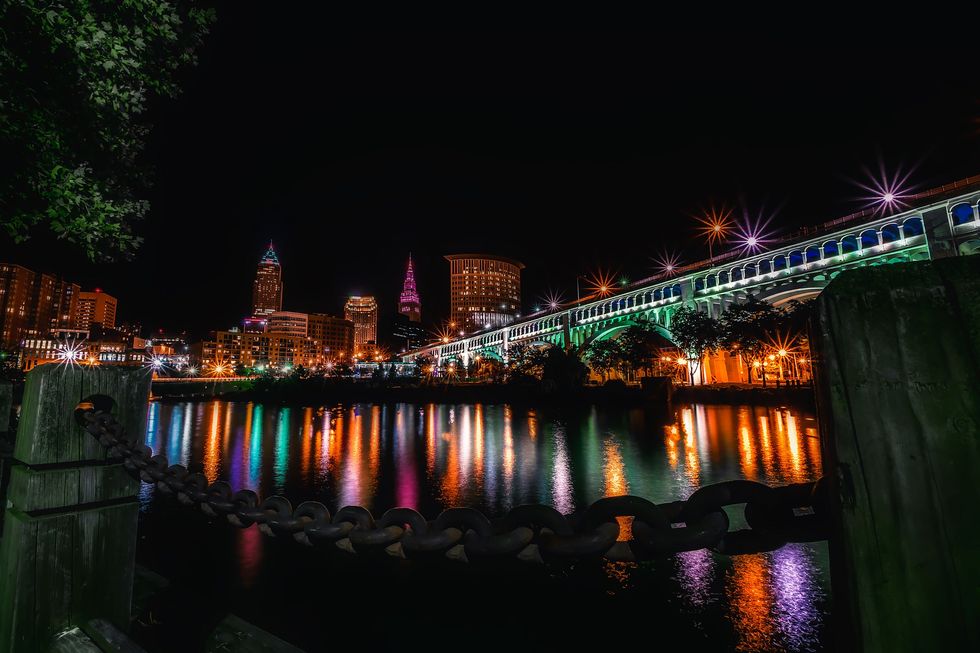 via: Pixabay
The story centers around one John Demjanjuk, a retired mechanic who lived within the city in the 1980s with his family. Sounds like a pretty normal guy, right?
Well, of course, you'd be wrong.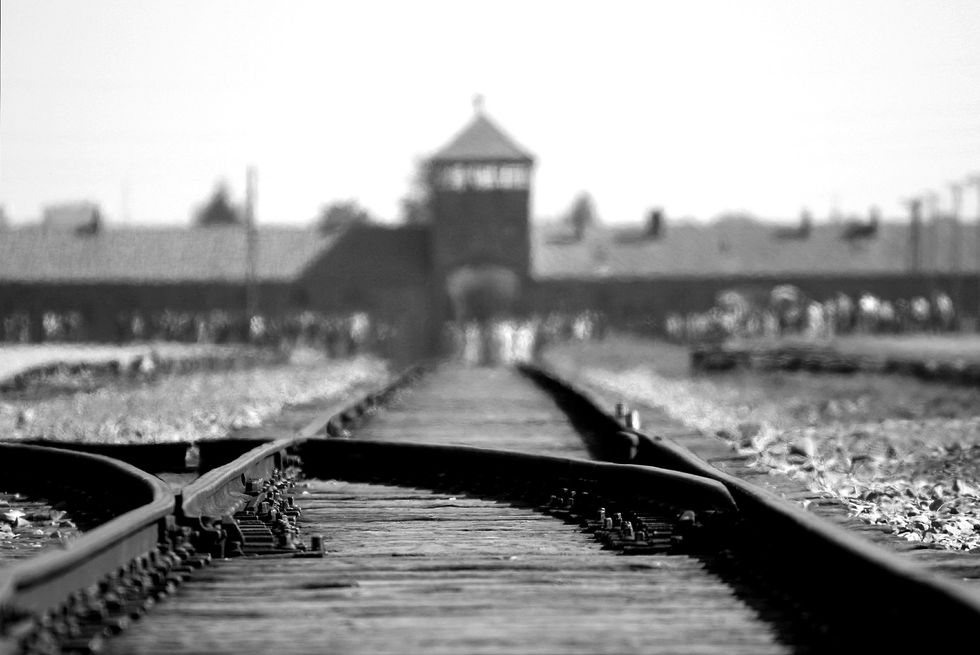 via: Pixabay
Because a group of survivors of the Holocaust soon discovered the man was actually a war criminal, better known to them as "Ivan the Terrible."
The man was an infamous Nazi death camp guard.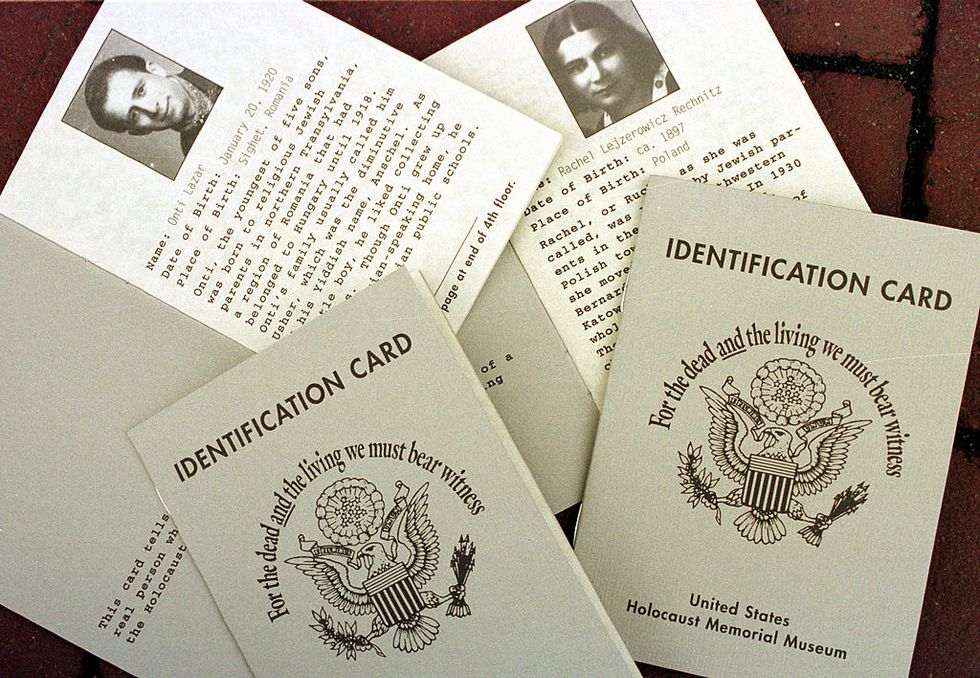 via: Getty Images
They discovered his ID card which confirmed what they knew about Demjanjuk's true identity.
Based on this evidence...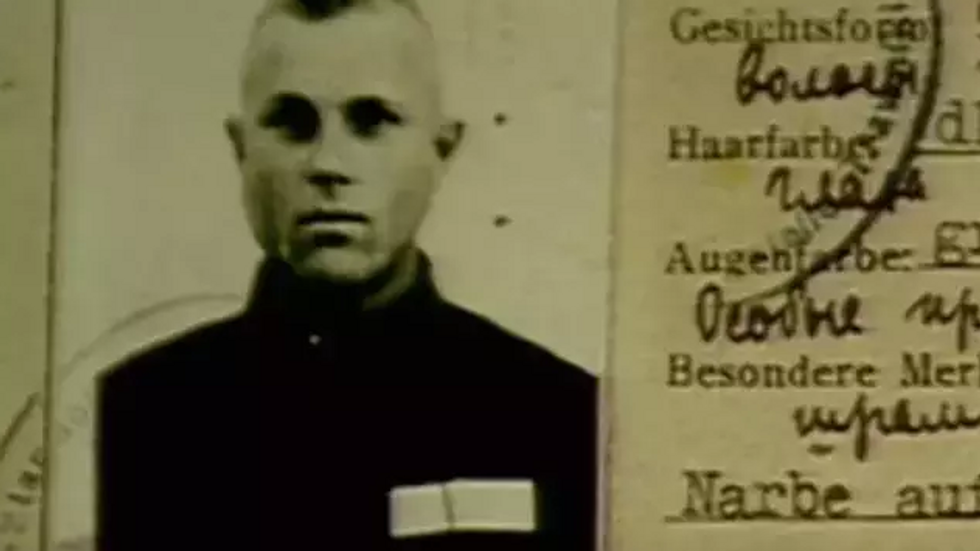 via: Netflix
Demjanjuk was extradited to Israel, where he was put on trial for his crimes.
The Netflix summary is fascinating reading.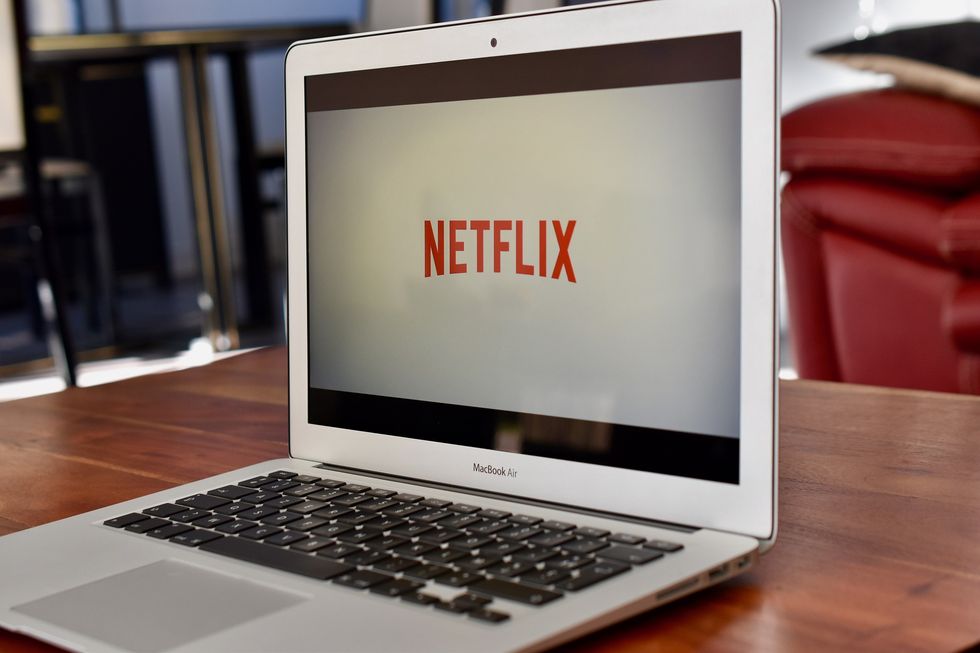 via: Pixabay
"Israel is transfixed as a media frenzy erupts around the trial in Jerusalem, the nation plunged into trauma and fascination by 'the trial of the century.'"
"As the case uncovers dark corners of memory and the horrors of war..."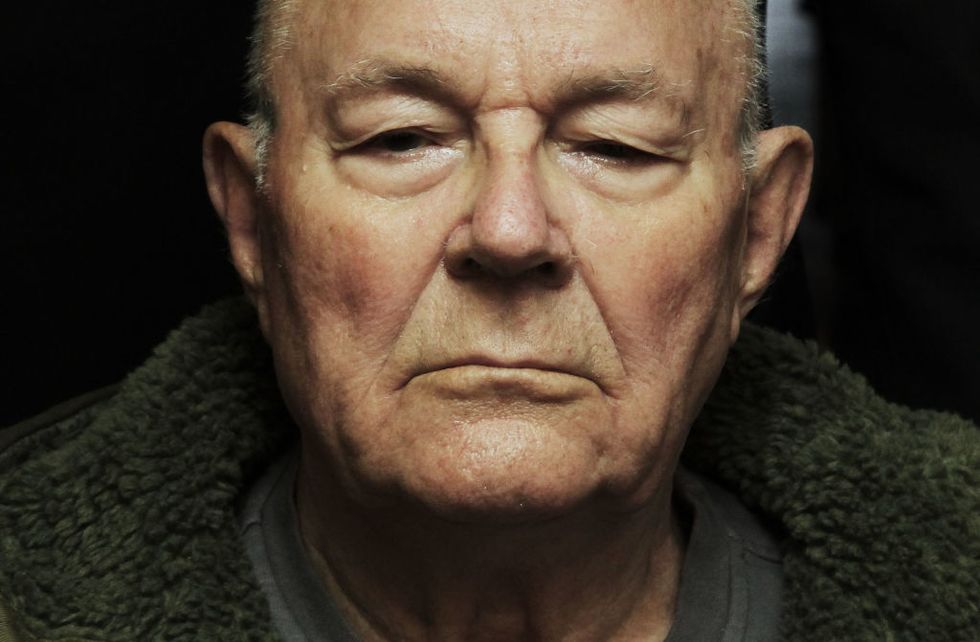 via: Getty Images
"... the Demjanjuk case becomes a race against time for the defendant and his alleged victims."
Demjanjuk has claimed innocence throughout.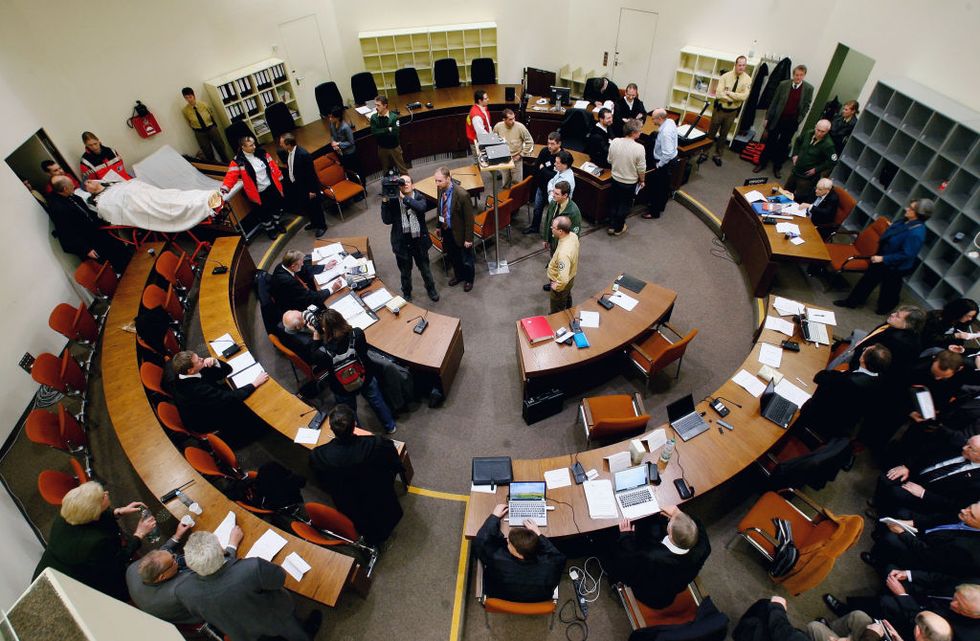 via: Getty Images
He denies he is the same person as "Ivan the Terrible,"- but he was found guilty in his original trial.
But there was another twist in the tale.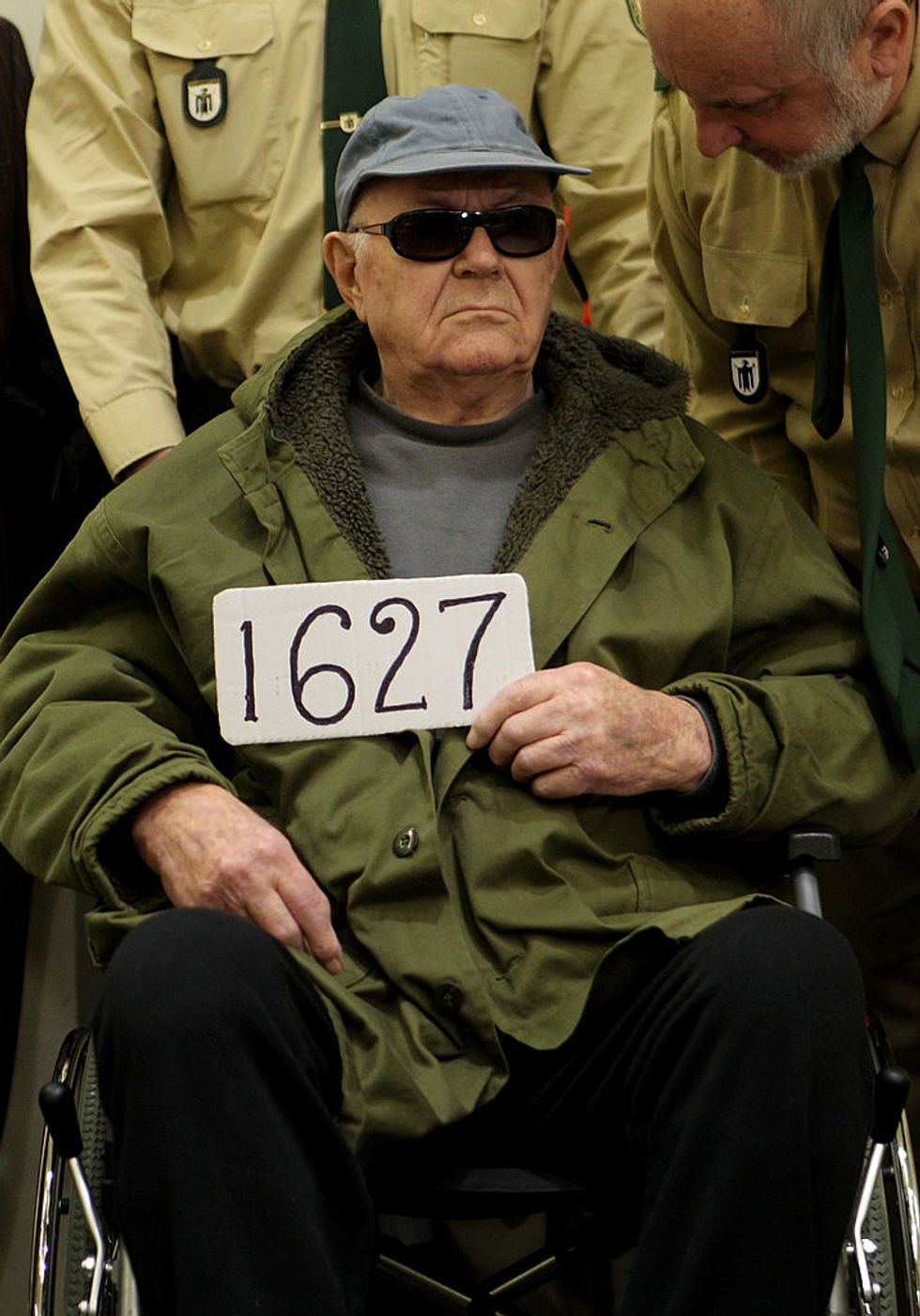 via: Getty Images
The guilty verdict was 
then 
overturned due to prosecutors finding a "reasonable doubt" about whether Demjanjuk and Ivan were actually the same person.
And people are going wild for the show.
I'm watching The Devil Next Door on Netflix and I think this might be the most gripping thing I've watched in years… https://t.co/5psOgHj46Y

— Thabani Sibiya (@Thabani Sibiya)1572890723.0
Many are praising how deeply engrossing the story is, alongside how well Netflix structure this complex narrative.
Many documentary fans are intrigued.
If you like documentaries, I suggest y'all watch the Devil next door on Netflix.. I'm shook

— naj🔅 (@naj🔅)1572890848.0
Netflix rarely lets us down when it comes to factual content - and it seems 
The Devil Next Door 
is no exception.
But many viewers are pointing out one thing.
Is anybody out there watching the devil next door on Netflix? Is John Ivan? I need to know what everyone thinks.

— Via Getty (@Via Getty)1572909314.0
The ambiguous ending of the series has many feeling they're left with more questions than answers.
Others have offered a warning.
I just watched the Netflix docuseries The Devil Next Door and I'm left feeling a void in my heart because of the co… https://t.co/69GKdyO6VN

— Elias 🏳️‍⚧️ (@Elias 🏳️‍⚧️)1572945470.0
The show is absolutely 
not 
an easy watch - and those who find dark topics difficult to deal with may just find 
The Devil Next Door 
too much to deal with.
Think you're up for a truly heartwrenching watch?
The Devil Next Door is streaming on Netflix right now. And if you're curious about another classic Netflix true-crime documentary, keep scrolling for the crazy updates in the Making a Murderer case.