A New Jersey governor has officially designated June 19, or Juneteenth, a public holiday.
Keep scrolling to find out what he had to say...
Juneteenth is not celebrated enough in our country...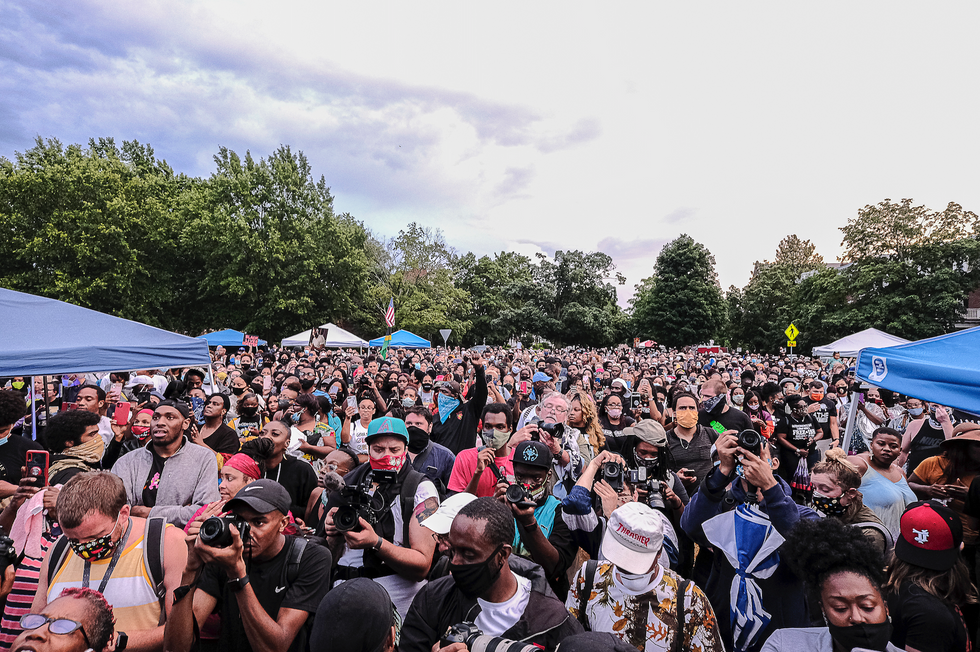 And it's a problem.
But, theres been a step forward...
As a New Jersey governor has declared it a public holiday. Firstly, let's recap a few things...
The Black Lives Matter movement has taken over the world...
Since the death of George Floyd, protests for the movement have been happening across the globe in volumes we've
never
seen before.
Racially motivated police brutality has been happening for centuries now...
But George's death has sparked an outrage like never before.
Thousands upon thousands of people have been taking to the streets in protest...
And they are all marching for one thing: For the blatant racism and injustice in this country to be brought to an end.
Many protests turned violent...
Violent scuffles have broken out between police and far-right protesters staging a counter-protest to the Black Liv… https://t.co/tTD1IsPxJO

— Andy Vermaut (@Andy Vermaut)1592058606.0
But change
needs
to happen and, at the moment, this seems like the only way to make it happen.
Remarkably, however, they seem to be working.
BLACK WOMEN MATTER. BLACK MEN MATTER. BLACK CHILDREN MATTER. BLACK FAMILIES MATTER. BLACK POSSIBILITIES MATTER.… https://t.co/y6dlDWKPN3

— a gem (@a gem)1591104461.0
Thanks to these riots, the Black Lives Matter movement is
dominating
global headlines, and it has completely taken over social media.
It has also taken over our streets...
Ahead of a planned protest this weekend, the road to the White House was painted with a giant "Black Lives Matter"… https://t.co/6M3H6ehuNs

— David Luganda🇺🇬 (@David Luganda🇺🇬)1591398030.0
For instance, a group of people painted large yellow letters saying "Black Lives Matter" down two blocks of 16th Street in D.C - a two-lane road that coincidentally leads to the White House.
Protests have been happening across the pond too...
Hundreds of thousands of people have been taking to the streets in the United Kingdom, Germany, Spain, Canada, Australia, and New Zealand.
We are witnessing history in the making...
And people are continuing to demand justice.
But what about what's already written in history books?
In school, we were all taught about our country's rich history... but it turns out that we are all
completely
oblivious to some very important facts in regard to the black community and slavery.
We're all well aware of the history America has with slavery...
And when children are taught about it in school, they're more than often told it ended with Abraham Lincoln's signature on the 
Emancipation Proclamation
 of 1863.
But this didn't mean slavery was over.
As late as June 19, 1865, enslaved people in Texas were still held in bondage, and on that date, federal troops entered the state and began to punish slaveholders and former Confederates who refused to obey the law.
This date became known as "Juneteenth."
Today, we commemorate Juneteenth. https://t.co/lf2H0wLayH

— Muhammad Ali (@Muhammad Ali)1592577958.0
"Juneteenth is a deeply emotional moment for enslaved people," historian Karlos K. Hill, of the University of Oklahoma,
said.
In Texas and across the country, emancipated African Americans began celebrating annually, with parades, concerts, and picnics.
And they carried themselves with the dignity that had been denied them and their forebears for 246 years.... Happy… https://t.co/h2nT1d4hle

— Isabel Wilkerson (@Isabel Wilkerson)1592577392.0
"Being able to go wherever they want and being able to wander about; for enslaved people, it was an expression of their freedom," Hill explained. "Formerly enslaved people celebrating, in public, their newfound freedom, was an act of resistance."
However, by the time 1877 had come around, the federal government had largely abandoned the south.
The lynching era — when 
hundreds
of African Americans were brutally killed by white mobs each year across the North and the South — began soon after.
It is so important for people of our country to be aware of these brutal occurrences...
Various images recognizing #Juneteenth flood social media timelines as Black Americans recognize their… https://t.co/XoR1kfI3wd

— AprilDRyan (@AprilDRyan)1592578827.0
And it demonstrates highly were some of the disgusting attitudes towards black people come from.
Even though Juneteenth is not a national holiday...
how is juneteenth celebrated today? https://t.co/4lQa3lpIfC

— nancy (@nancy)1592580314.0
It is still celebrated by many people across the country, and it is usually dubbed as "Independence Day for the black community."
Activists continue to campaign for the United States Congress to recognize Juneteenth as a national holiday...
Happy Juneteenth!! Image: Kids (1965) by Bob Lee https://t.co/Zg1KvFn9Uy

— Christena Cleveland (@Christena Cleveland)1592582673.0
And even though it is recognized as a state holiday across the majority of the country, it's importance
needs
to be acknowledged.
Hill is one of those who believes that Juneteenth should be celebrated on a wider level...
He said that commemorating Juneteenth is important for all Americans because it helps us see all the ways that slavery still shapes this country, including, as he says, "the desire to master and dominate black bodies."
Juneteeth is all about the freedom of black people...
But if the racism that they face on a daily basis is never dealt with properly and the people responsible aren't held accountable, how
on earth
are they considered to be free?
People like Karlos Hill are pressing for Juneteenth to be celebrated by everyone in America...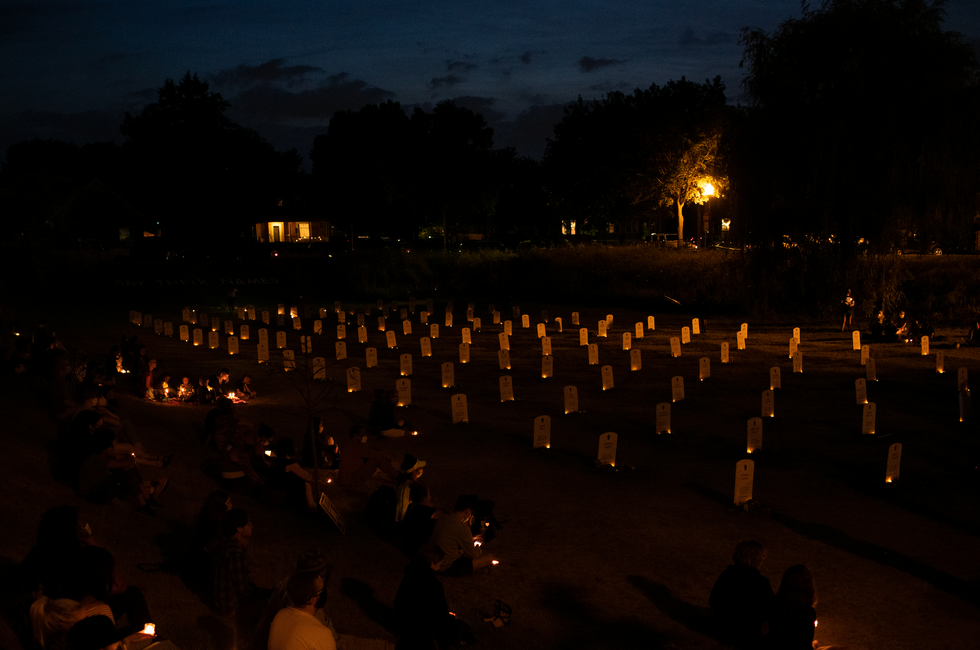 And there has been a development.
New Jersey governor Phil Murphy designated Juneteenth, as a state and public holiday in the state of New Jersey.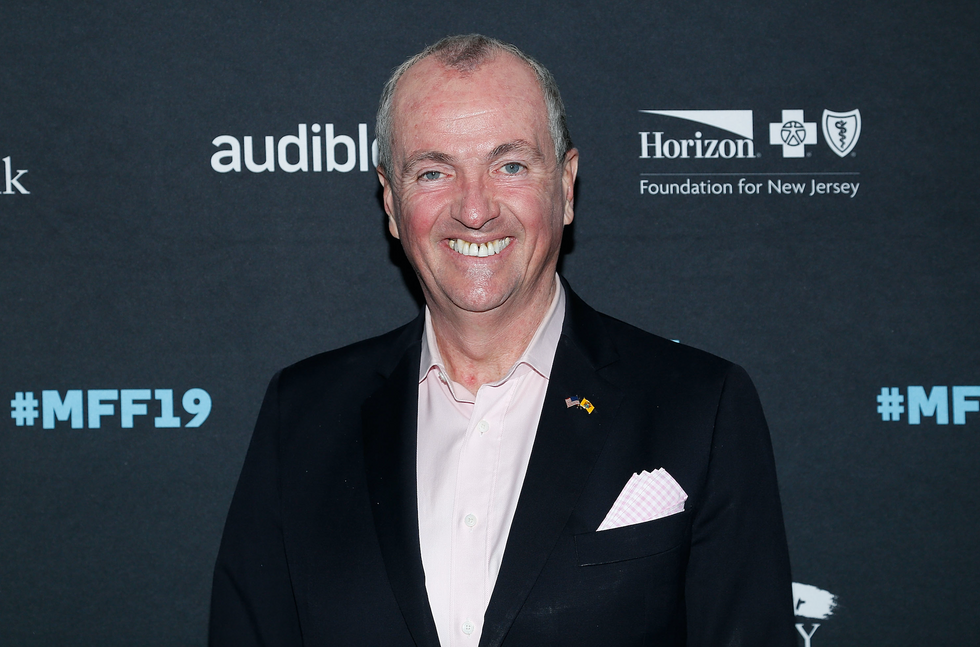 He signed the bill yesterday alongside first lady Tammy Murphy and star SZA who present through video chat.
In a press release, governor Murphy said: "It gives me great pride to celebrate emancipation and New Jersey's great diversity by designating Juneteenth as an official State holiday." said Governor Murphy. "Commemorating this date is just one component of our collective approach to end a generational cycle of pain and injustice that has gone on for far too long. Every Juneteenth, we will celebrate the end of the physical chains which once held Black Americans down. While more work lies ahead to undo the oppression that remains, Juneteenth is important marker that reminds us of our mission to create a society that enables our Black communities to achieve the full equality which they deserve."
Honored to be joined by @SZA and @FirstLadyNJ as I signed legislation making #Juneteenth an official State and publ… https://t.co/O8hwMs2fp2

— Governor Phil Murphy (@Governor Phil Murphy)1599784215.0
Governor Murphy shared a video of the signing on Twitter and alongside he wrote "
Honored to be joined by
@SZA
and
@FirstLadyNJ
as I signed legislation making
#Juneteenth
an official State and public holiday. 
"We must continue our work to eradicate barriers that keep too many Black communities from achieving full equality and dignity."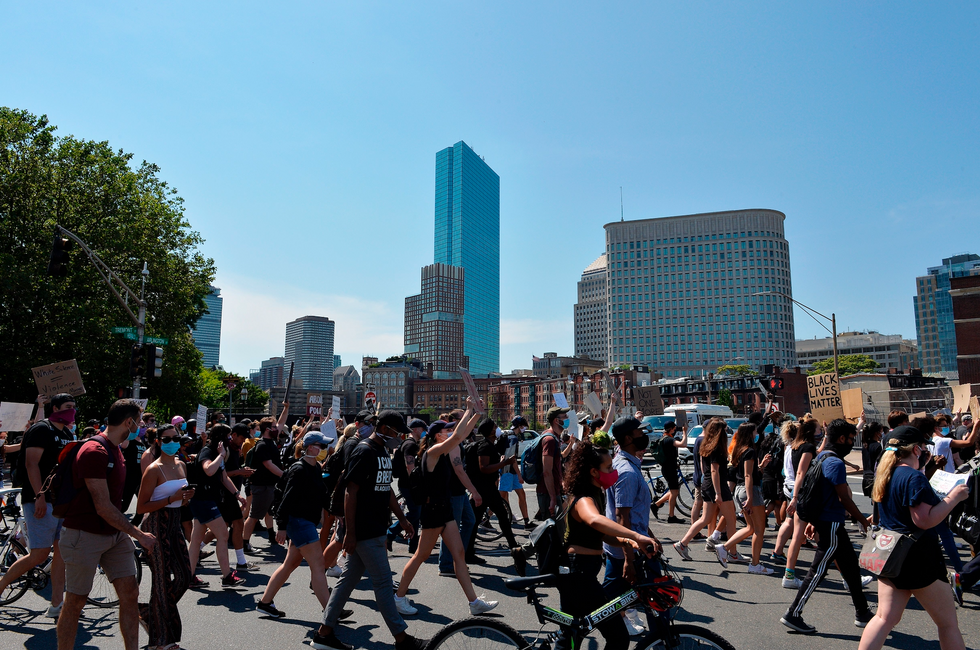 You can read the full press release
here.
This marks such an important time in the history of not only our country but also of the African American community - let's make it happen.