Netflix has been well and truly upping its horror offerings in the lead up to Halloween. Seen as most seasoned horror fanatics already know classics such as The Exorcist, Texas Chainsaw Massacre, and Psycho inside-out, the streaming giant has been treating viewers to a tantalizing slate of fresh horror spectacles as we gear up to celebrate the spooky festivities.
And the platform's newest horror movie has been unsettling even the most dedicated of horror fans. Skin-crawling thriller, Wounds, has been playing on viewers' minds, leaving some people so terrified of their phones, that some have "flushed them down the toilet."
In a generation that's so glued to their mobile devices, you're probably thinking what could have rattled viewers that much that they would be willing to part ways with their beloved phone. Well, keep scrolling to learn more about this nail-biting flick, including a glimpse at the trailer for your viewing (dis)pleasure.
When it comes to horror, Netflix knows how to surpass expectations.
The streaming giant truly knows how to cater to its horror-loving viewership.
But in the lead up to Halloween, the streaming service has ramped things up a notch.
Halloween is the perfect excuse to watch a good old horror flick.
But for the most seasoned of horror fans amongst us...
There can be one issue with it... most of us know the cult classic horror movies like the back of our hands.
But this month, Netflix has come to the rescue.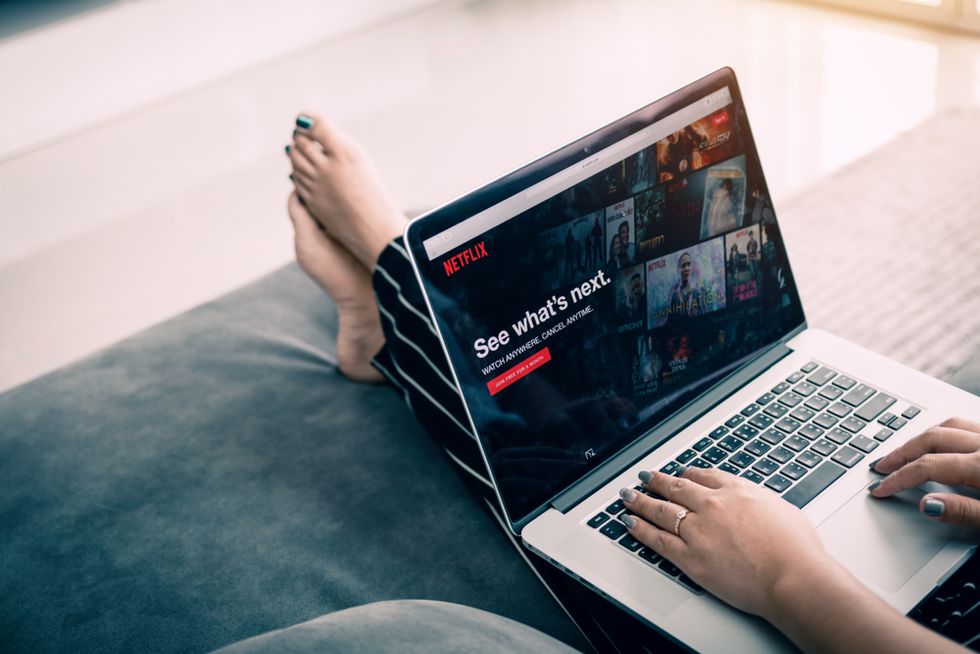 via: Shutterstock
The streaming giant has released a slew of fresh spooky content for viewers who are hungry for a new horror fix.
Many of the platform's new releases have got viewers talking.
For example,
Stephen King's mind-bending spectacle
In The Tall Grass
, divided viewers, with some saying it was a 10/10 watch and others saying they were left feeling fairly confused by the complex plot.
But all-in-all, fans seem pleased to have a new slate of spooky content to get their teeth into.
After all, from ghosts and demons to gore and cold-blooded murder, there seems to be no end to what producers can come up with for their latest horror-related ventures, and for what we are willing to endure.
But Netflix's latest horror offering is racking up significant attention.
Skin-crawling thriller, Wounds, is the latest creepy flick to land on the service, and already its solicited some pretty strong responses from viewers.
The movie has a star-studded leading cast.
Wounds is directed by Babak Anvarie, who is best known for writing Under the Shadow,  and features the movie stars Dakota Johnson and Armie Hammer.
It centers on a couple who are plummeted into insanity by a mobile phone...
In typical horror-style, the movie sets the scene with a seemingly average night for Will (Armie Hammer), at Rosie's bar in New Orleans.
Everything is going smoothly at first...
That is until a brawl breaks out between a group of teens and one of them leaves their phone behind.
Will then picks up the phone and takes it home, which proves to be a huge mistake.
After working out how to unlock it, it isn't long before creepy messages and disturbing calls start coming through on the stranger's device.
The device starts to subject him to disturbing visions.
And the lines between reality and hallucination become increasingly blurred.
Will appears to descend into madness.
But the psychological flick warrants questions over whether Will is just losing his grip on reality or if there is something horrifyingly more sinister at play.
As the device-induced nightmare unfolds...
Will begins to turn against his girlfriend Carrie (Johnson) and bar regular Alicia (Zazie Beetz).
Eventually, he is drawn towards a terrifying dark portal.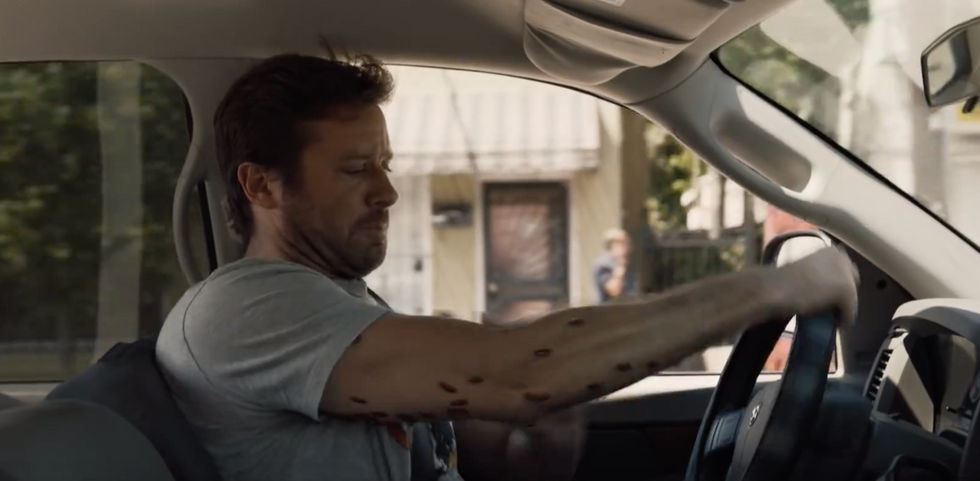 via: YouTube
It bears a striking resemblance to that of the Upside Down from
Stranger Things -
which is
equally
as creepy.
The mind-bending spectacle has been leaving viewers feeling pretty unsettled.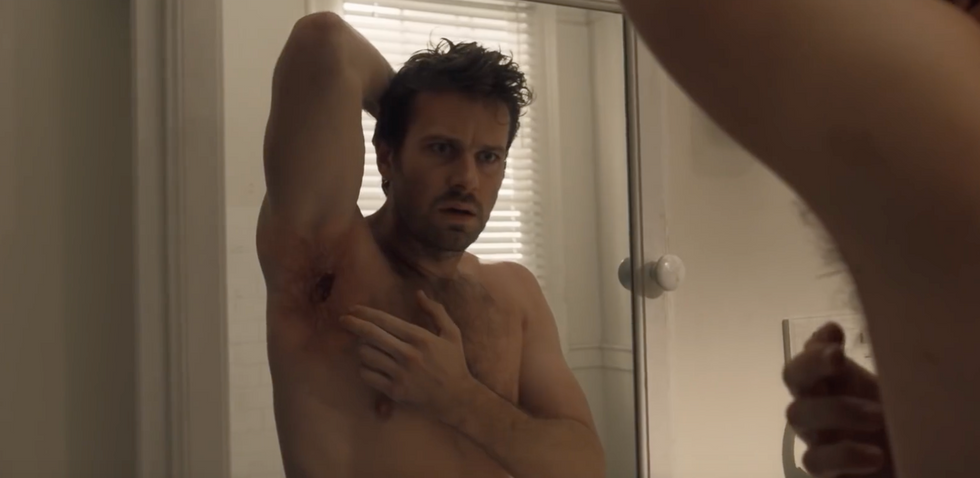 via: YouTube
From skin-crawling imagery of teeth and decapitated heads to creepy tunnels and copious amounts of cockroaches,
Wounds
has a lot to be repulsed by.
Since the flick dropped, an influx of horror fans have taken to social media to express their fright.
This film on Netflix called Wounds is making me itch sooo much..😩😩

— Ayo Blue (@Ayo Blue)1571610967.0
The nail-biting movie has been playing on people's minds and leaving many viewers suitably freaked out.
So much so that some have gone to extreme lengths.
"Just watched Wounds on Netflix and guess I'm gonna have to flush my phone now. No demons for me thanks," wrote a terrified user.
Others had mixed opinions.
I just finished watching WOUNDS on Netflix, starring Armie Hamner and Zazie Beetz. It's pure unadulterated horror,… https://t.co/x0CJCJVoQv

— Longbox of Darkness (@Longbox of Darkness)1571583704.0
Some seemed pretty unsure what to make of the creepy spectacle.
Check out the trailer below... if you dare.
Luckily, Wounds isn't the only Netflix horror flick proving popular with fans. Keep scrolling to learn about another new thriller from the streaming giant that everyone is obsessed with.