Tom Cruise has left fans in total shock over his latest public appearance, with many questioning what happened to his face…
Tom Cruise was snapped in San Fransisco this weekend at a baseball game between the Giants and the Dodgers…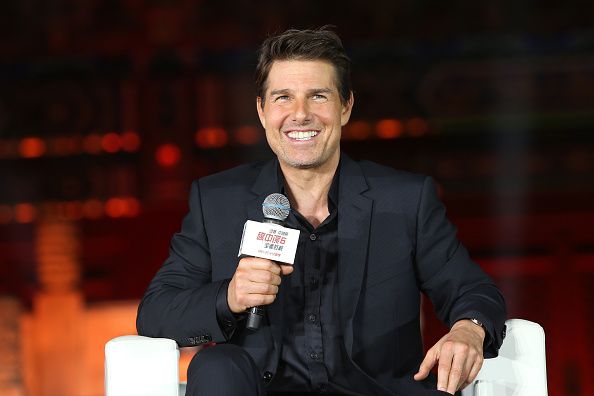 But after the initial shock wore off, fans noticed something strange about Cruise's appearance.

Have a look for yourselves…
Now, Tom Cruise is an A-list celebrity whose always had an element of mystery…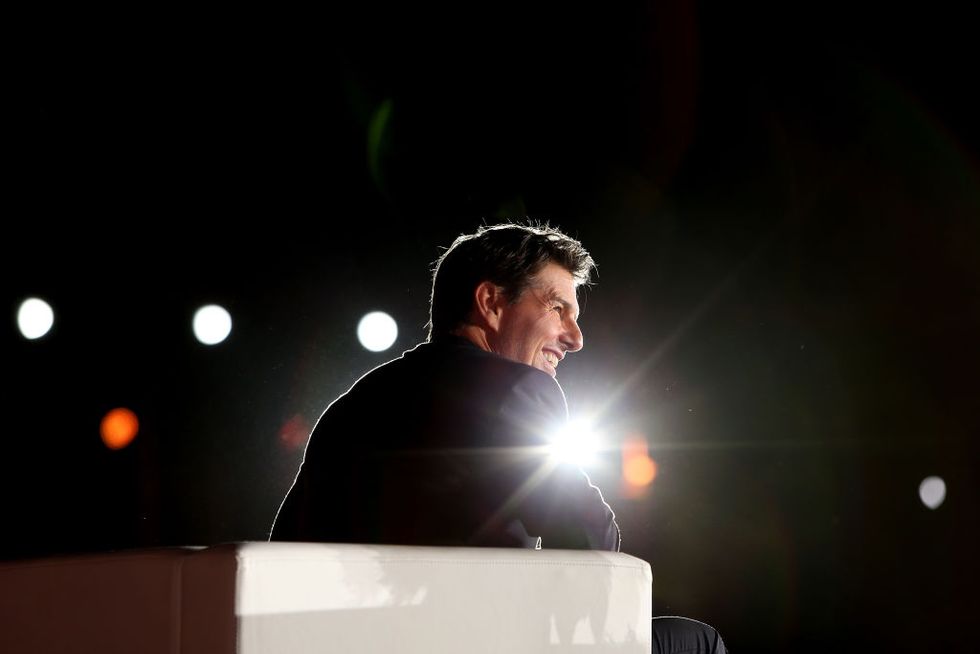 His disingenuous persona in interviews alongside the oddly secretive nature of his private life has led many to believe that all is not what it seems with the celebrated actor.

There's been a fair amount of speculation into his private life…
So much so, in fact, that it's turned into something of a full-blown conspiracy theory.
Many speculate that a lot of the weirdness in his life can be attributed to his religious beliefs…
And this also seems to have a big impact on Cruise's weird romantic relationships.
First of all, we have Cruise's first marriage to Mimi Rogers…
Rogers was 6 years Cruise's senior and the pair often appeared to have little in the way of intimate connection. This led some to speculate that this was more of a marriage of convenience.

Then Cruise married Nicole Kidman…
He met Kidman on the set of Days of Thunder and the pair married just 10 months after his first divorce had been finalized.

Their marriage lasted a lot longer than his first…
With Kidman and Cruise adopting 2 children, Connor and Isabella, during their eleven-year marriage.

However, in 2001 the pair seperated…
Just look at this photo – it seems almost as though Nicole Kidman is a shell of her former self. She looks exhausted and empty. Life with Cruise sure doesn't look easy.

Just look at the picture of Kidman leaving her lawyer's office after filing for divorce from Cruise…
This speaks volumes.

After their split, The Church of Scientology knuckled down with finding the actor a new love interest…
And there are even claims that the whole thing was like an audition. Girls were allegedly shipped in and tested for their qualifications to be a good Scientologist partner for Cruise.

And after searching far and wide…
It was the young and aspiring actress, Katie Holmes that fit the bill.

They seemed to hit it off right from the start…
But some noticed the same odd body language that Cruise had previously displayed with his ex-wives.

And let's not forget this strange moment…
(For those who don't remember, Cruise was interviewed by Oprah and jumped on his sofa in one of the most unconvincing displays of love of all time.)

Then Just 7 months after the pair revealed that they were dating, they proudly displayed Katie's baby bump.
Of course, there are those who believe that Holmes was pregnant before Cruise came into her life – but, again, that's another story.

Then baby Suri came into their lives…
Much of her birth story was kept a secret, but there was that famous Vanity Fair cover shot by Annie Leibovitz. Details that were leaked (such as Holmes reportedly having to remain totally silent throughout the labor) were as weird as the world expected.

But it wasn't long before things started to go down hill…
In fact, Holmes apparently blindsided Cruise by filing for divorce from the actor in 2012, just 5 years after tying the knot.

Now, Cruise is known for being mysterious and downright strange sometimes…
But his latest public appearance has left fans more than a little confused.
Cruise was spotted at the MLB game in San Francisco on Saturday…
He was snapped smiling and enjoying the game with his son Connor, but he didn't look at all like himself.
This comes less than a year after Cruise was spotted on set of his new Mission Impossible movie.
And he looks totally unrecognizable.
Fans quickly took to social media to share pictures of Cruise and question why his face looks so different…
Someone even likened him to comedian Norm Macdonald who recently passed away…
While some were berating others for mocking his new apperance…
Others justified their comments by bringing up his past…
Explaining how he targeted Brook Shields for taking anti-depressants when she was suffering from post-partum depression.
Some even suggested he might have had fillers…
Maybe Scientology has taken its toll. What do you think?