Recording artist and former professional basketball player R. Kelly is once again in the news after new evidence surrounding a new sexual assault case has been brought to Chicago investigators. The new evidence includes a sex-tape that shows Kelly sexually assaulting a minor believed to be just 14 years old.
This is not the first time Kelly has been accused of sexual misconduct with a minor. Back in 2008, Kelly was acquitted for 14 counts of illegally filming children in pornography.
This new allegation includes two similar incidences and would place Kelly in even hotter water than the recent Lifetime docu-series Surviving R. Kelly did.
In fact, The New Yorker and other outlets claim that an indictment for Kelly's arrest might be right around the corner. As a word of warning, this article may be triggering to sexual assault survivors, and we've included a more explicit warning before some of the most horrifying details are outlined.
A new filing with Chicago law enforcement confirms the new accusation.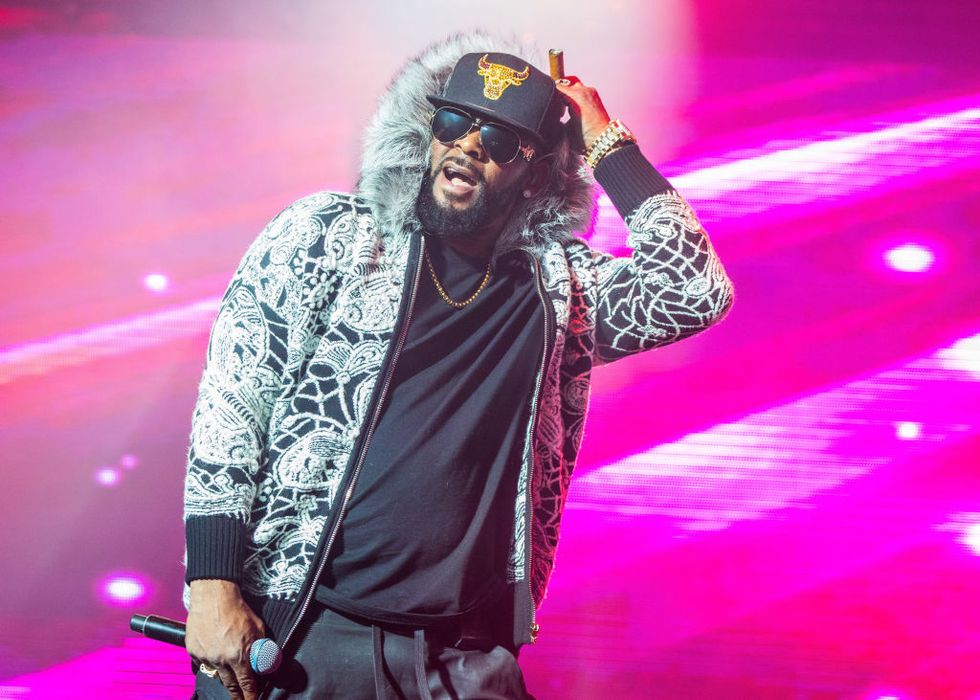 via: Getty
The attorney on the case, Michael Avenatti has turned over a tape to law enforcement showing a man described as R. Kelly sexually assaulting an underage girl.
You may recognize Avenatti's name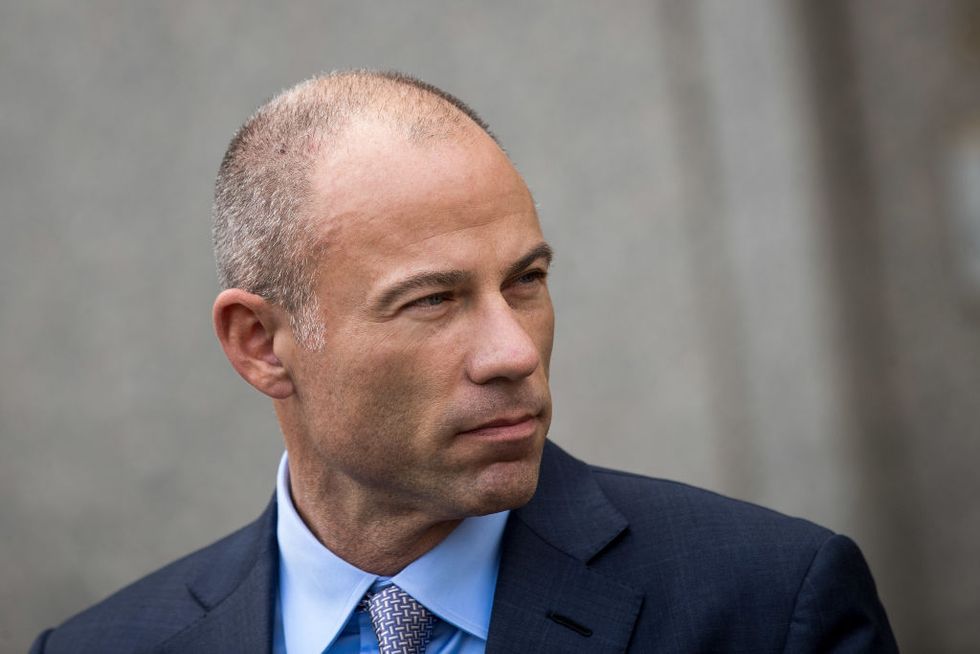 via: https://www.gettyimages.com/detail/news-photo/michael-avenatti-attorney-for-stormy-daniels-speaks-to-news-photo/945843746
He is the lawyer who represented adult film star, Stormy Daniels, in her lawsuit against President Donald Trump. Avenatti also represented a number of women bringing sexual assault allegations against Supreme Court Justice and accused rapist Brett Kavanaugh.
Avenatti took to Twitter.
Avenatti announced this new development on
Twitter
on Thursday claiming that the video contains, "critical video evidence establishing his guilt." He and his team have been working to collect evidence on this case as early as April of last year.
The person Avenatti is representing is actually not a victim of Kelly's.
The lawyer is representing an anonymous man who has worked with Kelly frequently in the past and is acting as a whistleblower against the recording artist.
They are presenting entirely new evidence.
His lawyers have handed a "clear and explicit" VHS tape over to law enforcement in Chicago where this incident allegedly took place. According to
The New Yorker
, a new investigation into Kelly and the activities in the tape has been opened.
The prosecution is confident it is, in fact, Kelly in the video.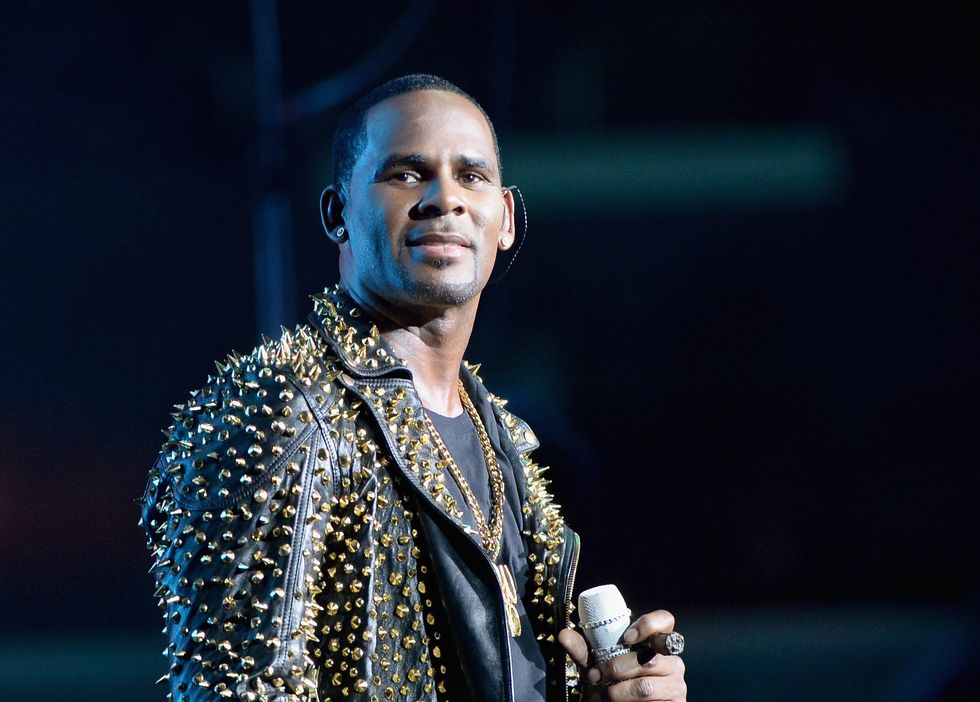 via: Getty
"My client knows the identity of the girl and R. Kelly," 
said Avenatti
. "He identified the two of them on the videotape. He worked for and has known R. Kelly for decades, and he met the girl on a number of occasions."
The tape sent to law enforcement has reportedly been obtained by CNN.
The news organization describes
the tape as lasting 42 minutes and 45 seconds and contains "two scenes … one apparently in a living room and another in a bedroom. A naked man who appears to be R. Kelly is seen performing multiple sex acts with the girl. She is heard calling him 'daddy' multiple times."
Warning: there is an explicit description of the video following this sentence.
R. Kelly repeatedly refers to the victim's genitals as her "14-year-old pussy" and at a certain point in the video, Kelly asks her to urinate on him. She does, and he urinated on her in reply.
This is not the first time sexual assault allegations have surfaced against R. Kelly.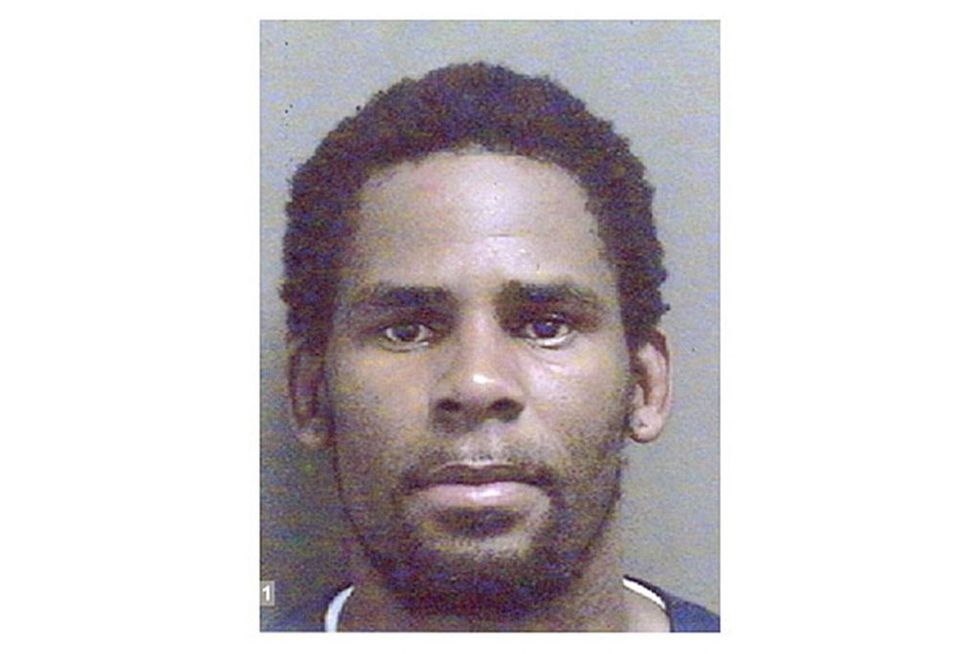 via: Getty
In 2002 Kelly was arrested for his alleged involvement in creating a child pornography tape that
CNN reports
is similar to the video they've obtained. He was acquitted when the case finally went to trial in 2008.
That wasn't the end of the story though.
Earlier this year, Lifetime ran a six-part docuseries called
Surviving R. Kelly
that went into detail about the 2002 scandal and a number of new accusations including Kelly's backup singer Jovante Cunningham and his ex-wife Andrea Lee.
These two incidents seem to be unrelated.
Aventatti claims
that this new tape has nothing to do with Kelly's previous 2002 criminal case and that these newly alleged assaults are within Chicago's statute of limitations meaning they're fair game for prosecutors.
R. Kelly's attorney commented.
Speaking with CNN
, Kelly's attorney, Steve Greenberg said, "We are unaware of any new information involving Mr. Kelly. We have not been contacted by anyone. We have not been informed about any new information by anyone and we have not been contacted by law enforcement."
Apparently, Kelly's arrest is imminent.
The Chicago attorney's office would not comment on the new allegations, however,
The New Yorker
reports that "a law-enforcement official said that an indictment is pending and Kelly could be arrested soon."
Kelly has faced other repercussions this week as well.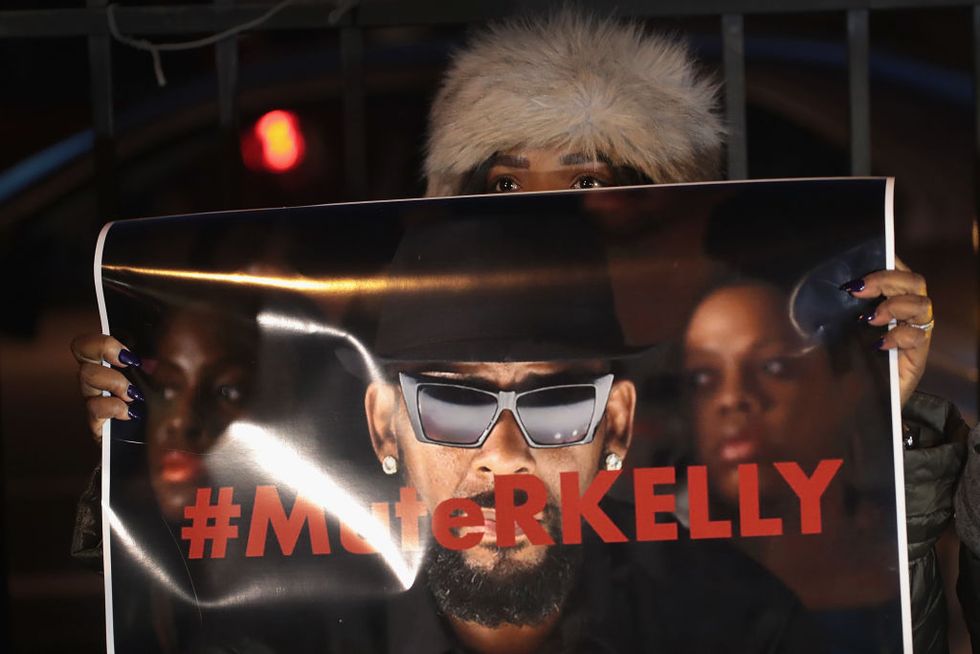 via: Getty
Since Lifetime's explosive documentary, a number of people have joined the #MuteRKelly movement including a number of other musicians and Kelly collaborators.
Most notably, Kelly has been dropped from his record label, his music has been banned from select radio stations in New York, Los Angeles, and Dallas, and Spotify has announced R. Kelly's music will no longer be included in curated playlists or user recommendations.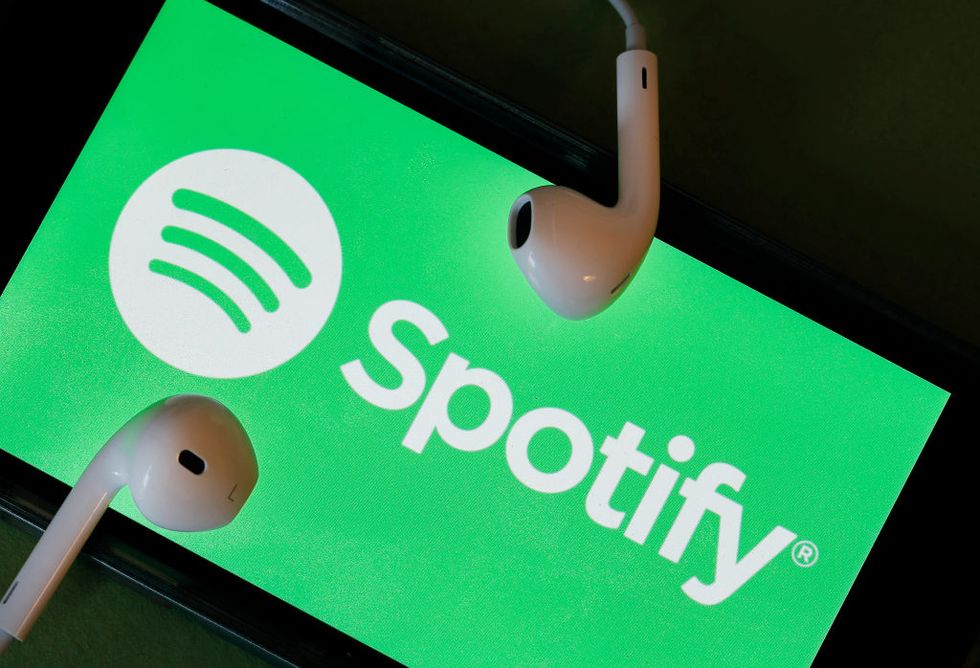 via: Getty
Kelly has not yet addressed these new allegations but has
denied all previous allegations
.