New York firefighters have set up a beautiful 3,000-flag tribute to honor the lives lost in 9/11 - which was nineteen years ago today.
On this very day nineteen years ago, history was made in one of the most horrific terrorist attacks on U.S. soil that have ever taken place.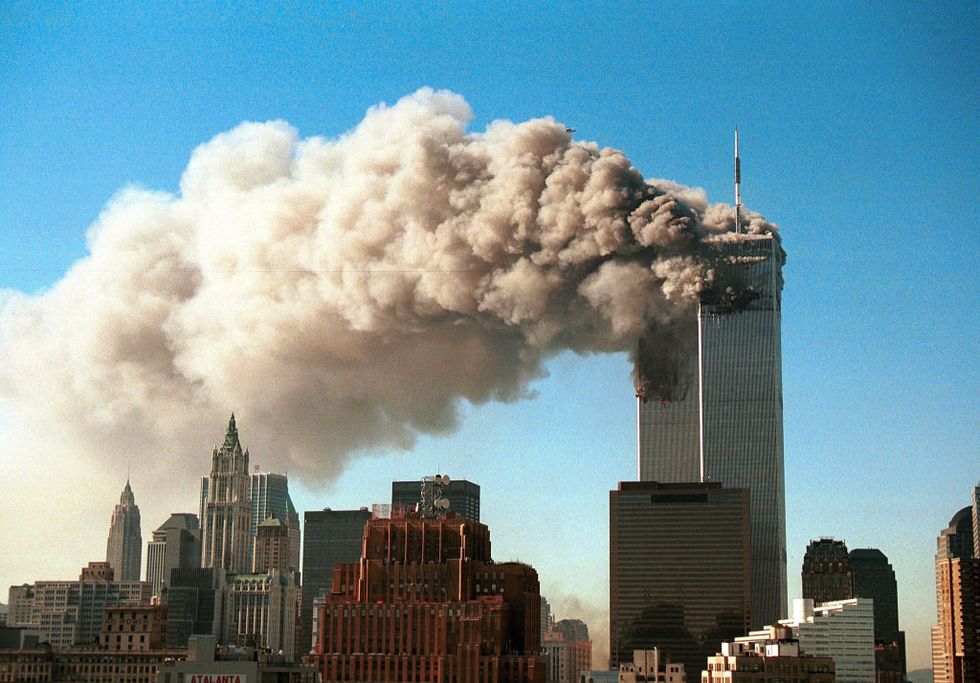 This deadly attack was carried out by the terrorist organization, al Qaeda, who ultimately took the lives of nearly 3,000 innocent people and injured 6,000 more.
The attacks consisted of members of the terror group hijacking airplanes around the country...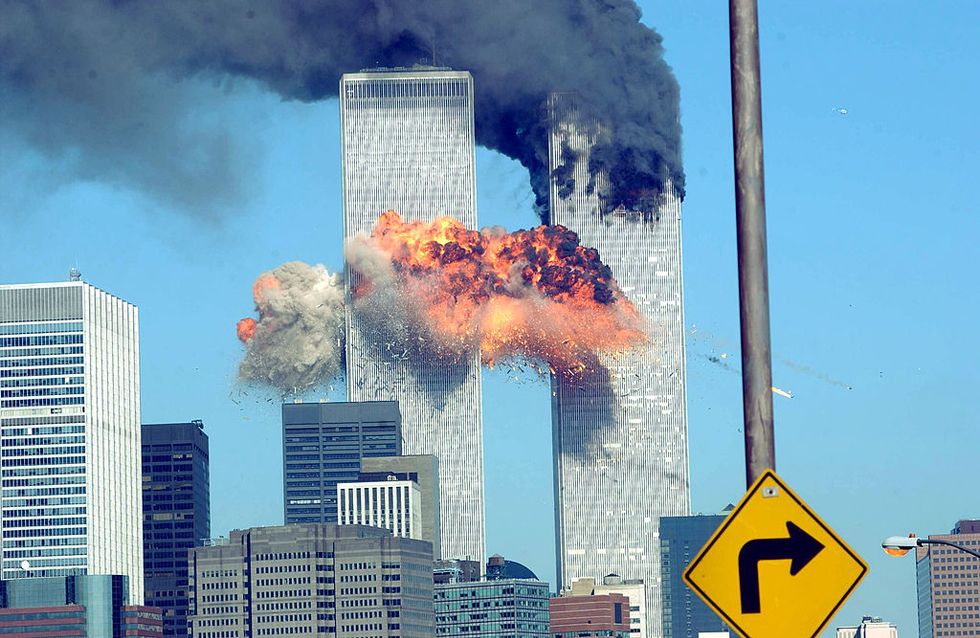 A total of 4 airplanes from major U.S air carriers United Airlines and American Airlines were hijacked and flown directly into targets. 2 were crashed into both towers of the World Trade Center in New York City, another was crashed into the Pentagon in Washington D.C, and the final flight was crashed into a field in Pennsylvania after crew and passengers valiantly fought back against the hijackers.
Many lost their lives as they were stuck in the towers of the World Trade Center...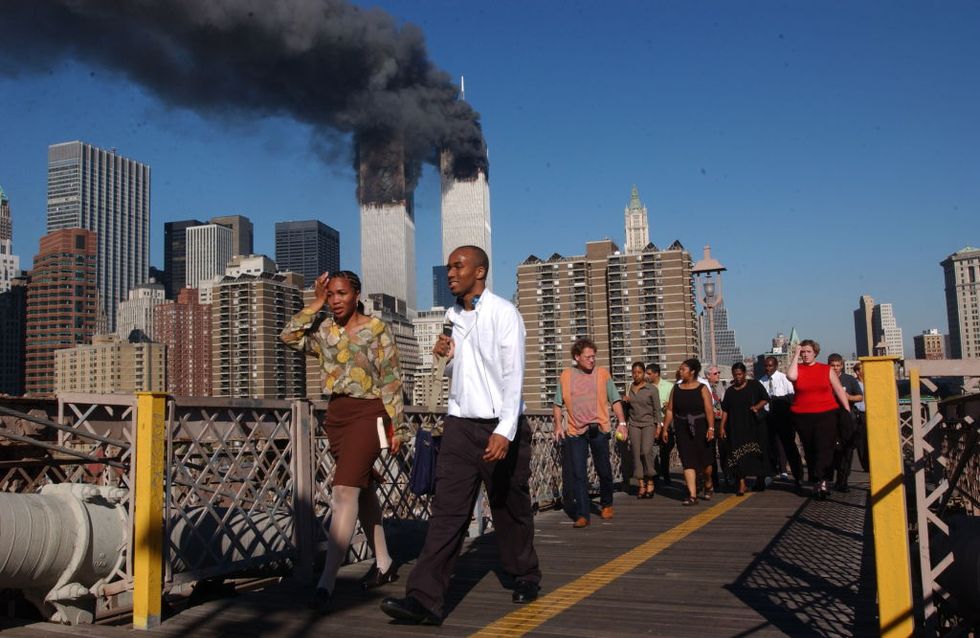 There were hundreds of people working on the floors above where the planes hit, and those who weren't killed instantly by the impact were stranded in their tiny offices with nowhere to escape the rapidly burning fire from the jet fuel.
This was a truly devastating sight to see...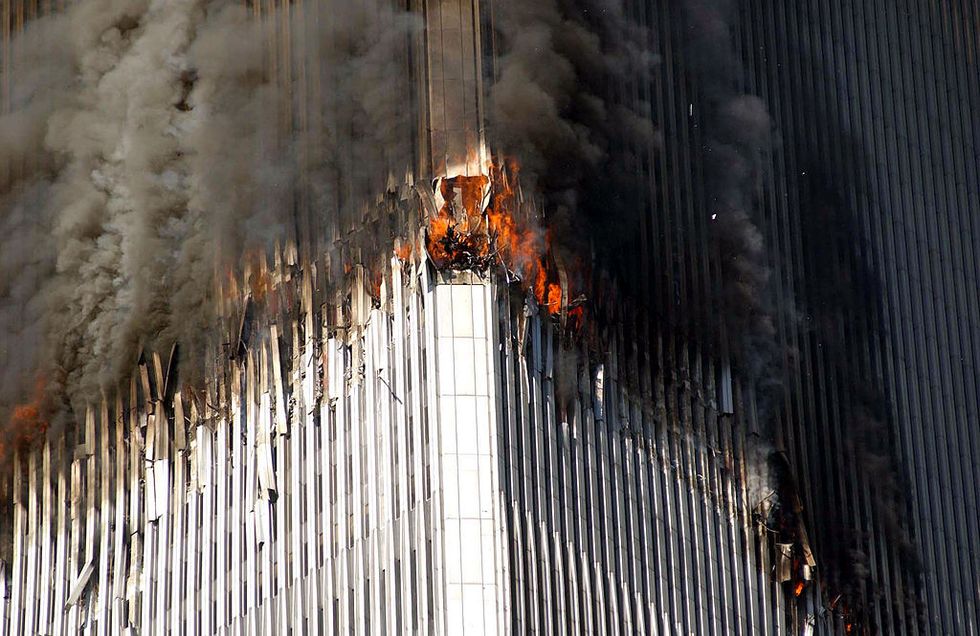 People were seen desperately hanging out of their windows and waving t-shirts and rags in an attempt to catch attention and get help.
Nobody imagined what would happen next...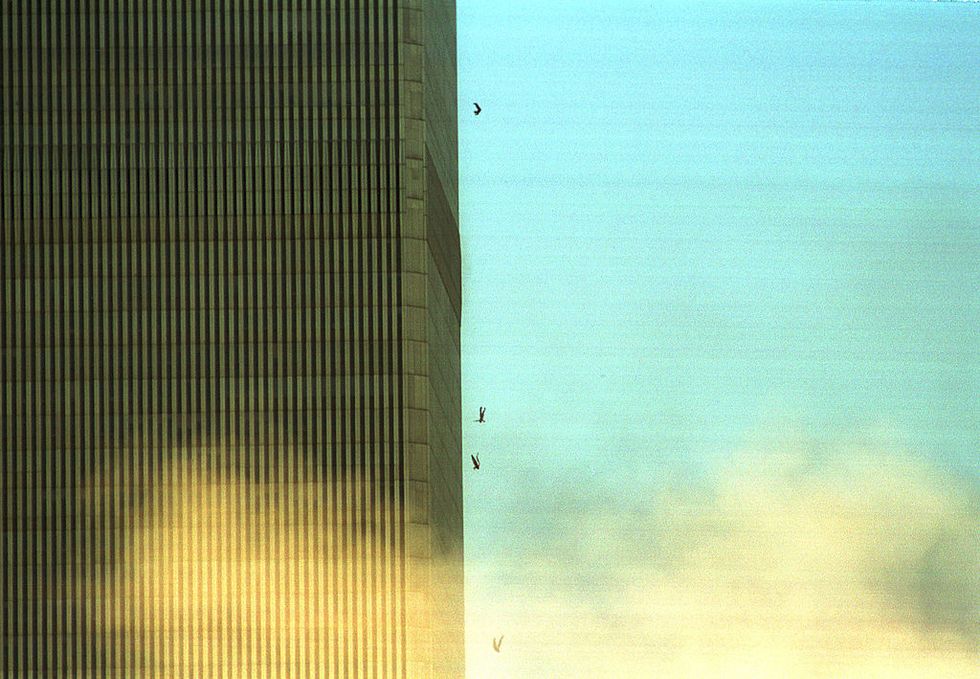 People began falling from the windows, plummeting thousands of feet to their deaths. The hardest thing to accept about this fact is that these poor souls were
jumping
, rather than falling. They were jumping because they couldn't take the raging heat of the burning towers no longer, and jumping out was their only escape.
This shocked not only the nation but the entire world...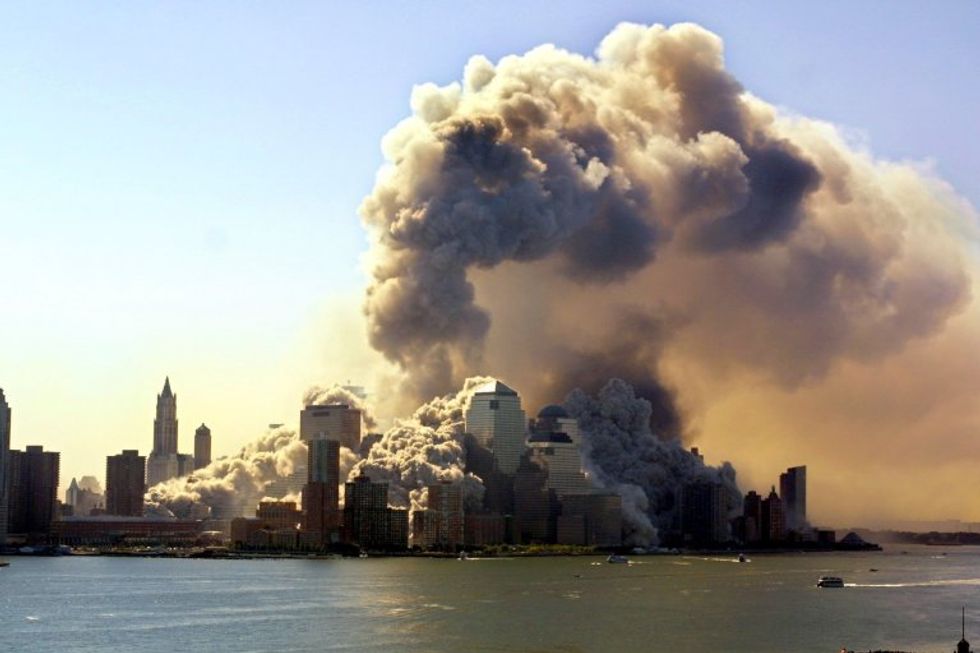 But despite these devastating views, photographers captured chilling images that would go down in our world's history.
The towers eventually collapsed, causing utter havoc across New York City...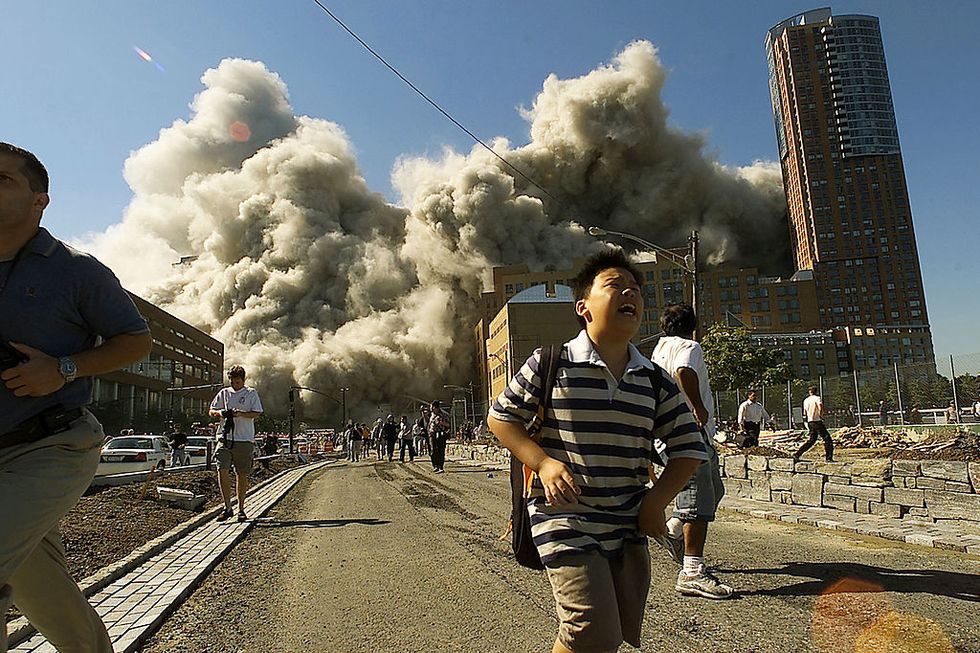 And shortly afterward, the Pentagon in Washington D.C was struck by a third plane. A fourth plane in the terrorist plot was hijacked but thanks to the bravery of the passengers on board, it crashed in a field near Shanksville.
September 11th continues to be one of the most harrowing days that our country has experienced...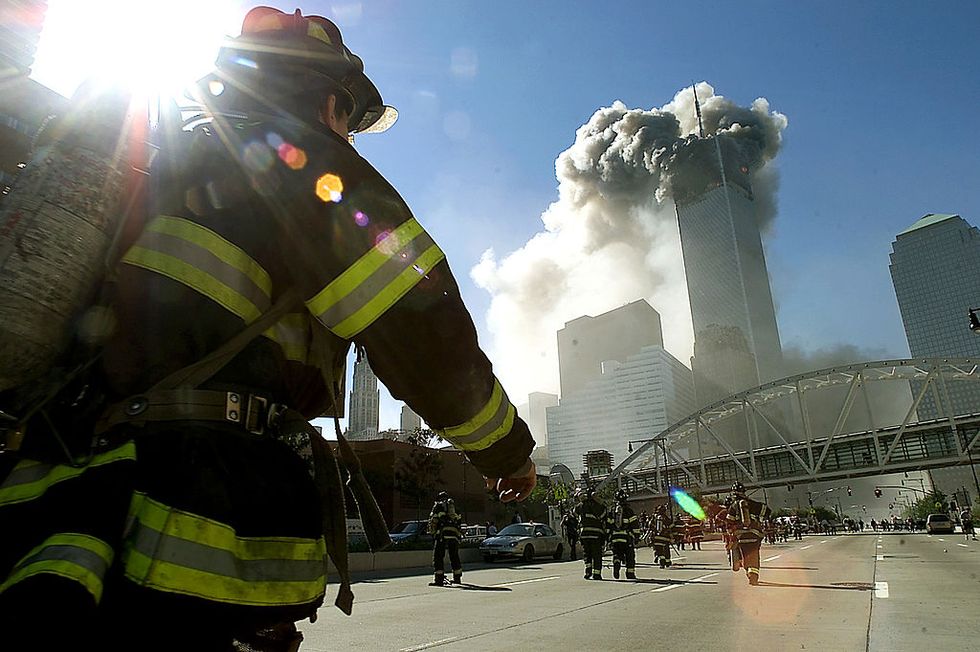 And every year, without fail, we come together to remember those who gave their own lives to try and save others on that fateful day.
The emergency services of New York came together on that day...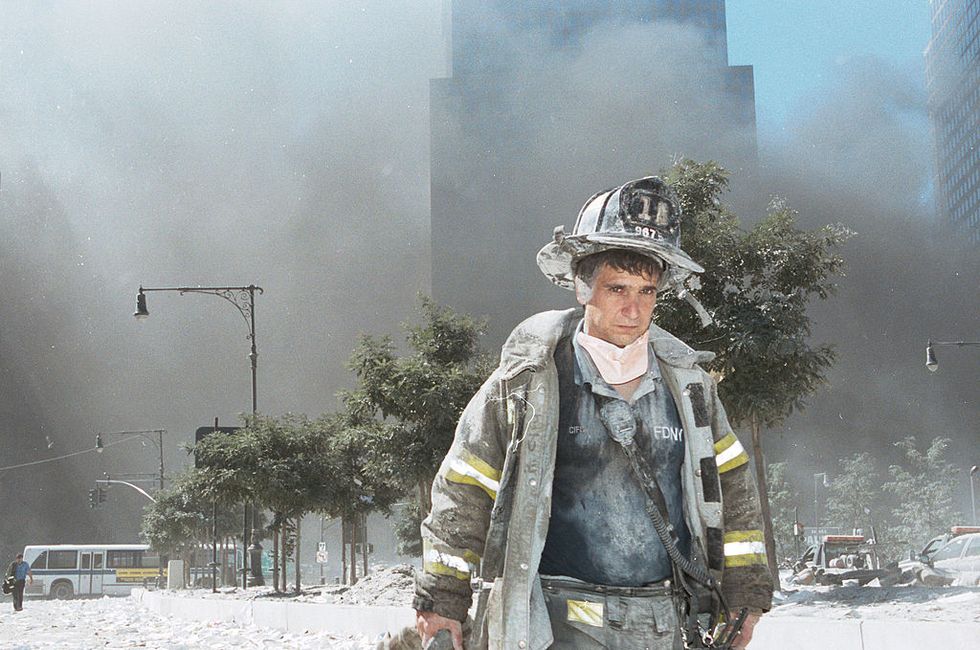 And they didn't stop working around the clock for
weeks
following the tragedy.
The NYC Fire Department had never seen anything like it.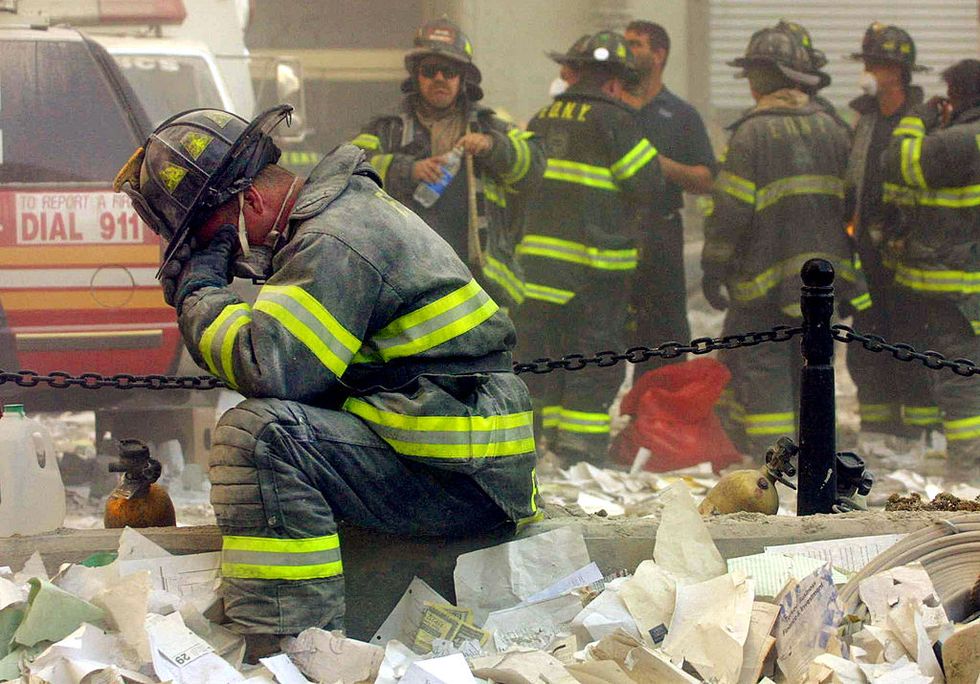 Firefighters from across the state selflessly ran into the burning buildings in a desperate attempt to save as many lives as possible.
343 firefighters were killed on that day in the line of duty...
In 2018, these firefighters were spotted in their local gym taking on a 110-stair climb...
These Georgia firefighters went to a local gym for a 110-story stair climb in remembrance of 9/11. They began at 8:… https://t.co/aTulxsqUUa

— CNN (@CNN)1536711155.0
Which is how many stairs the firefighters walked up the World Trade Center when trying to rescue all of those terrified people.
It's utterly painful to think about...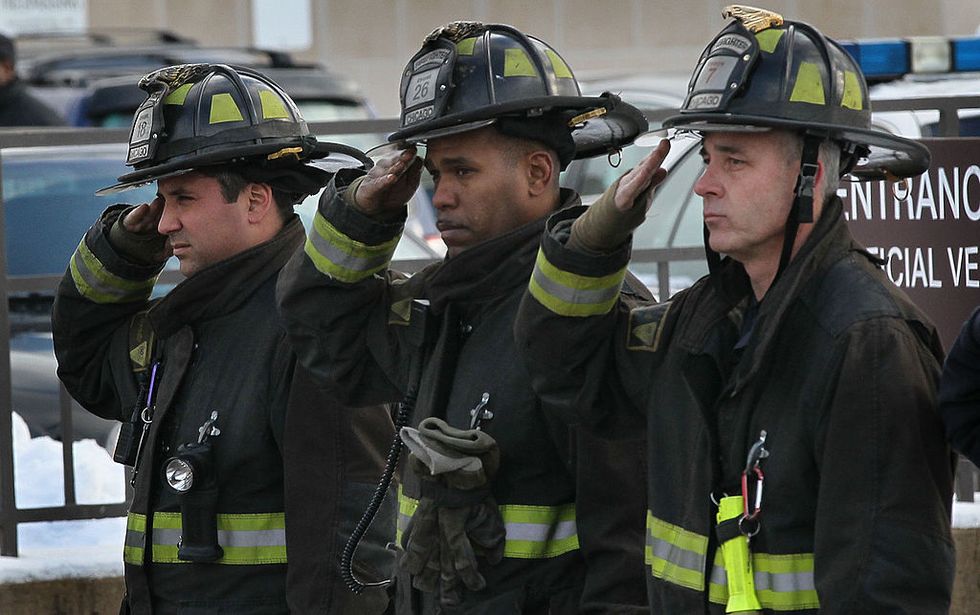 And these heroic firefighters deserve to have their memories remembered just as much as they did nineteen years ago.
This year, New York's Stanford Fire Department has arranged the most beautiful tribute.
Rows of red, white, and blue in conjunction with red firefighter flags now adorn the grounds outside Stanford Town Hall...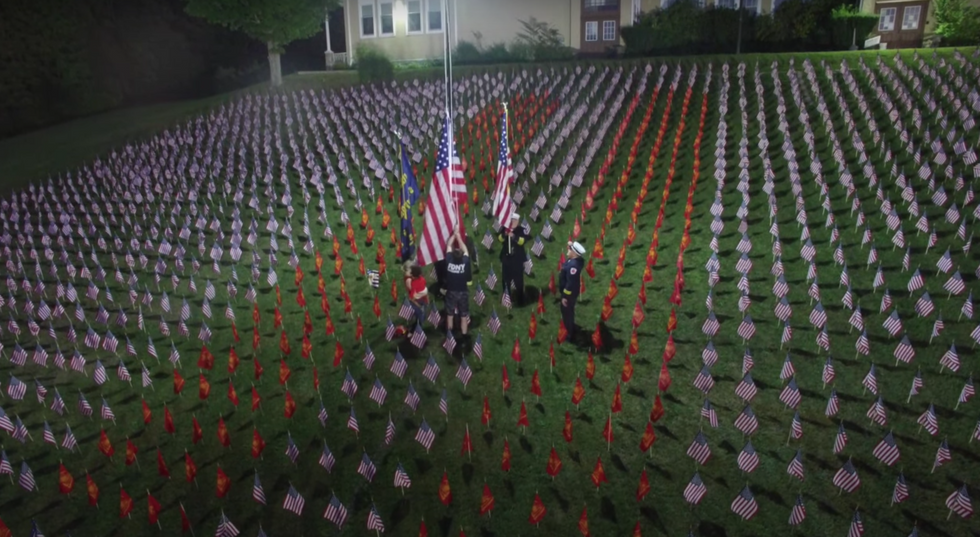 And together they form the Twin Towers, which run up and down across the lawn.
It was worth the hard work...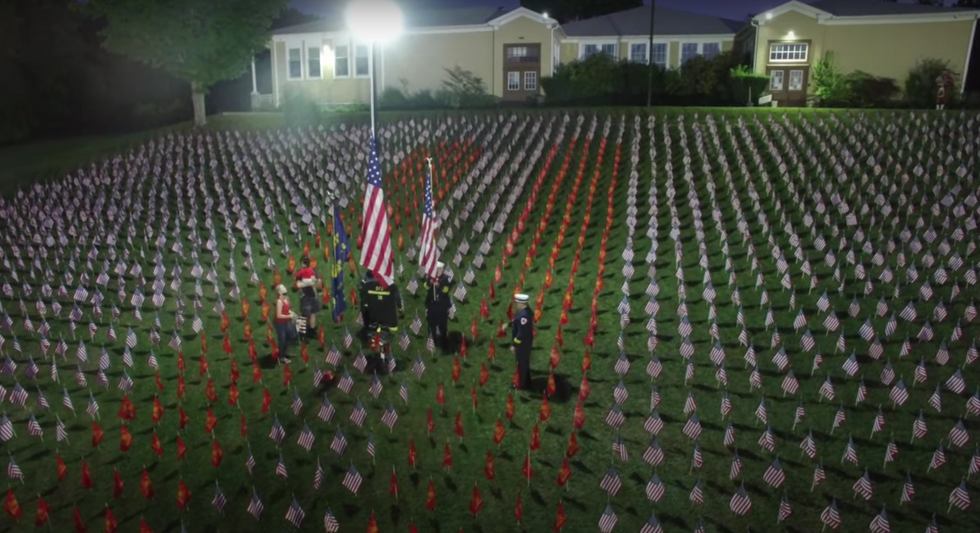 "I said this is going to be a lot of work but I think it would be really neat if we did this at Town Hall," Stanford Fire Company vice president Edward Zick told the
Poughkeepsie Journal
.
The 2,978 flags were set up in advance on September 3rd.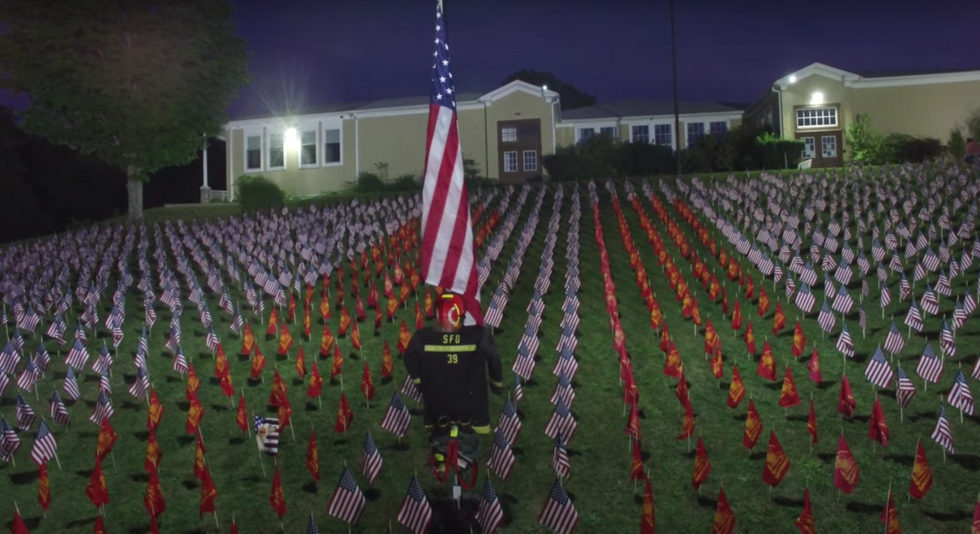 343 red flags were used to create the shape of the Twin Towers, each representing one of the firefighters who died in the attack. Seventy-one American flags were then adorned with a blue ribbon to represent the seventy police officers and one Port Authority police dog who were killed. The remaining 2,564 American flags marked all of the civilians who died.
The vice president wants everyone in America to fully understand the events of 9/11.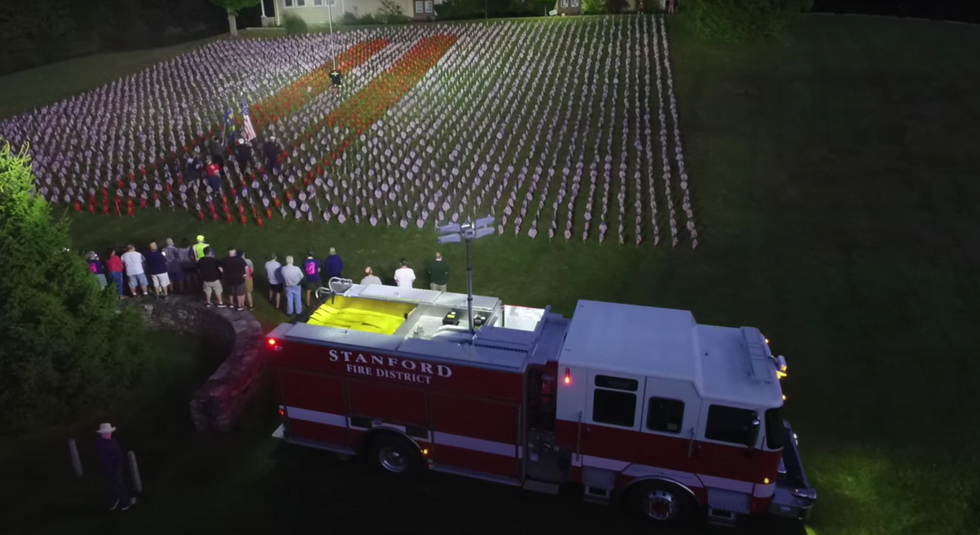 "Part of it was we wanted to make a history lesson for the kids," Zick reflected, "It's easy to say we're never going to forget, but kids nowadays don't fully understand."
Seeing the memorial in its full form is truly emotional...
You can watch the emotional tribute here:
Rest in Peace to all of those lost on 9/11. Keep on reading to see why Rick and Morty was slammed over an insensitive 9/11 joke...