Weddings are expensive.
There's a mountain of things to arrange, and they end up all looking fairly similar, and we all know that weddings require a lot of standing around and waiting to be fed.
The food is always one of the most eagerly anticipated parts of a wedding, so what's the point in branching out on a fancy 5-star meal when you can just order from one of the best pizza joints there is?
A couple from Britain saved themselves a lot of money by splashing out on a huge Domino's pizza feast for their guests.
Keep scrolling to learn more...
Fast food is the nation's favorite...
There's just something about greasy junk food that gets the entire nation, as well as the majority of the world, drooling in anticipation.
People go crazy over this kind of food...
Pizza, burgers, fries, and chicken nuggets are some of the world's most popular takeout foods.
A lot of people eat nothing but junk food.
So this won't stop them when it comes to celebrating their big days...
One bride loved chicken nuggets that much...
Blair's Maid of Honor came up with an ingenious nugget plan.
Revealing her thought process to
Insider,
Jenna Spetz explained: "Blair has always LOVED dino nuggets and was marrying a man with the last name Tyson, so it really was a match made in heaven."
Jenna's idea took months of planning.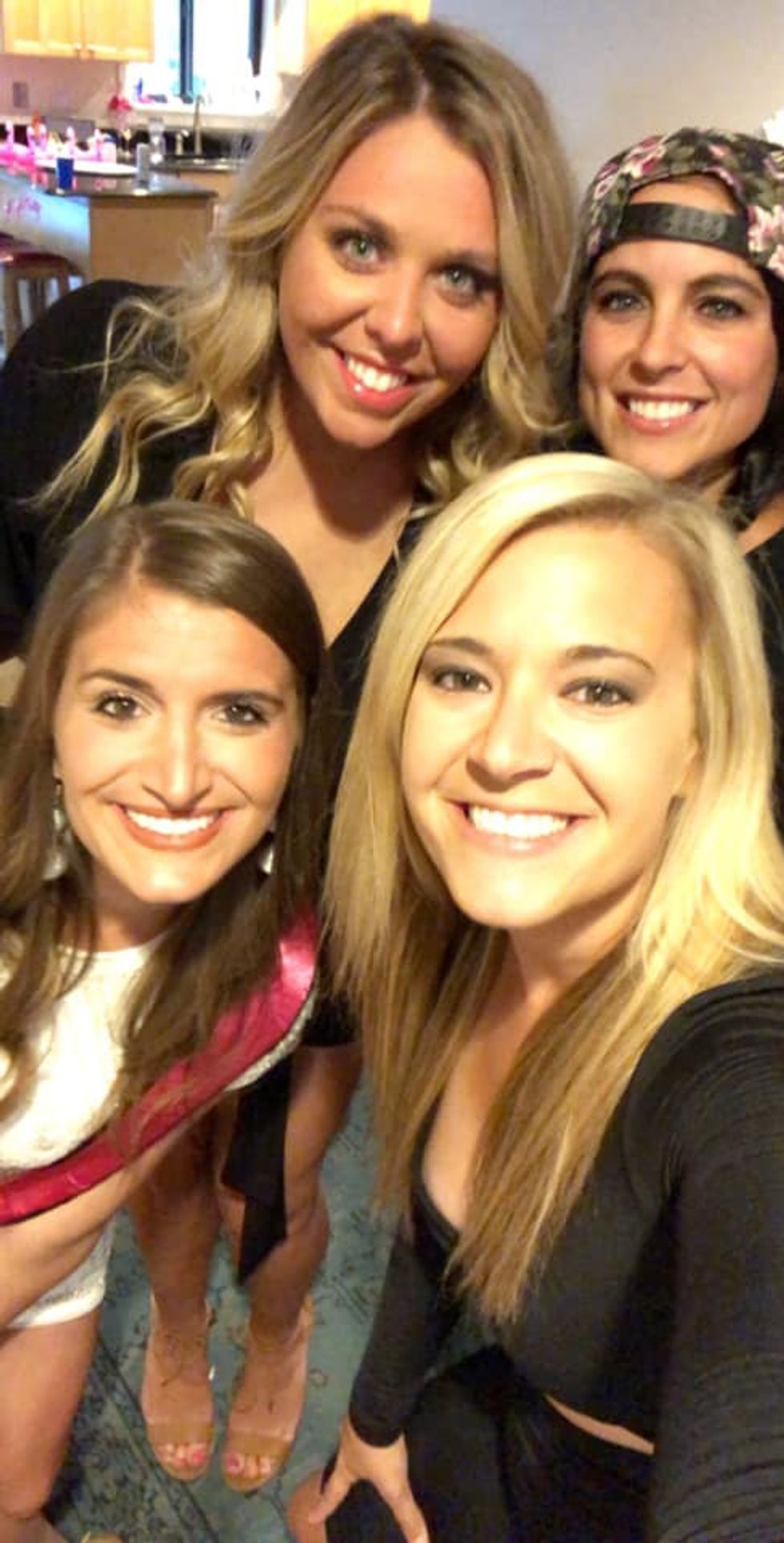 Being a maid of honor comes with a lot of pressure.
So it was a relief for Jenna when the good people at Tyson foods said they would be more than happy to help out with her nugget related plans.
Tyson even offered to make the bouquet.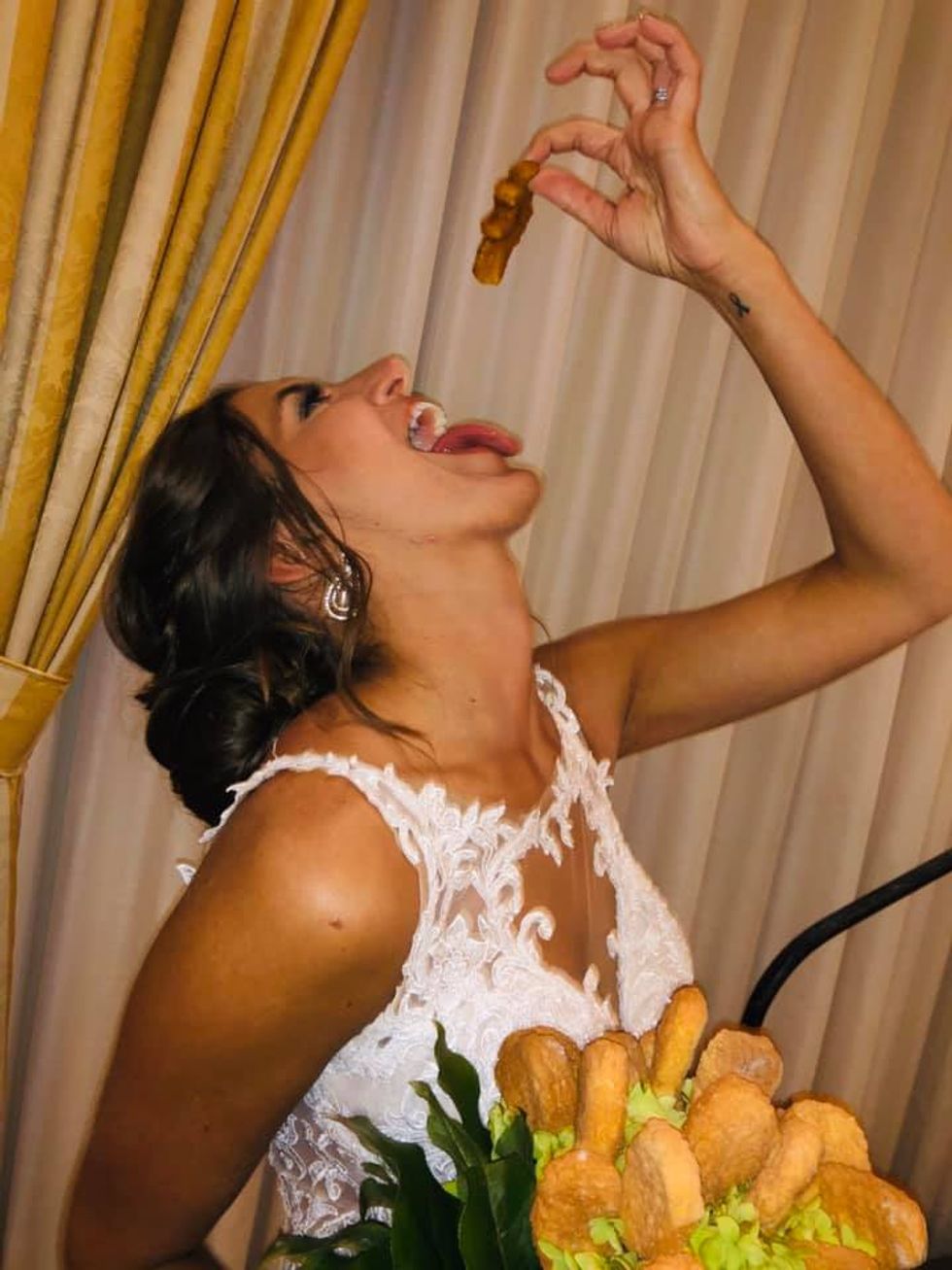 Jenna's speech blew everyone away.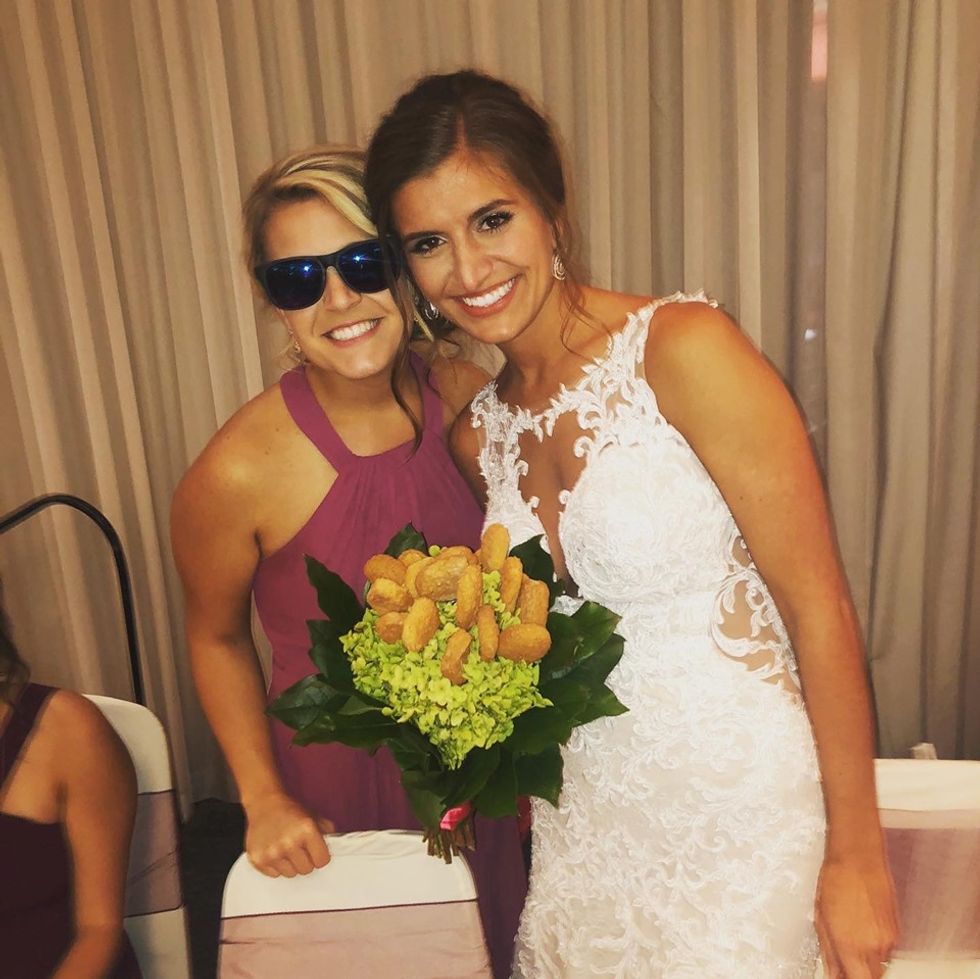 Clearly chicken nuggets are the way to this girl's heart.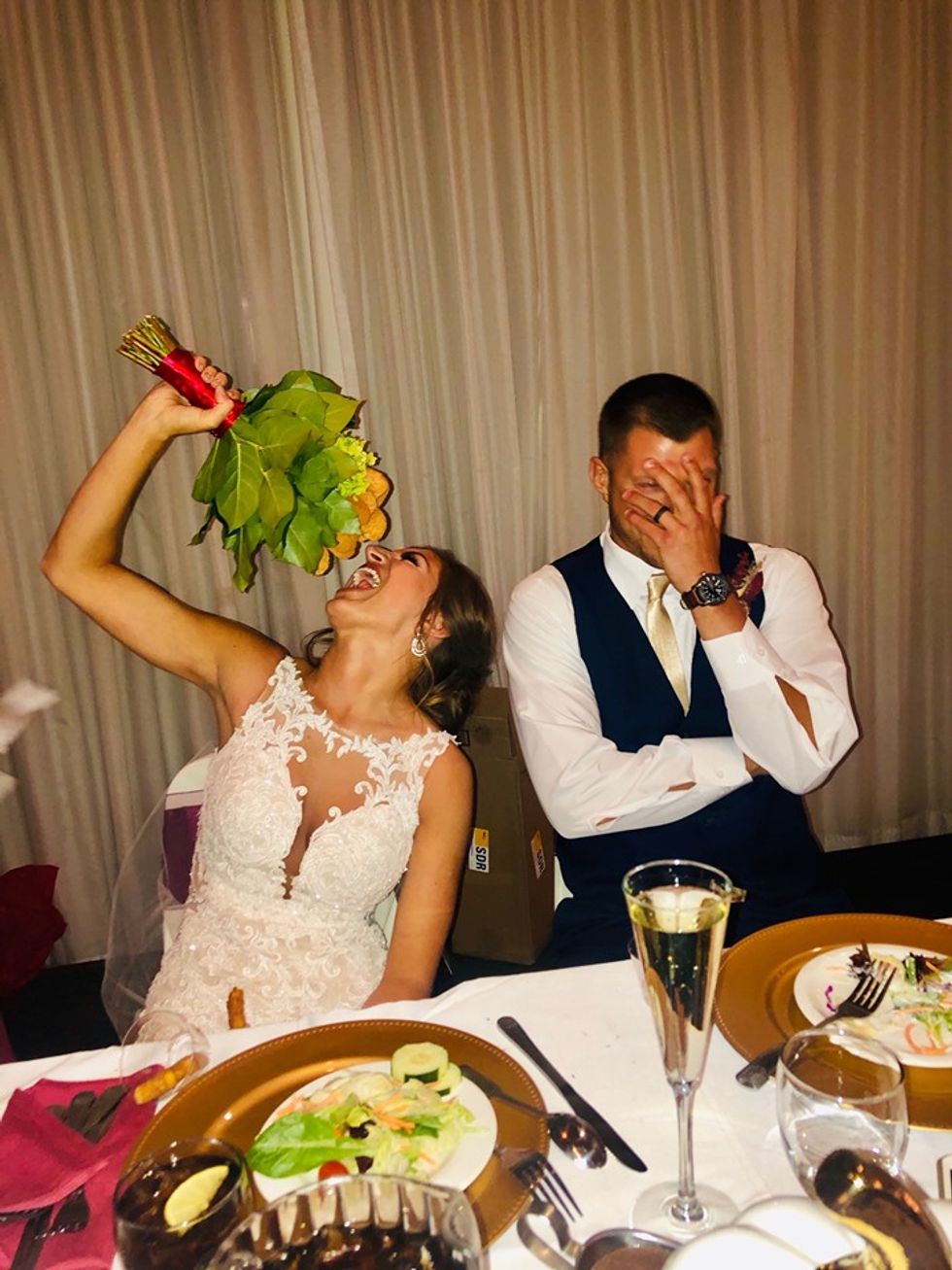 But another happily married couple have recently given Blair a run for her money...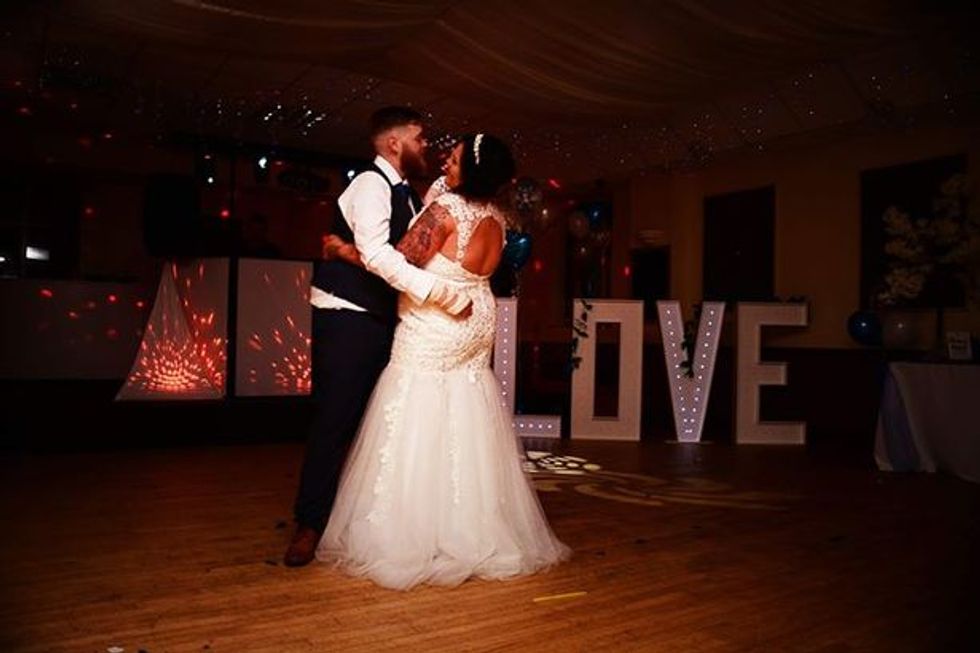 The couple decided to scrap the traditional idea of a wedding breakfast...
The couple had £350 ($452) to spend on their wedding breakfast and so Victoria called up Domino's to ask what they would be able to get for that, and the answer was quite a lot.
They wanted something "unique."
Twenty-six-year-old Victoria, who has 3 children with new husband Tom,
said
: "Most people know me and Tom just don't do anything originally. I didn't want traditional sandwiches or anything at the wedding, I wanted something that stood out."
Turns out, Domino's cater for weddings...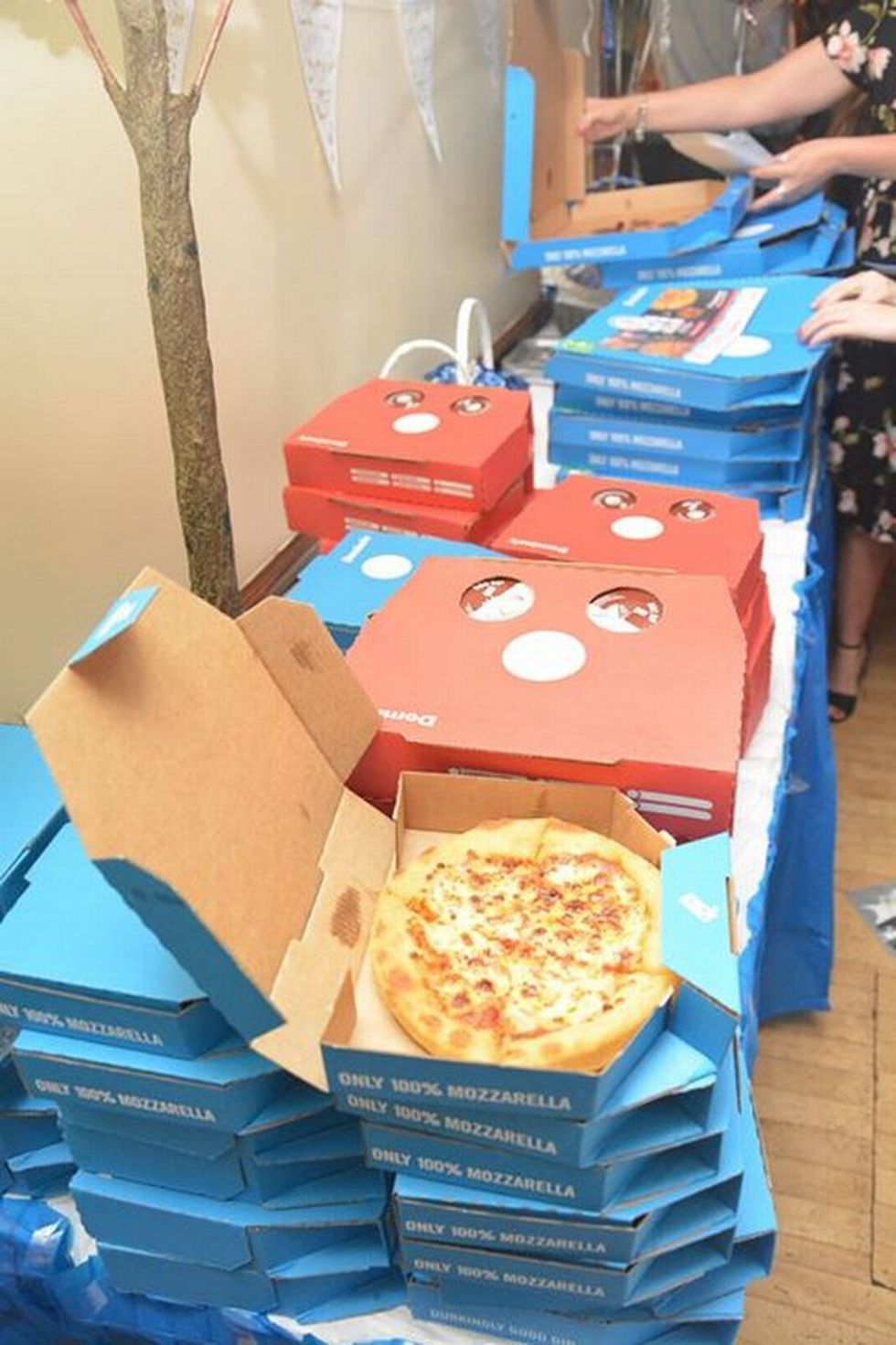 Domino's didn't fail to deliver...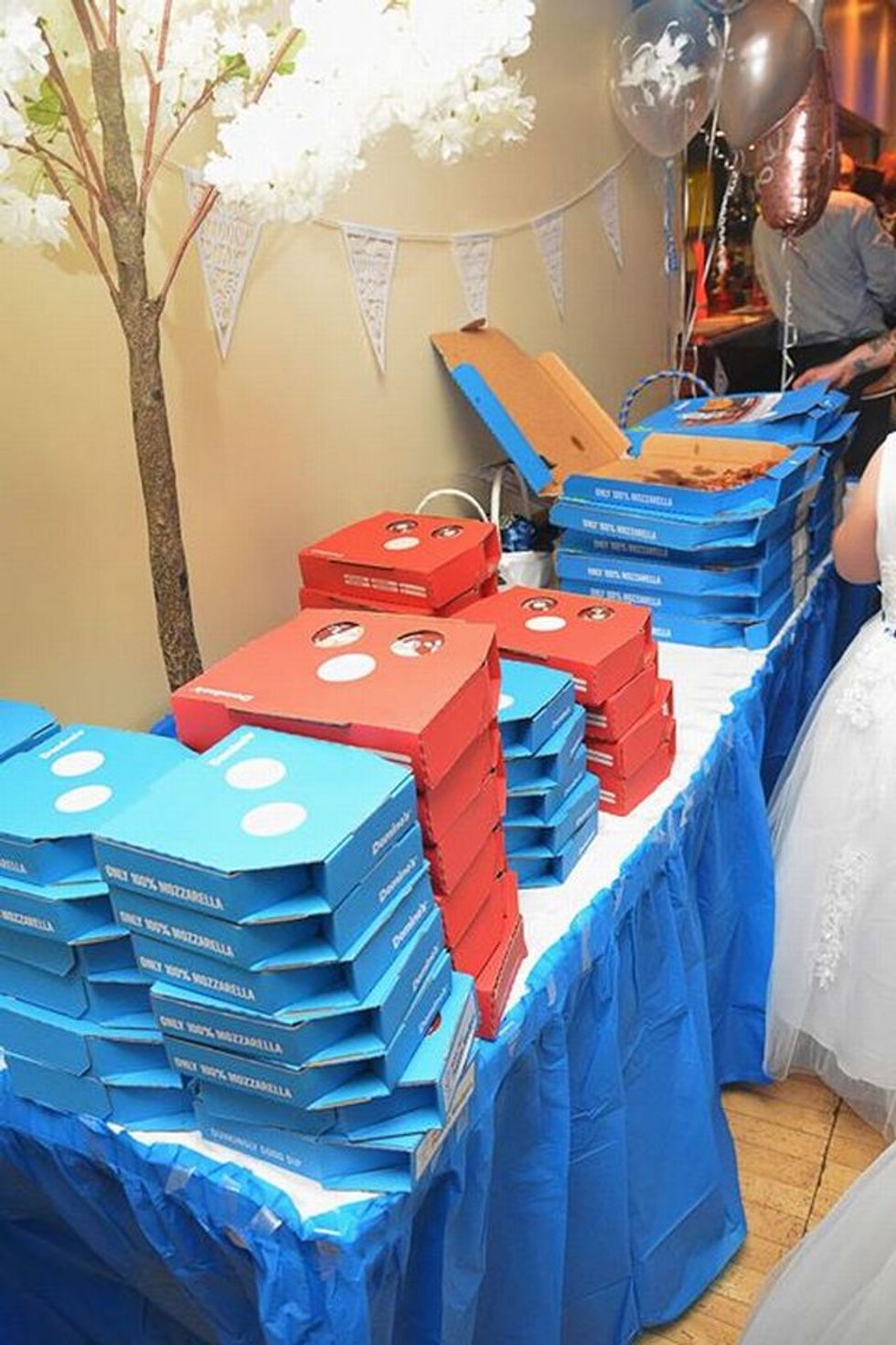 The amount of pizza was endless...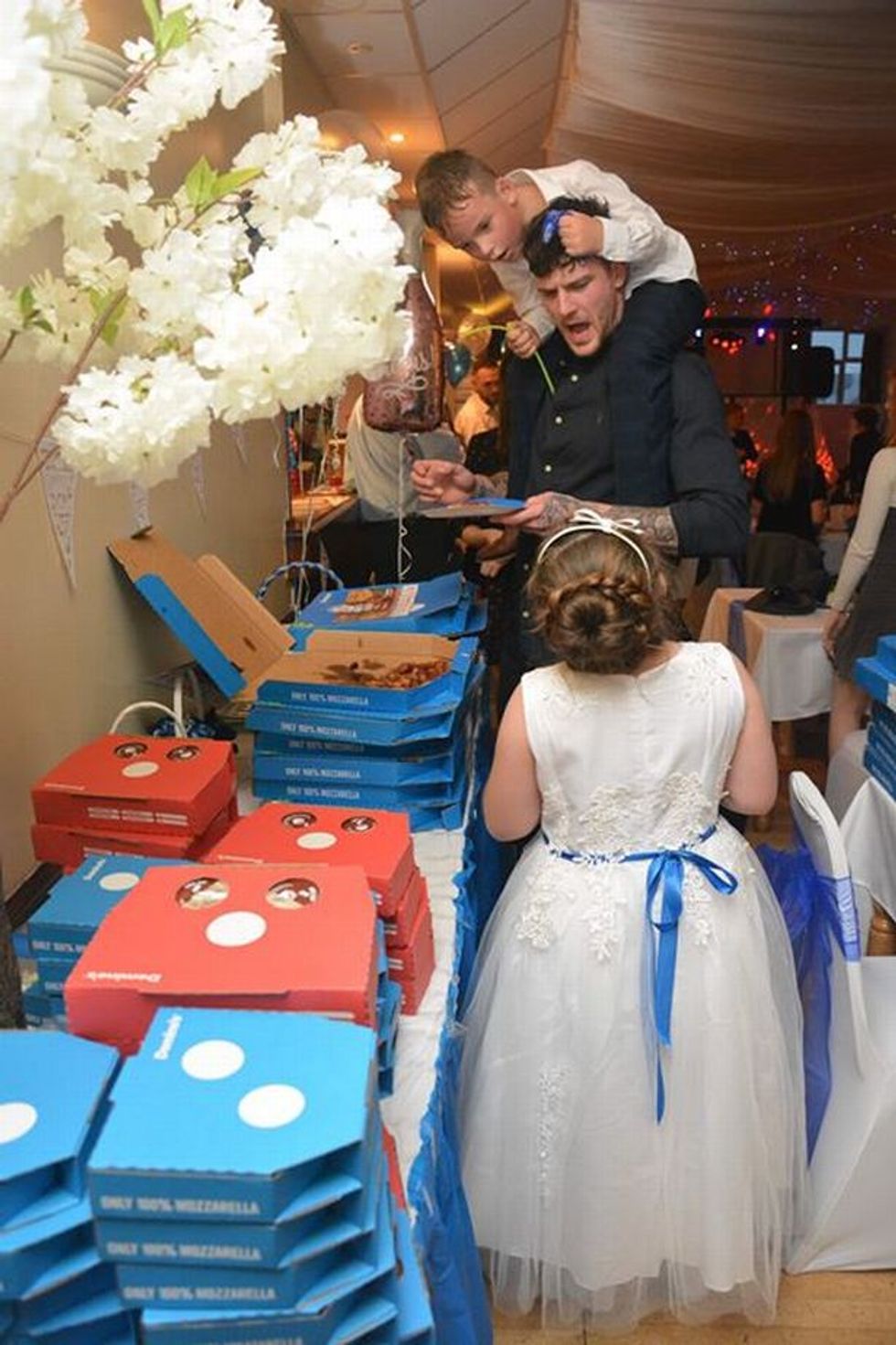 Guests were a little skeptical at first...
And a lot of the guests thought it was one big joke, but they soon realized the feast of pizza was here to stay.
All doubt was quickly diminished when the smell of pizza filled the venue...
There wasn't a displeased guest insight, and there also wasn't a single slice of pizza leftover!
It looks like Domino's is the new wedding caterer of the year!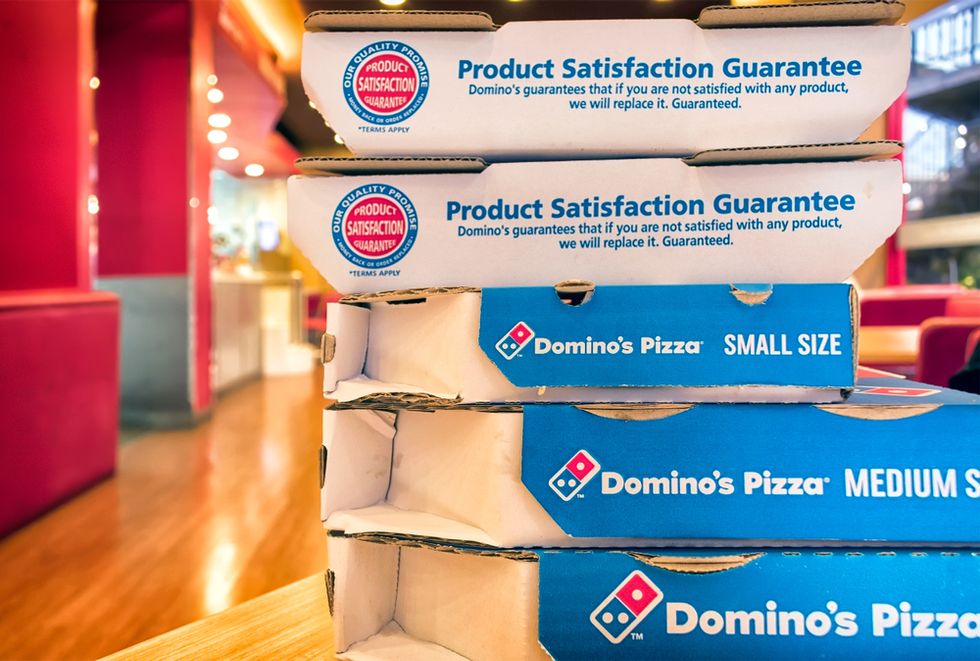 via: Shutterstock
"I was surprised at the amount they delivered, I thought 'we're going to have to take this home and have it for a couple of weeks'," Victoria said. "We would have ended up having to bin it which would have been devastating for me." It's safe to say that the newlyweds won't want to look at pizza for a
very long time
now!