It has been announced today that Nicolas Cage is set to portray Joe Exotic in a new scripted TV series about the big cat lovers' life... It's the role he was born to play, isn't it?
Keep scrolling to read more about the up and coming new series, and when you can expect to see it on your screens...
Tiger King has taken the world by storm.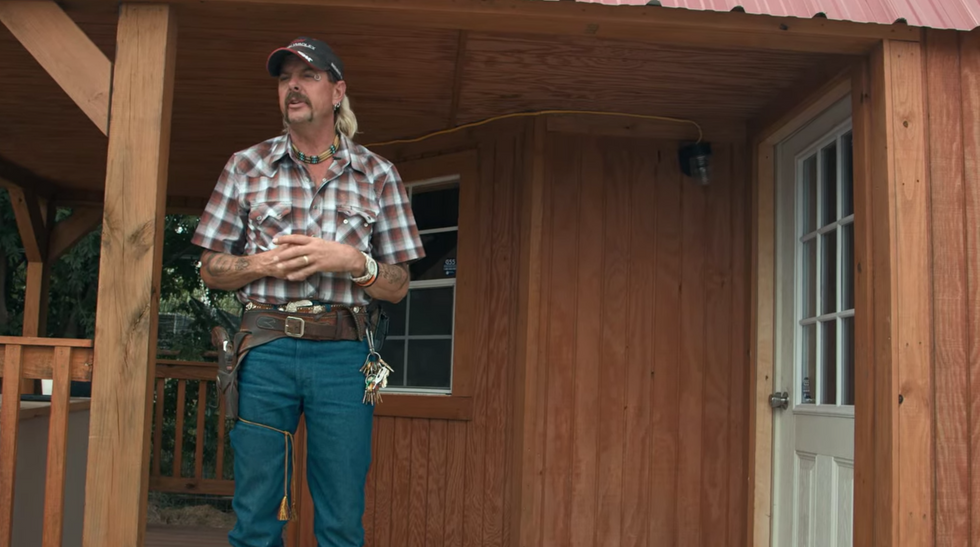 via: Netflix
Joe Exotic and his bizarre clan of exotic animal lovers have been catapulted to unprecedented levels of fame... So much so that a
very
famous face is set to play the eccentric big cat owner.
But first, let's start from the beginning.
via: Netflix
The docuseries gives us a majestic insight into the captivity of big cats here in America - In 7 episodes, the series retells the story of a war between a very flamboyant tiger owner named Joe Exotic and his enemy, a Florida-based animal activist named Carole Baskin.
But it isn't just about the tigers and lions...
It is mostly about the scandalous lives of these people in America's big cat community... And we cannot get enough.
There has been a lot of drama over the years...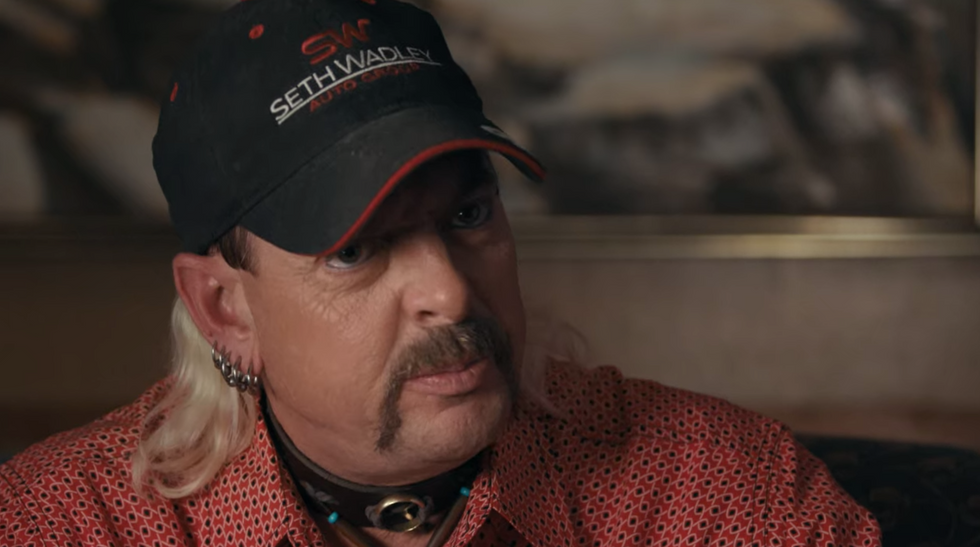 via: Netflix
And Joe Exotic seemed to
really
have it in for Carole Baskin, with footage showing him repeatedly wishing death upon her and describing how he would like to kill her.
The show takes things to a whole new level...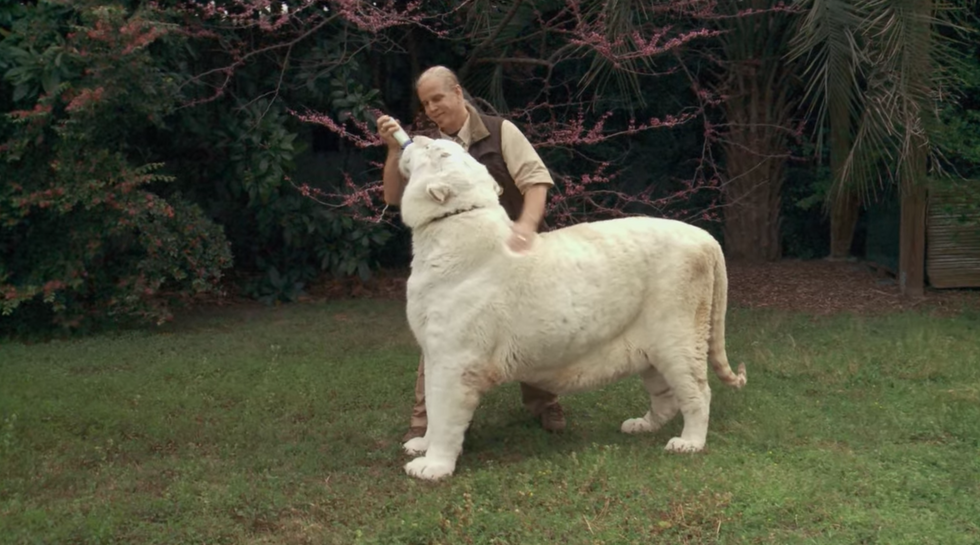 via: Netflix
And it has already been branded as "bonkers" by viewers but that certainly doesn't mean it isn't binge-worthy.
Who knew there was such a large cult of exotic animal hoarders in the US?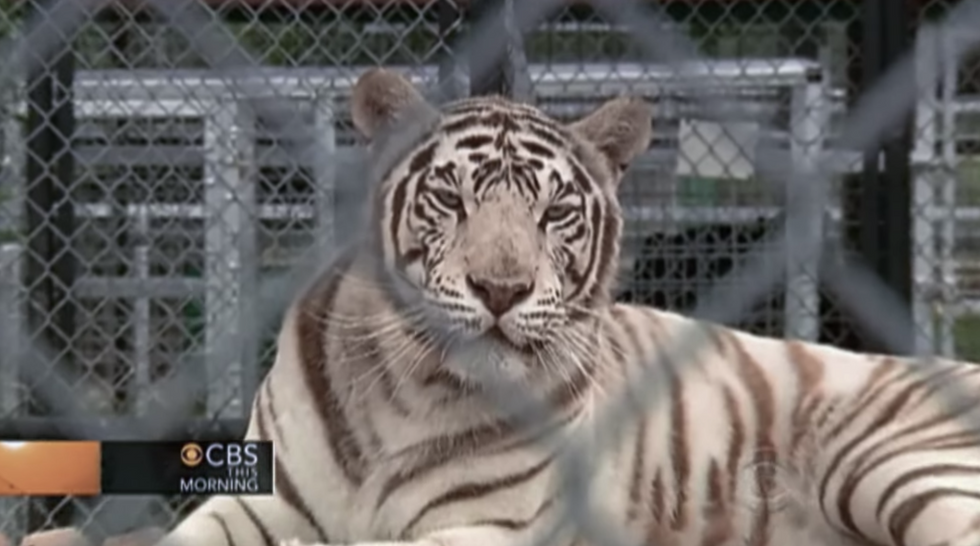 via: Netflix
And who knew there was
so much
rivalry and hate?
But people seem to be forgetting that this is based on real-life...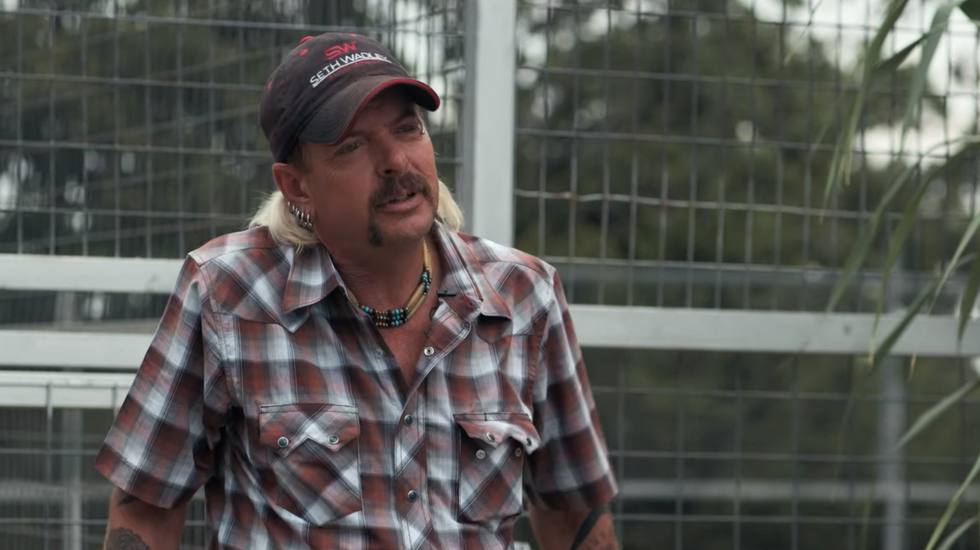 via: Netflix
And when Joe's life gradually began to spiral out of control, he landed himself into some
deep trouble.
Joe is an openly gay man...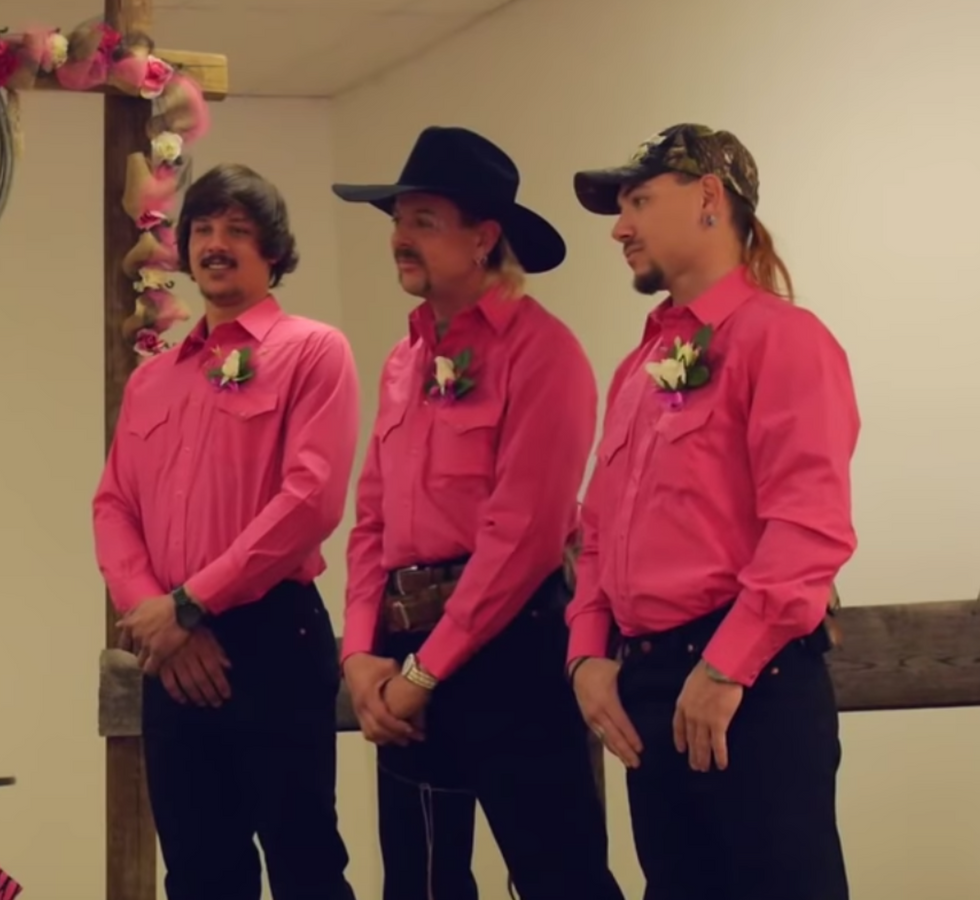 via: Youtube
And after he married both John Finlay and Travis Maldonado in a 3-way ceremony, both of his husbands gradually deteriorated with drug use and mental health problems. Travis tragically took his own life after he made claims that he wasn't at all gay, and Joe had simply hoodwinked him by fueling his addictions.
And after this marriage tragically fell apart...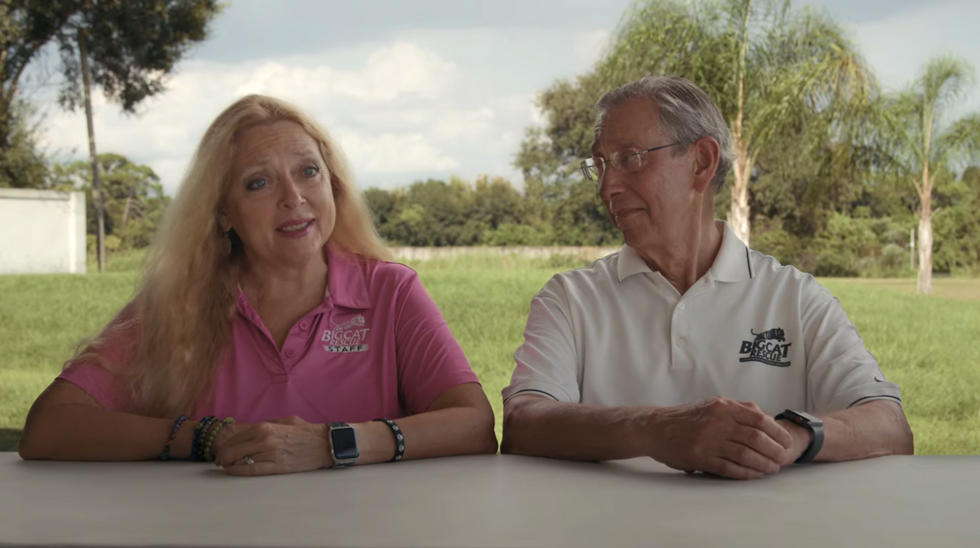 via: Netflix
Joe himself fell into a downward spiral and his obsession with Carole and her husband grew even bigger.
And last year, things took a turn for the worst.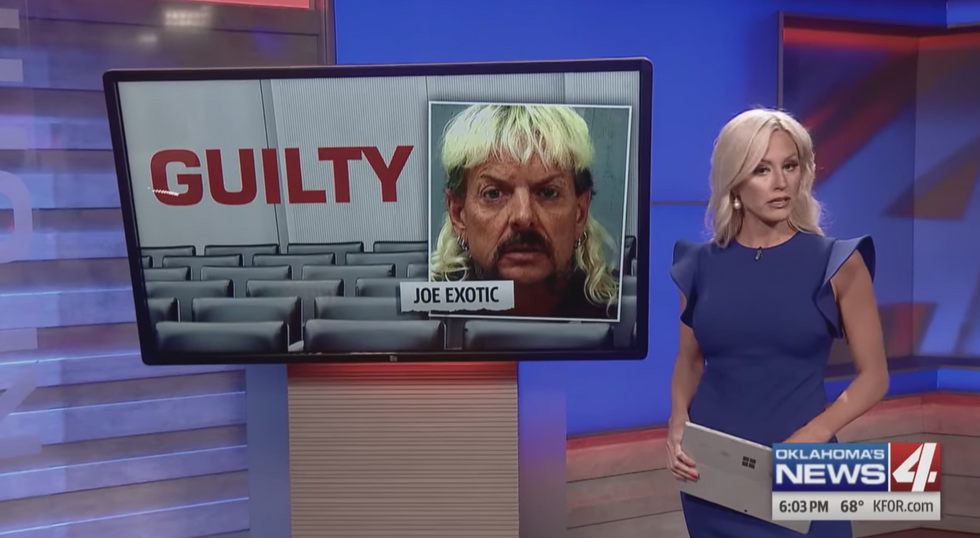 via: Netflix
Joe was sentenced to twenty-two years in prison for attempting to have Carole murdered.
He hired a hitman to take Carole out whilst she was biking down a deserted bike path...
But the FBI became involved and they thankfully managed to put a stop to this dangerous plan.
Many viewers believe that Joe belongs in prison after his alarming behavior...
And of course, the internet is now a Tiger King minefield.
The memes have been flooding in...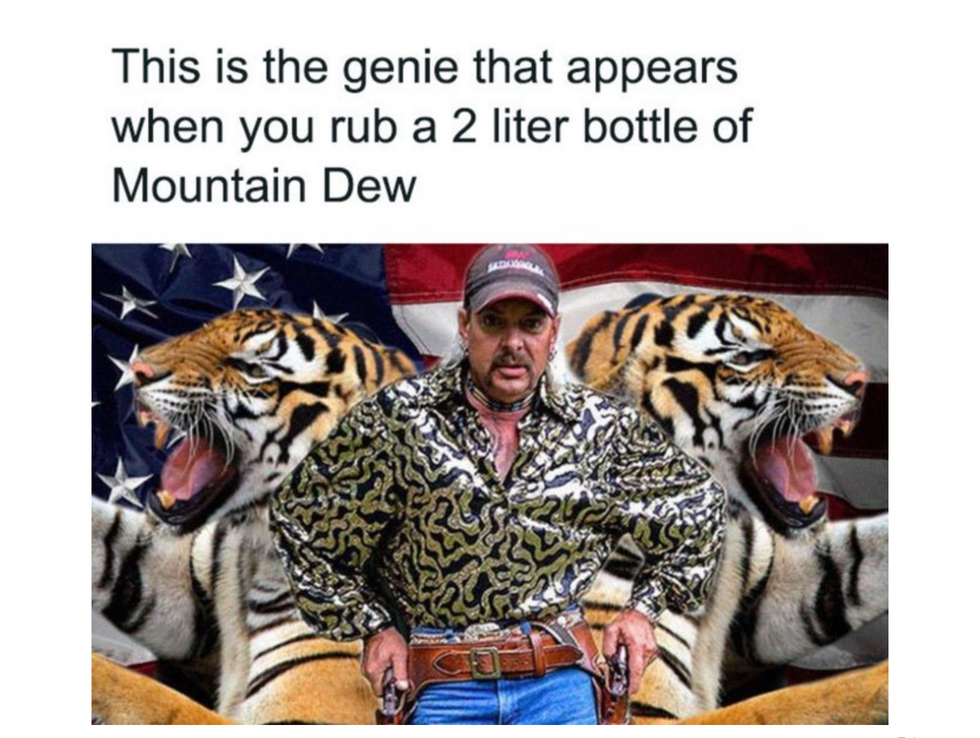 And even though this is poking fun at real-life events, we
cannot
get enough during lockdown.
The show has been at the top of the ranks for weeks now...
And its popularity seems to know no bounds.
Months after its release...
Fans are still talking about it.
So this calls for only one thing...
Some sort of movie or TV show needs to be made around Joe Exotics bizarre life... Surely?
Well, you are in luck.
It has been announced today that a scripted series about the big cat owner is set to happen, and an incredibly famous face is on the bill for the role of Joe Exotic.
Nicolas Cage is the man for the job.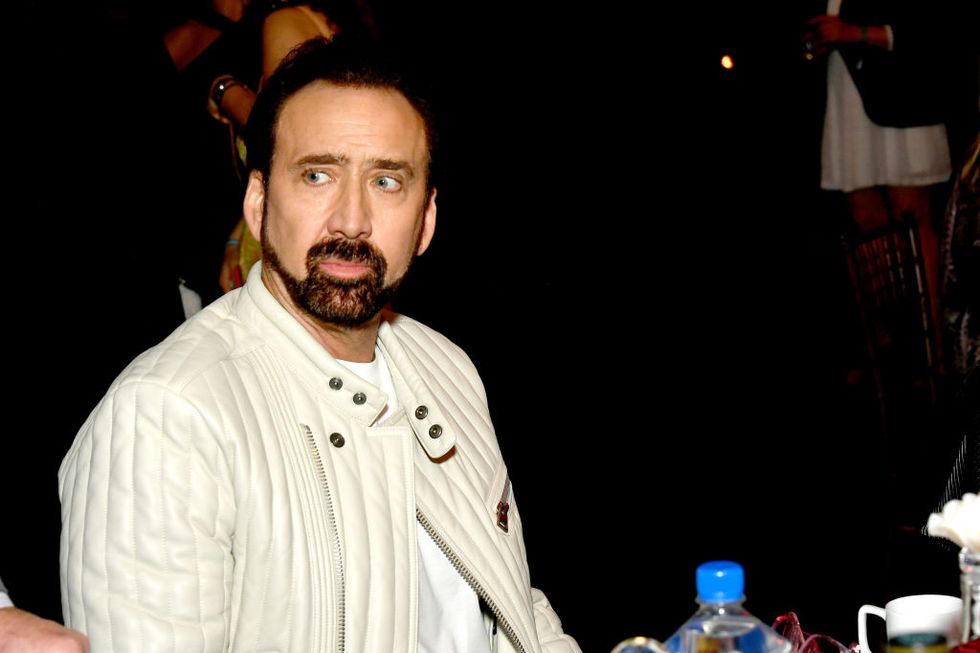 via: Getty
Yep, the big Cage is set to portray Joe Exotic, and we couldn't think of a man more perfect for the job.
The 8-part series will be based on the article Joe Exotic: A Dark Journey Into the World of a Man Gone Wild, which was written by Leif Reigstad and appeared in Texas Monthly.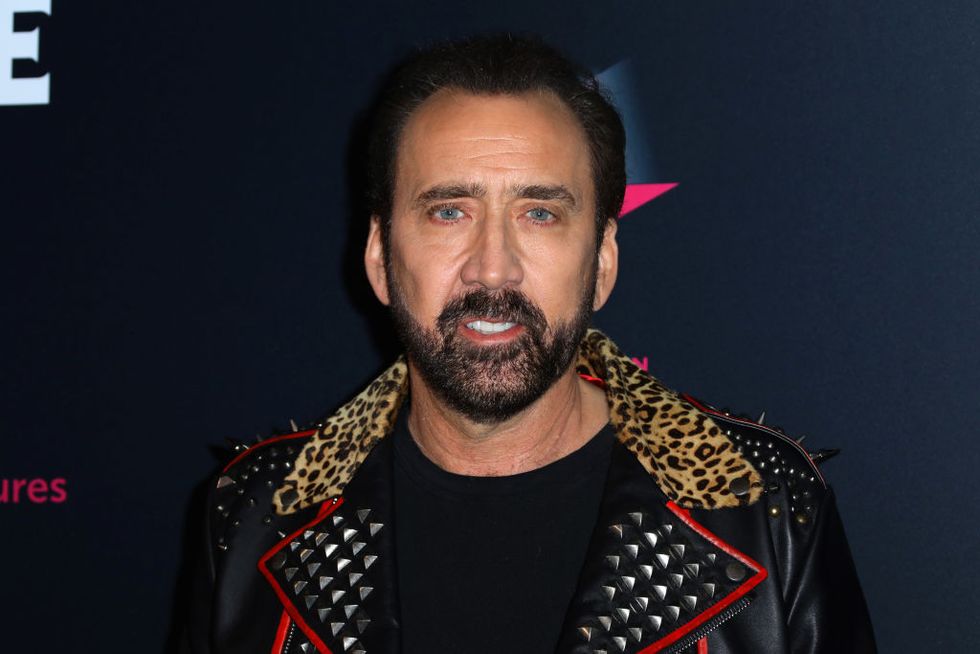 via: Getty
Across the episodes, viewers will learn new stories about the eccentric Joe Exotic, who fights to keep his zoo open even at the risk of losing his own sanity.
An exact release date of the series is yet to be confirmed.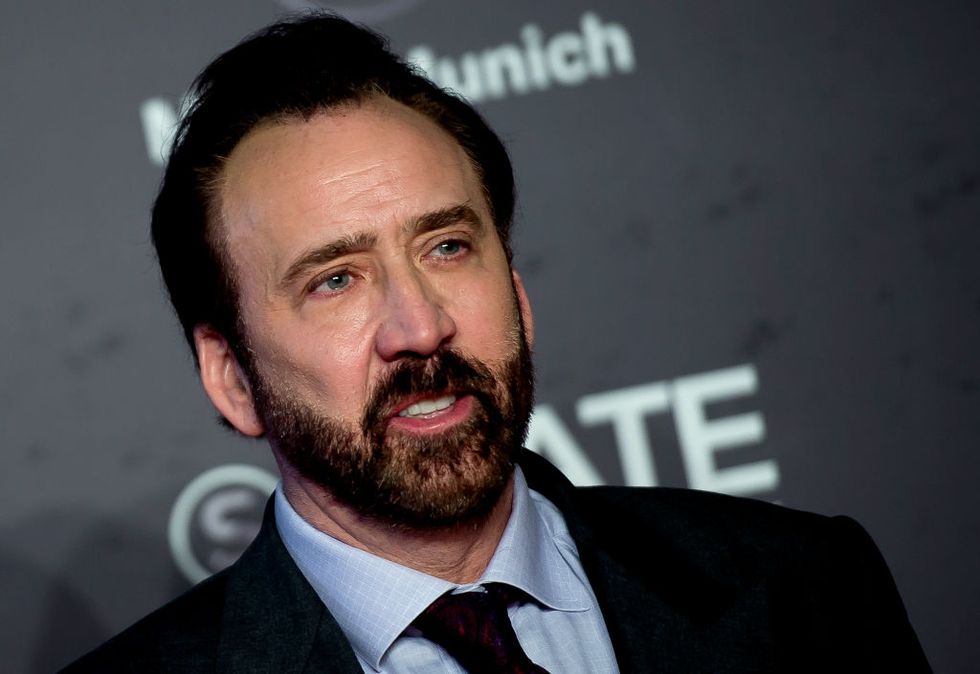 via: Getty
But we do know that the series is being produced by Imagine Television Studios and CBS Television Studios, and is set to be taken to market in the next couple of days. We can't
wait.