Nick Cannon has defending having 7 children with 4 different women and has said he refuses to settle into the "Eurocentric institution of marriage."
"That's a Eurocentric concept… the idea that you're supposed to have this one person for the rest of your life," Cannon, forty, explained on Power 105.1's The Breakfast Club earlier this week.
"The idea that a man should have one woman… we shouldn't have anything. I have no ownership over this person, "the host of The Masked Singer continued.
Fathering 7 children isn't the decision that Cannon made, according to him anyway.
"Those women, and all women, are the ones that open themselves up and say, 'I would like to allow this man into my world and I will birth this child,'" he insisted. "It ain't my decision. I'm just following suit."
He first welcomed ten-year-old twins, Monroe and Moroccan, with his ex-wife Mariah Carey in 2011.
He also has 2 children – son Golden, 4, and 8-month old daughter Powerful Queen Cannon with Miss Guam 2014 pageant winner Brittany Bell, thirty-three years old.
But that's not all…
The baby daddy also welcomed twin boys Zion Mixolydian and Zillion Heir with DJ Abby De La Rosa, who is just twenty-nine years old.

AND just 9 days later, he became a dad, once again, after welcoming his 5th son, Zen, with model Alyssa Scott.
"If we're really talking about how we co-exist and how we populate, it's about what exchange can we create together," he said.
"I understand the institution of marriage, but if we go back to what that was about … [it] was to classify property," he added, referring to the dowry system — the practice of trading a woman into marriage in exchange for money or property.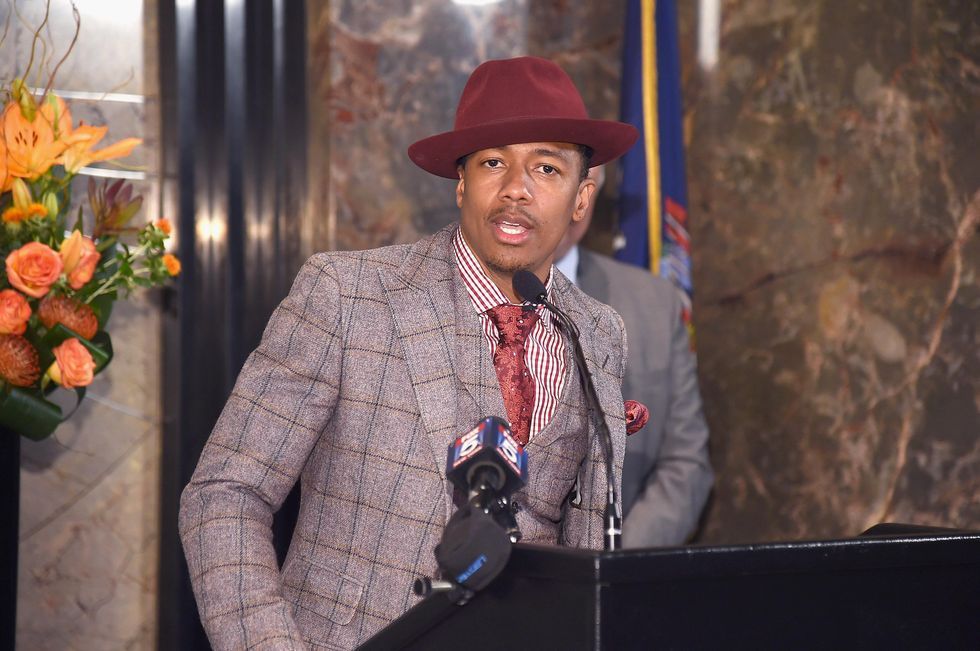 "One father gave another man his daughter for land," Cannon said. "So when you really get to that concept, it's like, we gotta change this up."

"I don't want ownership over anybody," he said. "I don't have ownership over any of the mothers. We create families in the sense that we created a beautiful entity."
"Every woman in my life that I deal with or [have] dealt with … they know how I feel," he said. "And it usually is a concept like, I'm not going around like, 'Who am I gonna impregnate next?' Nah."
"When you really look at how the family infrastructure is designed, the woman is the one that always leads and makes decisions," he continued. "Everyone is like, 'How is he convincing these women?' … But I'm not. I'm the one in the scenario who has to follow suit on what they decide."
But as well as being a star to the nation, Cannon leads a busy life being active in all of his 7 kids lives…
"For every single one of my kids, I'm at every basketball game, I'm at every martial arts practice," he said. "People don't understand how I do it, but my children are my priority."
So, Cannon might just be the busiest dad in the world but it's clear he loves his babies!