Australia is in the midst of one of the worst bushfire crises the world has seen. Since September, entire communities have been engulfed by relentless heat and fires. The flames are showing no signs of slowing down - which means only one thing... death tolls are rising.
The legendary Australian family, The Irwins, have been doing their bit to save as many animals from the fires as possible and now 2 more stars have done their part to help out.
Keep scrolling for the full story.
Australia is being ravished by one of the worst bush fire crises the world has seen in decades.
September. We're currently in January. Just let that sink in.
New South Wales is suffering immensely at the moment.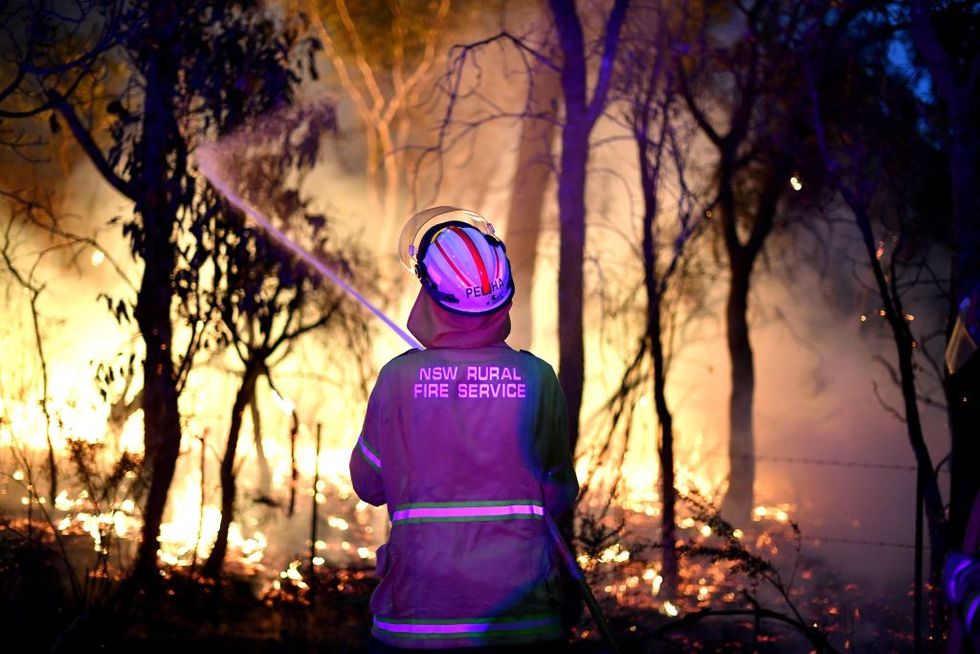 There have been fires reported in every state, but New South Wales is truly taking a beating by bush fires and is undoubtedly the hardest hit.
According to CNN,
so far, in New South Wales
alone
, more than 900 houses have been destroyed.
NSW declared a state of emergency last month.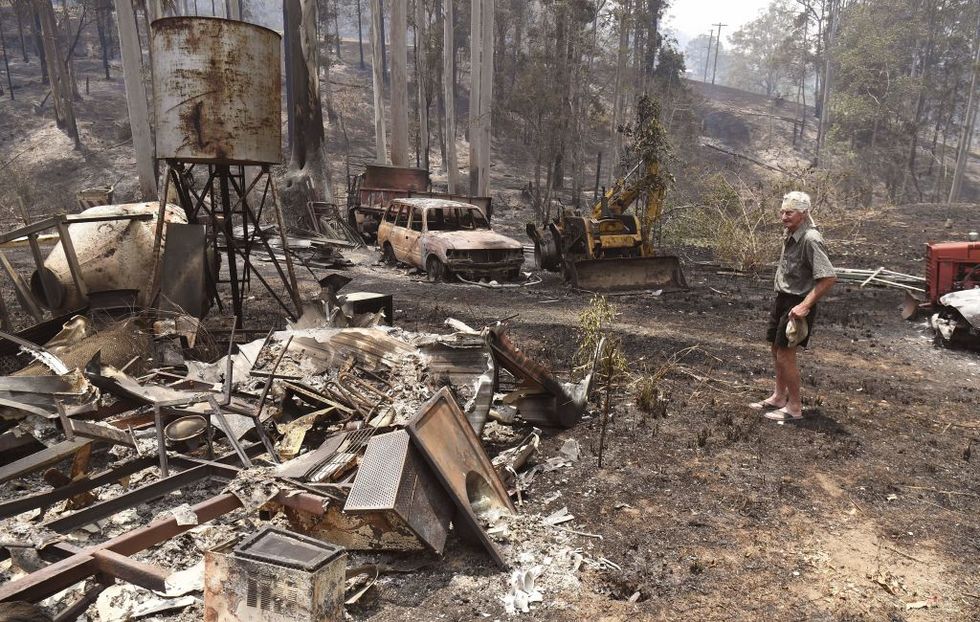 What does this mean? Well, it grants "extraordinary powers" to the NSWRFS commissioner, including the authority to allocate government resources and direct government agencies in taking action, according to CNN.
The raging fires have had a devastating impact...
Seventeen people have been confirmed to have died in the fires since they started...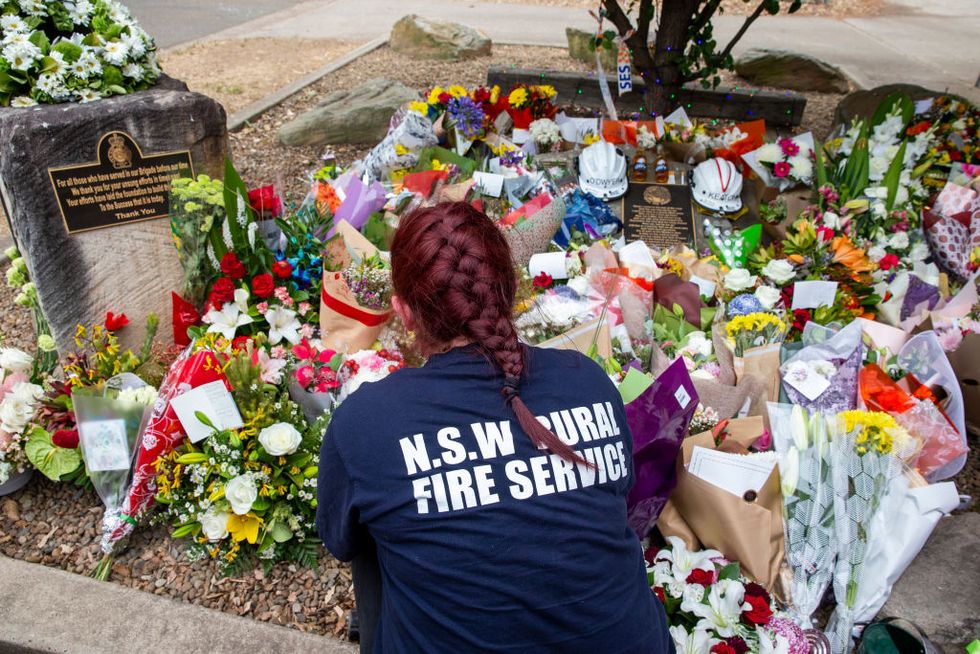 Including several volunteer firefighters.
And it's not just the flames themselves that are having deadly consequences...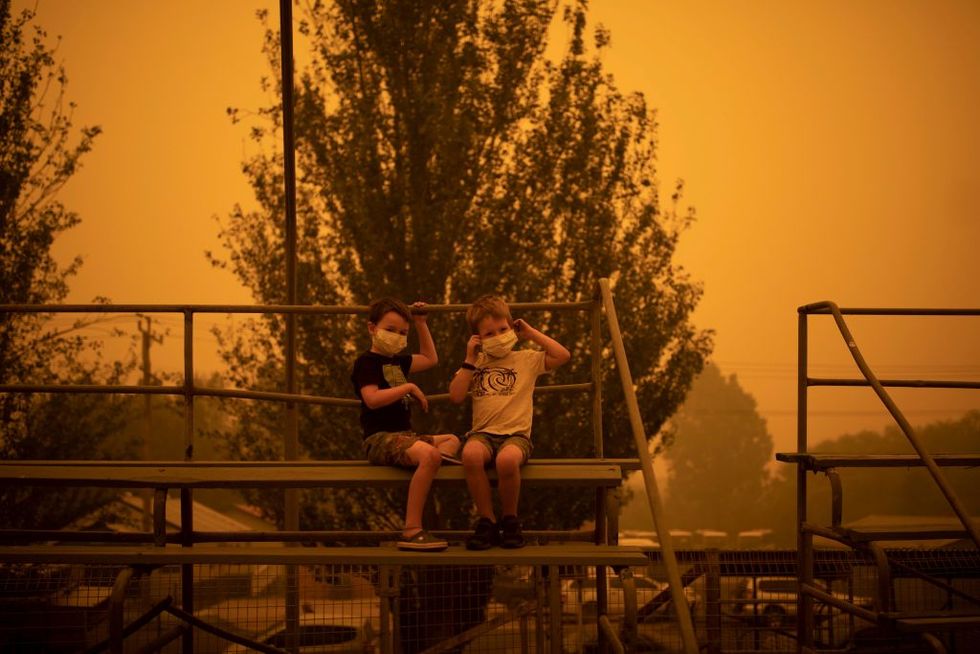 Last month, the smoke was
so
bad in Sydney that air quality measured eleven times the "hazardous" level,
CNN reports.
The Australian fire services have been stretched to their limits.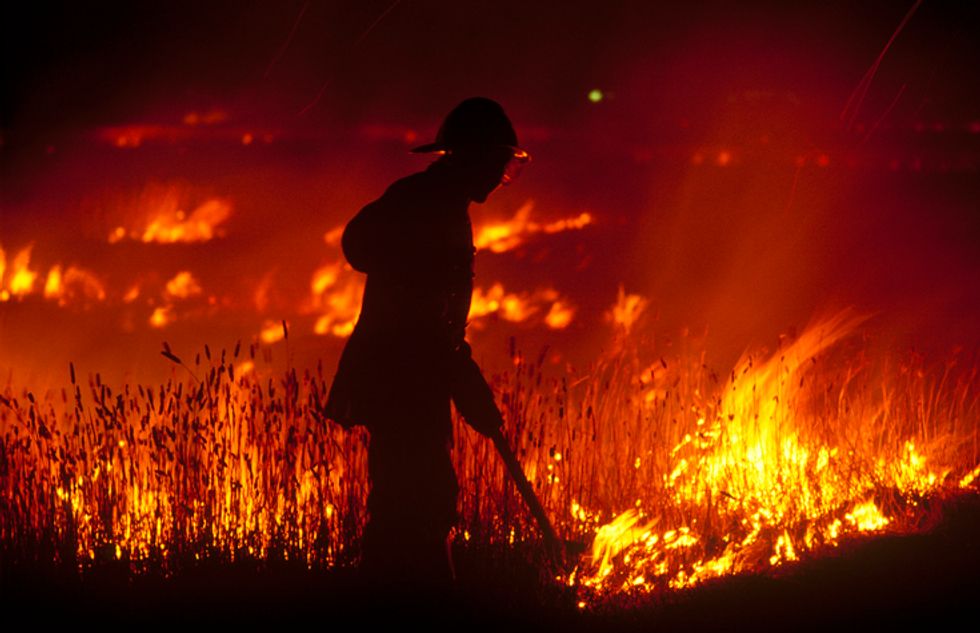 Firefighters all over the country have been tirelessly battling the formidable blazes and are struggling to contain them. Keep scrolling to see the heartbreaking pictures of the aftermath.
Australia has even been forced to make a global call for help...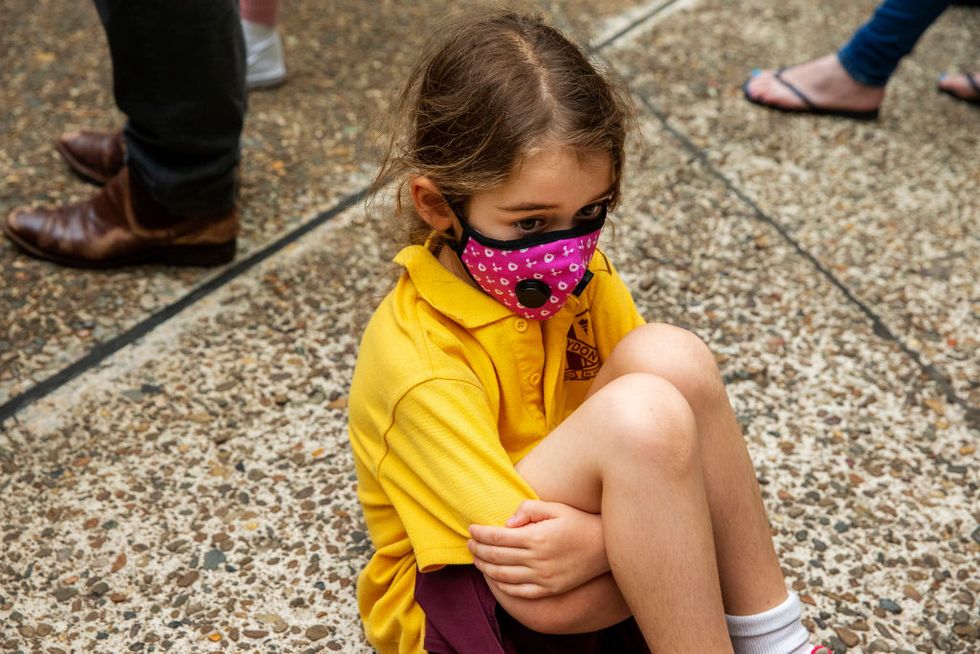 And it was Canada that was the first to respond and take action. The Canadian Interagency Forest Fire Centre, based in Winnipeg, answered the call for help after realizing the bush fire situation is expected to continue for many more weeks and gave up their Christmas to help fight the raging fires.
Other countries offered their assistance...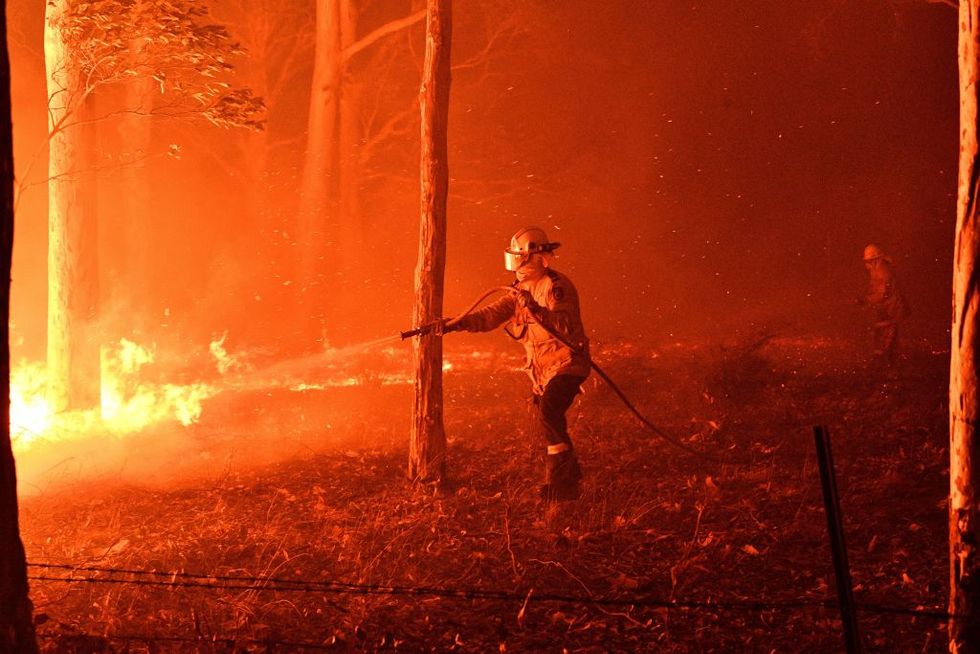 Including the U.S. and New Zealand, who have sent in more firefighters to try and help tackles the blazes.
But even with assistance from overseas...
welcome to 2020. Australia is literally burning. 4,000 people have fled to Mallacoota beach as a bushfire bears dow… https://t.co/2H0VUuWWAp

— Tom Warren (@Tom Warren)1577768890.0
There seems to be no end to the blazes. In total, more than 5.9 million hectares (14.6 million acres) have been burned, CNN reports. And those who escaped the flames have lost their homes, with all their possessions perishing to the flames.
People have been desperately fleeing to beaches for cover.
Australian Bushfires The surreal scene at Currarong in Jervis Bay with huge plumes from the northern flank of the… https://t.co/aB0ZUf6TYU

— Liliane Breuning (@Liliane Breuning)1577965325.0
And are left stranded awaiting evacuation. It's a truly heartbreaking sight.
How long could the fires actually be burning for?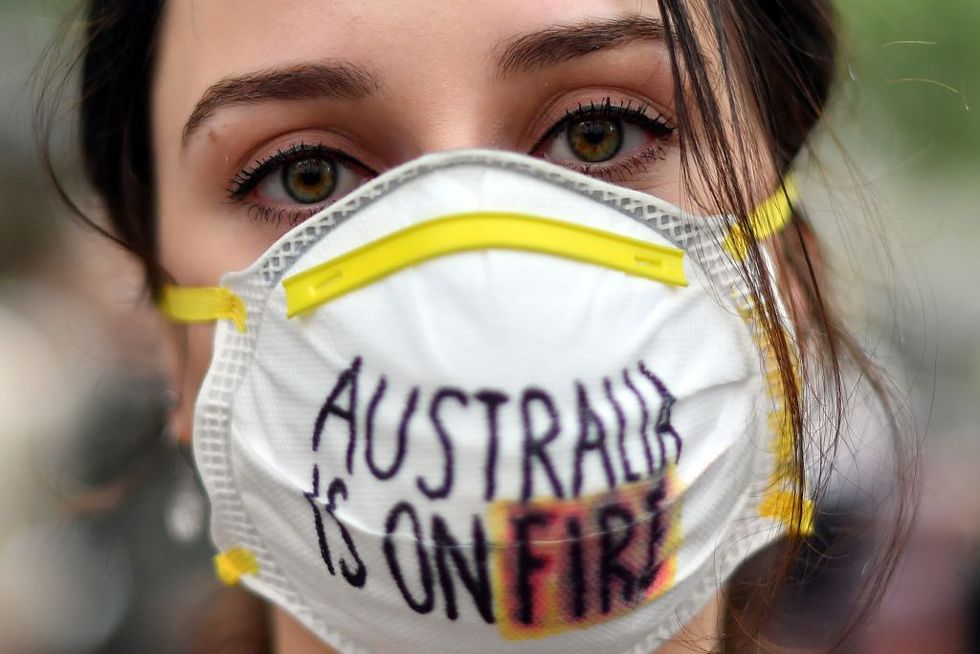 Sadly, Australia has only
just
entered summer, meaning temperatures could remain high for some weeks. In fact, temperatures usually reach their highest during January and February, so there may be no end in sight for
months
.
The fires have also had a devasting impact on wildlife.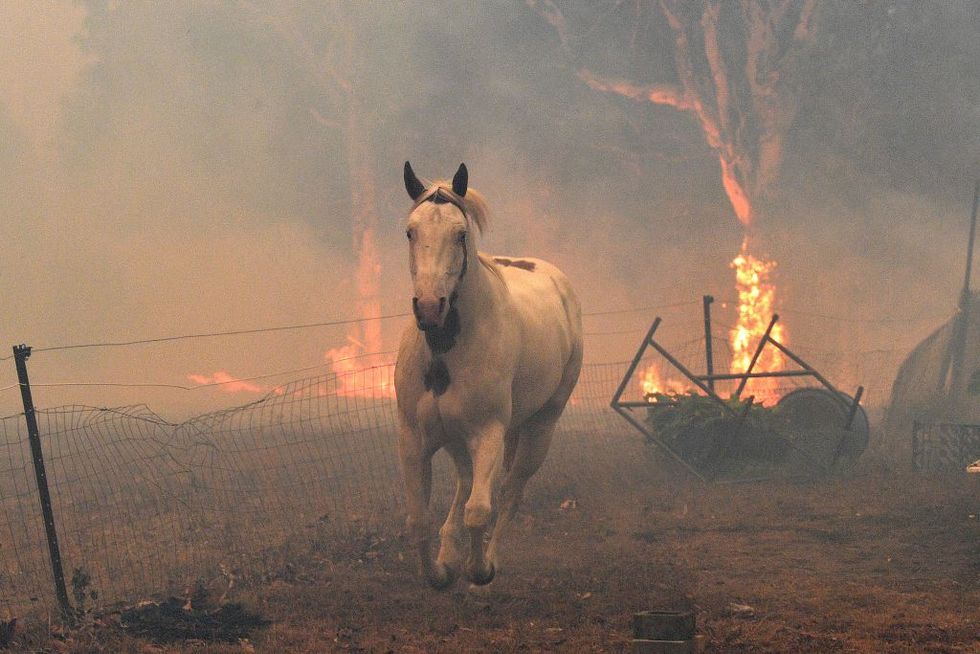 Several of Australia's native species have been affected including kangaroos, koalas, wallabies, possums, wombats, and echidnas.
Koalas have been amongst the hardest hit.
A staggering number of animals have perished in the fires.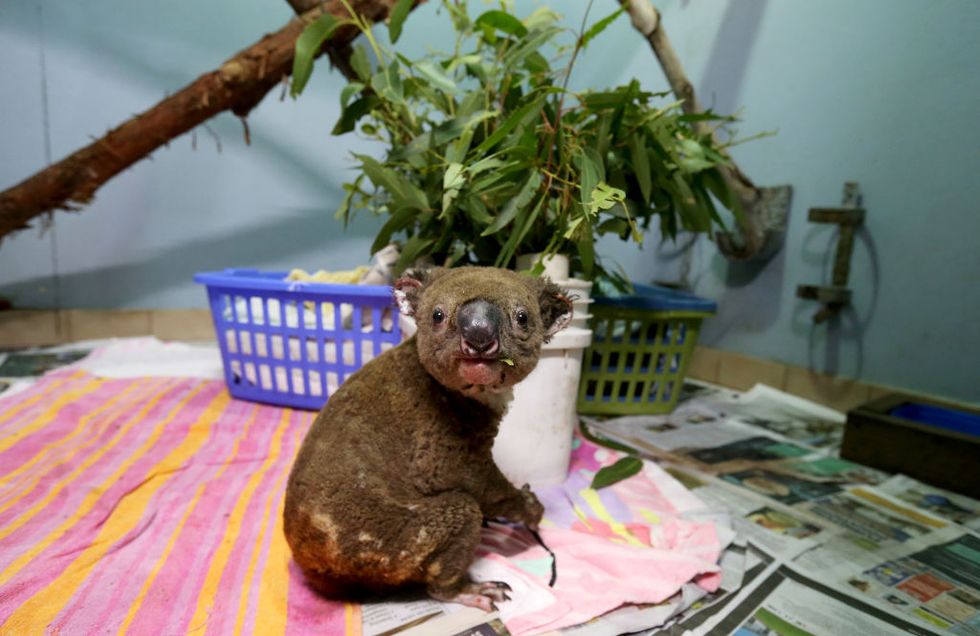 And its only set to get worse. But the number that surfaced this week is utterly heartbreaking.
It's a heartbreaking statistic.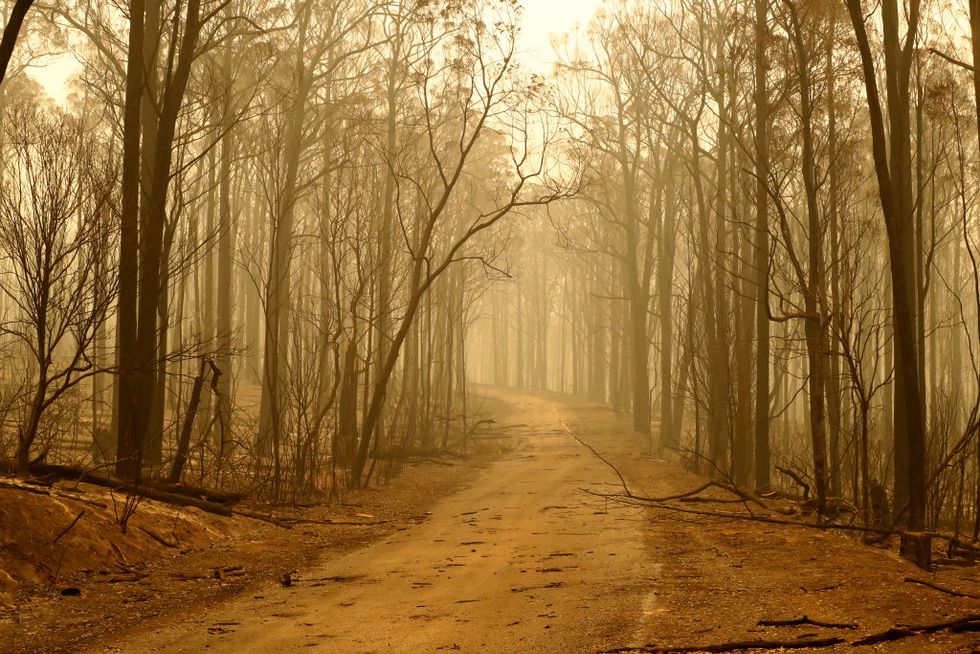 But, despite the devastating reality of what is happening to the country, not all hope is gone.
Many famous faces have now joined the fight.
I am totally devastated watching what is happening in Australia right now with the horrific bushfires. I am pledgin… https://t.co/uBcK7KoXY9

— P!nk (@P!nk)1578120356.0
For example, P!nk donated a gargantuan $500,000 to the Australian firefighters in an effort to help them finally put an end to the devastation.
Now, 2 other A-listers have donated to the bushfire fund.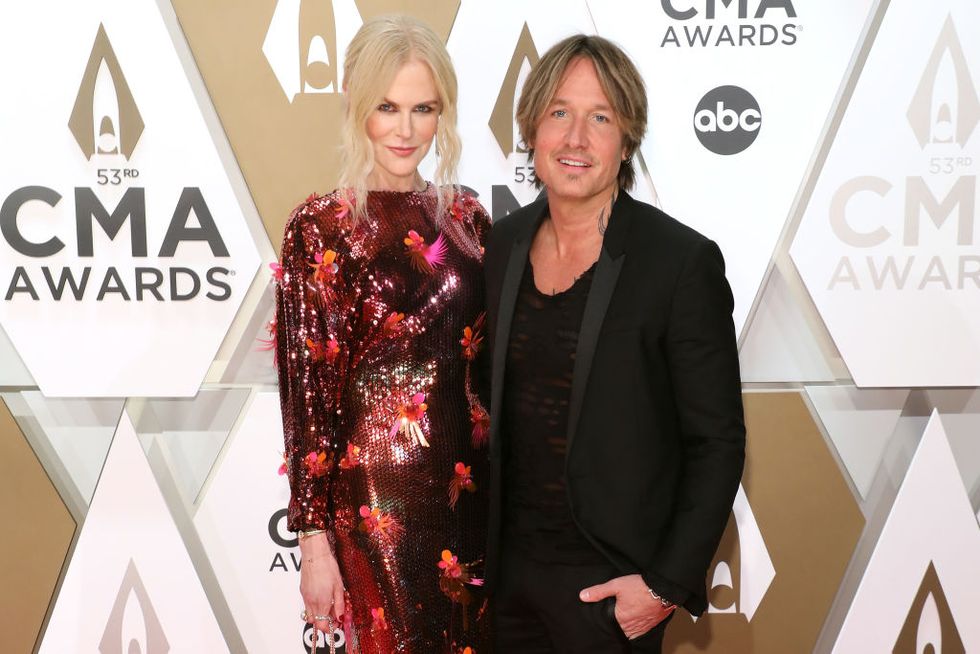 Nicole Kidman and husband Keith Urban have donated $500,000 to help fight the raging bushfires.
Kidman took to Instagram to share a message following her donation.