Nike is well and truly at the top of the sneaker game. There's no doubt that the sportswear giant has produced some of the most popular and timeless sneakers of our time - bringing us iconic styles such as the Air Force 1's, Air Max's and Jordan's, of course.
There's a reason the company is so successful - their sneakers are versatile, trendy, and cater for a wide range of consumers. But it looks like Nike is looking to expand its horizons even more - creating a line of shoes designed specifically for doctors and nurses to get them through those long, grueling shifts. Hypebeast nurses? Hell yeah!
In the lead up to Christmas, we can definitely see how these will sell out. Keep scrolling to take a look at their impressive features...
Nike is known for more than just it's footwear nowadays.
And that women will conquer more than just the soccer field, like breaking every single glass ceiling and having th… https://t.co/XOYNgsCqId

— Nike (@Nike)1562518573.0
Despite some of the
controversies
that have surrounded it, the big-name shoe brand uses its massive following to raise awareness about social issues around the world.
Using influential athletes, Nike is determined to motivate its fans to follow their dreams.
And we're all here for it.
But they also have some pretty awesome footwear too...
I mean, as mainstream as these trainers may be, they're actually very stylish and comfortable. If I were you, I'd definitely invest in a pair. Let's have a look at the most popular pair right now.
Introducing "Nike Air Max 97 Premium."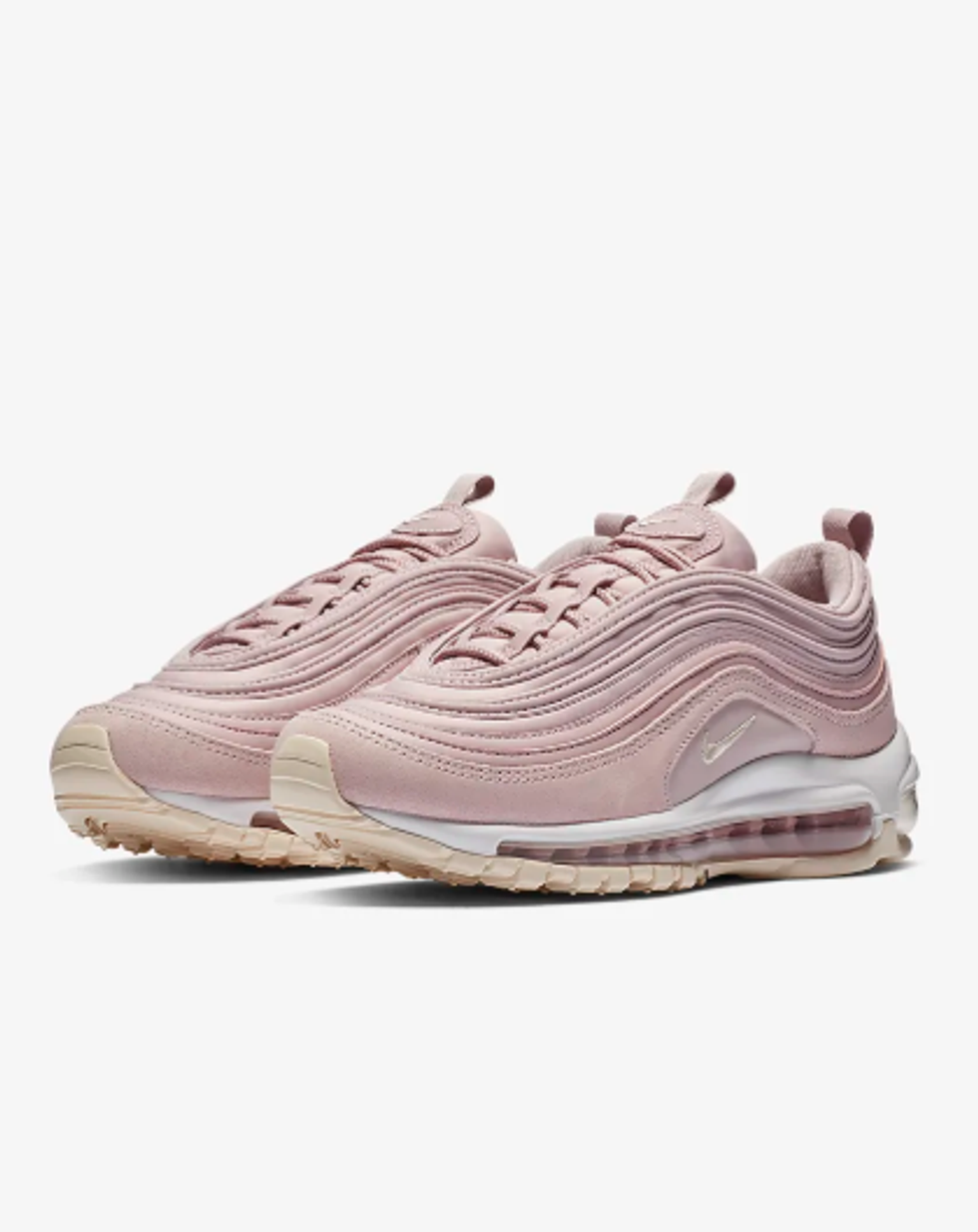 via: Nike
If you haven't seen a pair of these yet, you probably reside under a rock. Everyone that considers themselves "trendy" owns a pair of these. This colorway is one of the more popular ones, so if you want to get your hands on a pair, you might have to wait until they're re-stocked.
They're available in a range of different colors if pink isn't really your thing.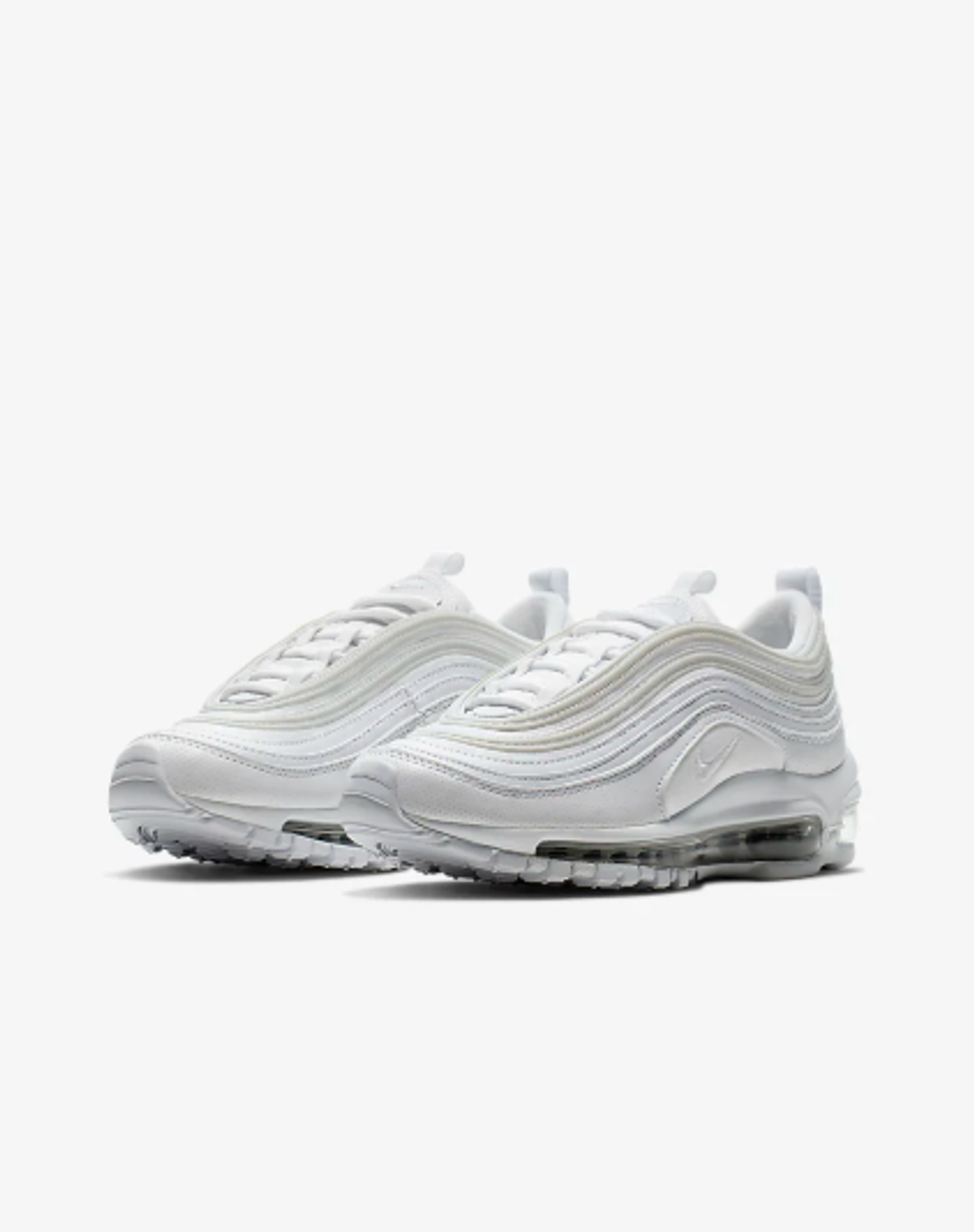 via: Nike
Nike has a range of colors to match every single outfit. They've always got your back when it comes to finding the right pair for you.
And these bad boys glow in the dark too!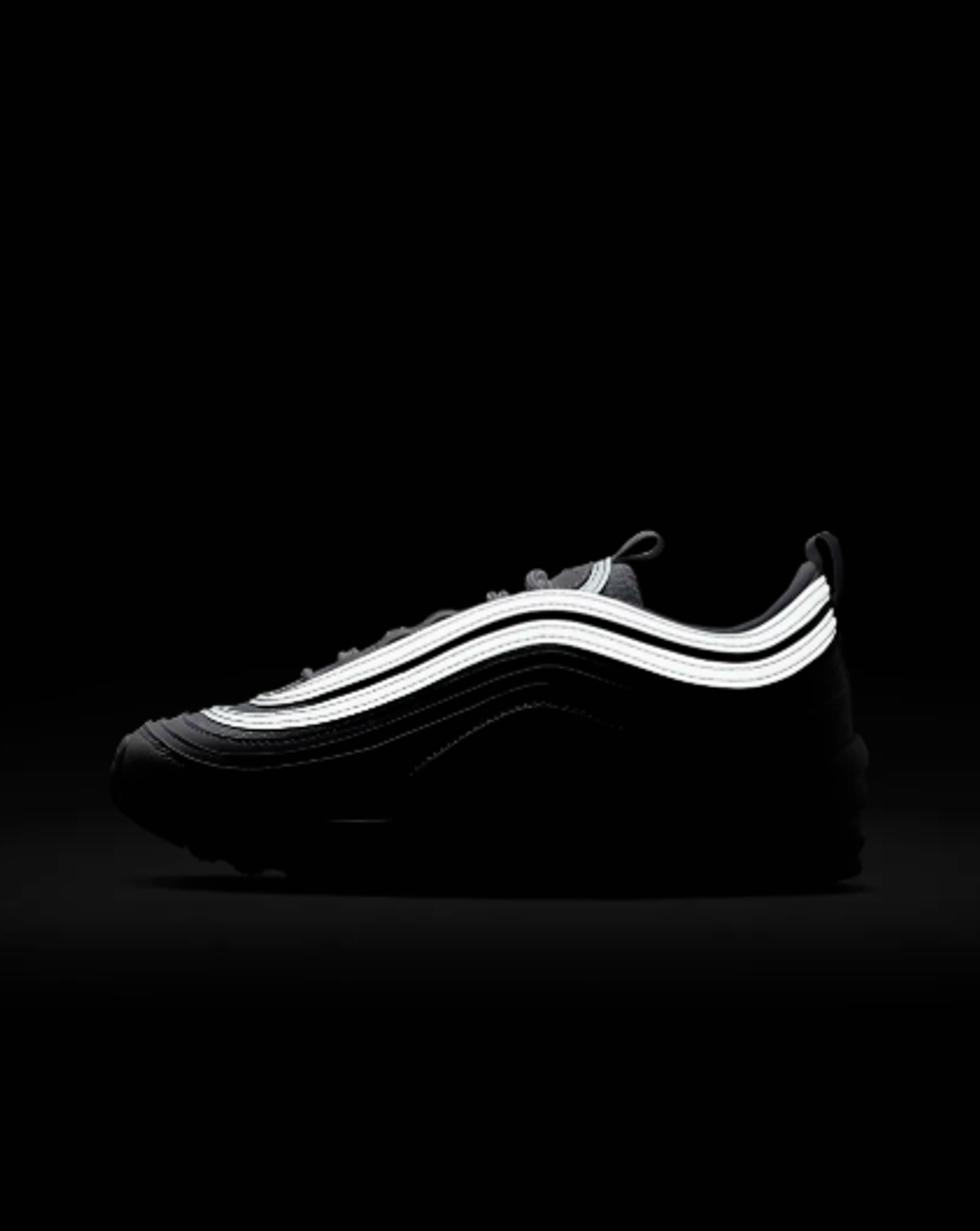 via: Nike
Cool, right?
Of course, you've heard of these...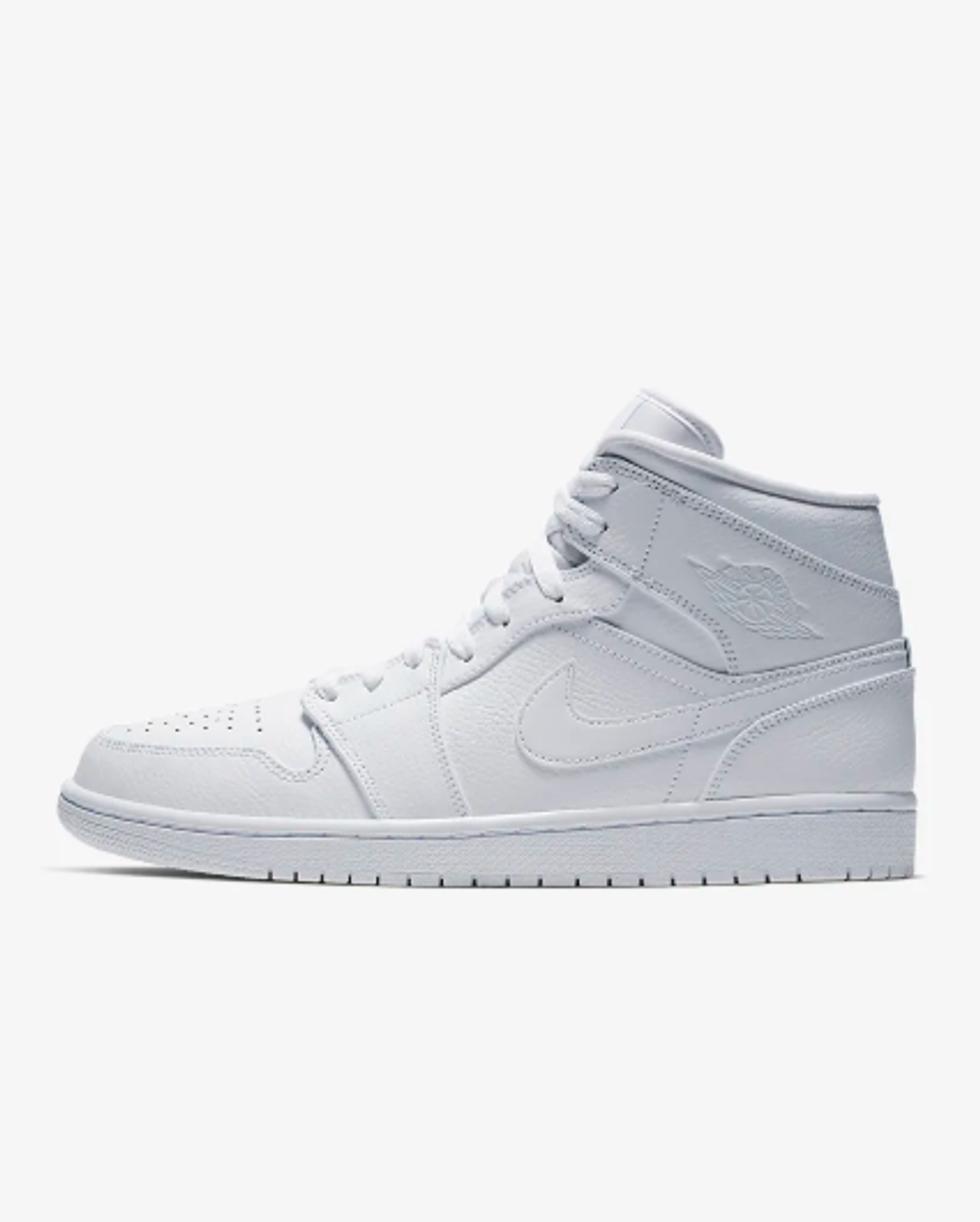 via: Nike
The "Air Jordan 1 Mid" are a classic. They definitely rule the whole trainer scene.
So you get the gist, right?
Of course, they could make some improvements to the system, but we'll always defend Nike and their designs. They're literally the whole package.
Nike shoes have undoubtedly become the ultimate wardrobe staple.
Now, Nike has unveiled an unlikely new range of shoes.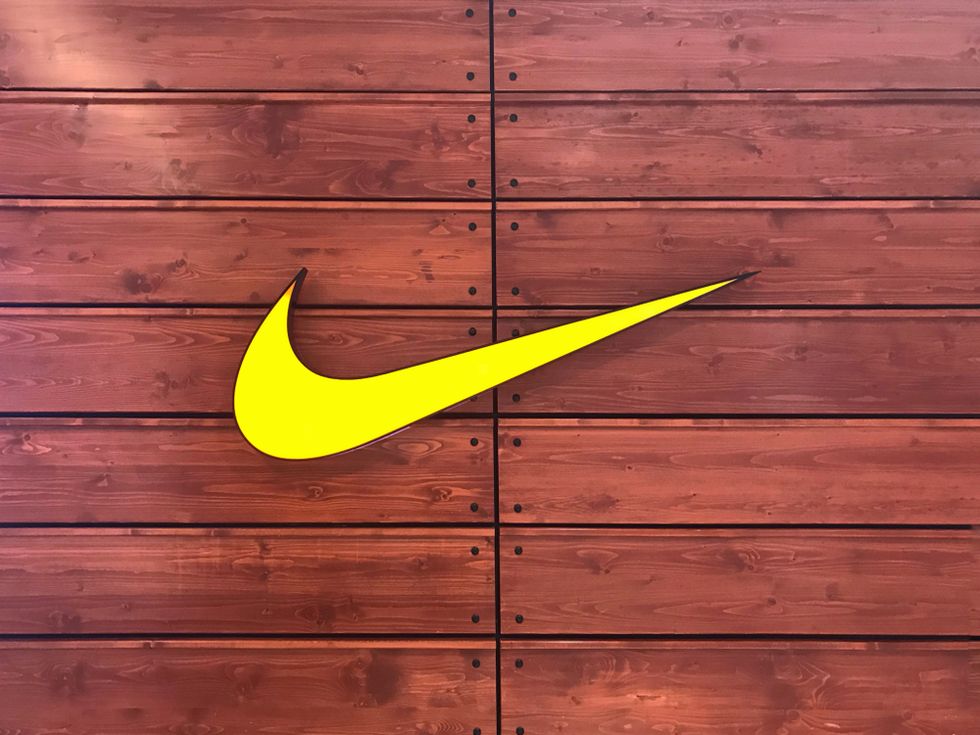 via: Shutterstock
The sportswear giant is releasing a range of footwear specifically designed for doctors, nurses, and other healthcare professionals.
Nike isn't one to shy away from a worthy cause...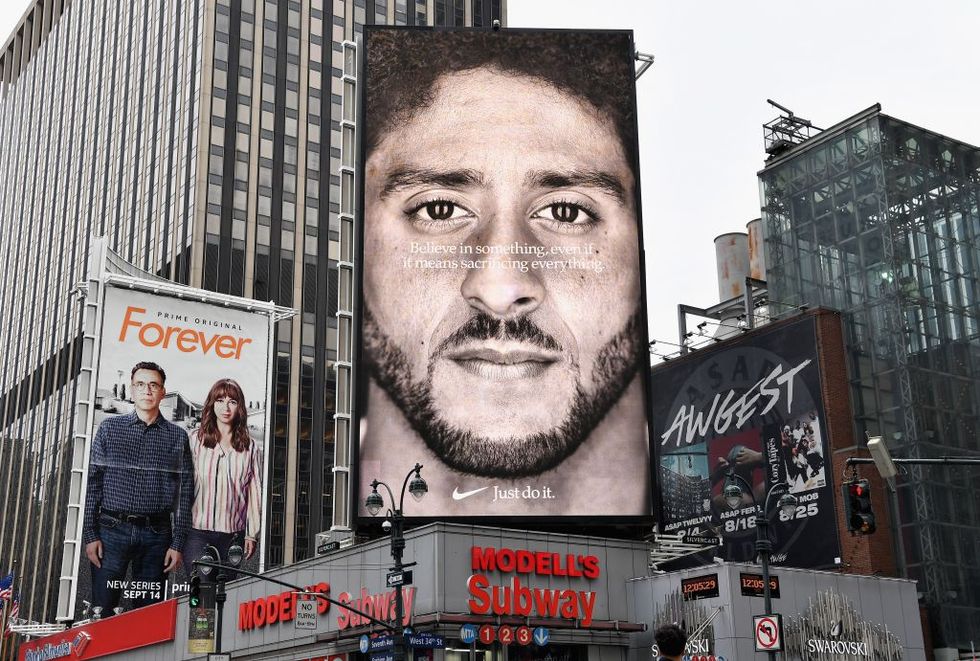 via: Getty Images
Take the
Colin Kaepernick situation
, for example. Or even the
plus-size mannequin controversy
(yep, why is this
even
controversial?)
So, this new footwear development isn't really out of character.
And the big-time shoe brand has taken the new footwear venture very seriously...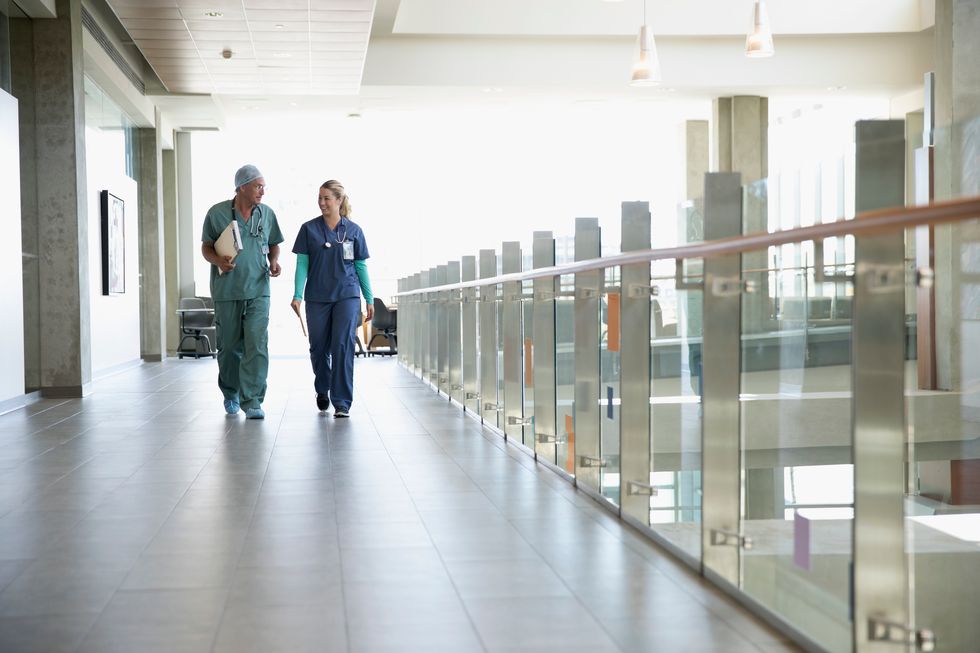 via: Getty Images
Nike conducted product testing at OHSU Doernbecher Children's Hospital in Portland, Oregon, to test out what kinds of demands the shoes would need to meet, as well as insights from the everyday heroes themselves. Currently, many medical staff wear backless clogs because they're easy to get on and off and are quick to wipe down.
The shoe comes complete with several features to meet the challenges of the medical profession...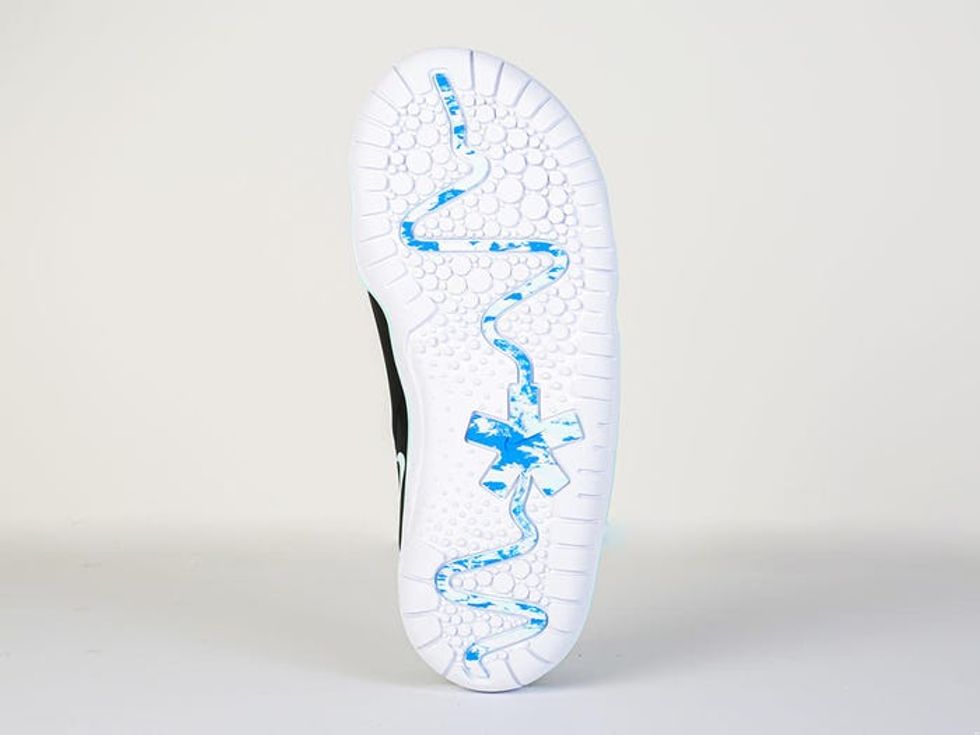 via: Nike
The Air Zoom Pulse comes complete with spill protection and a grippy sole as well as ensuring full durability, versatility, and comfort.
But, there's even more...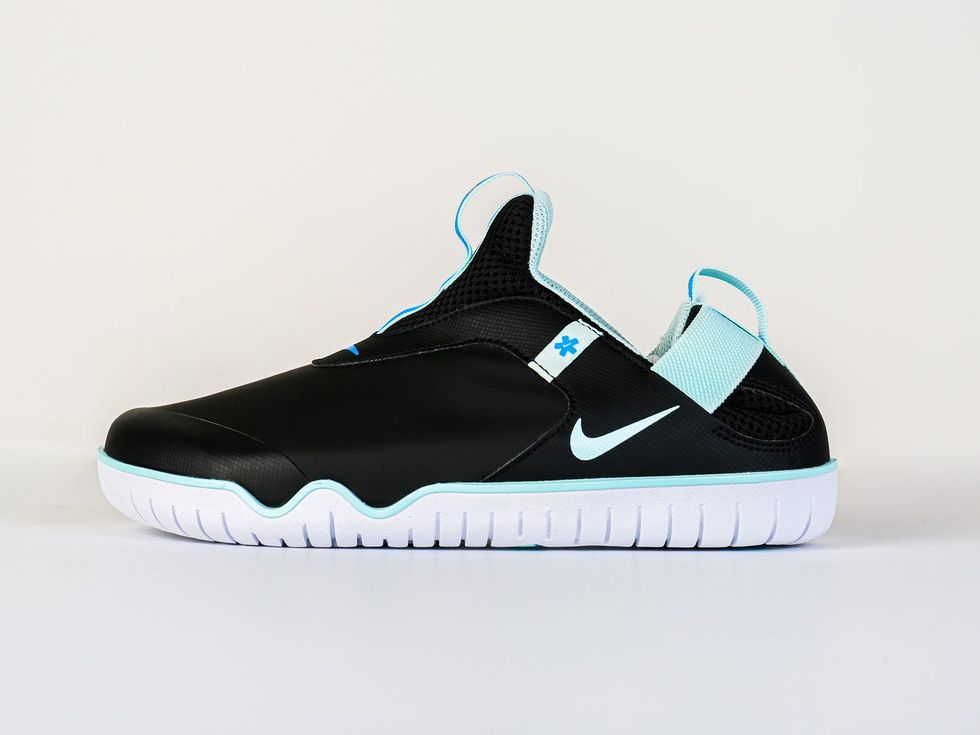 via: Nike
Notable features include a laceless upper with an easy clean vamp, an elastic strap to keep the heel securely contained and allow for an easy slip-on, and a durable rubber sole with a traction pattern designed to maintain grip on wet surfaces,
Ladbible
reports.
In a statement, Nike recognized the physically and mentally demanding work medical professionals carry out daily.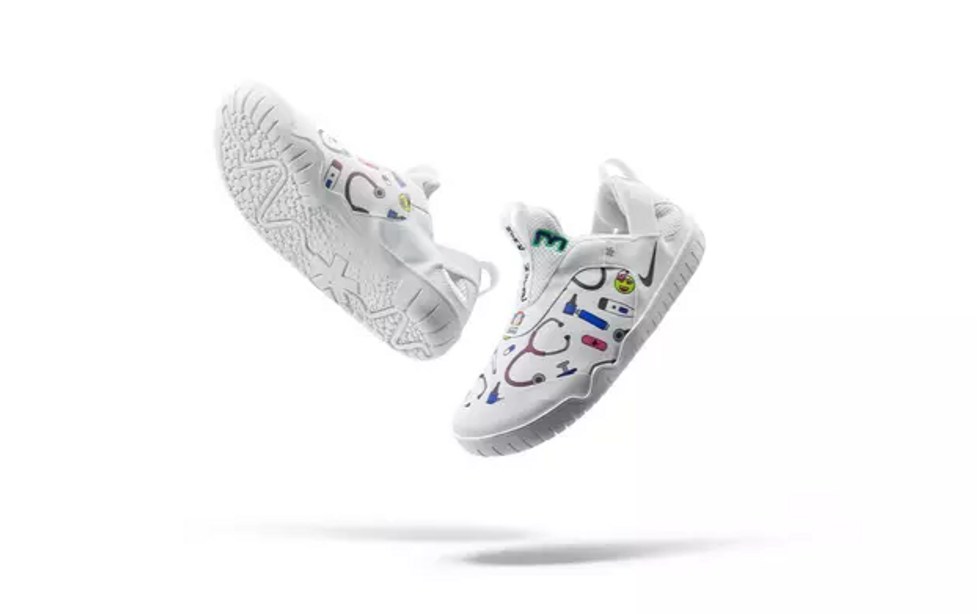 via: Nike
"Nurses, for example, walk approximately 4 to 5 miles and sit for less than an hour during the course of a 12-hour shift. The work is physically and mentally demanding. "The design for the Air Zoom Pulse tackles those challenges with simplicity in mind. The shoe is easy to get on and off, and equally simple to clean. The fit, cushioning and traction systems work together to secure the foot in all hospital conditions."
The shoe has been designed with convenience in mind.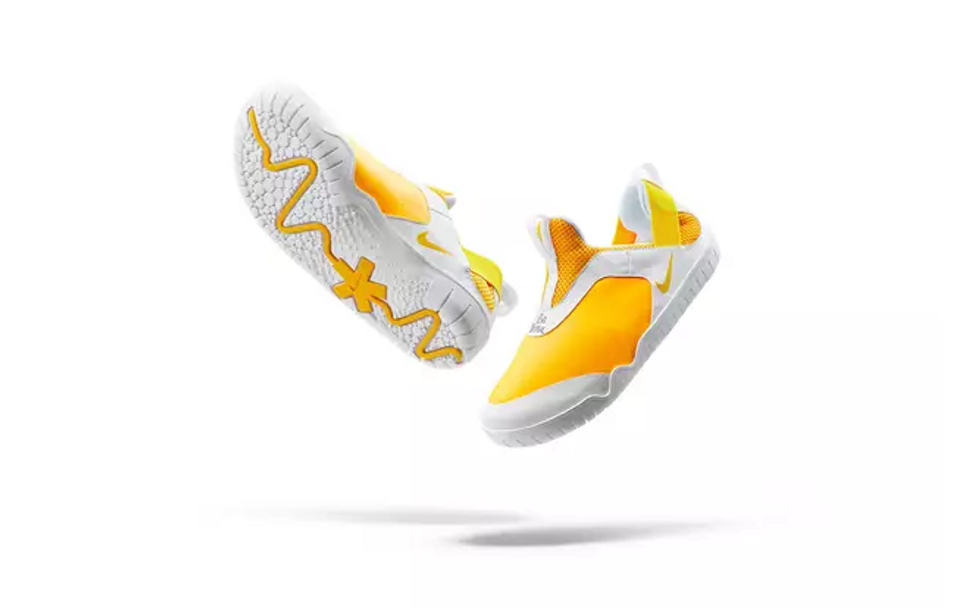 via: Nike
"The design confronts a range of medical-worker-specific challenges. How can a shoe be both comfortable for long stretches of standing and versatile enough to support the hurried movements required in emergency situations? The answer comes through the Pulse's full-rubber outsole, a flexible drop-in midsole with Zoom Air heel unit and a heel fit so secure, it feels like a soft, snug hug."
The sneaker giant will also be donating all profits from purchases of the shoe...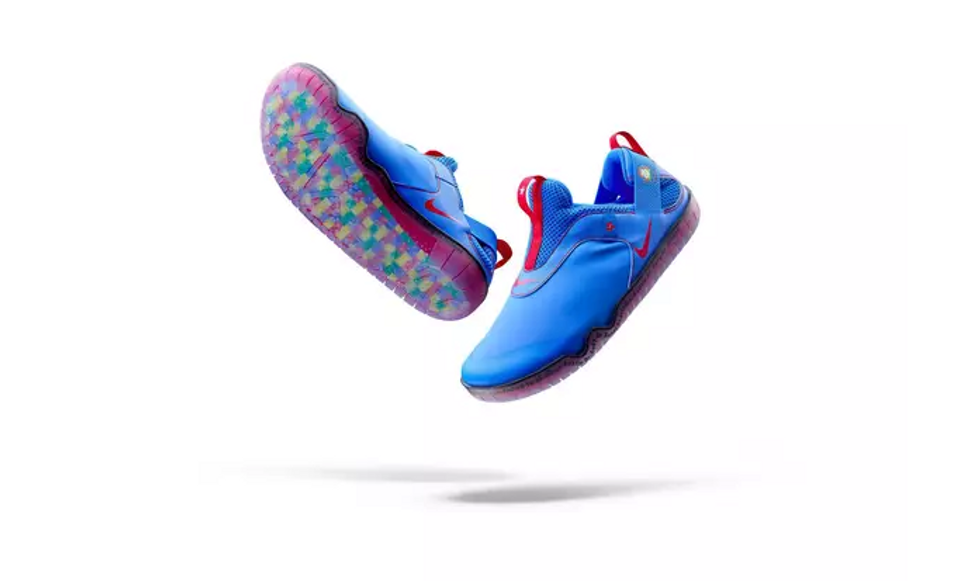 via: Nike
Proceeds will be donated to the OHSU Doernbecher Children's Hospital.
When it comes to the price point, we don't anticipate they'll come cheap...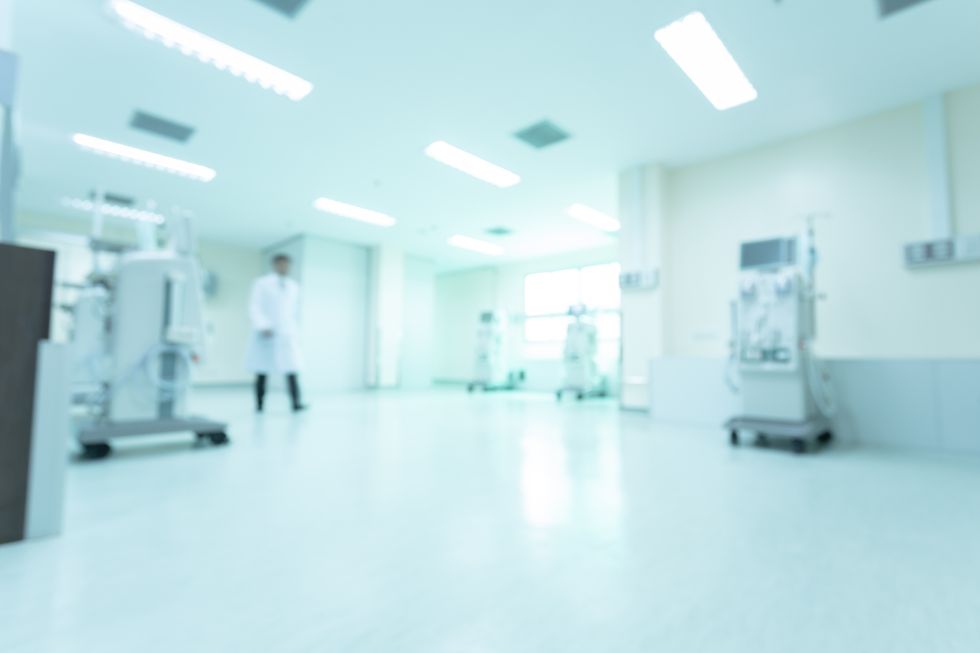 via: Getty Images
Other sneakers in the Air Zoom range retail for around $134-$147. But ultimately we'll have to wait for them to drop to check out the price tag.
The Nike Air Zoom Pulse will be available to buy on the company's site from December 7.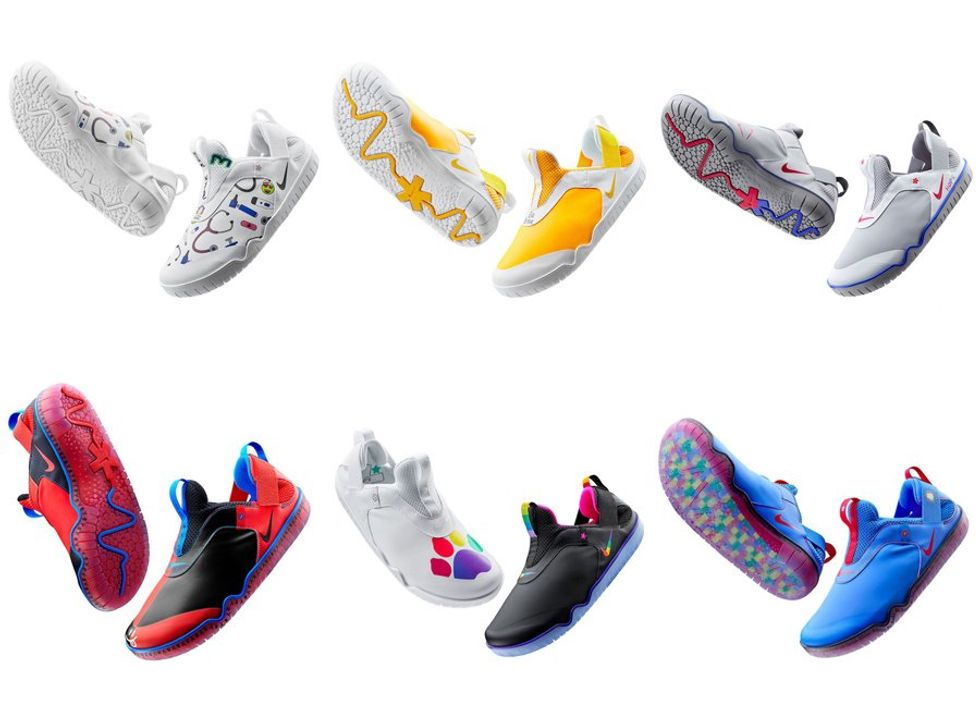 via: Twitter
Be sure to keep them in mind for any nurse or doctor in your life this Christmas! While Nike's Air Zoom Pulse is built for practicality, Nike has also seen itself involved in some rather weird fashion trends, including a pair of "Jesus" sneakers filled with
holy water
. Intrigued? keep scrolling to check them out.