Sportswear giant Nike has revealed today that it is making much-needed face shields for frontline workers amid the medical crisis.
The protective equipment is made out of the parts of the brand's most loved sneaker... Keep scrolling to find out which sneakers are being upcycled.
Nike is known for more than just it's footwear nowadays.
And that women will conquer more than just the soccer field, like breaking every single glass ceiling and having th… https://t.co/XOYNgsCqId

— Nike (@Nike)1562518573.0
Despite some of the
controversies
that have surrounded it, the big-name shoe brand uses its massive following to raise awareness about social issues around the world.
Using influential athletes, Nike is determined to motivate its fans to follow their dreams.
And we're all here for it.
But they also have some pretty awesome footwear too...
I mean, as mainstream as these trainers may be, they're actually very stylish and comfortable. If I were you, I'd definitely invest in a pair. Let's have a look at the most popular pair right now.
Introducing "Nike Air Max 97 Premium."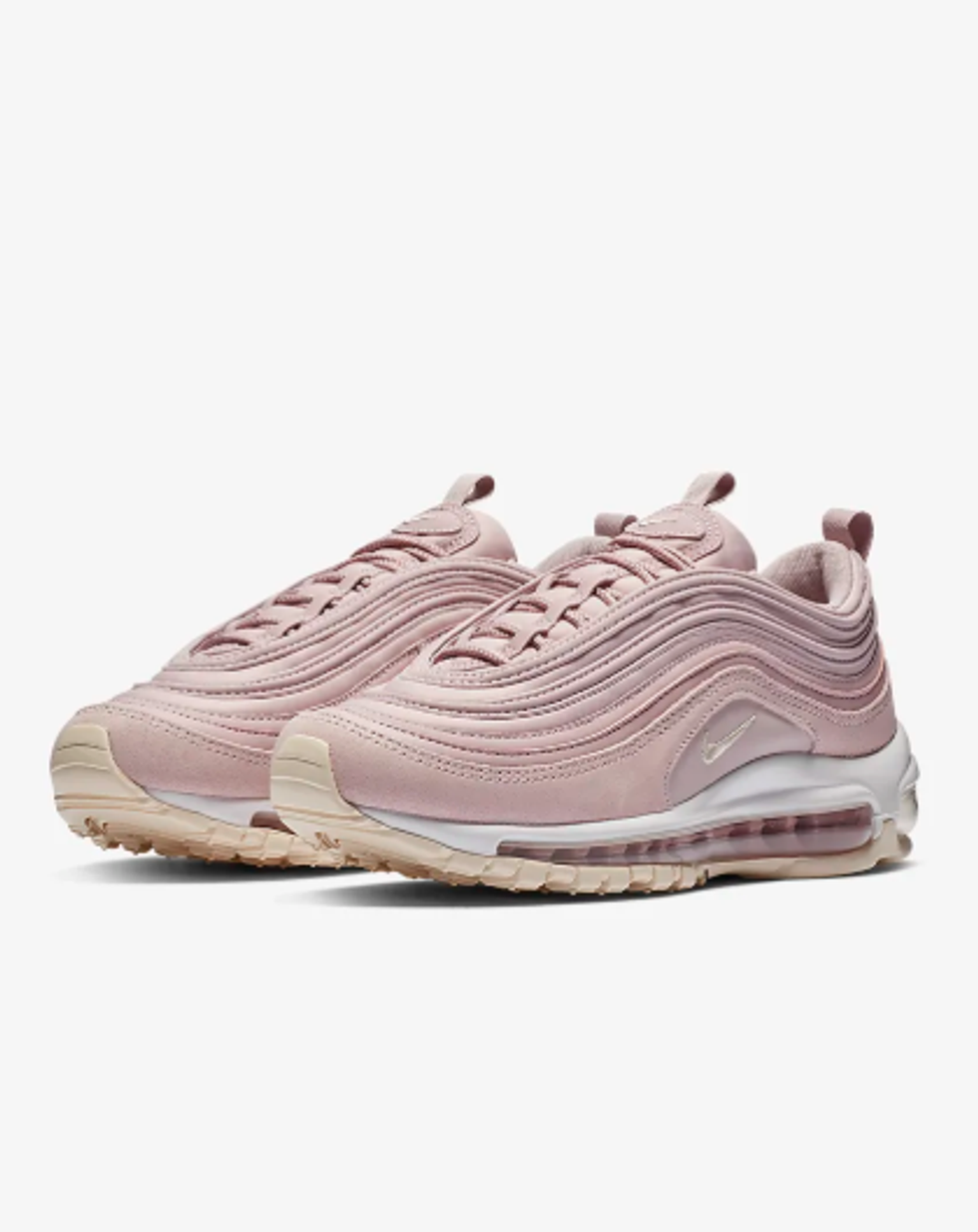 If you haven't seen a pair of these yet, you probably reside under a rock. Everyone that considers themselves "trendy" owns a pair of these. This colorway is one of the more popular ones, so if you want to get your hands on a pair, you might have to wait until they're re-stocked.
They're available in a range of different colors if pink isn't really your thing.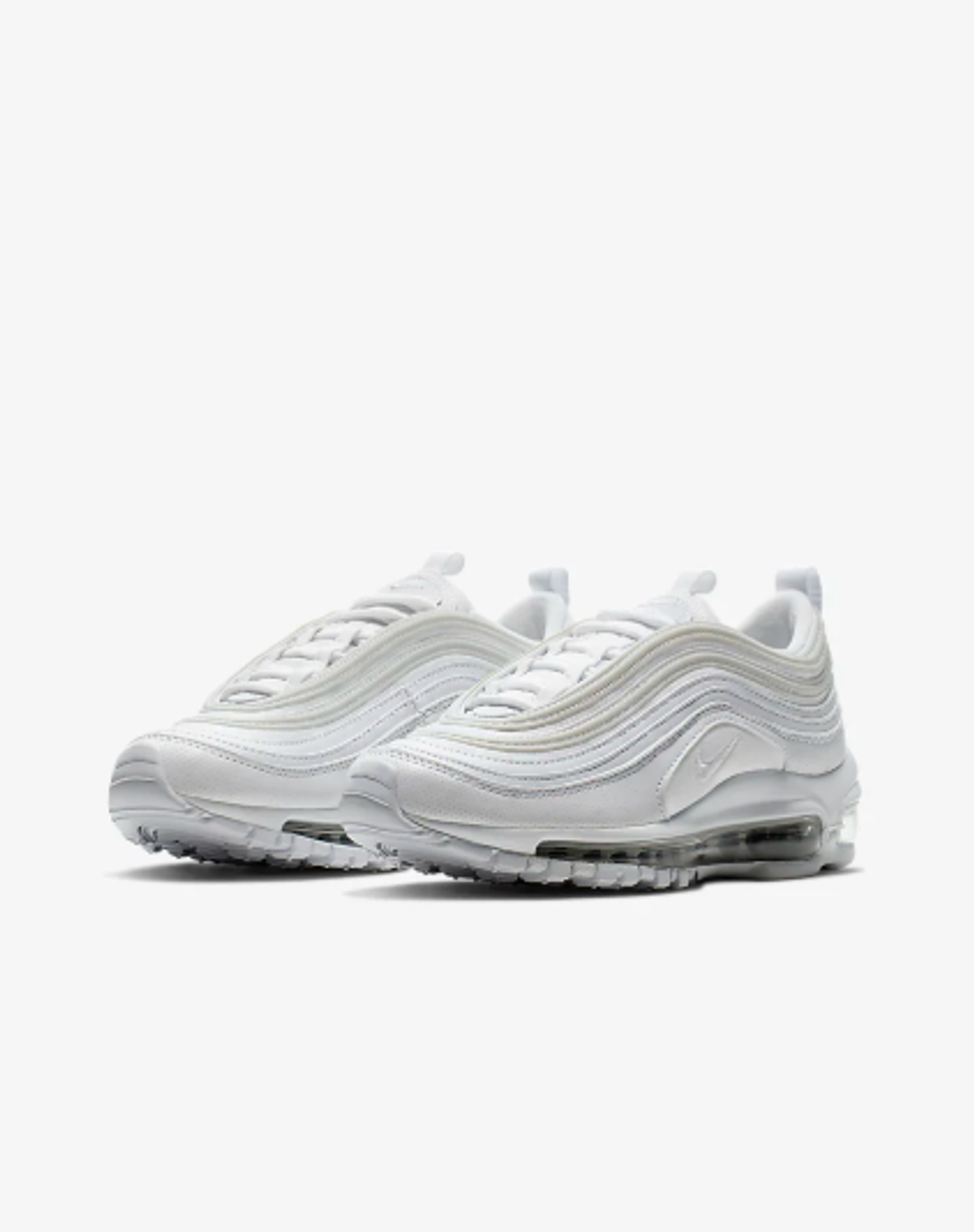 Nike has a range of colors to match every single outfit. They've always got your back when it comes to finding the right pair for you.
And these bad boys glow in the dark too!
Cool, right?
Of course, you've heard of these...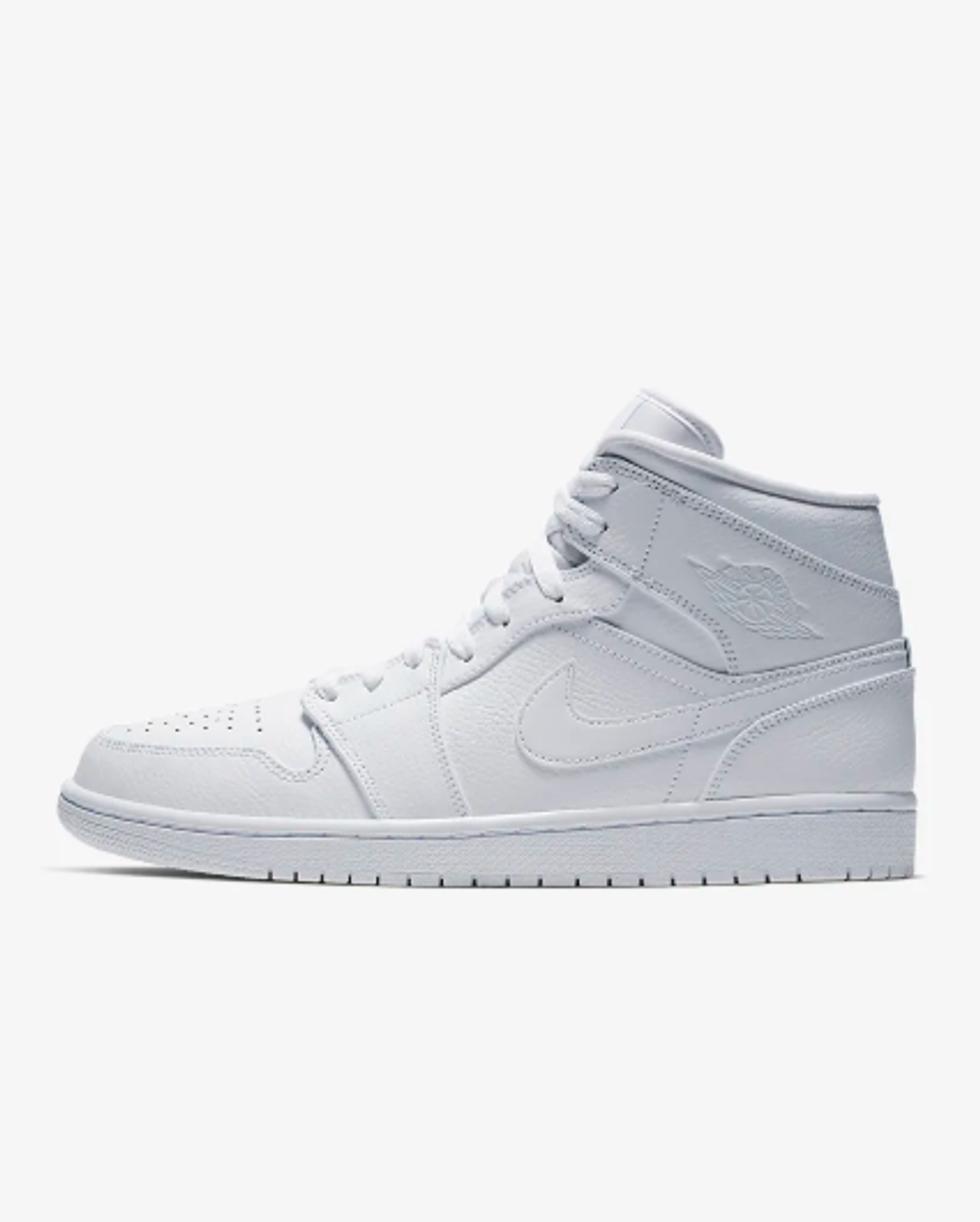 The "Air Jordan 1 Mid" are a classic. They definitely rule the whole trainer scene.
So you get the gist, right?
Of course, they could make some improvements to the system, but we'll always defend Nike and their designs. They're literally the whole package.
Nike shoes have undoubtedly become the ultimate wardrobe staple.
And it seems that they cater to everyone and anyone.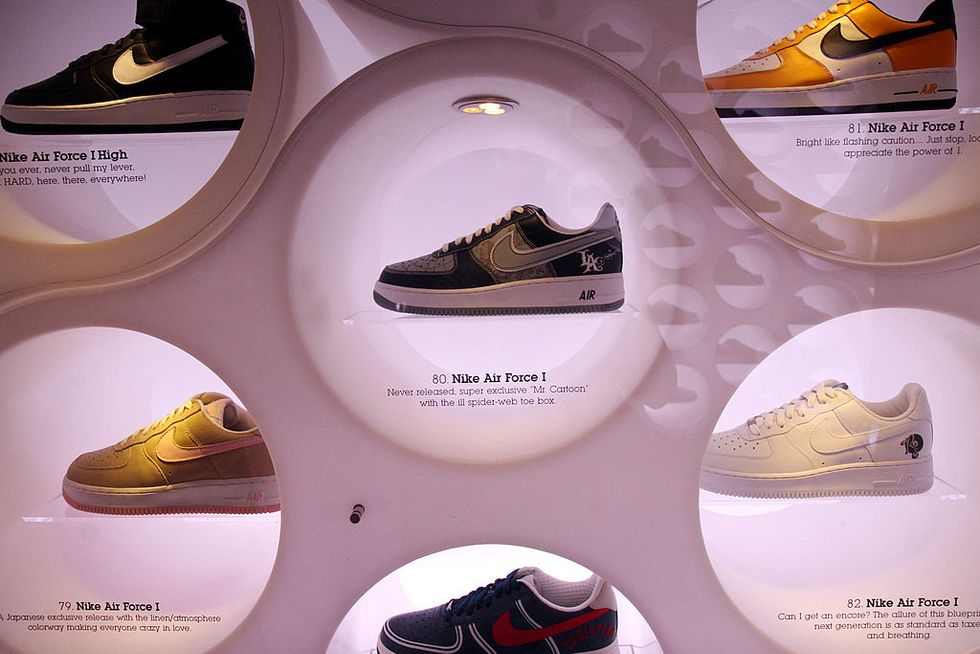 The sportswear giant released a range of footwear specifically designed for doctors, nurses, and other healthcare professionals last year.
Nike isn't one to shy away from a worthy cause...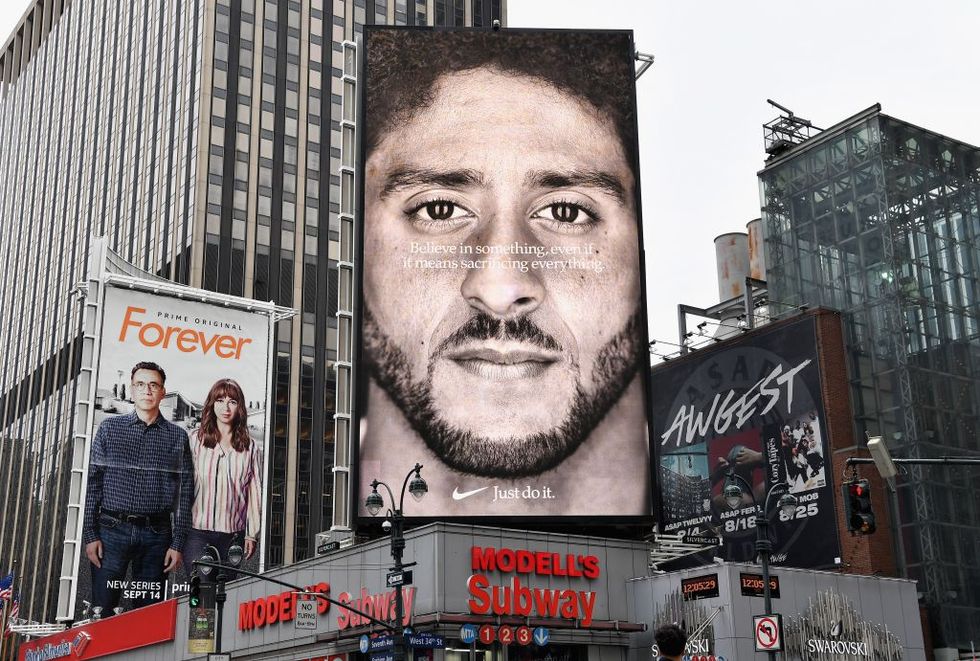 Take the
Colin Kaepernick situation
, for example. Or even the
plus-size mannequin controversy
(yep, why is this
even
controversial?)
So, the company's latest move isn't really out of character.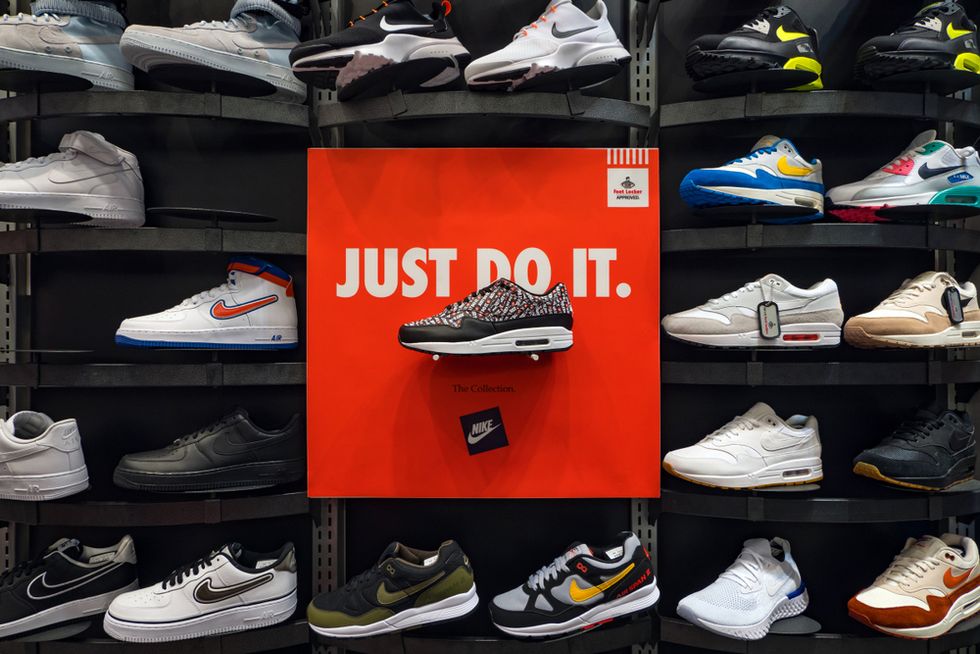 Working alongside health professionals at Oregon Health and Science University (OHSU), Nike has announced that it is manufacturing Personal Protective Equipment (PPE) for frontline workers amid the pandemic.
The company is creating full-face shields and powered, air-purifying respirator (PAPR) lenses to protect frontline workers from the virus.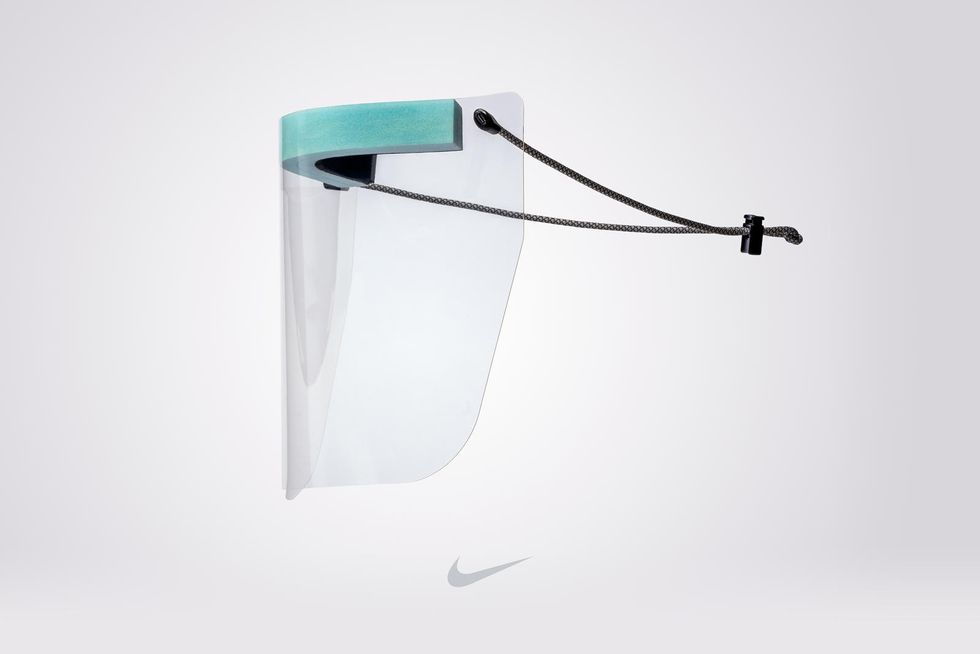 The company also revealed that elements of the brand's footwear and apparel are being used to manufacture the PPE. Including collar padding, cords, and the TPU component of the Nike Air soles.
This is an incredible gesture.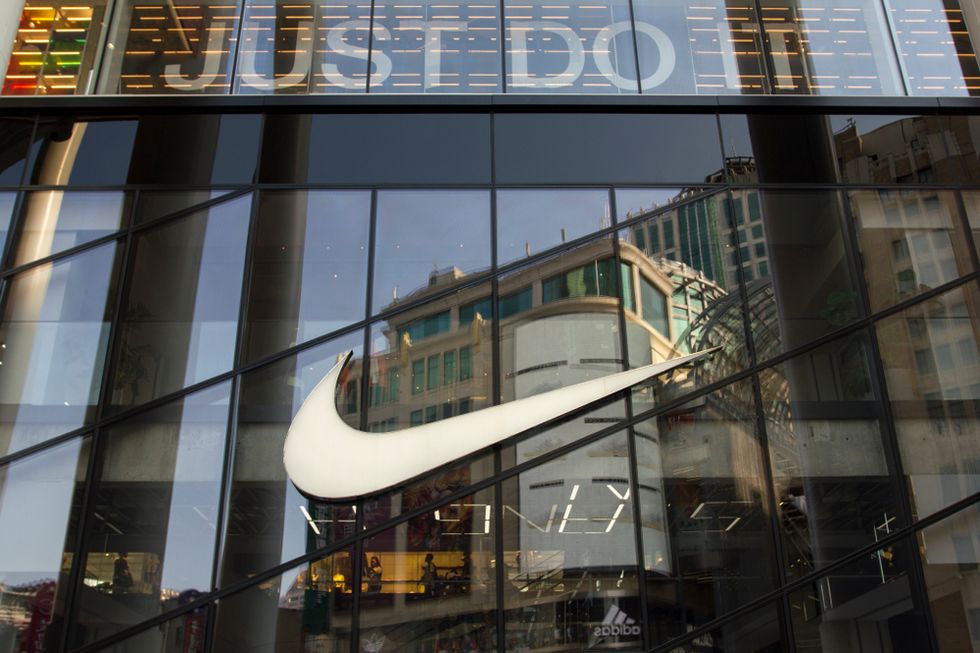 "The full-face shields help protect healthcare workers' faces and also help to prolong the length we can safely use a surgical or N95 mask,"
explained Dr. Miko Enomoto
, associate professor at the Oregon Health and Science University School of Medicine.
Nike says the first shipment was sent to OHSU on Friday.
Here is Nike's full-face shield, designed to defend against COVID-19. So far, shields have been sent to Oregon Hea… https://t.co/z07Uyhbqk7

— Lauren Thomas (@Lauren Thomas)1586286662.0
And they have hopes of expanding the project throughout Oregon soon. What a great move.