The world of fashion is changing.
In recent years, we have seen a huge transformation in the way that clothing brands model and fashion their products. There was a time when it was the norm for models to be a size zero and to have perfectly airbrushed skin - unrealistic standards, to say the least.
However, diversity in models has finally started to grow. We are seeing a wider variety of body types, races, and even disabilities in our shop windows. And we love it.
The most recent company to make headlines on this topic is the sport-wear giant, Nike. They have caused a stir with their new plus-size mannequins, which have been spotted in their flagship store in London, and it isn't difficult to see why there's been such a fuss...
2019 is the year of body-positivity.
Long gone are the days wherein women were expected to be a size zero. Women are more empowered than ever, with more and more body types being recognized and celebrated.
More clothing brands are climbing on board the diversity train.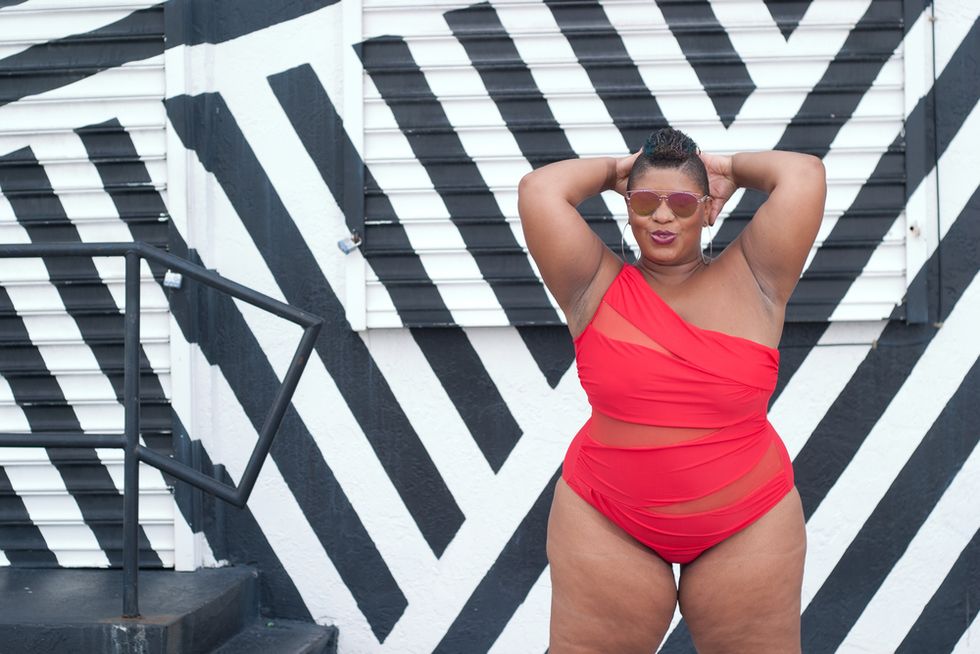 via: Shutterstock
Our bodies come in all sorts of beautiful shapes and sizes, and brands are hastily making their lines more inclusive to these different body types.
A variety of models are now being used.
So over the last several months I have been working with @ASOS to create a fashionable, yet practical waterproof al… https://t.co/UOIPv4k72L

— Chloe Ball-Hopkins 🐝 (@Chloe Ball-Hopkins 🐝)1530697326.0
ASOS made headlines last year when they welcomed their first disabled model, Chloe Ball-Hopkins. They subsequently launched a range of clothes designed especially for people with disabilities.
They also became the first company to stop airbrushing their models.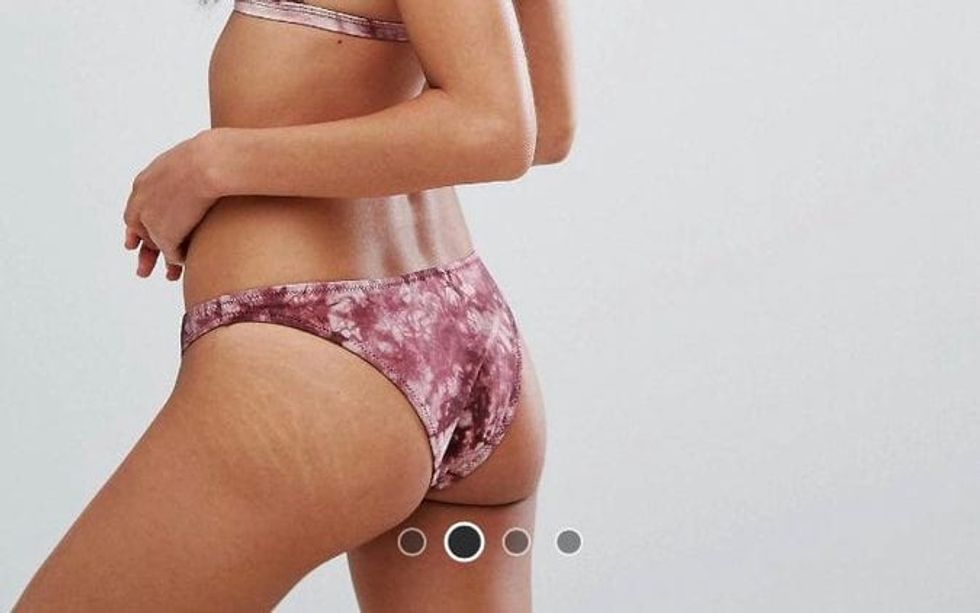 via: ASOS
Starting out as a swimwear campaign, ASOS left its models unfiltered, leaving their stretch marks, cellulite, and blemishes exposed to see in all their glory.
The aim was to encourage women to embrace their stretch marks.
Yesssss a step in the right direction! https://t.co/P1tsIu9xK3 hurray for @ASOS

— Paloma Faith💙 (@Paloma Faith💙)1498804918.0
And they were applauded for the move, with women and celebrities all over the world loving the natural, more authentic portrayal of the models.
Ever since, more brands have been attempting to portray women's bodies realistically.
Unrealistic size zeros simply won't do anymore. We're in the midst of a revolution with how we see our bodies, and we're more empowered and liberated than ever.
And Nike's latest move is a huge step forward for body diversity.
Nike already holds a pretty good track record for diversity. 
This enabled Muslim women to freely and comfortably participate in sports.
And their new mannequins celebrate diversity in the most fabulous of ways.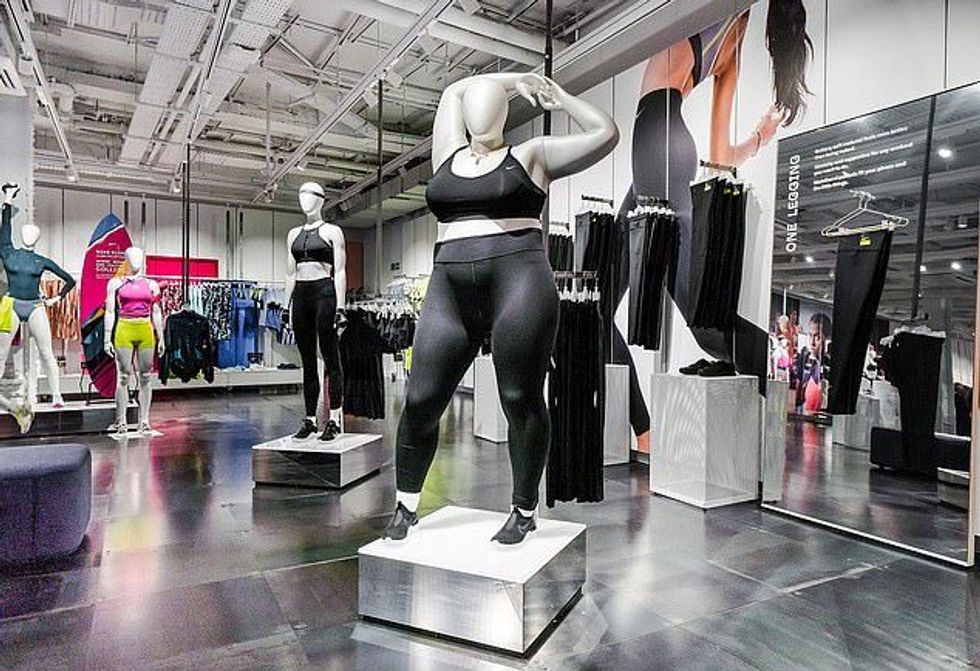 via: Nike
They look
amazing
, might we add.
The department offers extended plus-size products.
Nike has collaborated with plus-size models and influencers in the past.
statement
regarding the newly designed department, Sarah Hannah, Nike's general manager and vice president for women in Europe said: "With the incredible momentum in women's sport right now, the resdeisigned space is just another demonstration of Nike's commitment to inspiring and serving the female athelete".
Nike have extended their plus range in the past few years.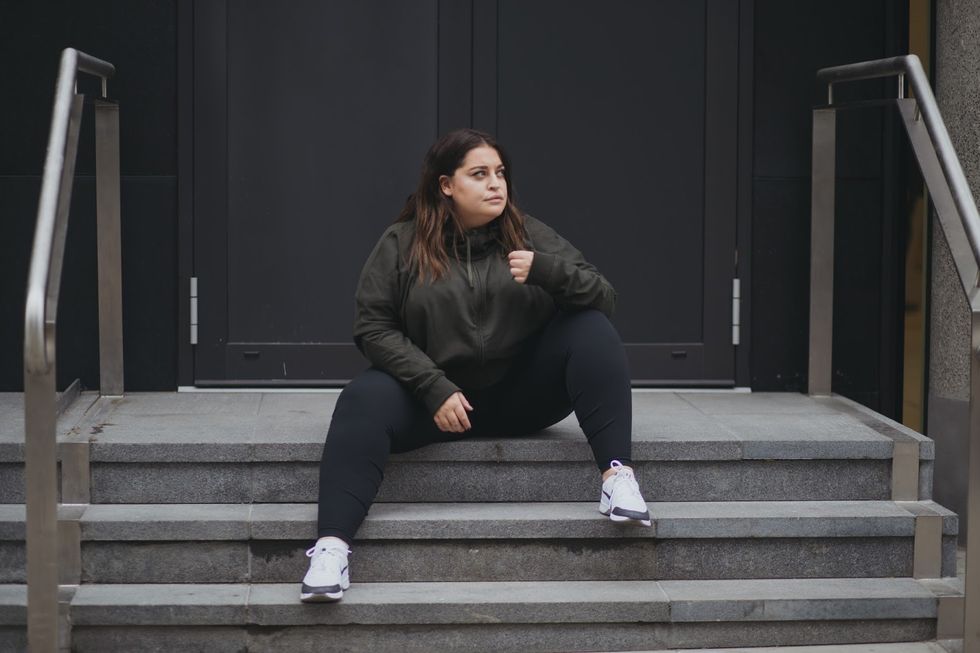 via: Danielle Vanier
The mannequins follow Nikes' 2017 launch of women's plus-size sportswear. The range offered sizes from 1X to 3X and featured a campaign with model, Paloma Elsesser, influencers, Grace Victory and Danielle Vanier, and hammer thrower, Amanda Bingson. Ever since, their plus-size selection has gone from strength to strength, with more women gaining confidence and trust with sportswear.
And women on Twitter are loving it.
Idk why but this @Nike mannequin makes me feel so empowered. https://t.co/sWdkPEdfMN

— Extreme Couponer (@Extreme Couponer)1559786016.0
Women have been praising the curvy mannequins, saying that it's nice to see such representative and realistic dummies modeling the clothes.
And Nike isn't the only retailer making these important changes.
It seems that we are been listened to after all! More and more big labels have been making clothes and mannequins that cater to and represent different body shapes and types. Both Old Navy and Nordstrom unveiled their own curvy mannequins last year. We can only hope that, one day, a variety of different shapes and sizes will become the norm in our shop windows.