When To All The Boys I've Loved Before first came out, we thought we were going to be subjected to another lame-ass teen love story. I mean, what more can you do with that age-old storyline? Literally nothing. But, surprisingly, it managed to defy all of our expectations.
Since then, Noah Centino has risen to global fame for his charm and good looks. And during this coronavirus outbreak, he has taken it upon himself to provide relief for people while they are self-isolating.
Keep reading to find out the details on how you can get involved...
This is Noah Centineo.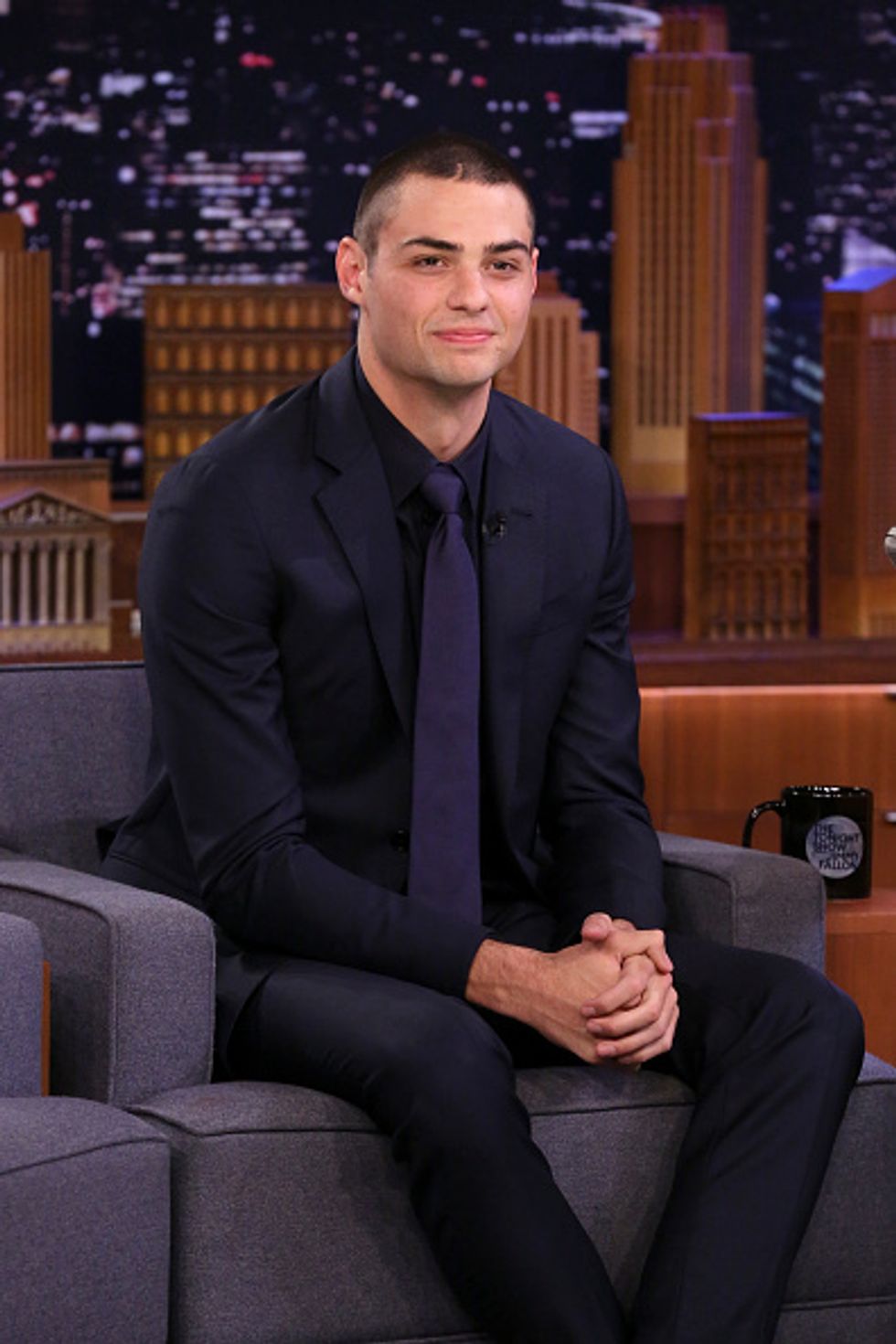 via: Getty Images
The American actor and model quickly rose to fame in late 2018, after he became the poster-boy for Netflix rom-coms including
To All The Other Boys I've Loved Before
.
And since the prequel came out, we've been hooked on him.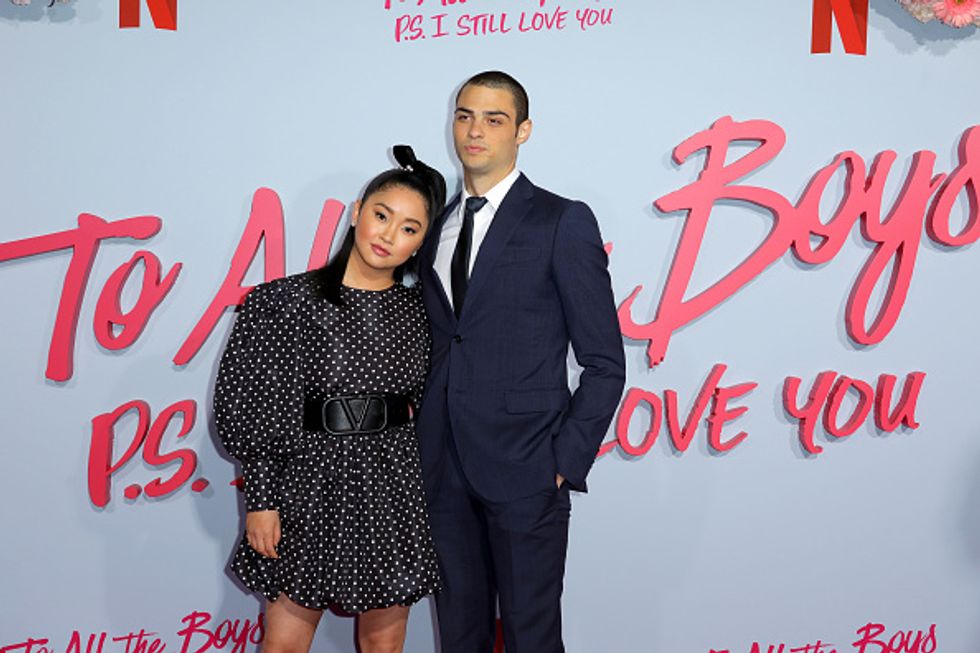 via: Getty Images
When Netflix first hinted at the possibility of a second film, the internet erupted with excitement. The first film was iconic in so many ways and it's
not
just because Noah Centineo and Lana Condor had an immense amount of chemistry.
The couple gave us some of the most iconic relationship moments.
These are just a few of the moments that would make you fall in love with Noah. He is the literal definition of boyfriend material.
Let me set the scene for you...
If you haven't already watched the first film, firstly, where have you been? Secondly, I'll just outline it briefly for you. It tells the story of Lara Jean Covey who, when she was younger, had written a bunch of letters to her crushes. Her sister manages to find them and send them out to the boys and leaves Lara Jean with the task of explaining herself. And one of the recipients is Peter Kavinsky...
5. The Love Letter (from the book!).
We obviously have to start with the original love letter. The cutest thing ever. If I received a letter like this, I think I would have no choice but to fall in love with the sender.
Lara just couldn't help but admit how amazing Peter was...
"You're so good at everything. Too good. You could have given other guys a chance to be good but you never did." Peter was everyone's crush at the time, as you could probably imagine.
4. The contract signing.
Their relationship started off fake at the start, because both of them were hoping to impress other people. It didn't remain that way for too long though, thanks to Noah.
So the contract signing was a crucial moment.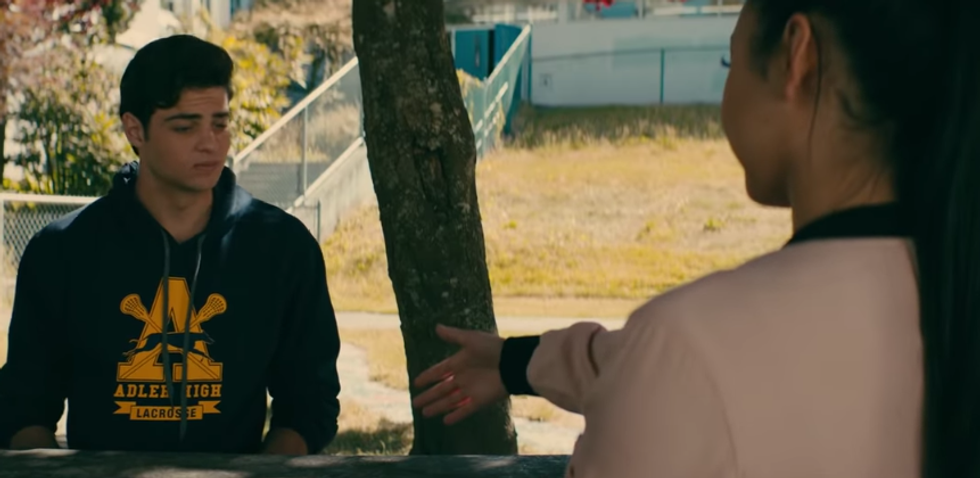 via: YouTube
Lara Jean wanted to make sure Peter understood the terms and conditions that came with the relationship. But being the chill kind of guy that he was, he totally ignored her rules. Typical. But still cute AF.
3. The gift of... yogurt.
Every relationship comes to exist only after having "the conversation," in which both participants admit that they've caught feelings for each other.
And this also happens in this film... but in a unique way.
It seems as if Lara Jean is completely oblivious to Peter's true feelings towards her, so he tells her in a way that she'll understand. With the use of her favorite Korean yogurt drink.
2. The back-pocket thing.
Even if you haven't watched the film, you've probably heard of this viral trend, right? This is where the back-pocket thing came from. It's a cute thing where, instead of holding hands, one person puts their hand into the back pocket of the other person's jeans.
It's so much cuter than it sounds...
And after the film was released, couples converted to this cuter method of showing affection. Noah has some pretty imaginative ways of stealing our hearts, doesn't he? And it only gets better with his most recent stunt... Keep reading to find out what's done.
1. The hot-tub scene.
This moment was very memorable for its steamy setting, and not only because it was set in a hot-tub.
Conveniently, this was the location where the two realized that they could stop pretending...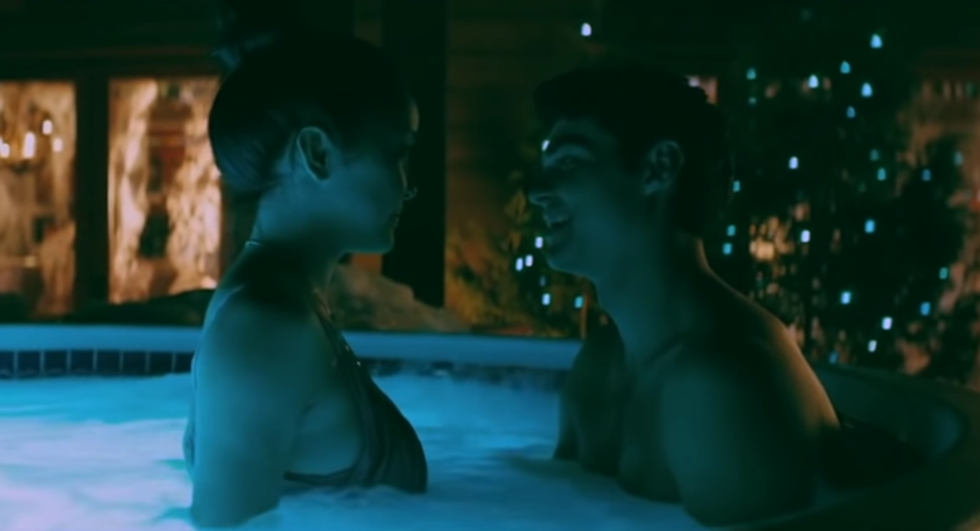 via: YouTube
Because they both genuinely liked each other, but didn't want to violate the terms of their contract. It's safe to say that the contract had completely been dismissed after this scene and Noah wanted to be the best boyfriend to Lara Jean.
And his qualities don't just stop at being the perfect on-screen boyfriend...
He has given his fans the gift of a lifetime.
This is what he had to say:
He continued:
And to prove that he's all-in with this texting thing, he even posted some screenshots: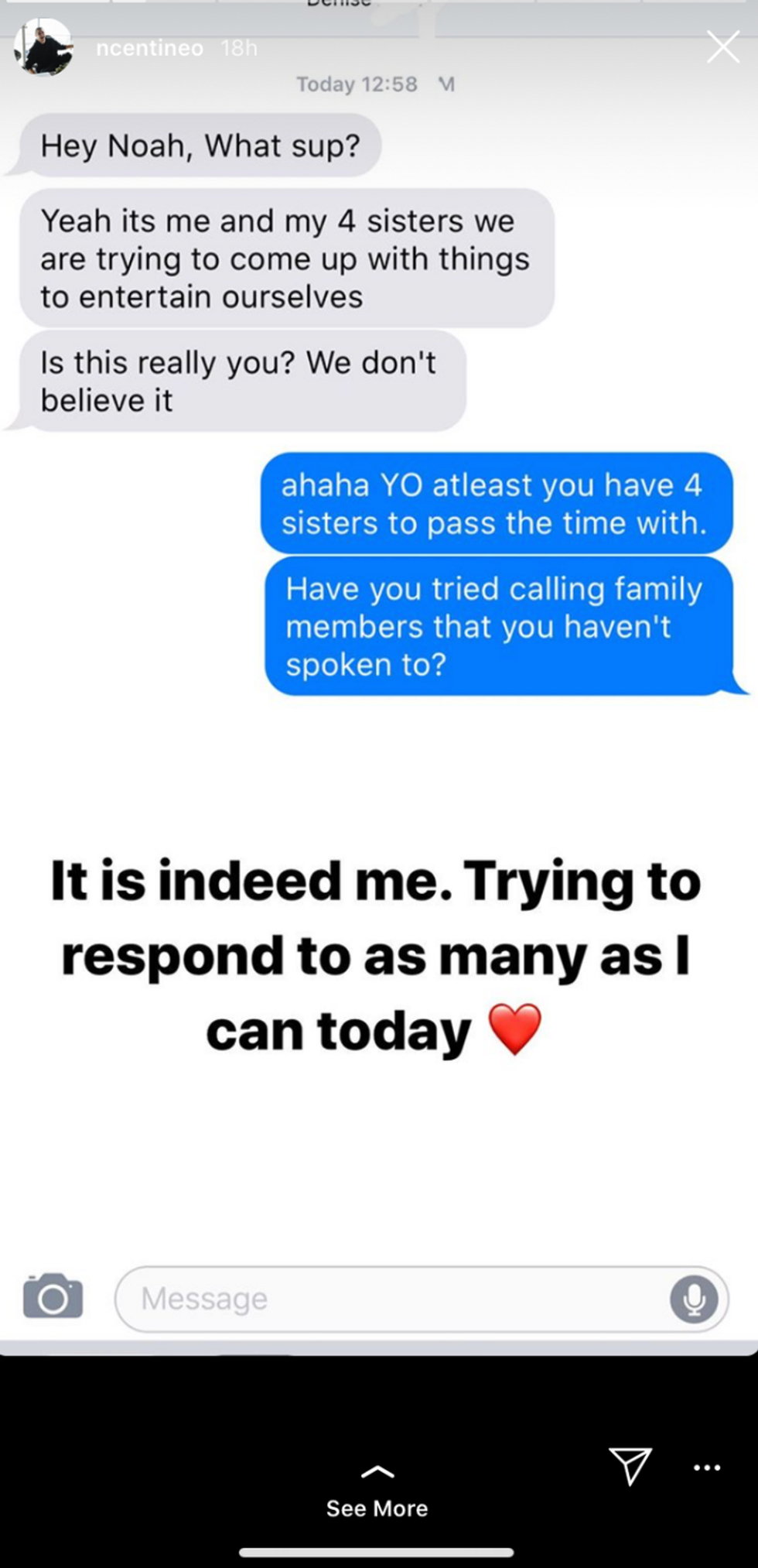 via: Instagram
What an amazing man.
I know you might be feeling a little uncertain during this difficult time, but remember this: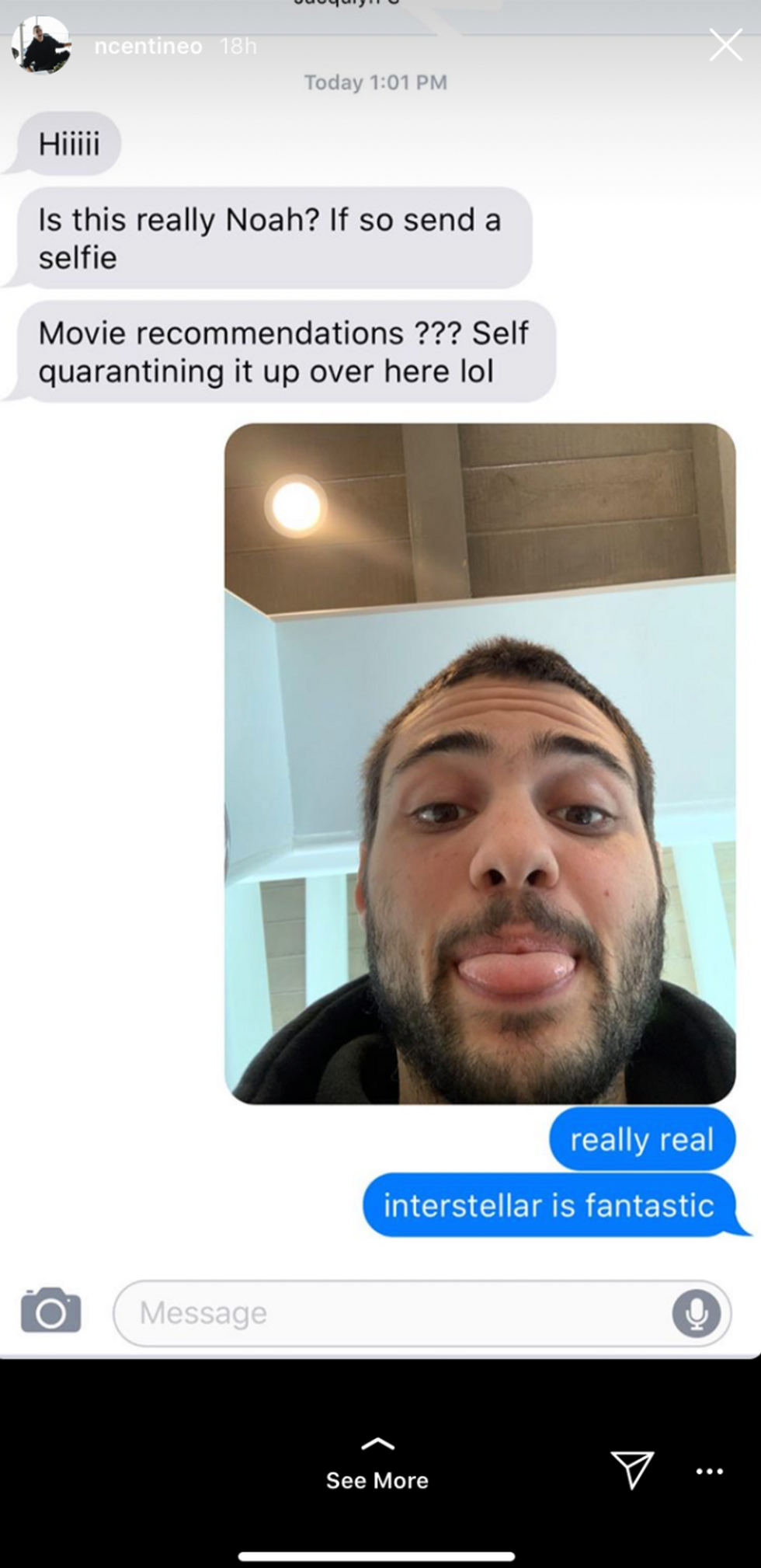 via: Instagram
We are all in this together. We need to be considerate and help each other as best as possible. Stay safe out there guys. And if you're in the mood to read more positive stories follow us on
Facebook
. Keep scrolling for some tips on how to manage at home...