Americans have always struggled with the more far-flung fields of the British Isles.  With famous voices from Wales, Northern Ireland and Scotland frequently donning silly 'English' accents across the pond so they might stand a chance of being interpreted by Uncle Sam's viewers.
And some accents are harder than others.  Glasgow, for instance, is widely accepted as 'on the thick side' even for the British public, so when famous Hollywood actor James McAvoy came on Saturday Night Live to show off his native Weegie pipes, American audiences all over the country were stunned at how difficult they found it to understand him. James McAvoy, known in America for roles such as the X-Men patriarch 'Professor X', who speaks with a typical English accent, and the dissociative identities of M. Night Shyamalan's Split, most of whom are American.
But McAvoy, is actually from Glasgow, and an underserved, working class area at that (bucking the trend of upper-middle class, privately educated British actors making it in Hollywood) - McAvoy's accent on SNL is entirely natural.
The Scottish-American Voice
The Scottish accent in mainstream American entertainment is hard to come by, especially when it comes to Hollywood.  Zany Scottish actors such as Gerald Butler manage to hold onto their native voice in the states, whereas other's such as Sean Connery have to the twang when it comes to play big roles.  The most famous Scottish voice in America is probably that of Willy from The Simpsons.
Moving South.
Many Scottish actors pandering to an American audience seem to adopt an English accent so that they can be understood. And not just any English accent, by a typically posh, southern one.
Sean Connery
People wouldn't believe how strong Academy Award winning actor Sean Connery's accent is. He's from Fountainbridge, a very... scottishy... area of Edinburgh. But, when playing James Bond, he had to put on a typical English accent so he could be better understood. Even though James Bond is from Glencoe - in Scotland.
Then there's whatever Ewan McGregor is doing in Star Wars.
I'm not even going to try to analyse that strange voice Perth actor, Ewan McGregor, has to pull in George Lucas' prequels.  It's not Scottish, 'that's for true', but it certainly isn't English.
There's Iain Glen...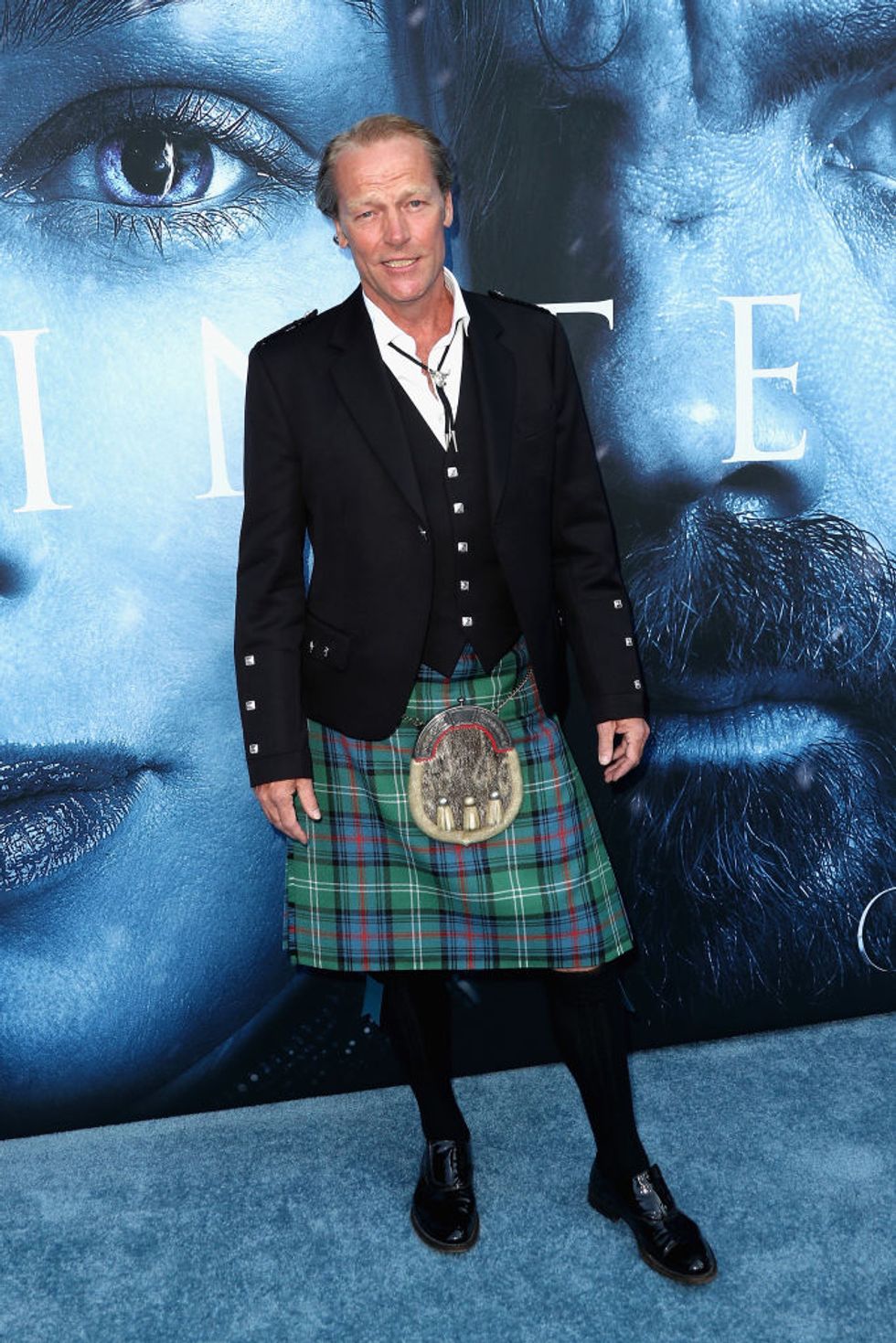 The English accent of Edinburgh native Iain Glen as Jorah Mormont in HBO's blockbuster 
Game of Thrones 
is actually quite good, but it underlines another incidence in which an American studio has asked a Scottish actor to mask their real accent.
And Brian Cox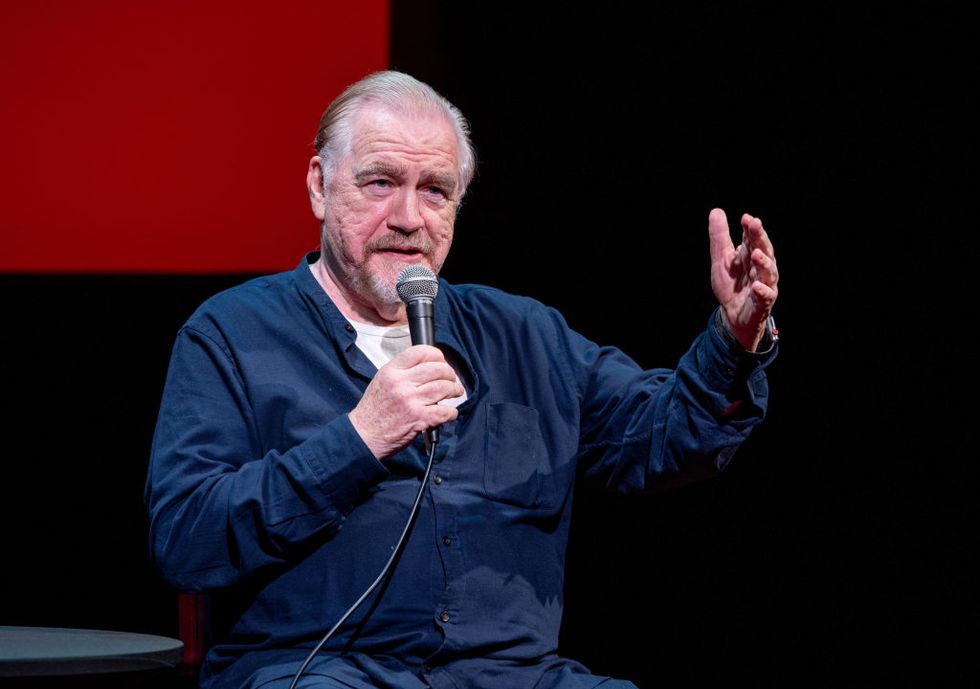 Appearing in the Bourne films as the mysterious 'Abbot', Brian Cox joins the broad squadron of Scottish thespians, hiding their Scottish accent under an English one.
Scottish Slang
Scottish slang is a rich, sonic tapestry. Here's Hollywood's favourite Scottish 'shouty man', Gerald Butler to teach you some.
Now... Mr McAvoy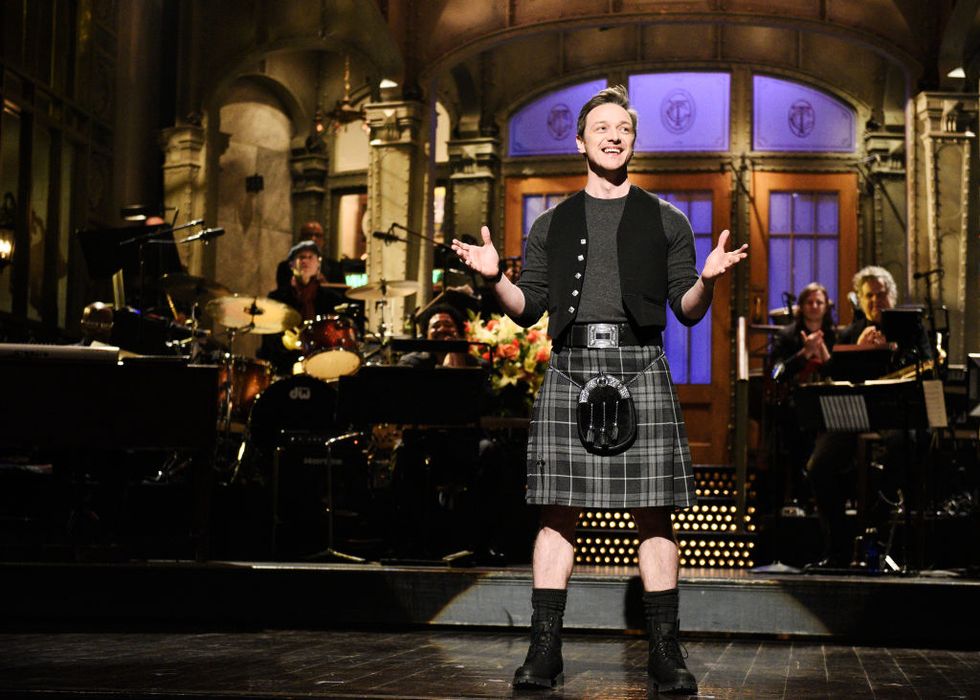 James McAvoy was born in Glasgow, a city in Scotland that sports the notoriously thick 'Weegie' accent, hard to interpret for some Scots, let alone Americans.
Drumchapel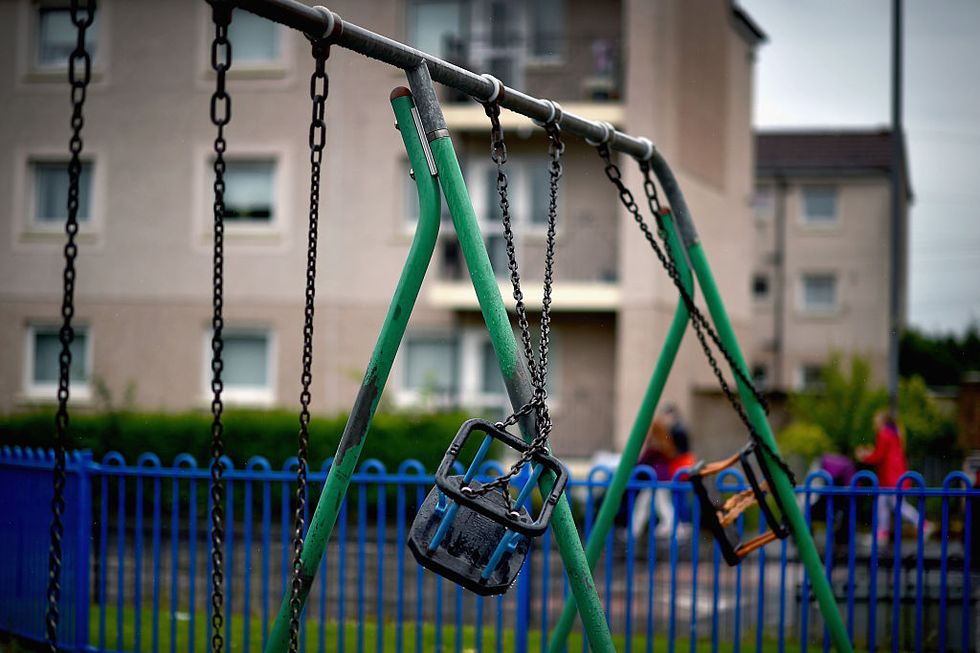 McAvoy hails from a particularly hard-up area of Glasgow, a council estate called Drumchapel. Areas like Drumchapel tend to instil a much stronger accent in the residents than more middle class neighbourhoods.
And it runs in the face of British acting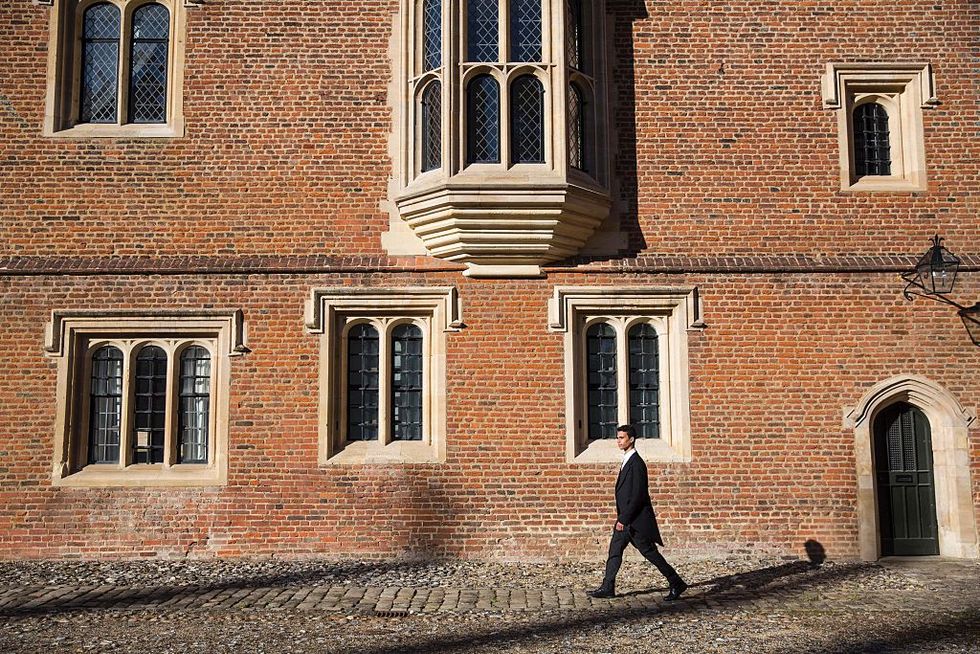 McAvoy's working class roots very much bucks the trend of British, Hollywood actors coming from very wealthy areas and going through private education, such as Etonian, Eddie Redmayne (a classmate of Prince William) and Harrow-educated, Benedict Cumberbatch (who has possibly the poshest name of all time).
'Damaging for Society'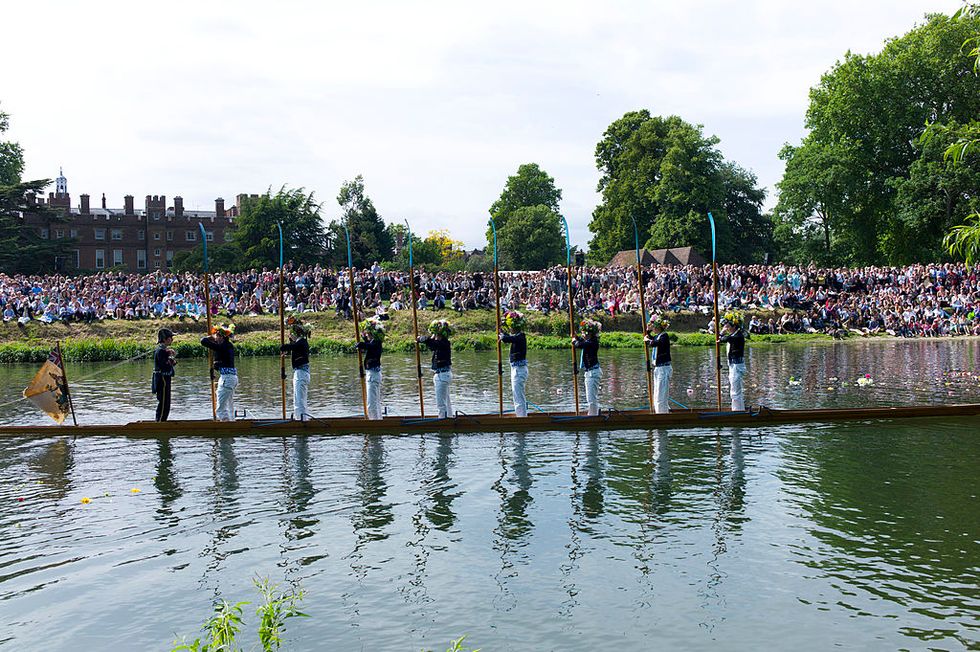 Many British commentators have labelled the ubiquity of upper-middle class, privately educated British actors as 'damaging for society'.  And actors like 
The Walking Dead's 
David Morrisey have weighed in to say 'only people with 
rich parents could hope to make acting a career
.'
Masking the accent
Here's James McAvoy on The Late Show with Stephen Colbert discussing his humble roots and how he learned to mask his Glaswegian accent.
The Scottish Character
James McAvoy was an advocator of Scottish independence back in the 2014 referendum, he bases his opinion on a critique of the Scottish character - here's him talking about it.
Scottish Actors for Independence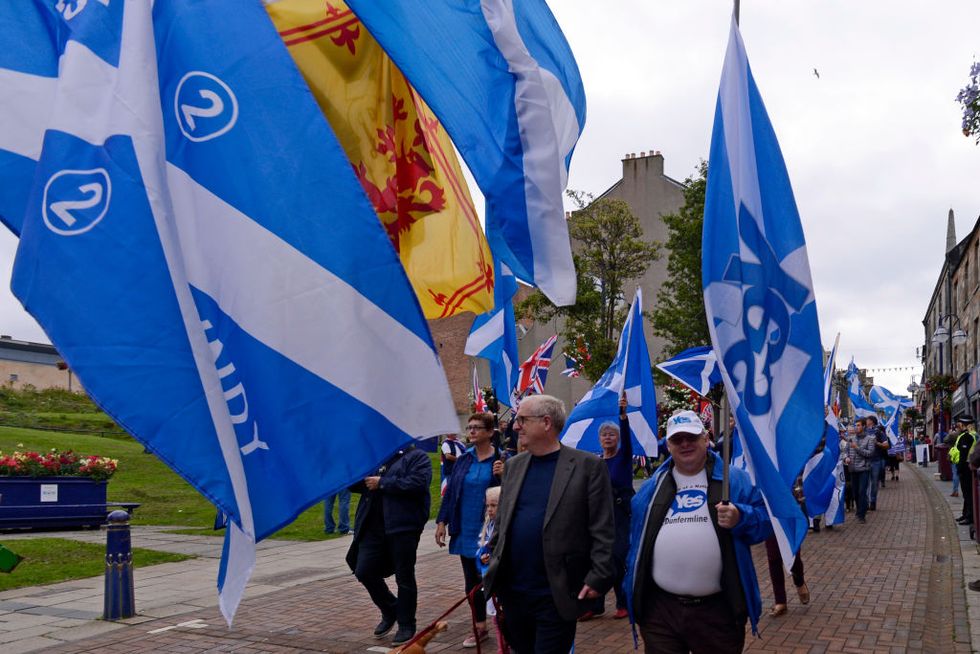 Many Scottish Hollywood actors joined McAvoy in his endorsement of the Scottish independence campaign.  With actors such as Sean Connery, Robbie Coltrane and Brian Cox all showing a streak of Scottish Nationalism that's, above all, typically Scottish.
So what does McAvoy say makes Scotland Scottish?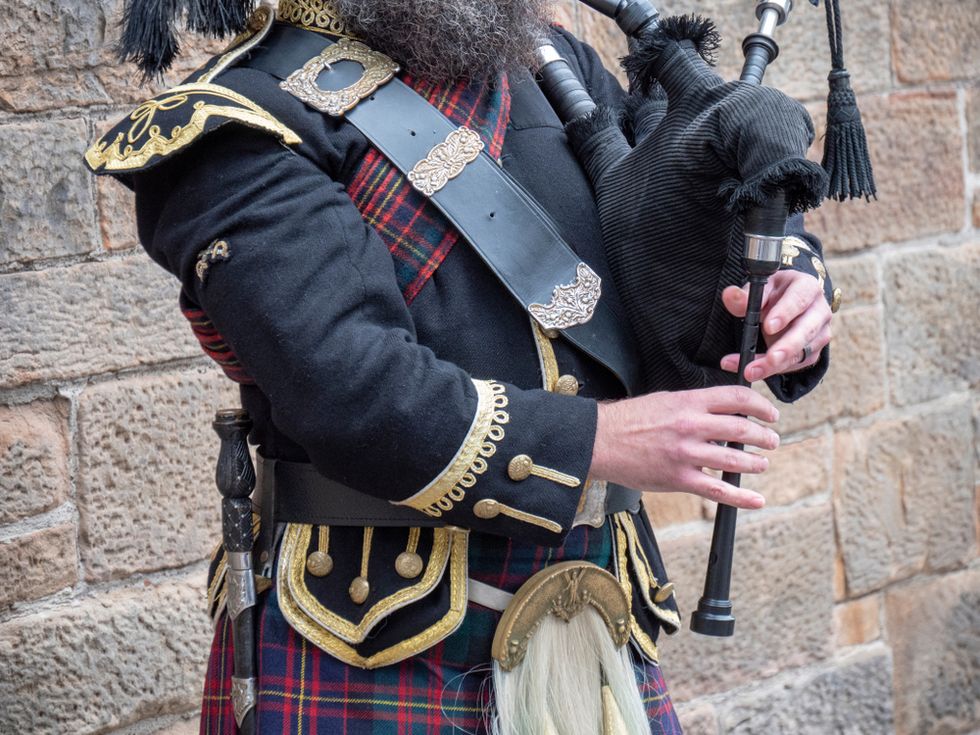 It's a mix of things apparently.  The main characteristic McAvoy sites is a close relationship with defeat, which Scotland has suffered a lot. As well as a love for deep-frying almost everything.
So Saturday Night Live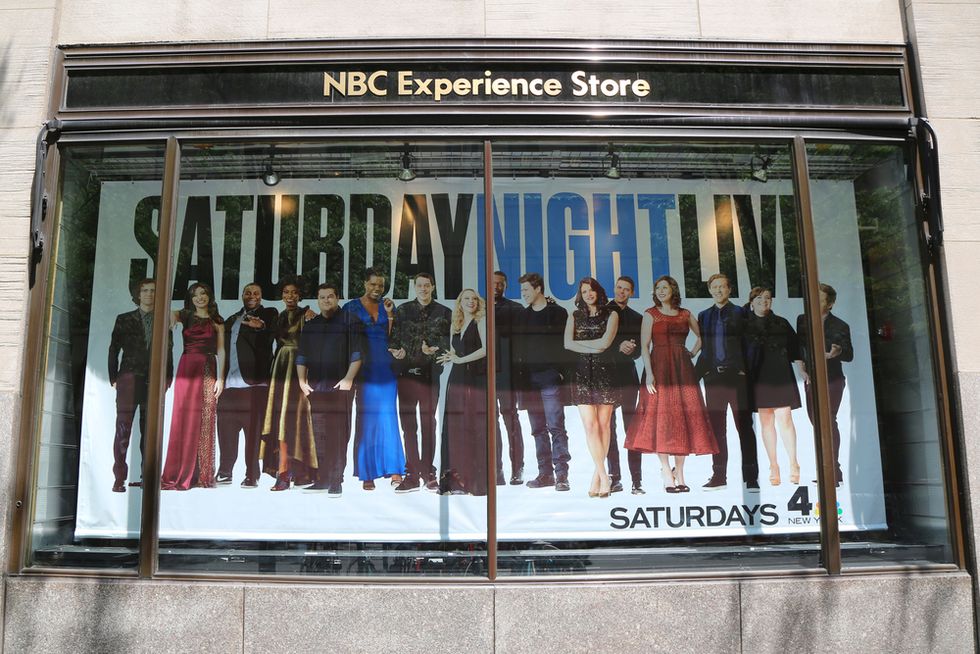 Now that we've got some background on Hollywood's Scottish population and McAvoy himself, let's move on to his appearance on
SNL
.
The Sketch
Here's the SNL sketch in which James McAvoy plays a Glaswegian air traffic controller (alongside Kate Mckinnon), attempting to talk down Kylie Jenner's private plane.
And McKinnon's not bad either...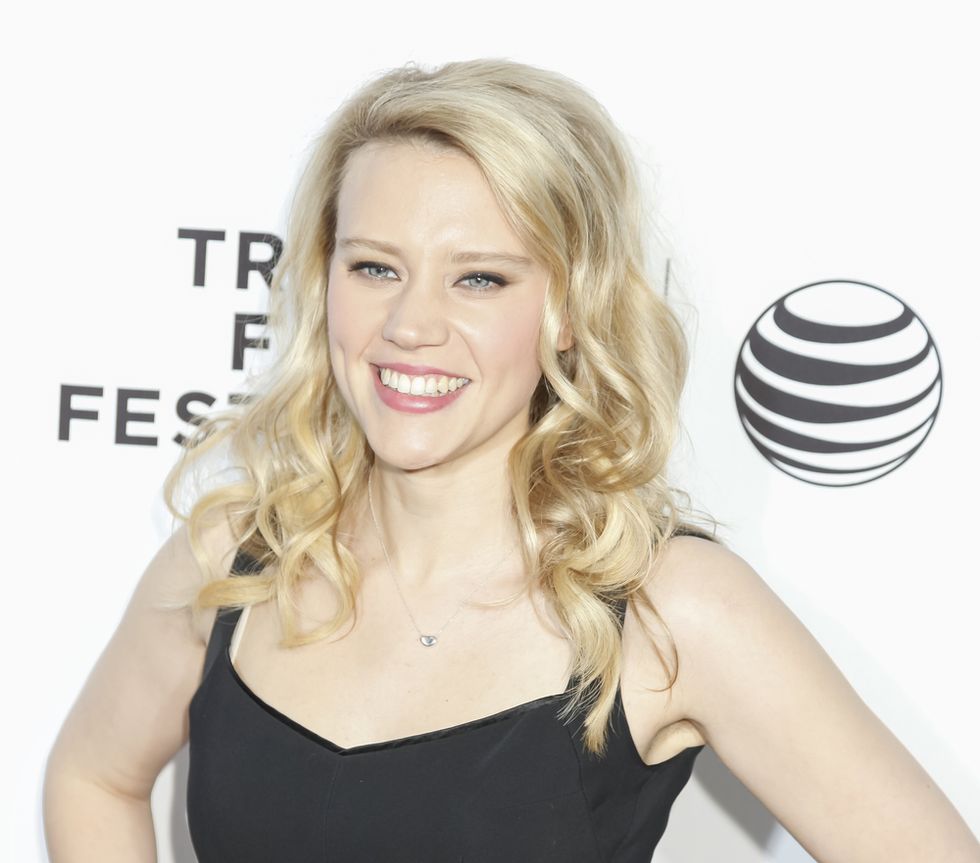 Vocal chameleon and 
SNL
regular Kate McKinnon struggles slightly with her Weegie accent, but it must be said, it isn't bad.
Here's what people were saying...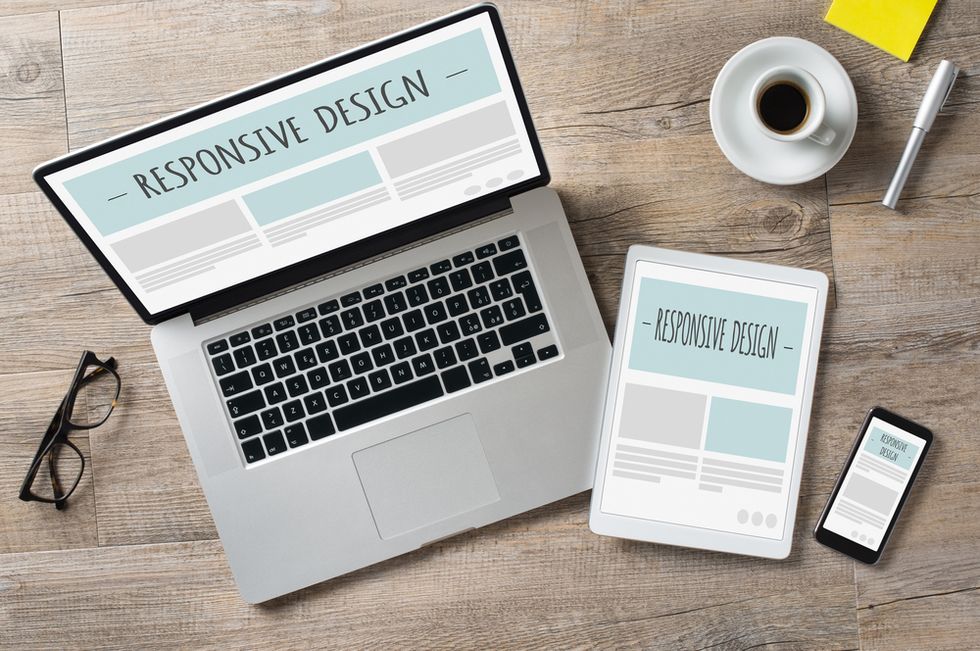 Here's the responses, ranging all the way from horny to dumbstruck. American's just don't seem to know what to do with a Glaswegian accent.
The reaction

Here's the typical American reaction to the sketch. Disbelief that spoken english could sound so impenetrable.
The Scot

This Scottish viewer couldn't even understand what James was saying.  Showing how insular Glasgow culture can be.
Sexy

Here's another typical reaction to the Glasgow accent, finding it really sexy. Someone should tell them.
Sexy ASF

Here's another swoon from the Weegie inflection, will they keep coming?
Political

This commenter saw the political side of the sketch. Drawing a line between this and the recent Trump Government Shutdown.
The Air Traffic Controller

Here's an 'actual' air traffic controller weighing in on the difficulties of the job.
Ambitious

Here's an one viewer so taken by the video, that they're committing to mastering the accent they can't understand.
My favourites
SNL has always been famous for its incredible impressions so there's plenty to choose from for a list of favourites.
3rd Place - Kate McKinnon as Justin Bieber
Who'd have thought McKinnon would play the boy-wonder pop star so well. It's the bulge and the "my Peepee's in there..."
Second Place - Mellissa McCarthy as Sean Spicer
With 32 million views, I'll let the numbers speak for themselves for this one.
First Place - Matt Damon as Brett Kavanagh
The writing, the voice, the behavioural motifs - it's all perfect, and written so quickly in the wake of the controversy.