It seems that Harvey Weinstein has opened the floodgates for women to come forward with their stories of sexual harassment and assault. While it's extremely disturbing to hear these stories, it's so important to listen and to believe these victims. That's the only way real change is going to happen. When actress Heather Lind came forward with a story of sexual assault she experienced at the hands of former president George H. W. Bush, many rushed to the president's defense, saying she must have fabricated the entire thing for attention. But Bush Sr. didn't deny it. He did quite the opposite — he acknowledged it happened and he apologized for it, however half-hearted and eye-roll-inducing his apology was.
Heather Lind, an actress who starred in the Revolutionary War show Turn: Washington's Spies on AMC, accused former president George H. W. Bush of sexual assault in a now-deleted Instagram post she hashtagged #MeToo.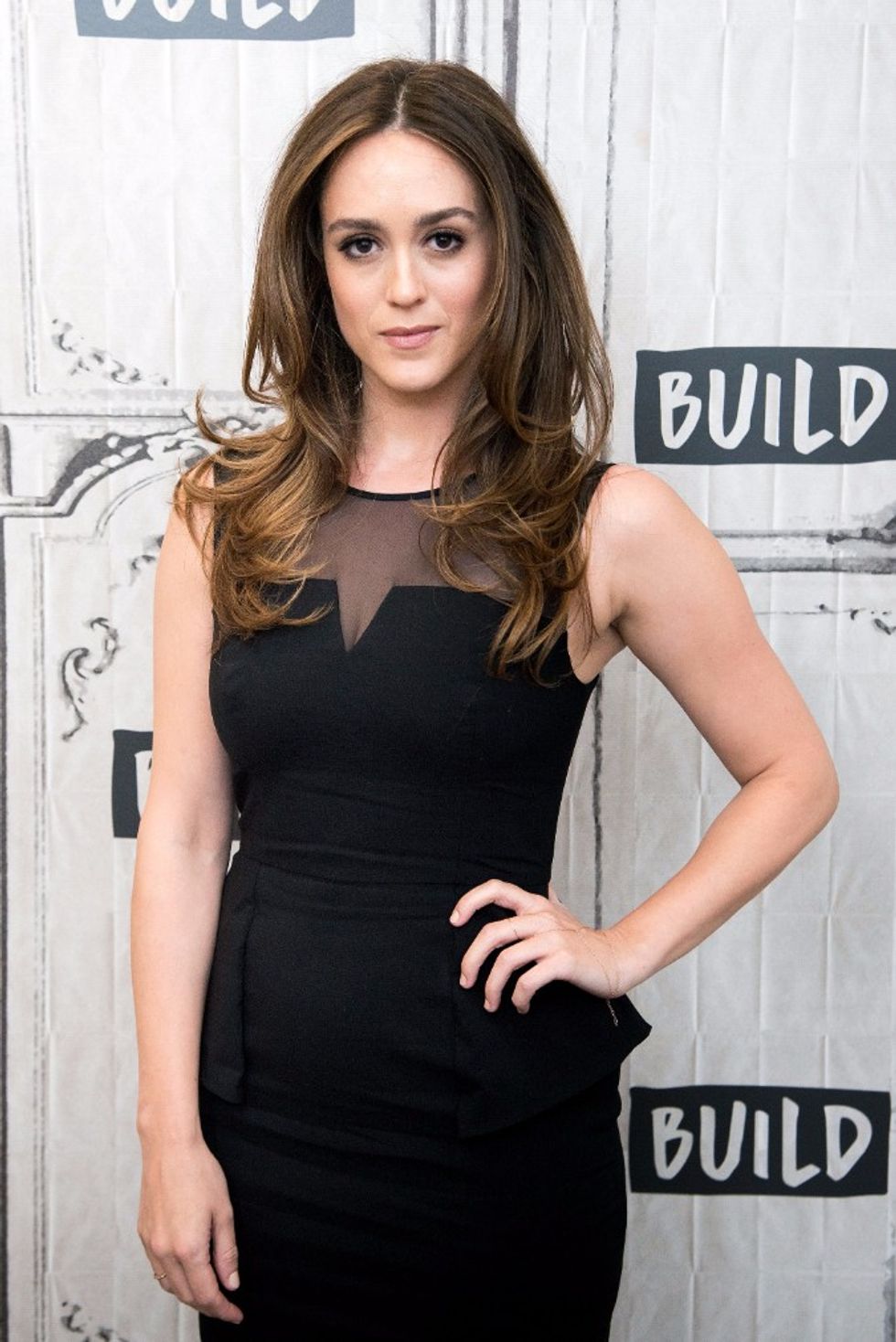 via: Getty Images
She
claimed that Bush touched her from behind
during a photo op in 2014. He was in his wheelchair and his wife was standing right next to him at the time. Lind also claimed that he told her "a dirty joke."
"When I got the chance to meet George H. W. Bush four years ago to promote a historical television show I was working on, he sexually assaulted me while I was posing for a similar photo," Lind wrote.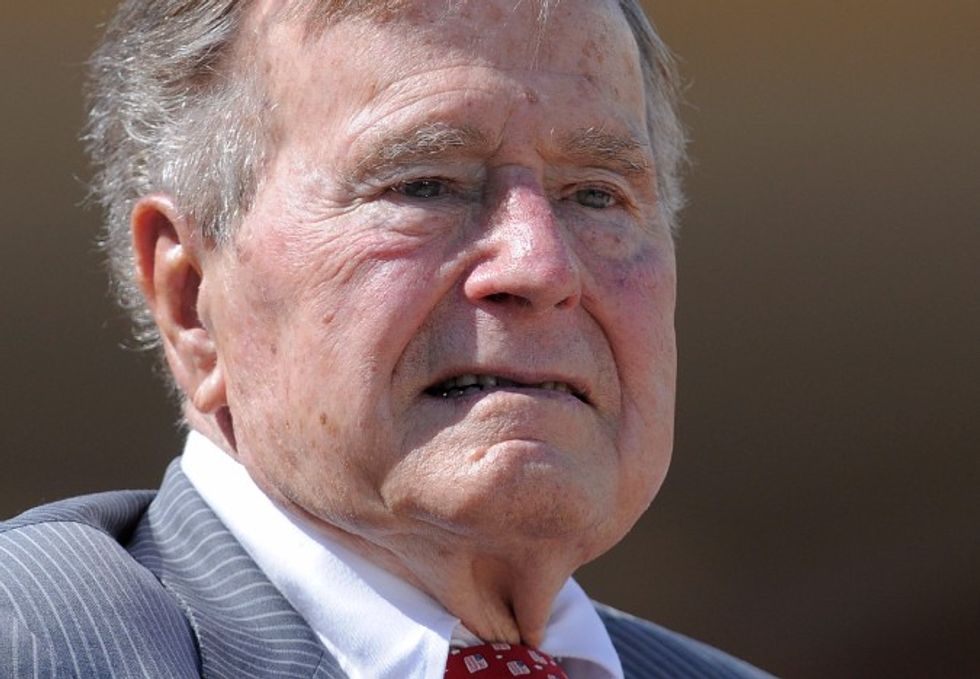 via: Getty Images
"He didn't shake my hand. He touched me from behind from his wheelchair with his wife Barbara Bush by his side. He told me a dirty joke. And then, all the while being photographed, touched me again. Barbara rolled her eyes as if to say 'not again,'"
she continued
.
Other icky details of the encounter emerged in Lind's post, including the fact that the security staff working the event told her that she shouldn't have stood next to the president — like somehow, his disgusting behavior was her fault.
George H.W. Bush's staff told actress Heather Lind she should not have stood next to the former president.… https://t.co/DV9xlkTaHX

— Keith Boykin (@Keith Boykin)1508933201.0
"We were instructed to call him Mr. President," Lind's post continued, "It seems to me a President's power is in his or her capacity to enact positive change, actually help people, and serve as a symbol of our democracy. He relinquished that power when he used it against me and, judging from the comments of those around him, countless other women before me."
We're with Rhea Butcher when she says:
Jim McGrath, a spokesperson for the former president,
made this statement
in response to Lind's accusations: "President Bush would never — under any circumstances — intentionally cause anyone distress, and he most sincerely apologizes if his attempt at humor offended Ms. Lind." "Attempt at humor"? Please. But notable in this statement is the fact that Bush Sr. in no way denied that he did these horrible things.
The moral of the story? BELIEVE WOMEN.
Bush Sr.'s apology may have been more of an "apology," but he acknowledged that Heather Lind was telling the truth, as are the vast majority of women who come forward with experiences of sexual harassment and assault. It's time to believe women without question and punish the men who've stolen from them.