This footage has left viewers shocked.
Police brutality towards trans people has been long documented.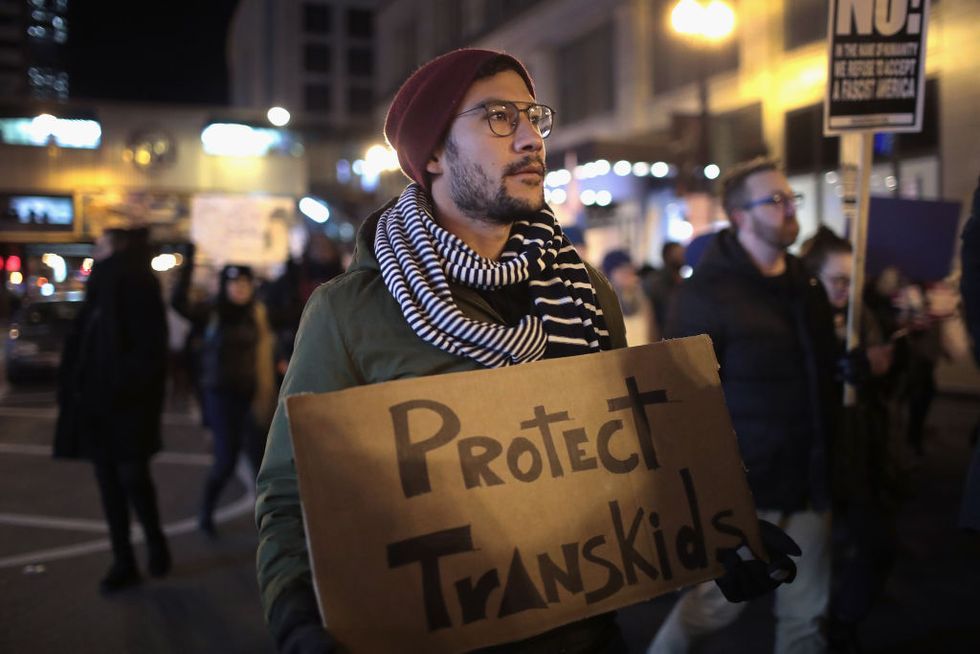 With cases stemming from the '50s right through to the present day, there's a long history of law enforcement using excessive force on those in the LGBTQ+ community, especially trans people.
Laws against "cross-dressing" specifically targeted trans people.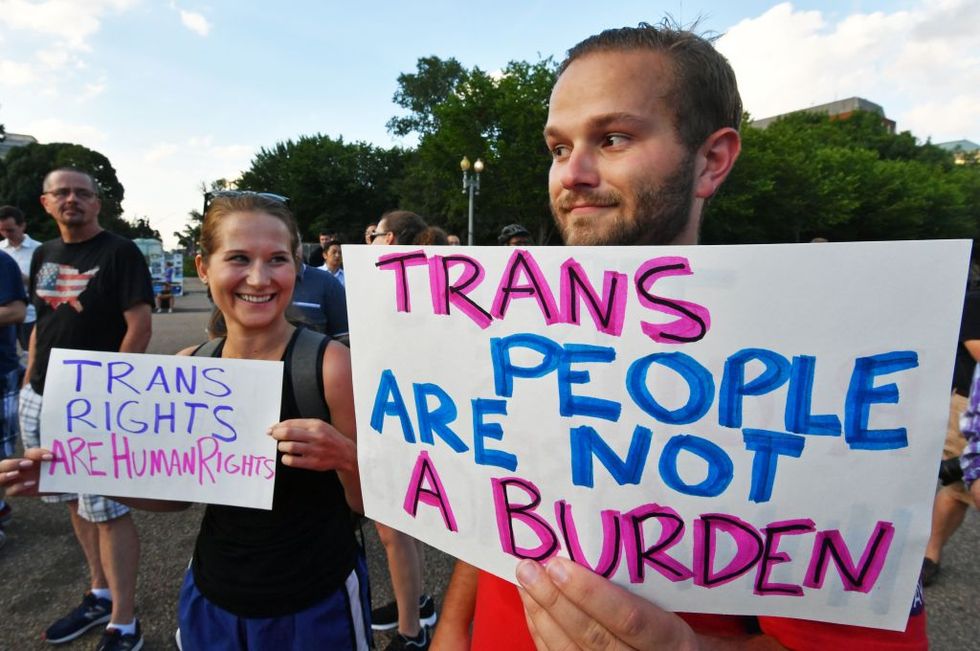 Back in May 1959, those in the community fought back against this discrimination and brutality at a coffee shop called Cooper's Donuts, located between 2 gay bars in LA. After checking IDs, police arrested 5 people and tried to push them all into the back of a police car - but after resistance, the police were forced to retreat - something many say marks the beginning of the LGBTQ+ rights movement.
Its common knowledge that police would specifically target and raid gay bars.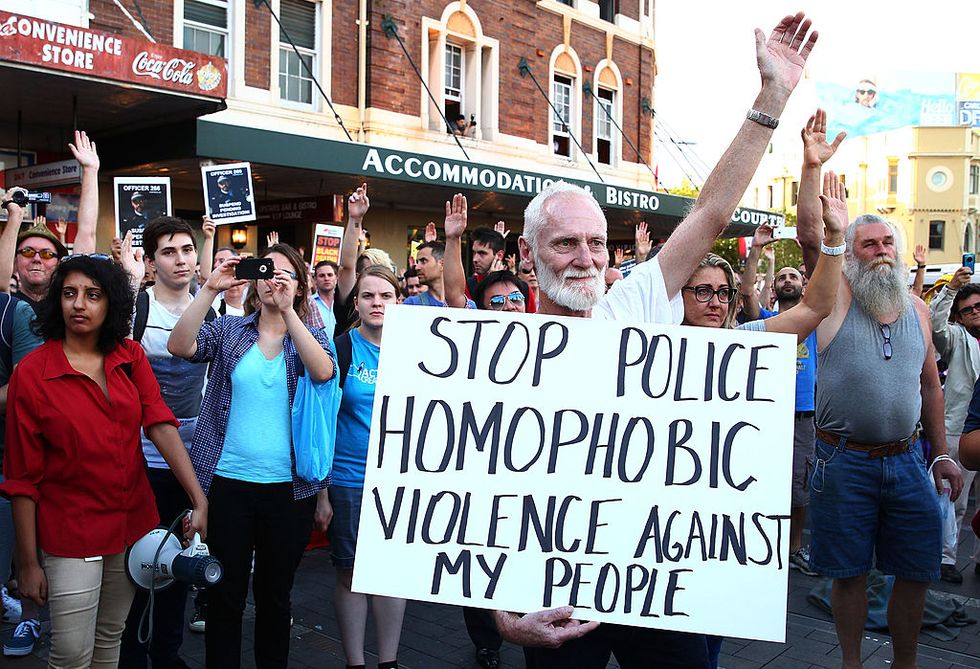 It was this exact act that would spark the Stonewall riots in 1969, led by Black trans activist, Marsha P. Johnson.
But the mistreatment of trans people by law enforcement still continues today.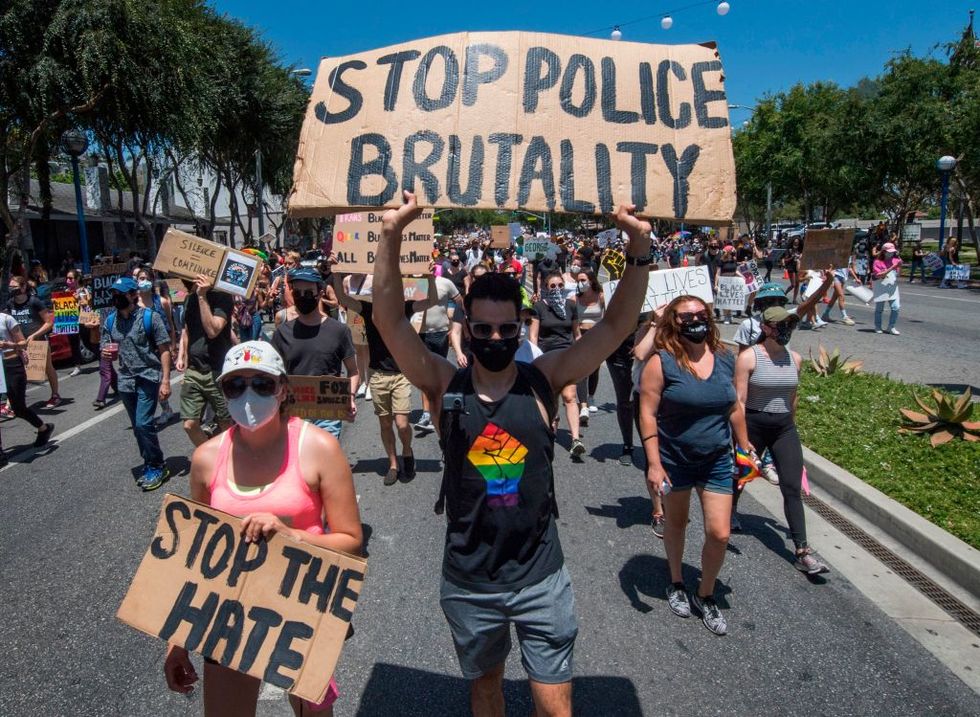 In fact, a 2015
US Transgender Survey
found that fifty-eight percent of respondents who had interacted with law enforcement who knew they were transgender experienced mistreatment.
But, over the recent months...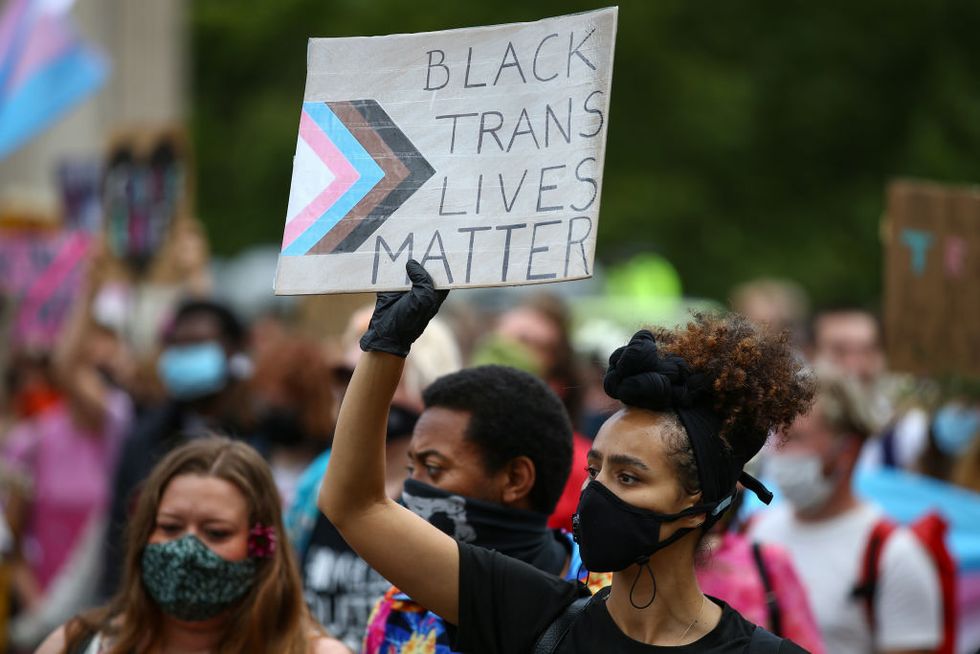 We've seen demonstrations for LGBTQ equality become intersected with protests against the systemic racism against Black people.
Imara Jones, an independent journalist and founder of TransLash media explained this further in a recent interview: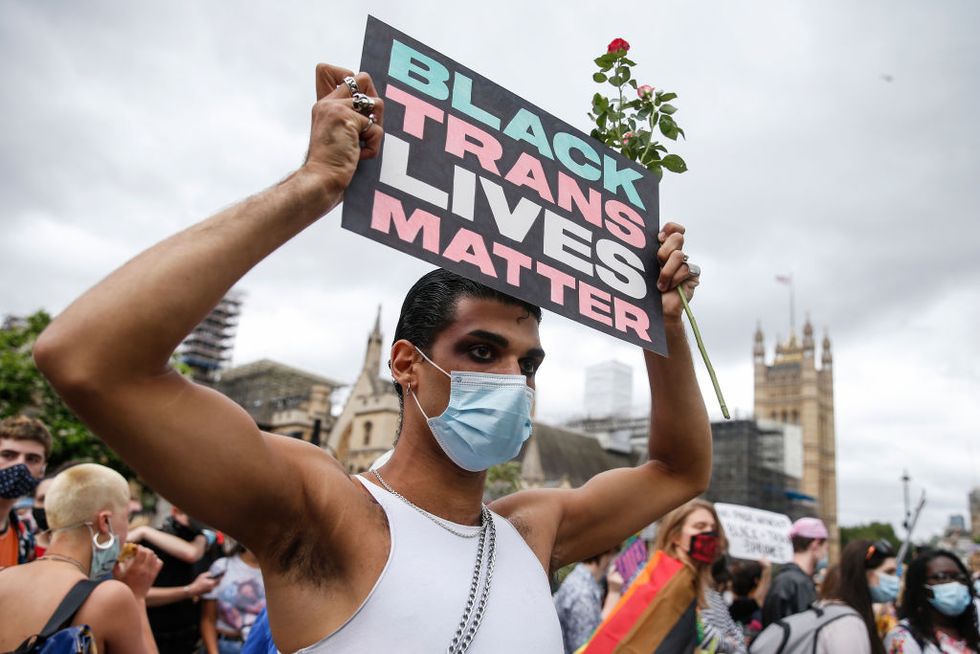 "The marriage of these 2 issues at the same time has been incredibly intense, but if you look at the history of the two movements, in many ways it makes sense that they actually are occurring at the same time,"
Jones said. 
She continued: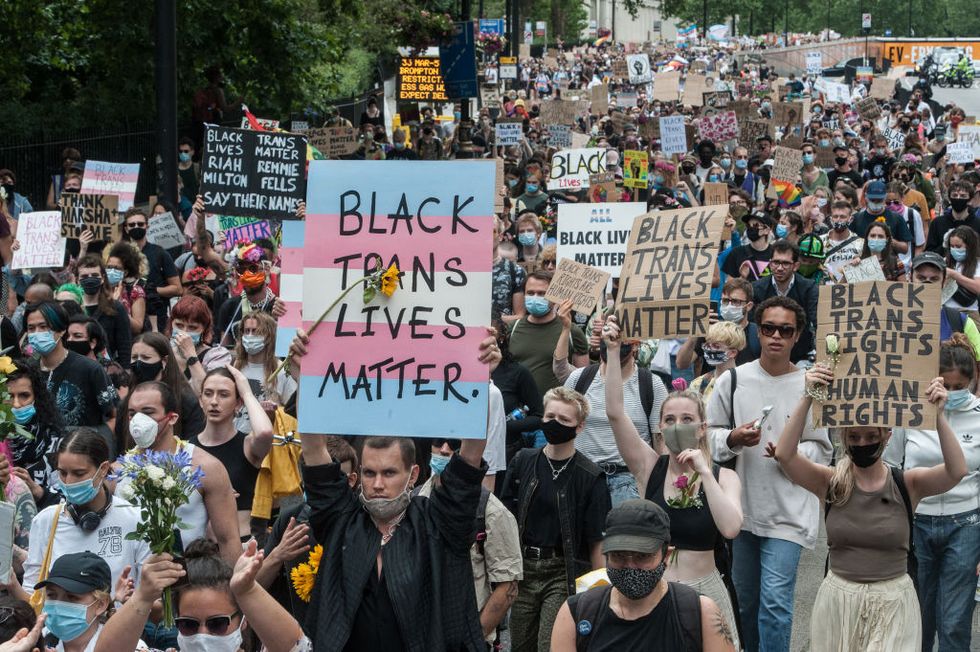 "They have so many cross-links. People involved in one were involved in the other. They both have similar roots in terms of what they are all about."
The need for these demonstrations is not going away.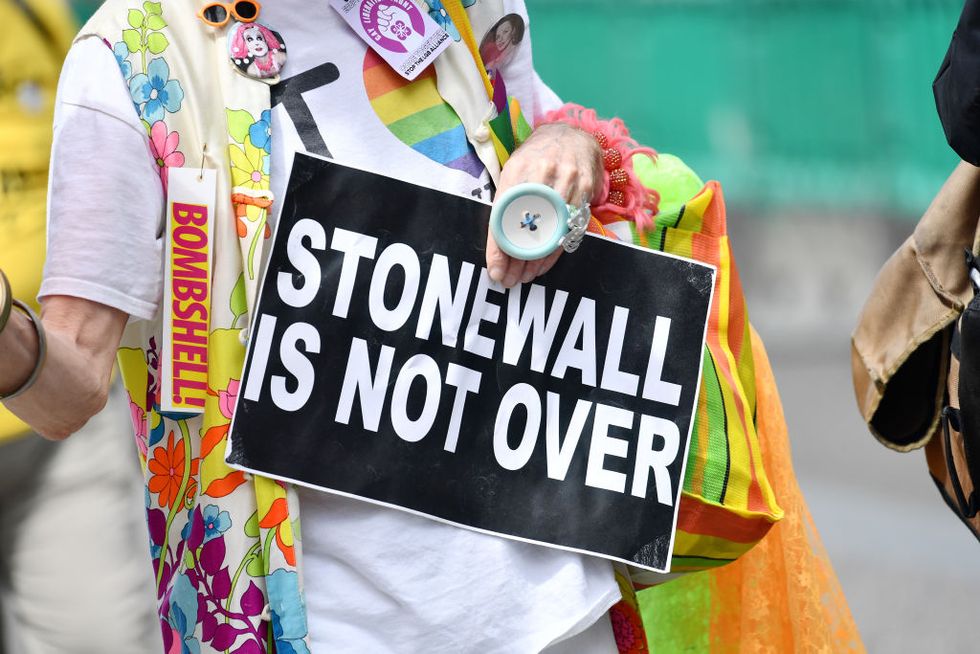 And this week's news has reinforced this even further.
Shocking footage has emerged on social media this week.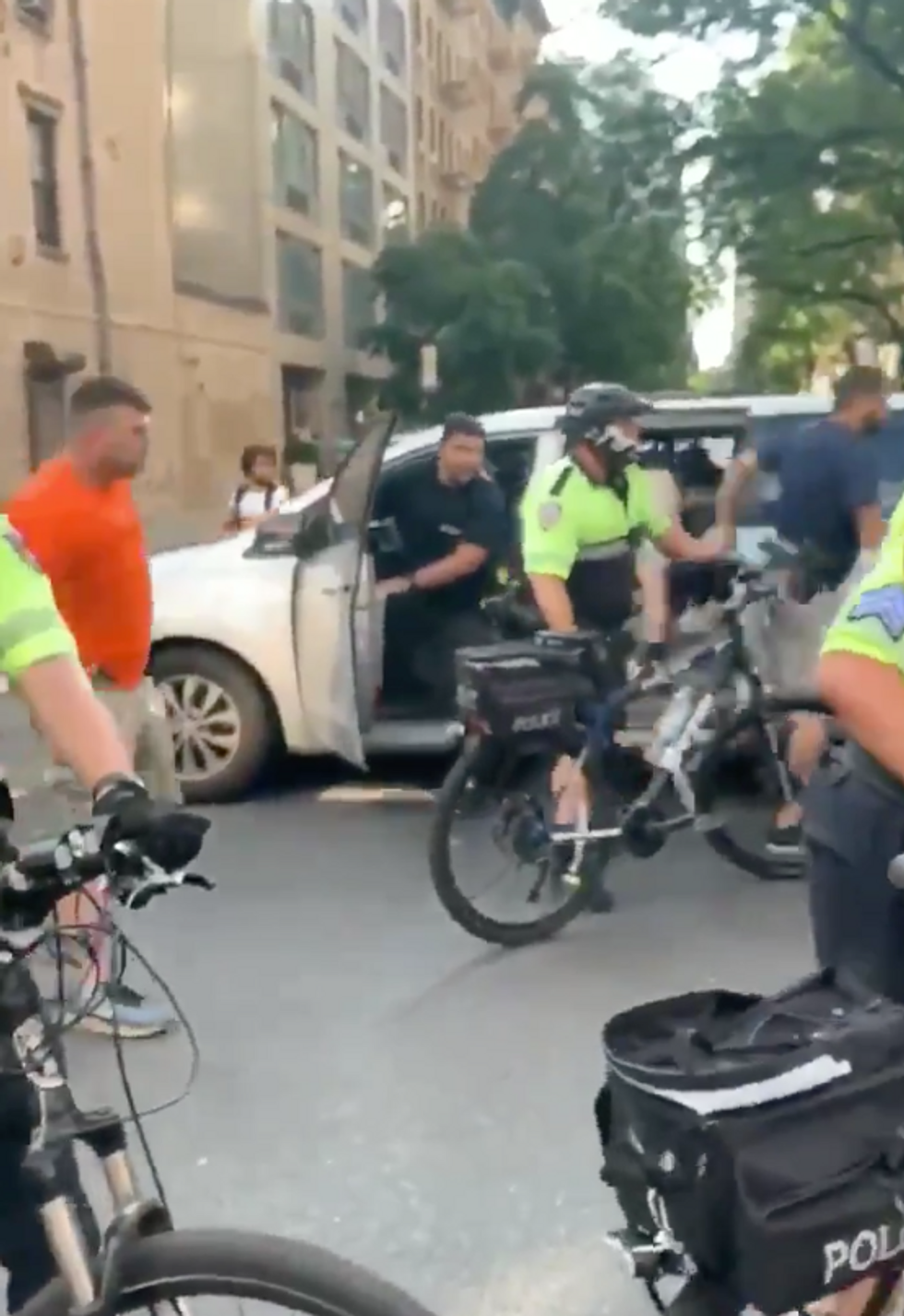 During what appears to be a Black Lives Matter demonstration on Tuesday, NYPD officers grabbed a trans protester off the street.
The incident was captured on several short clips...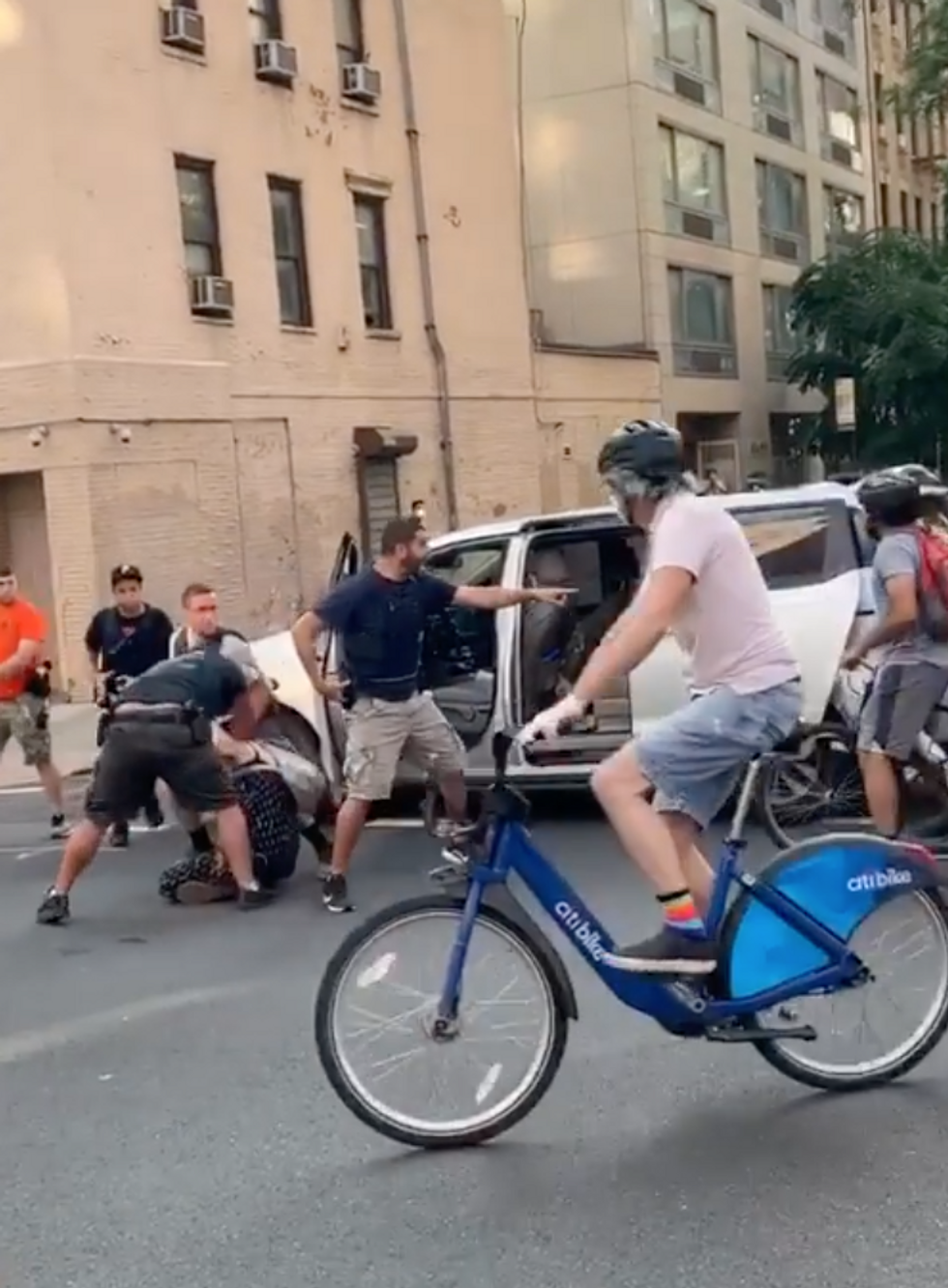 The footage spread across social media like wildfire, with people outraged over what they saw.
The video shows the officers wearing no uniforms, despite there being other officers in the area uniformed.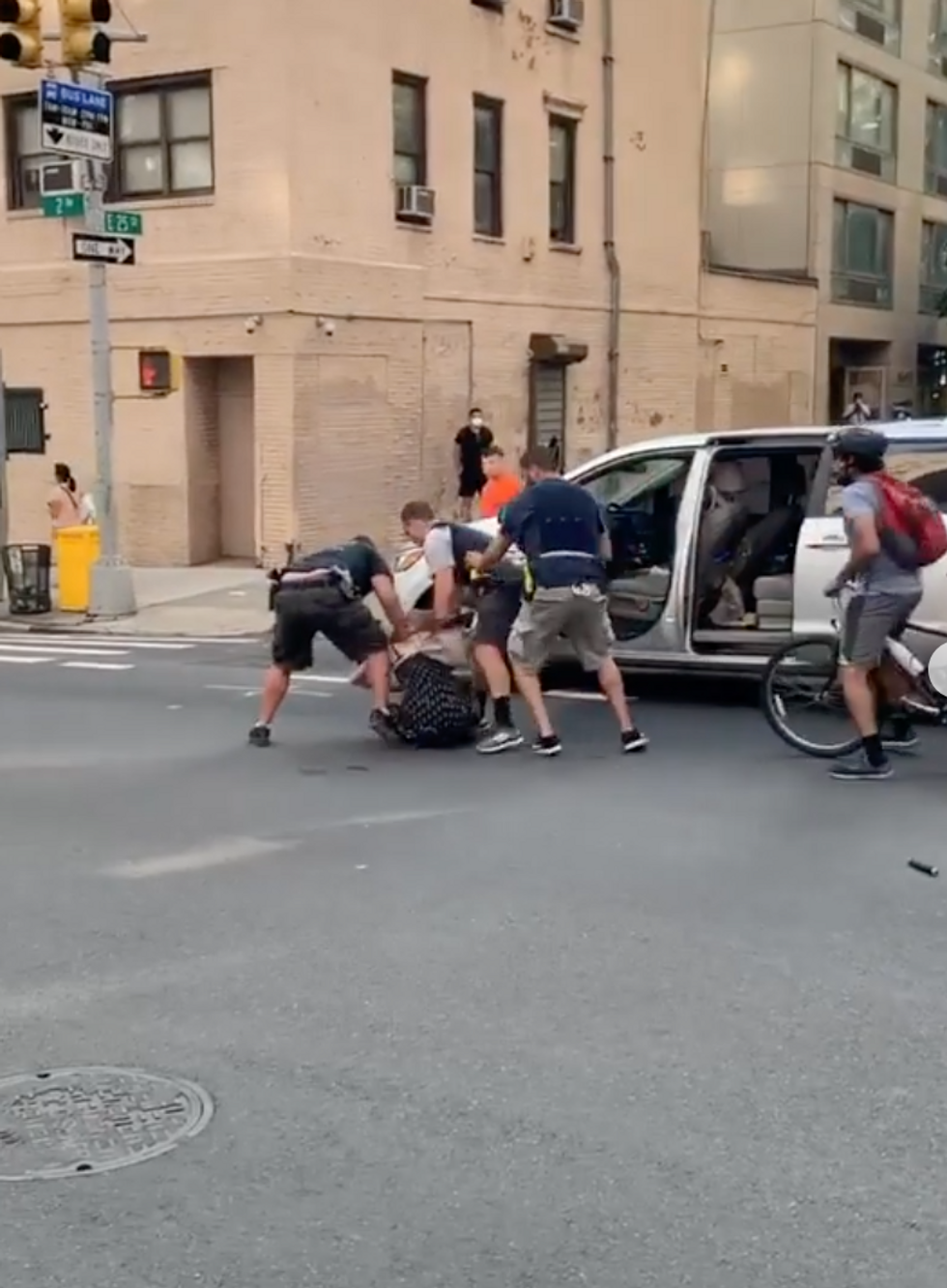 The officers can be seen grabbing the person before pushing them into a gray Kia van.
Witnesses said no words were exchanged at the time.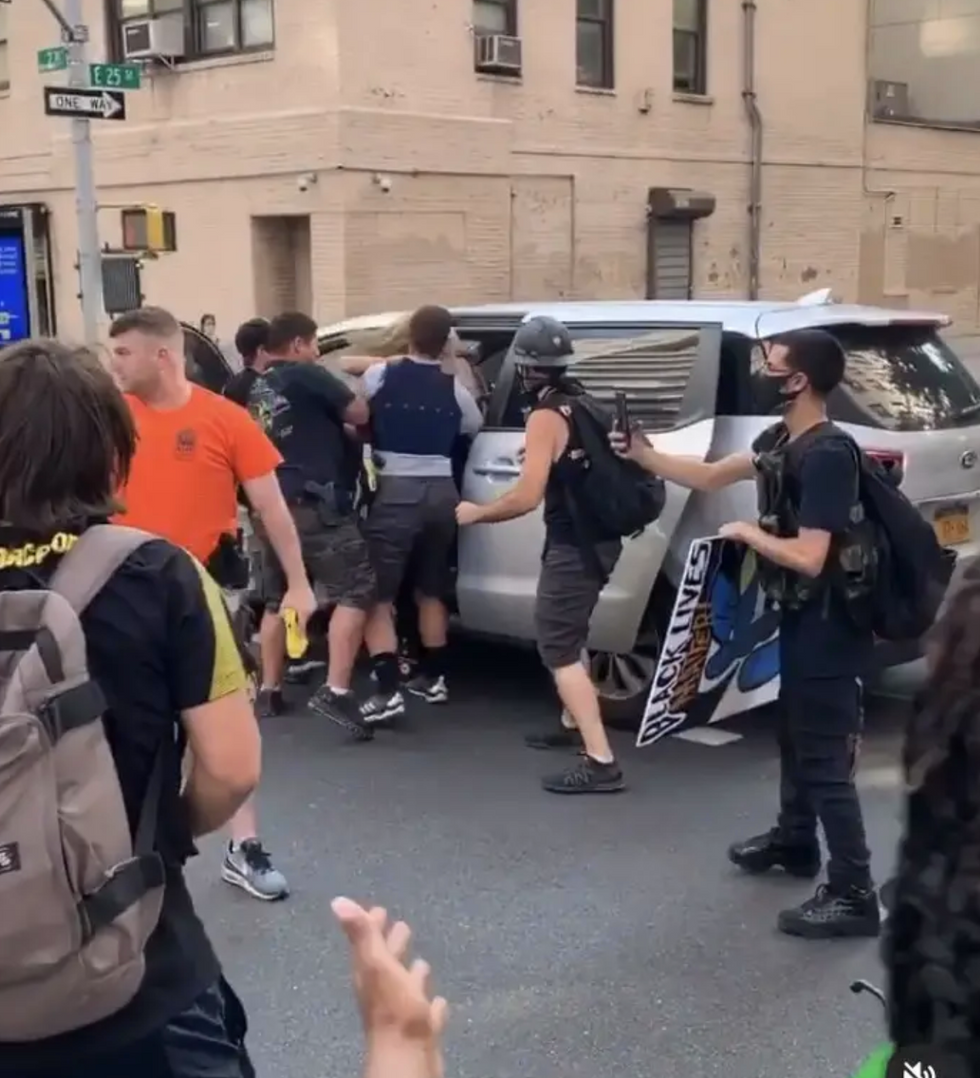 "They grab her, kinda push her to the ground, push her by the neck and scoop her into the van and drive off," a demonstrator who witnessed the incident, but didn't want to be identified for fears of being targeted by the police,
told BuzzFeed News.
"No words exchanged."
The witness went on to say he saw the van while he was on his bike taking pictures.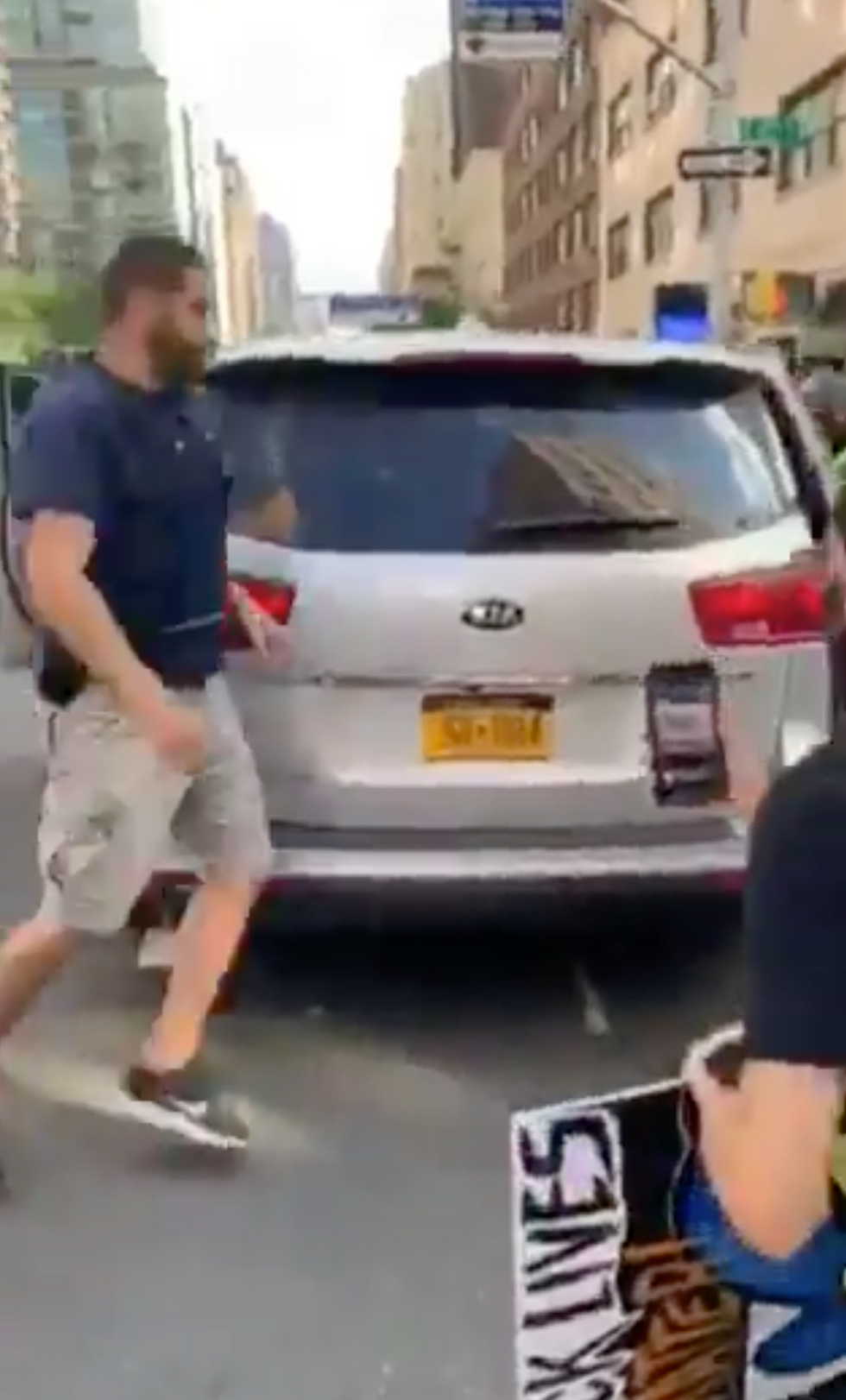 But assumed the people inside were also demonstrators, not officers.
He continued: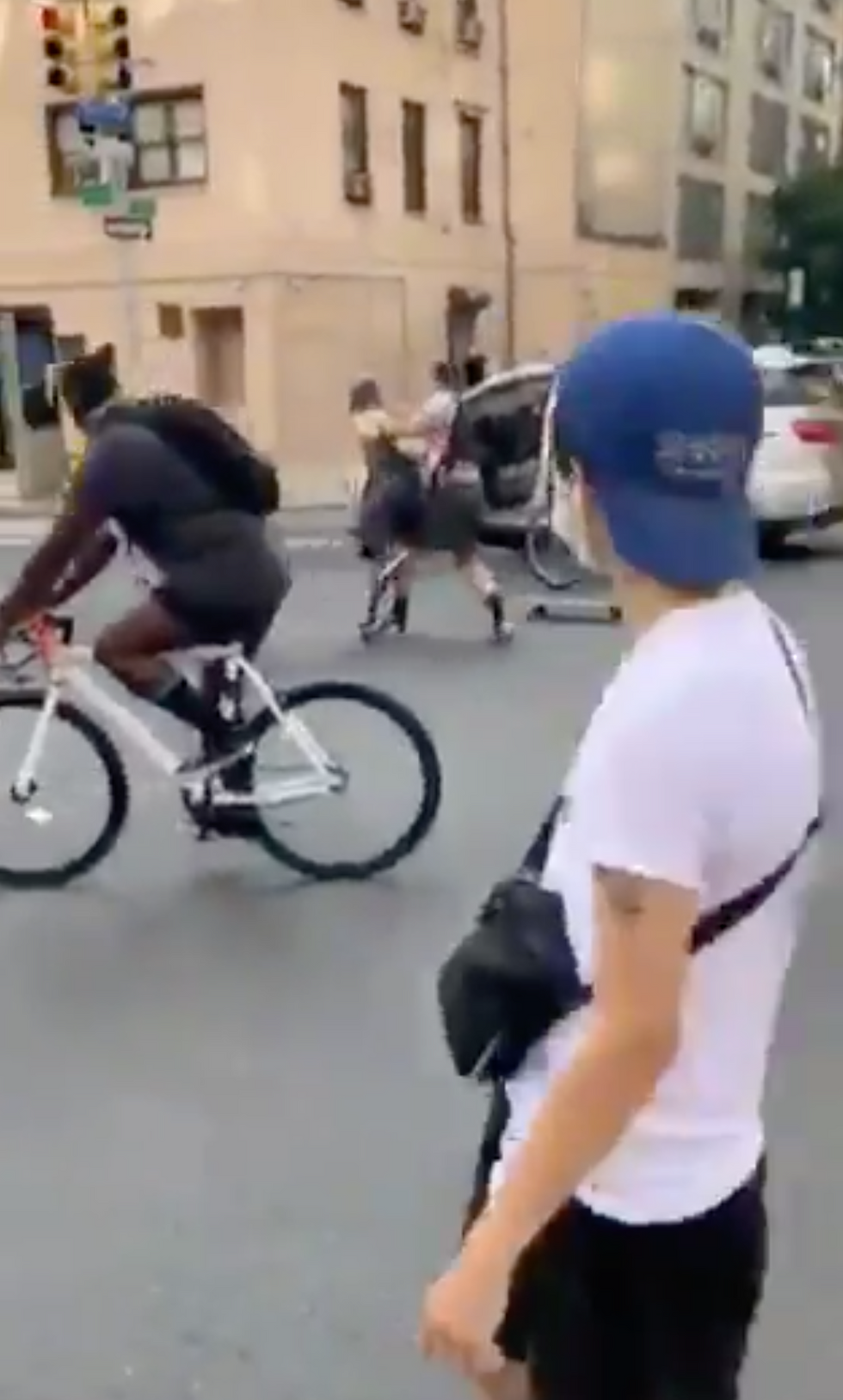 "And I hear a car screech, I turn around, and see this car had stopped at the intersection."
He explained he biked for several blocks following the van after it sped off.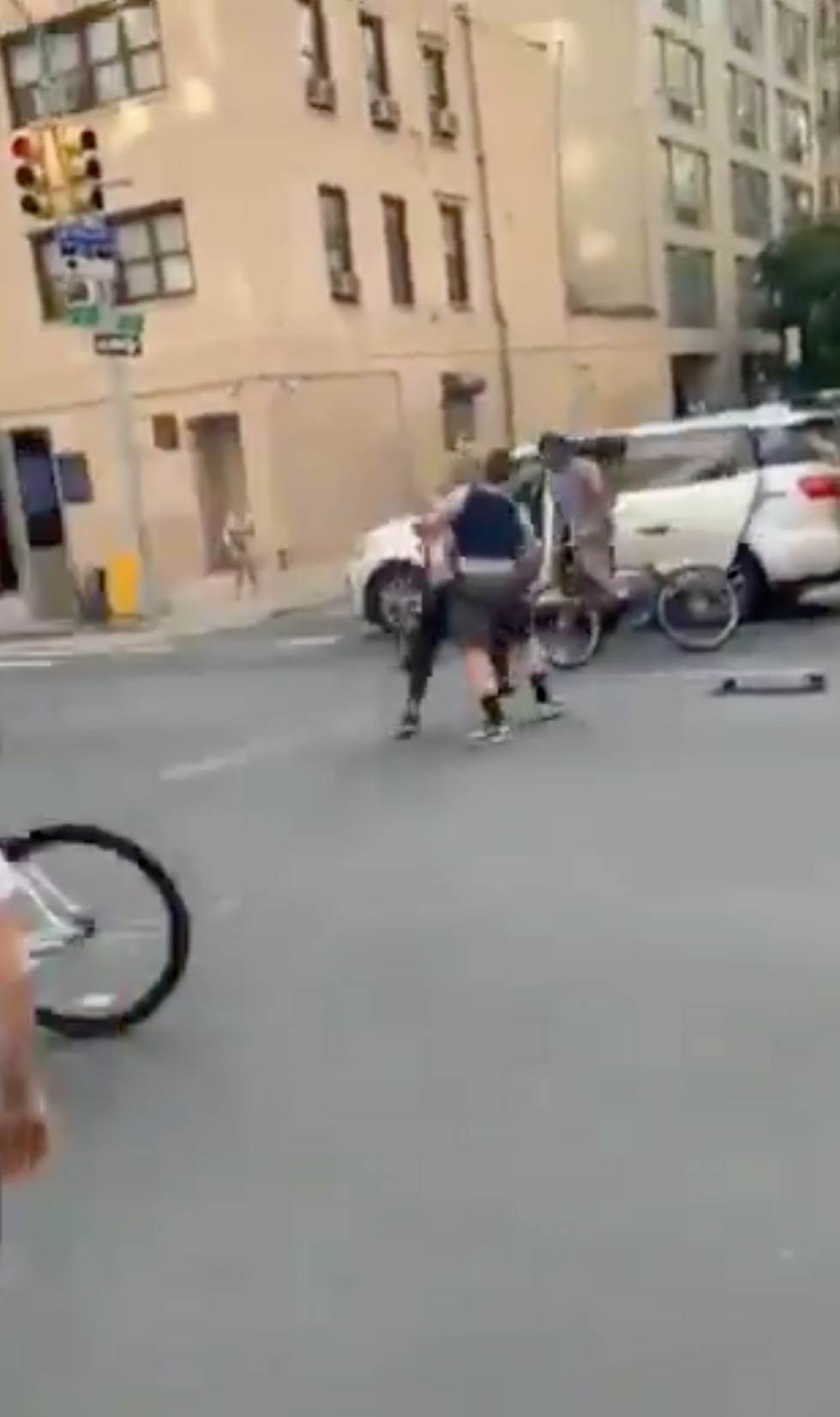 Until the van drove toward a bike lane, stopped, and officers got out. "They get out of the car and yell at this person with a GoPro that they are not allowed to be near them," the protester said.
He couldn't keep up with them...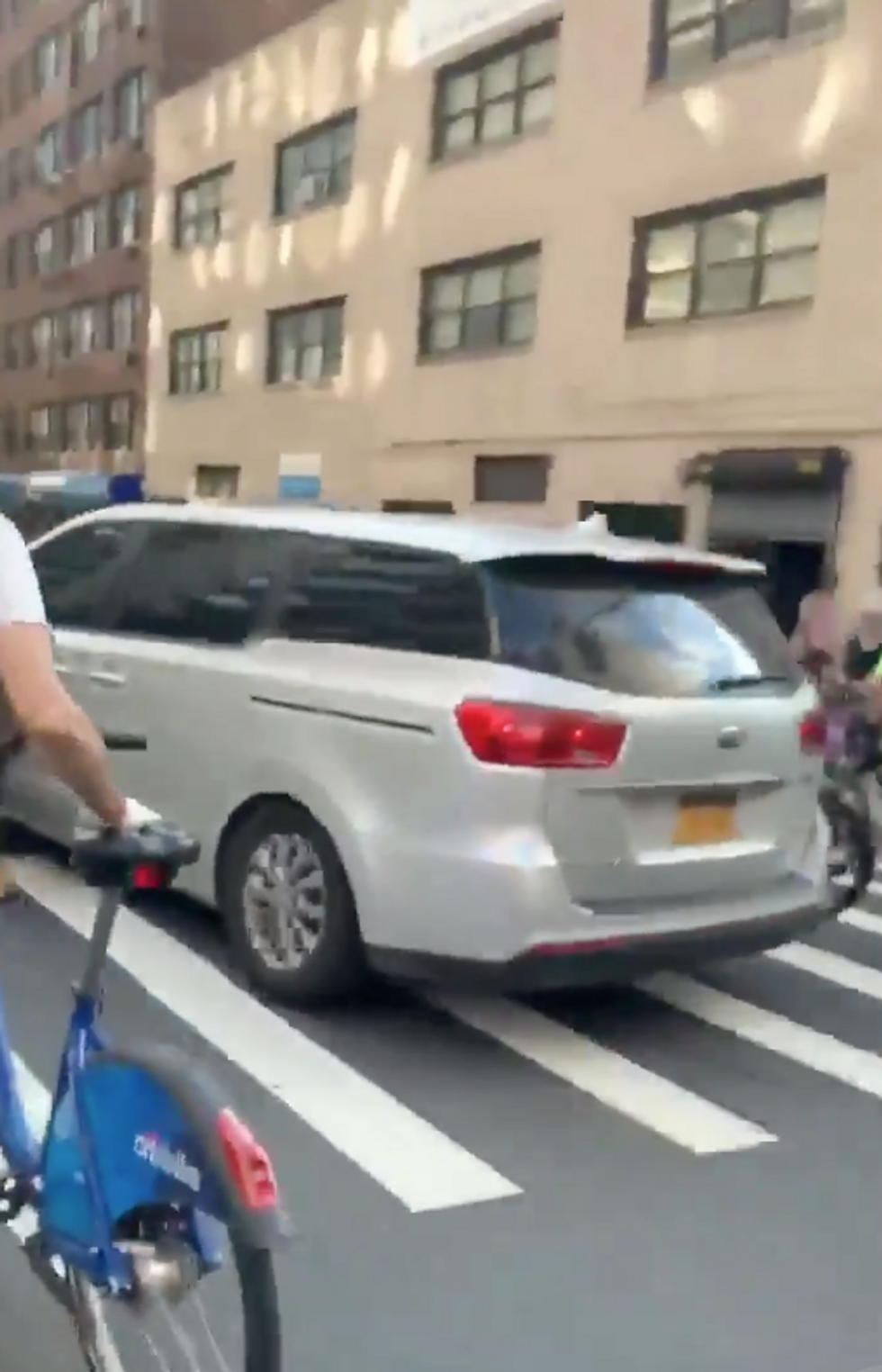 "At that point, they get back into the car and they proceed to run through I don't know how many red lights. I couldn't keep up with them."
The person arrested has been identified as eighteen-year-old Nikki Stone.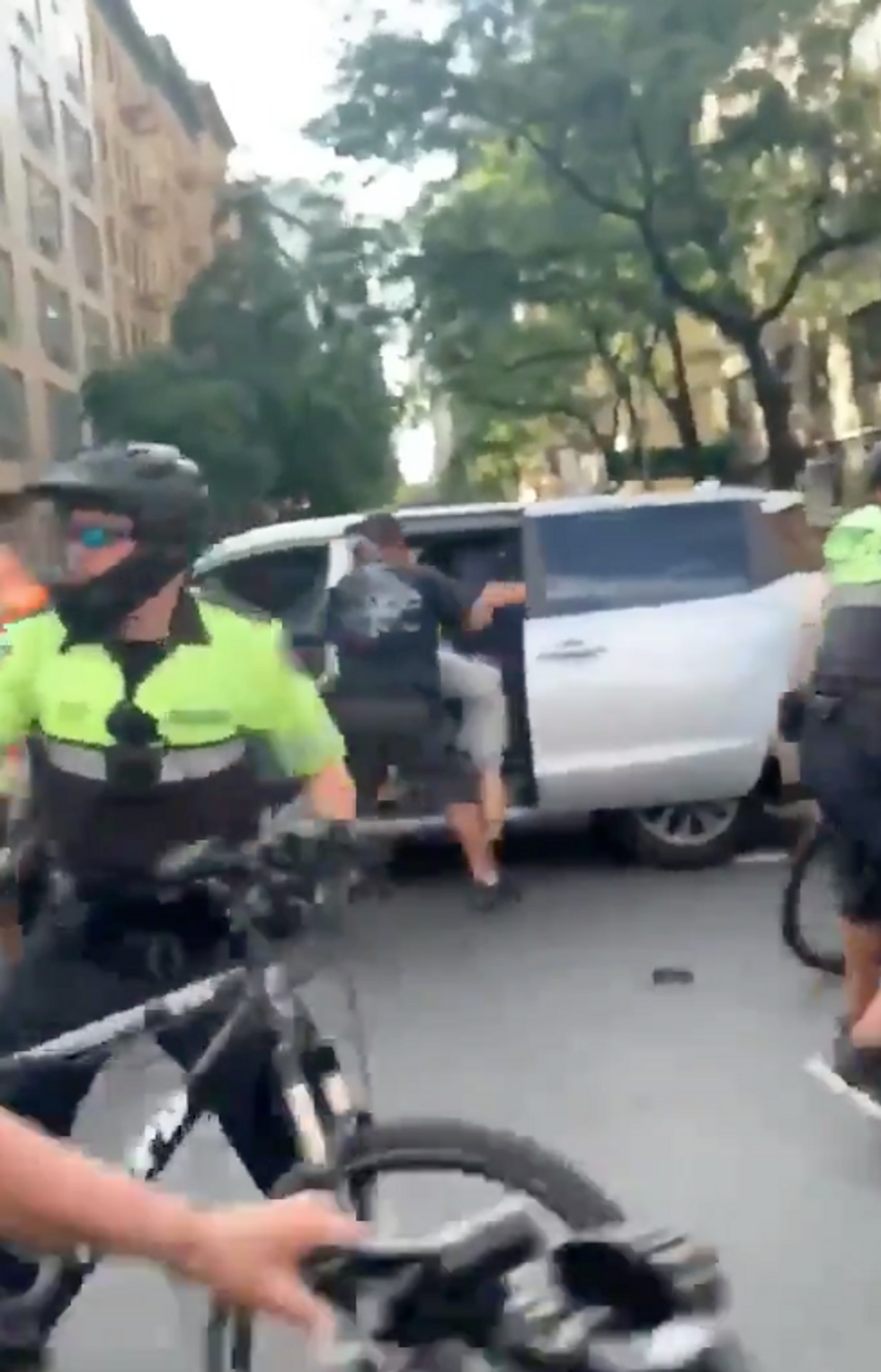 The NYPD told BuzzFeed News they arrested Stone for "criminal mischief and making graffiti for 5 incidents ranging from June through July."
An NYPD spokesperson went on to say that the arrest was by the department's Warrant Squad.
In regard to a video on social media that took place at 2 Ave & 25 St, a woman taken into custody in an unmarked va… https://t.co/pBtIpC73JT

— NYPD NEWS (@NYPD NEWS)1595982639.0
The department tweeted the individual was wanted for damaging police cameras "during five separate criminal incidents in and around City Hall Park."
The department also claim they were being attacked by protestors at the time.
When officers from the Warrant Squad took the woman into custody in a gray NYPD minivan this evening, they were ass… https://t.co/QmR53uTjRr

— NYPD NEWS (@NYPD NEWS)1595984188.0
"They were assaulted with rocks and bottles."
They also tried to explain why an unmarked vehicle was used.
When she was placed into the Warrant Squad's unmarked gray minivan, it was behind a cordon of NYPD bicycle cops in… https://t.co/a4fCD3s9eT

— NYPD NEWS (@NYPD NEWS)1595985067.0
"The Warrant Squad uses unmarked vehicles to effectively locate wanted suspects."
However, in the several short videos posted to social media, no rocks or bottles can be seen being thrown at the officers.
@Astrographer_WP @murray_nyc @NYPDnews People accused of horrendous crimes are generally treated better than this.… https://t.co/a1abt2J5lw

— SRM (@SRM)1596002222.0
In fact, protestors appear to be peacefully marching before the woman was taken away to custody.
Several people spoke about how excessive force is often used on people in the trans community.
@NYPDnews The way she was arrested it looked like she was America's most wanted criminal. That's EXACTLY what so ma… https://t.co/Sw5hp2aNC7

— MURRAY🧢🇺🇸 (@MURRAY🧢🇺🇸)1595996801.0
And pointed out how the officers used an unnecessary amount of force during this arrest.
People also raised this point.
@NYPDnews There is absolutely no justification for this excessive use of force. You're snatching people off of the… https://t.co/LO2v7T694O

— Shannon (@Shannon)1595983103.0
"This is such an abuse of power."
Early Wednesday morning, however, there was an update.
NYC is taking after Portland - a trans femme protestor was pulled into an unmarked van at the Abolition Park protes… https://t.co/g2VZOGAnsM

— michelle lh࿊࿊q (@michelle lh࿊࿊q)1595978515.0
It was announced that the suspect had been released from custody.