New York's Nassau County Executive Laura Curran recently made the most hilarious hiccup when she reminded the public to "avoid touching other people's balls."
But it is not all that it seems. Keep scrolling to check out this hilarious clip...
Nassau County Executive Laura Curran made a hilarious hiccup at a press conference last week...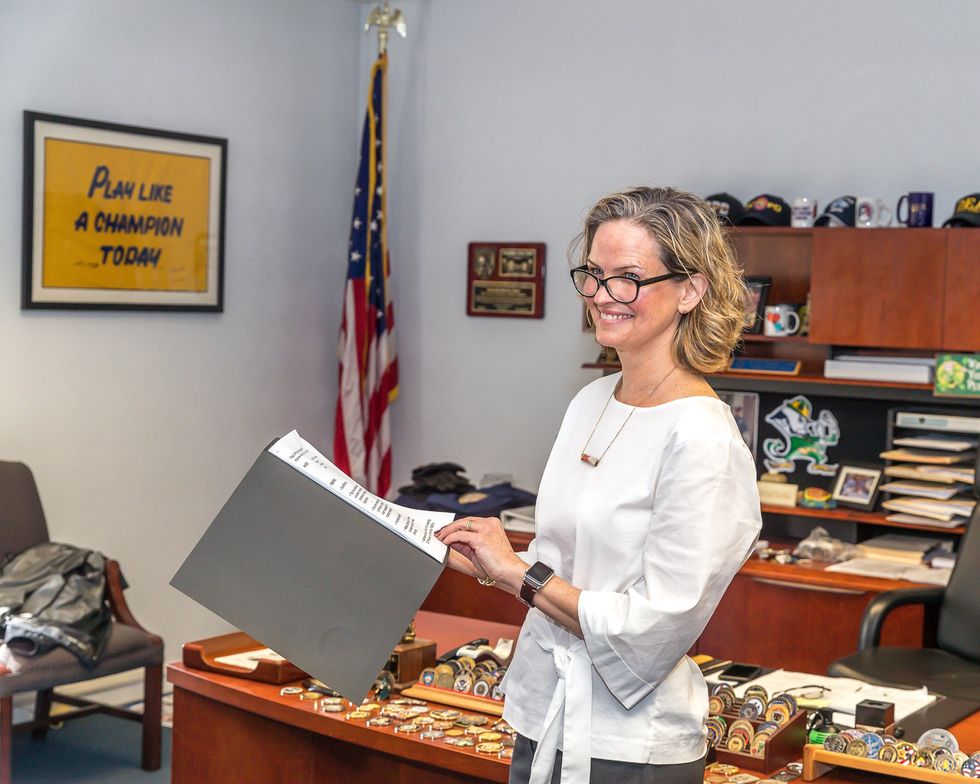 Millions of businesses have been affected worldwide thanks to the ongoing global pandemic...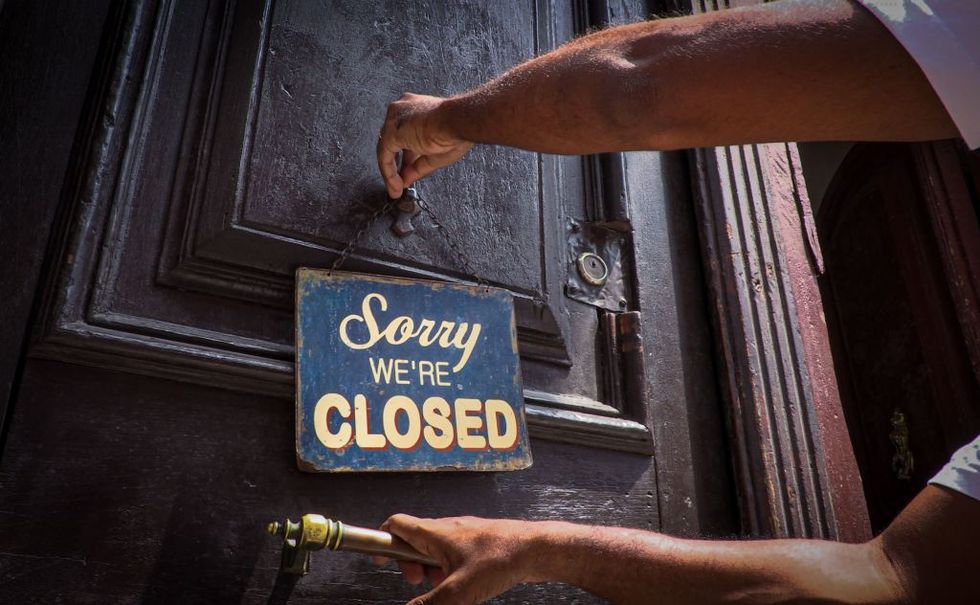 via: Getty
And so many industries are now struggling more than ever before.
Thanks to social distancing...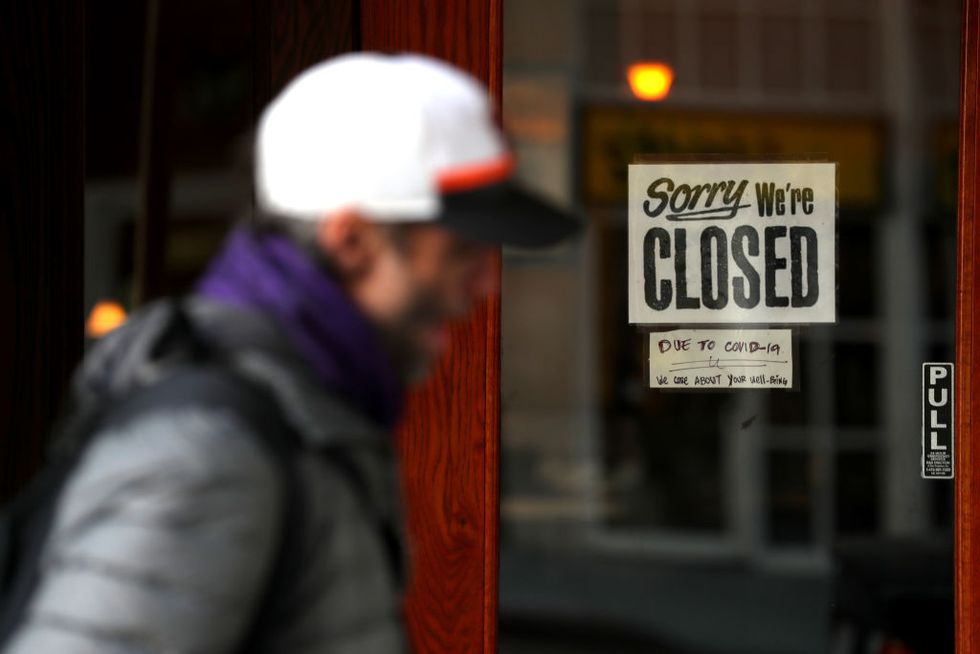 via: Getty
Businesses, restaurants, bars, gyms, and shops all over the world, including here in the United States, have closed their doors in the best interest of public safety.
Of course, this needs to be done in order to prevent the virus from being spread further...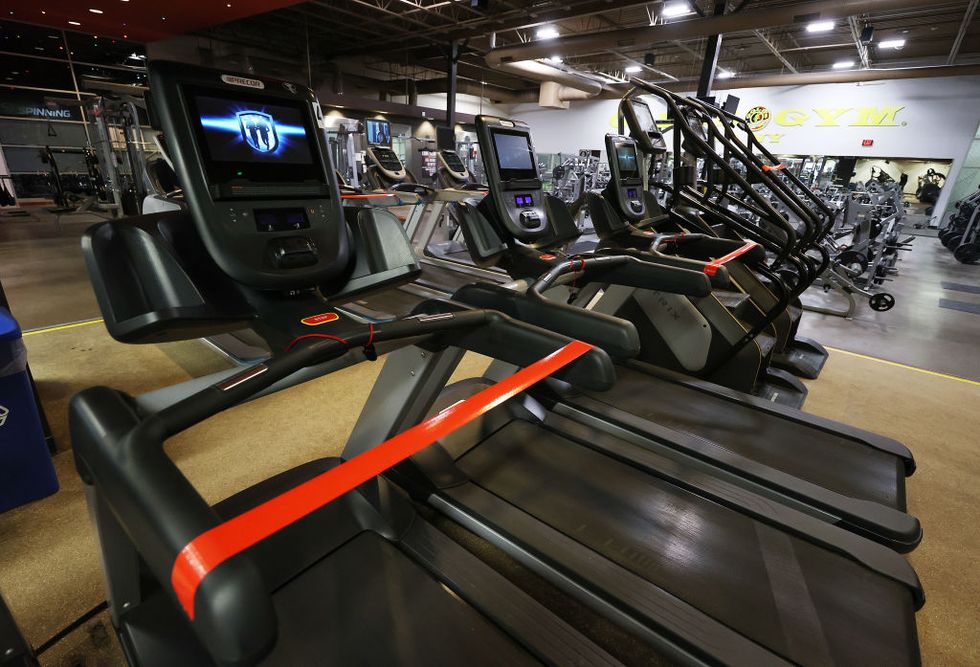 via: Getty
But what a lot of people seem to be forgetting is the people
who work
in these industries.
Millions of workers are facing an uncertain future and are struggling to make ends meet.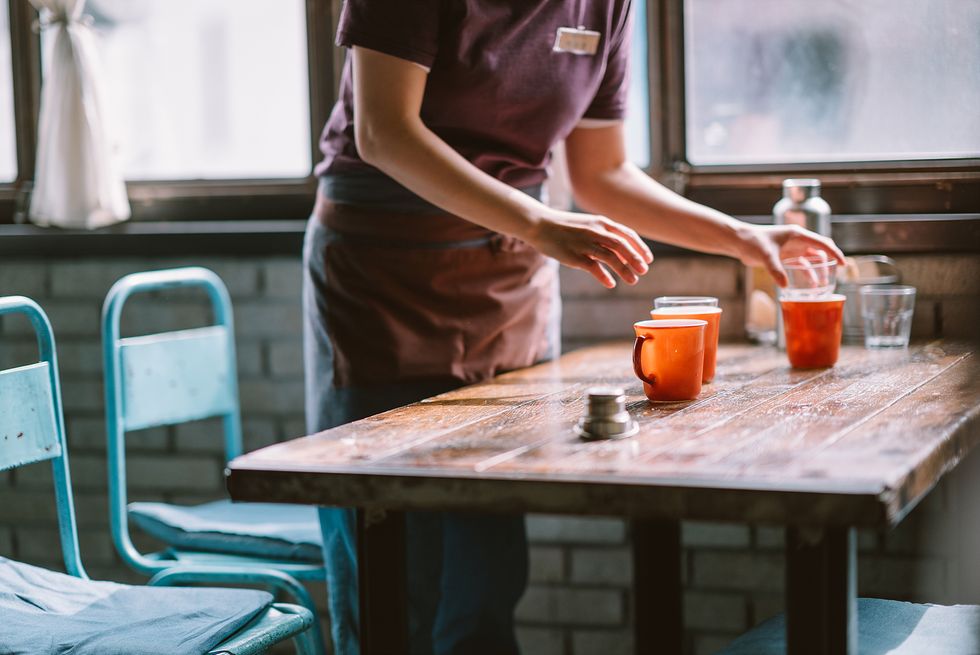 via: Getty
This is one of the biggest struggles that we have seen in
decades.
And even though President Trump promised financial stability to those struggling...
So many people are continuing to struggle and worry about their futures.
But despite our country being the worst affected country in the world...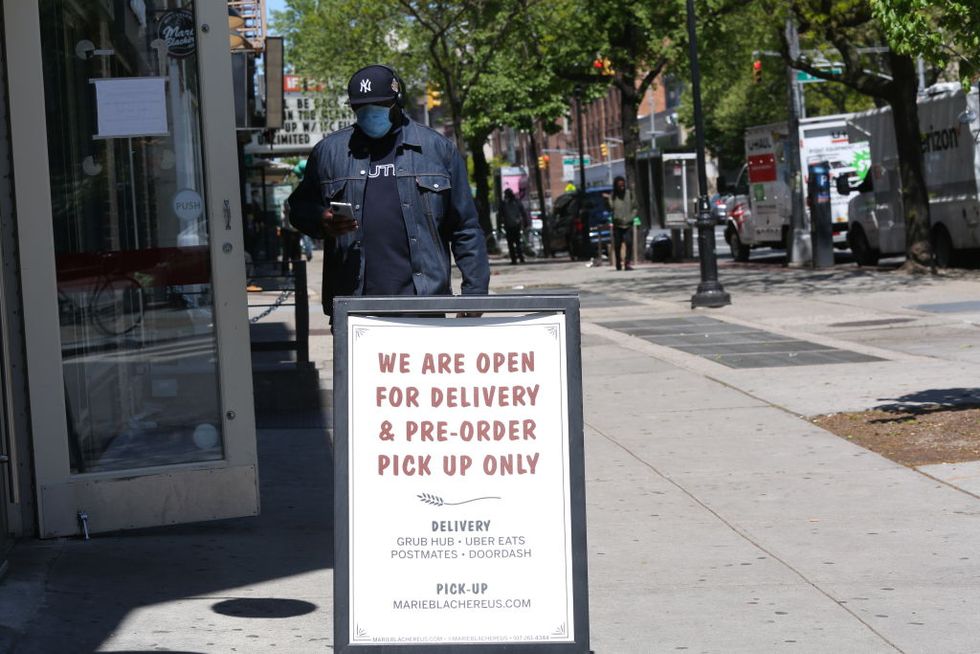 via: Getty
Several states have begun to lift lockdown restrictions in a desperate bid to heal our already severely damaged economy.
Our death toll is climbing at a terrifying rate...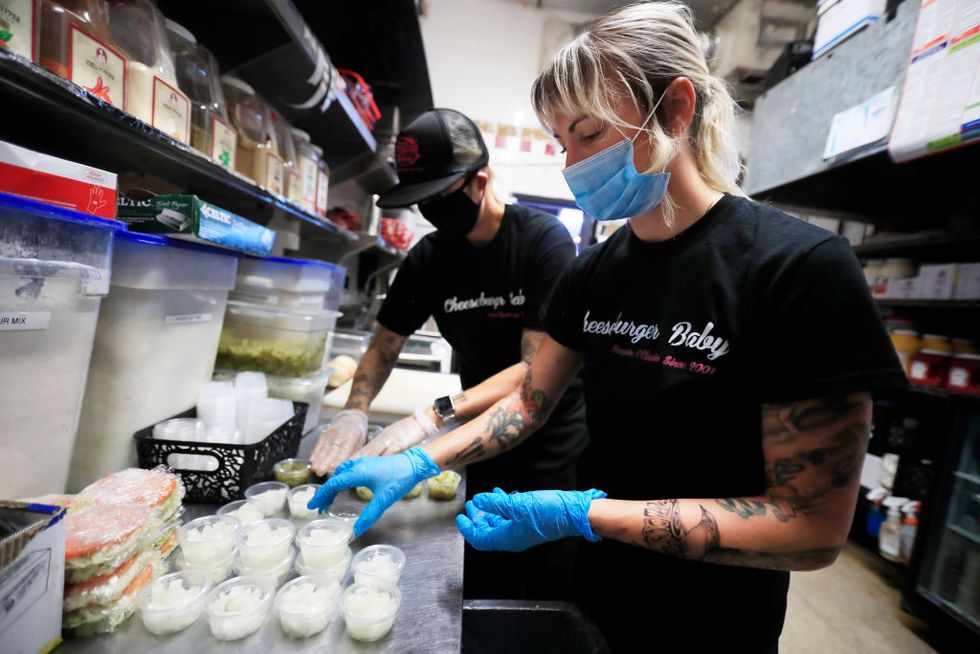 via: Getty
But it seems that some businesses have been granted permission to reopen despite this fact.
Perhaps the adamance of the "anti-lockdown" protestors contributed to this early reopening?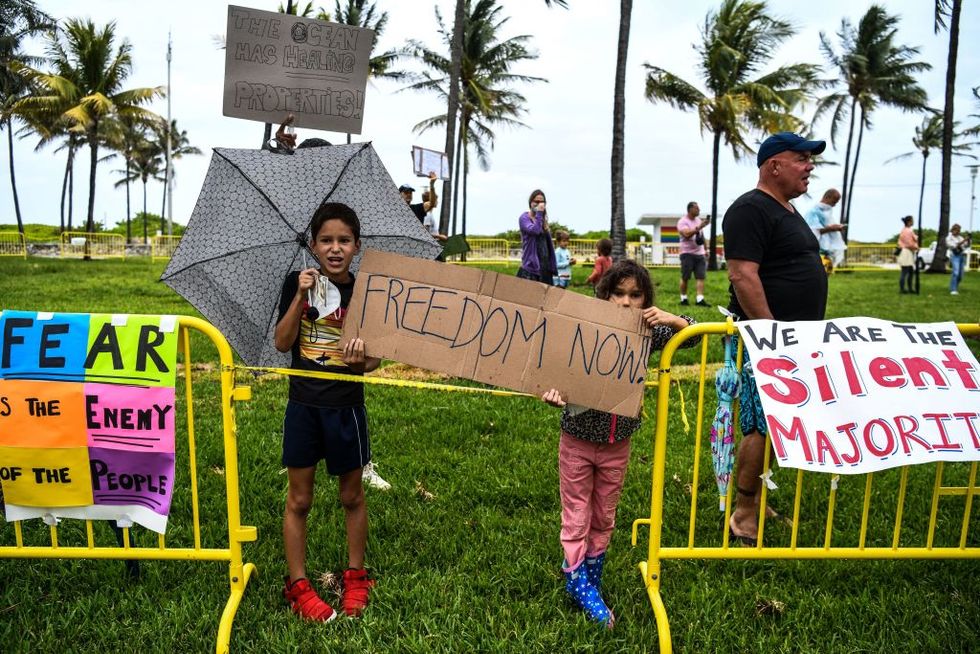 via: Getty
But whatever did certainly got its own way.
Even though many parts of our country are slowly starting to rebuild normality...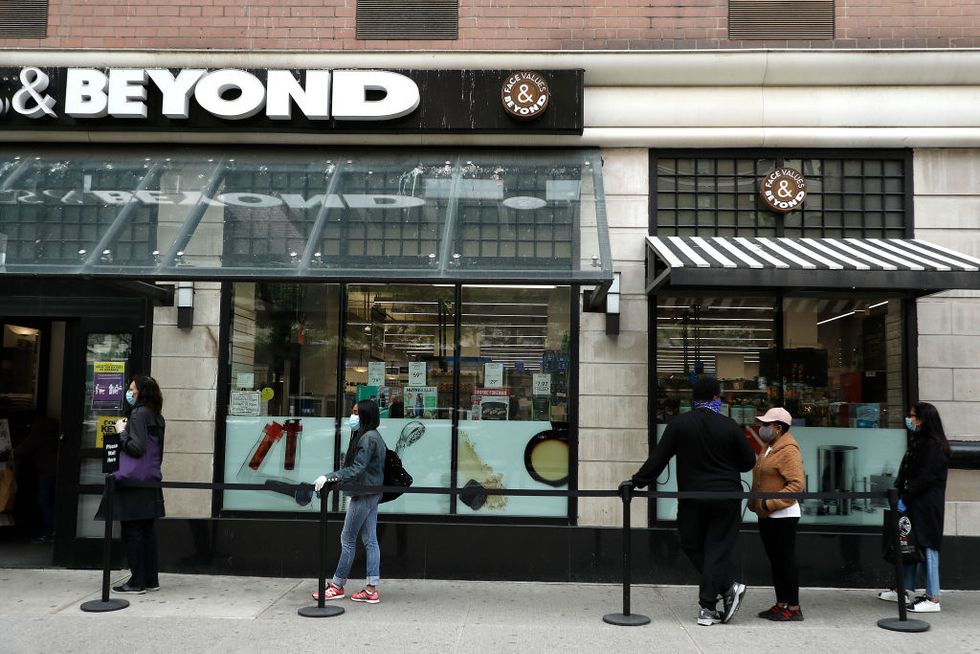 via: Getty
We have been continuously warned to remain cautious and to stick to our social-distancing measures.
Sports facilities are now available to the public...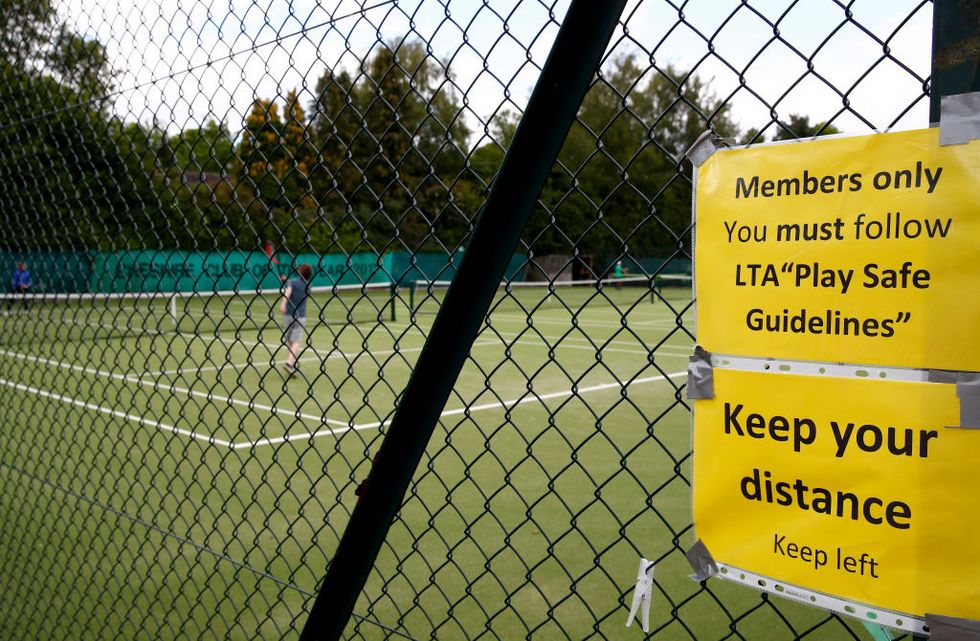 via: Getty
And Nassau County Executive Laura Curran recently emphasized this a little
too much.
This video of Curran has surfaced from earlier this week...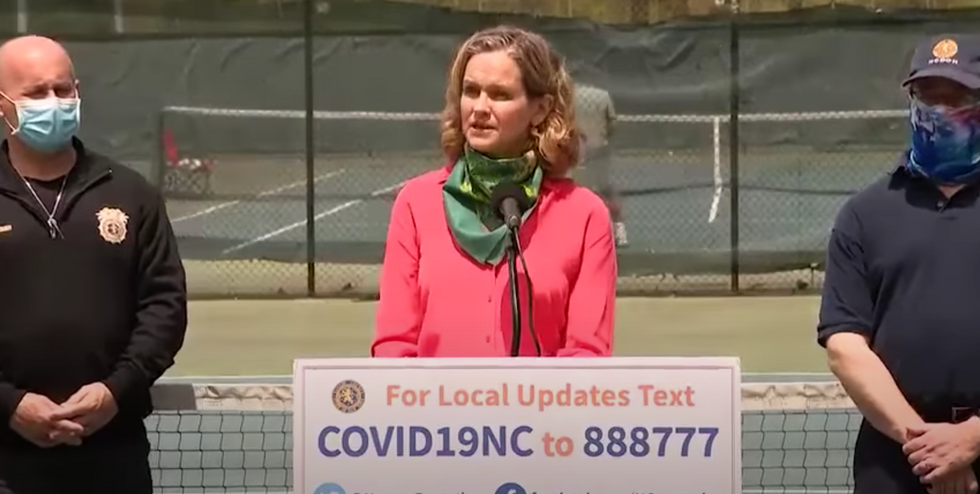 via: YouTube
And it shows her giving a speech ahead of the reopening of New York City's tennis courts to the public.
She emphasized to players the importance of holding their own tennis balls...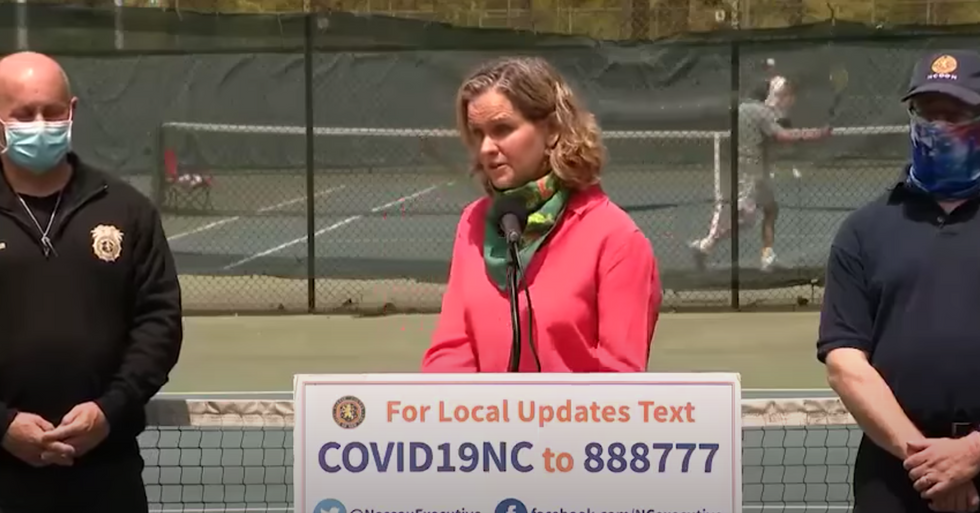 via: YouTube
And she then explained that "if you and another player are from another household, you can touch each others' balls, but players should otherwise take every precaution to avoid coming in contact with balls of unknown origin."
You really can't unhear it.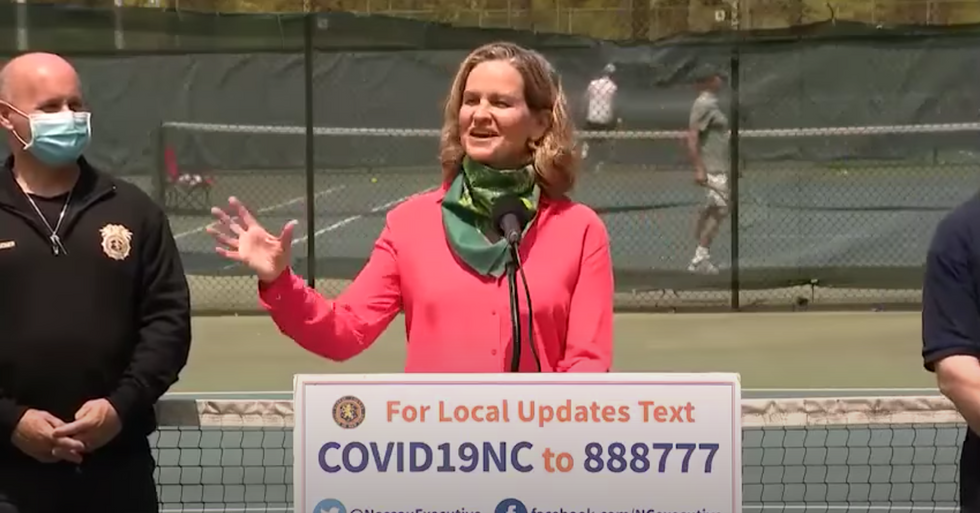 via: YouTube
"You can kick their balls, but you can't touch them," Curran said to a giggling crowd.
Although she managed to get through most of the conference with a straight face...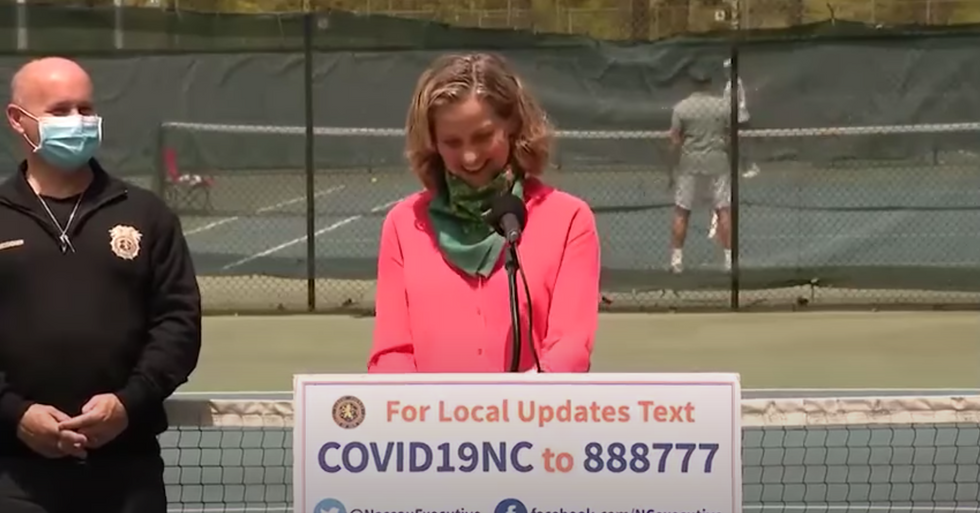 via: YouTube
She broke when she told the audience to mark their balls to avoid mixing them up with other balls. "To avoid confusion between whose balls are whose, you can use a marker, like a Sharpie, to mark out an X or to put someone's initials on them," Curran continued.
We think the message was delivered fair and square...
And it certainly won't be a message that will be forgotten any time soon! Make sure to keep scrolling to see what Obama had to say about President Trump's response to the pandemic...